Chicago is the legendary metropolis with a mass of huge skyscrapers, attracting millions of tourists from different countries. If you are in this wonderful city with friends and do not know what to do, our list of interesting places and ideas will help you to have an excellent pastime.
Walk on the boat on the river
The city of Chicago is situated on the Chicago River. During an hour and a half cruise (38$) the guide tells about the history of the city, architectural styles and the most famous buildings. Another convenient way to explore the city from the water is Chicago Water Taxi. The route has several stops on the stretch Magnificent mile – Chinatown ($5-7 one way, $10 per day).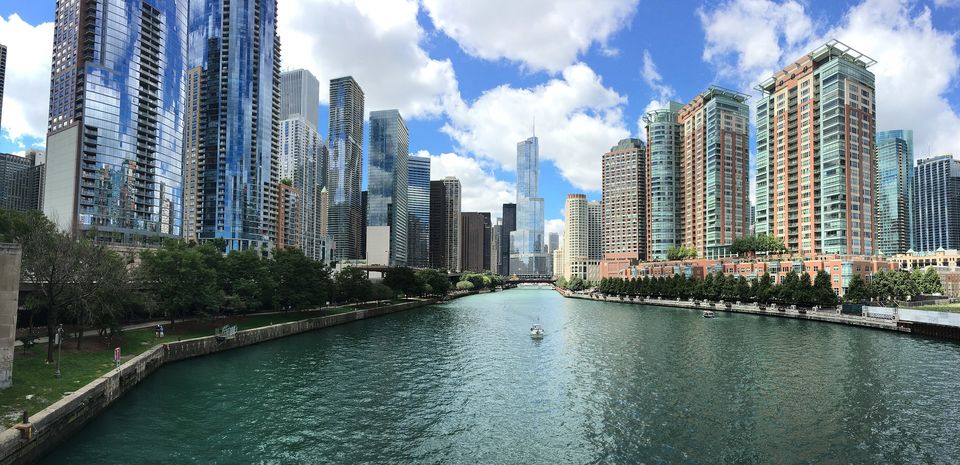 Attend the John Hancock Center
The building also has an excellent observation deck, but the ideal option is to go up to the Signature Lounge bar on the 96th floor (do not forget your passport or any ID card). Take a couple of cocktails and just enjoy the magical view of Chicago.
Clubs and bars
Nightlife in Chicago is excellent. In addition, Chicago is famous for its crazy nightclubs all over the world. But first you should note a couple of points: you must be at least 21 years old. Besides, Americans do not dance well, or rather do not dance at all; many just rub against each other. If you are a girl, do not be surprised if a hot macho approaches you from behind and begins to do such things. Tickets for many parties can be purchased through the Internet on official websites. The most popular clubs are Smart Bar and Primary Night Club.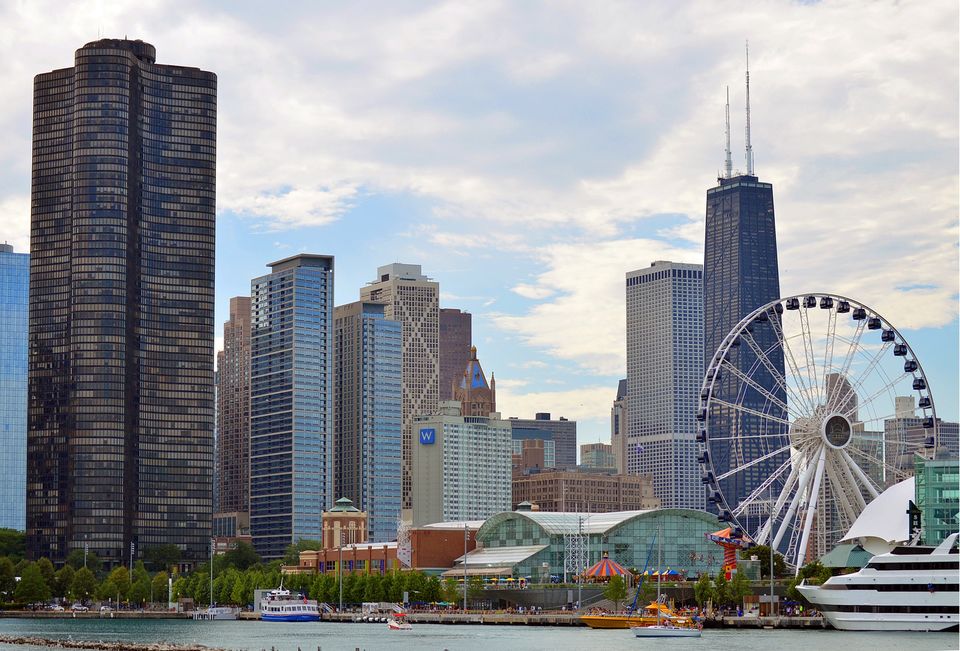 Skyscrapers
In Chicago is the highest skyscraper in the US, on top of which the survey site Skydeck Chicago is open. On the way, tourists can learn the history of skyscrapers, and from the top point to see not only the city, but also its surroundings.
Beaches
Various city beaches deserve your attention, and, first of all, Navy Pier – a dock that goes into the water for a kilometer, known as a "ferries wheel" and other attractions and shops. Ohio Street Beach, located right at the foot of Chicago's skyscrapers, with fine sand and clear water is not inferior in level to many famous resorts.
For shoppers, the ideal area will be the Magnificent Mile, where boutiques of all kinds and suits are gathered. In December, there is a massive sale with huge discounts. However, behind the ancient unique things it is worth to go to the market Randolph.
Chicago is a city of thousands of opportunities, everyone will find themselves an occupation to taste: active and passive recreation, entertainment or learning something new.
Car Rental
Renting a car is quite expensive, starting at $30-40 per day. But do not forget, the US is also a country of taxes that will definitely add to the base cost, then you will be charged for a navigator, insurance, for some radio (without jokes), and if you are still a student, you can find under 25 car rental in Chicago airport without any problems and acceptable price. As a result, for the drivers under 25, a car will come out about $80 per day, to whom less than 21 – even more expensive.
If you still decide to rent a car, then it's better to take your personal navigator on a trip or buy a local sim card to safely use the navigators in the phone.