A rope-way to reach one of the last villages of the country, sounds exciting?
Yes, and this very idea propelled me to the village. I travelled there along with another solo traveller. To our surprise, what we imagined and what have seen are two completely different things.
Let me show you the village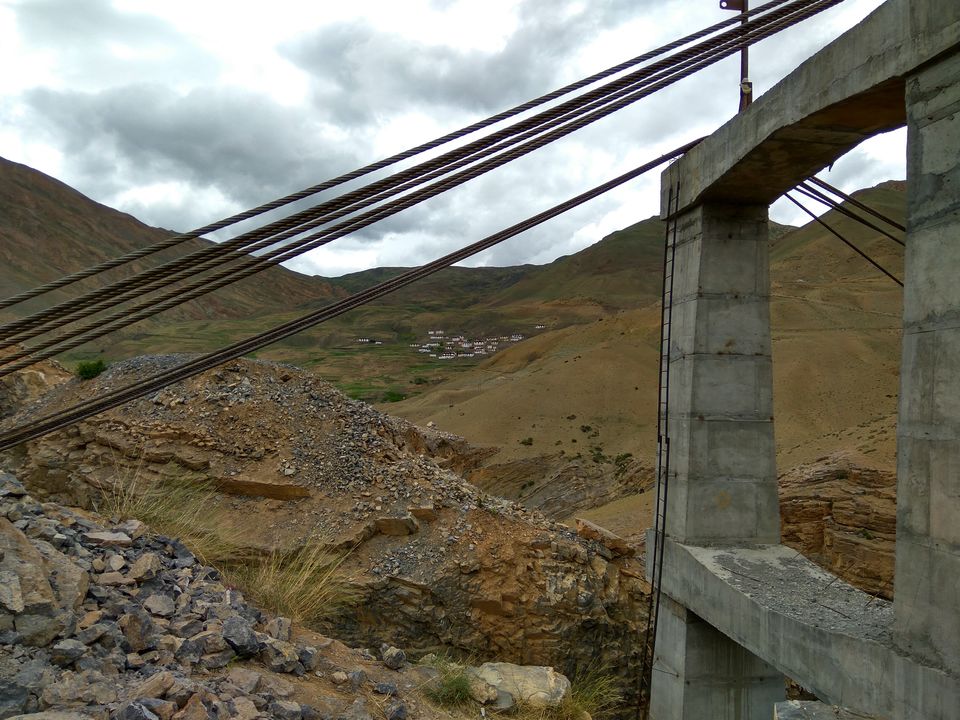 Now that you see a bridge structure, if you think there is this huge-safe Rope-way, Sorry, there is different story altogether. This cement bridge is an upcoming 5 year project that would replace the Iconic Chichim rope-way!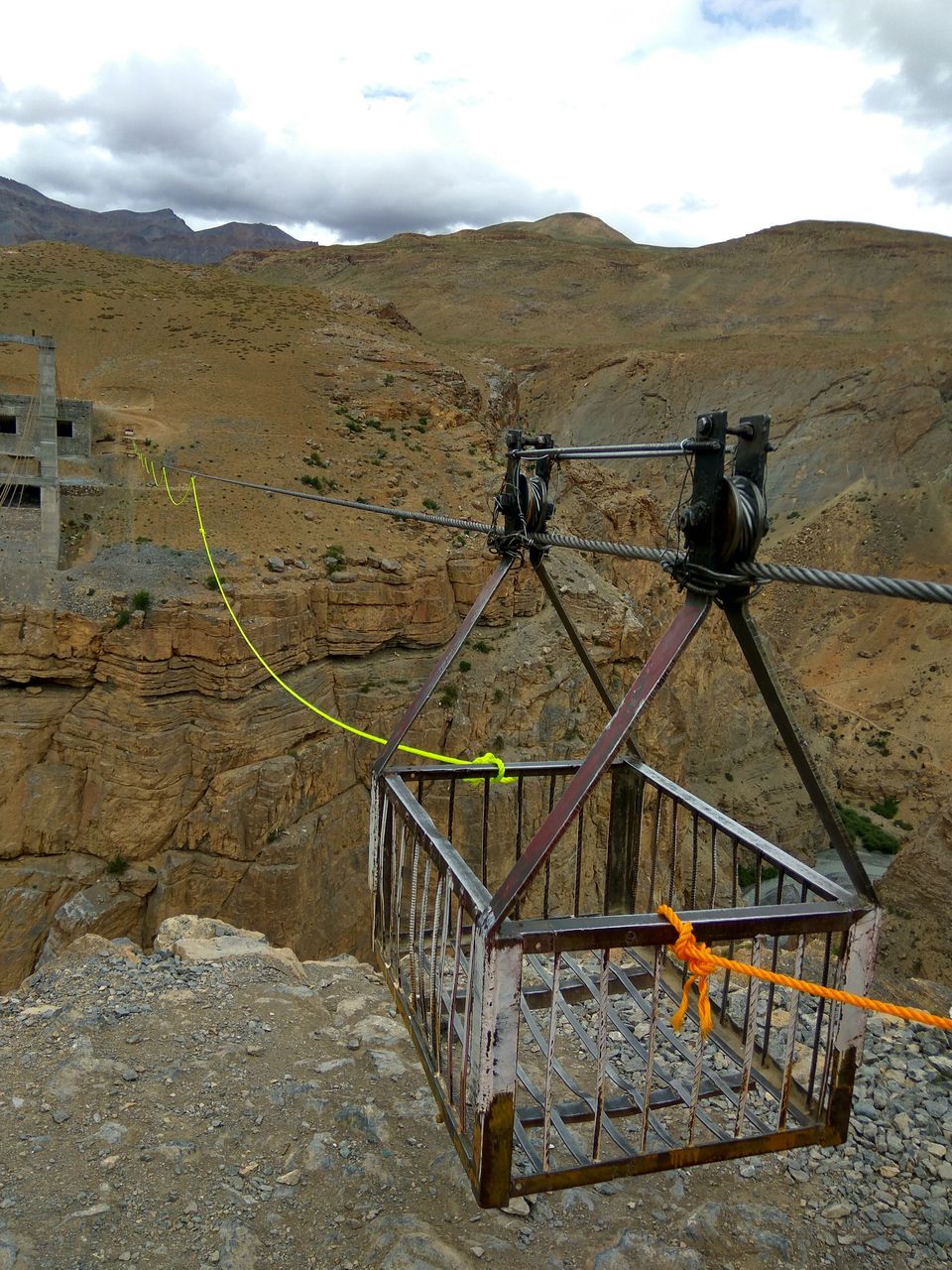 No luxury, none to help, no certification of safety, 165 metres above, here it is! The Chichim rope-way!
One has to pull the rope all by oneself, in-case if it gets struck mid-way, one has to wait for some to help out.
Right from a school going kid to the kid's great grand mother, everyone uses the rope-way. Not day not night, and even for emergency, this is the only way out to the nearest town! No wonder why people here are so patient.
You forget your mobile at home, you curse yourself, walk upstairs and get it. Imagine the forgetfulness here ;)
More than 100 metres long, at 165 mts height, this rope way has been a lifeline for people for years.
When I finally started my way back, an old woman shouted, saying to come home for dinner or stay, This remains my best memory from the place. I anxiously watched her travel through the rope-way, she reached safe and was just perfect at it, age-no-bar!
Few pictures enroute Chichim: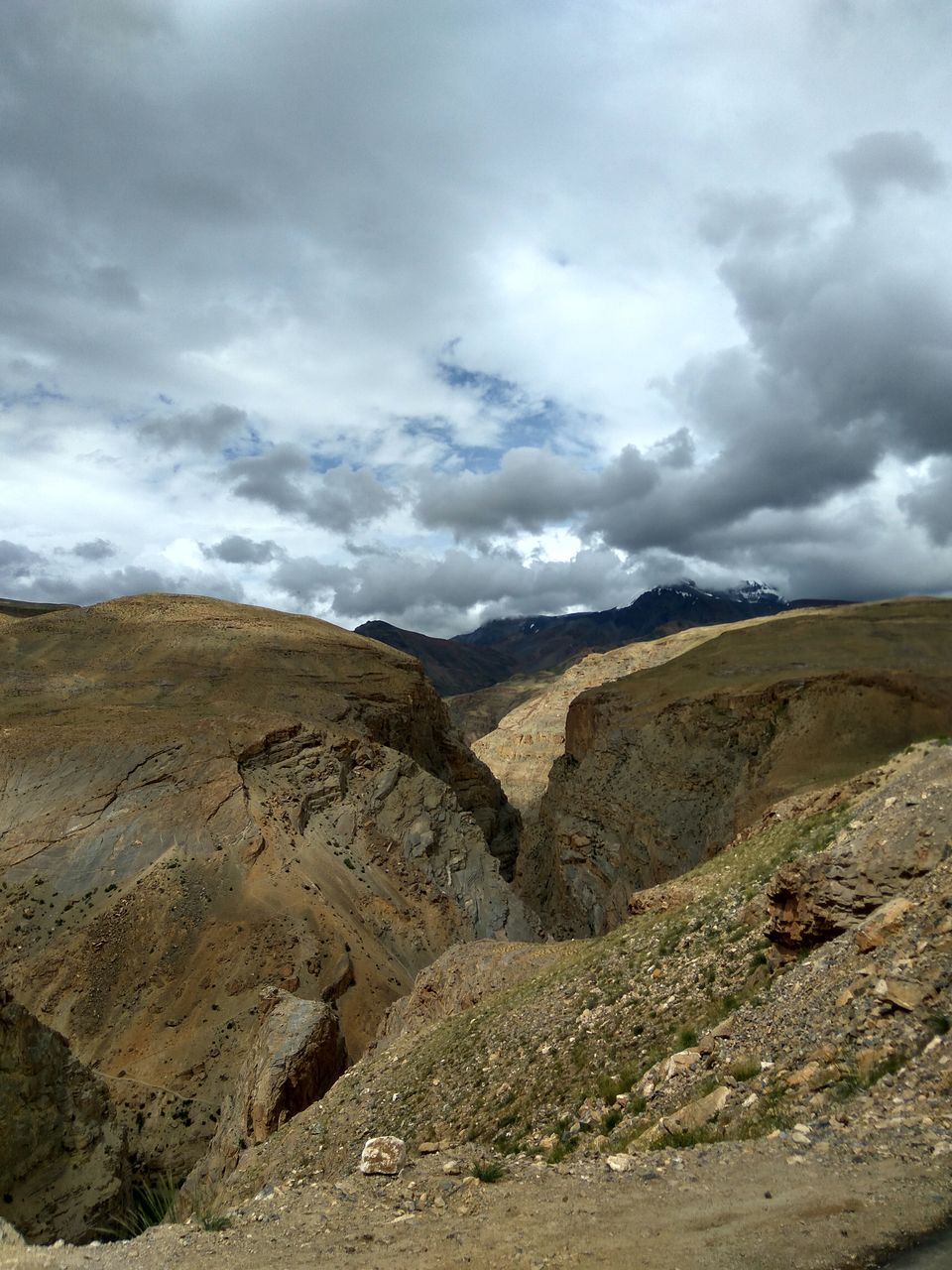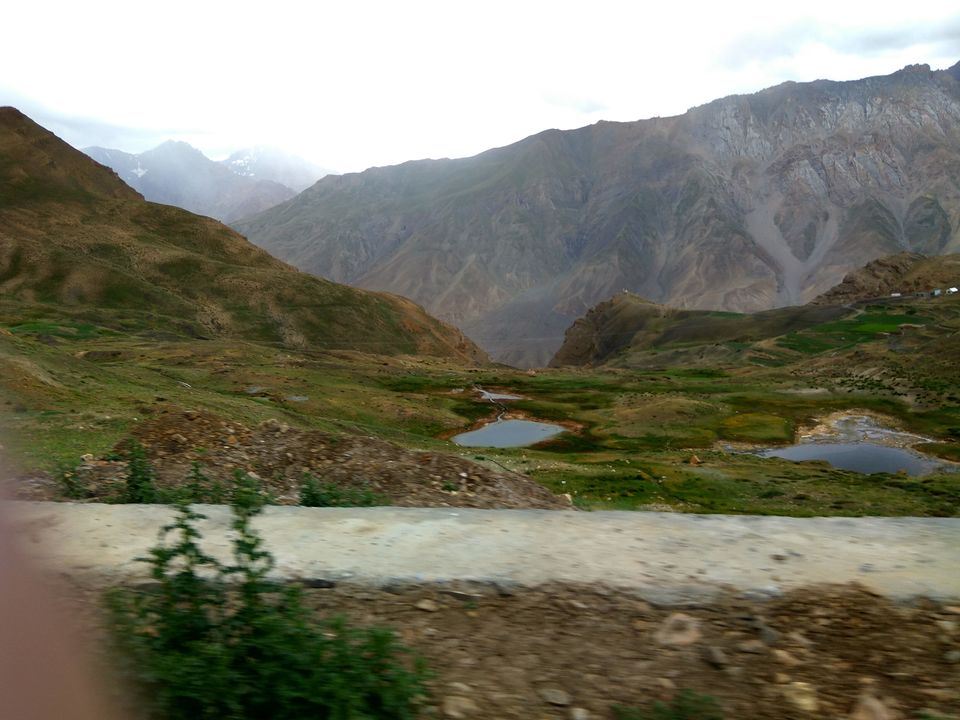 Long way to go!