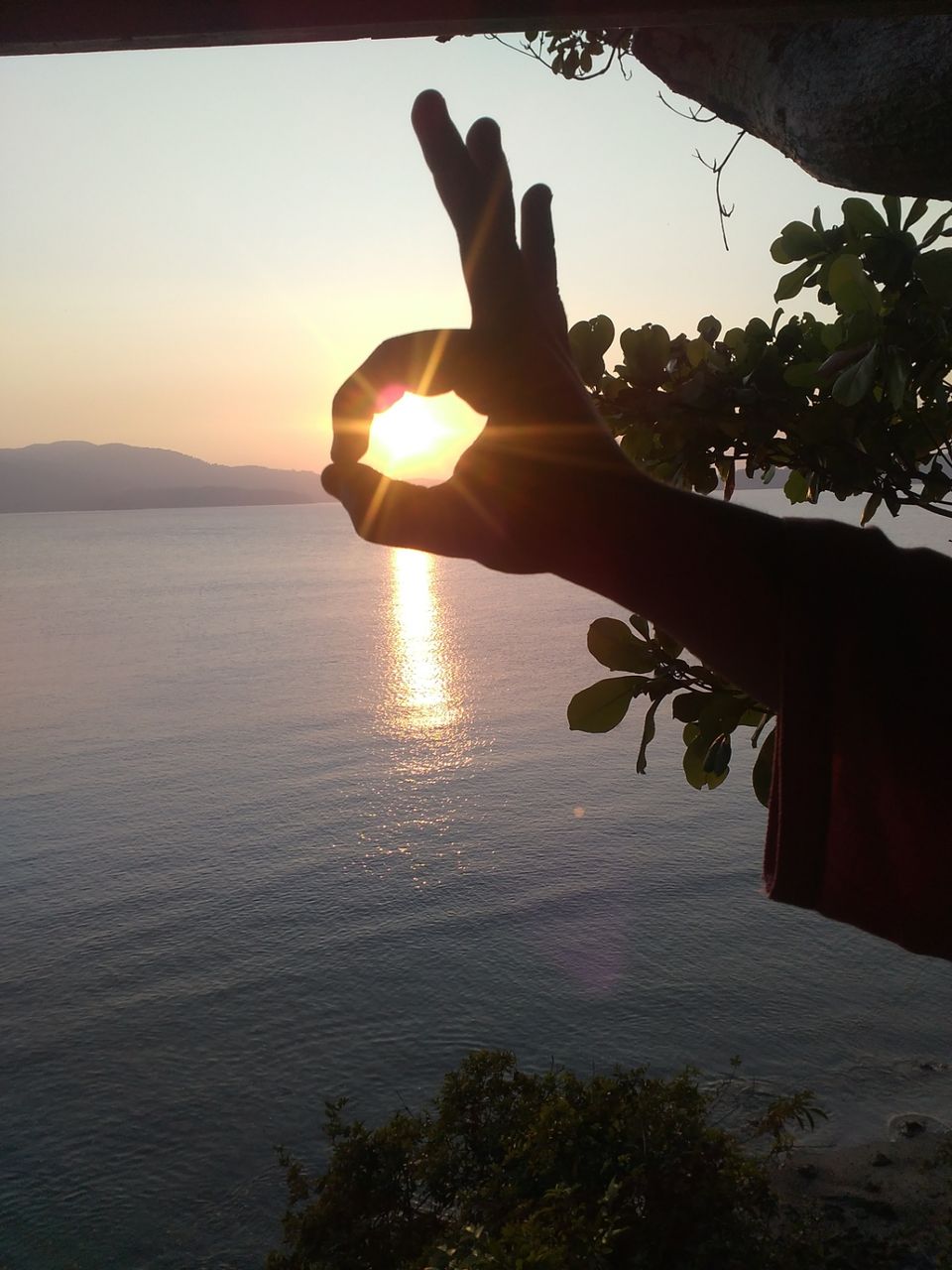 An hour's drive from Port Blair takes you to a lovely place called Chidya Tapu, which is famous for two things – The Sunset Point and the species of birds.
Our Day 5 was a leisurely one. We woke up late, had early lunch by 12.30 and left for Chidya Tapu. Our Driver, Dilip was very sober, kind and a very patient person. He was not like the usual drivers who are always fussy, pestering and reluctant to move around like we want. A good driver is a boon especially to tourists, who have all the time in the world in their hands, and have the enthusiasm to see all the places in their itinerary. He never complained, and always was eager to take us to wherever we asked for.
Port Blair is by far, a very green place, especially, when you go beyond Port Blair, you will find greenery in the hinterland everywhere. Our journey to Chidya Tapu was also picturesque and beautiful. We reached Chidya Tapu by 02.00 PM and lazed around the beach and soaked ourselves in the serenity around us. Had some Dal Mund with generous filling of puffed rice, lintels, peanuts, onions bathed in lemon juice from a snack seller. It was heavenly.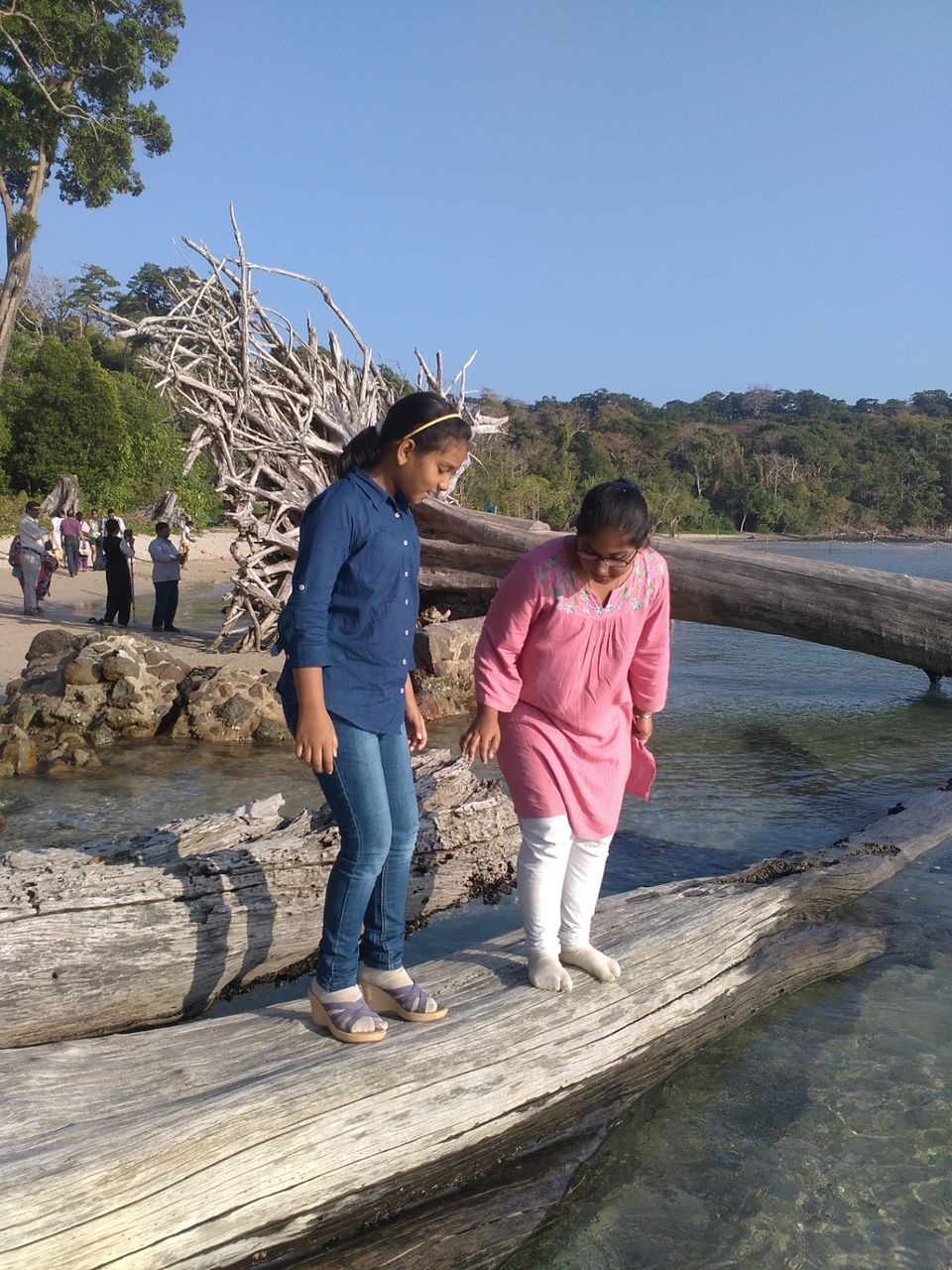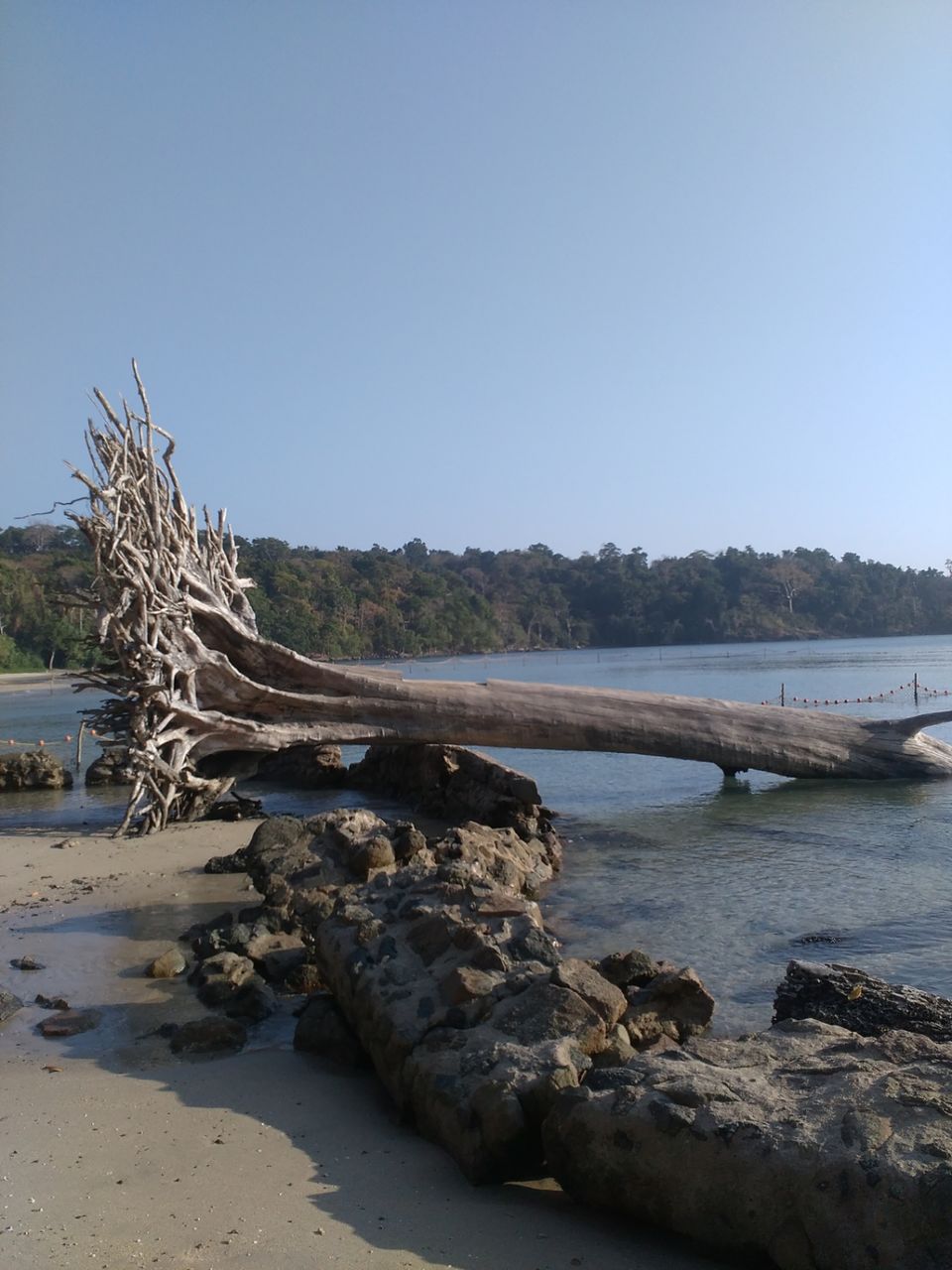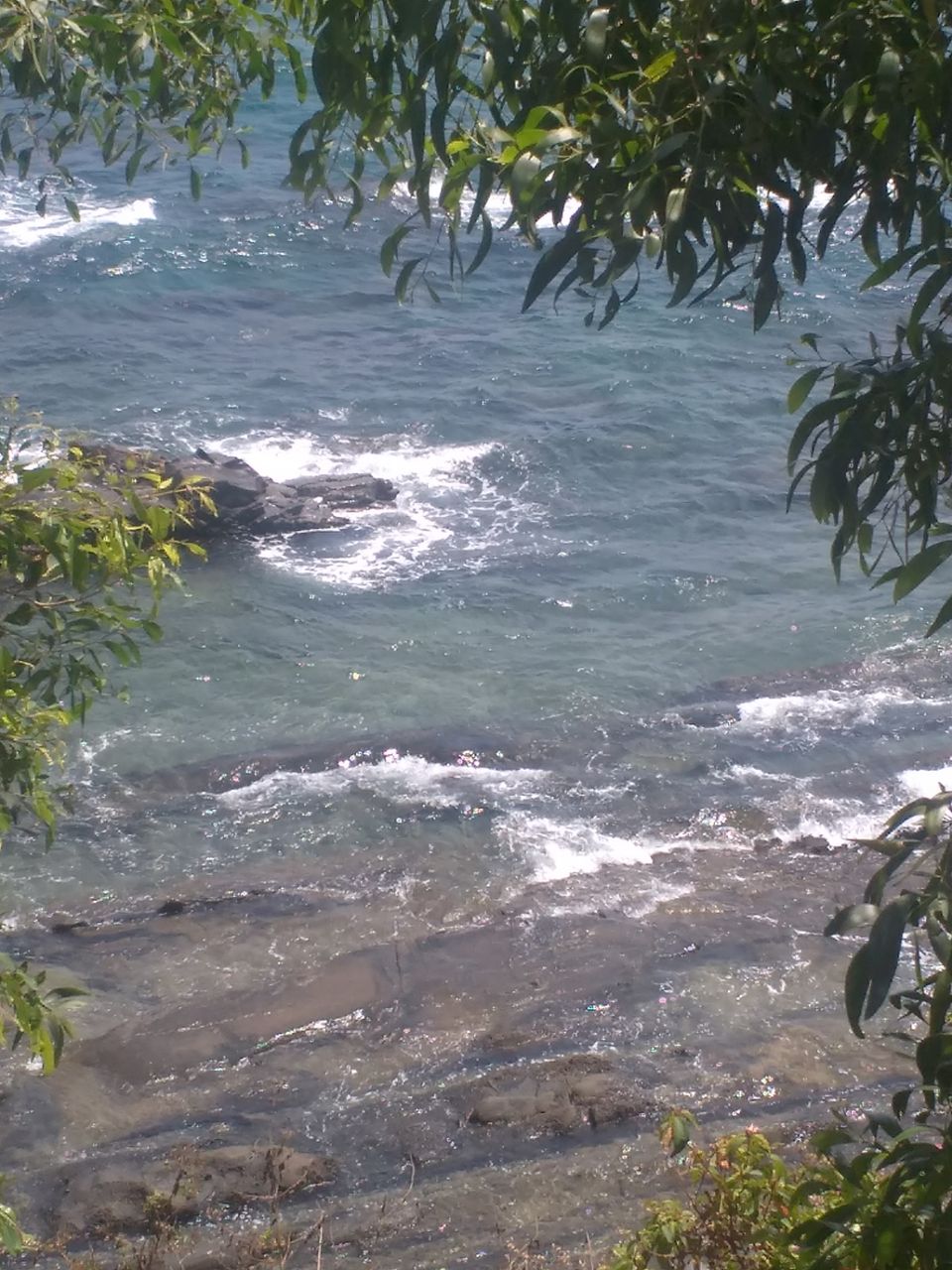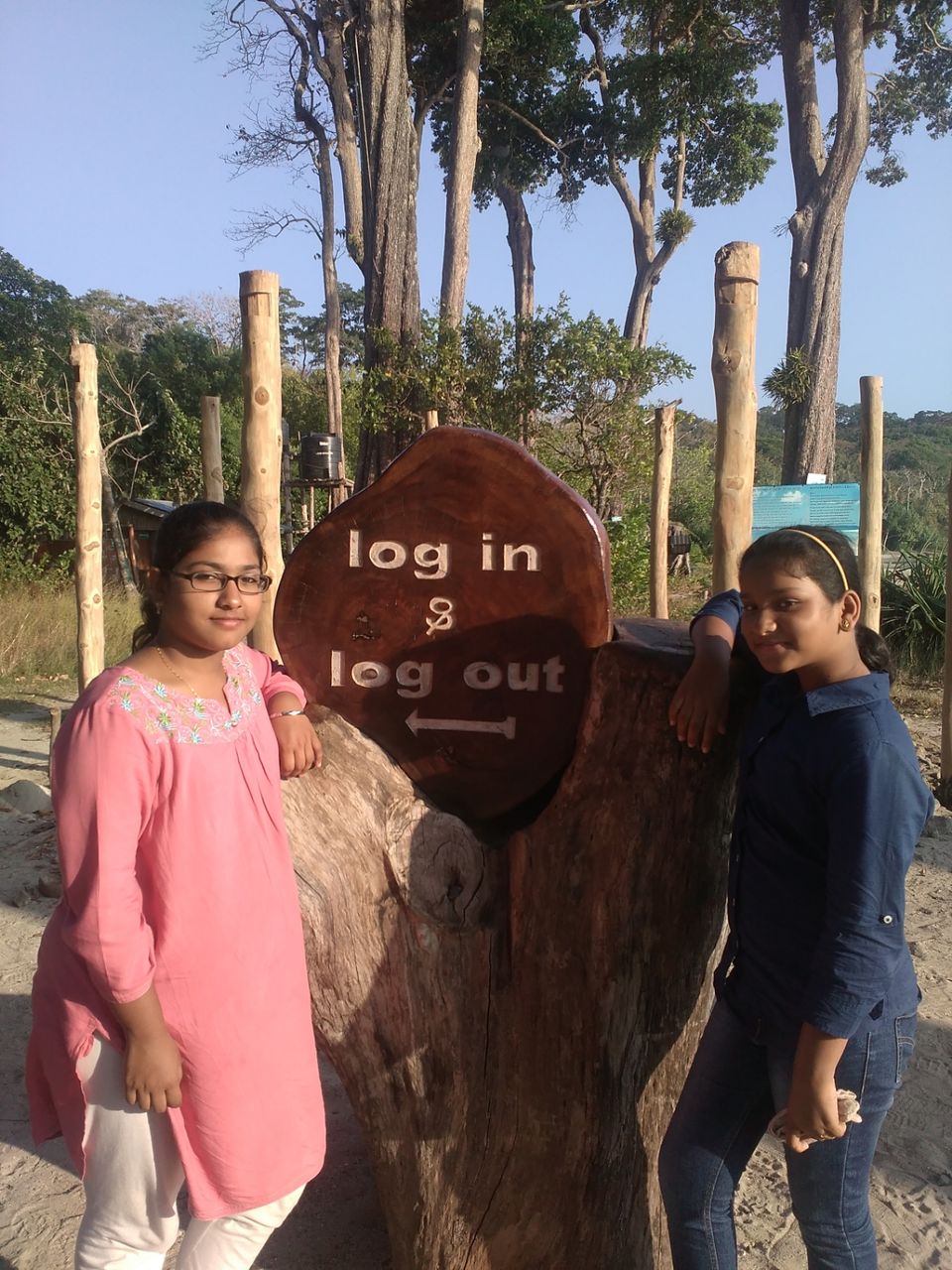 The driver timed the return journey is such a way, that we could be at the sunset point on the dot. By the time, we reached there, a lot of tourist buses had unloaded their tourists who were eagerly waiting for that moment of golden rays to fall on the water. The rays were so golden, that even the gleam of the real gold was less shiny. My picture which I posted below would vouch for that.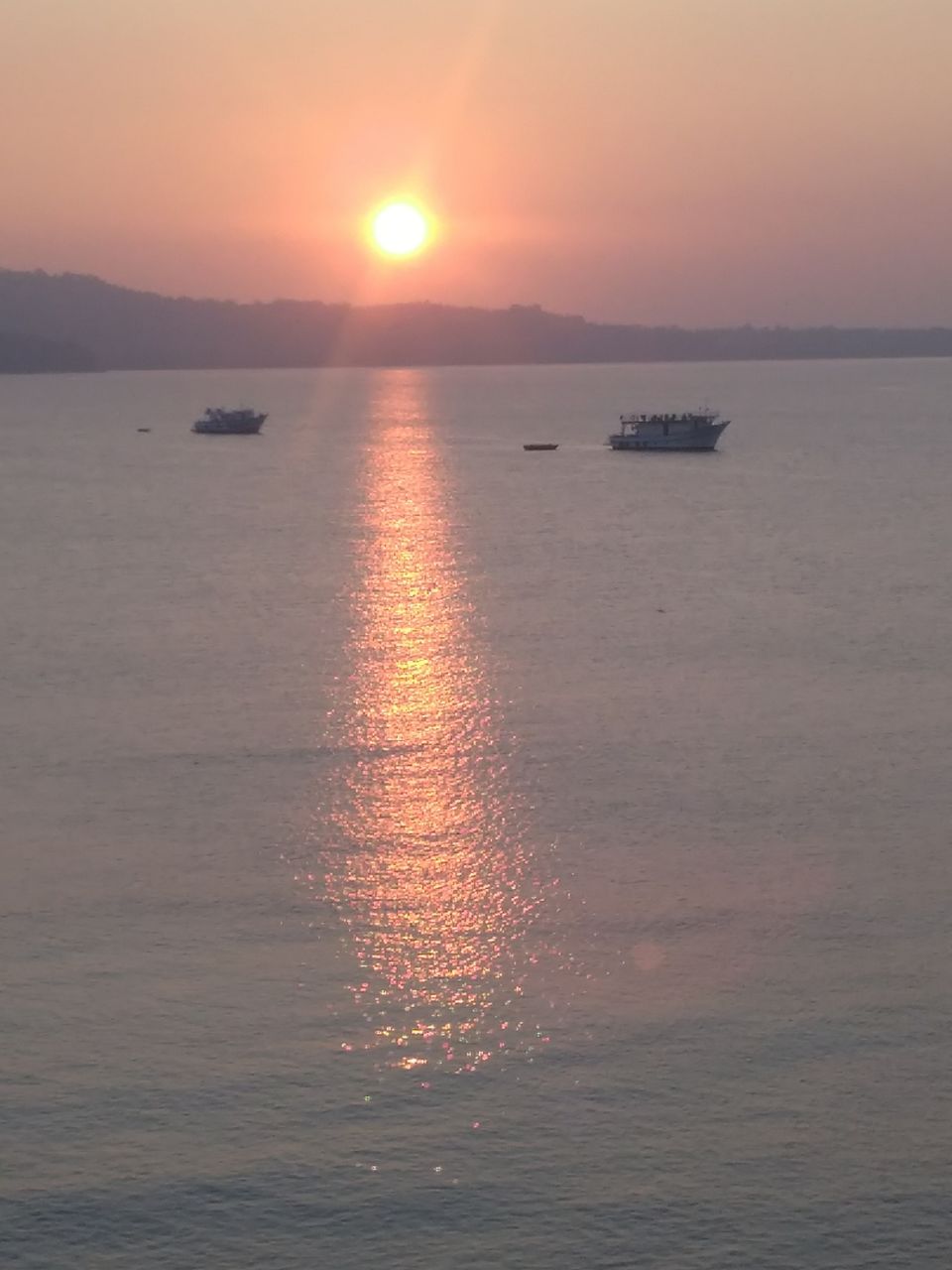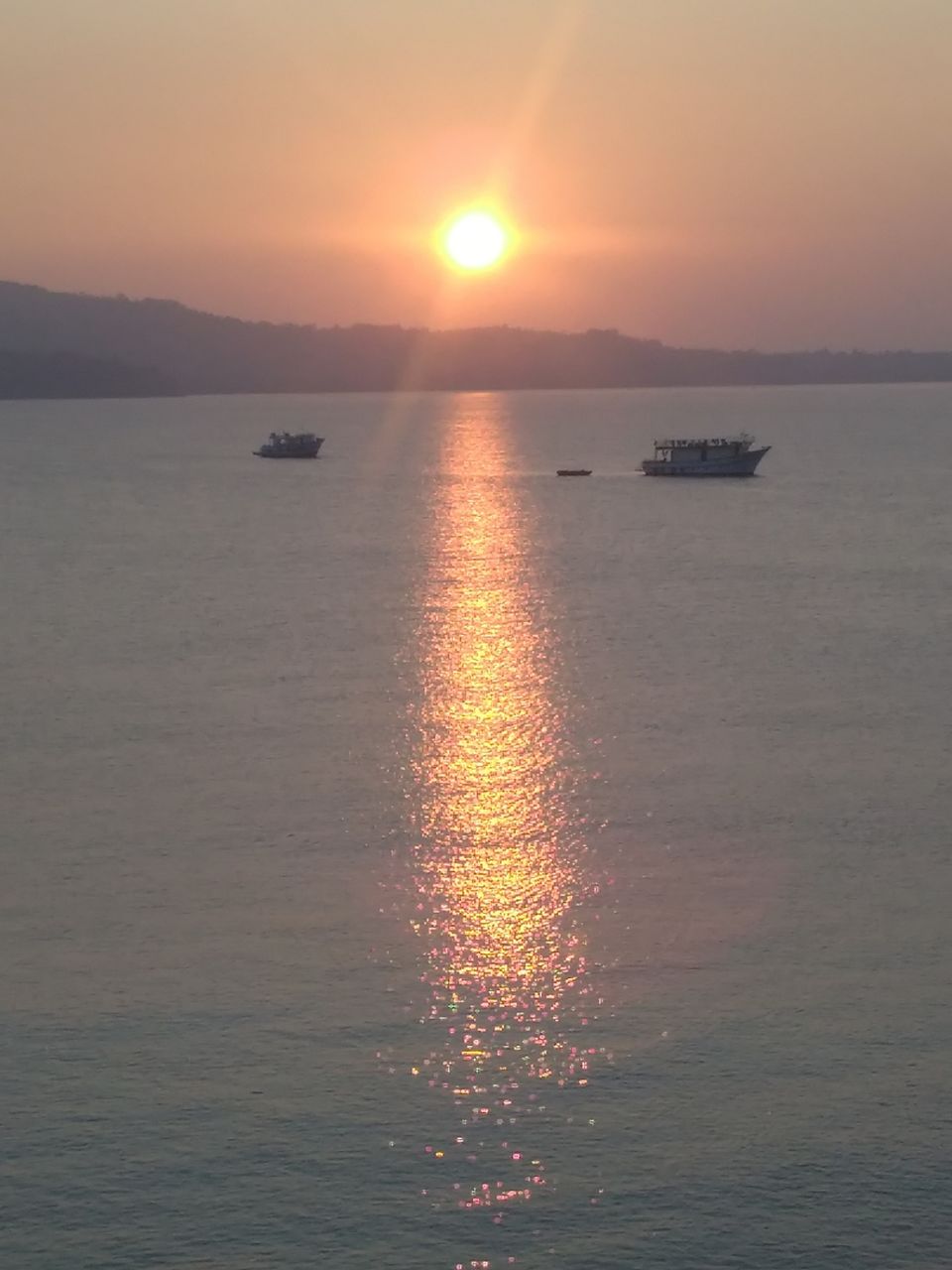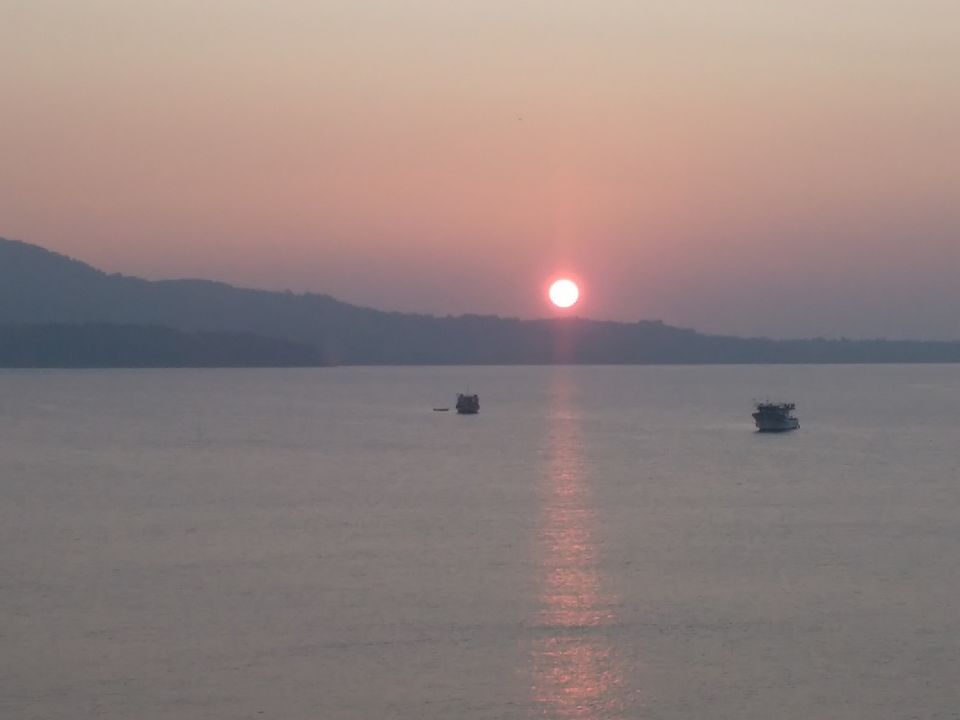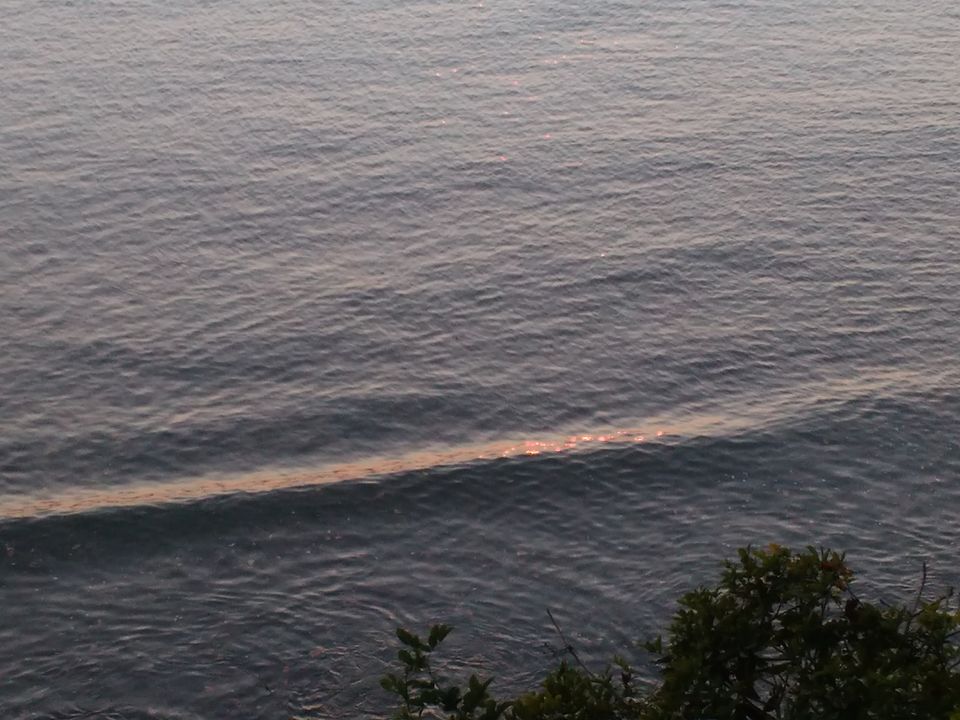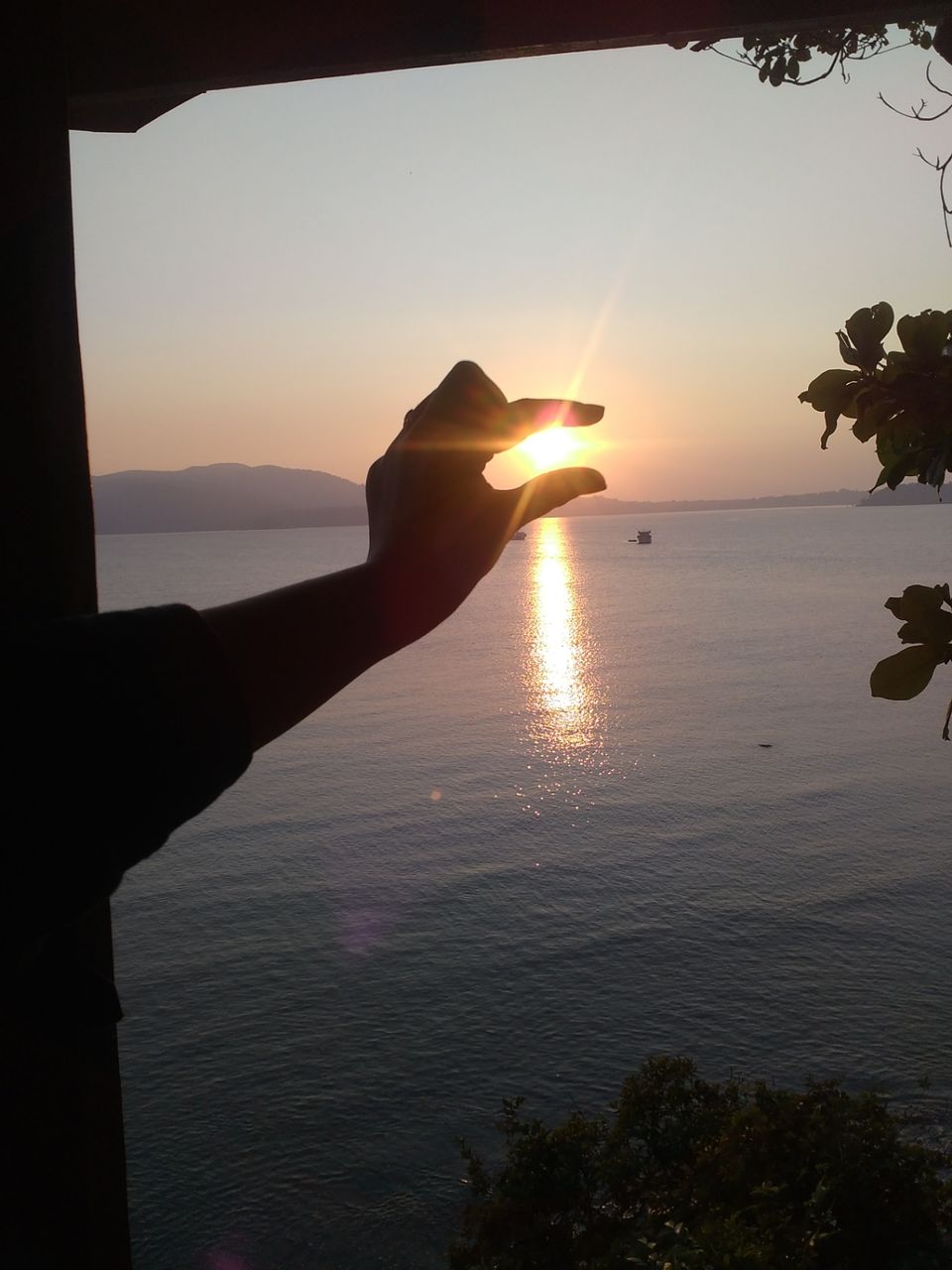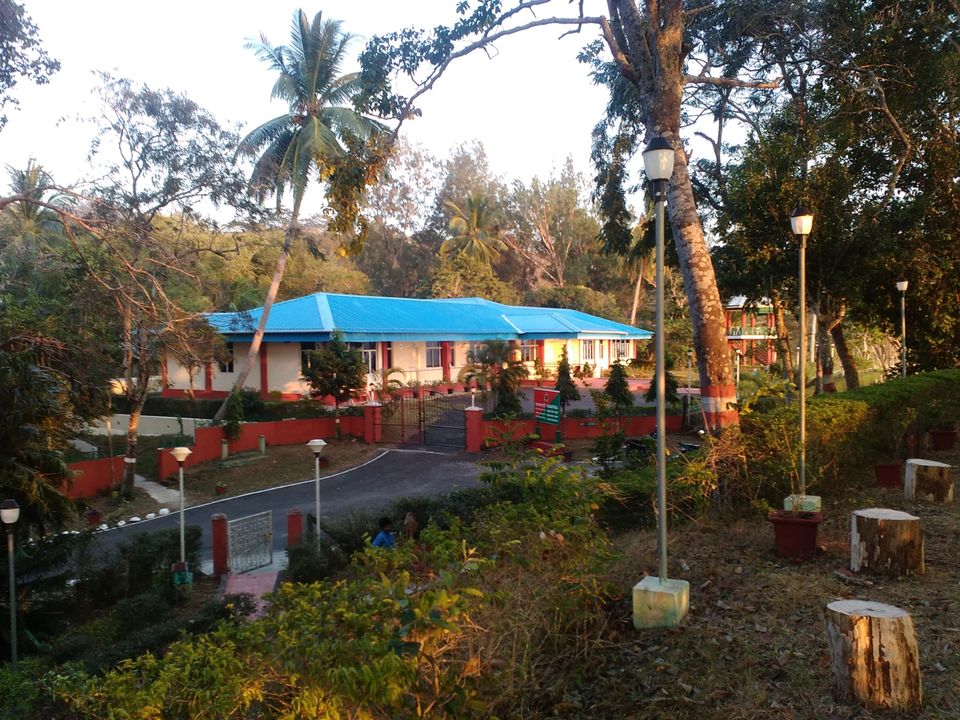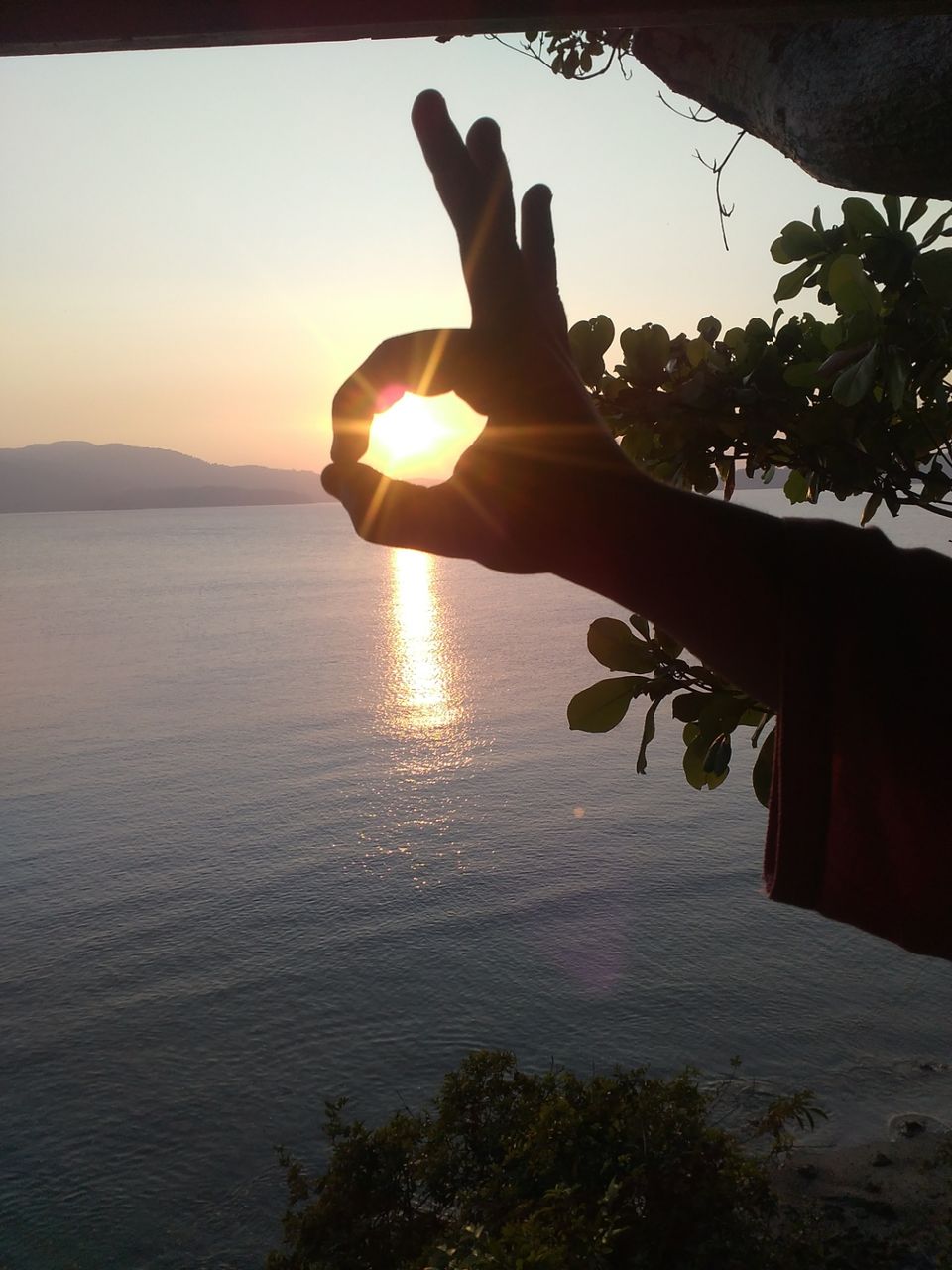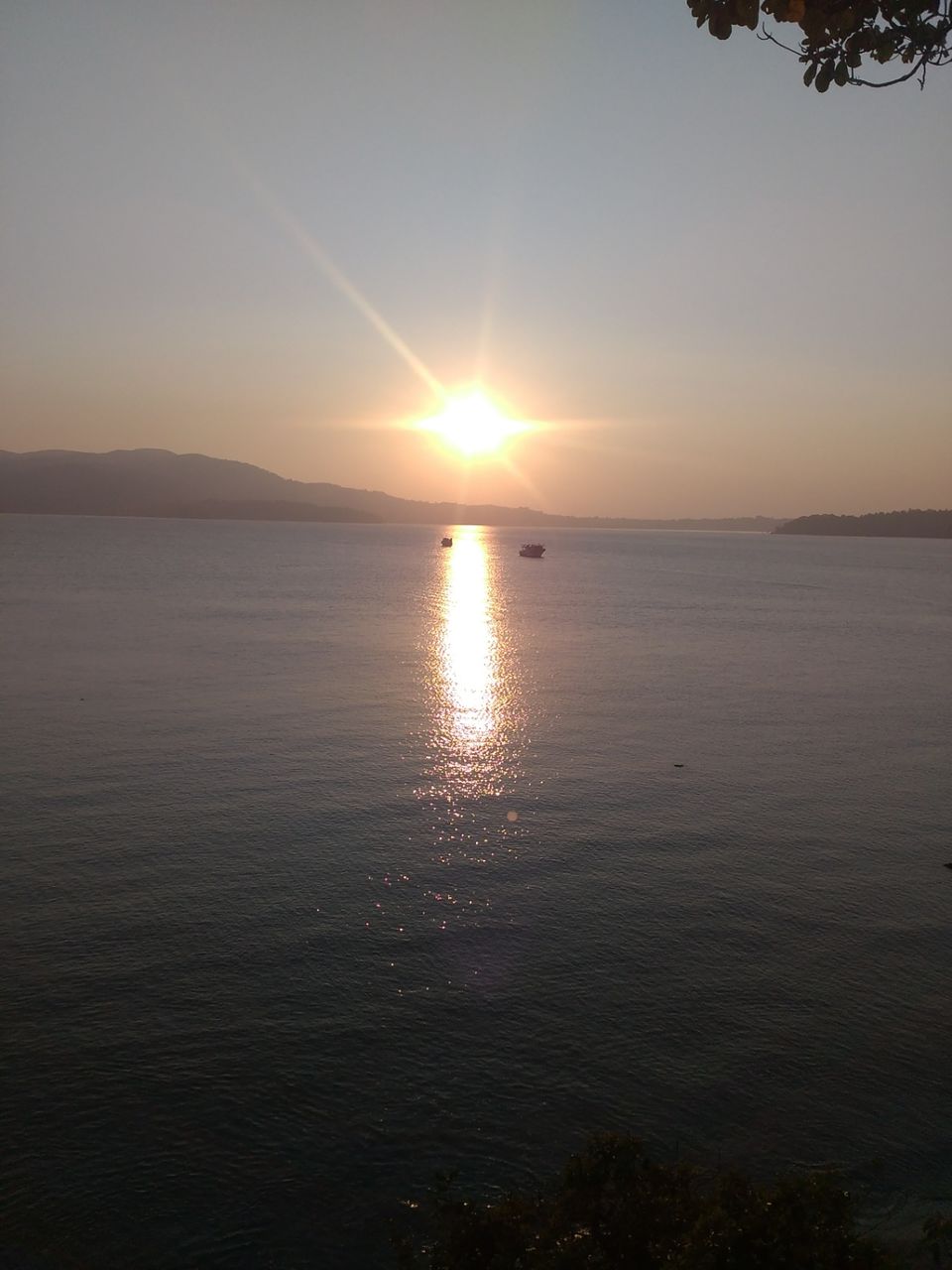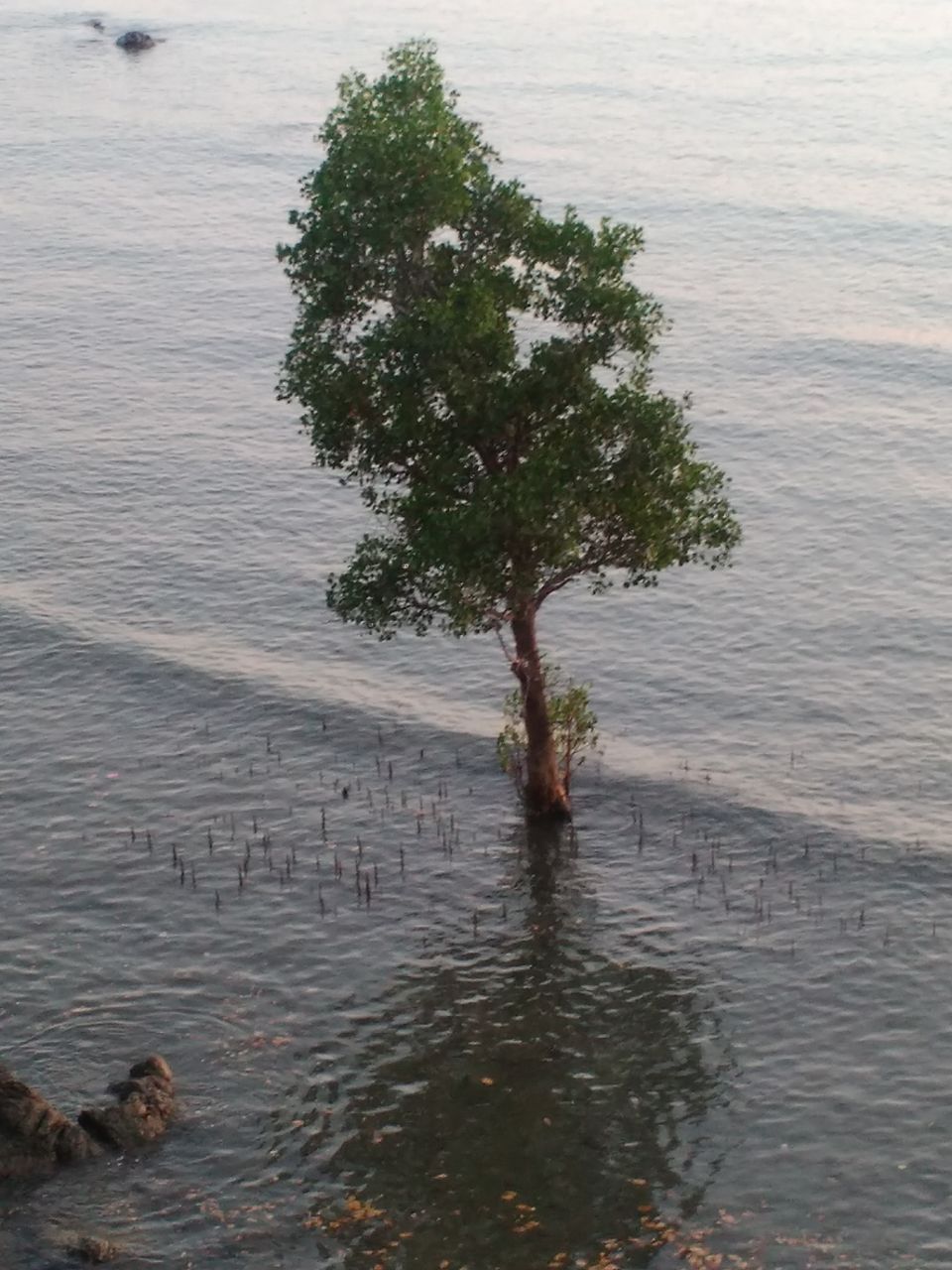 And then, it was back to the roost, our Guest House. We had our stay put in Andaman & Lakshadweep Harbour Works Guest House. We ended our day with soft fluffy Pulkas, Potato Curry, Rice, Sambar Curd and Papad.
And the next day, was the last day of our tour. The mainland was calling, work was calling and the rigmarole of daily life was calling.
But a trip, at least once a year, makes your body and mind relaxed. If you can afford little extra bucks, plan a trip to Andaman Islands, because it is once in a life time opportunity to visit these wonderful islands. What more, you don't need a visa or a passport, because it is very much a part of India and we should feel lucky and proud of it.