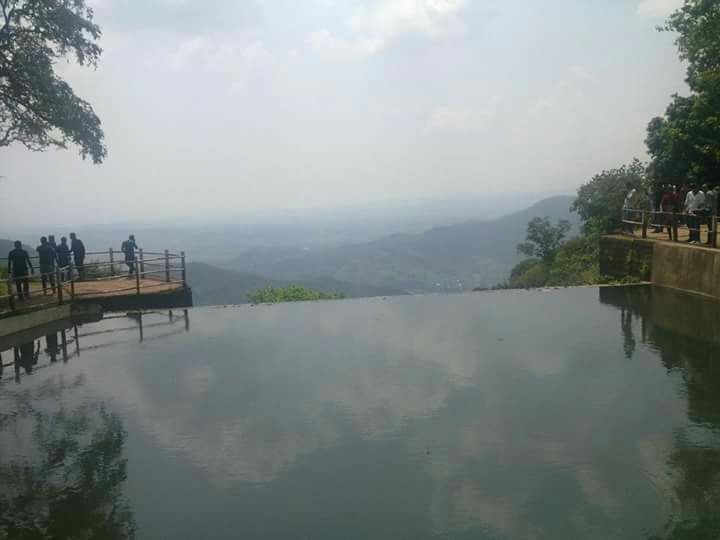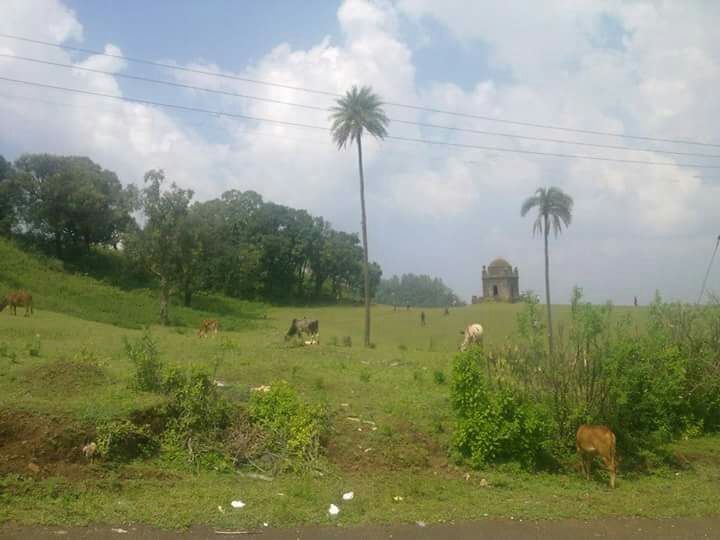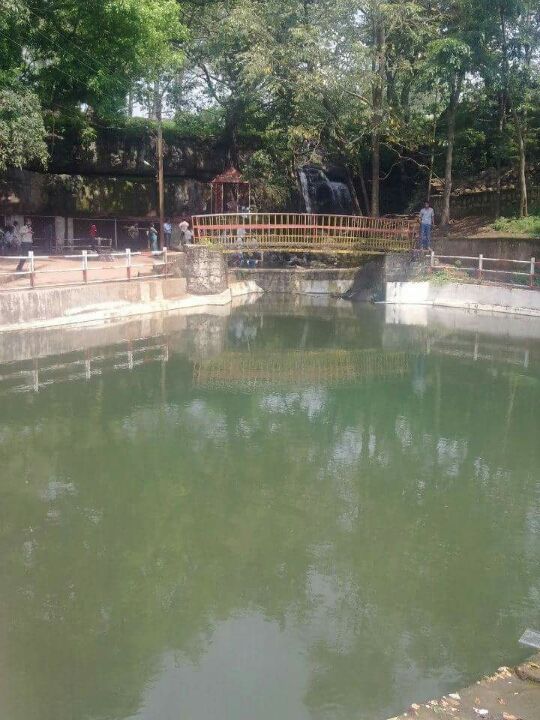 On my promotion as an officer I had to move to the Amravati city of
Maharashtra
, which is the second big city of Vidarbha after Nagpur, I was excited for all new experiences and was fully ready to explore new city, nearby gateways and its culture. I had to share my room with the girl named Bhawana who was totally opposite to me, very much annoyed sad and angry at that time because of the sudden change, but gradually became my friend and still in contact after that stay of nearly 6 months, approximately 600 km away from our homes at
Mumbai
.
So, Thanks to my friend Vishesh from the previous office who hails from Vidarbha. He was to kind to give us reference of darling girl Rekha his friend working in Amravati along with her room partner Rajani. These two girls proved to be very supportive throughout our stay there. 
On our arrival at Amravati, and after being settled there in first two days, these girls came at home to greet us and within next two days we made final plan to visit nearby gateway -
Chikhaldara
.
Wow, that was only the next Sunday after arrival at Amravati I got gang and we planned for trip. That feeling was awesome. All the planning was done by them only I was just there to join them, they booked car, which we caught from the decided point and we also collected other friends of them from different points. All we were bankers from different different nationalised banks and there was sort of proud and feeling of awesomeness among us at that time. I was just not feeling like I was new to  the group. 
So as the journey started we left the urban area and road led us through the orange gardens. The orange trees were looking so lucrative, boasting with  juicy oranges on their branches.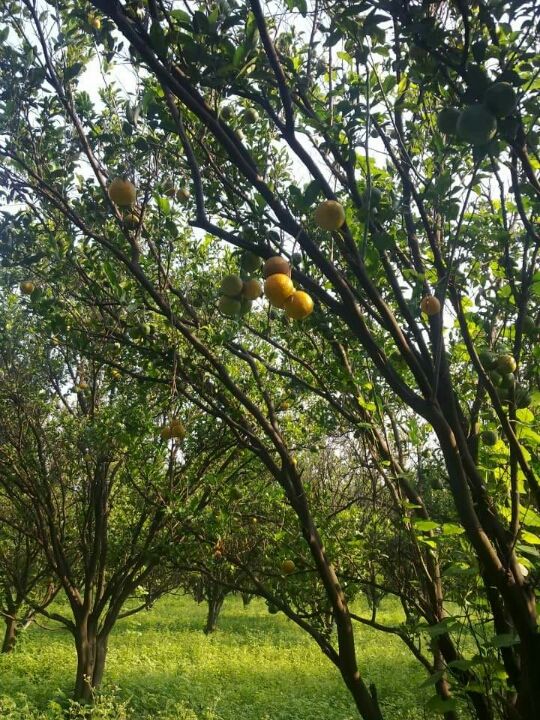 We could not stop ourselves, we asked driver to stop the car and slyly entered in the garden through fenches and attacked on oranges. Mean the time the guard boy came there with wooden stick and we ran like kids. Then the guys in group talked with him and don't know how collected and brought those very fresh right from the trees the sweet oranges. I can't describe that feeling.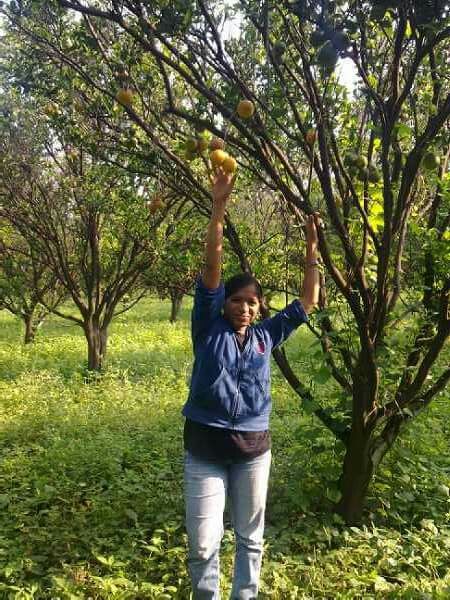 Chikhaldara is the hill station which is situated on Satpura mountainrange between boarder of Madhypradesh and Maharashtra and it is near famous Melghat Tiger reserve. There are so many points around to hangout just like other hill stations. Main points of which are illustrated below by Maharashtra tourism department.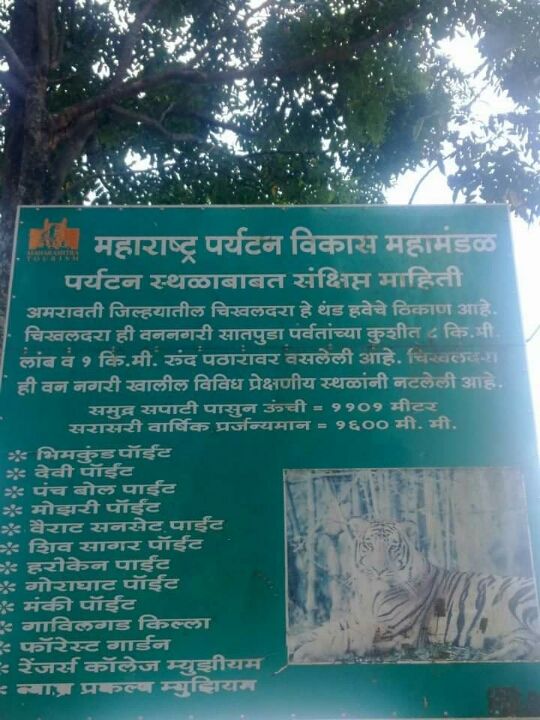 The main attraction of here can be said is "Bhimkund point" which has mythological importance, as they say that, this is the place where Bhima killed Daitya kichak and washed his hands with water of kunda. So this waterfall came into known as Bhimkunda.
The valley where Kichaka is killed is Then came into known as " Chikhaldara" , whatever it is we enjoyed a lot in water, posing and taking crazy pics with group, it was refreshening.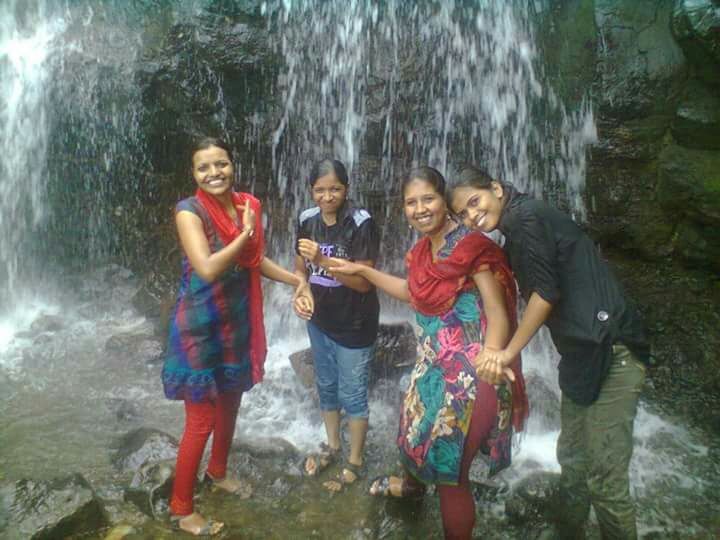 The next point here I loved was "Devi point "
There was a temple of godess in the cave, where you have to bow and go inside the cave to take darshan of godess due to low height of the cave. Thank god they have put white marbles on ground. It was very chill inside the cave. And there was water which was naturally sprinkling like a rain from the top of the cave which even I was able to touch instead of being short.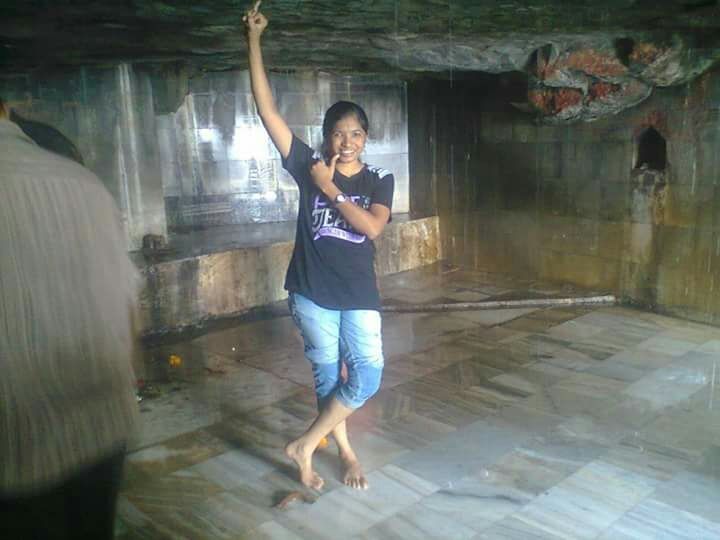 The another attraction here was Govilgarh. The very old fort with history unknown to commoners like us.It was having seven entrances spreaded far from each other. Because of short of time we covered hardly of these.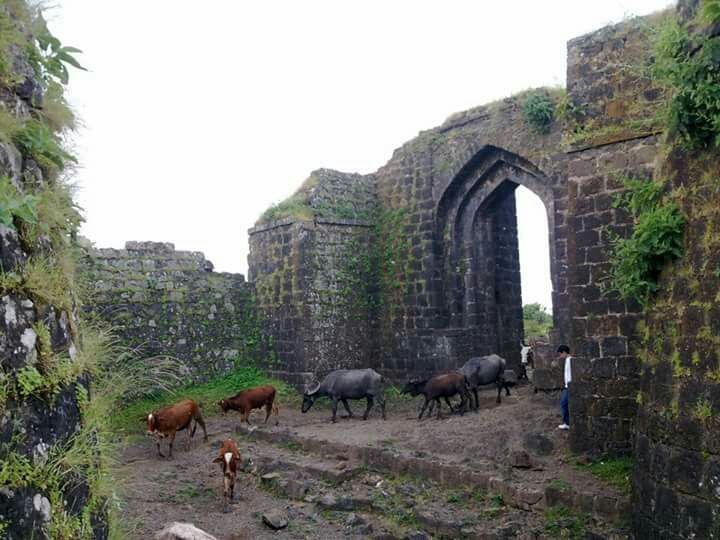 We were even luckey to see a wild cute deer which crossed our road and rapidly disappeared in the bush. We covered maximum points in Chikhaldara, had our lunch in between.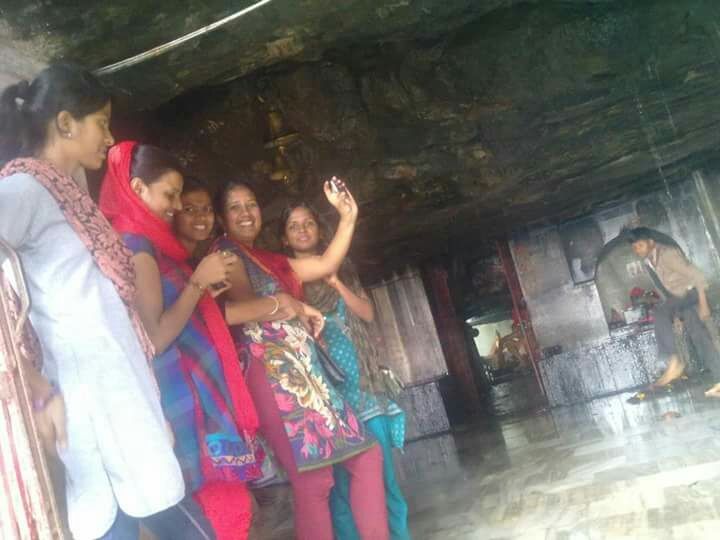 I never imagined that Vidarbha which apparently sounds a dry place has such a happening peaceful green hill station which reminded my native
Ratnagiri
of Konkan, so I named Chikhaldara as "Mini konkan in Vidarbha" and with loads of memories we climbed down the hill and again mixed up with the urban crowd of city Amravati to start a fresh week,  next day....