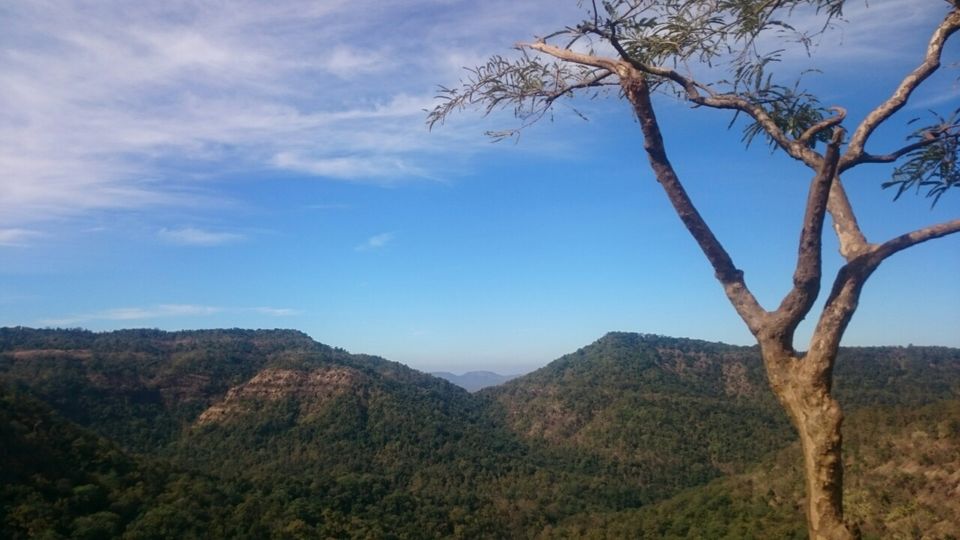 Morning:
We visited the goverment garden for the small walk and then left for the safari.
Enroute we also visited the hurricane/hariken point.

Safari time.

The safari start point is at a distance of some 40-50 kms from the city. It has two timings morning and noon. The timings are updated according to seasons, so be sure to check the website before heading. All imformation is available on the website.

Once you reach the start point, you need to complete some formalities and take the government appointed guide with you. One guide is appointed per car and only a limited number of cars are allowed so be sure to be on time.
You may chose to hire a jeep or take your own vehicle.

Once all this is done. The safari starts and you head to the jungle. The guide takes you to the core area.
Majestic, dense, lush, green, yellow is all you can see. The peaceful sounds and the beauty is sure to leave you spellbound. The path of the river and how it makes it way across the forest will make you respect and love nature even more. You can spot plenty of monkeys, peacocks, sambhals, bear, wild boars and the great TIGER.
Spotting a tiger is pretty tough and you need to be really lucky to find one.
We were lucky enough to spot small animals and a tiger pugmark. ;-)

Advise: visit at the end of summers right before monsoon because at that time the jungle is dry and animals come out to man made drinking areas. You are sure to spot one.
The jungle is closed for visitors during monsoon.

Spellbound by the beauty and tired by the route we end day 2 !

Chikhaldara is a place located in the Amravati district of Maharashtra. It is surrounded by nature on all sides.
Nestled in the wild, it is a small and peaceful getaway you ought not miss.

We left for chikhaldara at around 6 am from indore and reached the city around 3.30 pm.

But,but,but........

You need not wait to reach the city to get the feel of the nature.
The thrill starts as soon as you enter the melghat tiger reserve area.
Here you have to get a permit to enter the area.
Once yoy start on, all you can see is forest on all sides. One of the most enticing thing about this place is that the roads are not fenced. It's open jungle on all sides and all the time you are hoping to spot some fauna.
Once the jungle starts to lessen out, the ghat starts which is some what less well kept,so be cautious while you drive but it has its own adventure.
Finally comes chikhaldara.

After grabbing some rest, we hired a local guide for some siteseeing.
1. Bheemkund-the place where Bhima washed his hands after killing kheechaka.
2. Shakkar lake- you can visit this place for a nice and peaceful boat ride.
3. Devi point- this is a famous temple of prime importance to the city as it is carved out of three rocks that lie without any support. The temple lies in a small cave.
It also has a waterfall where many tourists enjoy themselves.
4.waterfalls- there are many waterfalls in the area. You can visit which ever lies enroute.
5. Panchbol point- you hear your echo five times in a row and thats how it got its name.

Some facts:
Do not hesitate to get some pictures clicked by local photographers. They charge a nominal amount and give you high quality pics you can save for a life-time.
All tourist places have more monkeys than humans. Beware!
Book your hotels in advance. The place is jam packed at weekends. There are a handful of resorts you can find on google and can be pre-booked.
There are many dhabas which offer yummy lip smacking food at nominal rates.
Do not forget to shop some local tribal artefacts outside devi point. Thats the only place you can find this stuff.
Also shop for some coffee, tikhadi oil(good for joints-local speciality) and strawberry.

Day one ends !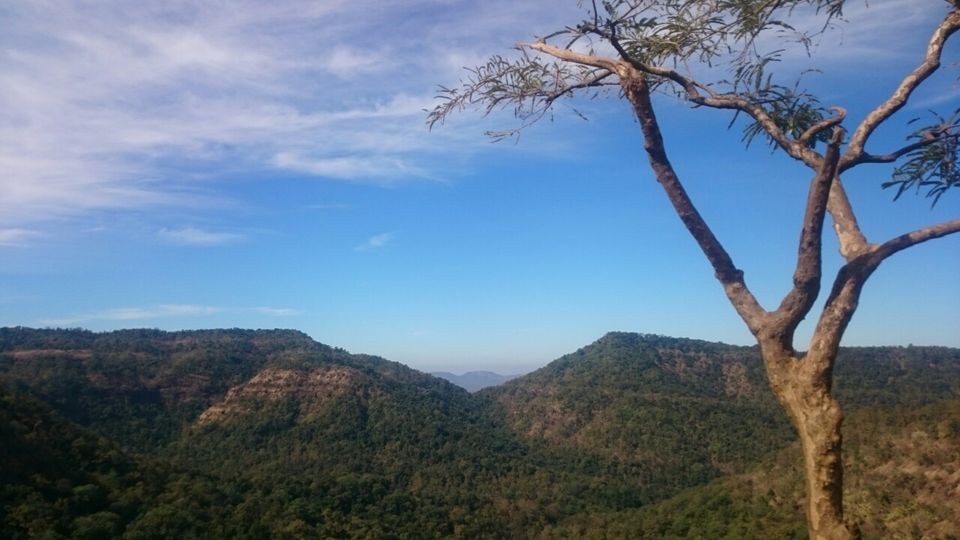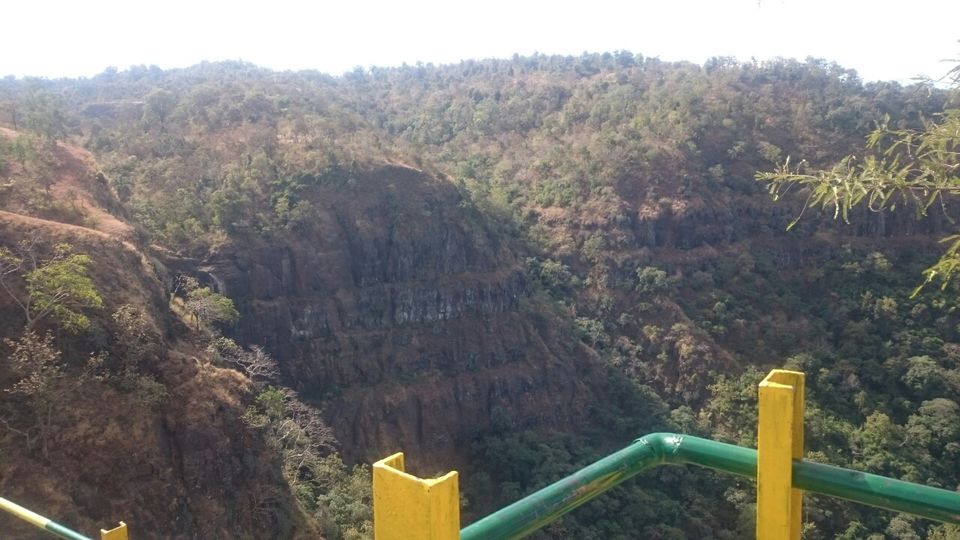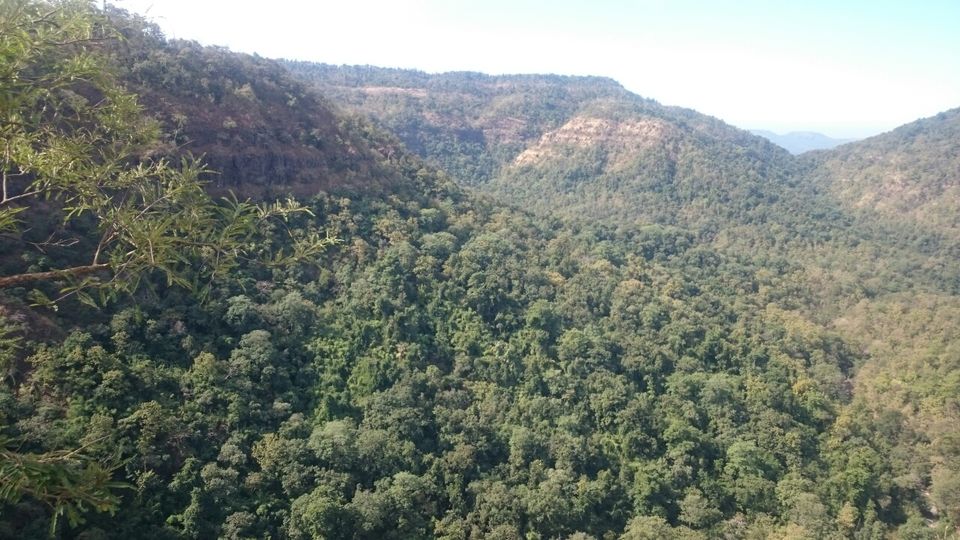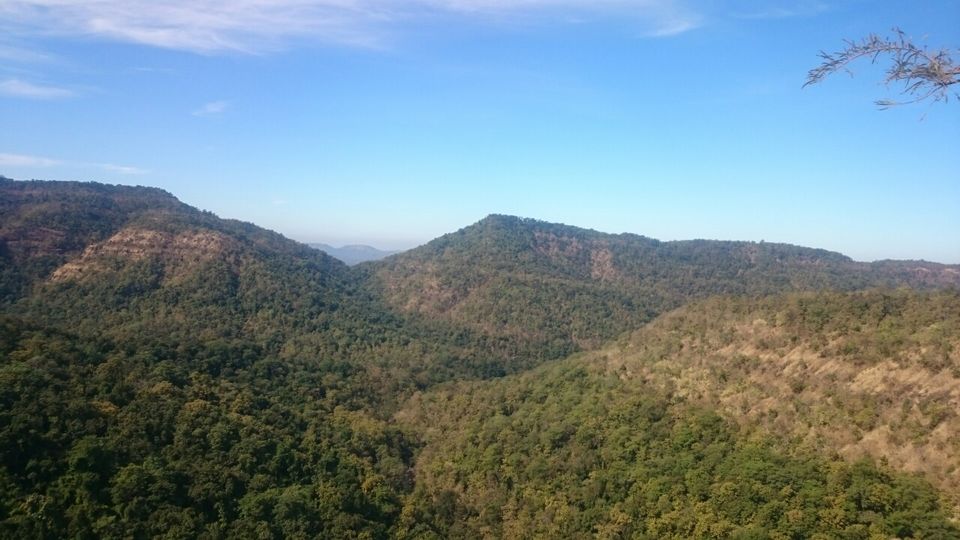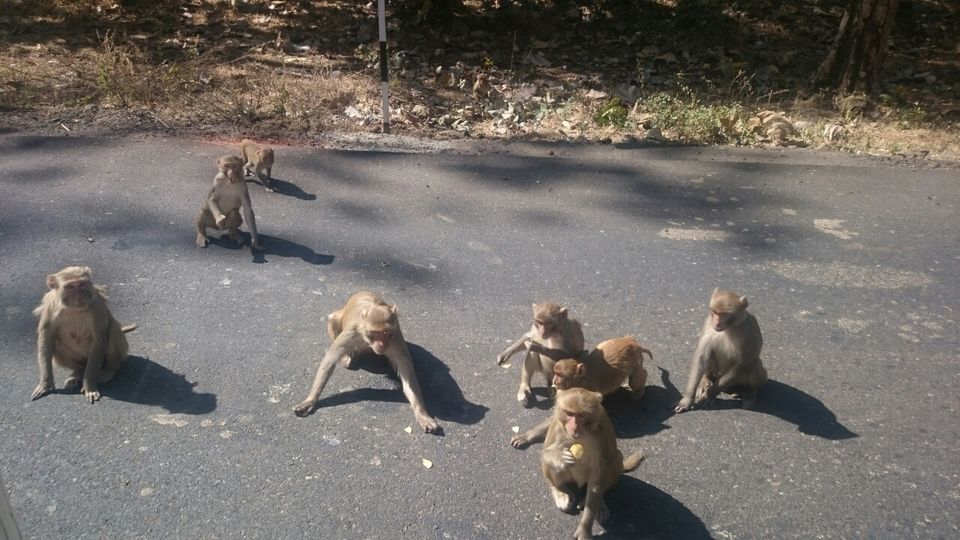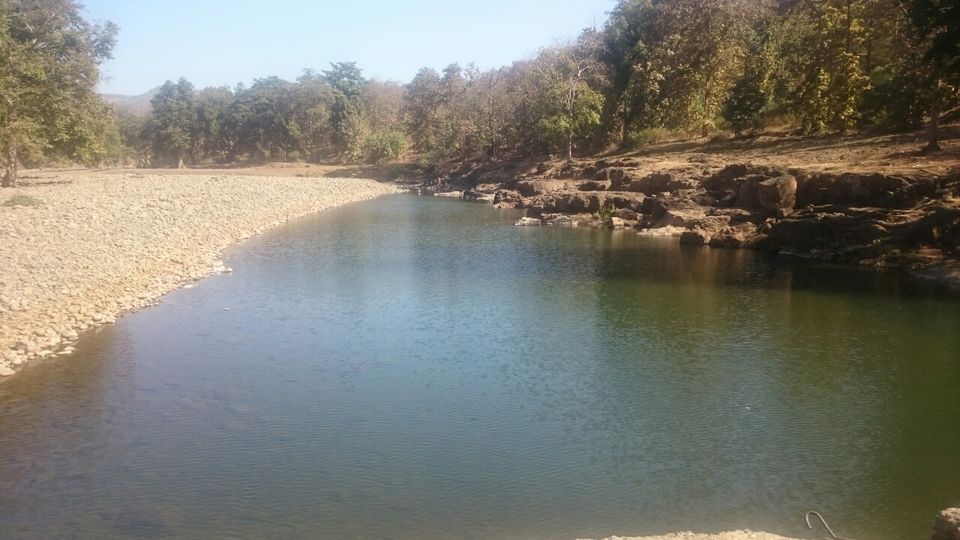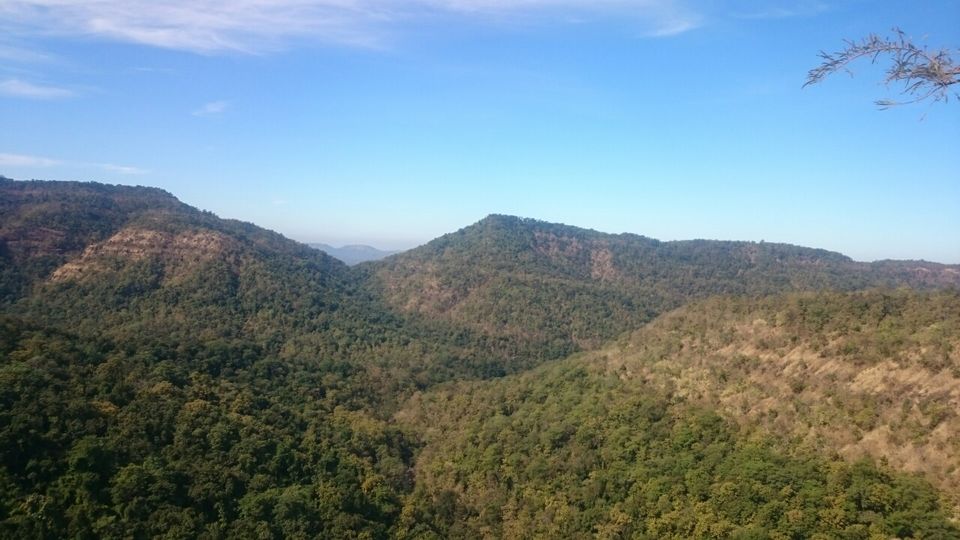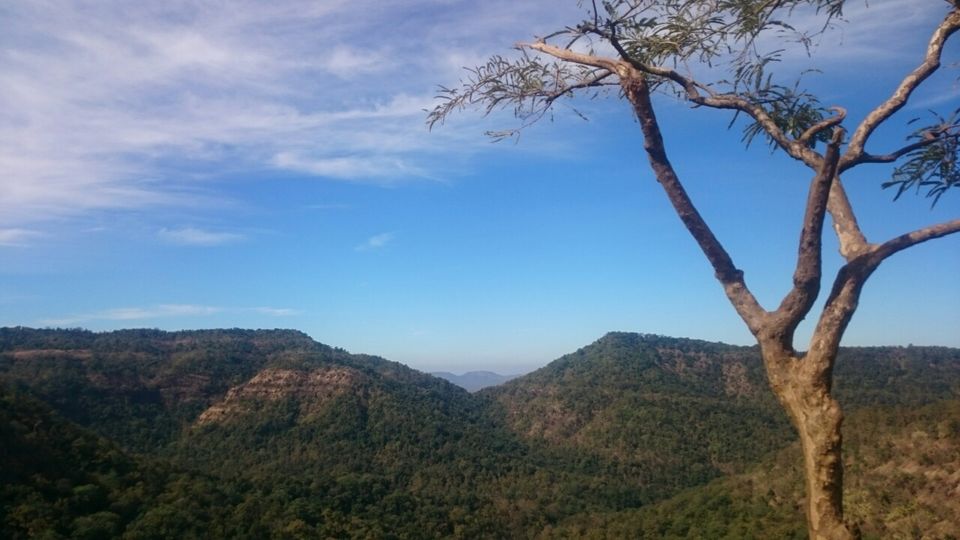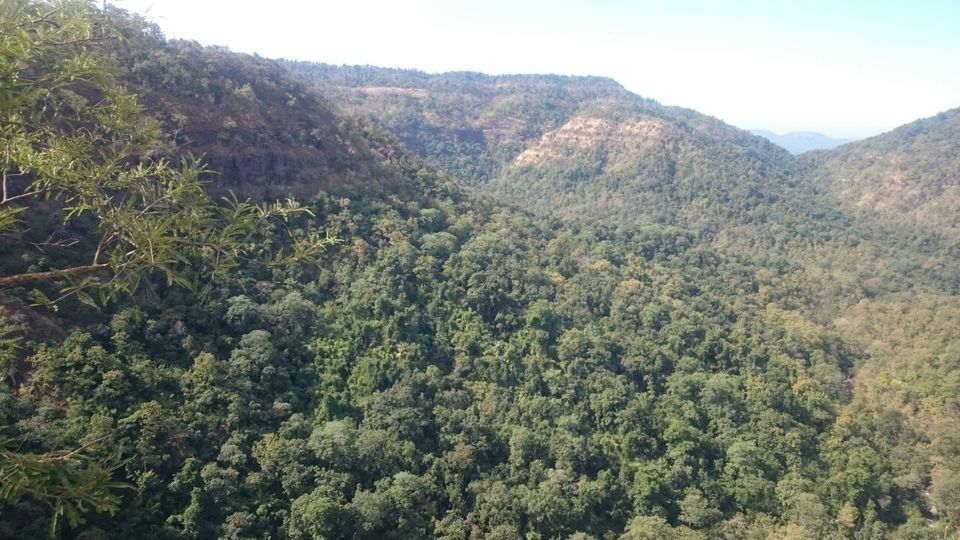 The day of architecture and adventure.

Gawilgarh fort !

A marvel of the history. Bricks joined from jaggery and chana mixture actually make you wonder how did they make it years back without technology, The grand fort of Gawilgarh.

Here you have two choices:
1. Visit like a tourist, explore the beauty, get clicked and enjoy.

2. If you are a adrenaline rush and adventure lover, trek to the other part of the fort.
Yeah! You read it right. To reach the actual fort you need to trek. The trek consumes around half a day. The route is surely not what you would like. Steps as high as your knees. Its surely gonna test you but its my promise the final sight would make you forget the pain.

Must carry:
Food and water (you won't get any on your way! )
Glares
Band-aid (though I hope you don't need any)
Antiseptics.

Be sure to visit in a group !

The day ends and with so much of peace and happiness the trip ends too!