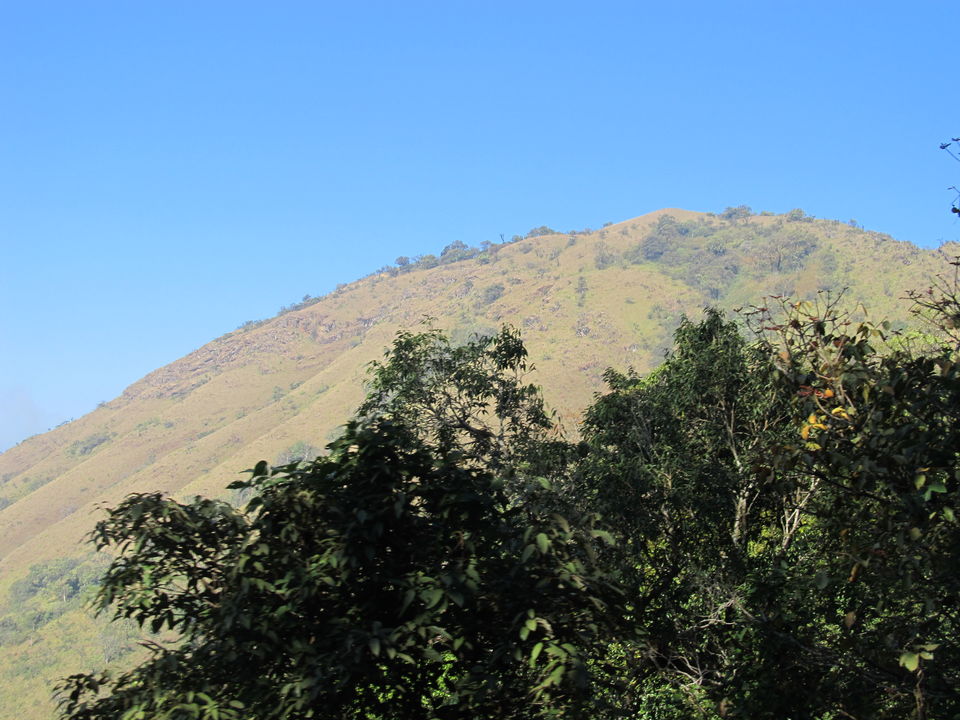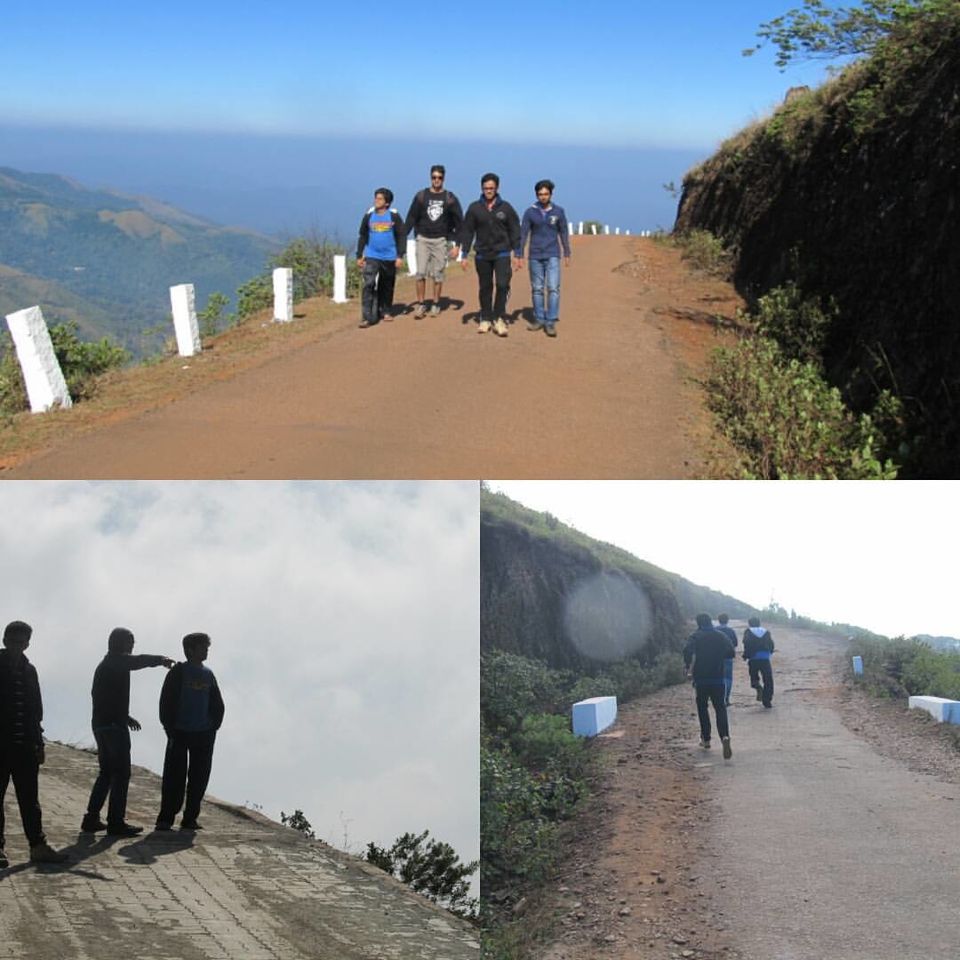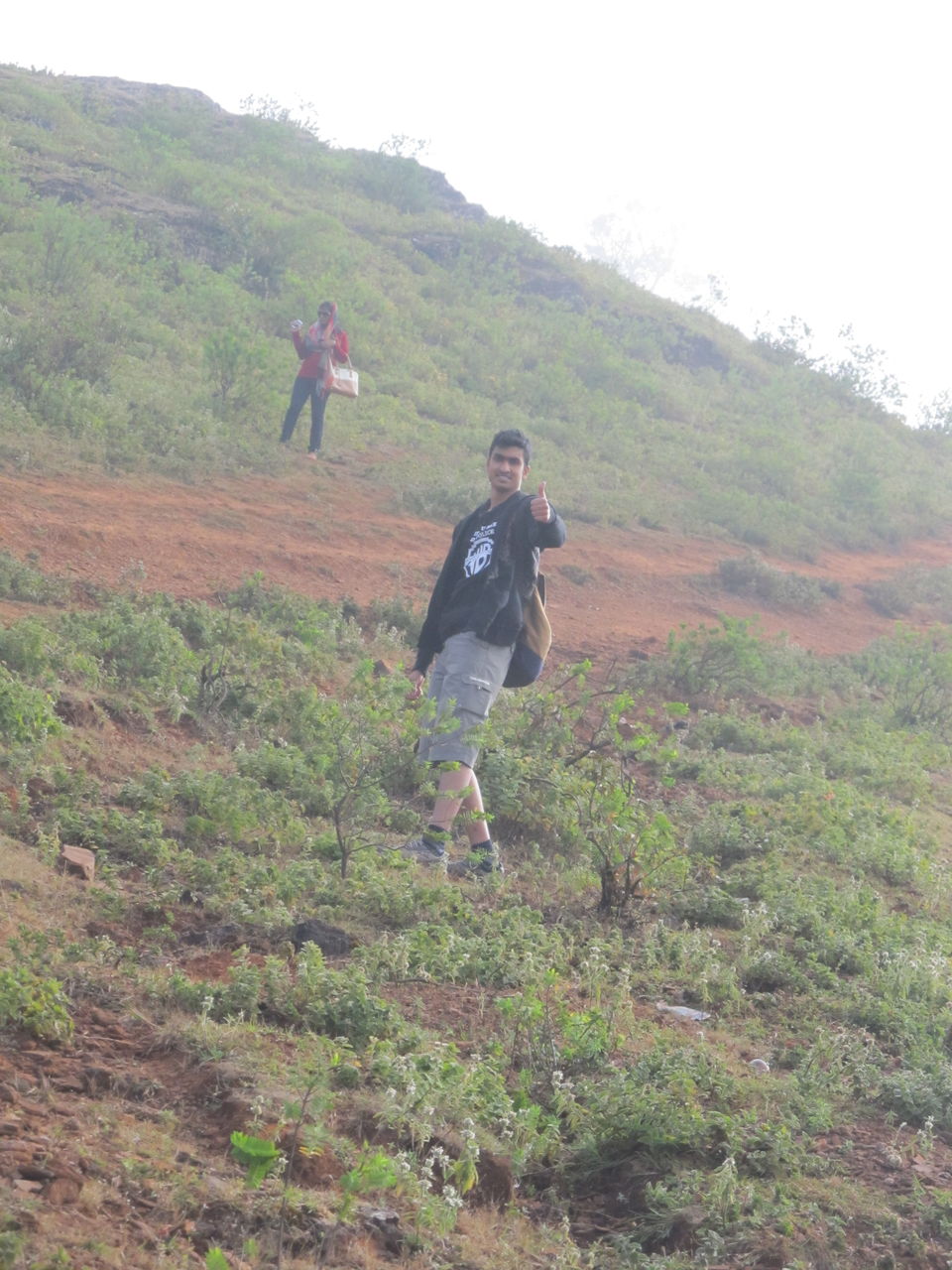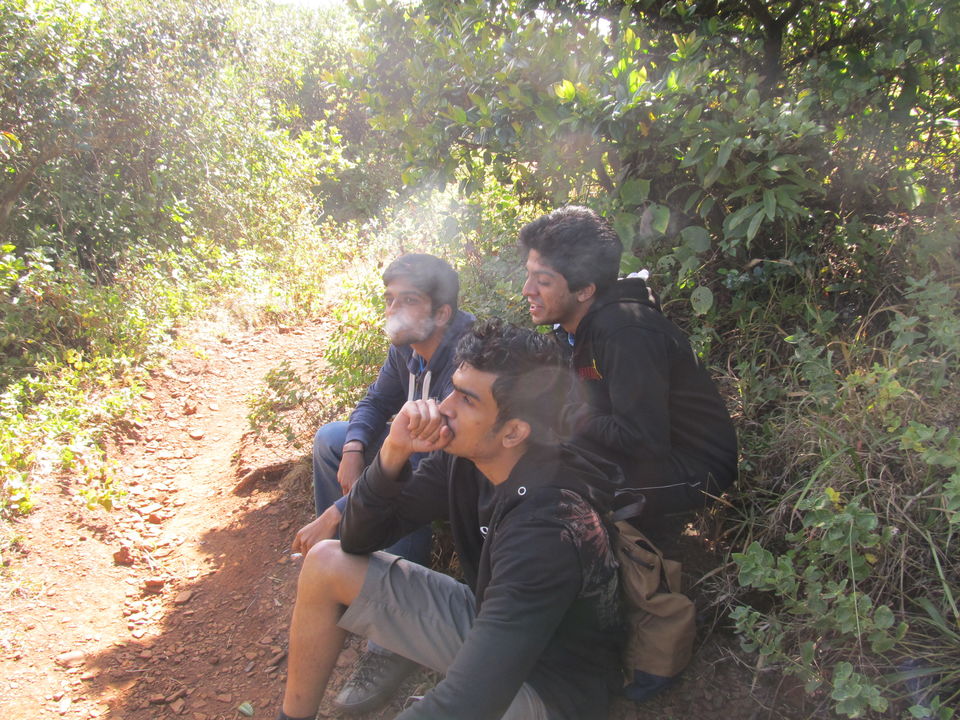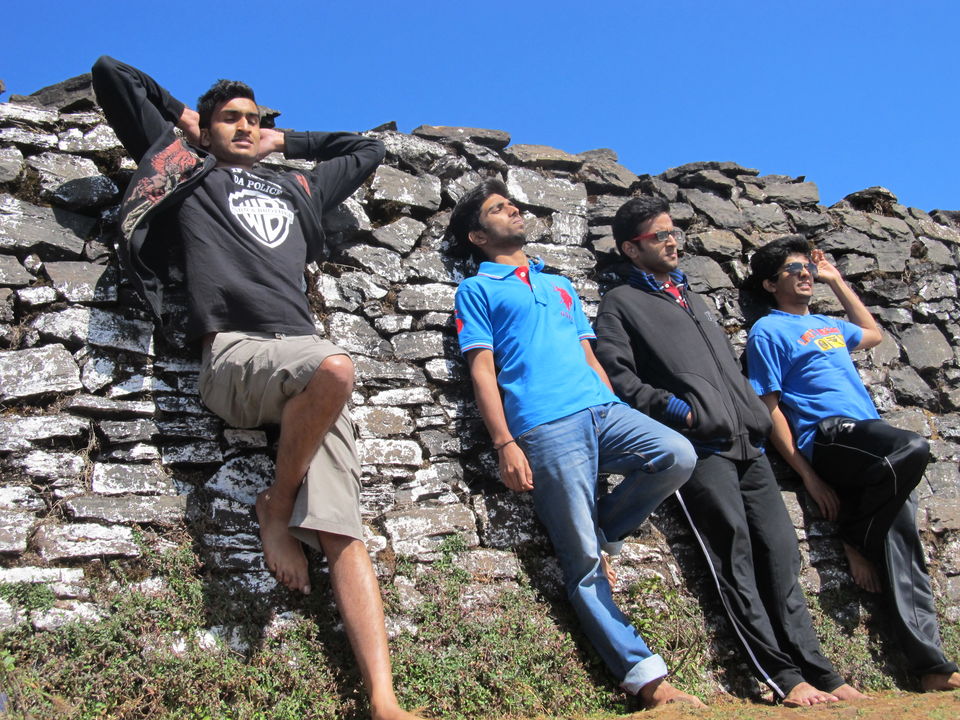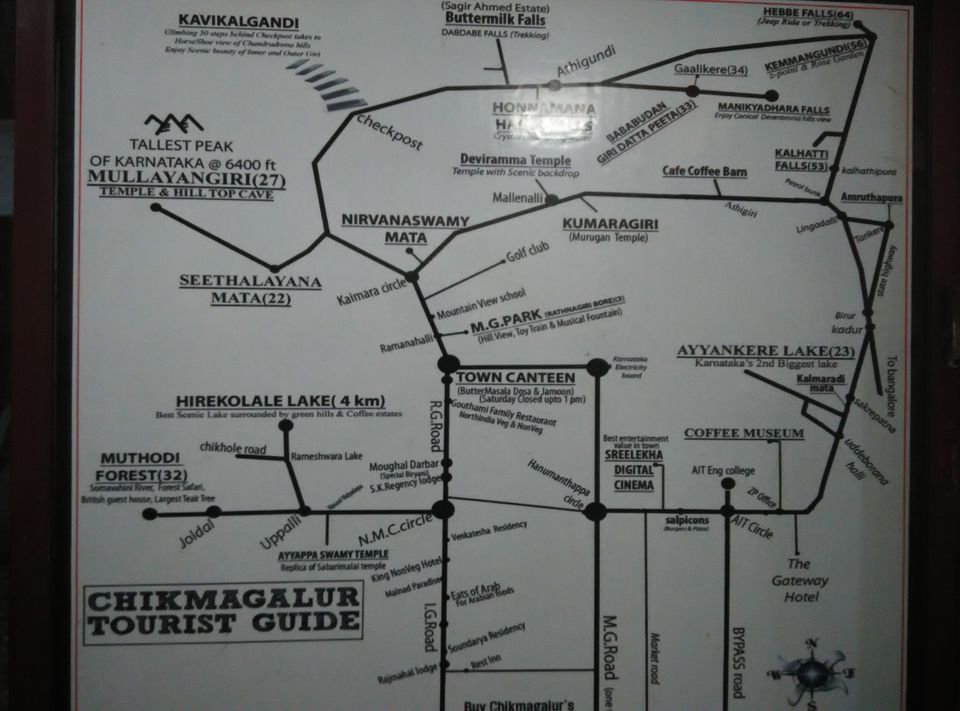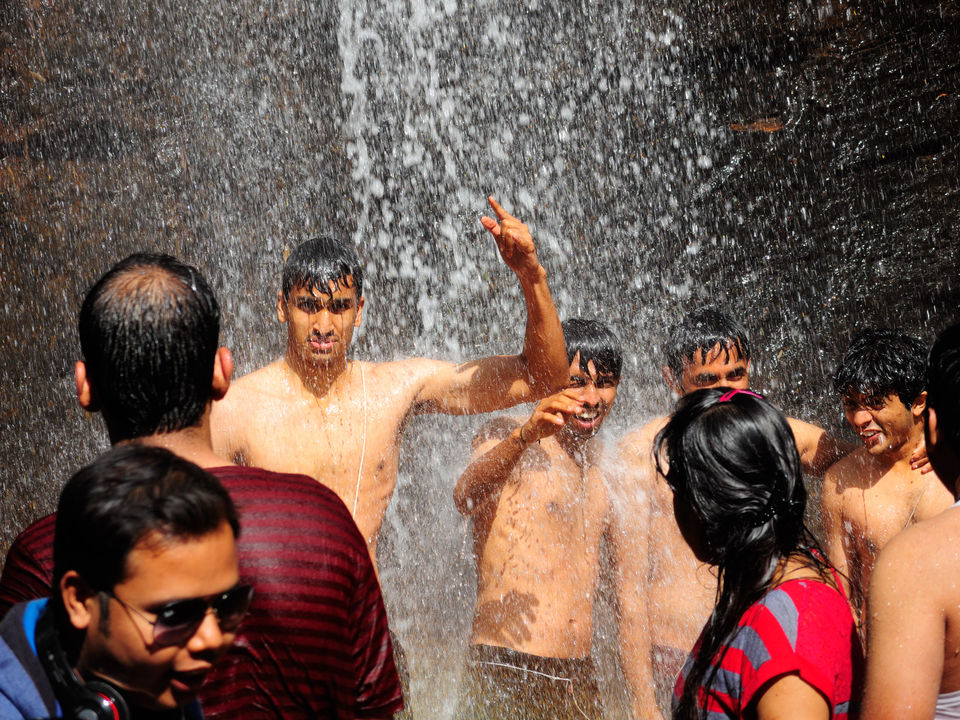 We were a group of four, just hoping to spend the long weekend somewhere away from the hustle and bustle of the city. Peak time, most places were booked. Wait Chikmagalur there were a few seats left, so yes! Let's go for it! No plan as such, only the bus ticket was confirmed.
We arrived at the bus stand at 4.30 am. It was biting cold, a haunted town, no soul in the street, no dogs barking, that definitely gave a good reason to light the match stick! Then our quest for accommodation started, we go around for an hour, in the town, looking for anybody who says yes. But no, we were getting apprehensive about the stay and started making alternate plans as to how to get through the day. Finally we got a place, right next to the bus stop, a local lodging- Rs.300 per day, it was now 5.30am. Getting a taxi guide was the next movie, but before that there was something else about the town which was active even as early as 4.30 am. This town was obsessed with a certain food item- "Mangalore Buns" with Chai(tea)/Coffee. It was indeed a pleasure to have this mouth watering delicacy, which had such a lustful aroma in the air, especially in the cold mist that was encompassing the town at dawn. Food here was available in plentiful- south indian dishes primarily are the ones you need to cherish. 
Post negotiations with some taxi drivers, we started off at 7.30 am- 2.5k for a day's tour(Price during the peak season). Our first halt was the trek to 'Mullayangiri Betta', a 11km trek- however the Forest Department allows permission to start the trek halfway from 'SeethaLayana Matha'. This includes a set of hills, the first hill from the taxi halt was a pleasant climb, though rough terrain, yet full of green pastures. The climb was intense not due to the steep hill, but rather the extremely windy and chill breeze that was flowing against our faces. Hands were becoming numb, we were literally in the clouds, signal was no longer available, we couldnt stay long standing at a particular spot, the early morning gust of wind was quite the challenge and pleasure to endure. Photography Lovers can't leave this spot without taking a 100 photos in different angles, so make sure you head there with your DSLR buddy. As we climbed further up, there was an unusual sunlight, amidst the cold breeze. It was just bliss, this is the kind of weather you hope to be a part of, pollution free, pleasant. It can also be a good location for that joint to be lit, there was a small pathway next to the peak, which headed downhill, it was isolated and gave us enough freedom to enjoy the high, at the highest peak in Karnataka. Little did we know this path led to another hill, the one we didn't want to explore, cause we were unsure where the path not taken would lead us, considering the rugged terrain downhill. Thus began the trek on a series of consecutive uphill and downhill pathways neatly embedded with tar, except this time there were no cold breeze, the sunlight was brightly lit on our faces. But that was the beauty of the climb, with the picturesque view of the hills. We were on route to the famous Shiva Temple atop the hill. Walking the stretch with three other friends, having conversations like never before, the thought of tiredness and pain in the legs overcome by the joyous moments spent together laughing, it was simply unparalleled. On our way up, we found that hidden path which we chose to ignore, the path with the rugged terrain, which was indeed a challenging path, yet the one which would connect the two hills on a much shorter route. The Shiva temple had a slew of 500 steps, each steeper than the previous. The goal was to not sit down, but rather embrace the climb and keep moving forward, or else we would sit down forever. At the Shiva Temple, it was once again cold, the floor was chill, the water was ice cold. You could tell the priests here that you would want to have dinner and pay them a small fee, you could come back later for the same, just to have a taste of the humble offering at the temple. 
Next Stop is- 'Dattapeeta/Baba Budangiri'. This is disputed tourist spot, but when we headed things were peaceful. It can be considered as one of the most secular places in India, where people of two faiths- Hindu and Islam meet together and revere the objects of worship of each other's religion. It is also one of fame among students in Karnataka Schools, as there is a chapter dedicated about the same. But there is something more which we can do here, I believe there was an adventure activity in the vicinity, which we weren't completely cognizant of, or rather it wasn't available for tourists at that particular time due to a certain dispute. 
We then proceeded to the Hebbe Falls/DabDabe Falls/Honammana Falls. A point to be noted is that there are many places in Chikmagalur area which go by multiple names, the taxi drivers would take you for a ride if you're not aware of this fact and throw multiple names and promise to take you to many places. Be aware, as the people are extremely enthusiastic to fleece you, and don't give a damn even if you're a local. I have uploaded the map for your reference incase you decide to visit there. The falls area was a brilliant experience starting with the Off-road driving in the Jeep. It is guaranteed that you wouldn't encounter such amazing drivers anywhere else in India. The kind of rash, aggressive driving amidst the buttload of dust on a rough road steep downhill. The water from the falls was ice cold, and definitely a pleasant experience to witness, as it takes away all that pain and insomnia you were probably facing. 
That was our trip- a day's merriment followed by some good old catching up time at night with some booze. Lodges are friendly in that sense, despite the fact that it was election time when we had gone. It's a great place if you go in a group, have a budget of 3-4k(for peak time) else 2k for non-peak time. Apart from the travelling you also have certain adventure activities, there was dirt biking available at an adventure club. Contact me if you need to know the details of that. 
Dattapeetha is the other name. Most secular place one can see in India.
Extremely chill water, great feeling to stand under the rushing speed of the water. Great offroad driving in Jeep to reach the falls.
Mullayangiri Betta, tallest hill in Karnataka. 6400ft.