Chikmagalur is a beautiful district situated on the western part of Karnataka. It is mostly popular for its coffee plantations and a pleasant climate. Another renowned attraction that Chikmagalur is known for is its Bababudan Giri ranges. Though it was among the underexplored destinations, the hill station thanks to its picturesque landscapes and greenery has earned a lot of attention from tourists across. The literal meaning of Chikmagalur is 'Land of the younger daughter.'
Places to See in Chikmagalur:
One of the most serene and picturesque destinations of the Karnataka state, Chikmagalur should definitely be on your to visit list. Situated at a height of 3400 feet, this hill station will never cease to impress you. Once a melting pot of different cultures, even today Chikmagalur has always welcomed different faiths. There are many places and attractions in Chikmagalur that you must visit. These are some of the best and the most renowned sightseeing spots in this beautiful district that you must not miss on.
Mullayanagiri is one of the best attractions in Chikmagalur. The highest peak in Karnataka, it stands tall at 2000 meters. This place is a favorite among many trekkers since it has some really challenging and scenic trekking trails. For those who do not really prefer adventure activities, they can also consider doing nature walks. At the top of the peak you will also see a beautiful temple that has been built in dedication to Shiva. Many devotees out of sheer dedication and faith trek their way up to this temple. It is located approximately 12 km from Chikmagalur and trust when we say it is going to be one the best experience when you visit this beautiful hill station. The stunning hills with cool breeze gift you with a pleasant feeling. You will find numerous points here that offer breathtaking views.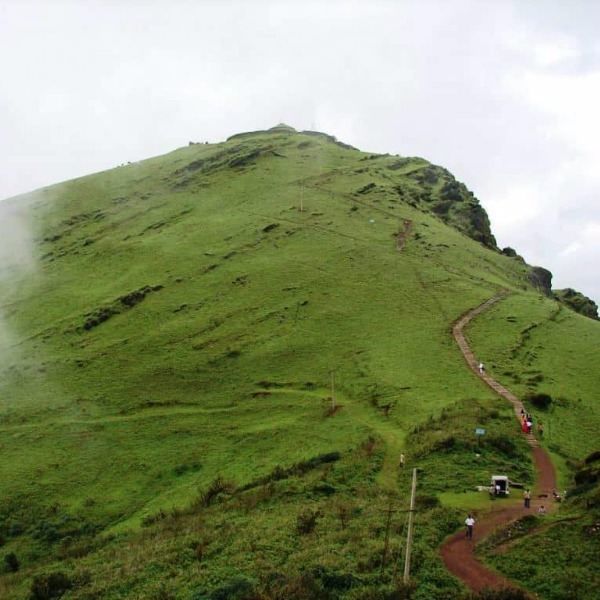 The best time to trek on this mountain is during spring since summers are unbearably hot. During monsoon, this region receives moderate to heavy rainfall and hence trekking during this season is also not advisable for the risk factor increases. The heavy downpour is risky and you obviously do not want to trek risking your own safety. During spring, the climate is favorable and the whole trekking experience turns out to be one of the best.
The Baba Budangiri mountain range is another great attraction in this quaint district. Away from all the city madness and chaos, you must visit the Baba Budangiri range that is also known as the Chandra Drona Parvatha for some much needed relaxation and peace. This magnificent mountain is known for the shrine that was built for Sufi saint Hazrat Dada Hayat Khalandar. The interesting part about this shrine is that it is meant for both Hindus and Muslims. One of the most prominent attractions, you will also find three different caves here where three siddhas were buried. Every year they host a festival in these caves. So whenever you plan to explore the Baba Budangiri range you must definitely explore these stunning caves. More than the history, these ranges and caves are scenic and intriguing. It is no wonder why people in large numbers frequent this place.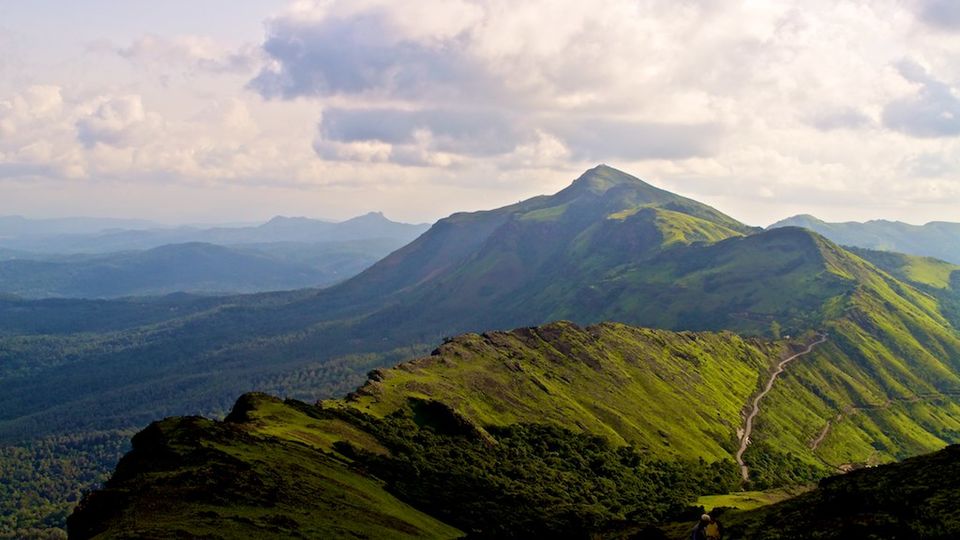 Apart from these attractions Chikmagalur is also known to have many waterfalls. From all the scenic waterfalls, there are some that we listed down for you to know and explore. One such waterfall is the Kalhatti falls where even if you go alone you would still have fun since nature will keep you company. The water cascading from a height of 400 feet above is a sight to behold. What make this waterfall really scenic are also the surroundings. The Drona Hill makes covers most part of the surrounding area and you will also find a scenic and small Temple nearby that was built for Shiva. Waterfalls are a sight that most nature lovers will love. Dense foliage and lush greenery, this waterfall must be explored. This waterfall also has ample options and routes for trekking. A walk through the forest is indeed very exciting. Many people have come here in the past to camp in the surrounding area as well. Once you reach the top, you will be treated to breathtaking views of the eater falling down in all its force.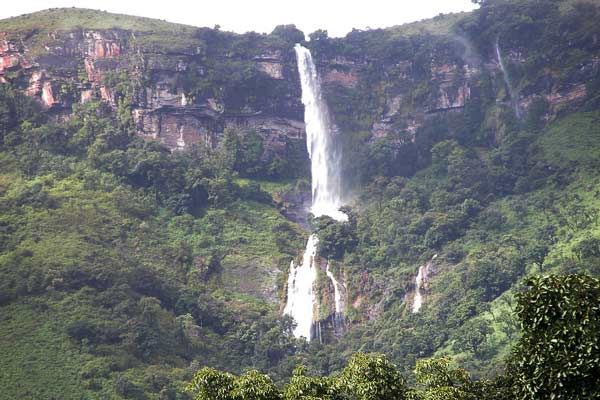 The Bhadra wildlife sanctuary is a Project Tiger reserve that is situated on the northwest of Chikmagalur. It is one of the most popular tourist attractions that are home to diverse flora and fauna. People who visit the sanctuary come here for a day outing. This sanctuary has an estimated 33 tigers, apart from which you will also find leopards, chitals, sambhars and also wild boars among several other animals. If you are planning to visit the Bhadra sanctuary, visit only between 6.30 am and 8.30 am and from 4 pm to 6 pm. This is the only time when the sanctuary is open.
You can book a vehicle for INR 350 and if you want to capture the beautiful sights, you will also have to pay INR 150 for your video camera.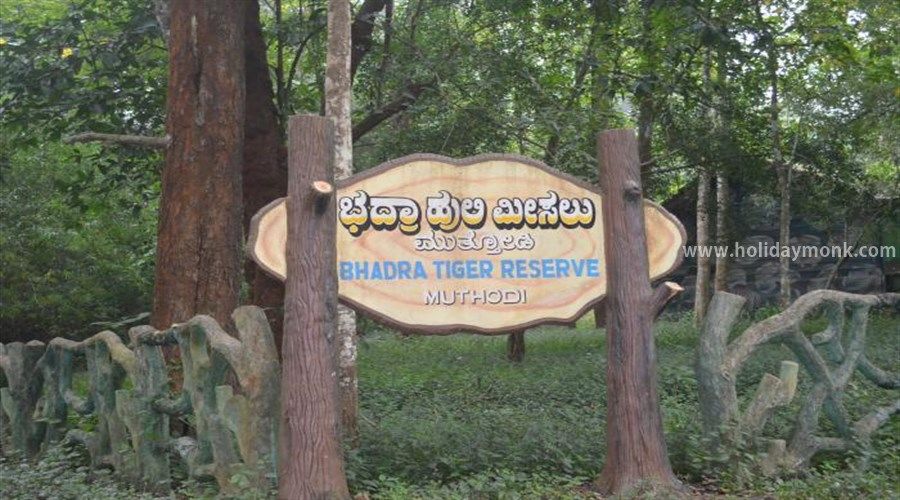 Another great attraction is the Manikyadhara falls that are also another most visited attraction. This waterfall is an ideal place to visit with family and friends. This waterfalls also have thrilling trekking trails. Located in Shola Forest, the views of the water cascading is something that you must visit. And the best part about this waterfall is that you can view the falls at any time of the year. With so much greenery around and untouched surroundings, you are sure to have the best time of your life here. It will definitely leave a lasting impression.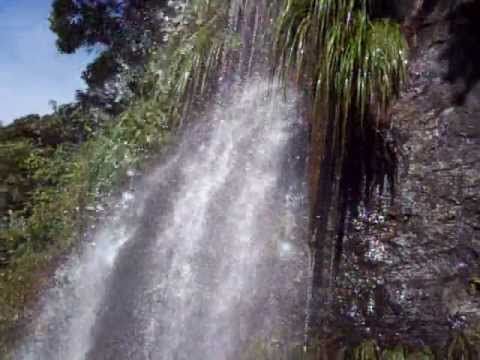 Of the many places in Chikmagalur another great attraction is the Kudremukh national park. Kudremukha is a mountain range and a peak in Chikmagalur. The most attractive part about this national park is the pristine environment and surroundings. Placed at an altitude of 1800 mt above the sea level, the Kudremukh National park got its name because the hill looks like the head of a horse and in Kannada, the horse is called Kudre. The climate of this place is always pleasant and favorable. And hence even during summers, you can explore the park. And because Chikmagalur is already renowned for its rich wildlife; the National Park also has no dearth of wildlife.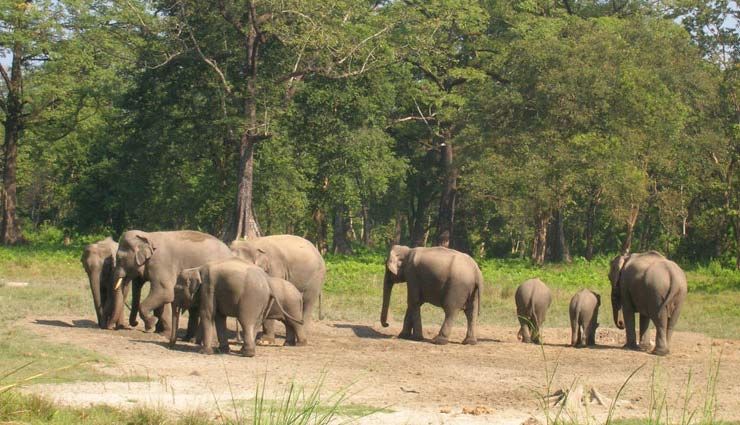 Opening time: December and January is the only two months when this park is open. You will be given two hour per visit to explore the park.
Entry fees: INR 200 for Indian adult, child and also senior citizens. And for foreigners the fee is INR 1000.
After you have visited the Kudremukh national park, another attraction that you must explore is the beautiful Kadambi falls. This waterfall has managed to capture the true aura of this district. If you want to spend some peacefully and serene moments in the company of nature, this is where you should be. The Kadambi falls because of these factors has attracted tourists from all over and we also suggest that you explore this. You will be treated to breathtaking views and also a lasting impression. The Kadambi falls are located in the Kudremukh national park and hence you can explore more than one attraction in one day.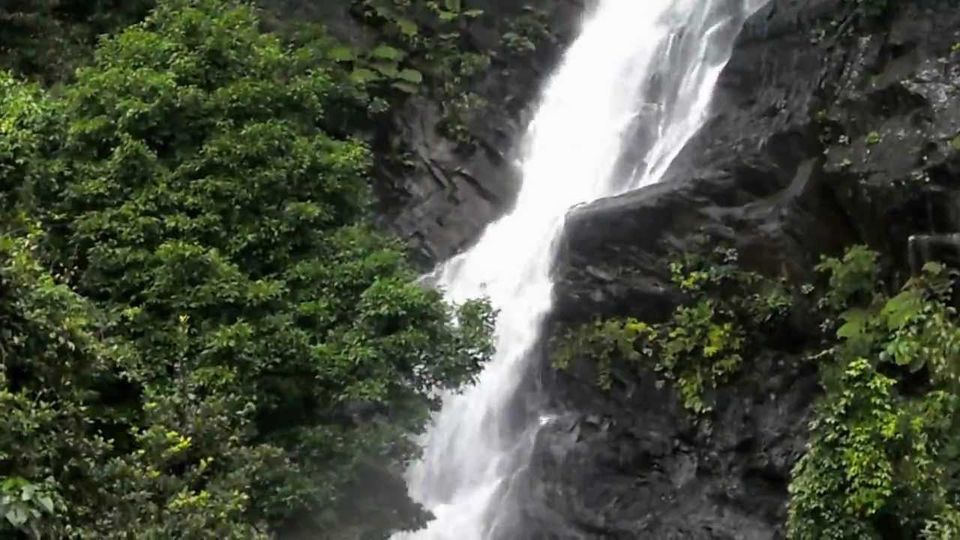 This is another attraction that you must not miss out on visiting when in Chikmagalur. It was built on the Bhadra river and the water from this dam is used for irrigation purposes. It is also used as a source of power by the villages that are located nearby. If you want to get a deeper understanding about the local life and people of this place, you can also explore the adjoining villages. And if you are lucky you might also get to spot wildlife on the banks of this beautiful Bhadra River.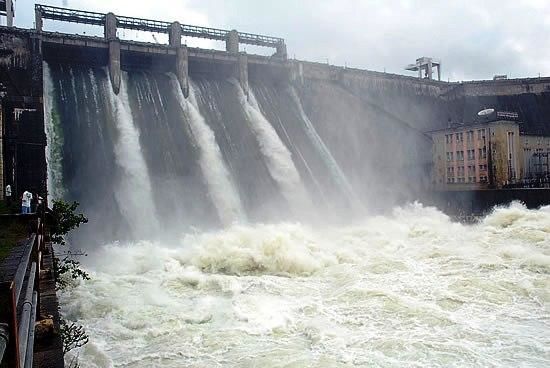 Things to Do in Chikmagalur:
Trekking in Chikmagalur is one of the most preferred activities by tourists. If you are an adventure lover, you are sure to love the many trekking trails that Chikmagalur has. Of all the trails, the Kemmanagundi trail is said to be one of the most popular one. With breathtaking views of nature, you must trek when in Chikmagalur. Apart from trekking, you can also go shopping in Chikmagalur. Though you cannot buy handicrafts or souvenirs, you can definitely buy coffee beans. Since Chikmagalur is famous for coffee plantations, you can buy authentic coffee beans from here.
Best time to visit Chikmagalur: Visit Chikmagalur when the climate is really pleasant and soothing. The best time is from September to May. During these months the climate is favorable and you can explore the district comfortably.
How to reach: Chikmagalur is easily accessible from Mangalore. Though Chikmagalur does not have an airport, it is very well connected to major cities like Bangalore and Mangalore.
If you opt to travel by air, then the nearest airport is Mangalore and it is situated approximately 160 km away from Chikmagalur. Mangalore airport is connected to most major city of the country. You can call for a cab or even a prepaid taxi from the airport.
If you want to take a train to Chikmagalur, you can get down at Gudur railway station which is the nearest at 40 km. Any train from Mumbai, Kolhapur, Hubli and Goa halt at this railway station.
And by road, there are number of ordinary & luxury buses from all major cities of Karnataka.