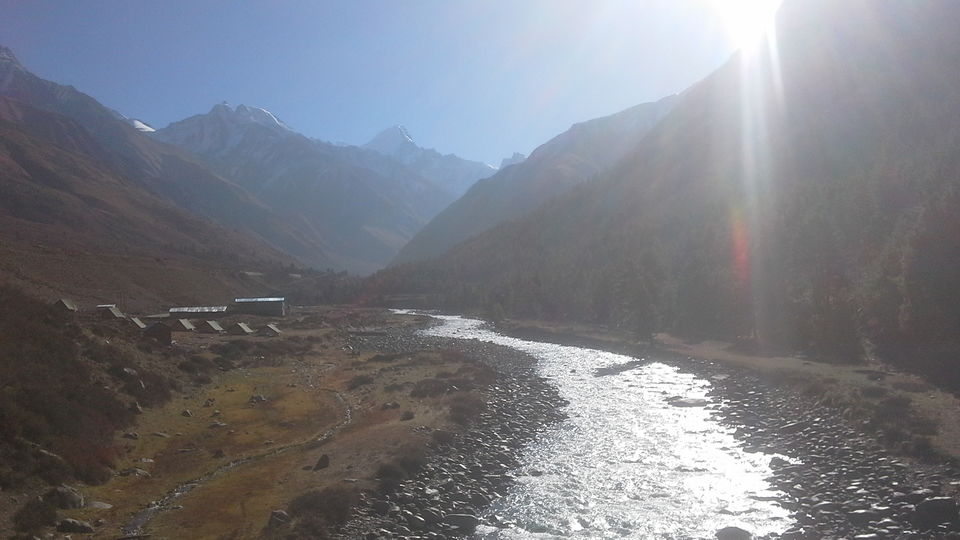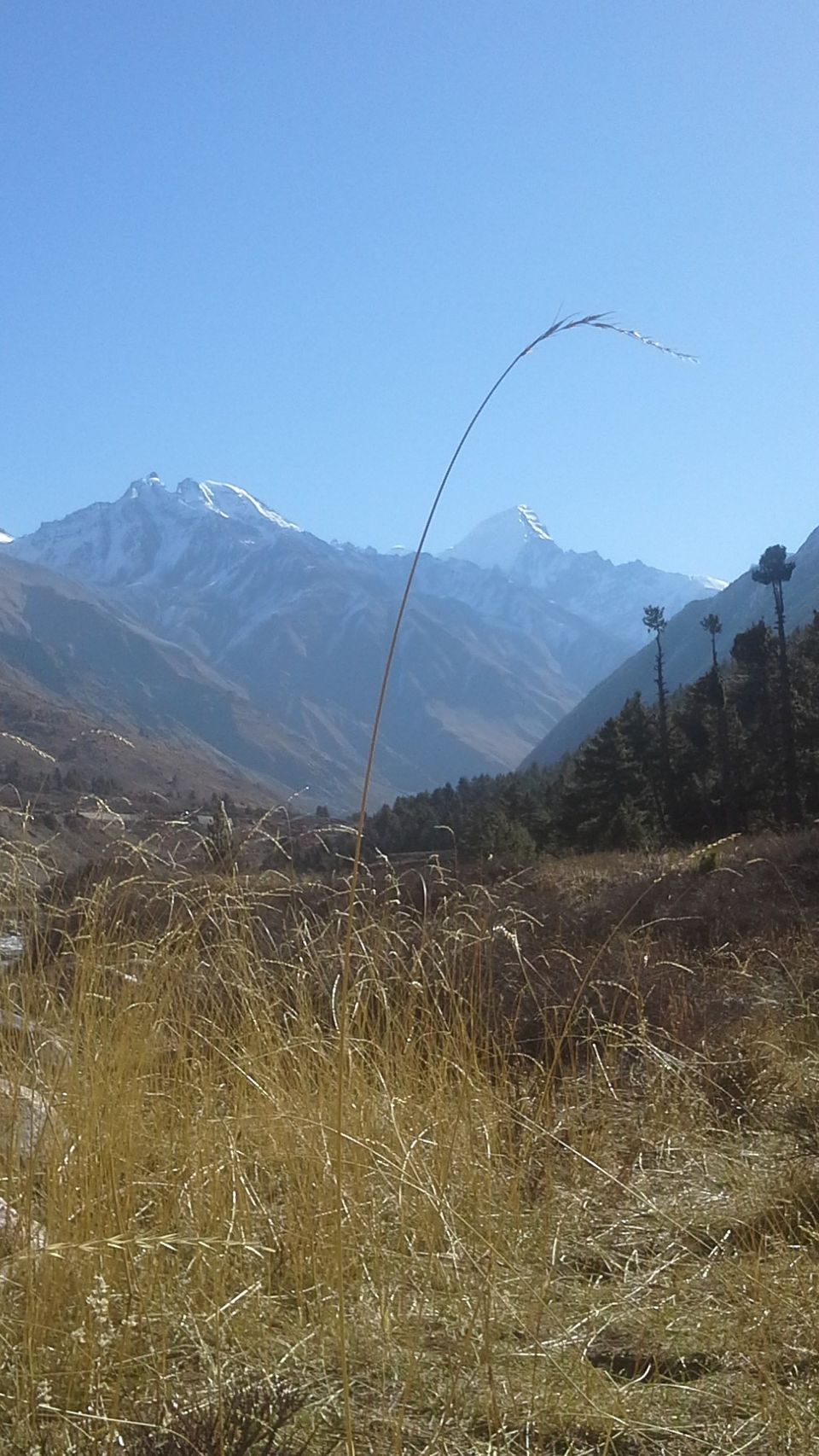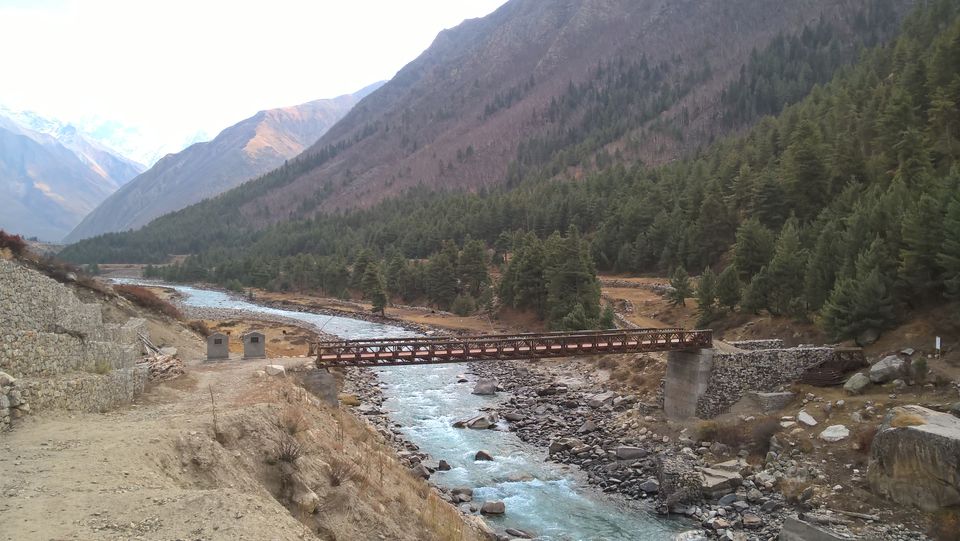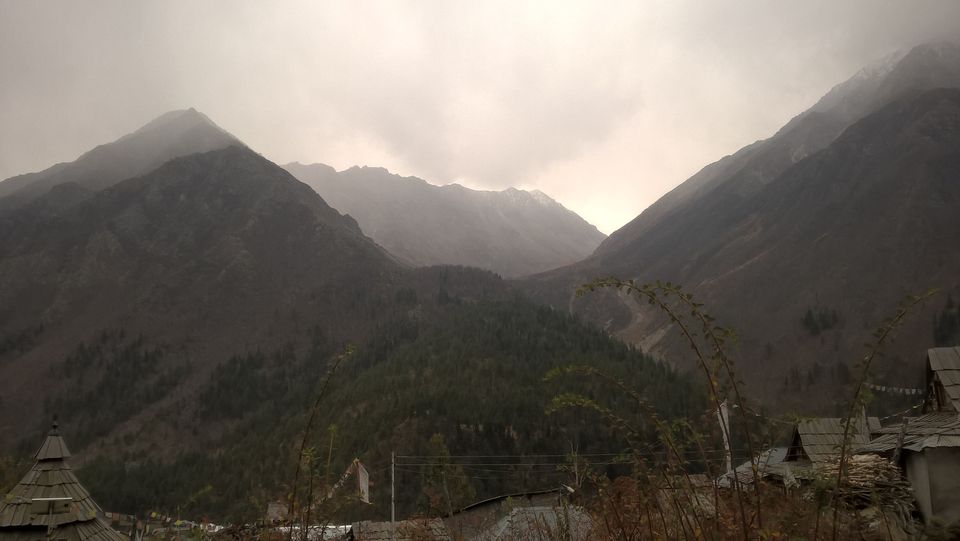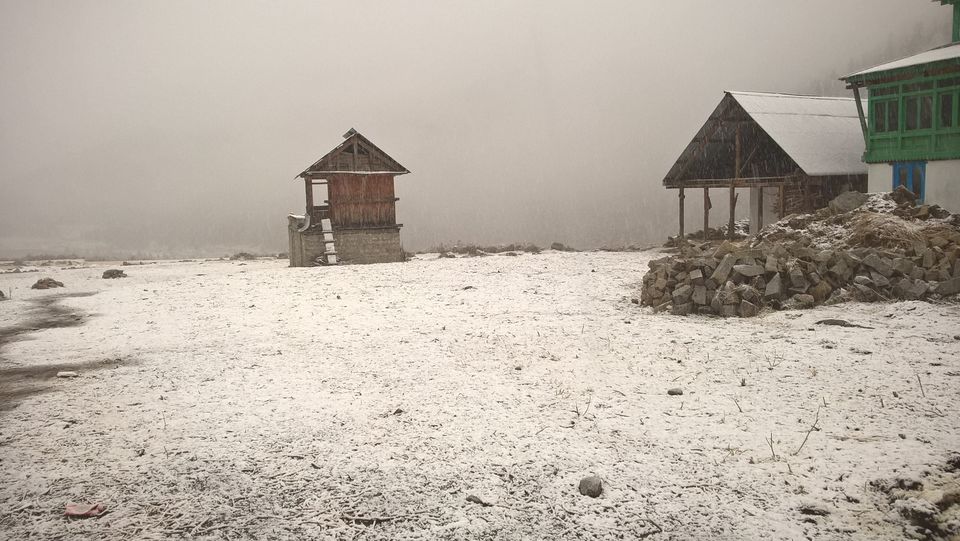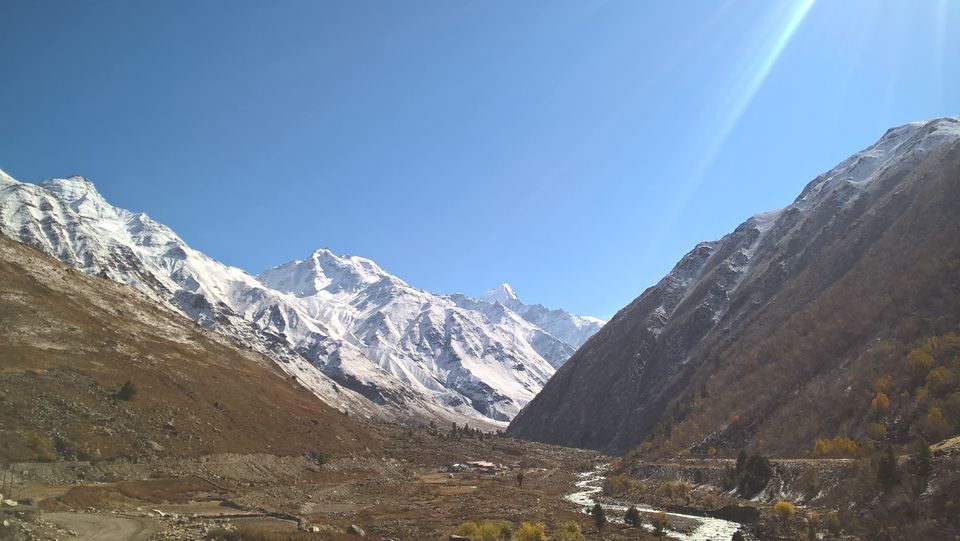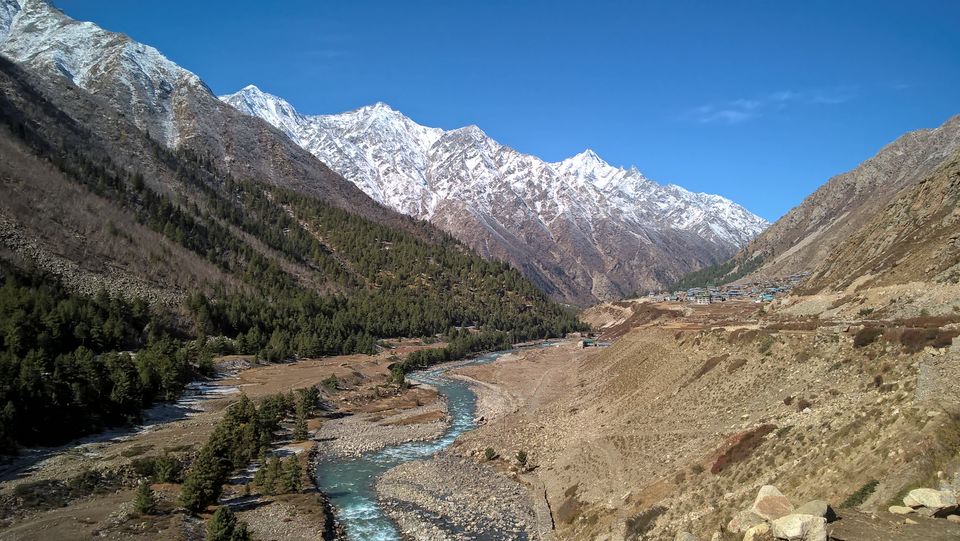 All of us had that drawing class in our school days, in which we drew and painted our imaginations and dreams.
In our sketch book we all would have made a scenery. That scenery had snow capped mountains, a serpentine river which had sparkling, crystal clear blue water, pine trees, green farms, cattle grazing on grasslands, small huts with smoke coming out of there chimneys, birds soaring high on sky,a bridge on river and we would fill that canvas with all our imaginations of childhood. Now if you are trying to find that drawing which you made several years ago....you wont find it in your sketch book as that imagination of a child has converted into reality in a far away corner of the country known as Chitkul...landscape as beautiful as you have imagined.
PS: Don't go to Chitkul for just a day trip of 4-5 hours, you never know what you may miss in that magical land. I reached around 10 a.m and found few couples, who left around 12 noon, it was clear weather then and who knew that few hours later I will witness first snow fall of the year. It was magical to see gold of autumn being covered with silver of first snow. Spend a couple of days, yes there are not usual tourist places to spend time, but there is grandeur of nature. Walk along the banks of Baspa, each entirely different from other. On one side of the river you have desert mountains with little or no green and the other bank has got abundant of pine trees, you will find a stream on that trail and a small bridge is build on that, just sit on that bridge and read a book. One thing is for certain that you will not wear your headphones at any time while you are in Chitkul, its the symphony of wind and river which will enchant you. Sleep on rocks beside Baspa, feeling thirsty, quench it from the river.