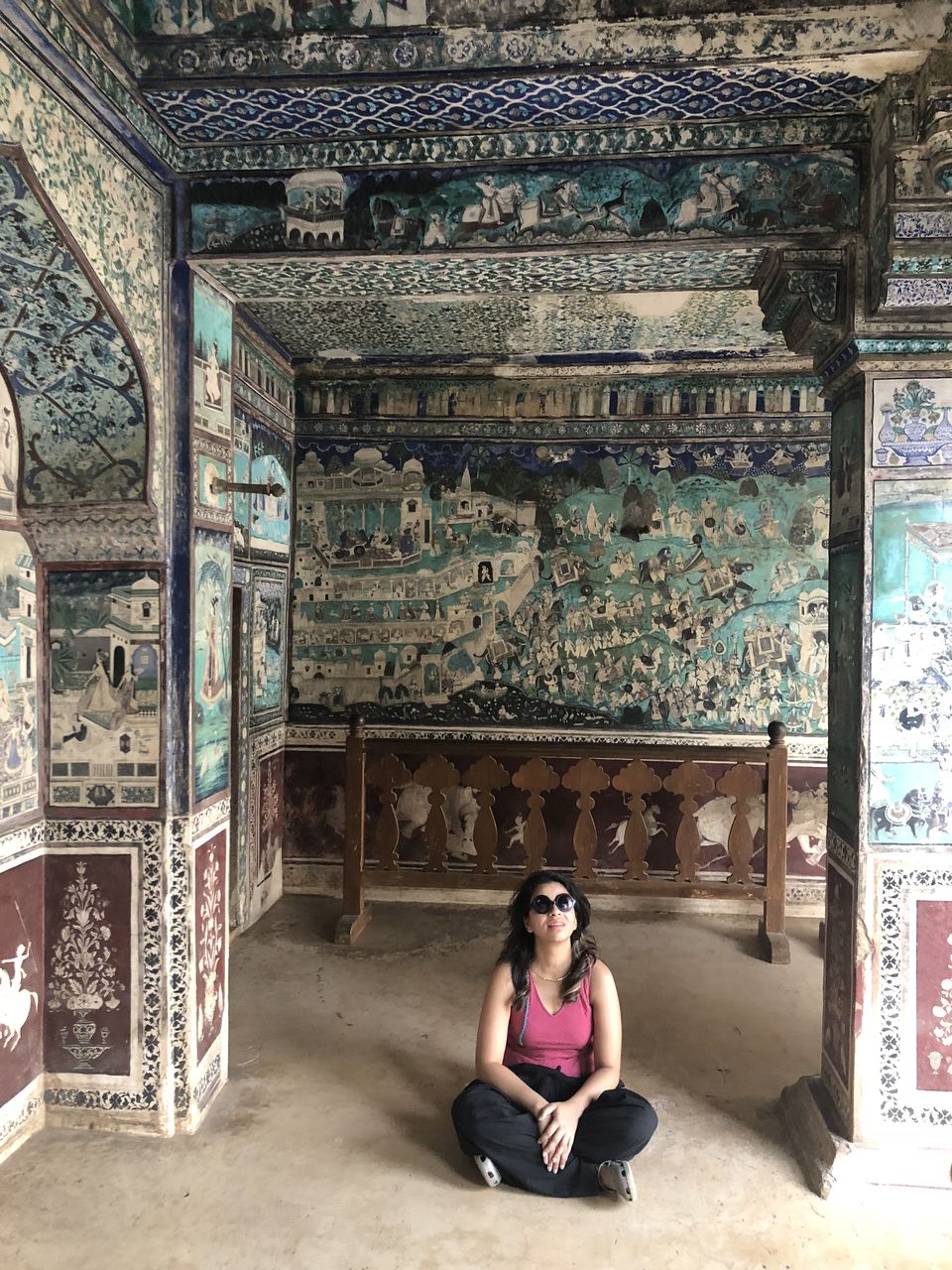 Bundi is a little town near Kota, Rajasthan famous for its embellished architecture and structure.
History enthusiasts, travellers and artists have been taking inspiration from Bundi for a very long time.
It is popularly believed that Rudyard Kipling penned part of his famous novel 'Kim' in Bundi. In fact, so impressed was he by the place that he wrote,
"The Palace of Bundi, even in broad daylight, is such a palace as men build for themselves in uneasy dreams – the work of goblins rather than of men."
Garh Palace was constructed during the reign of Rao Raja Ratan Singh (1607–31) and added to by his successors. It is a delightful sandstone structure speaking volumes about the grandeur of the kingdom and architecture.
Mesmerising, bright and dreamy are the words I would like to use to describe the artistic 'Chitrashala' meaning picture gallery also known as Ummed Mahal taken care by Archaeological Survey of India.

Chitrashala, the picture gallery was built by Rao Ummed Singh (AD 1749 - 1773) located in Garh Palace which has its access through the Hathi Pol or Elephant Gate, Taragarh Fort.
The walls of Chitrashala are illuminated with historical paintings depicting the love stories, musical melodies, princesses' hunting scenes with elephants and tigers, court processions.
Female dresses, pigeons as messengers are a few figures in my mind. Also, the most important frescoes are lifting of the mount Govardhan, Cheer- Harana, Rama's marriage procession.
Hathi Pol, Garh Palace Entrance, Bundi
The Hathi Pol is a magnificent, magnanimous gate serving an entrance to the Garh Palace.
The steep cobbled path ends at Hathi Pol and an instant glint in the eyes and a sweet smile would definitely brighten your face at the sight of the tall gate embellished with huge elephants on either side blowing bugles.