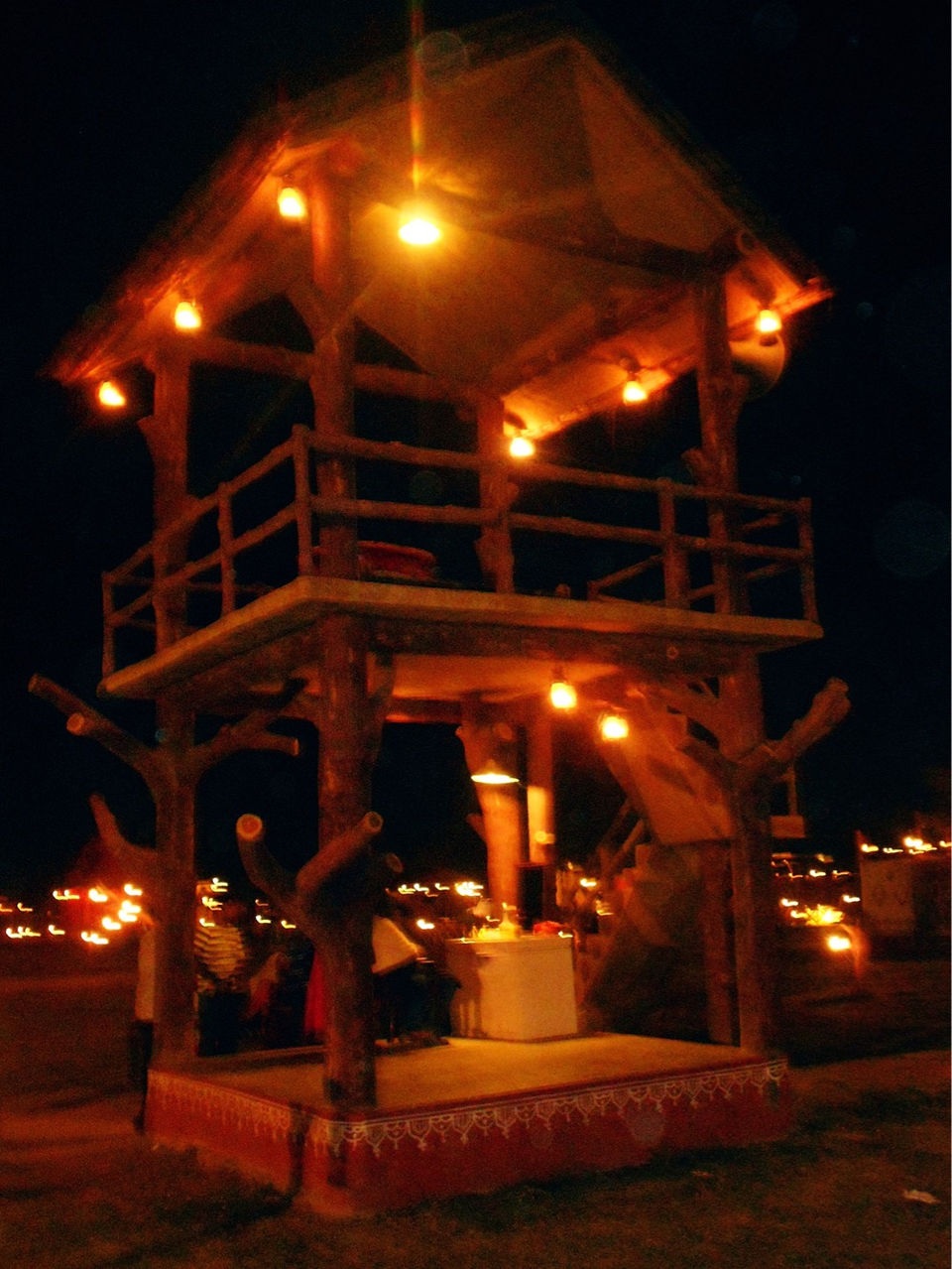 Choki Dhani is a Rajasthan themed heritage village, located in Chennai (NH-4, Near Queensland Theme Park, Kevlur Road, Tandalam, Sriperambudur). One can get to see the setup of an entire Rajasthani village and their art, culture, and heritage here. For south Indians, who have not been to Rajasthan, it is a unique opportunity to feel the vibes of Rajasthan in the city of Chennai.
The entrance charges start at INR 700 per person, which includes unlimited Rajasthani meals. It is advisable to book the slots for the meals, to avoid last minute rush. As it was a treat from one of my friends, our tickets were already booked by him.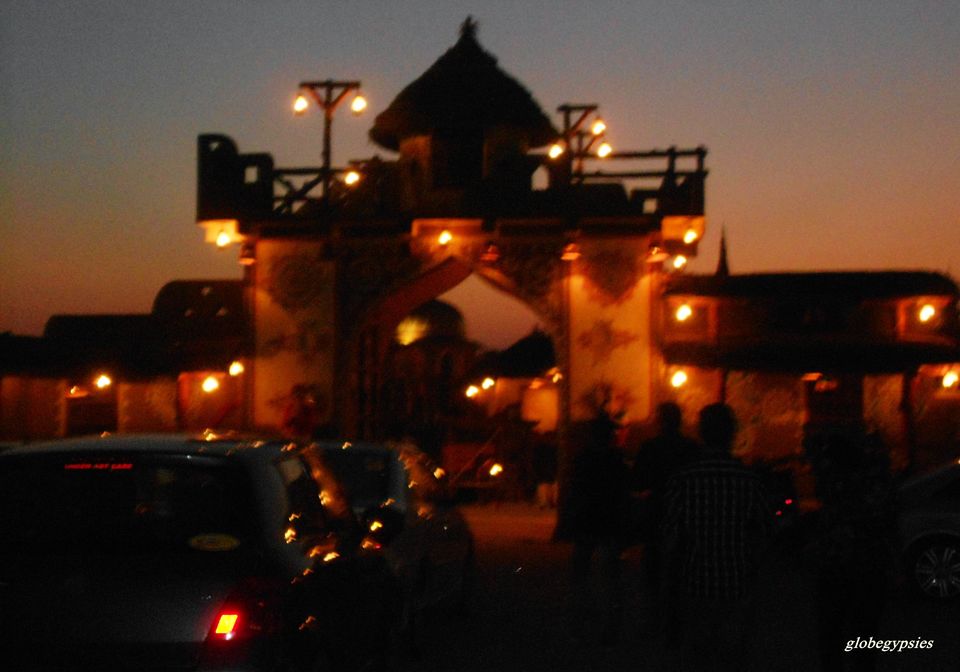 We reached Choki Dhani at around 6:30 PM from Sholinganallur by taxi. We were given welcome drinks and some snacks. Once we had our heart's content ( we had 3 drinks each, as the weather was very hot), we set out to explore the place. It was very beautifully structured, with beautiful fort like walls, a small lake and a hall in between the lake, just like how I had seen in pictures of Rajasthan.
There were 5 coupons that came with the ticket. We could use it for any of the activities. We went for an elephant ride and a bullock cart ride. There was also a hanuman mandir (temple) and a Bhool bhulayya (a Maze of mirrors). After visiting these places, we then headed to have our dinner. The dinner area was laid out very nicely. There were charpais (cots) at the waiting lounge.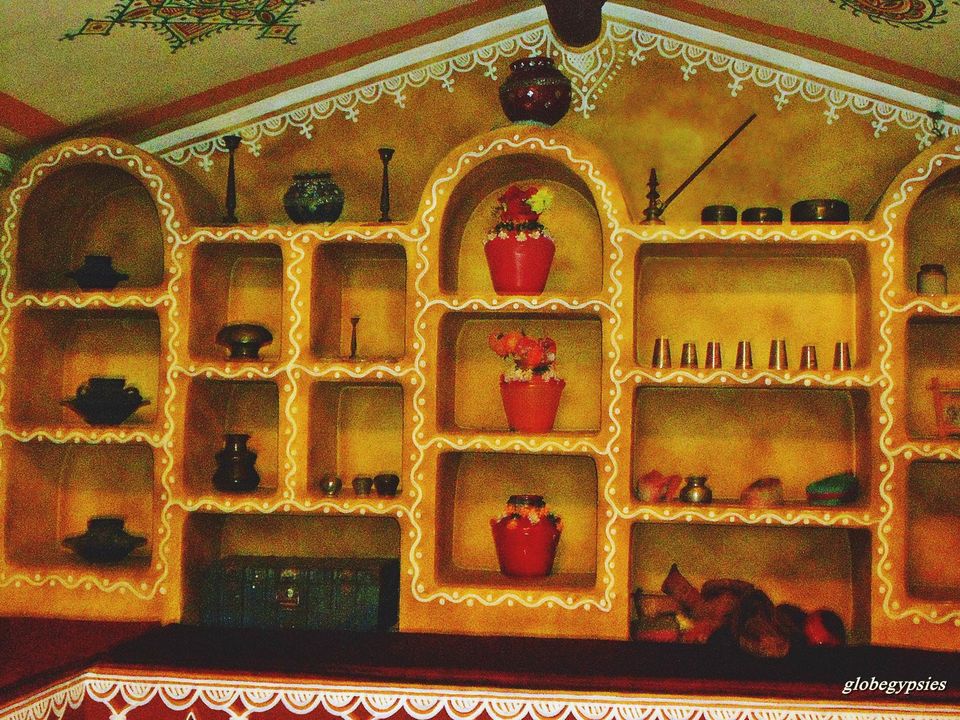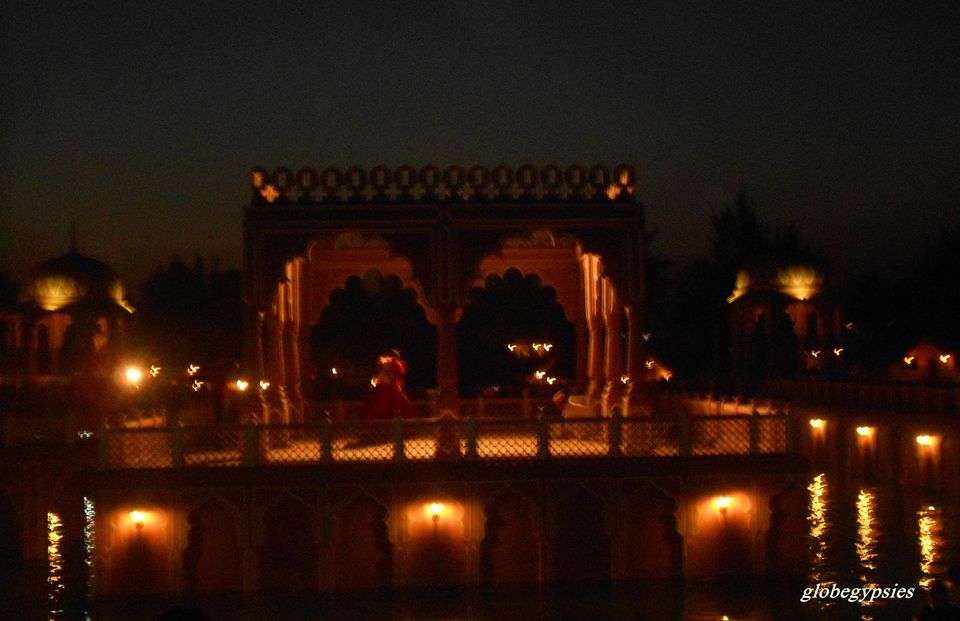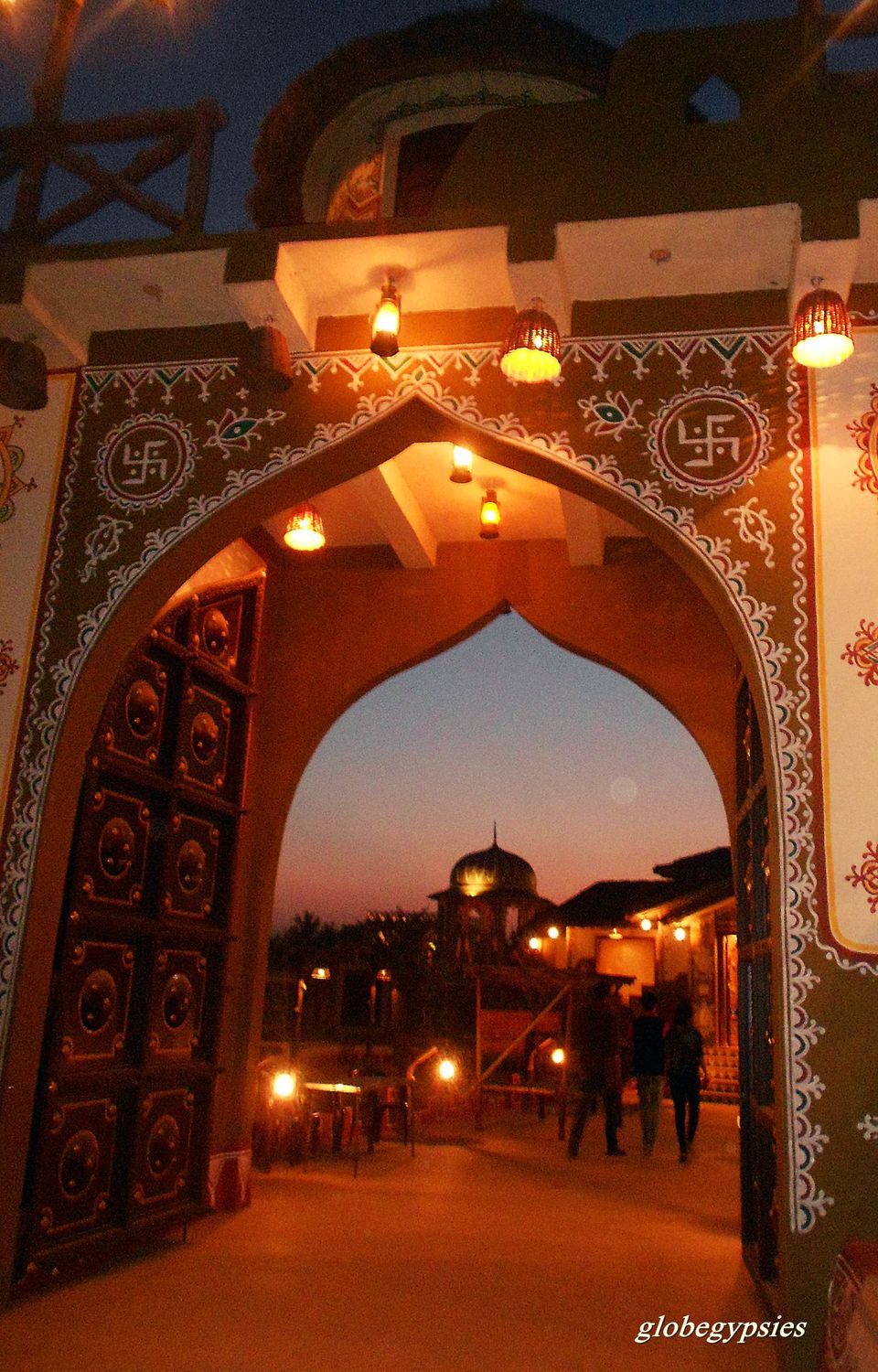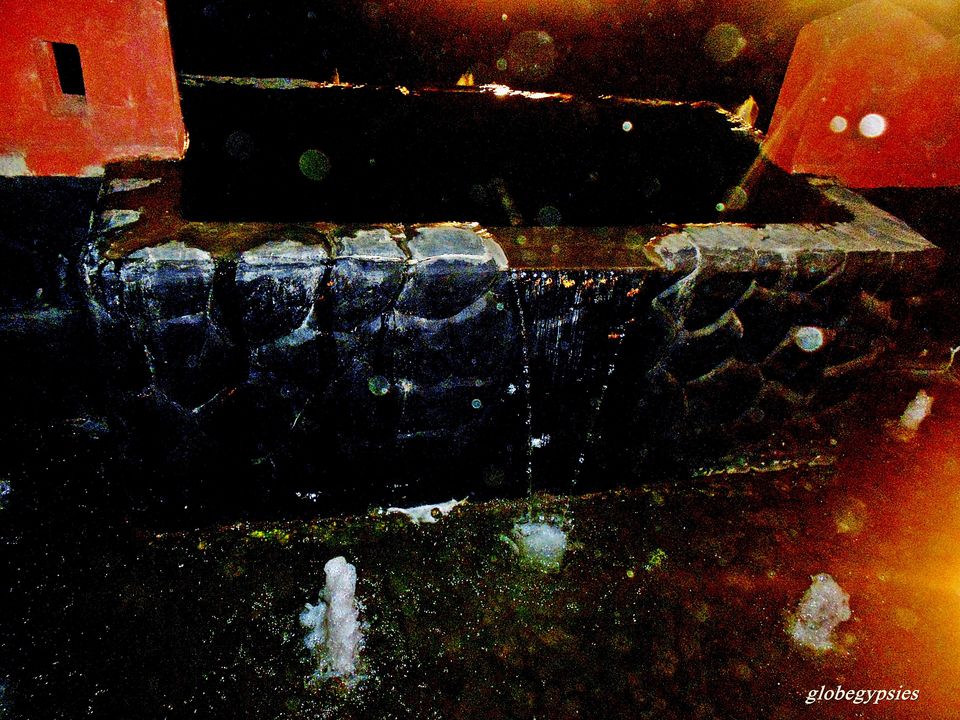 The meal was authentic Rajasthani Vegetarian food with dal bati, Ker sangria and much more ( I was having some of the items for the first time). It was totally yummy and drool worthy. The servers were polite and kept refilling our Thalis.  The food was great, very different from the south Indian food. After the sumptuous dinner, we decided to relax for some time and take some snaps.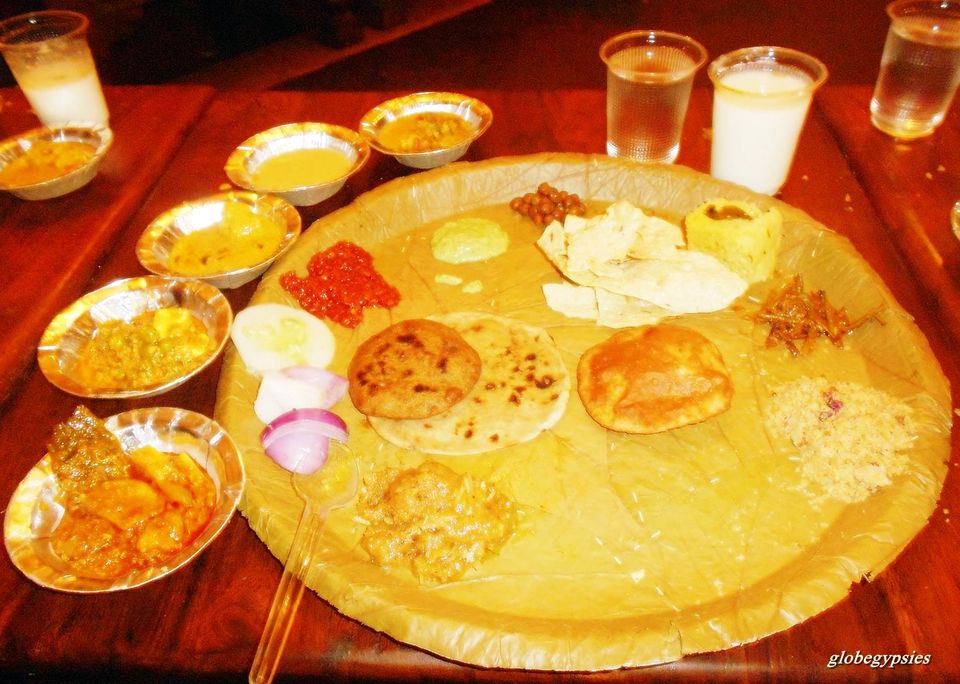 Later we watched the puppet show and the artisans playing the Rajasthani music and then got a head massage.( it is one of the must haves here). There were few shops displaying the Rajasthani artifacts.But we found them too expensive to purchase. We called it a day at around 9:30 PM and left off by the taxi.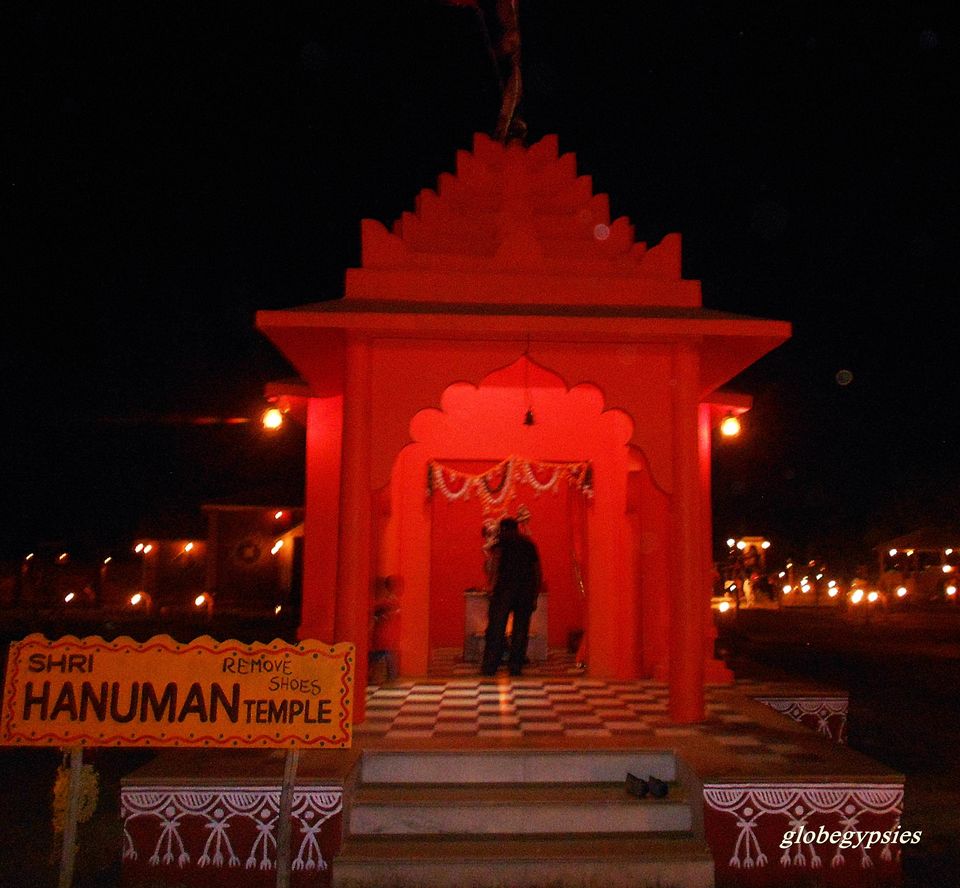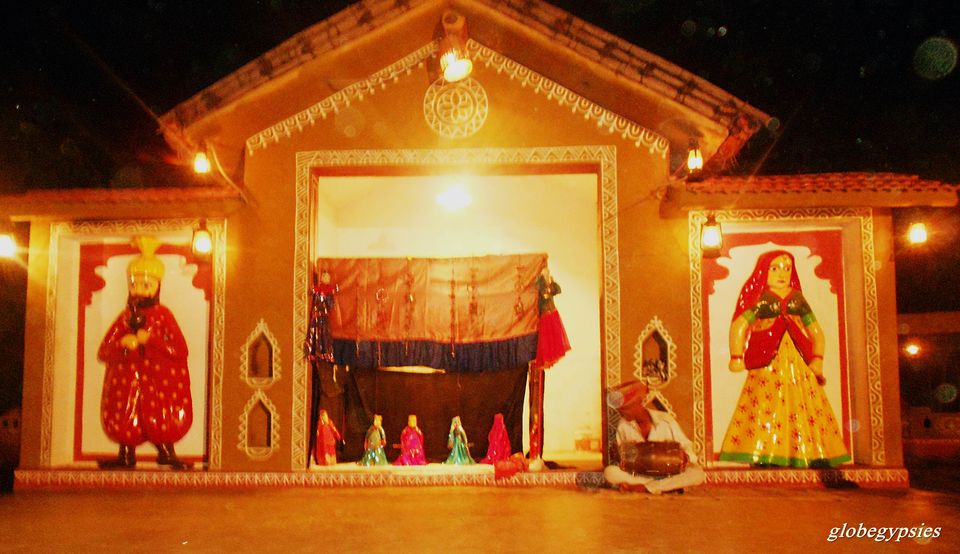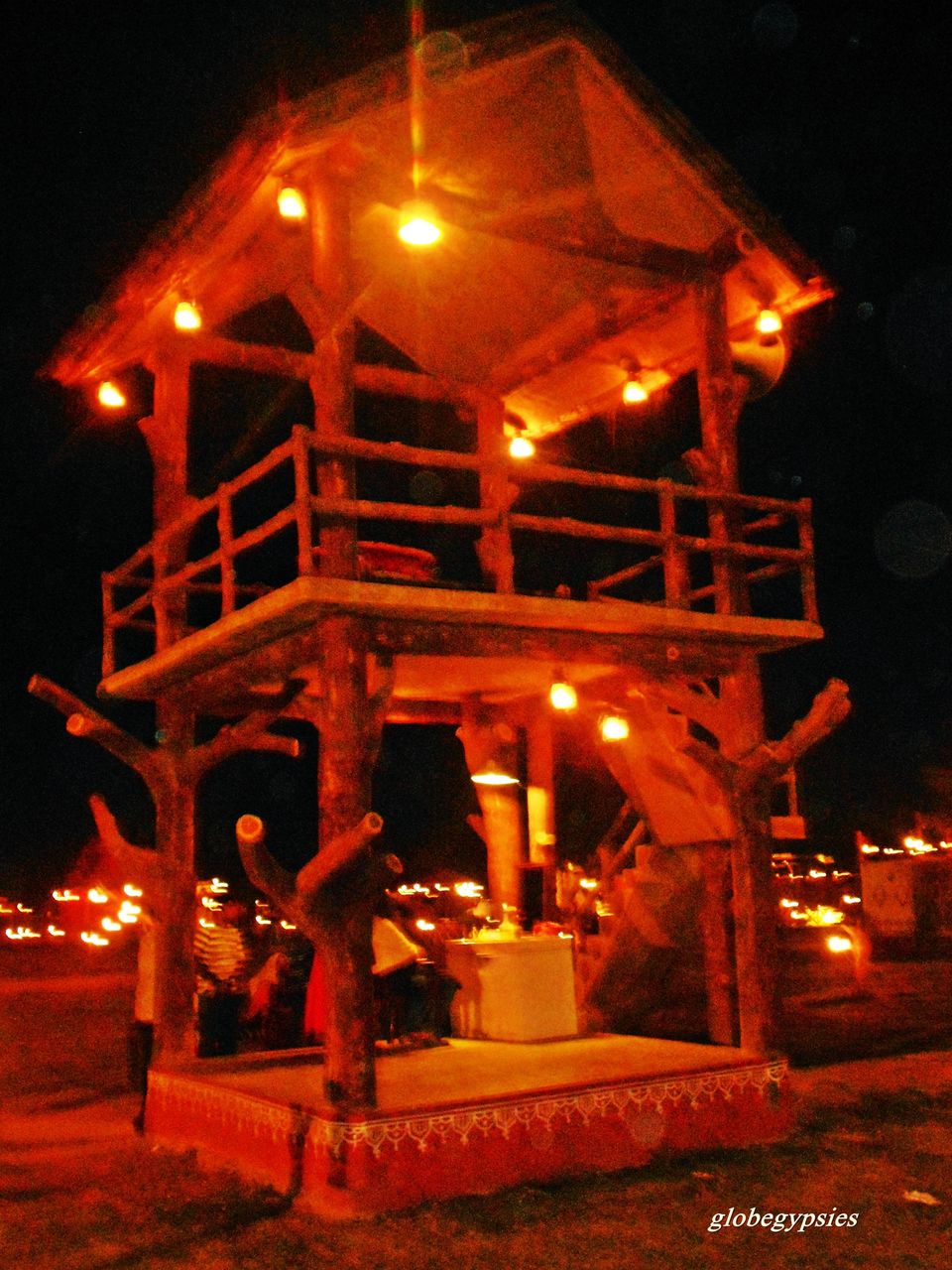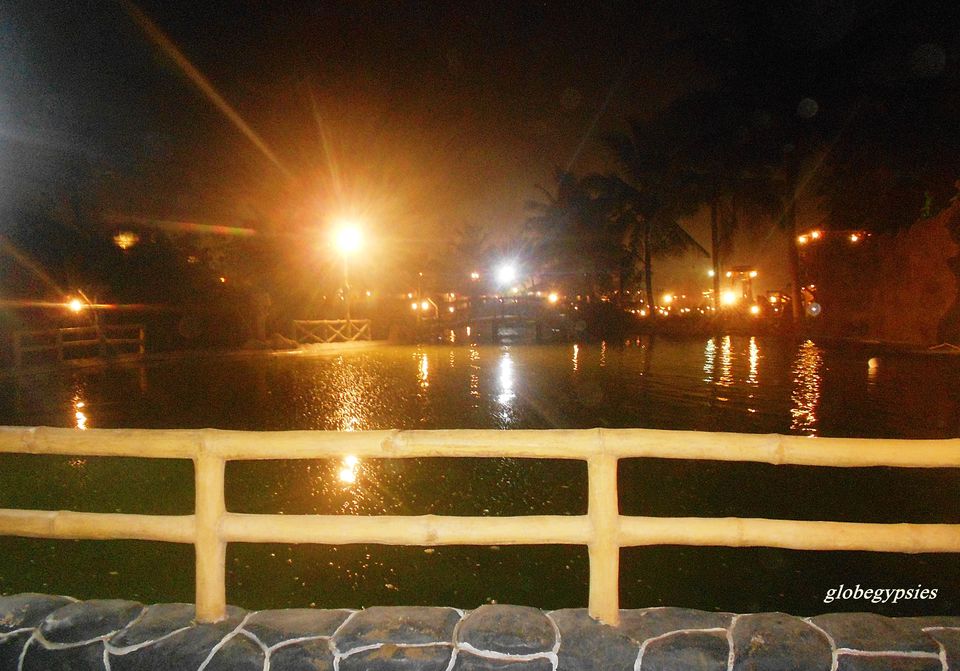 It was one of the unique experience for us all and we had a great time