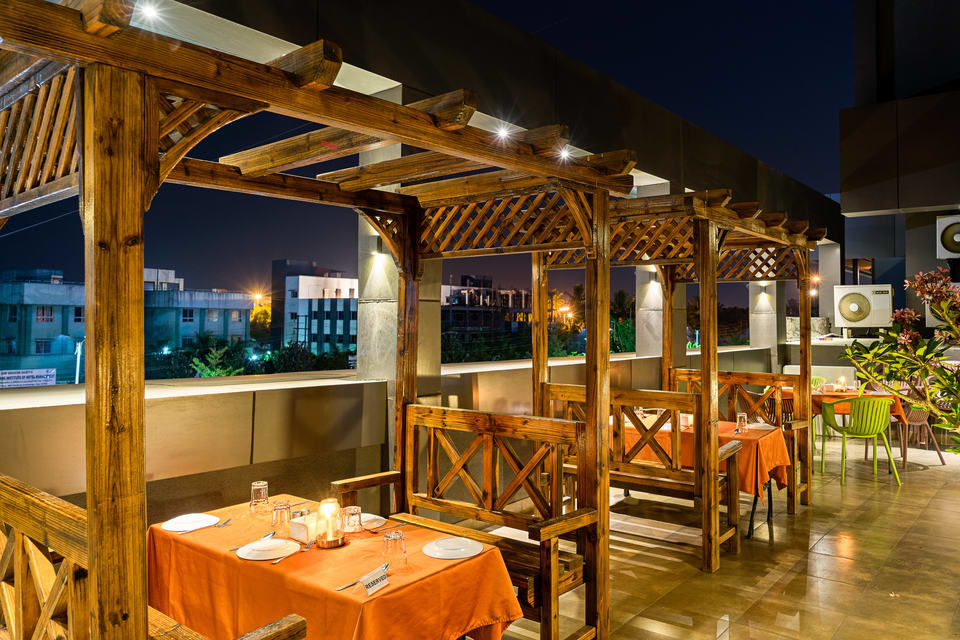 Are you making plans to visit Jaipur but finding it difficult to choose a perfect accommodation? Simply erase your tensions and opt a hotel in Mansarovar, Jaipur. This developed area is connected well with the rest of the city. Booking hotels in Mansarovar, Jaipur is an easy job when you browse redbus and confirm your ideal stay. Once you decide on your accommodation in advance, then you can plan the itinerary for Jaipur. After all, Jaipur has a plethora of hotels spread in various parts of the city, yet Mansarovar is a suitable location of stay just because of its smooth transportation facility along with other amenities too. Moreover, there are many schools, hospitals, colleges and shopping malls in Mansarovar, it enables any visitor to access all these without any difficulty. Here are hotels lined up in this area suiting all types of budgets. You just need to look for your ideal hotel, see hotel images, read guest reviews and get amazing discounts in booking your online hotel.
If you opt for Mansarovar as your stay venue, you can access bus stand, railway station and all other places of interest. The list of hotels in Mansarovar, Jaipur includes from being luxury to budget –friendly accommodations. Apart from providing all decent amenities and good quality of services, it also offers a convenient location for the guests. Here is a list of hotels in Mansarovar, Jaipur that comes with clean bed and bath. You can book them online and carry your booking confirmation copy along with you.
1. Treebo Grand: Located on the western side of Jaipur in Mansarovar, this hotel offers luxury and comfort. This hotel is at a close distance from the airport and railway station. They comprise of various types of rooms that come in different styles such as suites and large banquet halls.
2. Jagrati Lords Inn: This is a luxury stay choice without spoiling your budget. They meet all the requirements of business and leisure travellers seeking comfort and easy accessibility to all places.
3. Sunday Inn: It is recognized as one of the well-equipped budget hotels in Mansarovar, Jaipur. Just close to places like New Atish Market Metro station, Mansarovar metro station, Durgapura Railway Station, Gandhi Nagar Railway Station and Jaipur international Airport. Hotel property offers budget accommodation to leisure travellers visiting Jaipur.
4. Sapphire Inn: They provide clean bed and bath facility. All rooms are reasonably priced and they offer good food too. The hotel offers a good location and guests can easily access all places of interests.
5. Hotel Prince: This is a budget stay in Mansarovar. The hotel is located in a convenient place, from where guests can access all modes of public transportation and explore the city. Besides, they provide various types of rooms suiting all types of budgets.