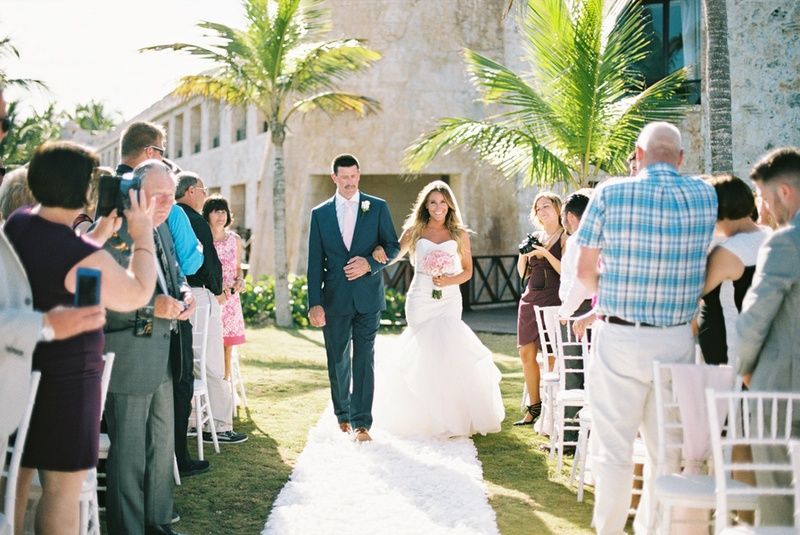 So you`ve chosen the Dominican Republic as the ultimate destination for your wedding and you're all set with the venue. Congratulations! You`ve made the right choice! The Dominican Republic with its colorful scenery, positive vibe and romantic atmosphere is an idyllic location for your big day. You`ve achieved a lot so far! Now is the time for an equally important step – picking a wedding photographer in the Dominican Republic. No pressure- it might feel overwhelming, but breaking down this task into smaller pieces will help calm your nerves and hopefully our tips for choosing a wedding photographer will simplify your search.
PORTFOLIO
This advice may sound too obvious to be mentioned, but the trick here is to pay attention to these specifics:
Light
Shooting on a bright day outdoors is completely different from caching a moment inside a dim place. While scrolling down the portfolio ask yourself this question – how good is the photographer when using light? It would be preferable if you can find pictures from a similar venue like yours. This would allow a more realistic assessment and you will be able to see the quality that you can expect from your photos and decide if you are satisfied with it.
Style
First decide on the photography style that you like. When you know what you want, it is much easier to make a choice.
Photojournalistic style? When a photographer blends into the crowd and captures the moments that will come together at the end to fully reflect your unforgettable event.
Traditional? Classic portraits with you two lovebirds and your nearest and dearest. The gurus of this style can make even these predictable photographs look original and fresh.
Fine art? Every image will be a piece of art, but only if you are ready to trust your photographer`s taste completely. His/her perspective can create some truly unique and arty pictures.
What feelings do you want to evoke while looking at your photos? Light or dramatic, vivid or deep, positive or intimate? Do you both know what you want? Now make sure that your photographer's style matches your vision.
BEYOND THE PORTFOLIO
Not only should the portfolio speak for the photographer, but also the website and social media channels. Do you like how the website looks? Read the reviews, blogs and articles, responses in the comments should give you clues about the quality and aptitude of the professional that you are short listing.
ARE YOU ON THE SAME PAGE?
The number one priority is your comfort and joy on the day that will stay in your memories forever. Think of the photographer as a friend who will enhance your wedding with a supportive smile, an icebreaking joke and who will be able to organize your guests for a group photo, making them feel at ease. That is why an interview where you can meet in person or via Skype is recommended. Even a short conversation will help you assess the vibe of the person who will be one of the unsung heroes of your wedding.
EXPERIENCE
There is a subtle line between years of experience and being innovative. Think about some questions that would help you understand how close your photographer is to the ideal mixture. How many weddings has he/she shot? What was the most challenging situation he/she has experienced in a wedding and how did he/she resolve it? If we are talking about a lot of years of experience, note if he/she is familiar with the latest trends.