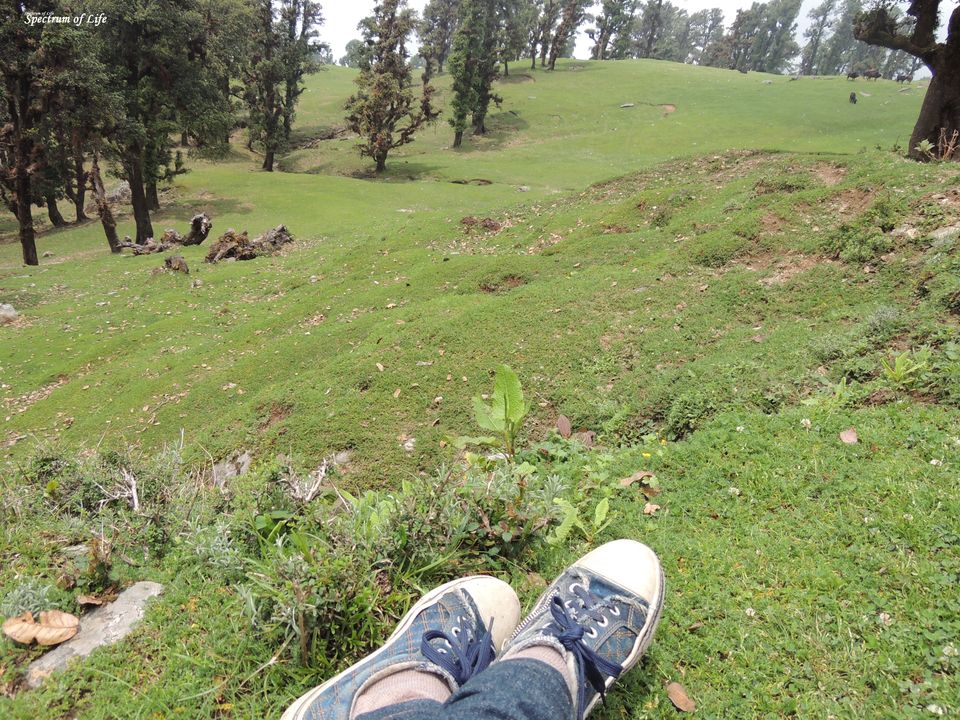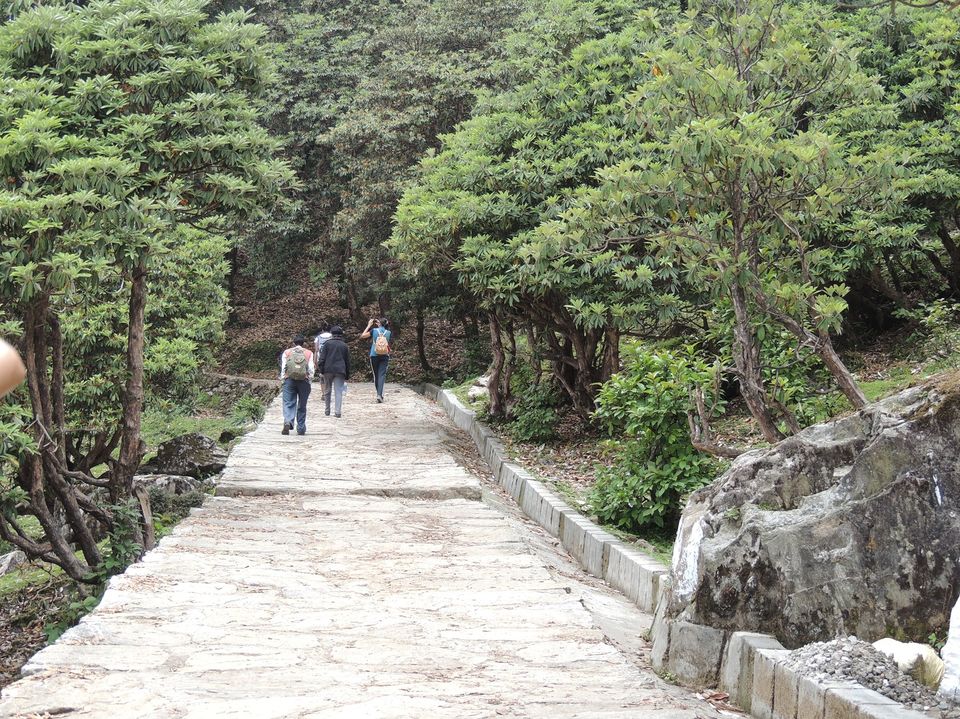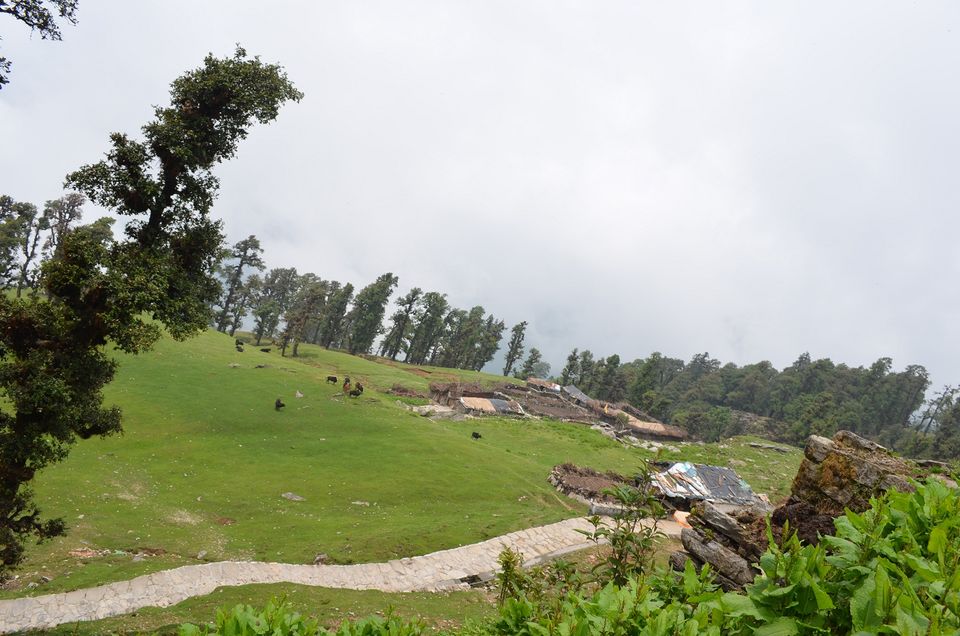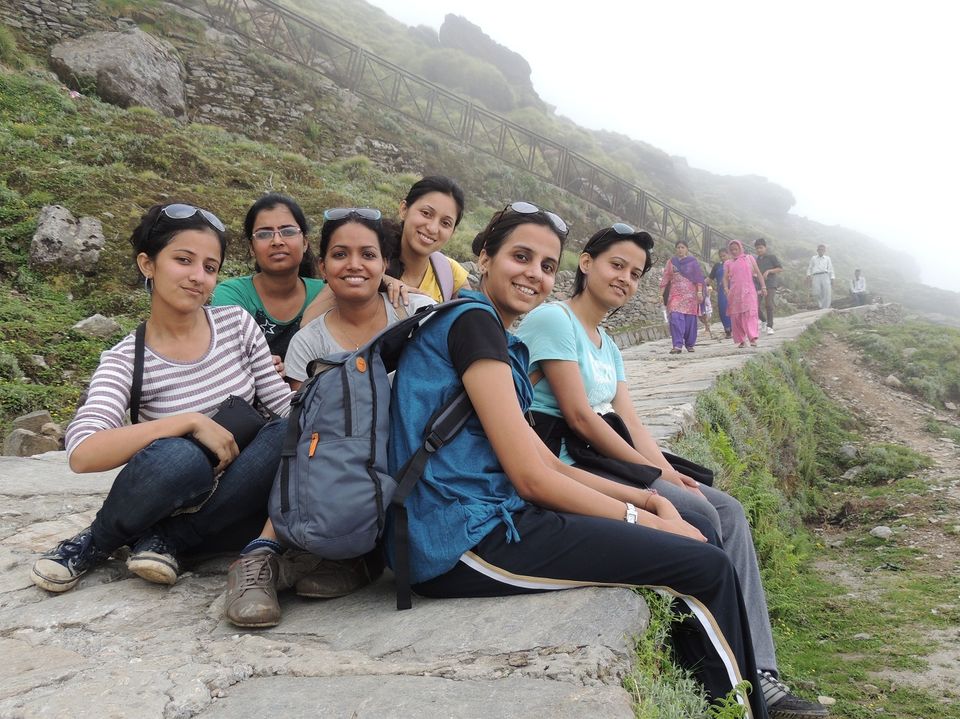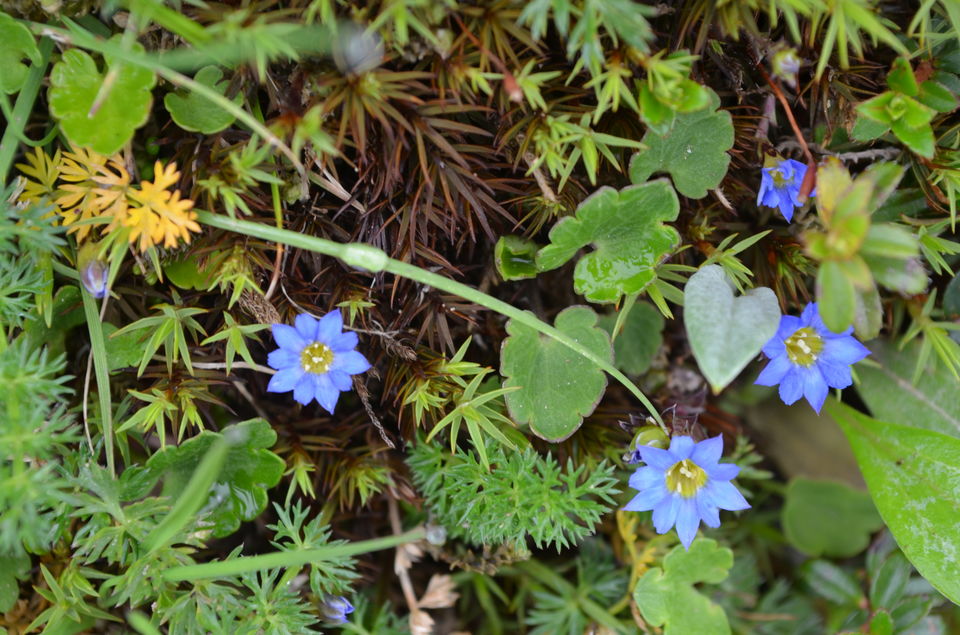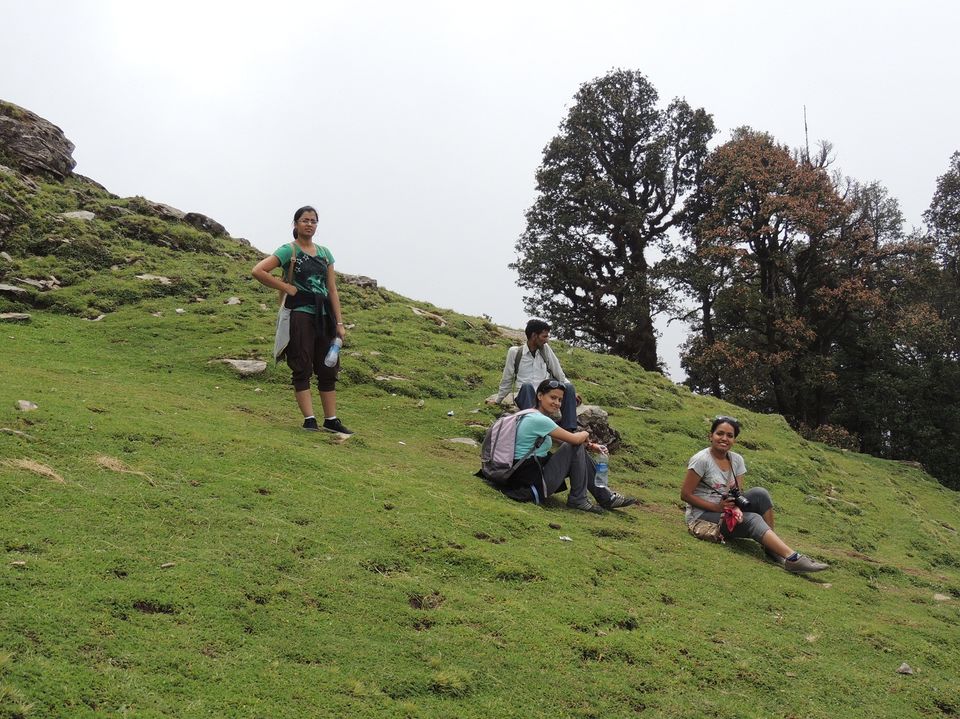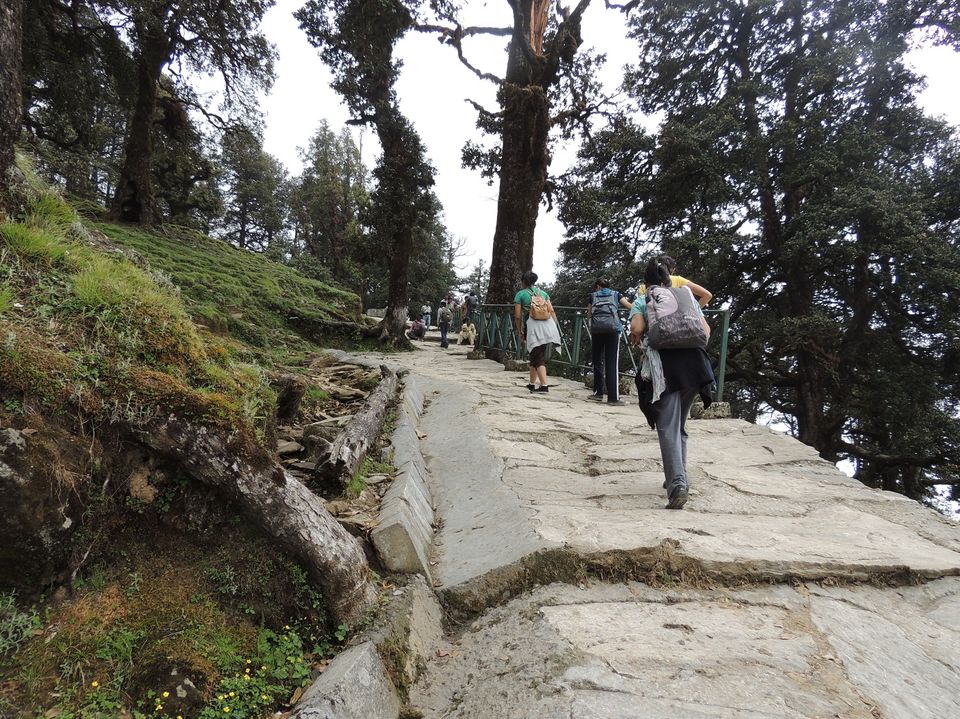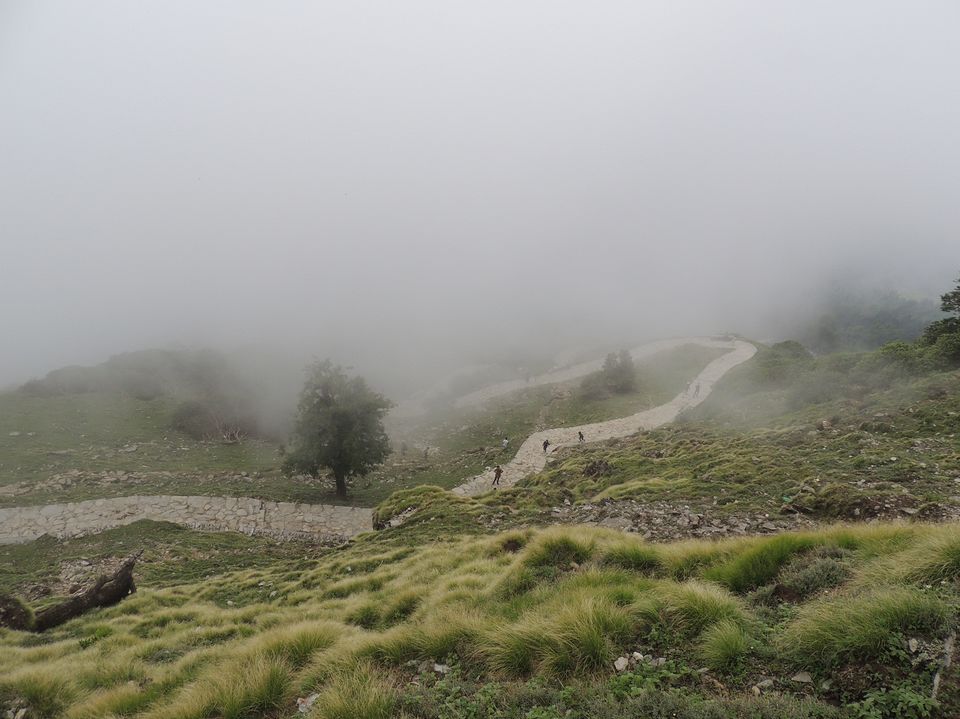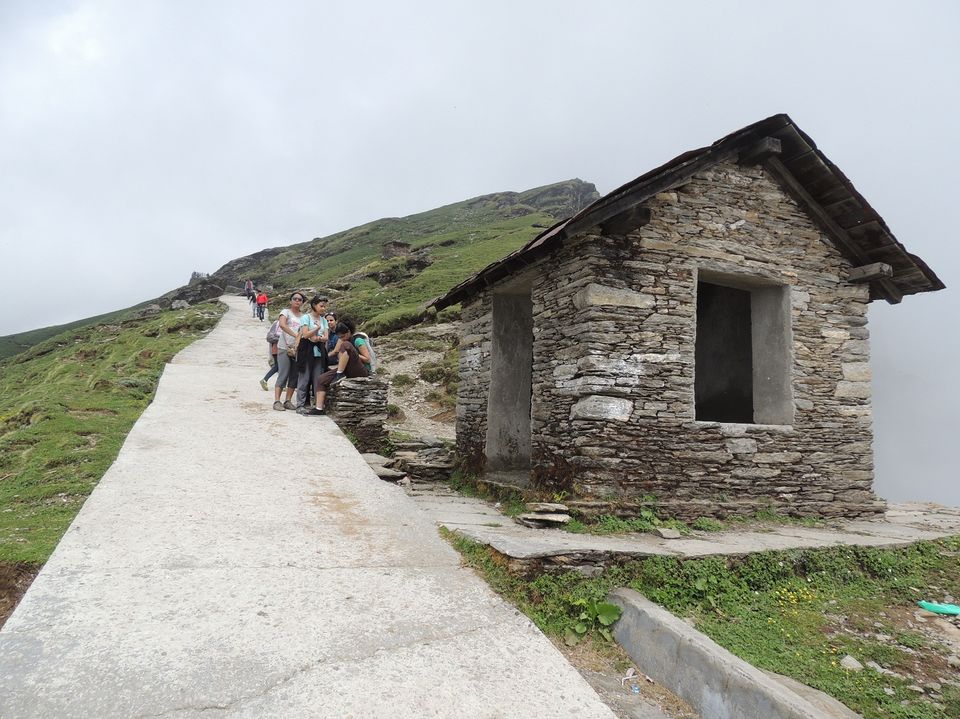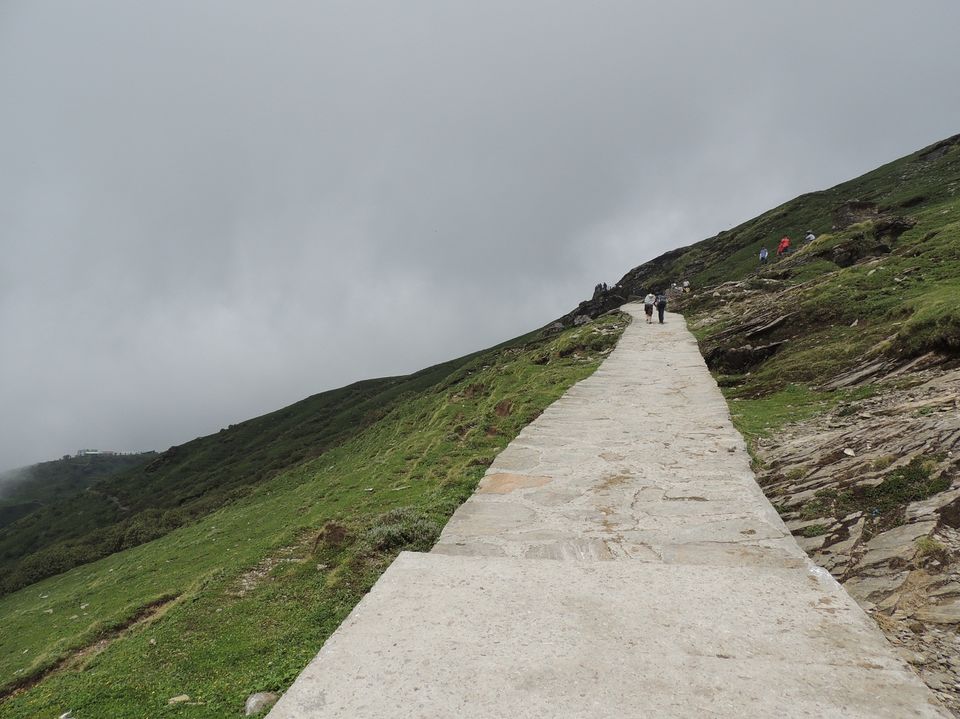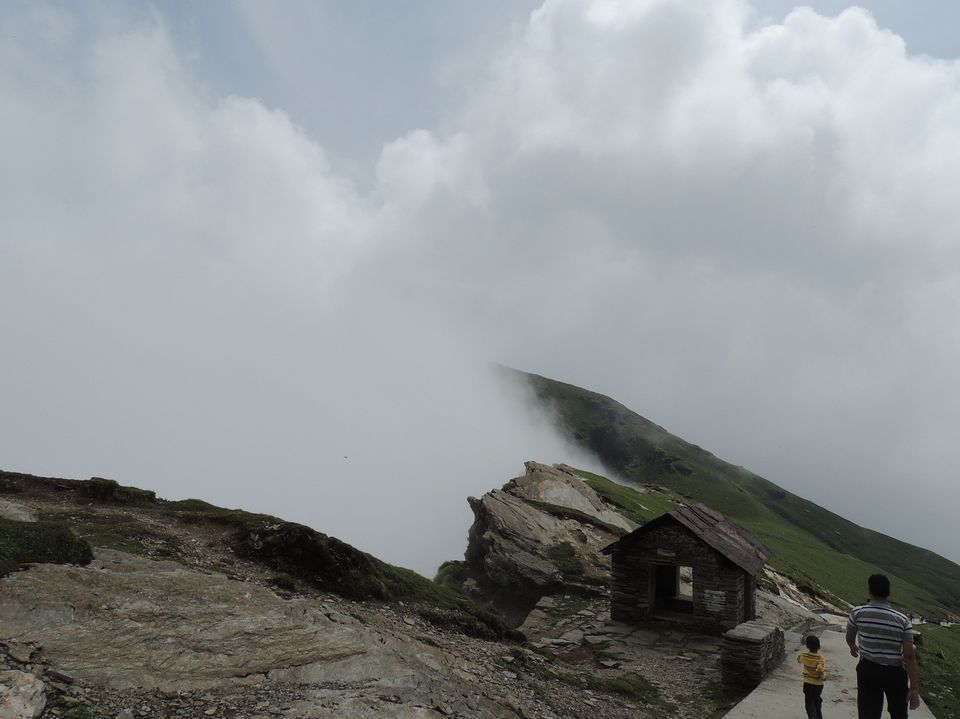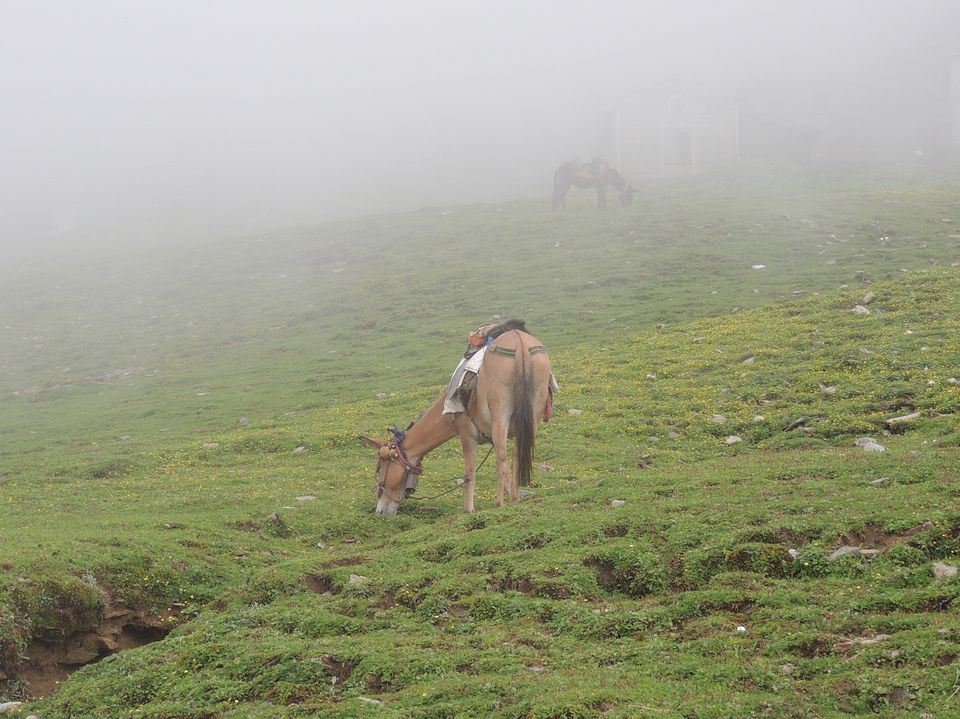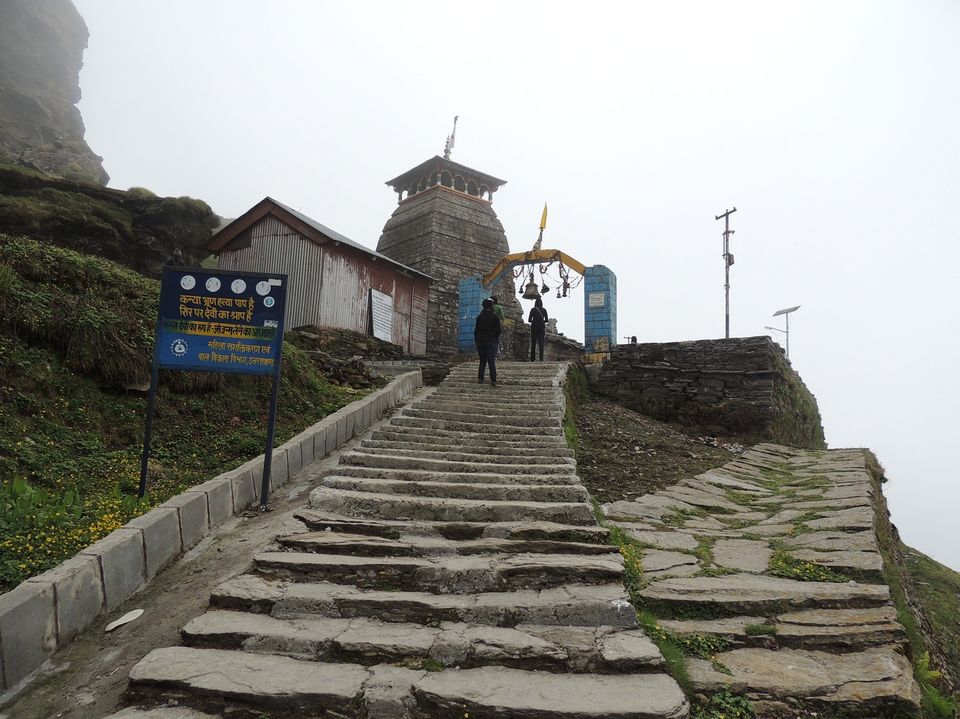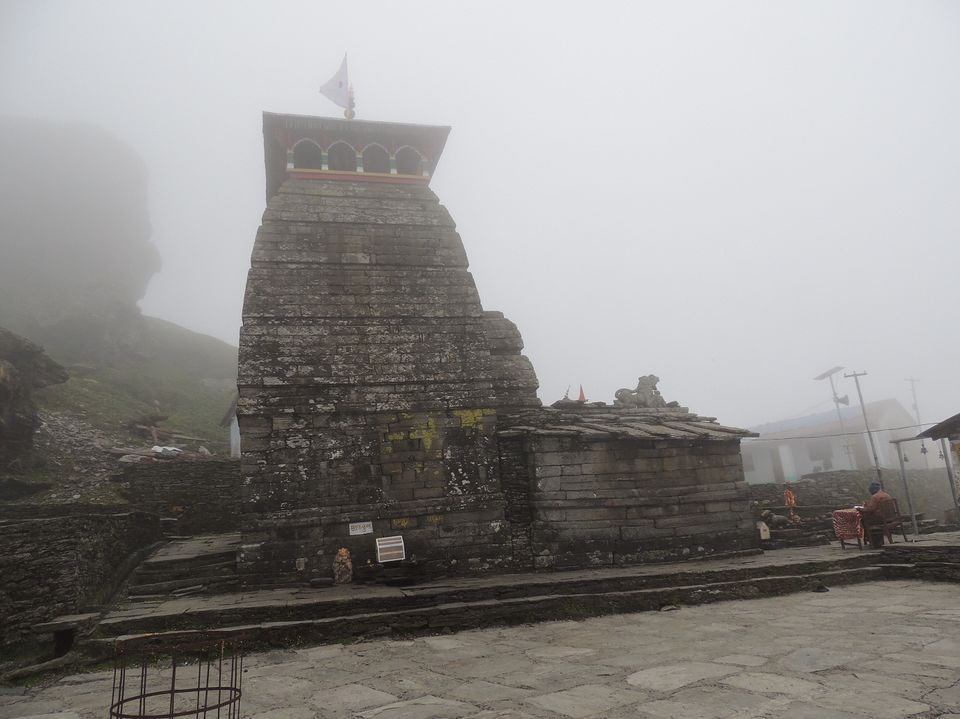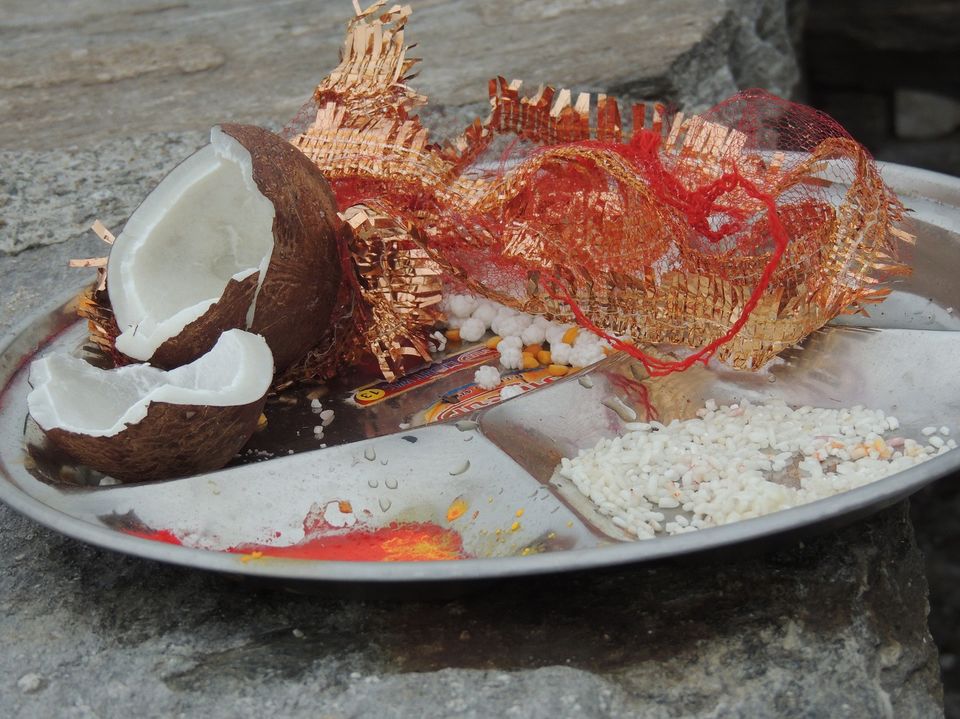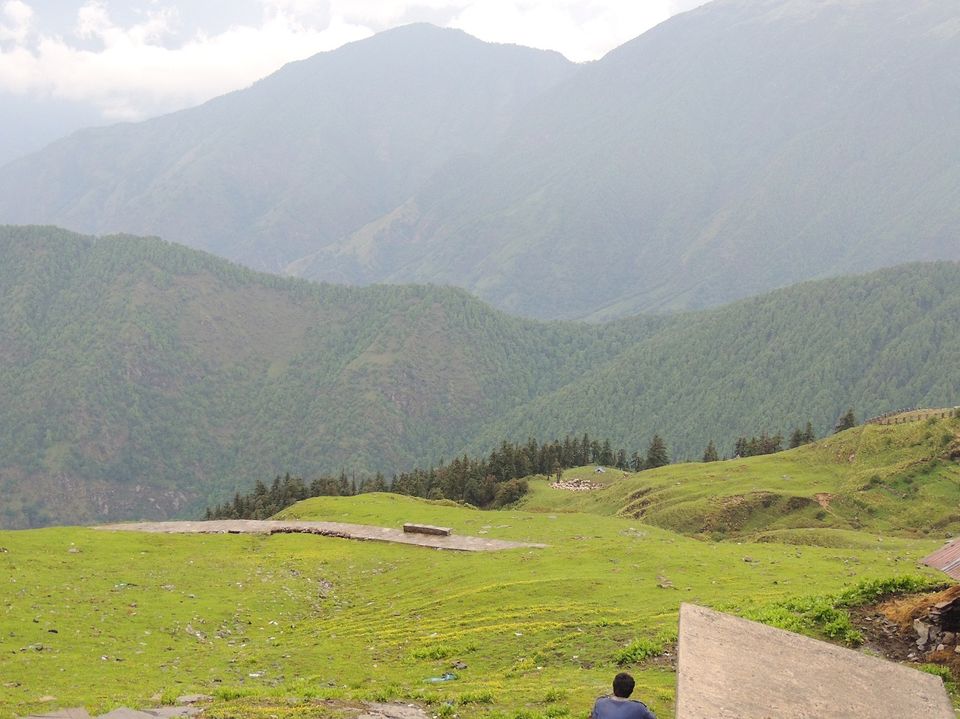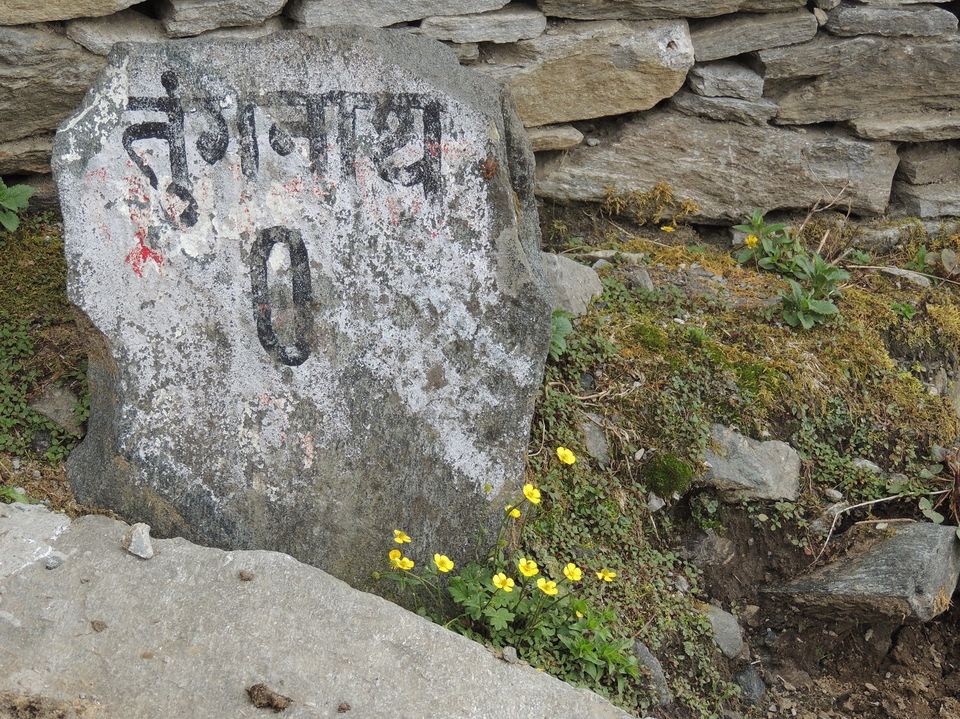 Let's travel today to one of the most beautiful places of India…..Chopta. Fondly referred to as mini Switzerland, Chopta is not much explored. It is an untouched beauty, situated in Uttarakhand, somewhat near to Deoria Tal. The 4km trek to Tungnath begins from Chopta.
The whole trek is really green as can be seen from the pictures. It was constructed with stones and cement, nicely built to help the tourists and the ponies walk easily. The slant is quite comfortable for trekkers, and I can categorize it under medium treks. Please carry water bottle and some items as you may need them during the 4km long journey uphill. You can however opt to ride pony, if you are not ok with walking all the way up. The initial phase of the route has Rhododendron forests. After going some 600-700m, meadow begins and covers the entire stretch till Tungnath.
Both ways, you can witness green meadows, which gives you such a pleasant feeling. Life seems so beautiful and enriching. I left my work and worries behind when I was up there. The sights and scenes captivated my heart and soul. It was so refreshing to be there, and trekking there never felt difficult at all. We enjoyed every bit of the trip. And when you are with friends, its always a happy happy ride :) .
Step by step we continued our journey, taking breaks in between to give some respite to our tiresome souls. Our guide, Mr.Lakhpat Rana, the same person who arranged for everything at Deoria Taal, accompanied us here even. Such a wonderful person he is. He took care of all our needs, right from lodging to fooding. We will always be thankful to him. A stop in the middle, and I lonedg to gaze at the perfect scenery in front of me, without giving the slightest attention to time. But yes, we had to make it to the top before dark, so I clicked some pictures and continued.
We were heading towards Tungnath, where the highest Shiva temple of the world is located. It is one of the Panch Kedar, situated at an altitude of about 12000 feet, just below the summit of Chandrashila.
The majestic views of the snow clad Chowkhamba, Nanda Devi, Neelkanth and Kedarnath peaks, were a treat for the eyes. I tried to capture many panoramic views of the entire valley, but could succeed only in few 
The weather was very unpredictable in the entire journey. The sun comes and goes. It felt like the very next moment it is going to rain, with clouds shrouding the clear blue sky. But the next moment, clouds passed away. It was very interesting to witness that clouds playing hide and seek at such close proximity :D .
Finally we reached our destination…Tungnath. We managed to get a room in a hut, with 3 beds, enough to accommodate 6 of us. Mind you…there is no power at Tungnath too, so you will have to manage with candles or emergency light. But, as travellers, everything was fun :) . Food was available at the same place, which was a bit overpriced due to its altitude and unavailability of necessary items easily, and it is well understood.
Near to our stay only, there was the famous temple. Just a few steps and you were there. We decided to go their in the evening time when the prayers start. It was so soothing to hear the bells tinkle in such a pure environment. Only you and nature, with no worldly things to disturb. Wish I could have stayed there longer <sigh>.