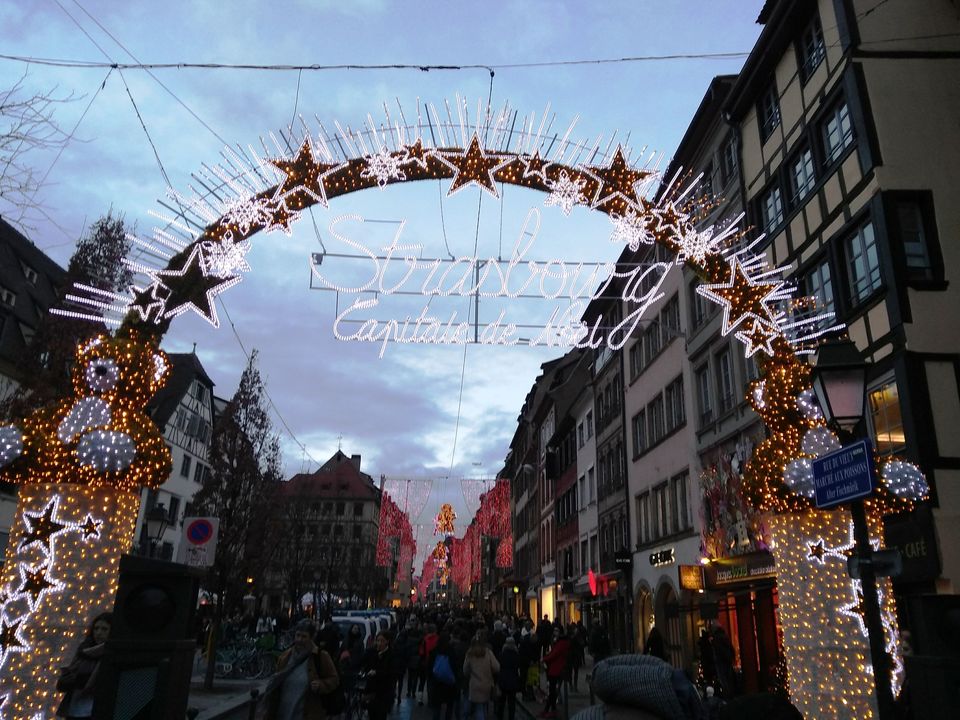 "Winter is coming".
Come winters, and the travel magazines (specially, the ones we find in the low-cost domestic flights in India) are flooded with articles on the best Christmas markets to visit. My stay in France was luckily timed just around the opportune moment and I couldn't have missed the chance to visit these picture postcard markets!
For those of us who aren't from Europe and the fact that the notion of Christmas markets is alien to us, our mind is indefinitely stormed with a myriad of questions: What are Christmas markets? How do they look like? What can we see there? What can we buy from there? Do they last only for two days, i.e. during Christmas?
NANCY
My questions were answered in my hometown in France, that is, in Nancy (Lorraine). Come November, I decided to go for a walk in downtown, at Place Stanislas with a friend.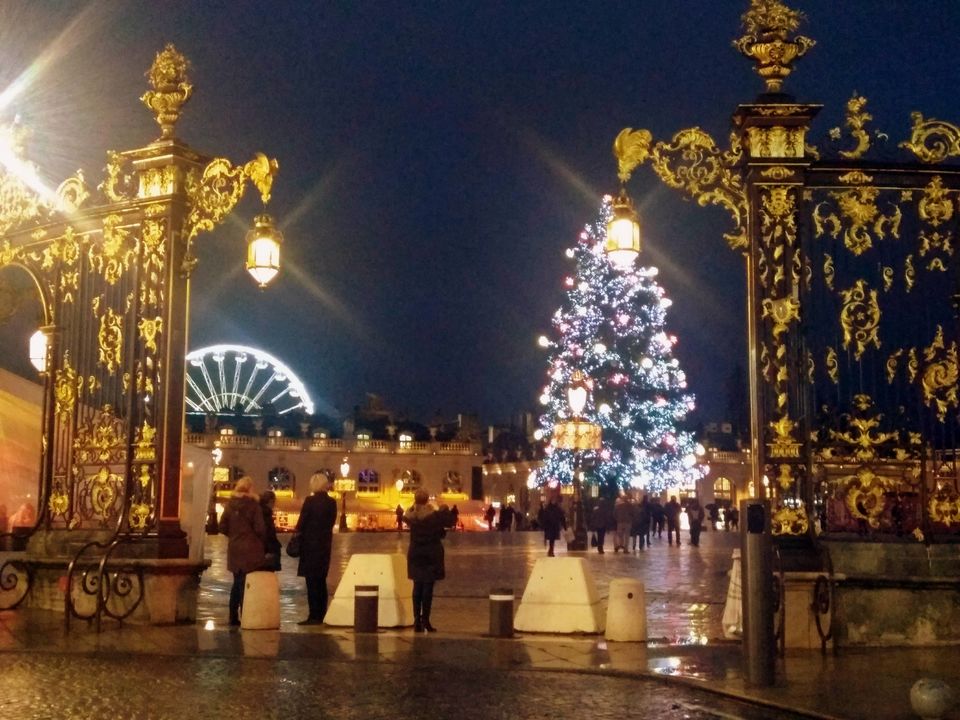 Little did we know, that we were to be greeted with a pleasant surprise: A huge lit 22 metres high and 60 years old Christmas Tree, planted right in the middle of the town square. The highlight was the beautiful yellow, red and green lights that flanked the square and in the background, unfolded a huge white giant wheel.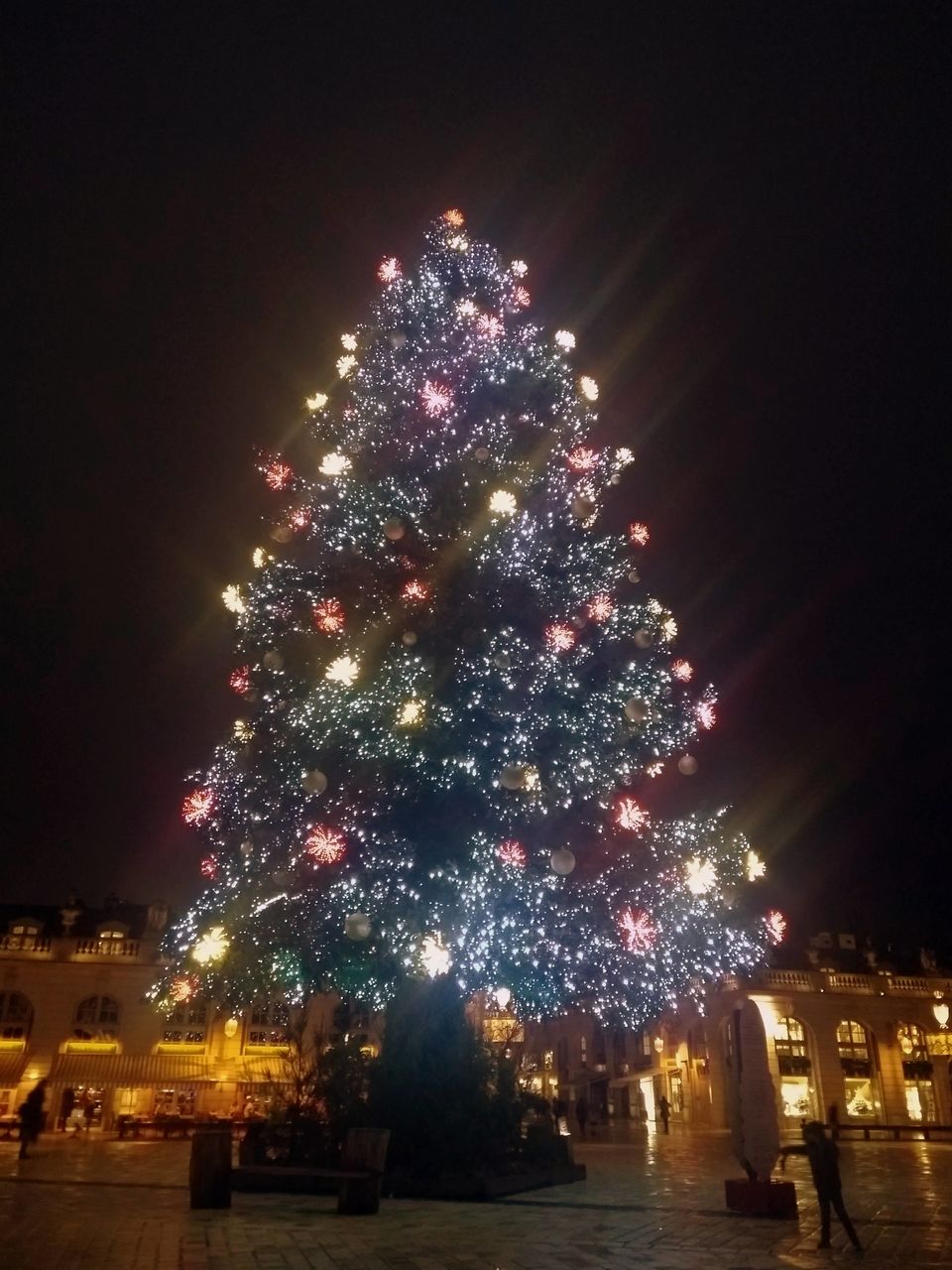 As we headed for it, we witnessed, at the foot of the wheel, several makeshift wooden shops, illuminated with cozy yellow lights flanked by people on all sides. That's when my friend quipped 'These are the Christmas markets!' or in French as they say ' Marché de Noël'.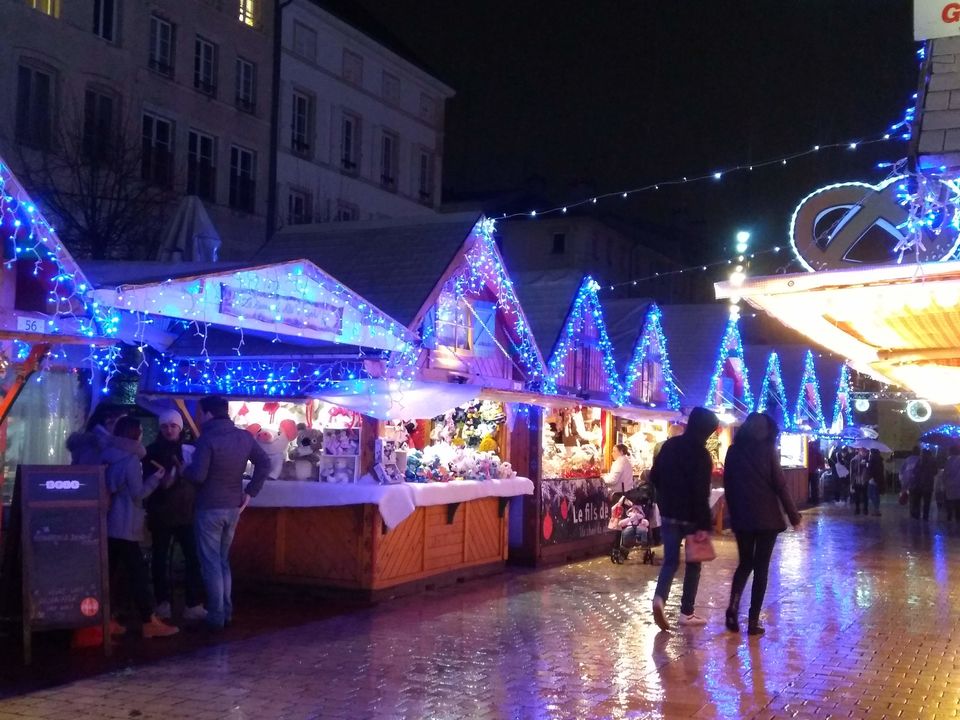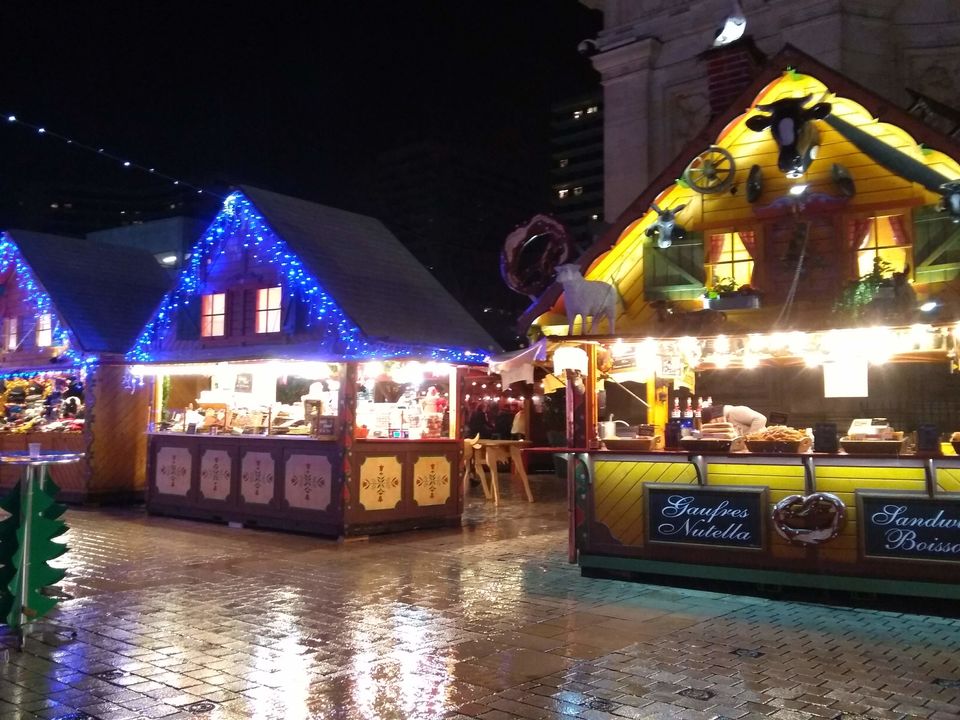 That evening we had a good 'jus de pomme chaud', literally, hot apple juice and later got home. My other visits that followed to the Christmas Markets in the city only made my heart grow fonder of the fun and frolic, the lights and make me want to discover the regional culinary treats.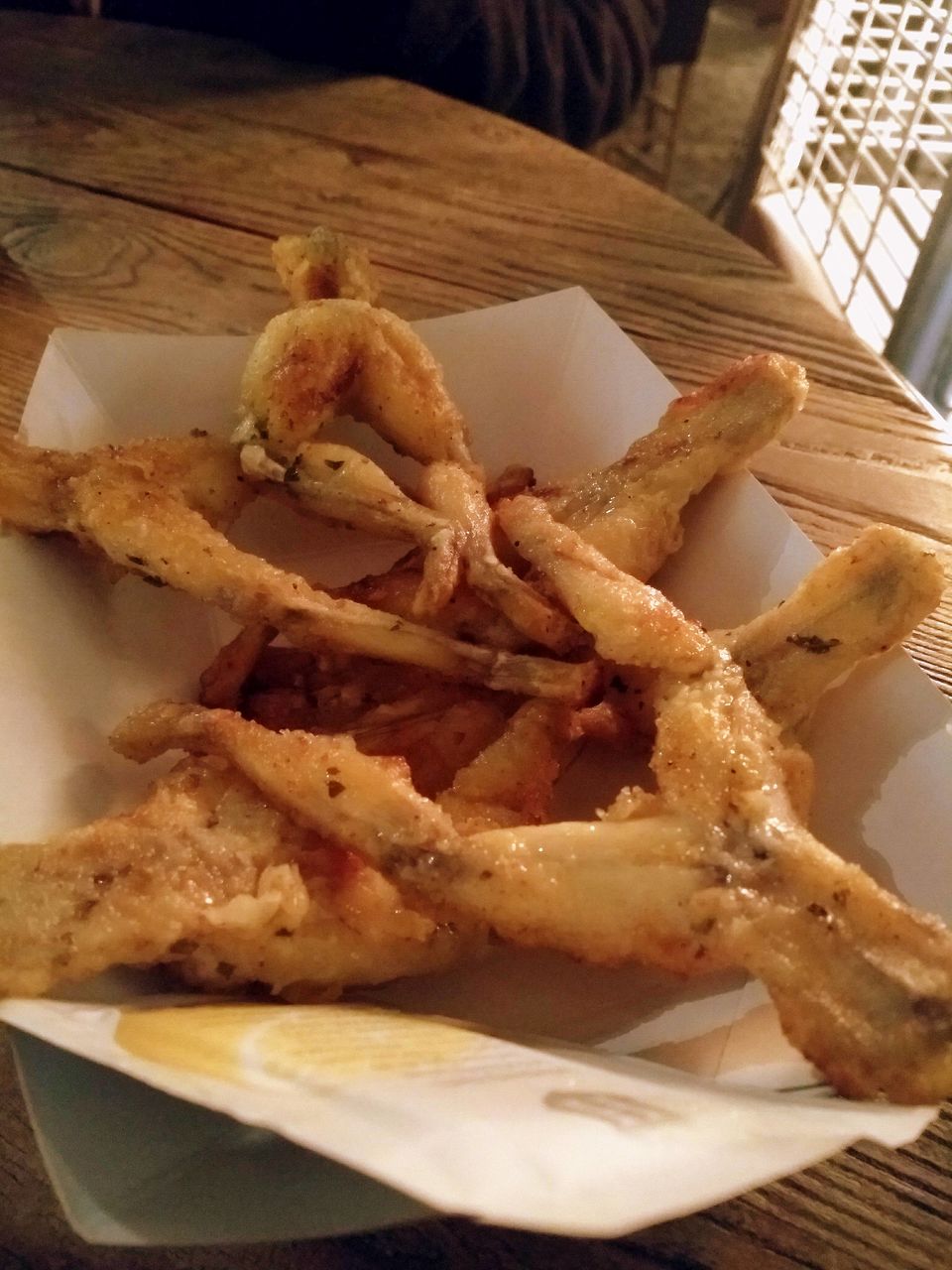 I tried the very famous frog legs as well! Fried frog legs rather. If you ask me how they tasted? Well, it was just a paler version of chicken with a little less meat and very less satisfaction for a dish that costed a good 6€! However, as they say "When in France, do as the French do", you can always give it a try for a hearty gastronomical adventure!
METZ
My first stint with Christmas markets out of my hometown happened to be Metz, a city at a distance of 56 kms approximately from Nancy. I must rather gladly thank the French administration (long story!)to allow me a wonderful chance visit to this beautiful city and so far, the best one that I visited in terms of food!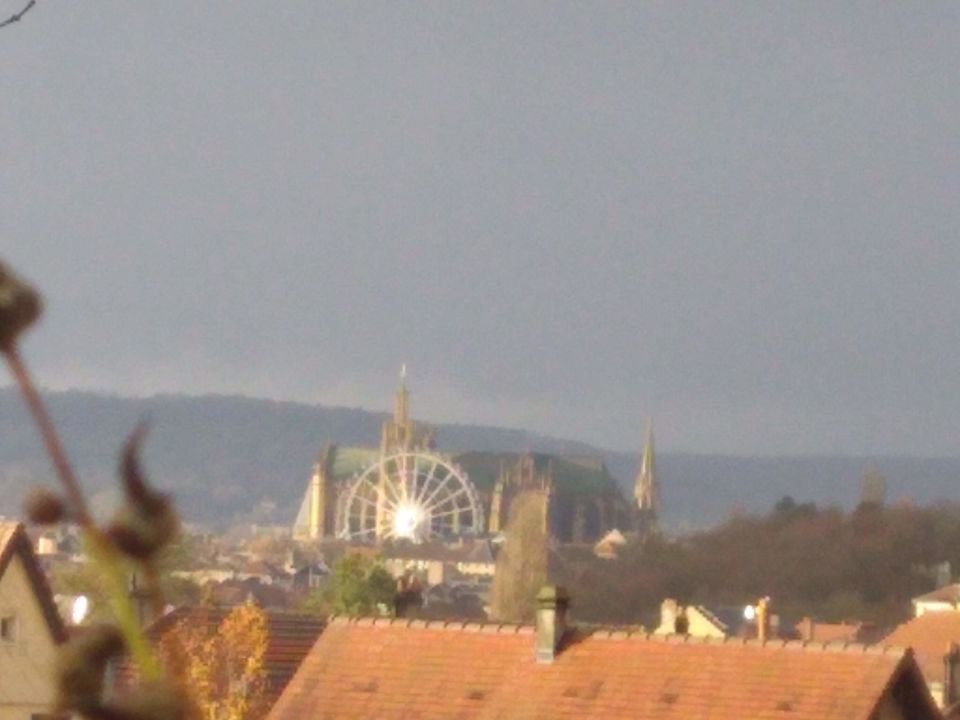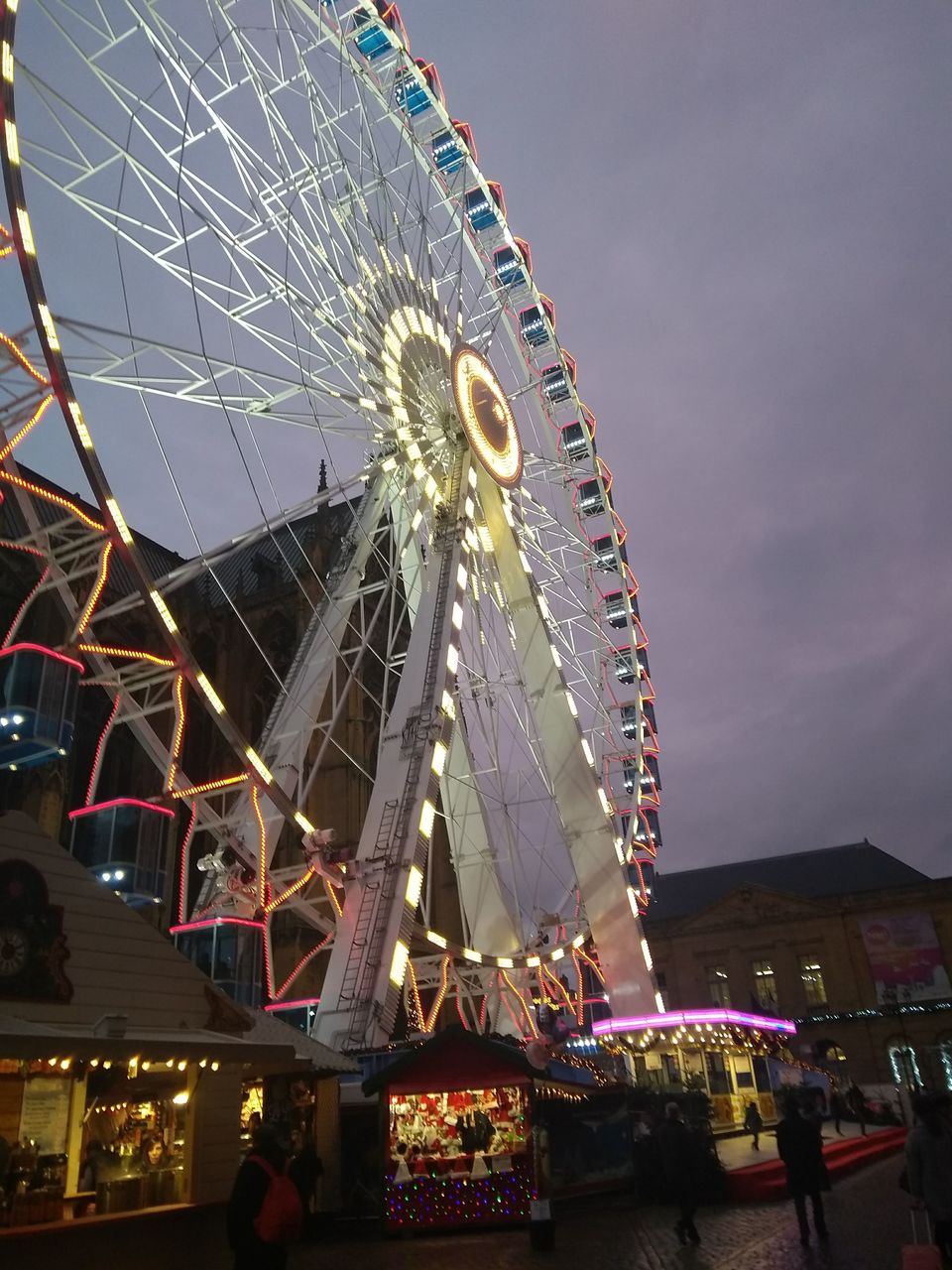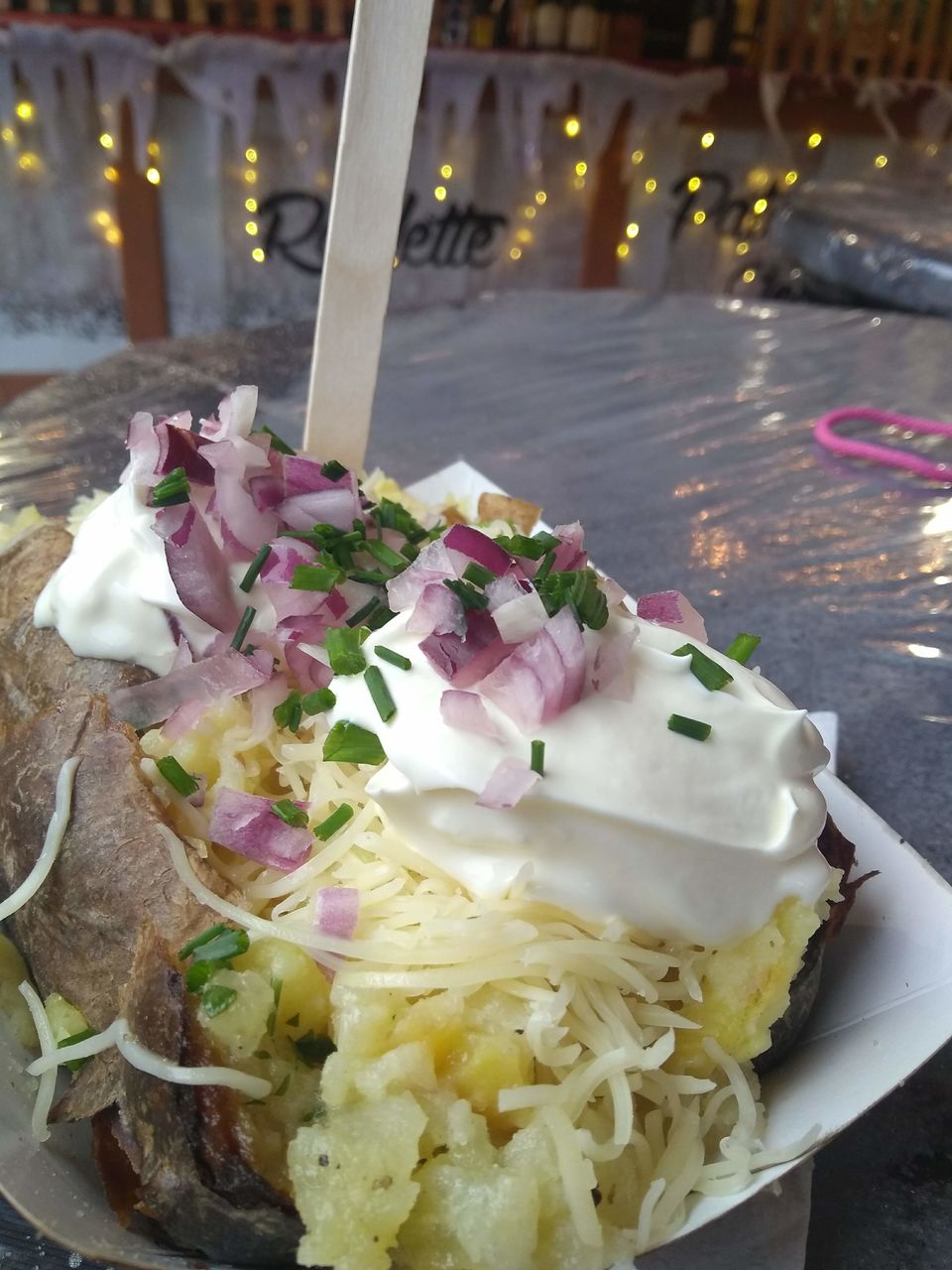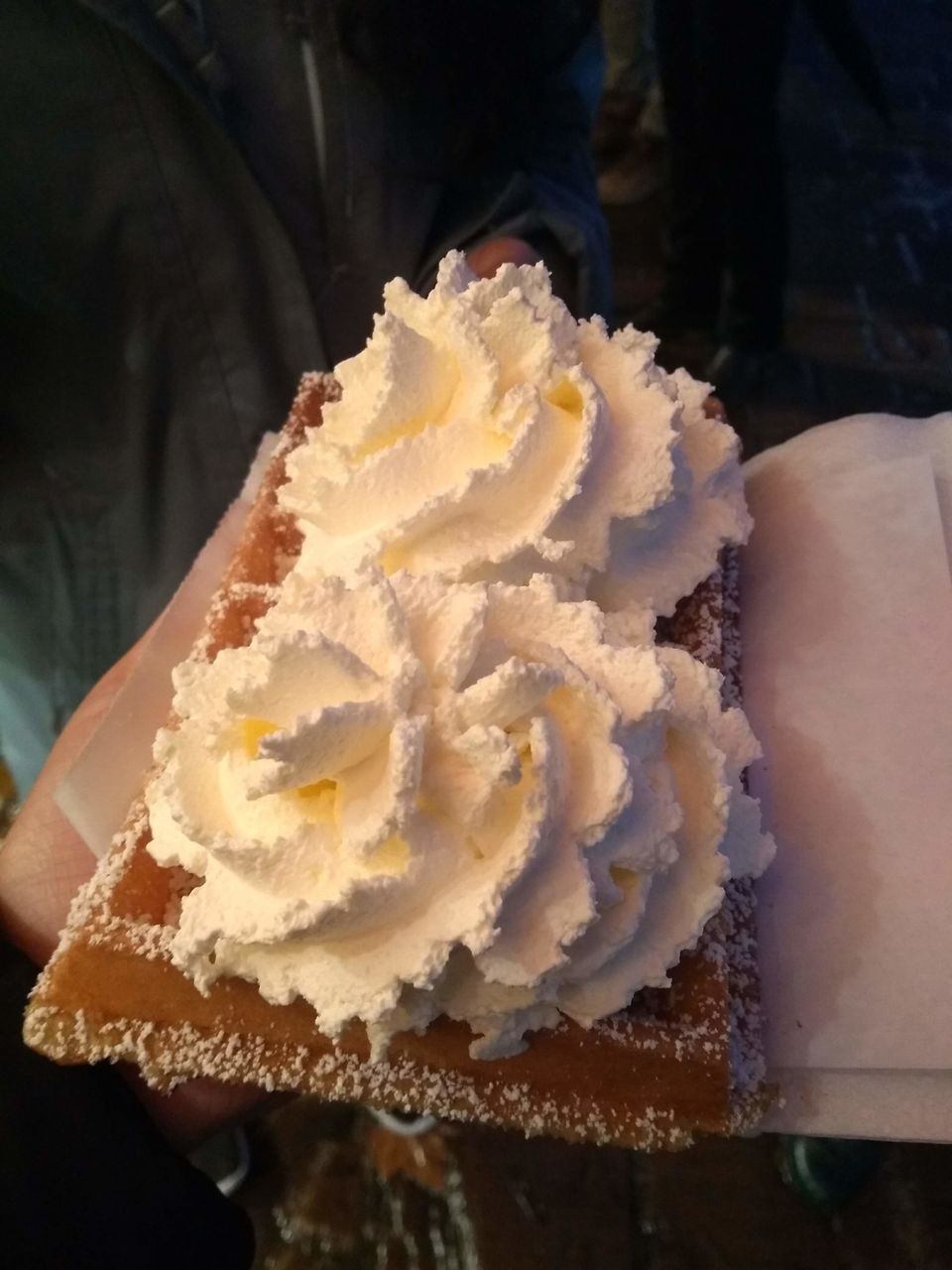 This market has the most variety to offer: nougats, flemmenkuche, frog legs, snails, jurassian delicacies, churros, 'bretzel' or pretzel were some of the highlights of this market and I ate to my heart's content. What I liked the most was 'patates au four' or simply, 'baked potatoes': potatoes baked, smeared with a white sauce and topped with red onions. Do have this on an empty stomach, coz believe me; this constitutes for a whole meal! I washed it off with some hot apple juice, all the while admiring the beautiful backdrop of the ginormous gothic Saint-Stephen cathedral of Metz. However, my all time favourite turned out to be 'gaufres' or waffles. Among the several options available for toppings, the one that satiated my tastebuds and soul was 'chantilly' or simply, cream! I took leave of Metz with a sweet creamy taste of the cream waffles that lingered for long in my senses.
COLMAR
Curiosity got the better of me and the following week, I decided to visit Colmar, a city in the Alsace region and one of the most recommended Christmas markets in France. It has also won the award for having the best Christmas market in France in 2017.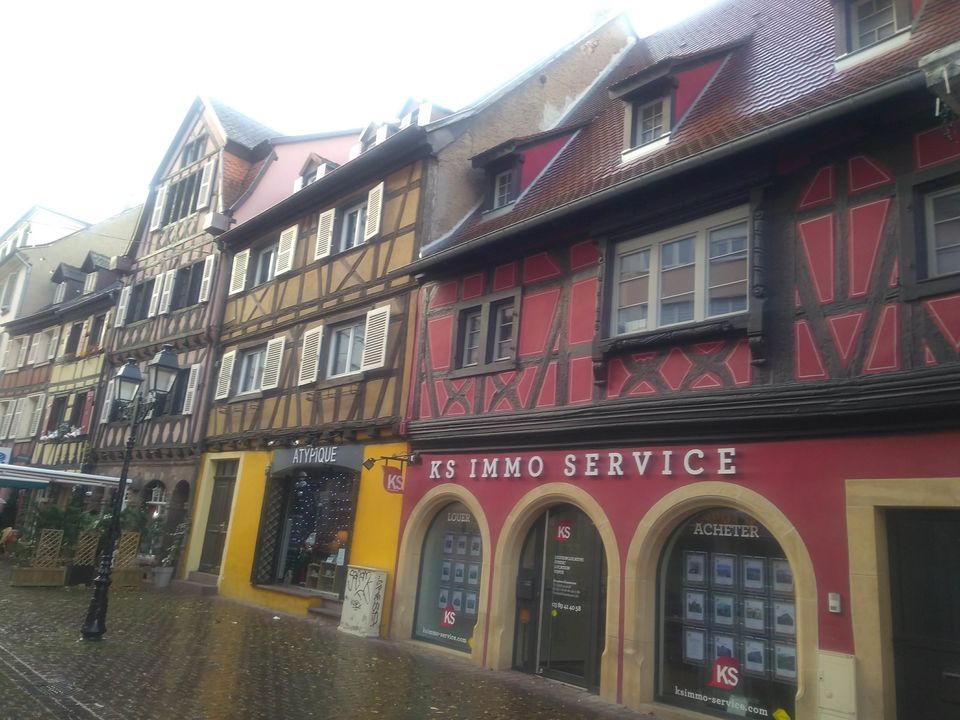 The vibrant coloured half-timbered houses couldn't have been any surrealistic. The old medieval town is interspersed with canals and tiny shops with streets that twist and wind into narrow alleys. Colmar is also the birthplace of Frédéric-Auguste Bartholdi, who designed the famous Statue of liberty. In the year 2004, Colmar raised its own 12 meters high copy of the Statue (enroute Colmar airport) to honour, Bartholdi. Apart from that, you will also find a series of golden triangles on the cobbled streets in the old town, leading you to many attractions around. These triangles are emblazoned with the head of Lady Liberty to honour Bartholdi. As we arrived in Colmar on a Saturday, we found ourselves amidst a throng of other tourists, all making a headway for the Christmas markets.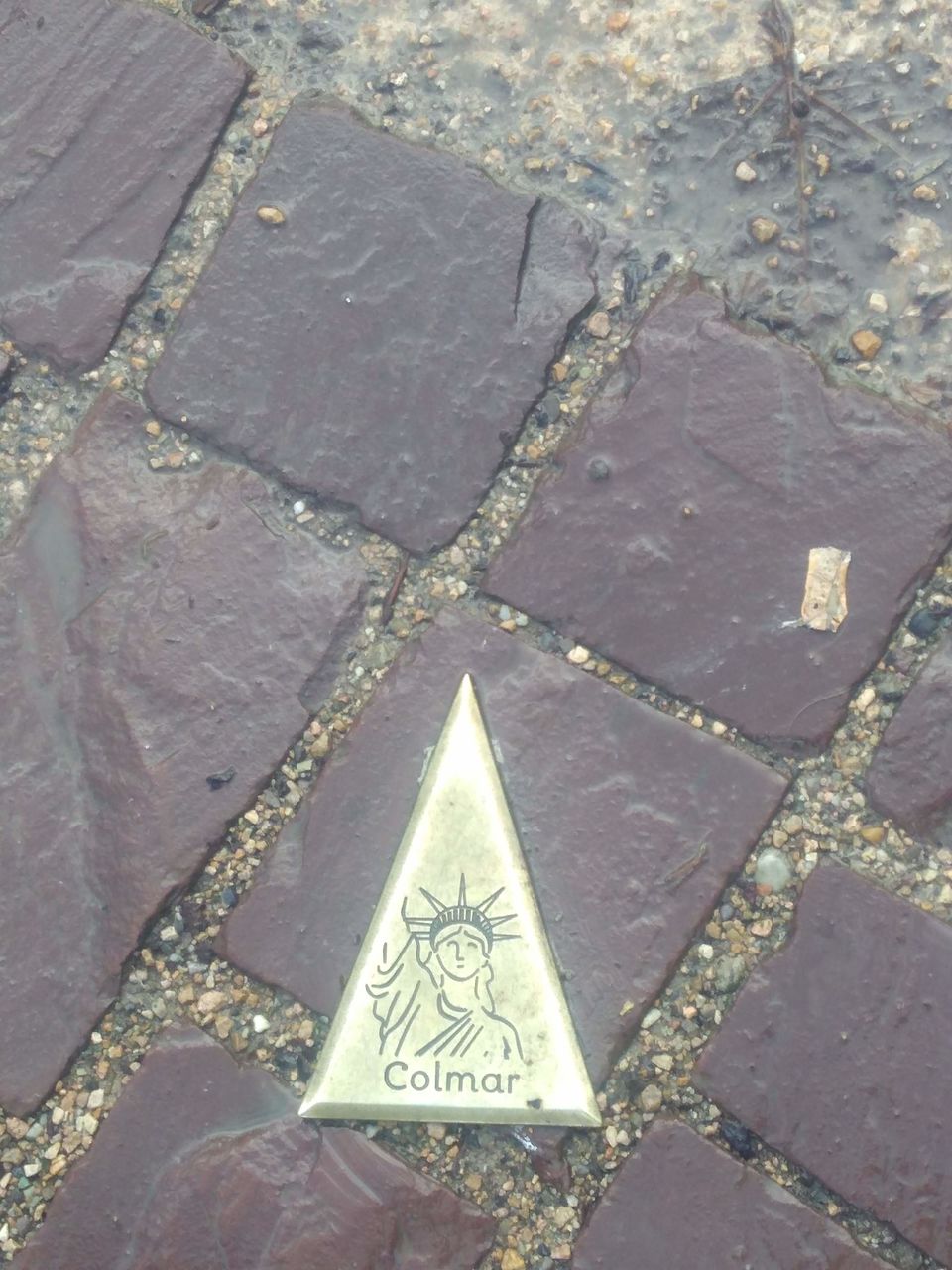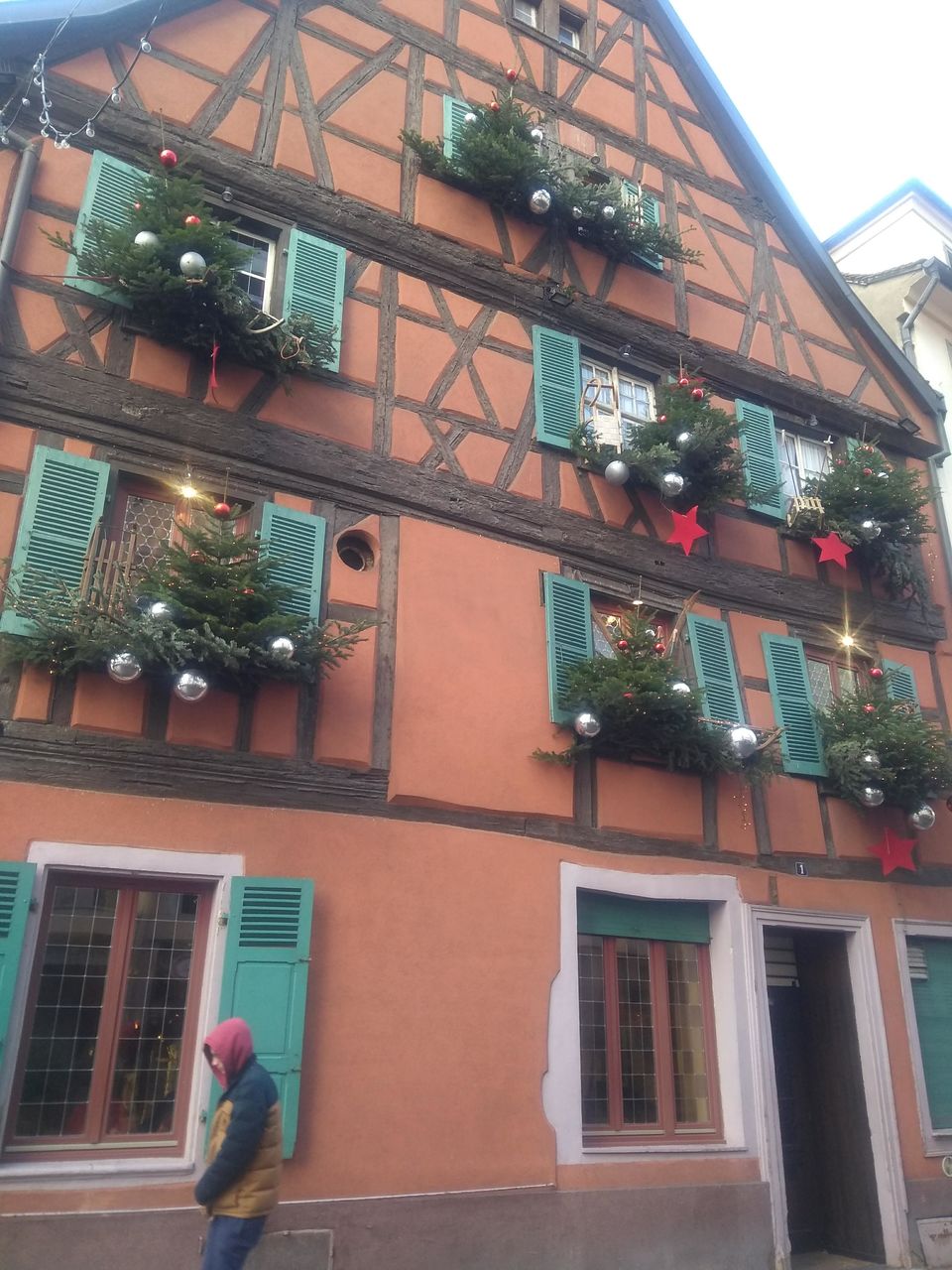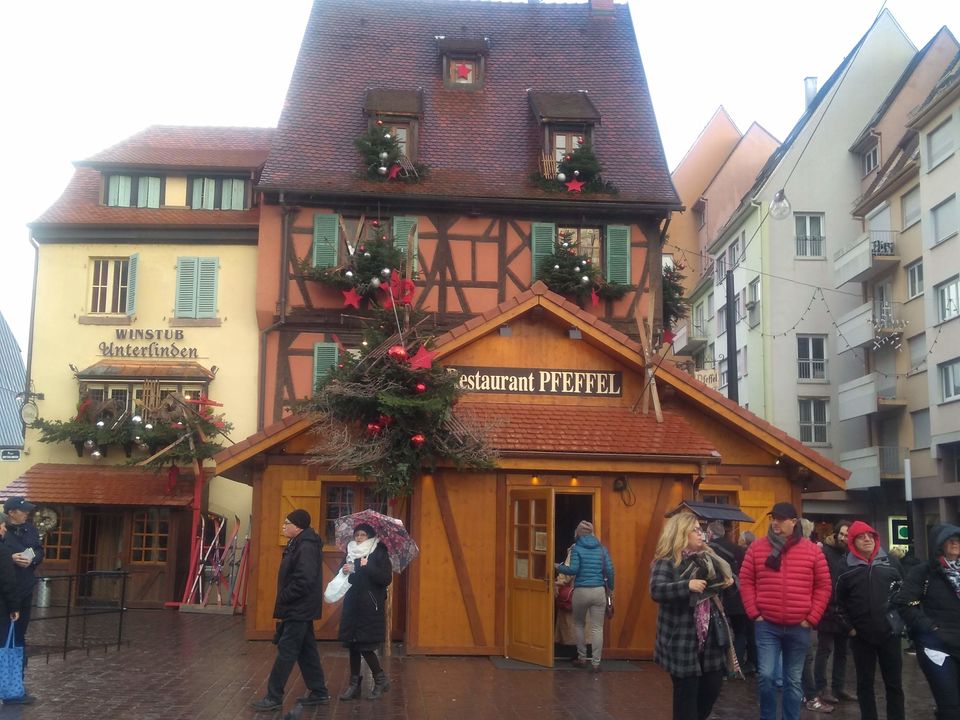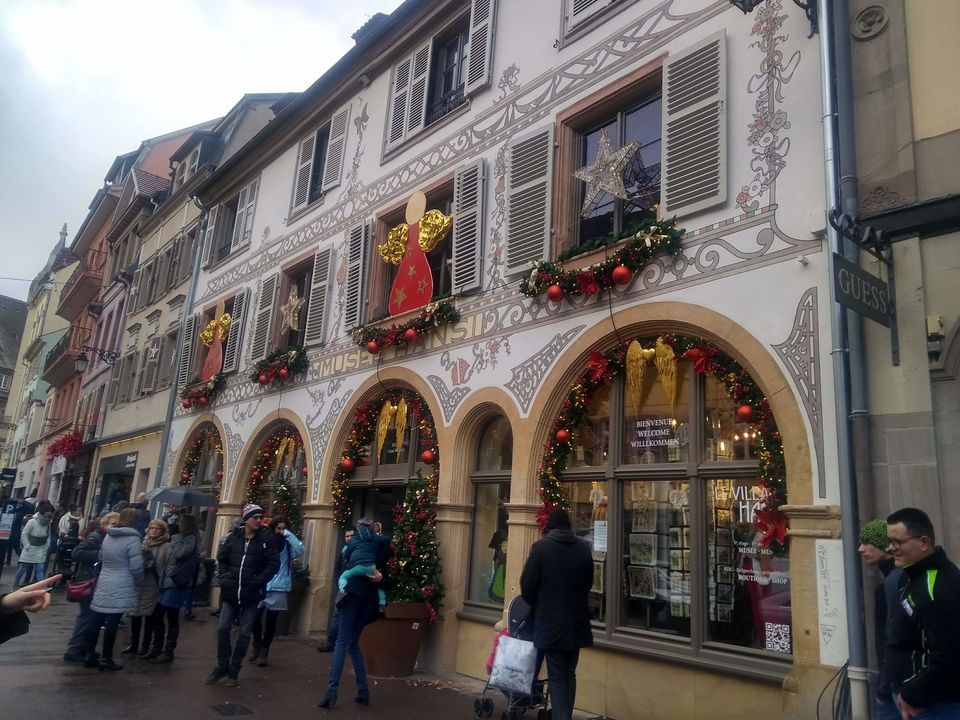 Colmar has a very specific Christmas market meant only for food. A stone's throw away from the cathedral, is the 'marché gourmand' or the 'food market'. While going around, we witnessed several stalls selling oysters, snails, alsatian pasteries, flemmenkuche and several other lipsmacking alsatian specialities.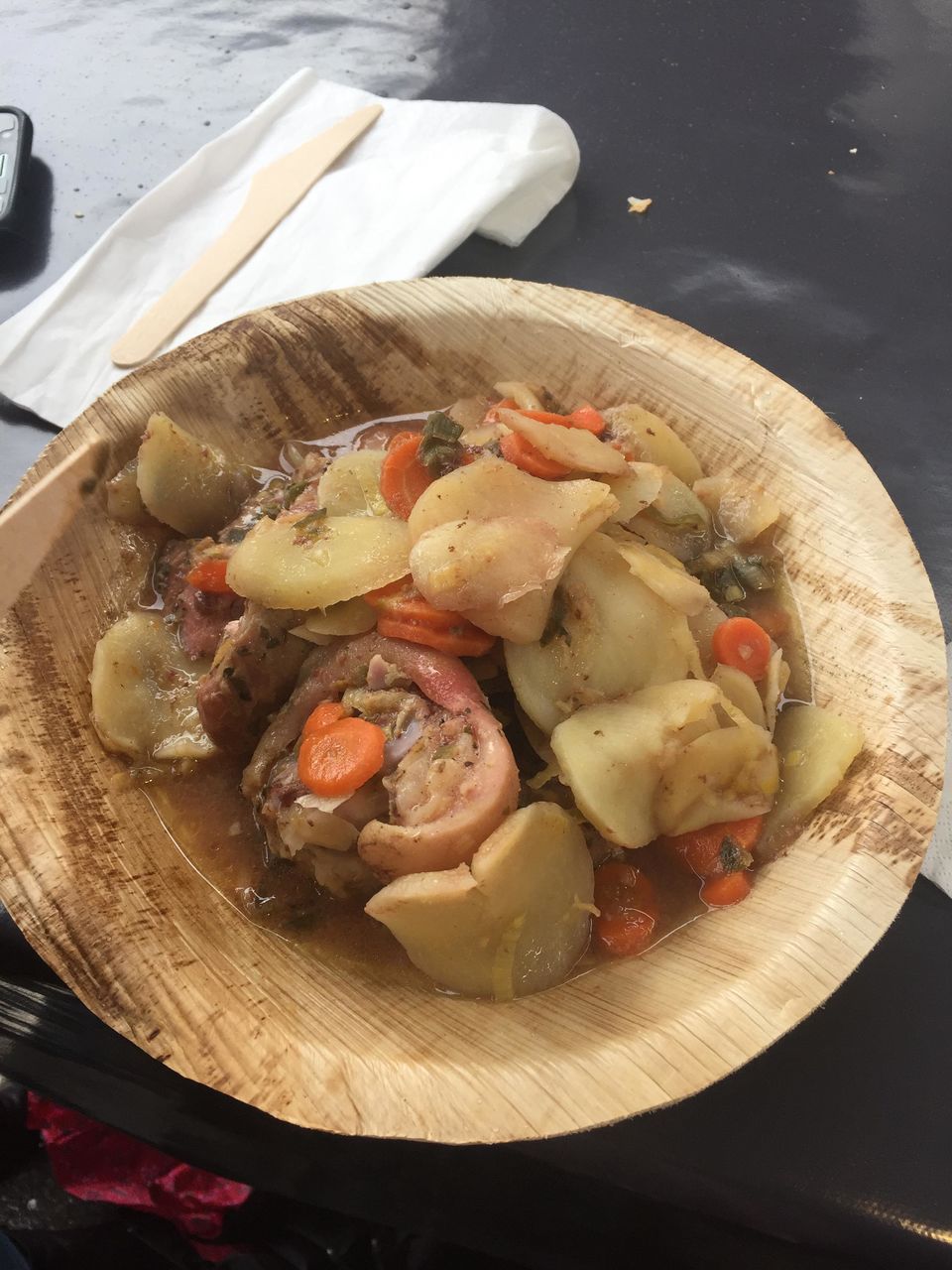 We digged in what looked like some nice hot stew with meat, 'baeckeoffe'. Potatoes, onions, mutton, beef, pork, alsatian white wine, juniper berries together make for this good alsatian delicacy! It couldn't have gotten any better. With the rain, and the cold weather, a hot stew was just a perfect treat for our growling stomachs. Nothing could be better than a good white mulled wine, to help you wash down the stew and that's just the ideal way to satiate your tastebuds.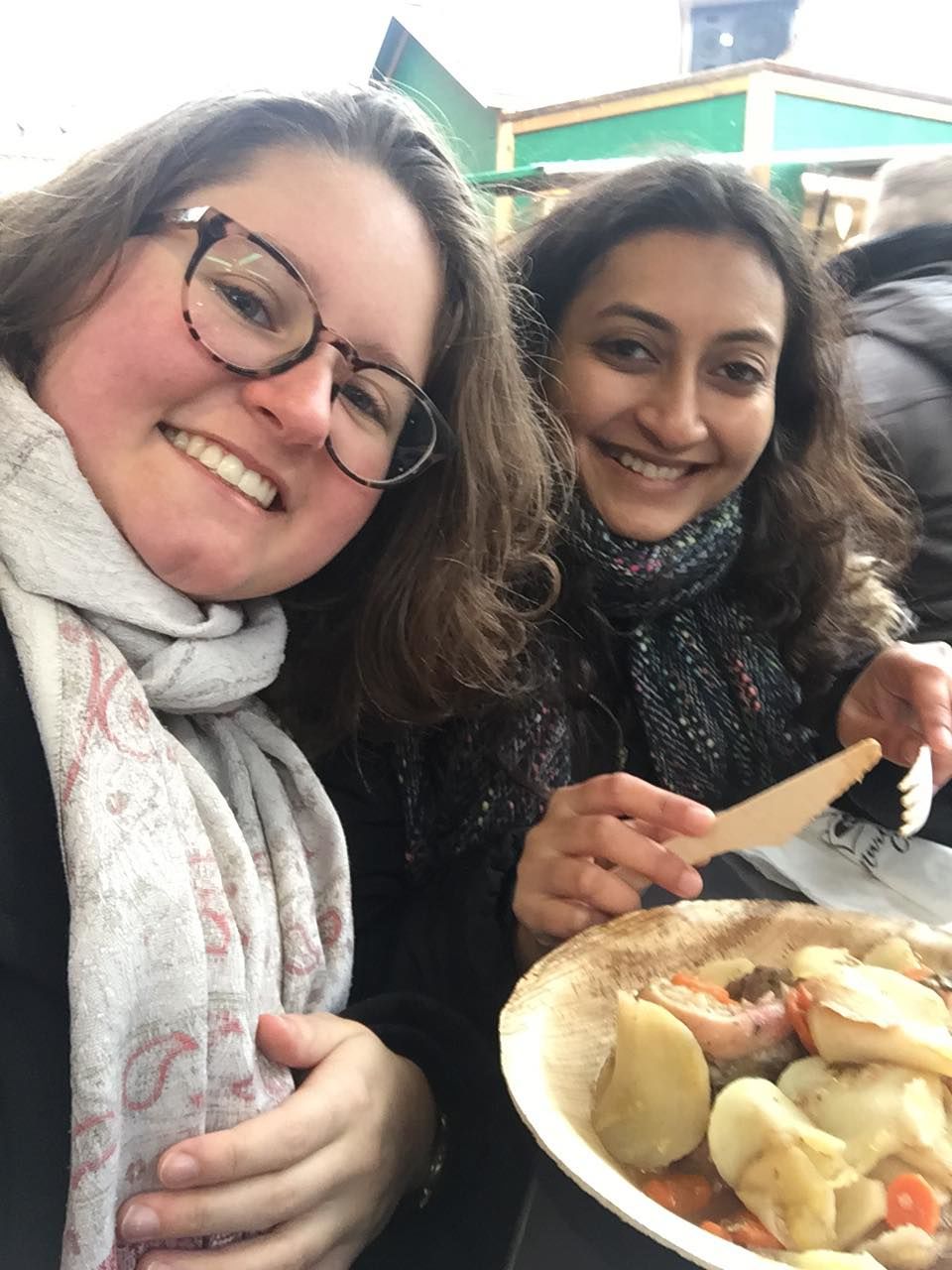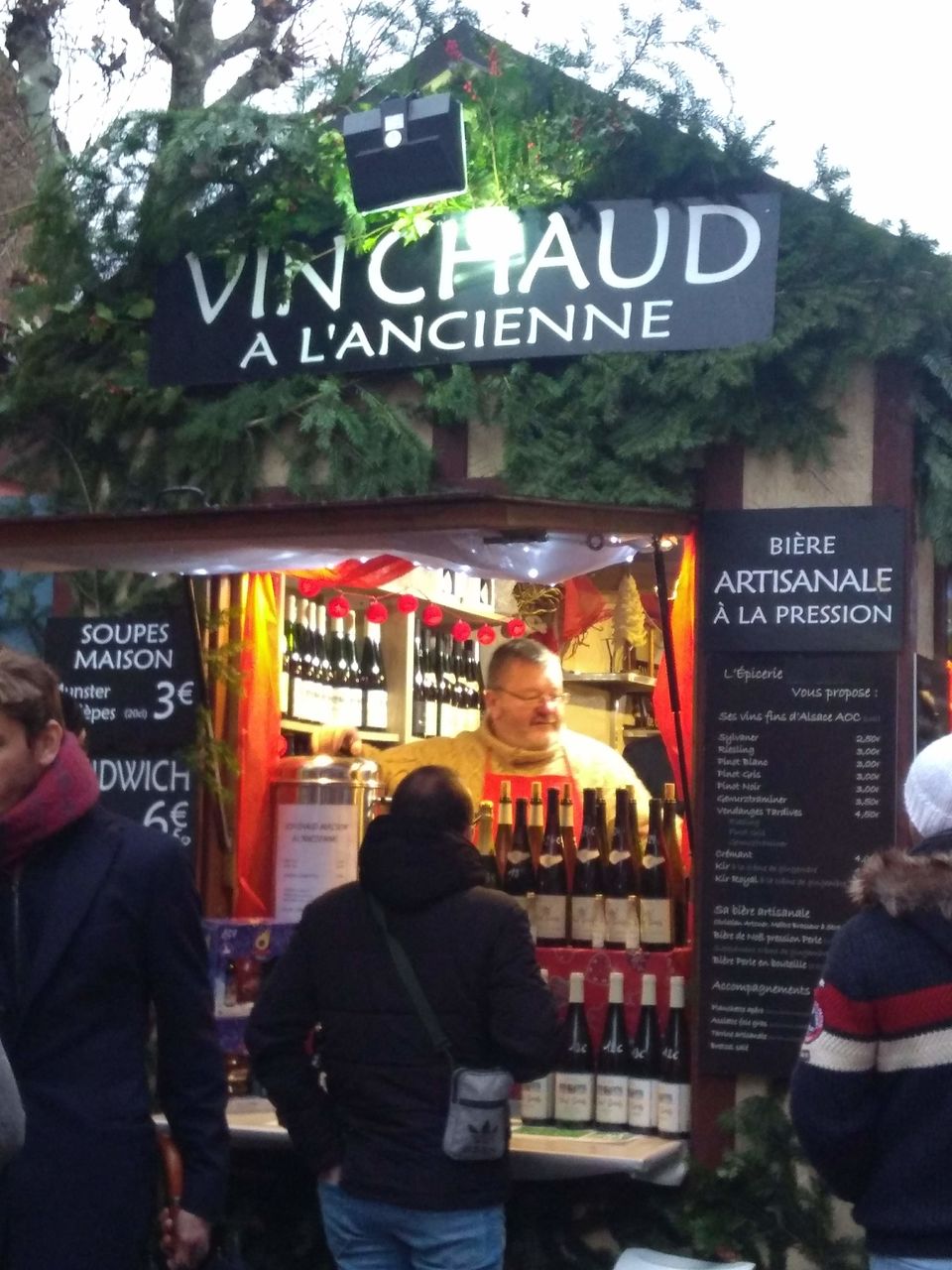 Furthermore, a visit to the cathedral was a good break from our fiesta, after which we got down to exploring more of Colmar. Our already rumbling stomachs pulled us to a wonderful patisserie/cafe J-C Clergue, situated bang opposite to the church. We were thrilled to find something new called as 'thé de noël' in the menu. I must admit that it was nothing short of magic. A flavourful fruity-herbal tea that tinkled our tastebuds and was nothing short of an utter delight.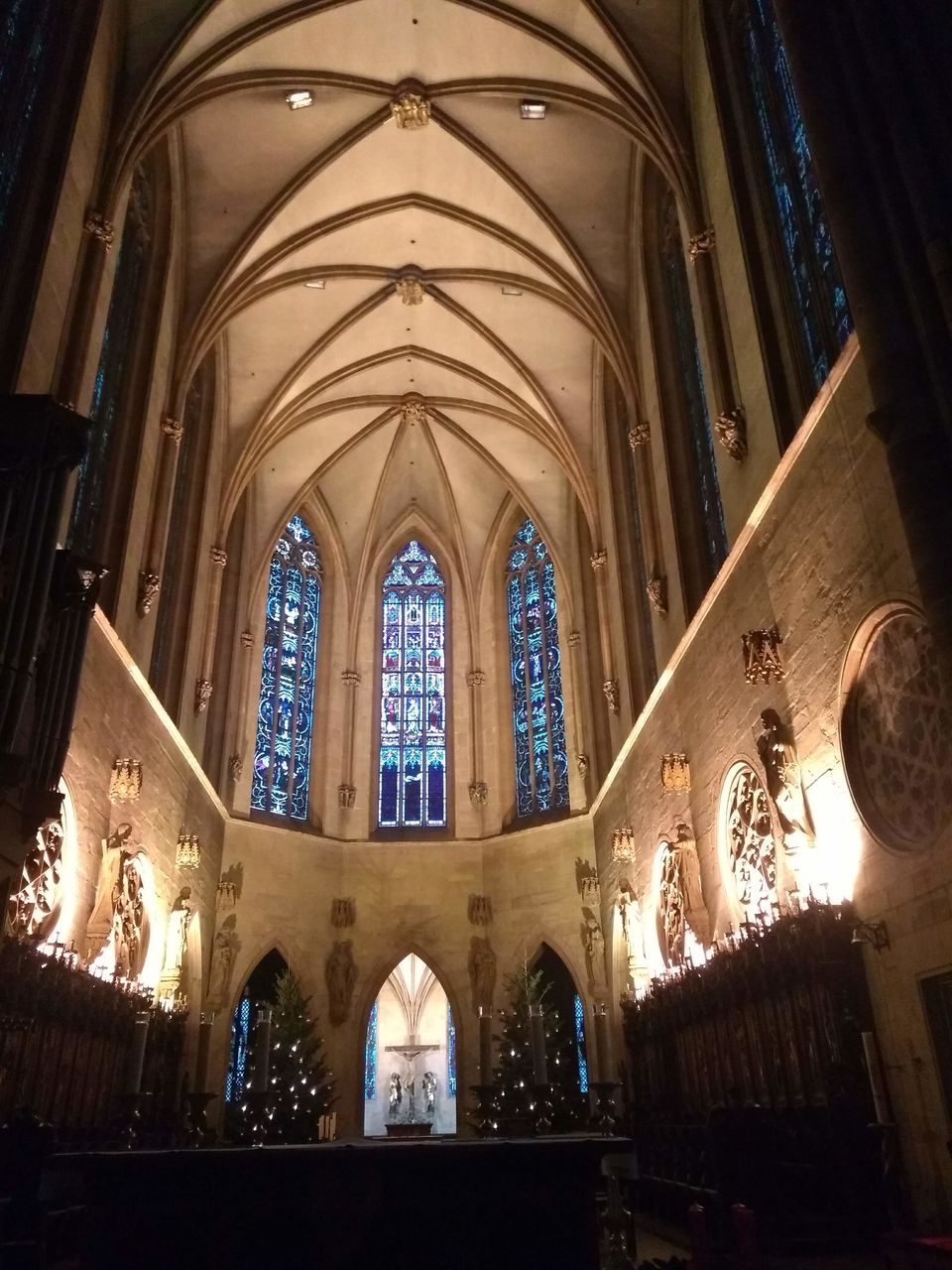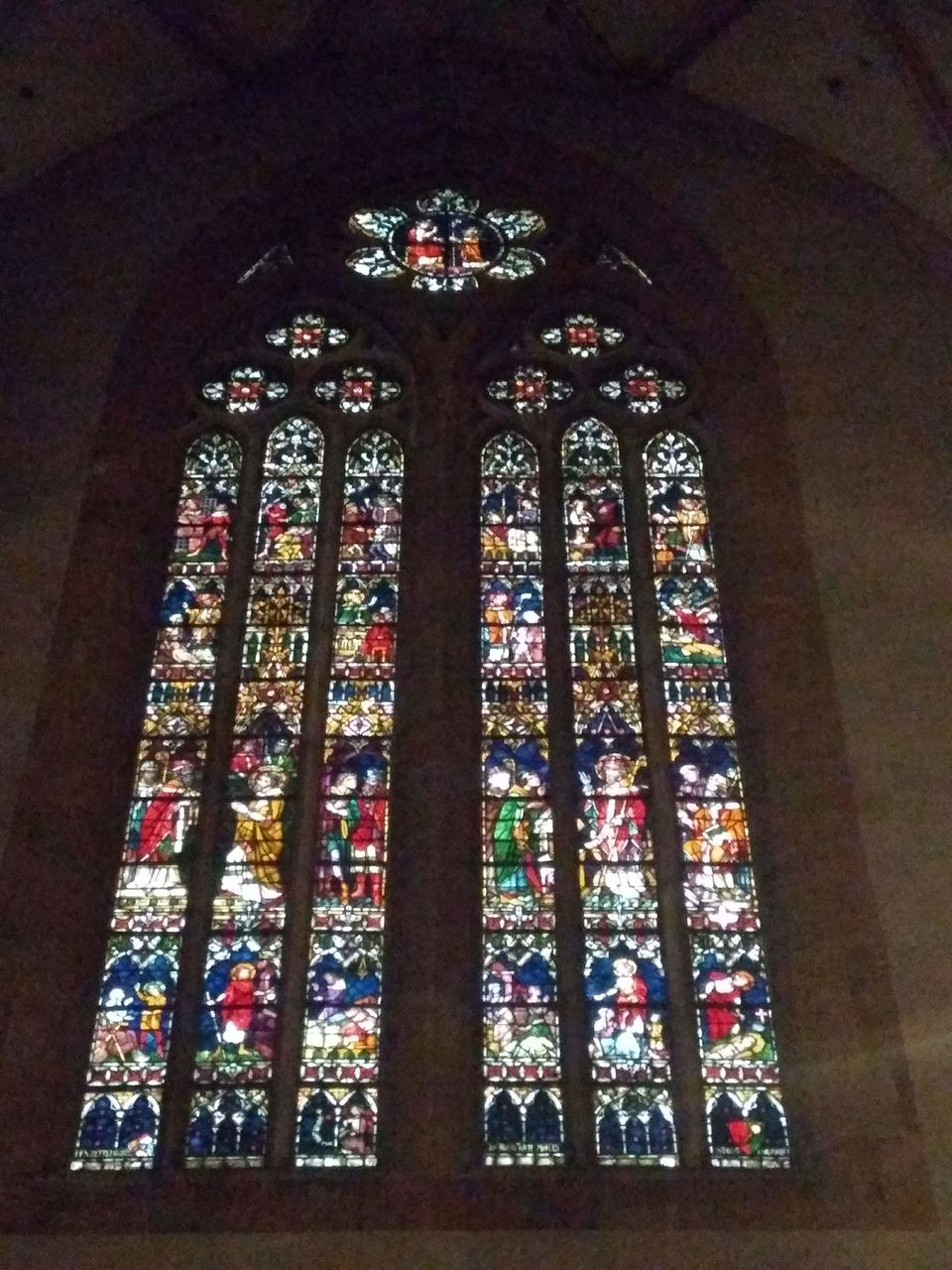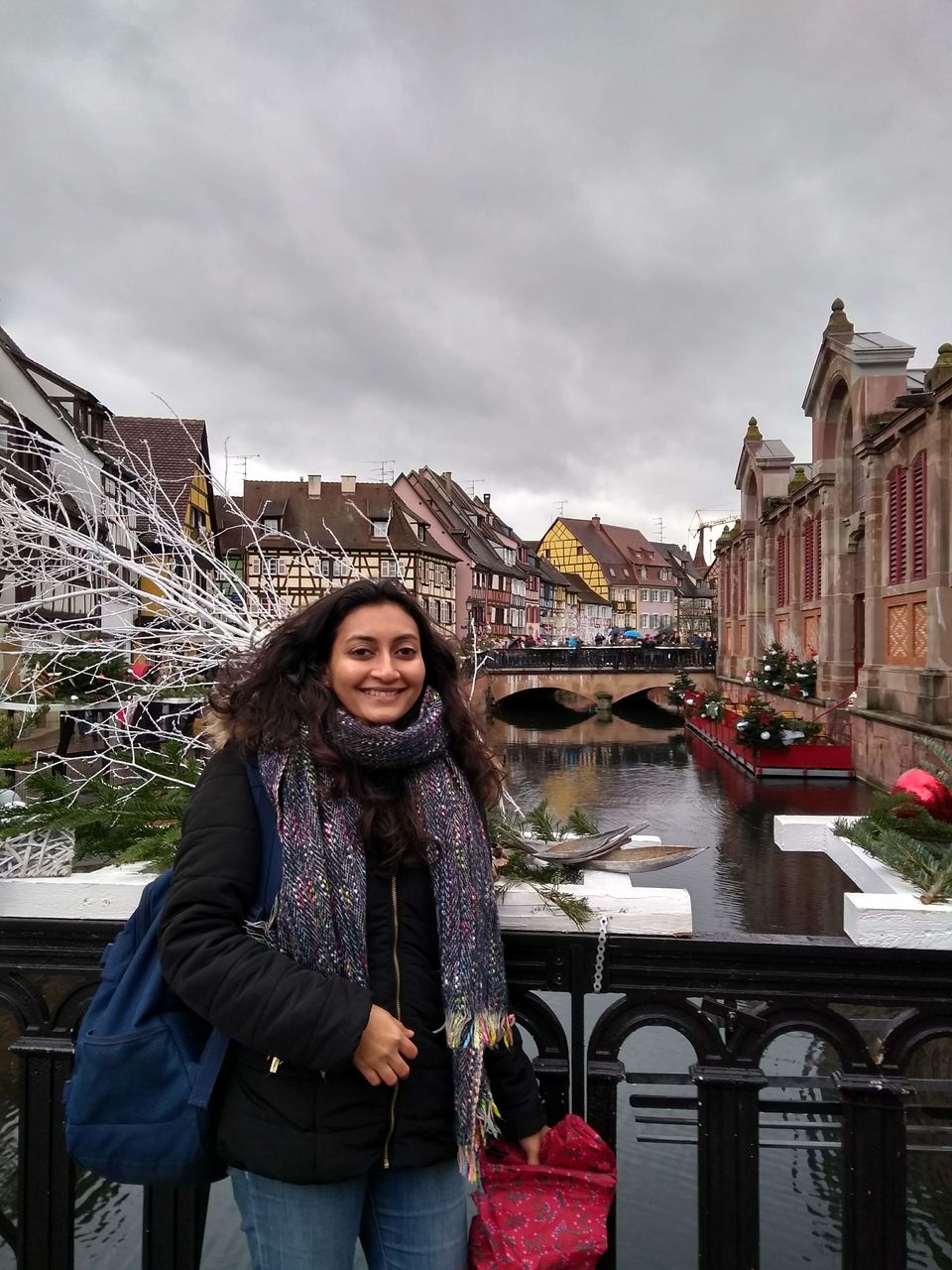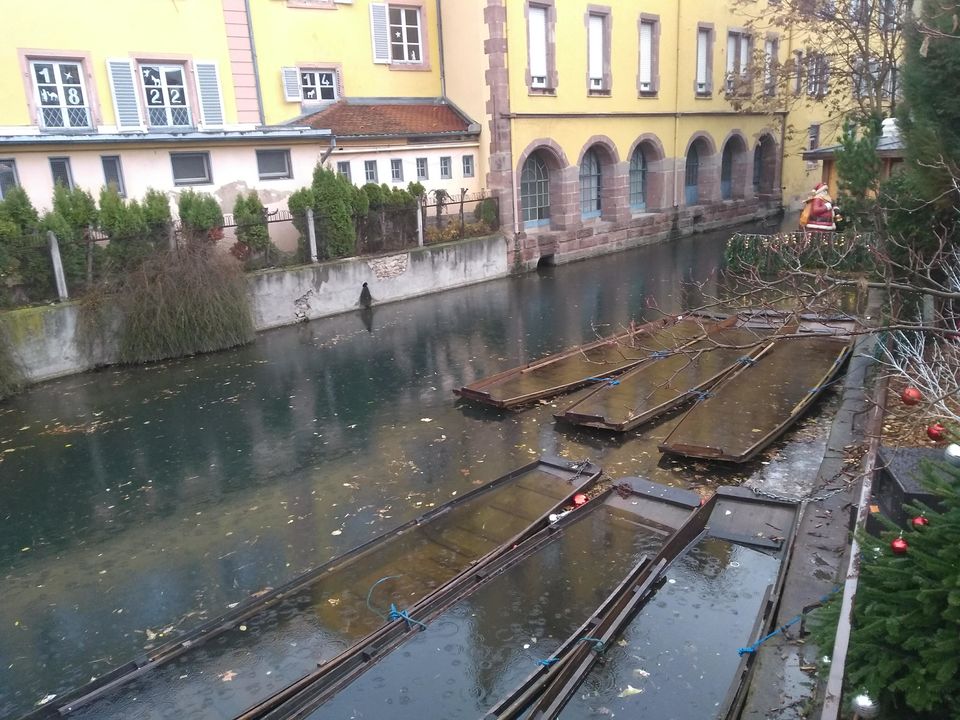 We further headed towards the 'marché gourmand', where we hogged on some classic german 'flemmenkuche', or as they call it in french 'tarte flambée' as we walked by the 'petite venise' gazing at the wooden boats docked by the canals and taking delight in hopping over the many bridges.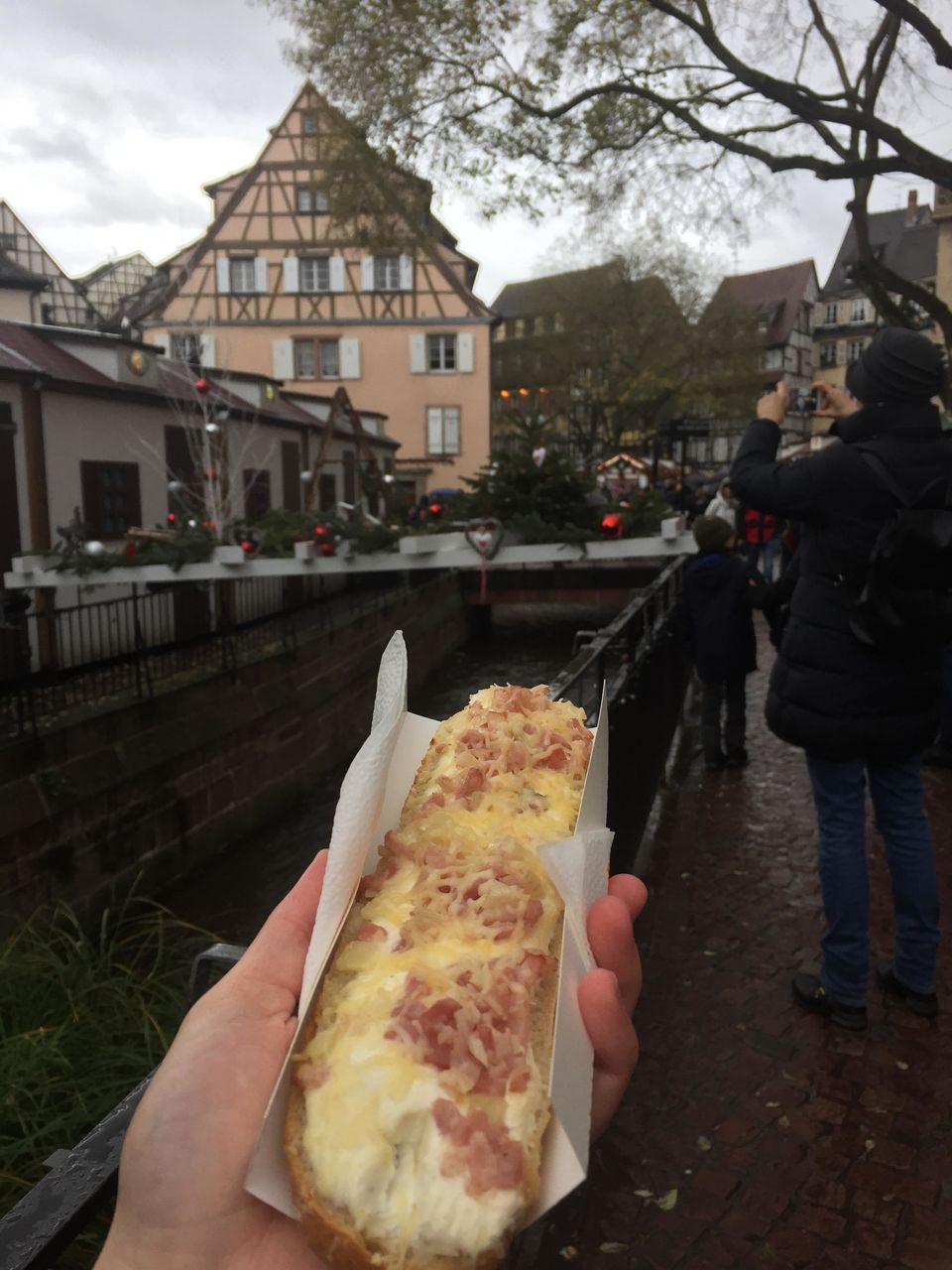 Must admit than even though the weather wasn't too favorable during our visit to Colmar, what made up for it, was some good hot Alsatian food and the sprightly colours around, that lifted our spirits and cheered us up on our way!
STRASBOURG
Every year, France announces the Best Christmas markets across the country. Strasbourg is known to be the Christmas Capital. Before leaving for my winter trip to Central Europe, we decided to stop by in Strasbourg and boy oh boy! it does earn its name of being the 'Capital de Noël'!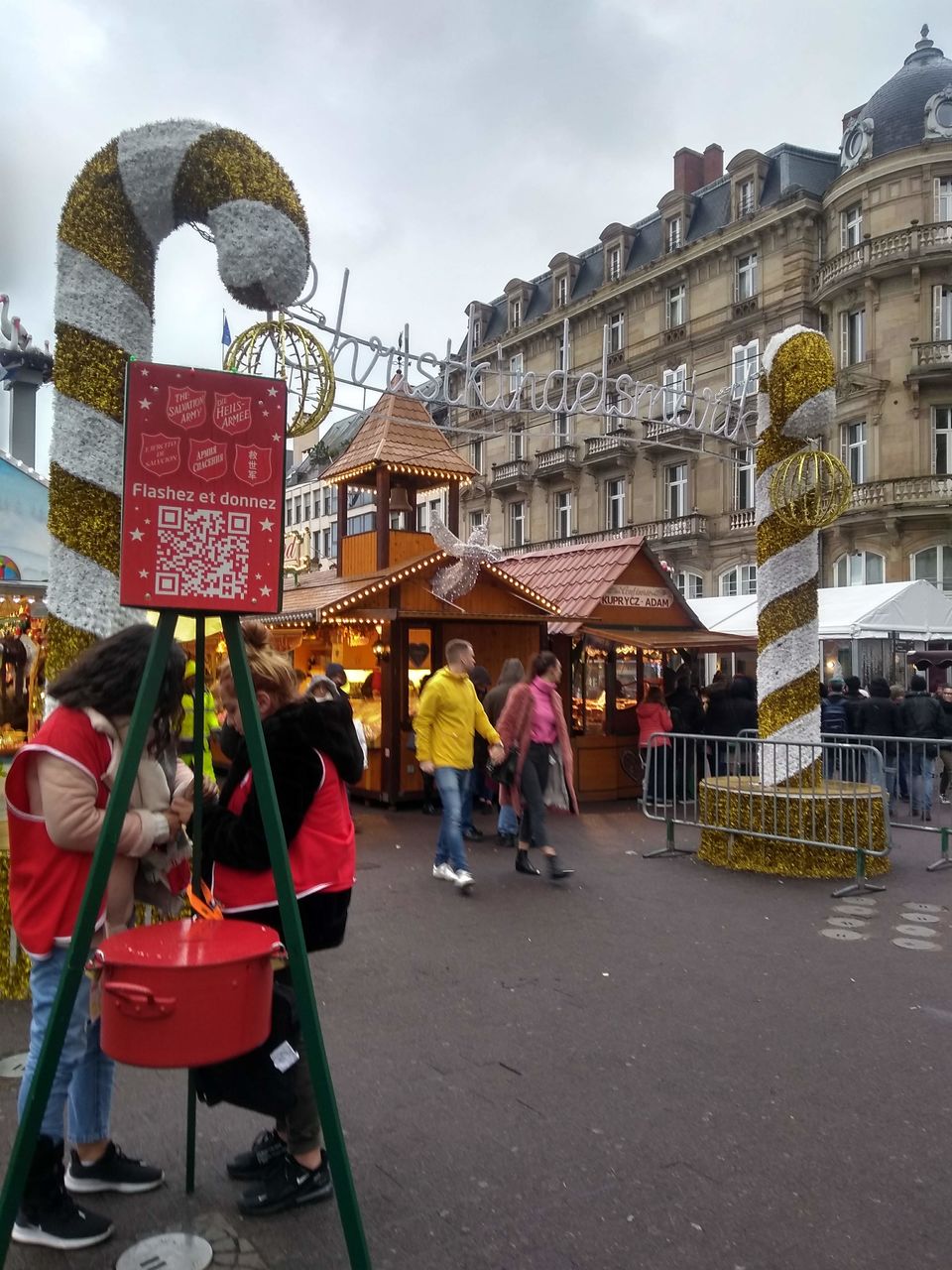 We headed for the two major markets in the city: the one at Place Broglie and the other one at Place de la Cathedrale. The very first sight of Place Broglie was an overwhelming one with a huge centrally located market place with four rows of huge wooden stalls with a carousel at the end.
Apart from the delicacies that I mentioned earlier, what was fascinating and different from the other markets was that these markets sold cards, candles, woolen wears, candies, ginger treats and so much more !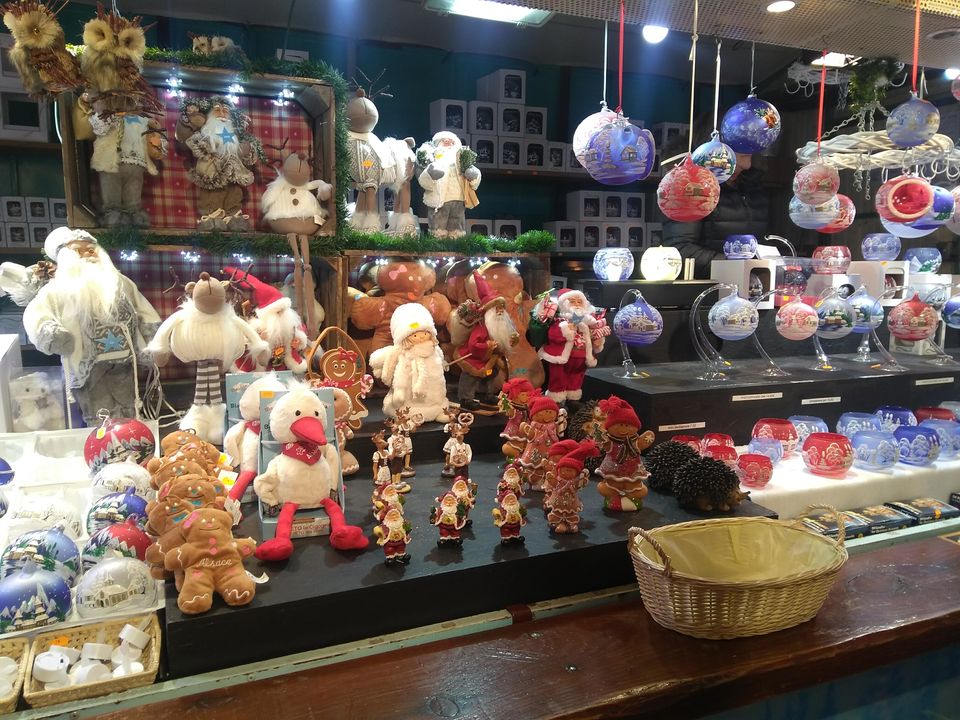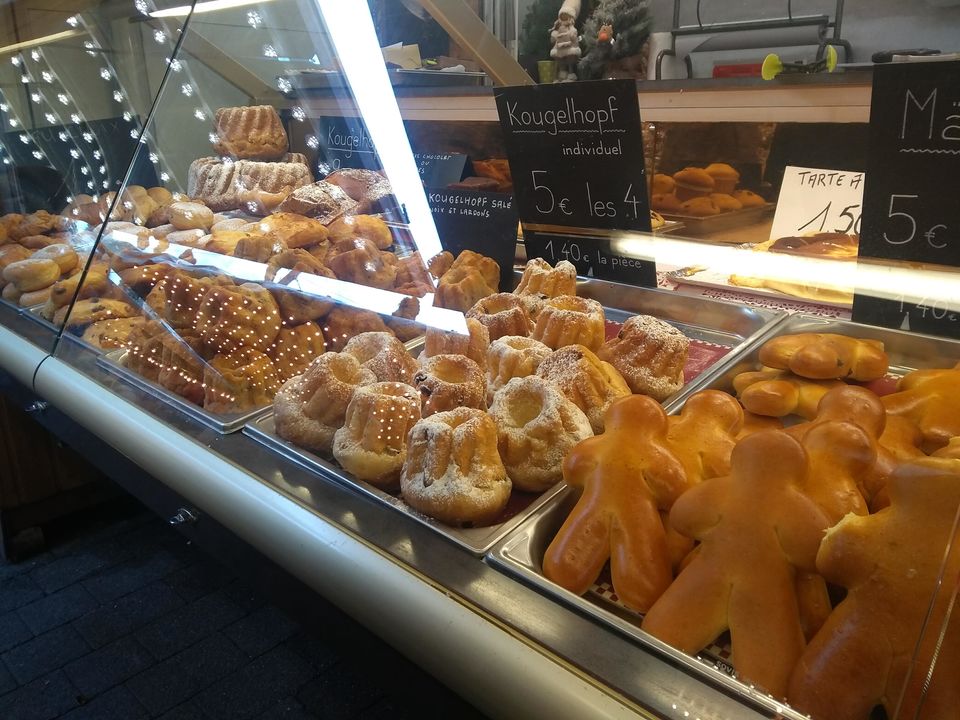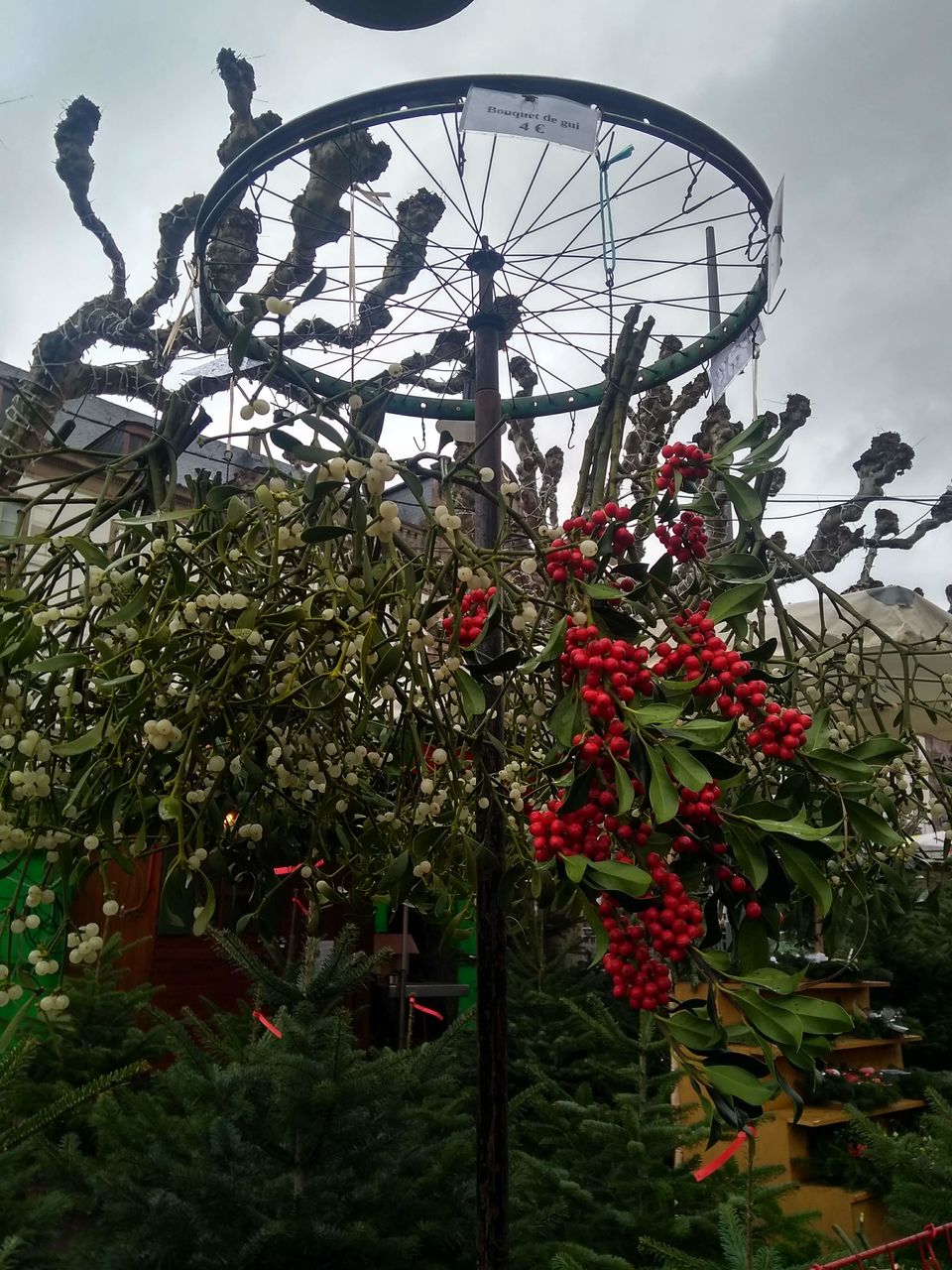 The second Christmas market by the cathedral was almost as good as visiting a town made built of gingerbread houses and as surrealistic as being in Alice's wonderland.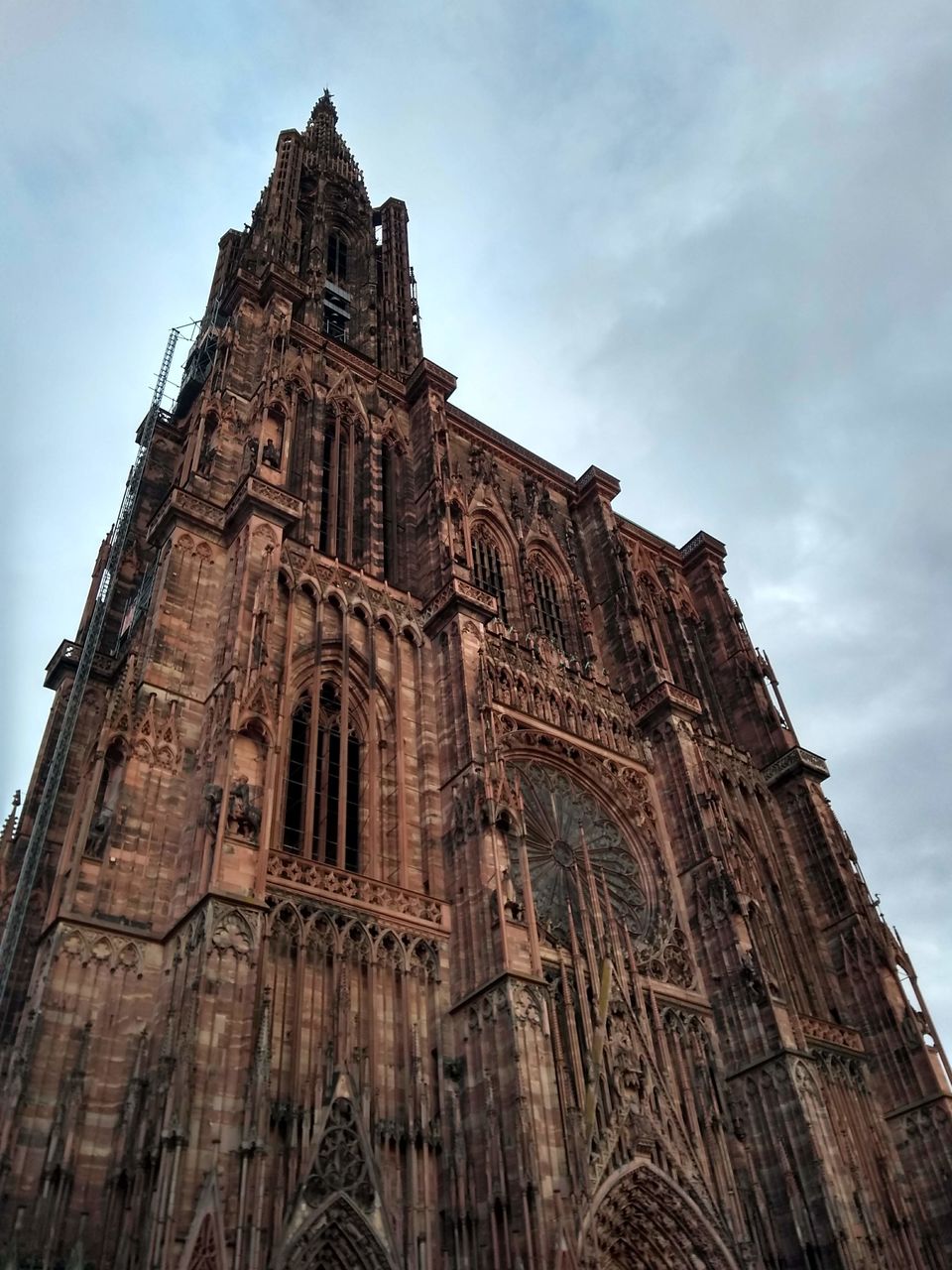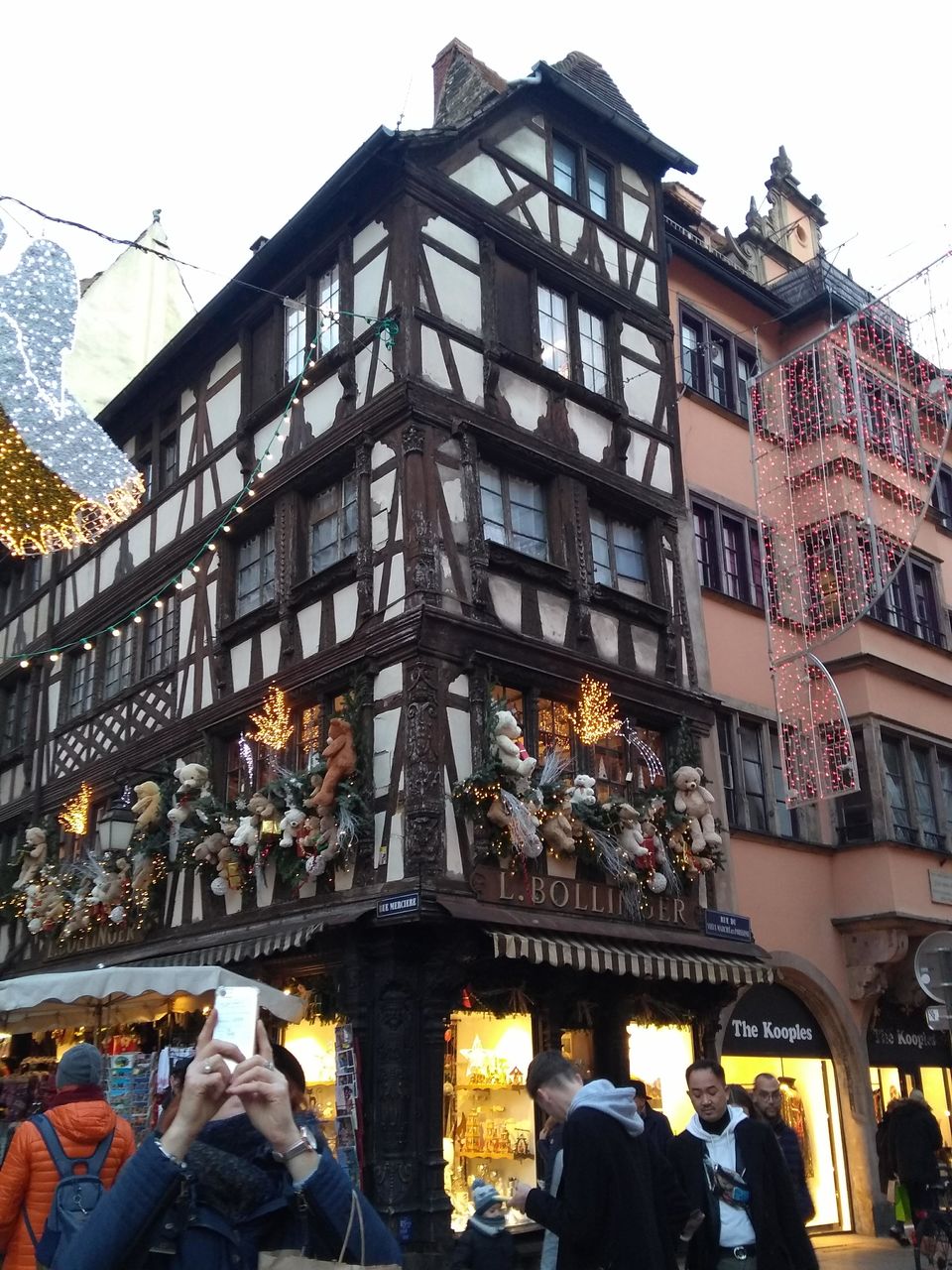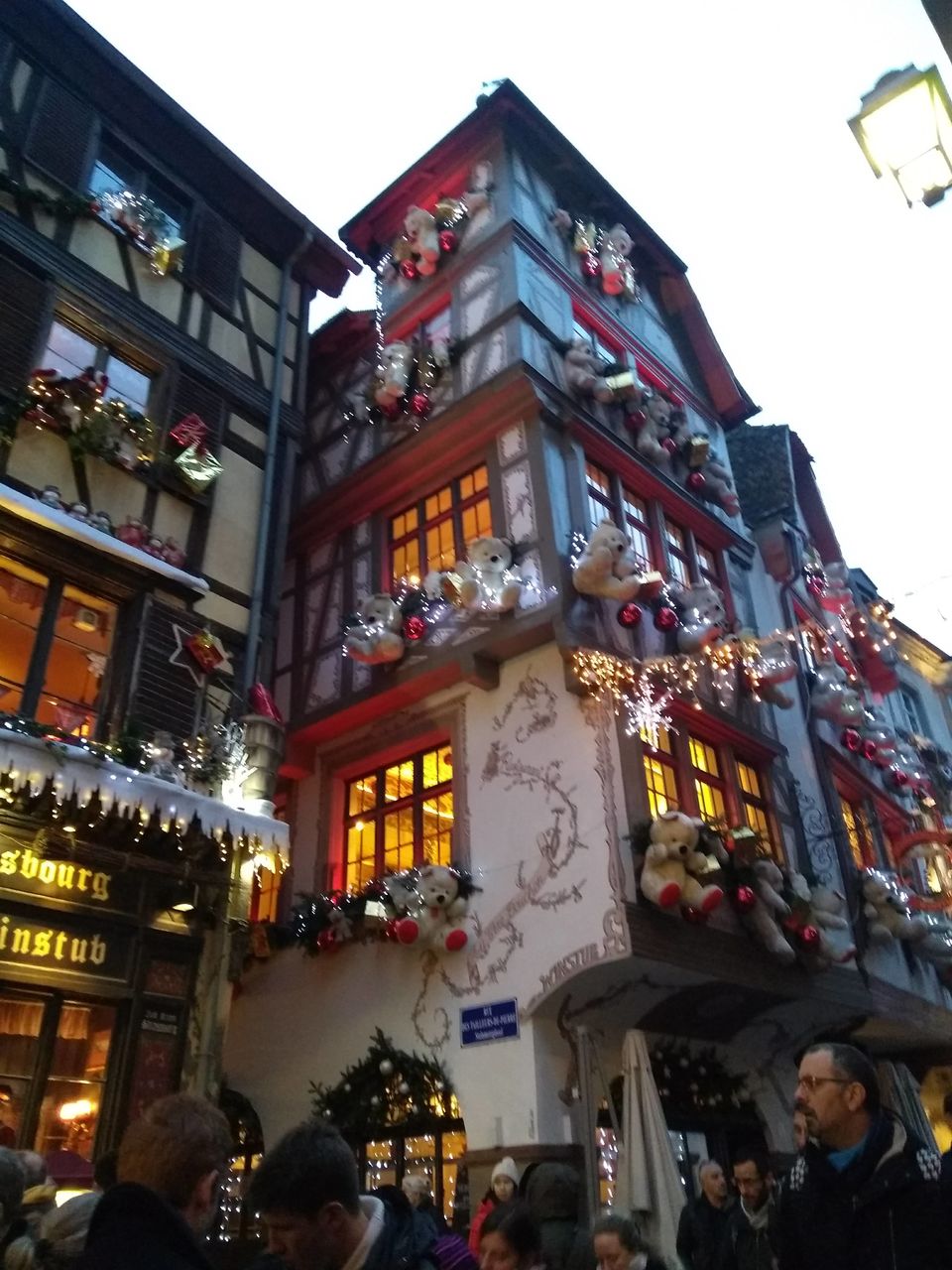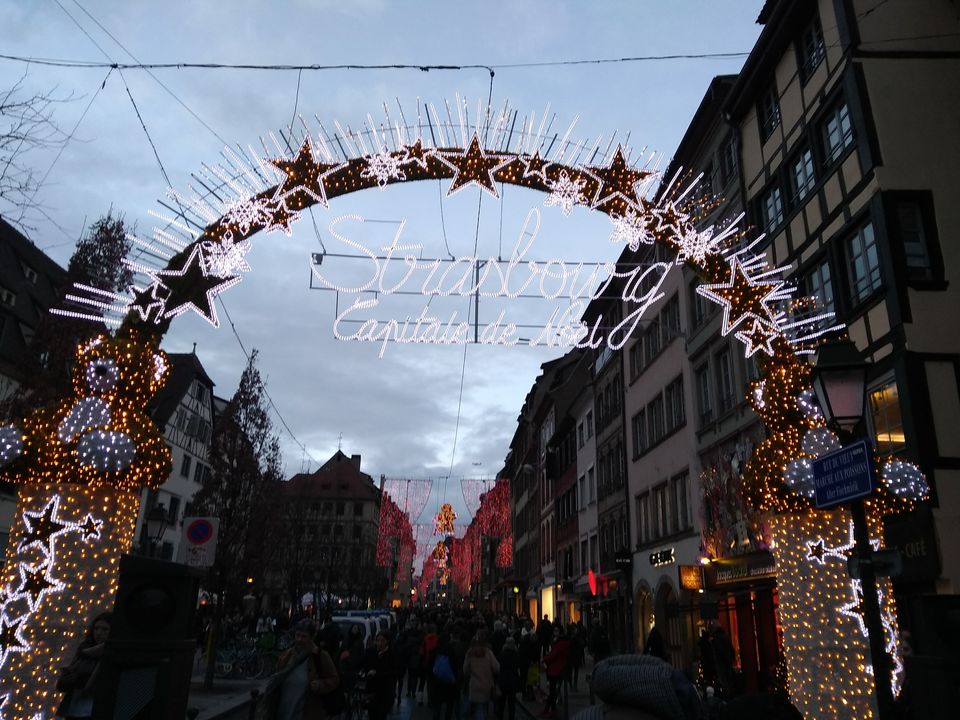 Who would have imagined! The lights,the bewitching medieval architecture and the walk by the canals made our visit an enthralling experience to look back upon in the winters to come, wherever we may be!
CENTRAL EUROPE
While on our way to Central Europe, we did visit the Christmas Markets in Prague, Budapest, Vienna and Krakow.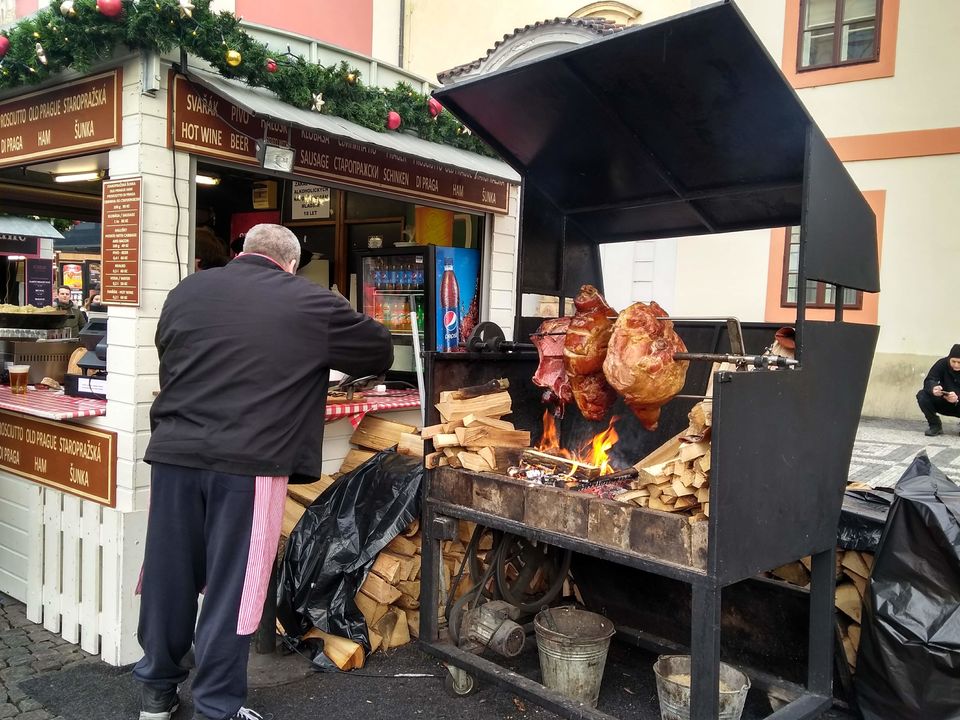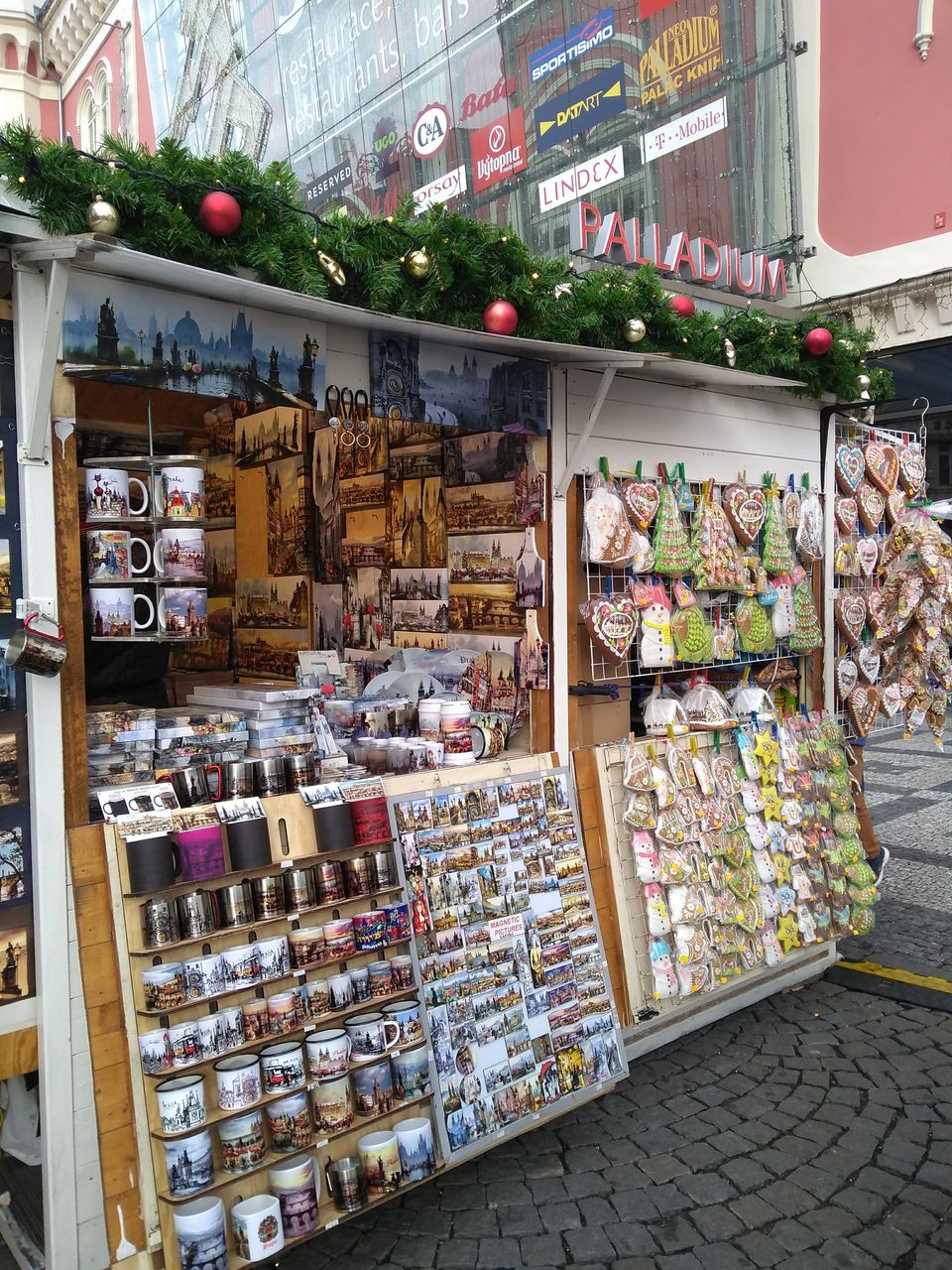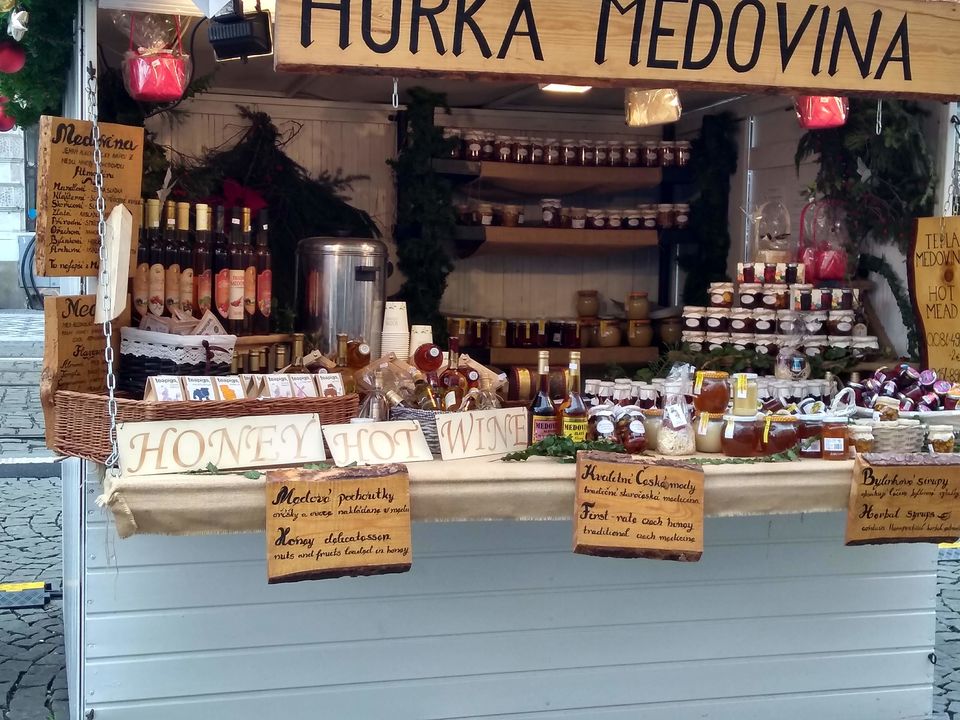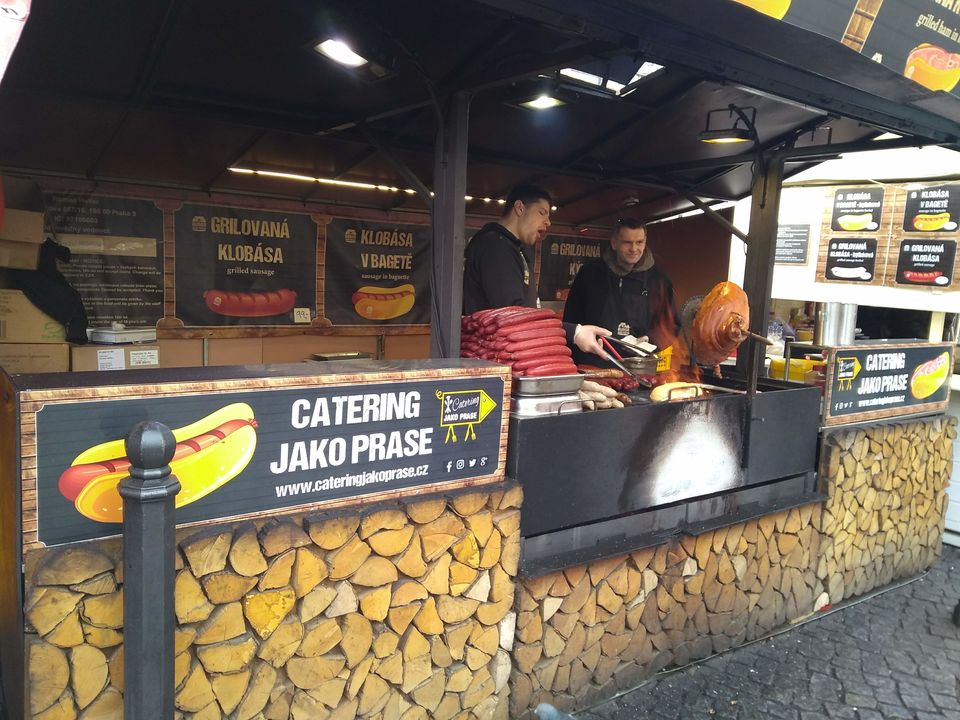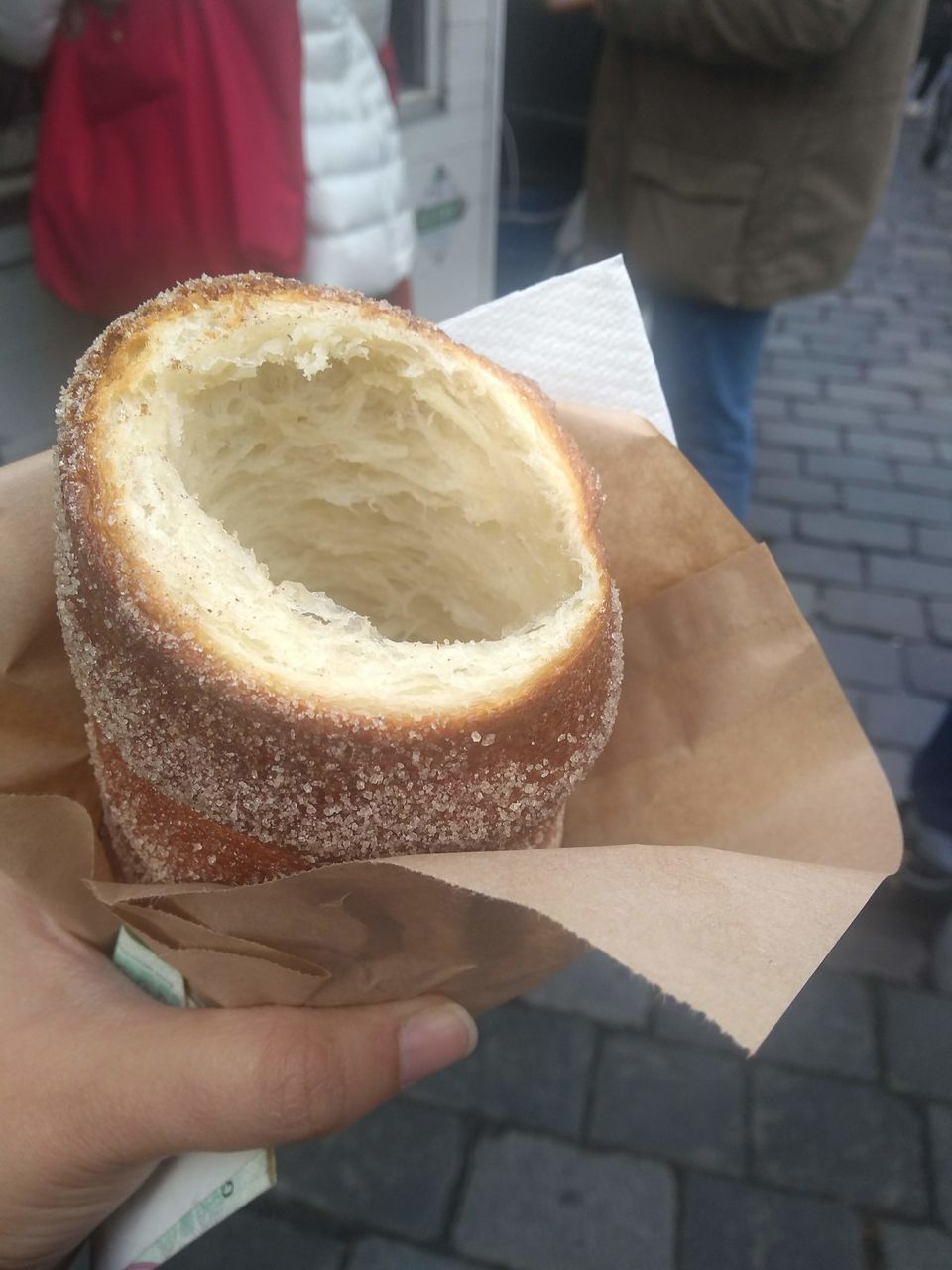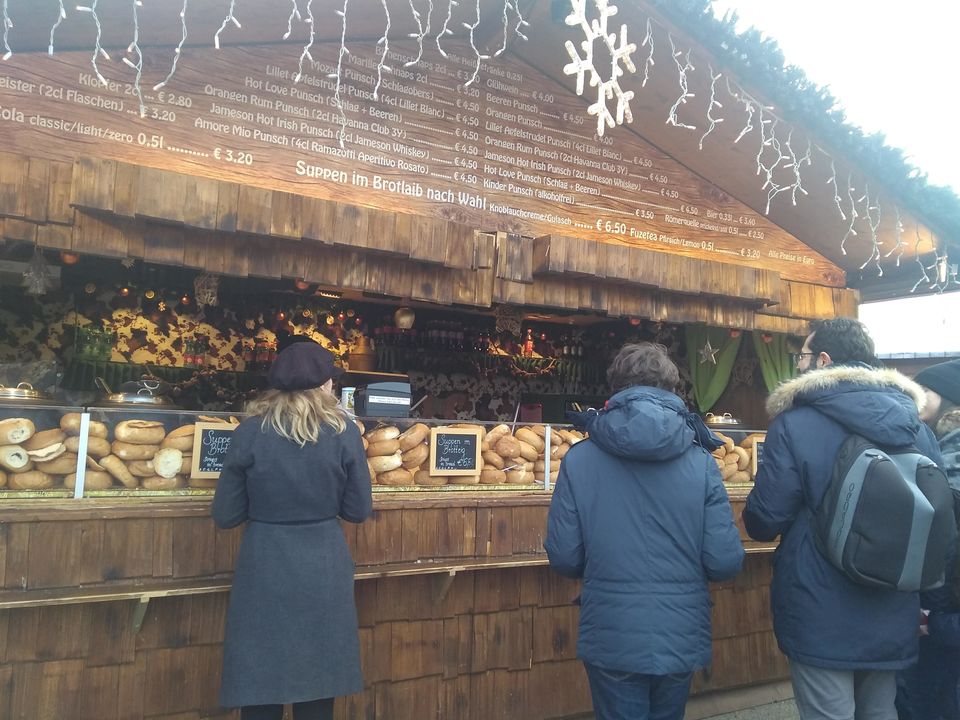 However, without being biased, I will still vote for the ones in France as they were much better in terms of ambiance, food and decor. Once back, I also visited a few markets in Paris, however, they paled in comparison to the ones in the Grand-Est region or the North-East region of France.
So, if ever you make up your mind to visit the Christmas markets, my recommendations would be to visit the ones in the north-east region of France. Some of the other recommended Christmas Markets by the locals are Ribeauville, Kysersberg (comes right before Colmar), Riquewihr.
What to keep in mind while visiting these markets?: Carry cash. Most of the stalls accept only cash.
What to try? My recommendations:
Nougats (French version of chikki/gazak)
Flemmenkuche (bread base topped with cream ,white cheese, onions and small cubes of porc)
Churros (Plain or chocolate)
Gaufres (My favourite! I had them in every Christmas market! Options available: plain with just sugar sprinkled over, people's choice,nutella and my favourite 'chantilly' or cream: Something to die for!)
Bretzel (French name for Pretzel; try the cheese pretzel although they are served cold)
Baeckeoffe (stew with potatoes, onions, mutton, beef, pork, alsatian white wine, juniper berries)
Patates au four (baked potatoes, topped with cream, red onion and other toppings of your choice)
Goulash (Soup served in bread)
Beignet (Doughnut's cousin)
MULLED WINE and HOT APPLE JUICE! (served in all the Christmas Markets in France, both laced with citrus fruits, herbs and spices. NOTE: You pay a euro extra each time you buy them as a deposit for the beautiful plastic cups or 'goblets' in which they serve you wine/hot apple juice. If you return them, you get your euro back or you go home with a sweet souvenir!)
What to do?: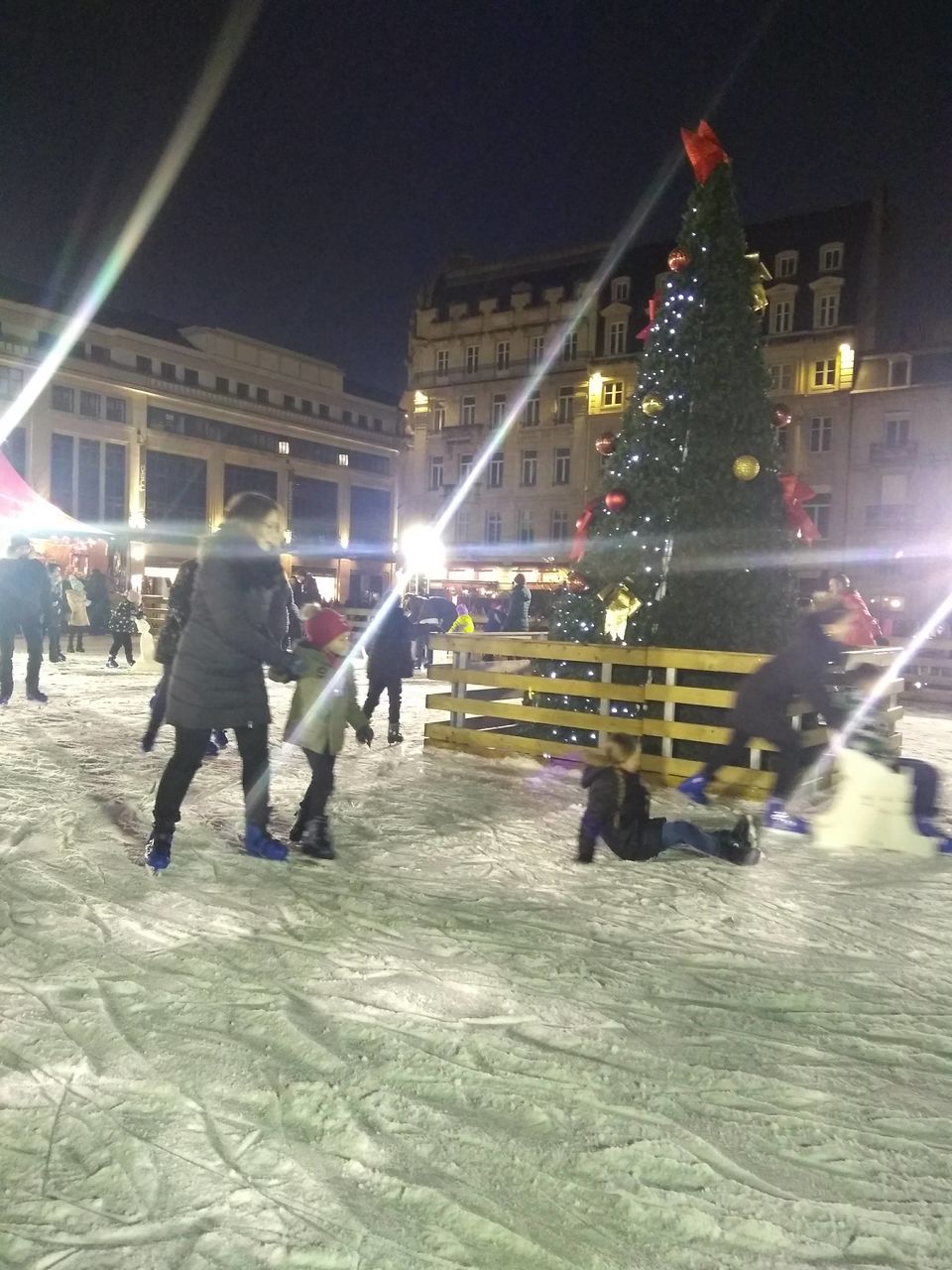 Apart from trying the gastronomical treats, you can always do ice skating! Ice skating rinks are installed in most of the Christmas markets in France and you may try them for as less as 5 €.
Duration: Each city has its own schedule charted out. The markets in France usually open up around the last week of November. Some end on the 30th of December, while most close on the 6th of January. The ones in Central Europe, shut down in February. It's wise to look for information on the official websites of the cities and plan your visits accordingly.
Wish you happy future visits to Christmas Markets as the "Winter is coming"!
Frequent searches leading to this page:-
Top europe tour packages with price, Family trip to europe itinerary, How to plan a family trip to europe, Family european vacation packages, First time family trip to europe