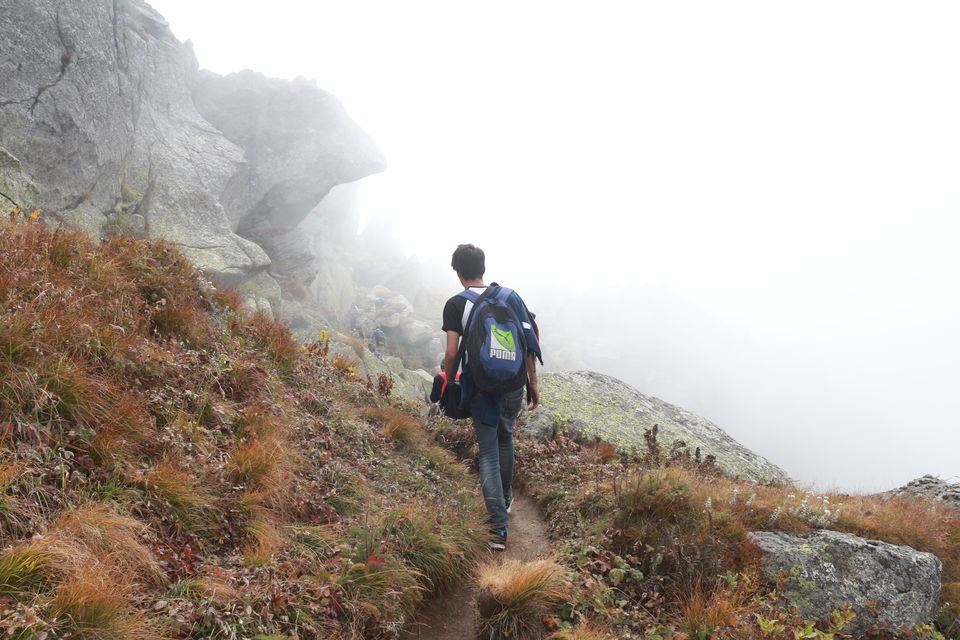 Churdhar Sanctuary is located in Sirmour district of the Indian state of Himachal Pradesh.
The sanctuary is named after the Churdhar Peak. Churdhar (elevation of 3,647 metres; 11,965 feet) is the highest peak in Sirmour district and is also the highest peak in the outer Himalayas. The peak has a great religious significance for the people of Sirmour, Shimla, Chaupal and Solan of Himachal Pradesh and Dehradun of Uttrakhand. Churdhar is a holy place related with Shri Shirgul Maharaj (Chureshwar Maharaj), a deity widely worshipped in Sirmour and Chaupal. The place can be approached by lots of routes but the main routes are from Nohradhar, Sirmour of 14 km and Sarahan, Chaupal of 8 km.
My Story
Bus dropped me off in the old bus stand and There's hardly anyone there at that time. And it was impossible to spend night at that place. So I started wandering around in hope to find anyone. After some time i came across a policeman. He told me to go the New bus as the bus for Nohradhar would be leaving from there. But I had no idea where this new bus stand was. I've been to Solan only once before and too was 3-4 years before. So I wandered around a little more and Finally found the bus stand. I spent my night there. there was free wifi there So yeah It wasn't that bad.
The next day I catched the first bus(Driver was sleeping in the bus I woke him up around 4:30).  By 9:30 we reached Nauradhar, had our breakfast and started our trek with no sleep whatsoever. Took us 5-6 hours to reach the top. It was a hell of a experience.
How to reach Churdhar
1. Take a Bus from Chandigarh to Solan. It's alsmost a 3 hours journey (66.8 km) There are plenty of buses available.
2. Take a bus from Solan to nohradhar(almost 70kms) or whatever transportation according to your budget. First Bus for Nohradhar leaves at 5 a.m.
3. Trek starts from Nohradhar.
Where to Stay
There are many cheap hotel rooms in Nohradhar. I stayed at a hotel named Chureshwar (400 rs).
In Churdhar, There's a dharmshala with enough resources to get by. They won't charge you for the room. You'll have to pay for the blankets though(20-30 rupees per blanket)
Where to eat
There're many good dhabas with decent food in Nohradhar. On the trek there's no shops. On the top, There's is bhandara service available(dinner/breakfast).
Tips
It can get very cold up there during the night So pack accordingly.
Don't go during the winters or during the monsoons if you're not experienced.
Try to catch the first bus. So that you can start your trek as soon as possible in the morning.
There's a informational board at the starting of the trek. On that board there're contact numbers of the Churdhar community members. Give them a call before starting your trek and let them know that you're coming. So that can prepare food & accommodation for you.
Pack enough food with yourself as there are no shops on the way.
Carrying Tents and other camping equipment isn't necessary but if you want to trek according to your own terms and preferences you can.