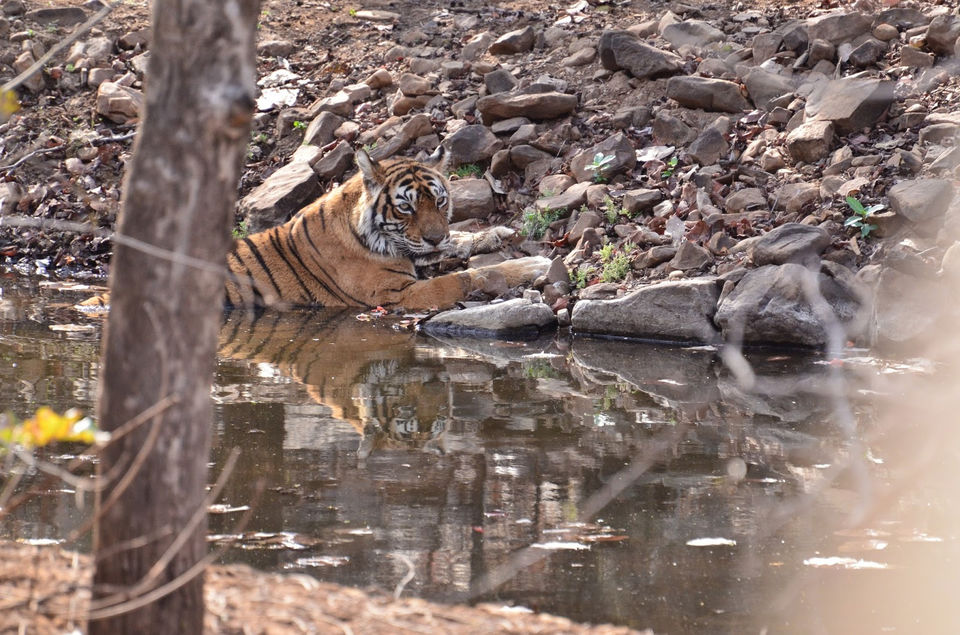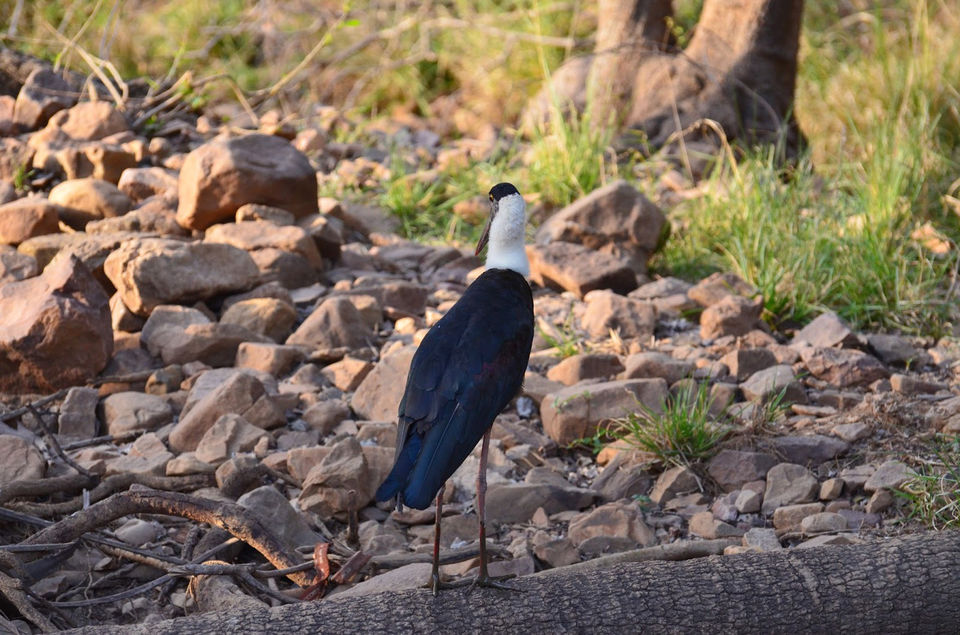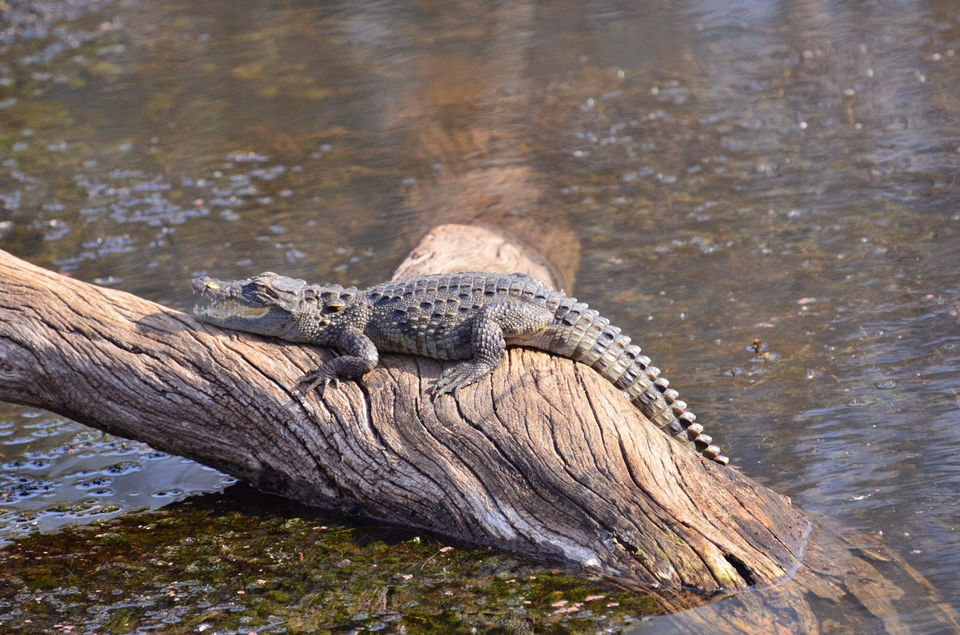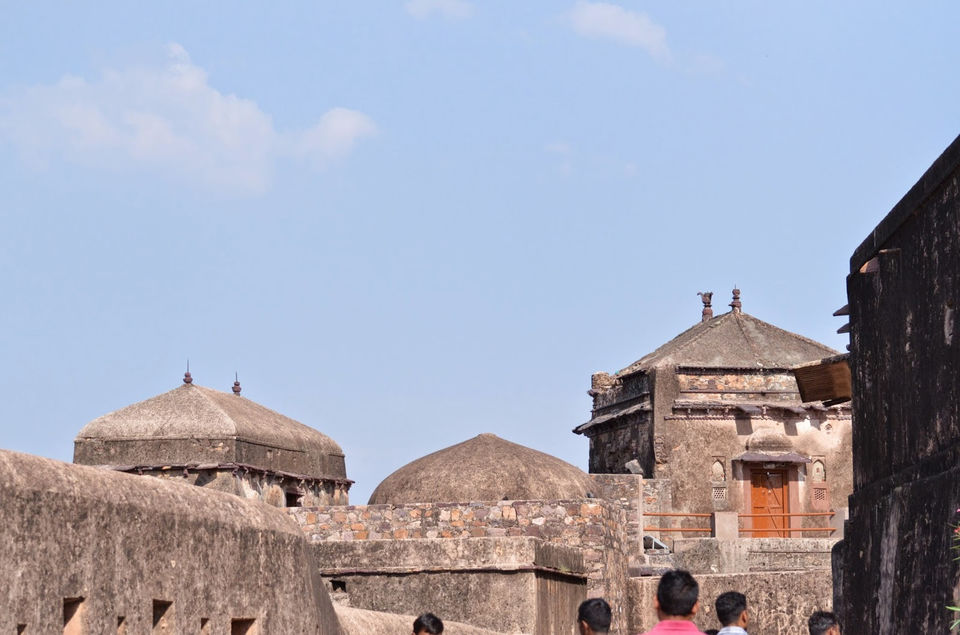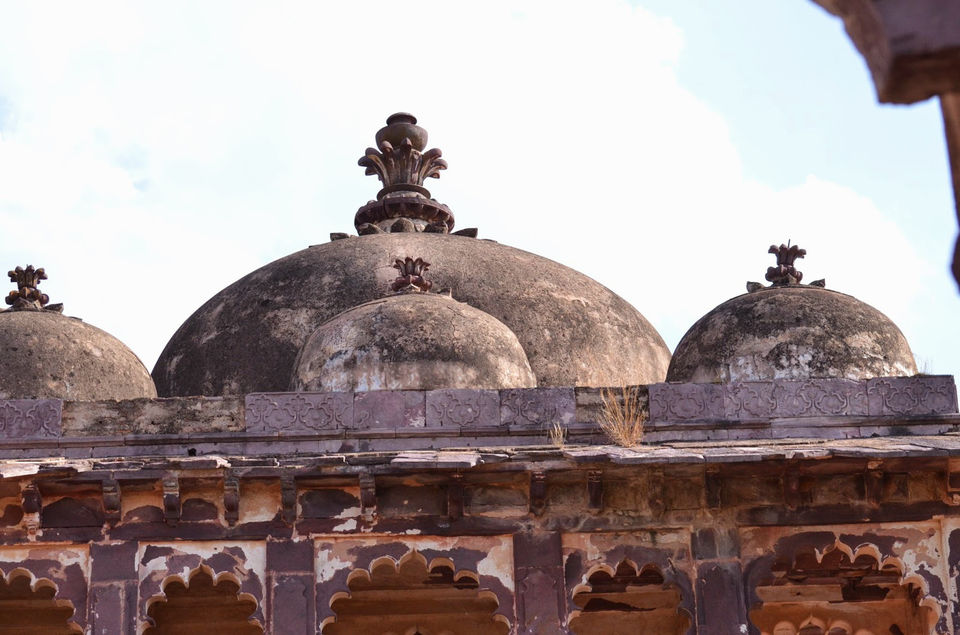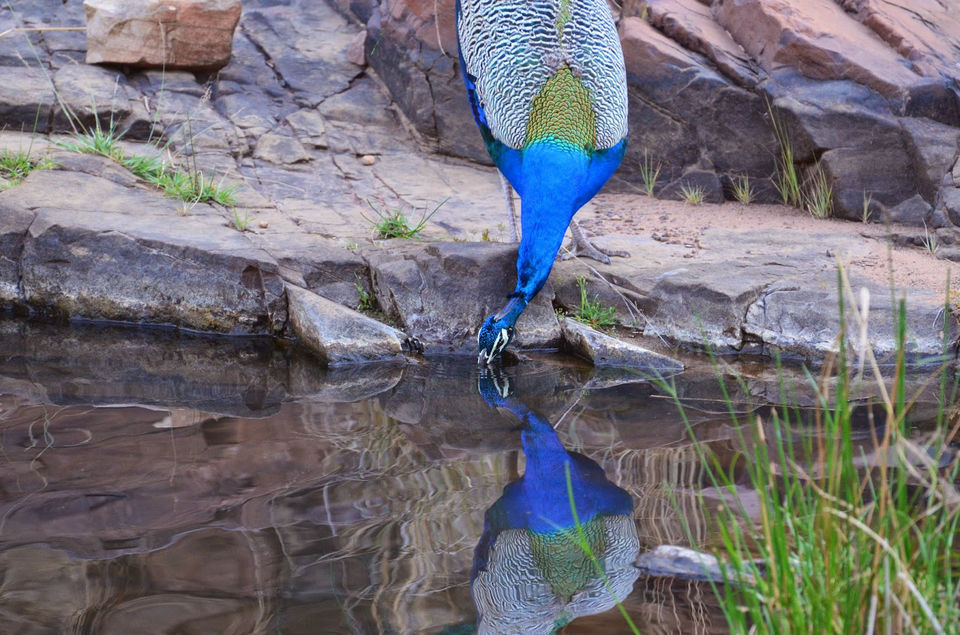 When Ishan called me to ask whether I'd join him for another wild life expedition, I couldn't say no. He offered me a trip to Jim Corbett; however my penchants came down to rest for I have already been to that place. After his call my wanderlust ignited and so the strong urge to make my travel plans. I closed the tab I was working on and started Googling for valid options. This time I was looking for a hard-core adventure trip and started thinking inside the labyrinth of my mind. I stumbled upon Ranthambore and its unaccountable wildlife renown.
The purpose of my trip was to confront the wildness of nature and surreal occasions which one is likely to plaudit after visiting natures lap. The word Ranthambore out of the blue reminded me of the tigress that I once saw on a Nat Geo program. If I wasn't wrong, the name was Machli. It gave my adrenaline a kick and I called Ishan. The next thing I know is that I am heading to Ranthambore. We articulated our plan and booked hotels along with safari. We fixed the dates which were most comfortable.
I did not read, Google or ask anything about the place because I wanted it to be carved on an inkless sheet of my experience. As the date of our travel was nearing I became more curious and excited about how it is going to be. I, Shtakshi (My sister) , Ishan, Rashmi and Piyush were the comrades of this wild-life excursion.
Day 0: 21st April, 2014
With a wide smile on my face I left office around 7 P.M. My dad came to pick me up and we headed to a nearby restaurant for dinner. I did not eat much merely because I was too excited to get started with the whole trip. I reached station sharp at 10 P.M with my sister. After a while, we boarded the train and it started moving. The idea was to board the train and doze off because we all (I, shtakshi, Ishan & Piyush) knew that it is going to be a big day tomorrow. We spent entire night chatting and busking. To our dismay, we did not receive a penny.
Day 1: 22nd April 2014
We had booked a hotel + 1 Safari (Gypsy) + 1 Safari (Canter) + 1 Breakfast + 1 Lunch & 1 dinner for 3000/- per person. This was a package that we signed up for. You can find myriad of tour packages online. We reached Ranthambore at 6 A.M and received welcoming from a name tag that read our names. We boarded a gypsy that took us to our resort crossing lustrous gardens, pebble routed roads, kids at play and enchanting flaura. Our hotel was very close to the railway station and took us hardly 10 minutes to reach. I'd highly recommend raj palace Ranthambore.
The rooms were clean, the beds were made, the food was awesome (which really is a concern in this deserted area) the staff is exceedingly welcoming, the services are quick and most importantly the ambience is worth mentioning. It has a sprawling lawn in front of every room, the walls covered with veils of money plants, a swimming pool and awe-inspiring delicacies. We took our first safari to Ranthambore fort on that day.
Ranthambore fort is one massively constructed fort and falls under various categories to delight holidaymakers. It will leave you truly amazed and caught under the awe of this gigantic architecture, rich history, years of legacy and strong belongingness towards its heritage. The fort is perched high on a hill of about 700ft and is situated about 5km inside the park. HISTORY The stone commemorative inscription at the site claims it was built by Maharaja Jayanta in 5th century for his safety and took 400 years to completely get this into a shape it is today.
It is a 1600 years old fort. Further it was ruled by the Yadavas (for 300 years) until they were driven out by Prithviraj Chauhan in the 12th century with 1301 being last era of his rule. He only ruled for 19 years. He wanted to expand his dynasty and control till Gujarat and other regions as well which appeared as a big threat to the then king of Delhi, Jalal ud din Firuz Khilji attacked over the region in 1290, but failed miserably. It is said that because  there were different rulers this part of the fort has significance from all the three: Church like steeple , temple like steeple  and mosque like steeple . Other research (and what I read many places on the internet) suggests the fort was started by a Chauhan warrior way back in 944 AD. The fort has a very intriguing past which could be learned under the assistance of any local guide. The guide will begin by charging you 1000 /- for one trip, however you can negotiate up to 100 or 200.
We hired a local guide for 150 rs. We returned back after sighting some animals and birds (aforementioned names). We returned to our rooms around 6 and were very tired. The fort is high and demands you to walk a lot in the scorching heat. It has countless steps (because I did not count, reminds me of my gasping) and pathway which takes you up. You are bound to get very tired. After taking a shower, we all started chatting and how we missed an opportunity to sight tiger/ tigress. A couple of beers and the day came to an end.
Day 2: 23 April, 2014
Our day began quite early. We signed up for a canter at 6 A.M and so we reached outside our resort around the same time. The canter came precisely around 6. It can accommodate around 20-24 people easily. Our first experience with canter was not up to the mark because we couldn't site any tigress, especially machli. We went in zone 4 which has the maximum leeway of tiger sighting.
(** See, frankly the sighting depends upon the area where it has been last seen. You cannot assume any area to be more prone or capable for sight-seeing however zone 3, 4 & 5 could be your ideal choice because it has the uppermost scope)
The area is very big and has been divided among carnivores, where they are likely to be seen. Zone 5 is where machli resides; I will come to that later. After the canter trip ended, we all were extremely exhausted and bewildered as we did not see the tigress or any cub for that matter. We saw many birds and spotted deer on the way, but that's not what we came for. We headed to our hotel and jumped in the pool to find a way out of our miseries. We decided to take another canter and bluff some more amounts on our luck. This was around 2 P. M. We had a train to catch around 3 and an option to take a canter; we decided to take the canter for the last time and go on another jungle excursion to try our luck. This time we booked zone 5 and were very excited to join in.
As we entered the jungle, it was composed more than usual which depressed me to the core. I already imagined that I have wasted my time, money and energy again only to discover a call from peacocks and monkeys when our guide asked us to keep quite. The canter was heading slowly in a direction and we all started watching minutely in different directions. We spotted machli, the tigress resting calmly half submerged in the pond. She was capacious and mesmerizing. Her body was covered with beautiful embroidery of yellow and black as if someone has carved it, her claws were resting on each other and she was taking heavy breaths. Our canter stopped and we were very close to her. We were at a distance of 50 meters which was another reason why we were extremely fanatic. We watched her move and shifting from one side to another; we watched how gracefully she saw at us looking at her and in that moment the vivacity of life came to me. In that moment I realized that how two living beings who breathe, eat, converse and live are so similar and yet so distinctive. Our canter moved ahead in the jungle and we sighted various birds chirping and sitting.
The feeling and experience is truly out of this world and I cannot put words to how exuberating it was to enter a region which was man-made yet not in man's control.
Things to know:
Always make pre bookings: You may (not vouching, highly uncertain) discover cheaper options once you reach there but avoid facing troubles in finding accommodations or paying more than what you are expected to. Pre-bookings will allow you to bargain and experiment with your options.
Your agent will leave big room for bargain and therefore make sure that you cross check the prices with other agents, online or anywhere else.
The park will charge you 400 Rs for video shooting. There are no charges for clicking pictures.
The price of canter is 600 per person. Your agent is likely to charge you more for this. Kindly cross check or book directly from the website.
Carry binoculars / cameras
The most desirable time to visit is mid April- mid June. You are more likely to sight animals once they are out to drink water and away from their abode.
Book safari tickets online either through your agent or by yourself. Zone 3, 4 & 5 are very likely to offer to the best sighting of this region.
The only place where you'll find good food is the hotel you are staying in. The whole area does not provide any good food facility and therefore trust your resort on that.
Carry sunscreens: It is extremely hot.
Try Bharatpur Bird Sanctuary which is 196 K.M away from Ranthambore.
The local transportation is expensive and will begin from 100.