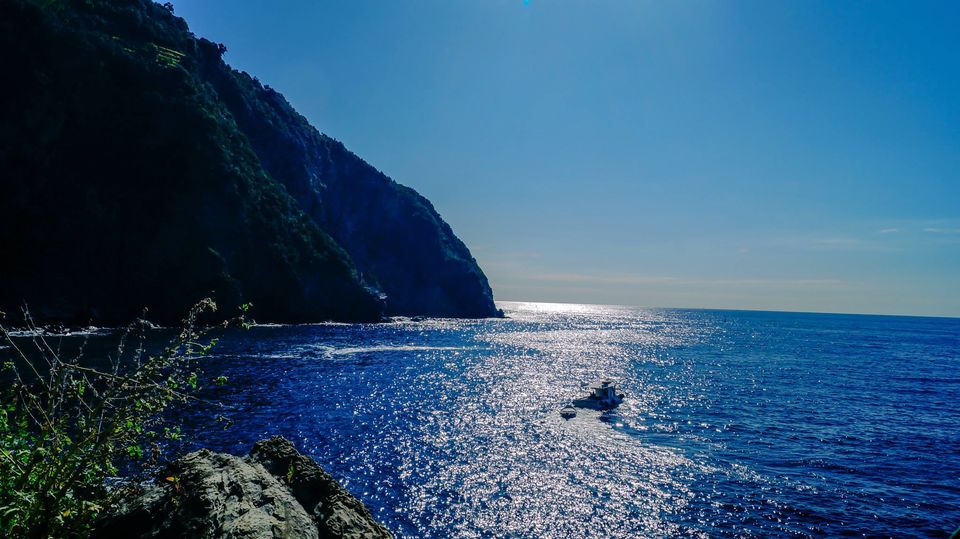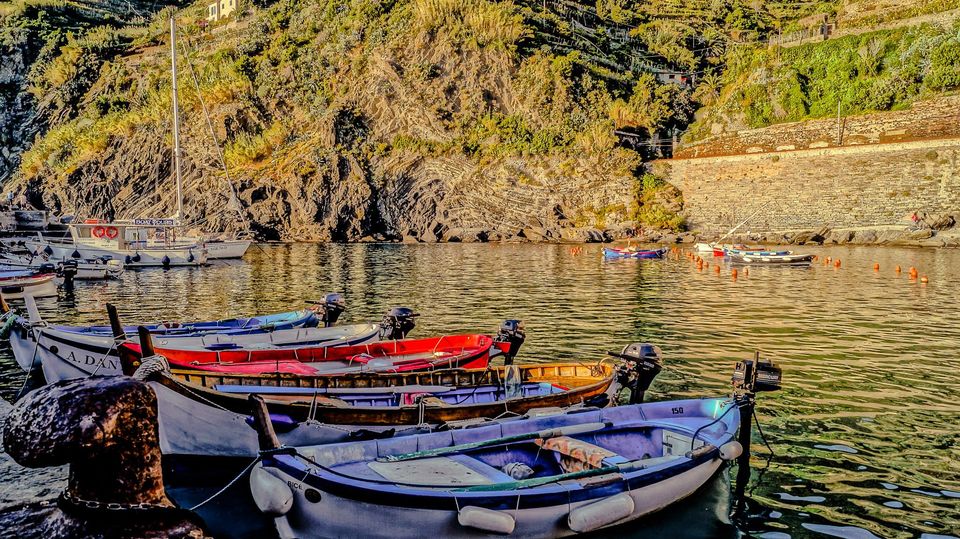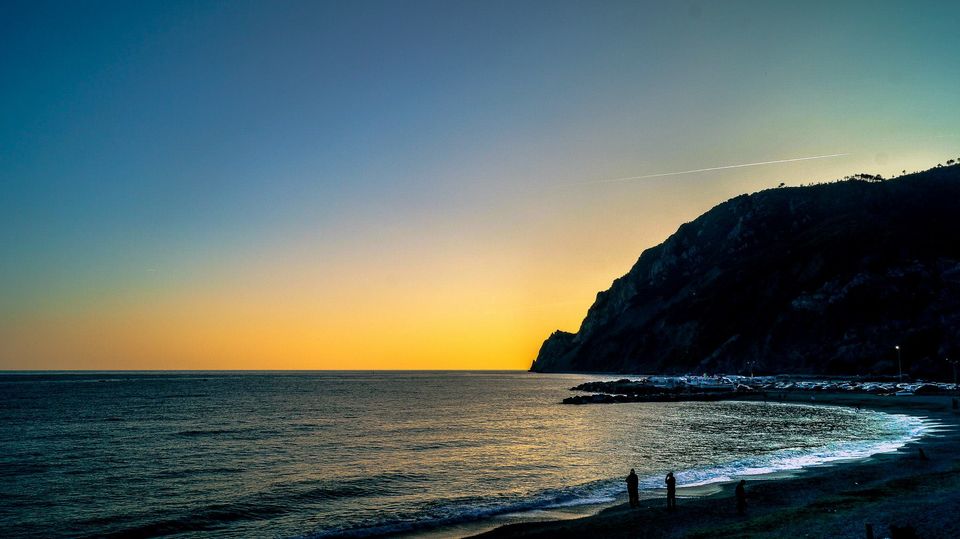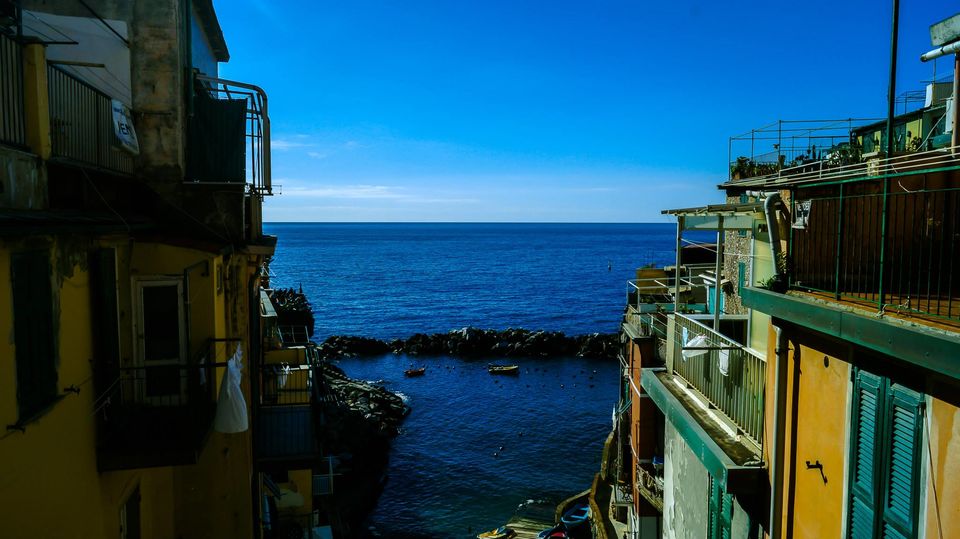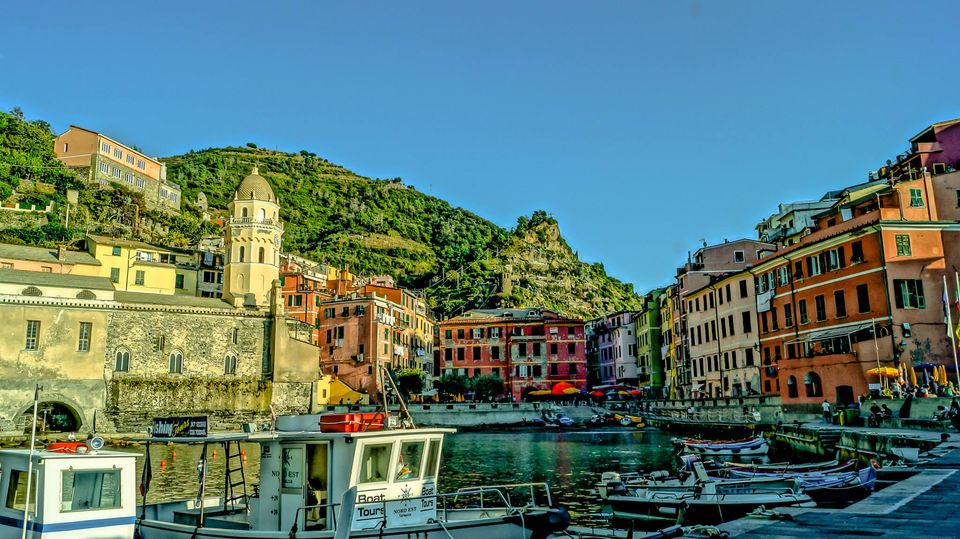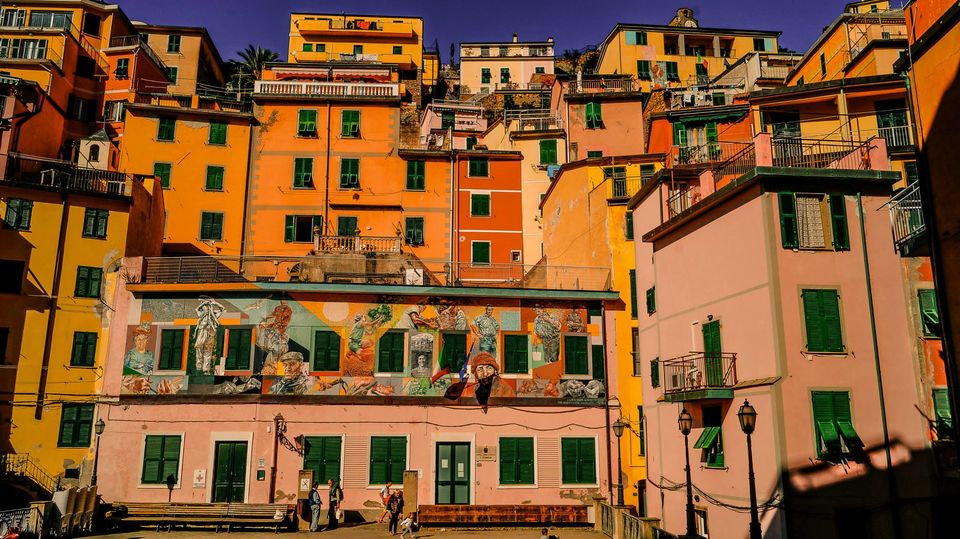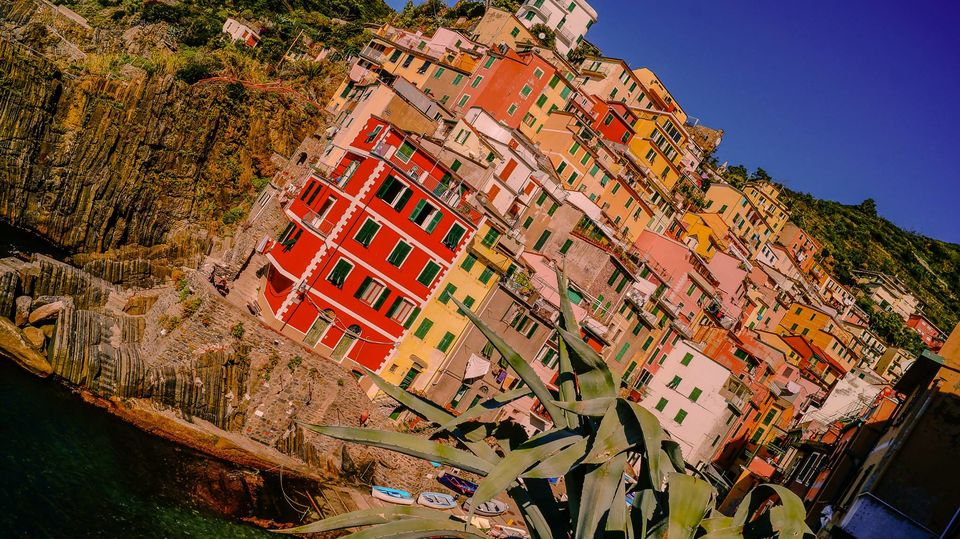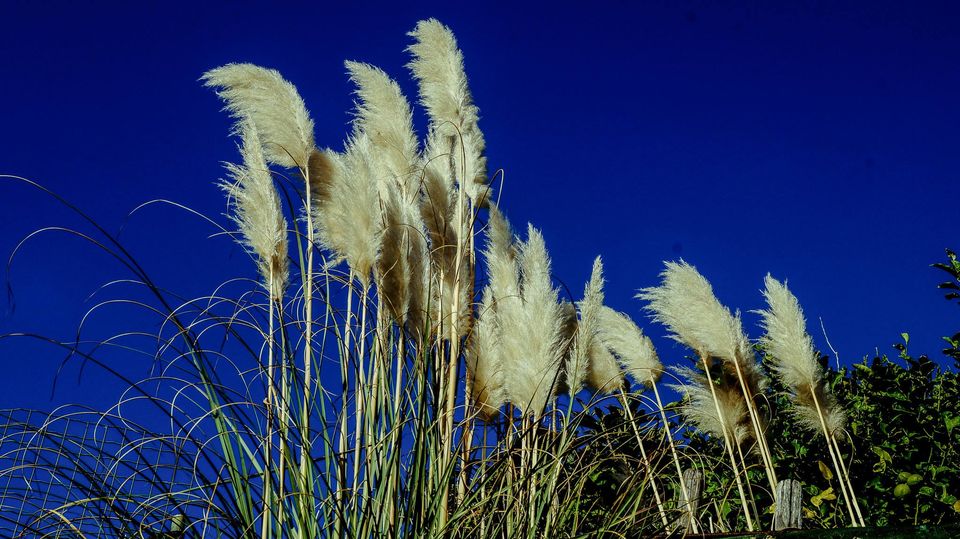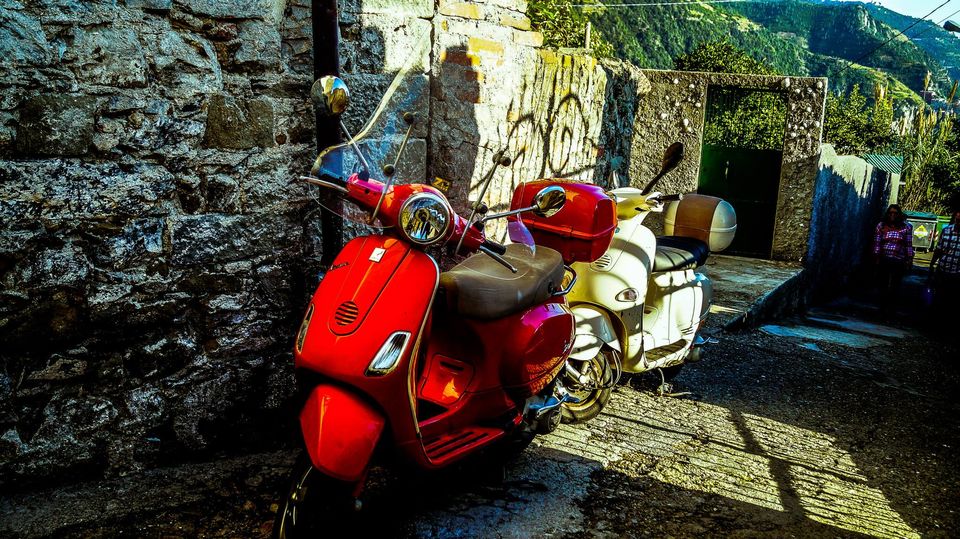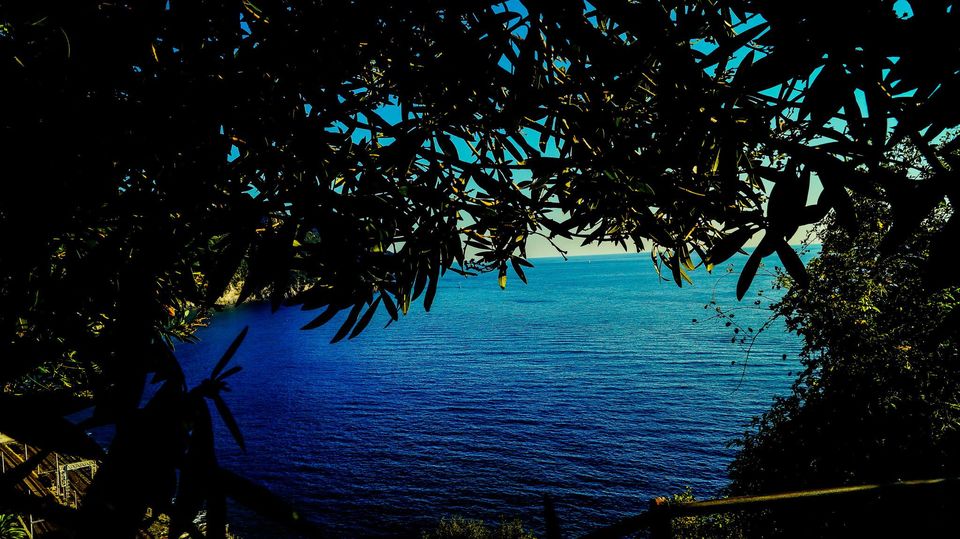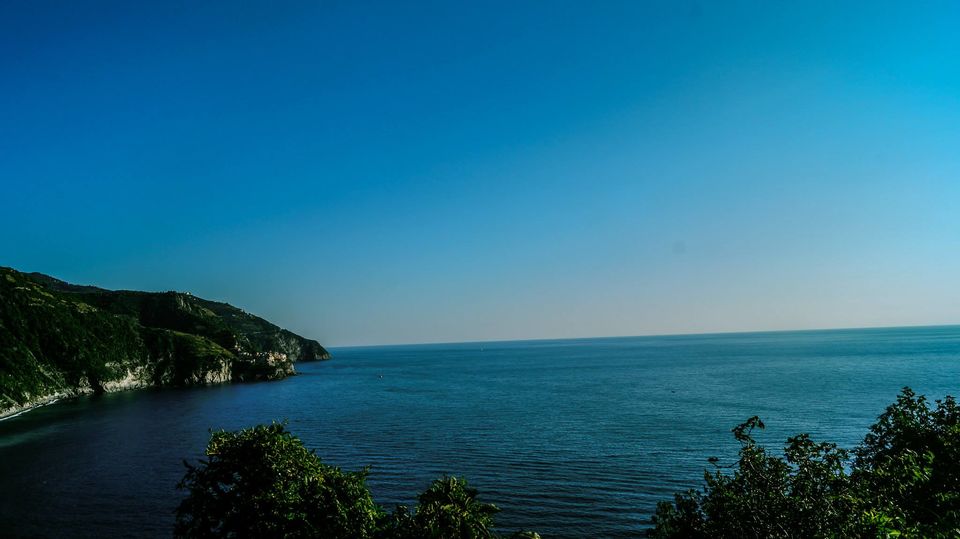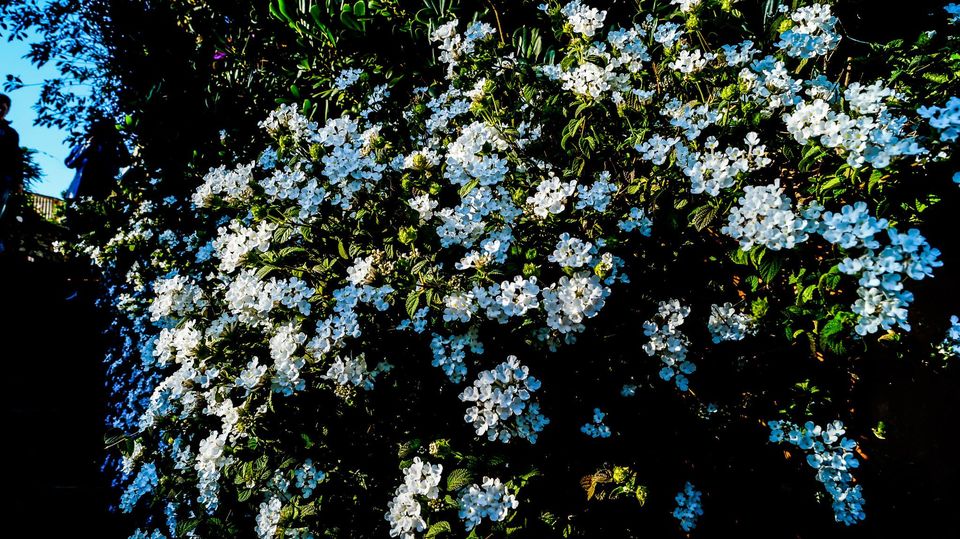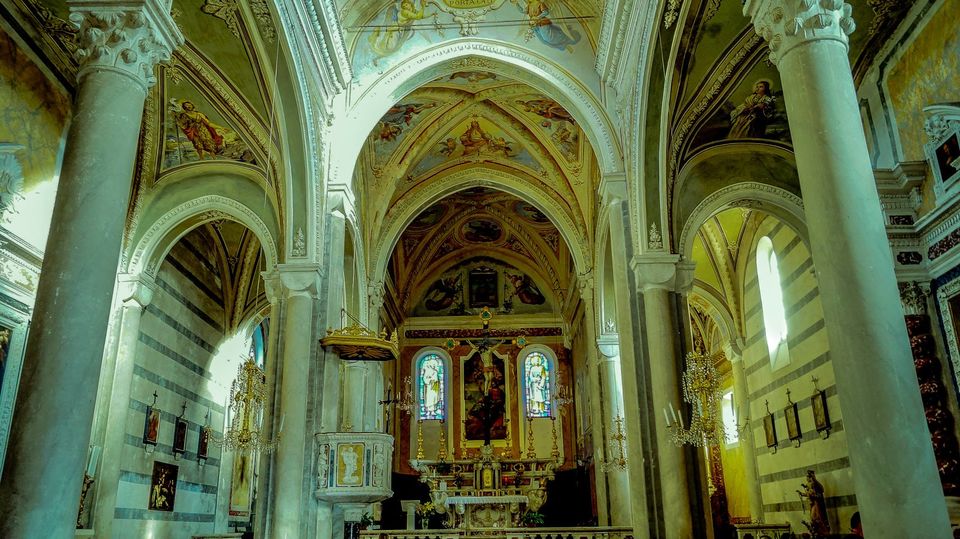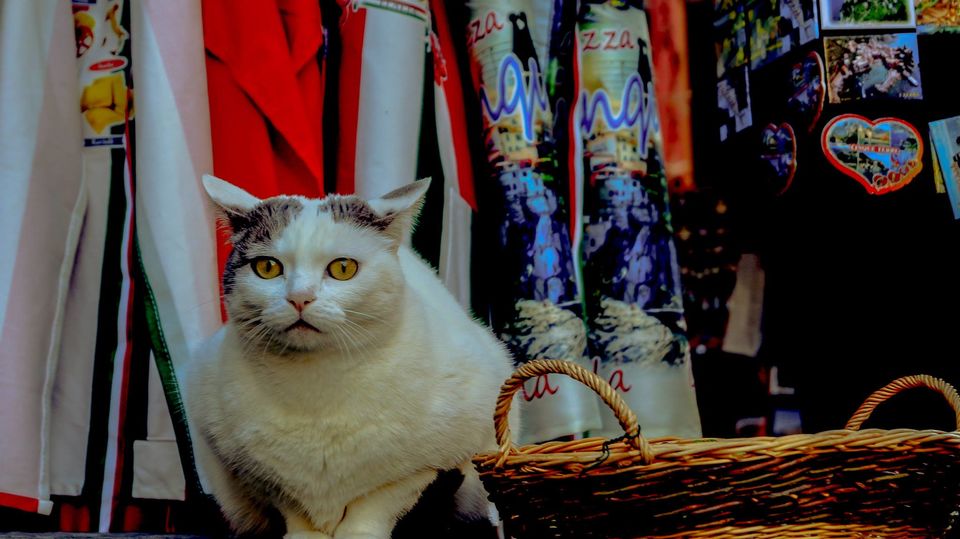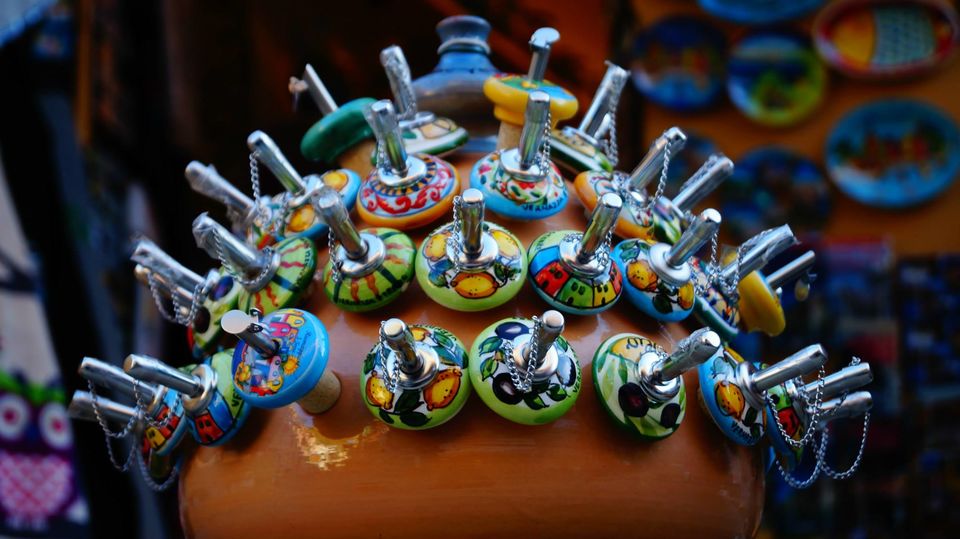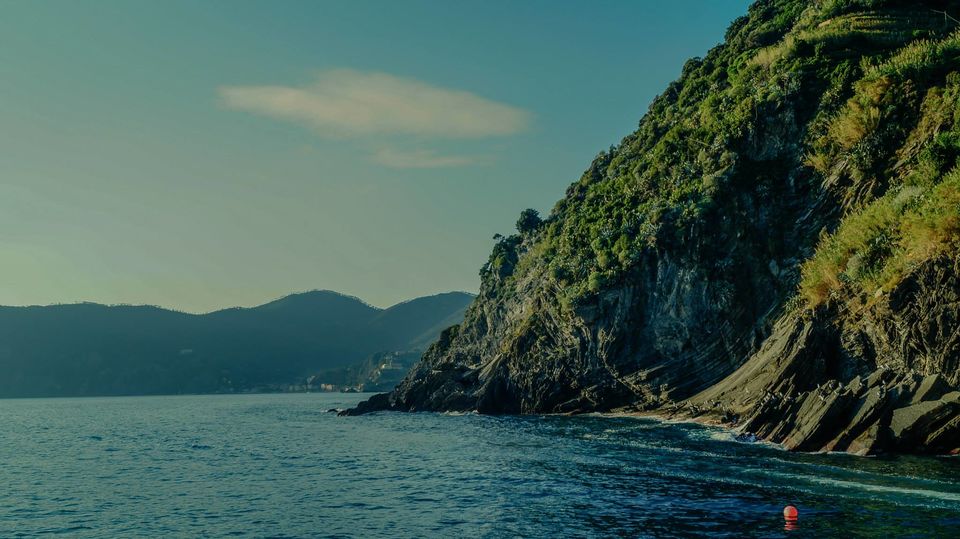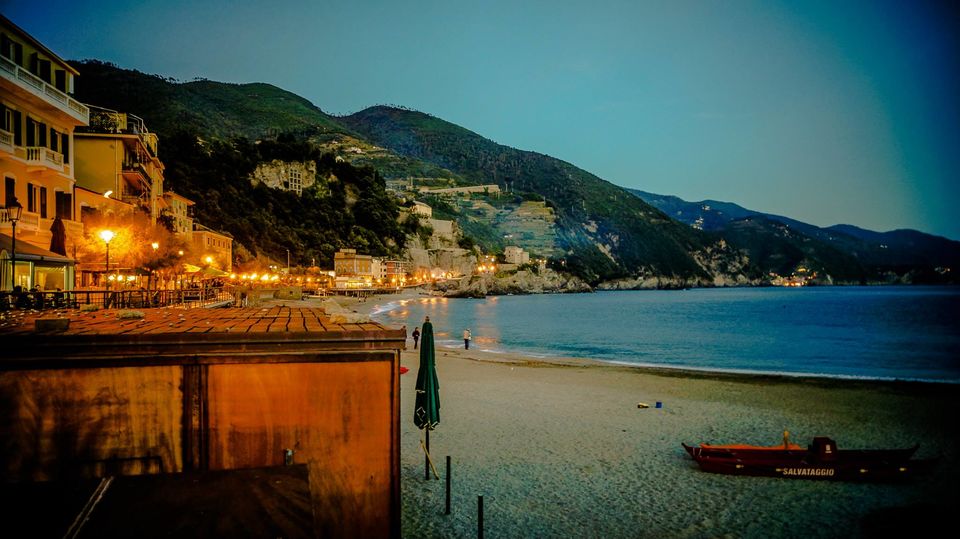 The Mediterranean Journey for 5 small italian fishing villages, basked by the sun, cradled by sea, and loved by the world. 
This trip was decided at a random notice so not much planning was done.  

Cinque Terre or 5 (Cinque in italian means 5), and Terre (Villages ) is about this amazingly beautiful place located in the Liguria region. The beauty of this place lies in the fact how they have been amazingly constructed on the cliffs of the mountain that are overlooking the Mediterranean.   
 The journey to this place from Milan took around 3.5 hours by train including one change. A laidback place by default but of late has been invaded by tourists from all around the globe due to its amazing trekking trails, extremely beautiful landscape and mouth-watering local cuisines. Our journey encompassed travelling and visiting all the villages because we were really short on time (since it was a day trip). My advice to people would definitely be to take the trails and not the rails to traverse from one village to the other.
I can guarantee that the views you would experience will take you one step closer in falling in love with Mother Nature once again .  Each of the villages were distinct in its own way, hidden behind one mountain or the other. 
One of the fastest growing tourist spots in Italy, this should be a must go place for all travel addicts.  


*if you need any information, kindly write to me at agnirudra@live.com*