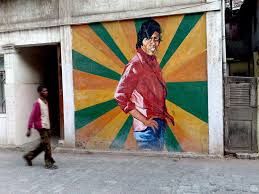 She looked like art, and art wasn't supposed to look nice; it was supposed to make you feel something."
― Rainbow Rowell, Eleanor & Park
Art is one thing that surely reflects the sentiments of the society. From income inequality and unemployment to poverty, feminism, education and healthcare, communities around the world are facing critical challenges that are seeking creative solutions. Artists, on the other hand can illuminate truth, offer transcendent experience in a far too pragmatic world, challenge us to feel, and connect us to common humanity.
In cities across the globe, there is an invigorating movement afoot to share ideas and models that help connect artists deeply with their communities. From Beijing, China, to Chicago, United States, local citizens are partnering with artists to address challenges and make positive impact.
Public art is one of the most significant aspect within the art world, as it's audience is not just curators, commissioning bodies or collaborations but each and every person walking down that street. If you are in the following cities do check out these thoughtful public art places.
Sydney, Australia
The City of Sydney in New South Wales, Australia includes a wide range of public art works. Some are purely artistic, some are commemorative, some are both. A walk across the city can be a surreal experience for any art lover.
Vivid- Lights, Music and Ideas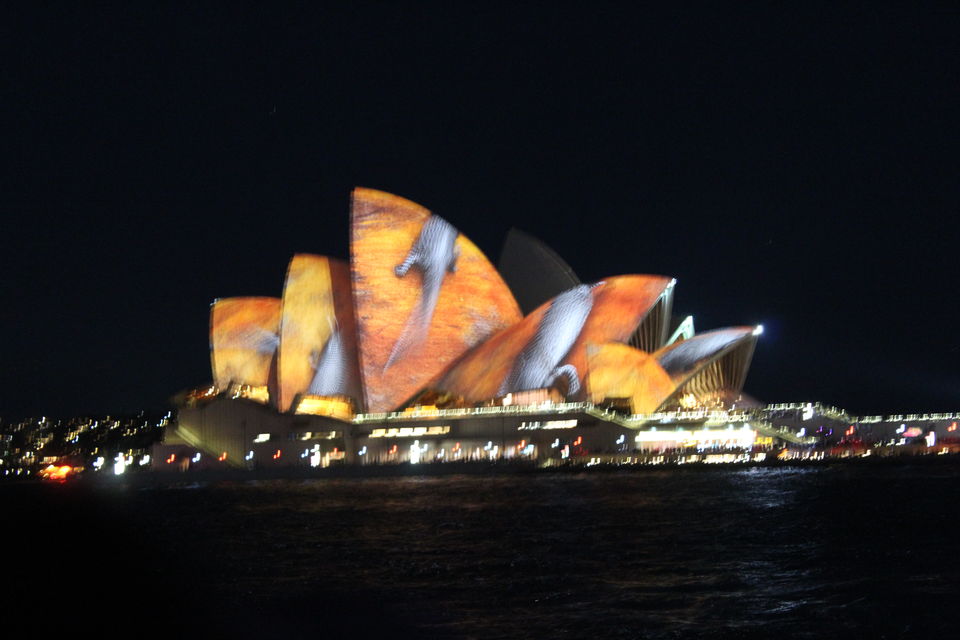 This unique festival of light, music and ideas presents an innovative and awe-inspiring creative program over 23 days and nights every year during winters. This festival getts bigger and better every year making it a huge attraction for people from all walks of life. Vivid Light transforms the city from 6pm each night into a creative canvas for people of all ages to enjoy. Be it cruising on Sydney Harbour, a light walk that winds through The Rocks or from Martin Place to the Royal Botanic Garden Sydney, you are definitely in for a treat. Also, don't forget to visit the Darling Harbour and Barangaroo for projection and fountain shows & the Taronga Zoo and Chatswood for immersive light activations.
Mrs. Macquarie's Chair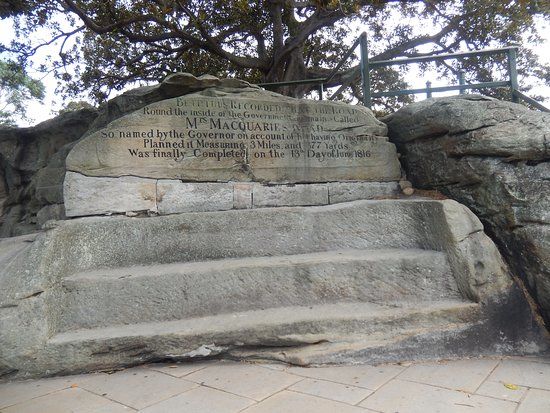 Mrs Macquarie's Chair, also referred to as Lady Macquarie's Chair, provides one of the best view points in Sydney. This historic chair was carved out of a rock ledge for Governor Lachlan Macquarie's wife, as she would sit enjoying the panoramic views of the harbour. Stroll to this point from the Opera House via the Royal Botanic Gardens and look forward to the excellent views of the Bridge and the Mountains in the far distance.
China Town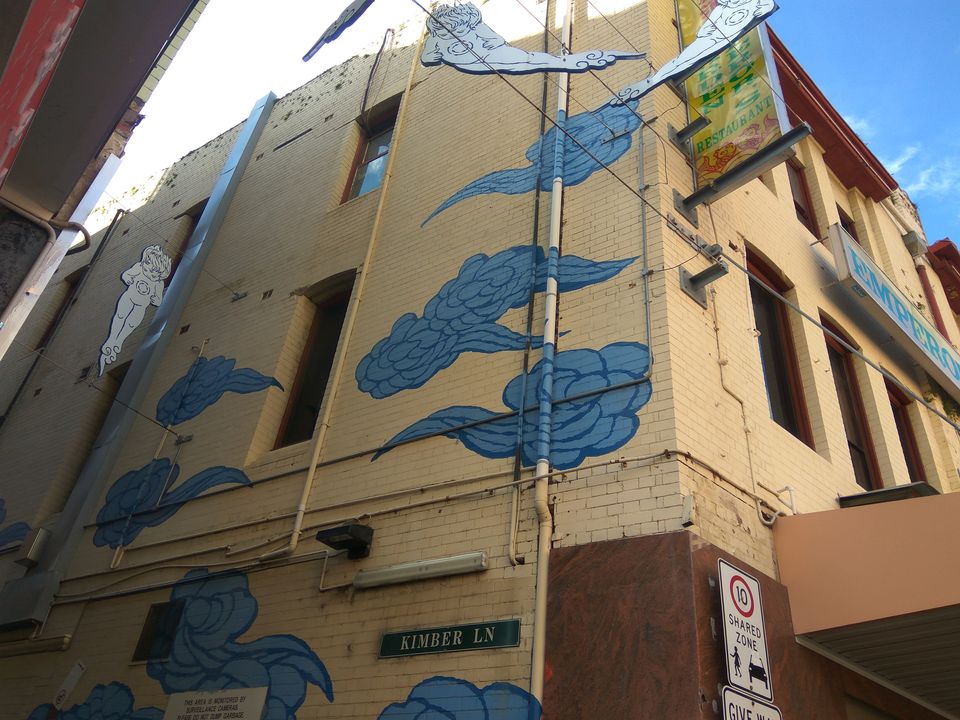 In the words of Jason Wing, the artist behind 'In Between Two Worlds' 'Clouds, sometimes referred to as "auspicious clouds" (xiangyun) represent the heavens and also "good luck" because the Chinese word for cloud – yun – is pronounced the same as yun meaning "luck" or "fortune"'.
This art installation consists of three main components: wall murals, floor murals and 30 suspended illuminated 'spirit' figures.The half human, half spirit figures in Kimber Lane represent our past, present and future ancestors.
Forgotten Songs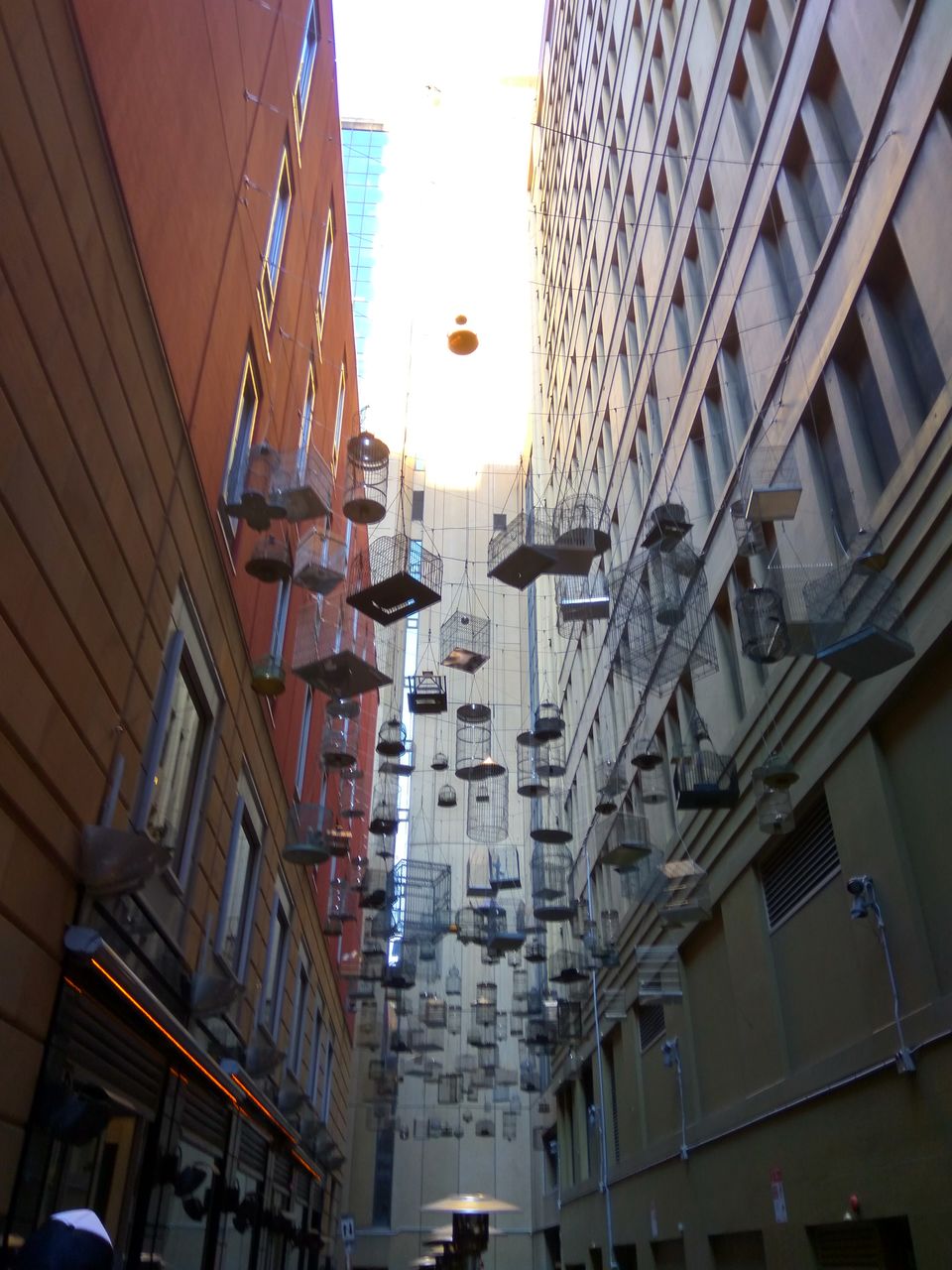 Forgotten songs is an installation above the Angel Place commemorates the songs of 50 birds that once used to populate the city. The goal of the project is to draw attention and foot traffic towards Sydney's underutilised lane ways.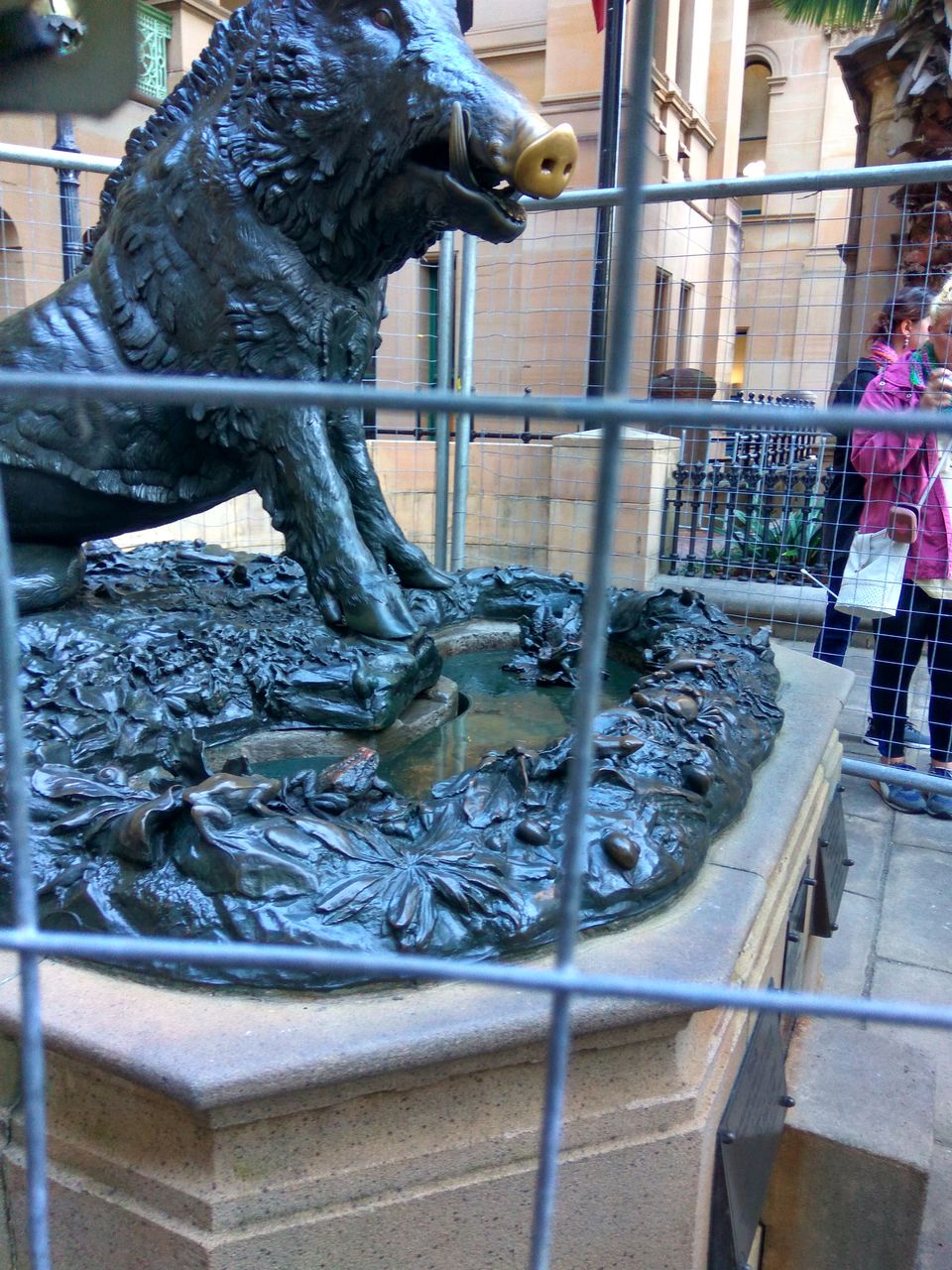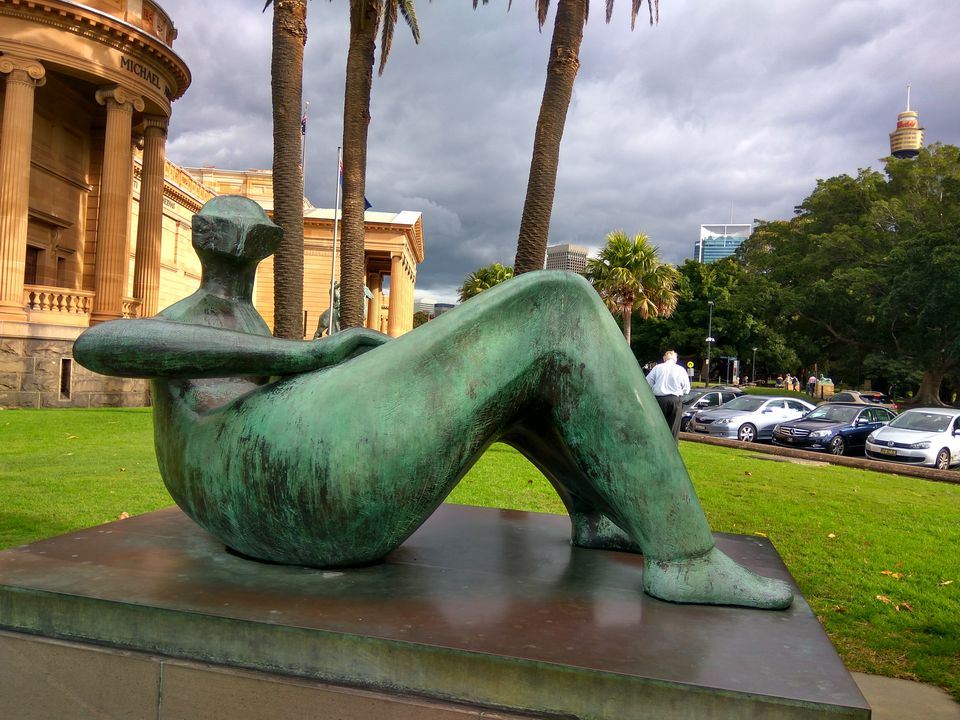 If you are even slightly interested in art, I assure you that this city would not let you down. Fountains, monuments and memorials, street art and murals or sculptures and installations; your walk across the city will not be mundane.
Beijing, China
798 Art Zone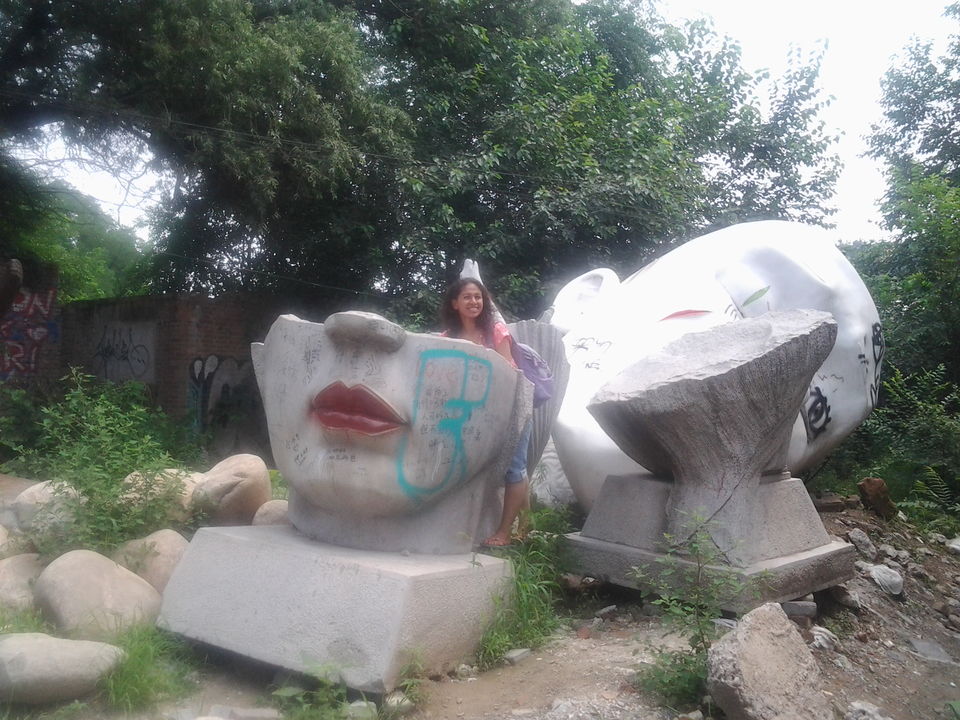 798 Art District, also referred to as the Dàshānzi, is Beijing's main concentration of contemporary art galleries, art bookshops and cafes. This place is life an open air art gallery, every street corner has a quirky installation walls are full of grafitti.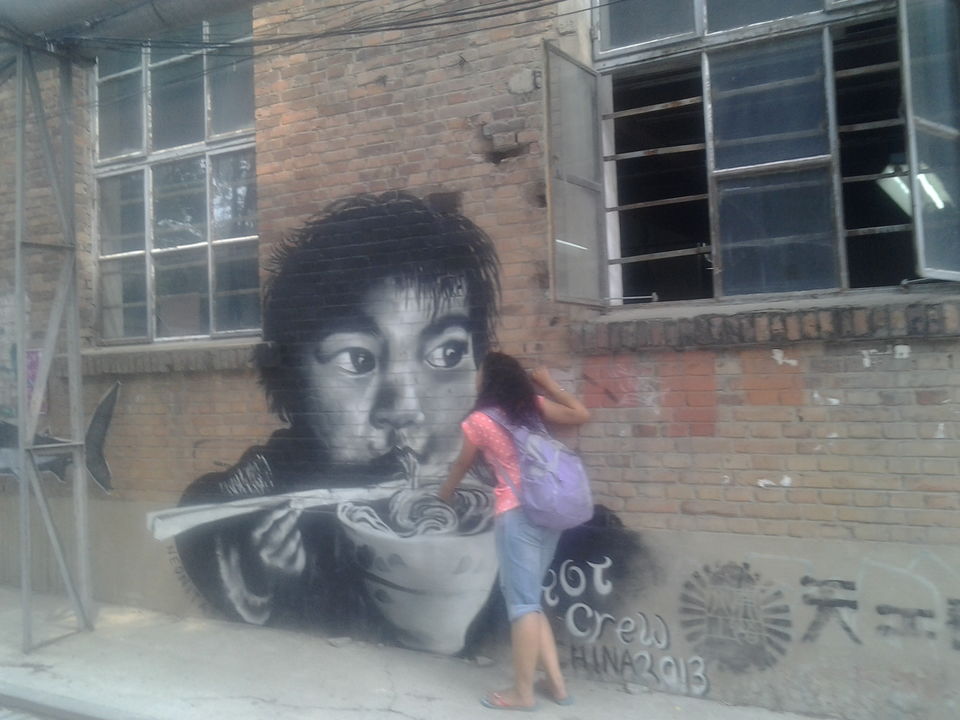 Quick Travel Tips
The area is a huge zone so it is advisable to buy a map at galleries or bars. If you do not fear getting lost, simply wander around.
A taxi or bus is suitable to get here. However, taxis are not allowed to drive into the zone.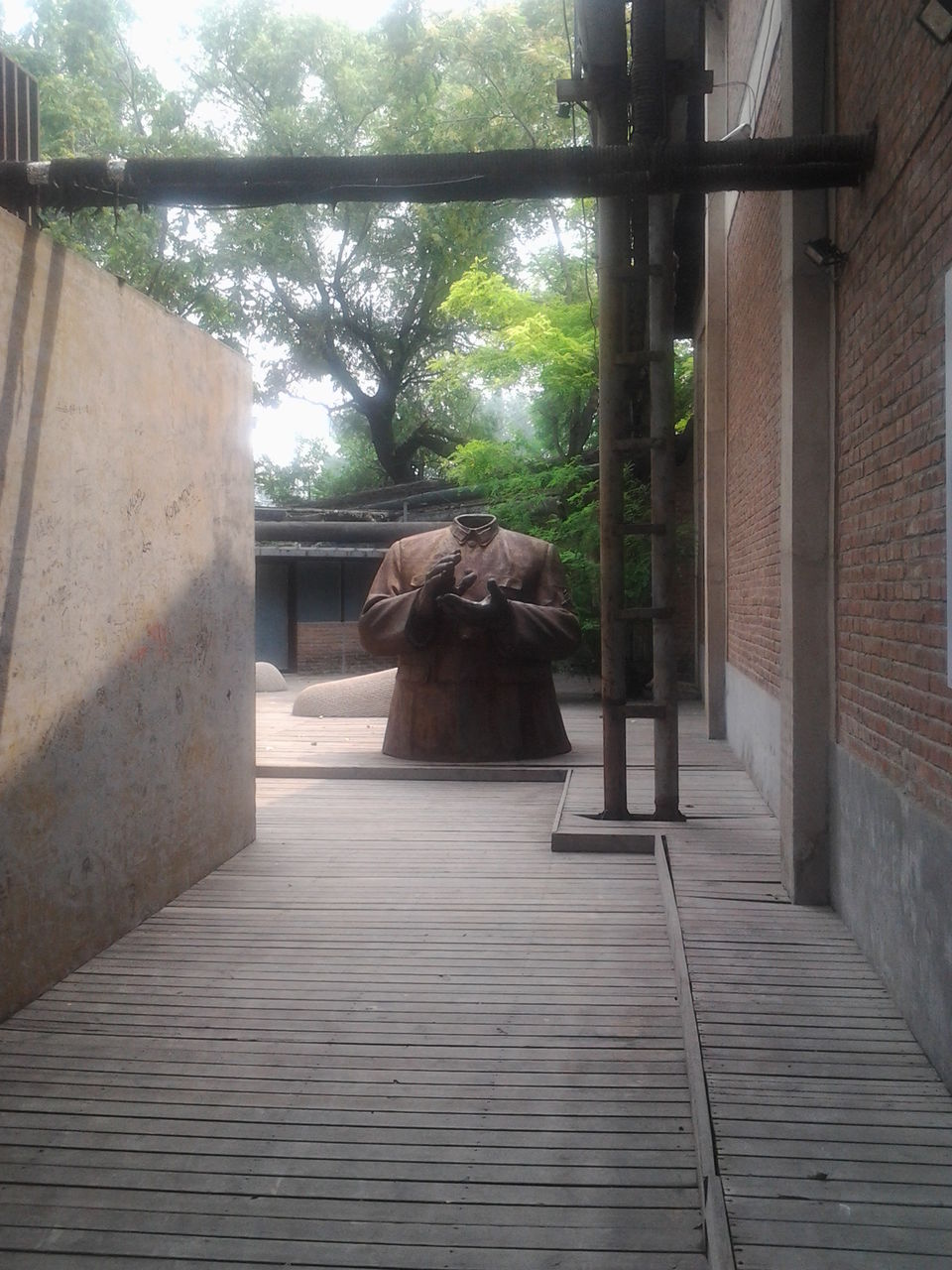 New Delhi, India
Lodhi Road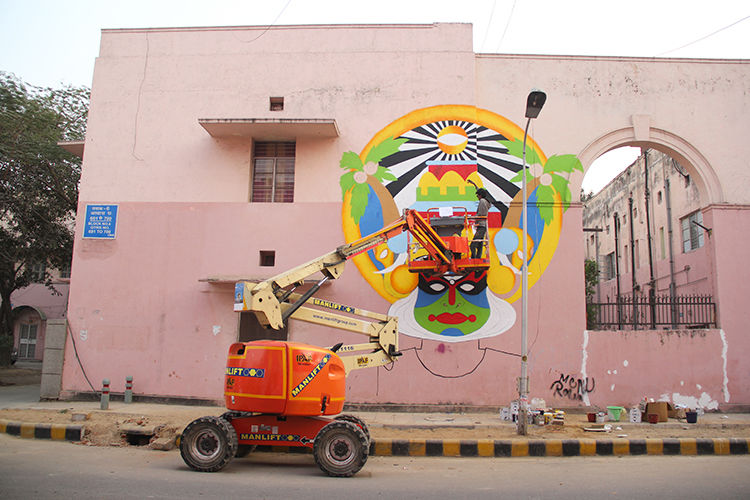 Closer home, young and dynamic artists have taken art from the museums to the aam aadmi's streets making it a visual delight for the onlookers. The St+Art India Foundation's current project has completely transformed the look of the area and turned it into India's very first public art district. Therefore, grab your cameras and DSLR's and get ready for a tryst with contemporary art.
Where: Between Khanna Market and Mehar Chand Market.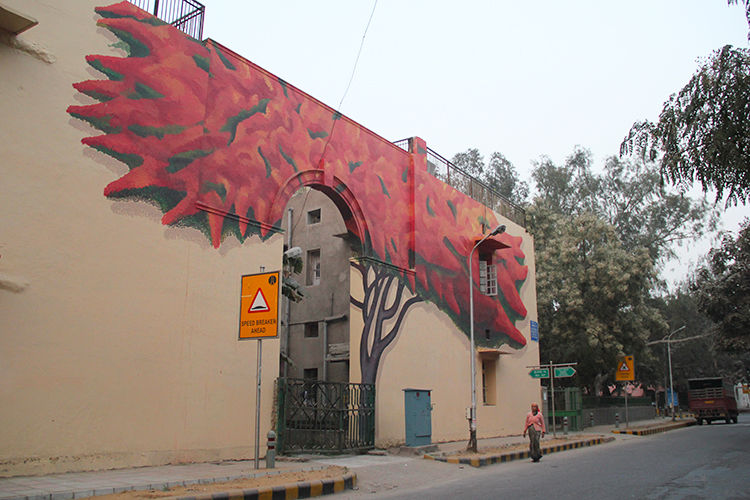 Hauz Khas Village, Connaught Place and Shahpur Jat are a few other places to go for an art retreat. Another prominent piece of public art are the stainless steel installations near the AIIMS Flyover; Steel Sprouts, Sperms whatever you call them...I am sure you all have noticed them.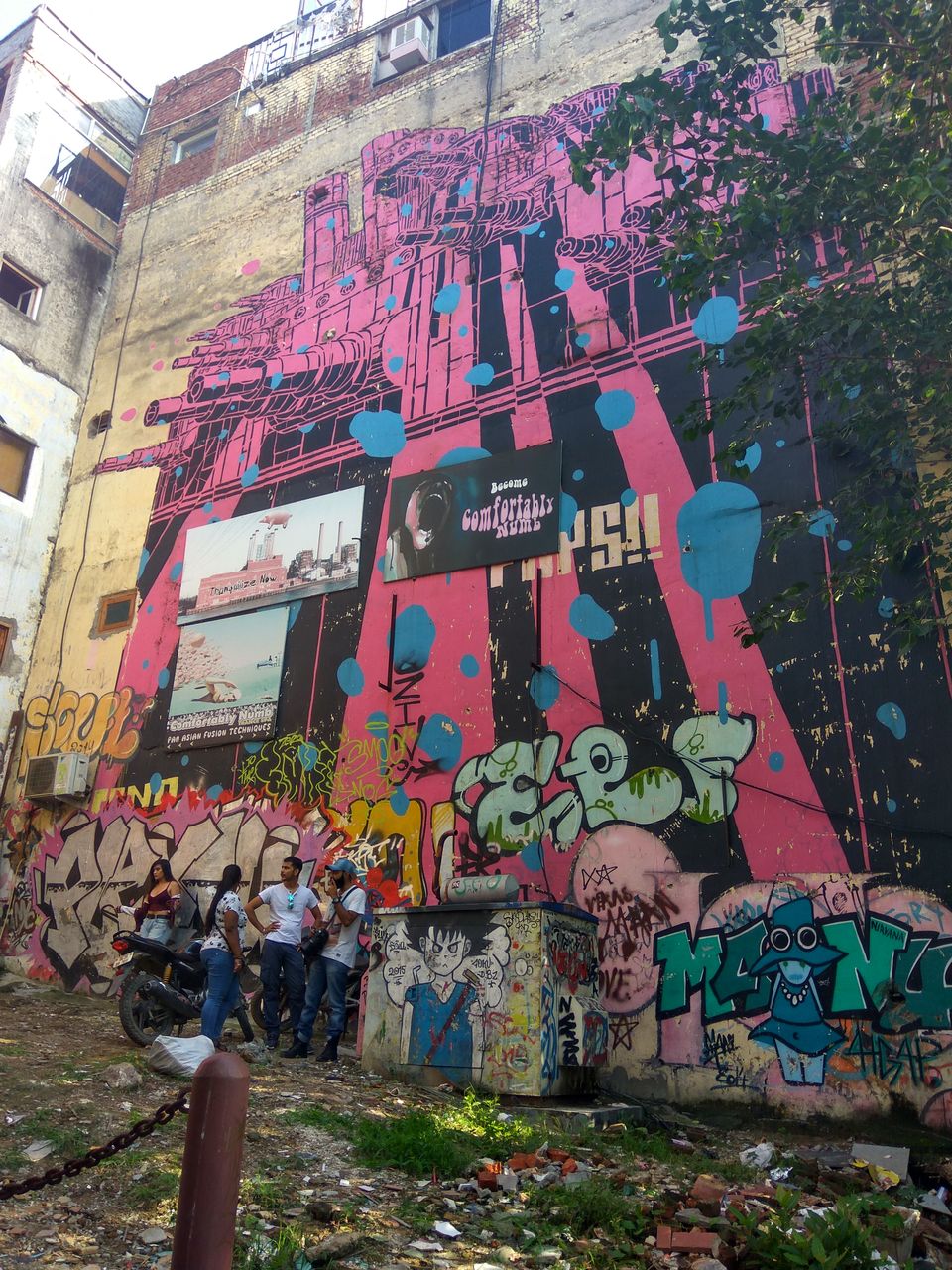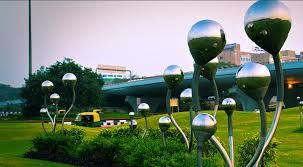 Jaipur, Rajasthan, India
The city eats, drinks and breathes culture and what better way to express this than art. Roads, bridges, railings, walls, stations, hoardings and even rickshaws and autos are all getting a tinge of art. In an innovative and extraordinary project, metro stations became a canvas for drawing attention to various social issues in Jaipur. This project also saw the transgenders picking up paints and brushes to add colour to the Vivek Vihar and New Atish Market metro stations.
Next time you make a visit to any of these cities do check out the colourful and thought-provoking art trails.