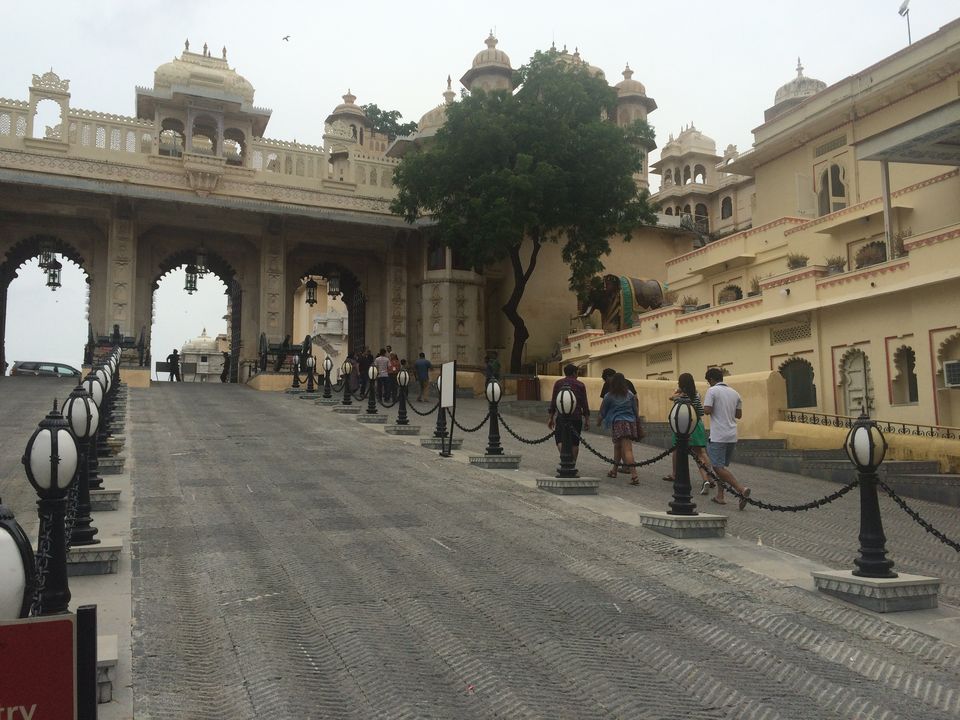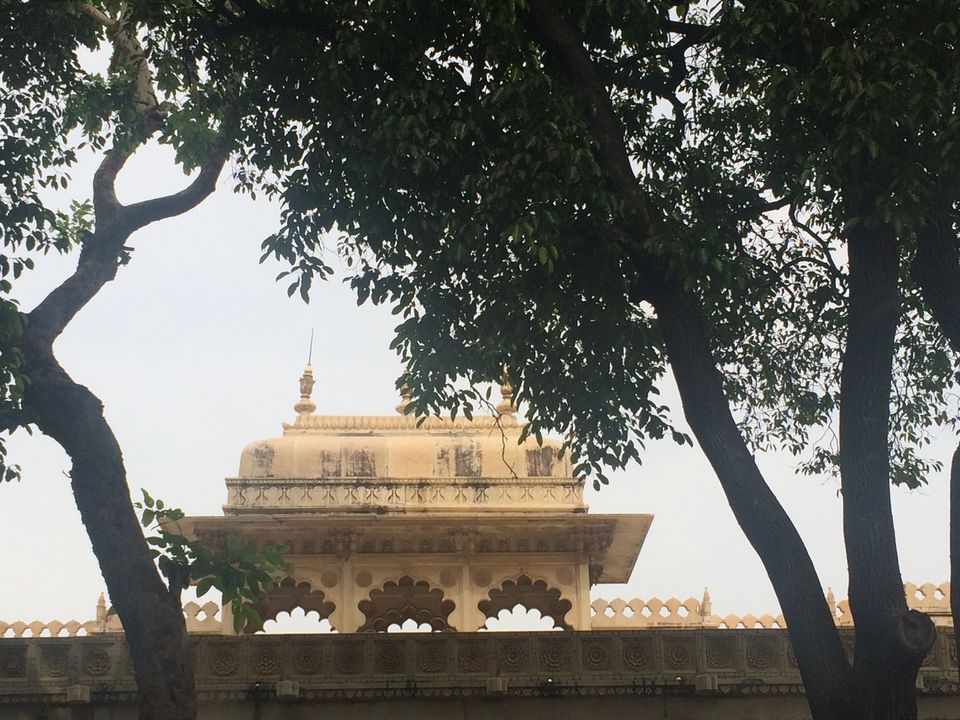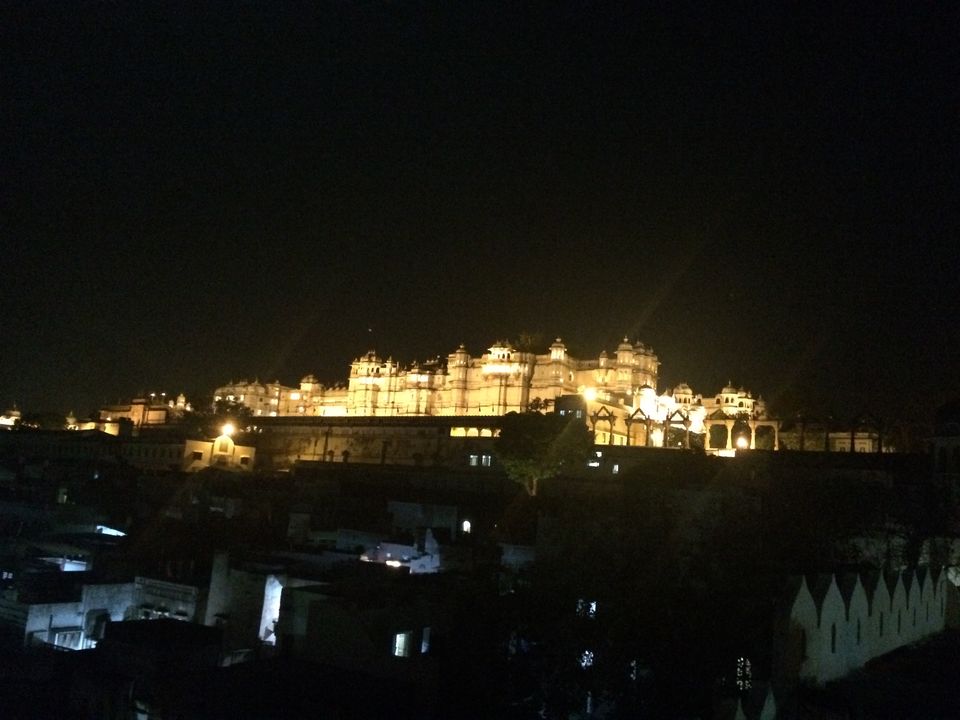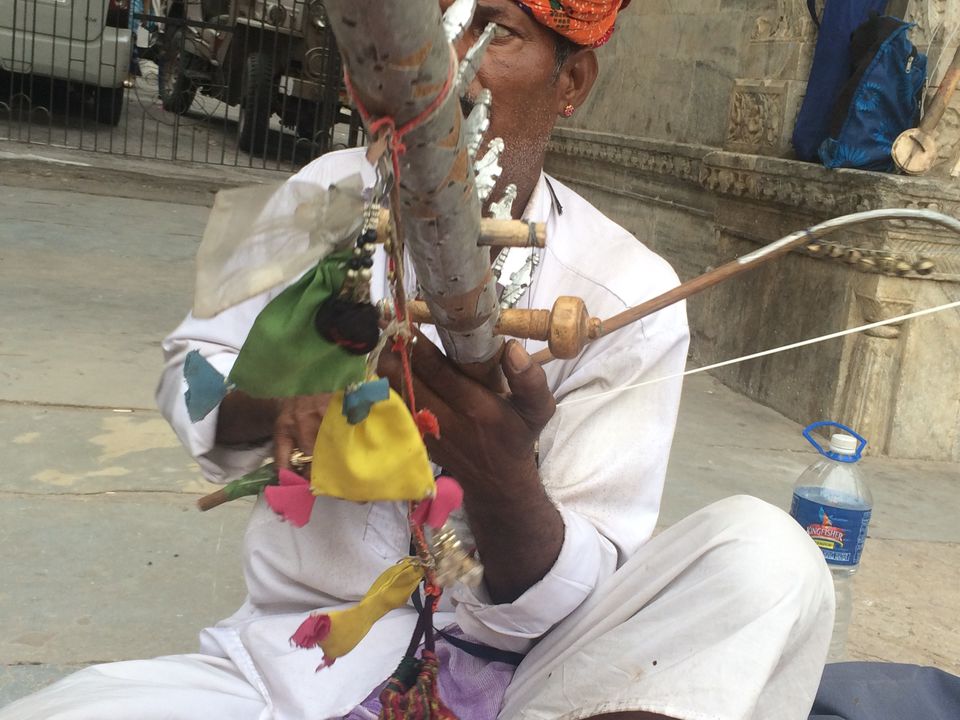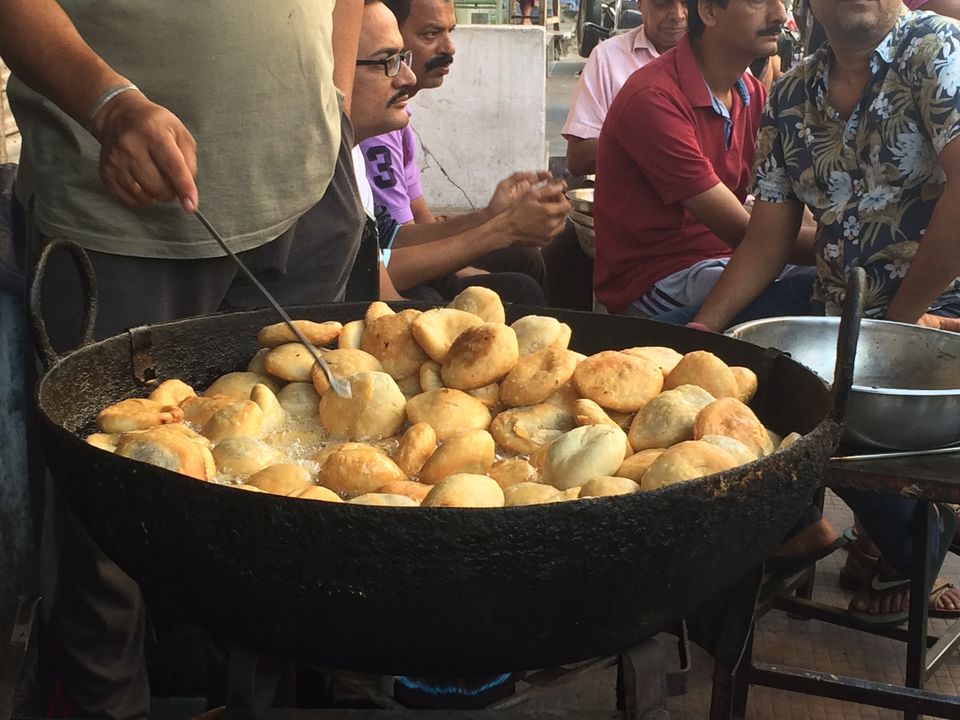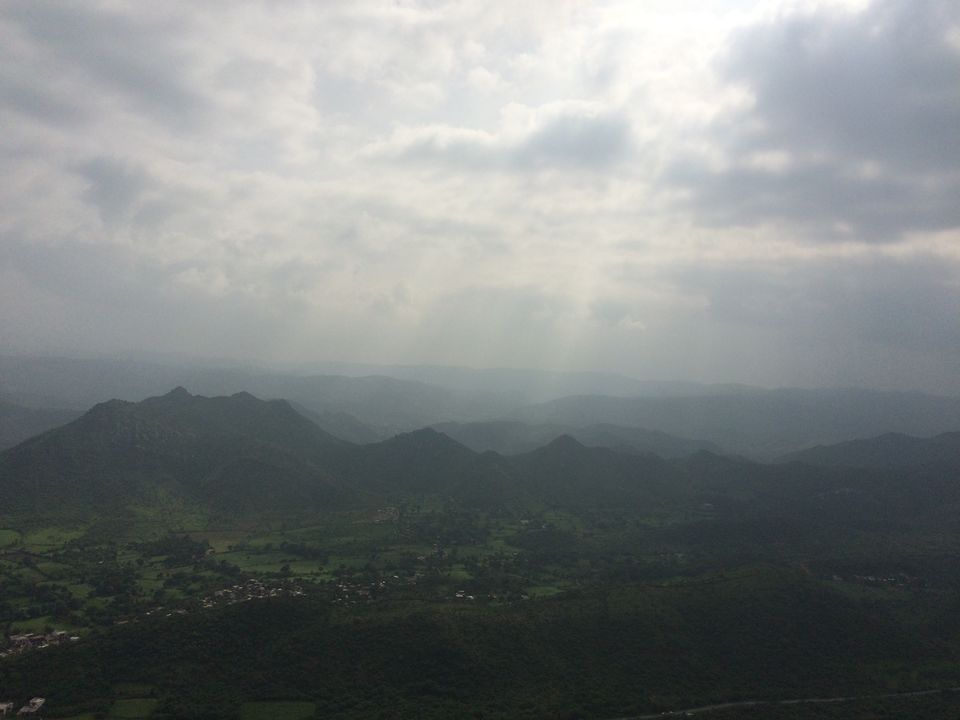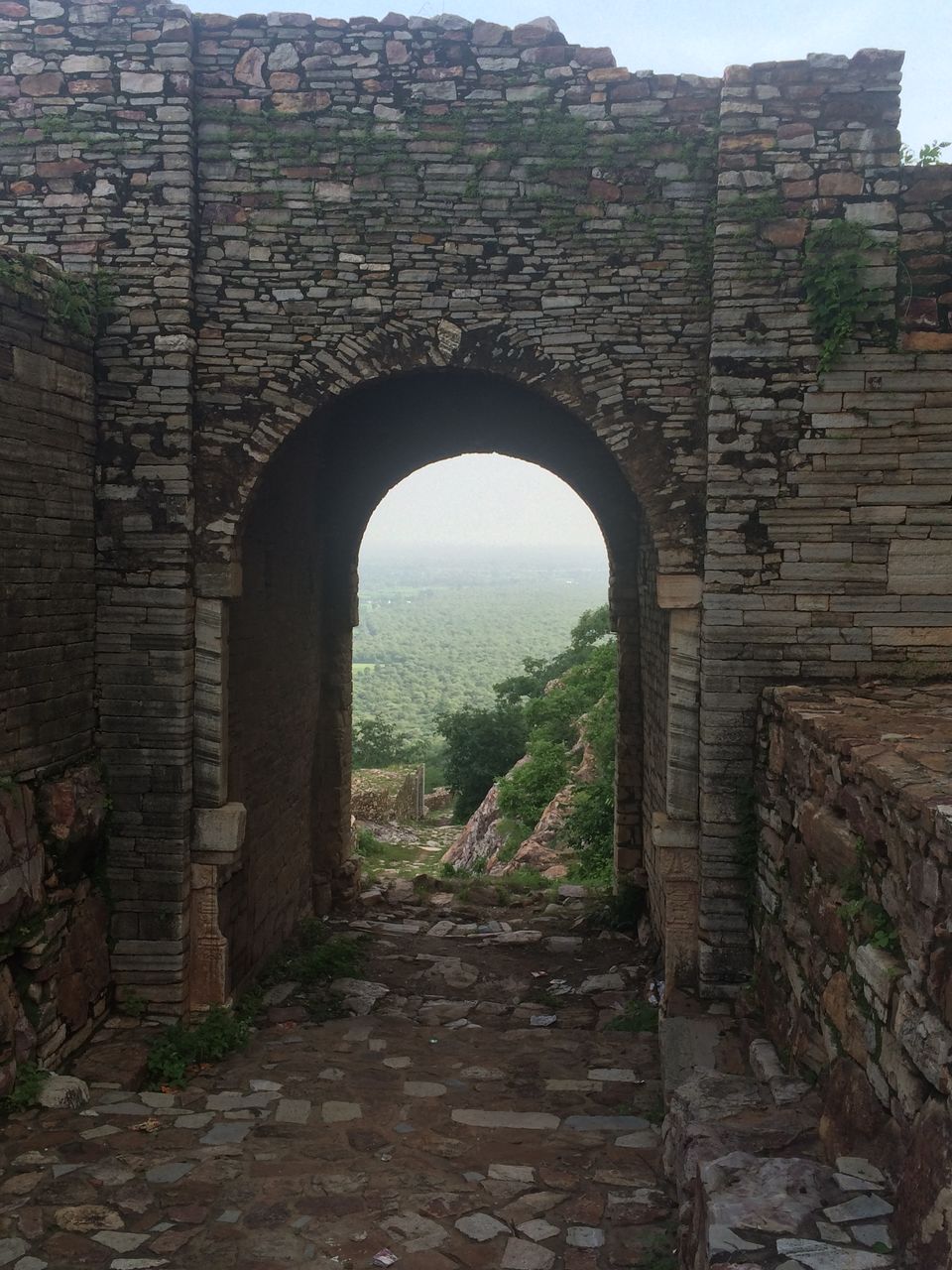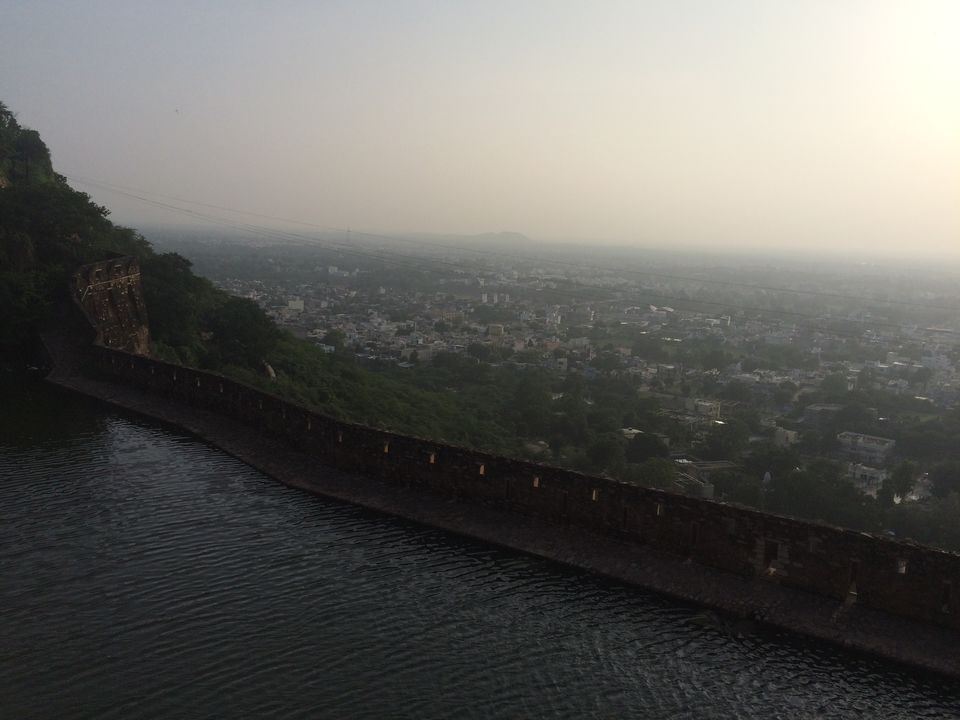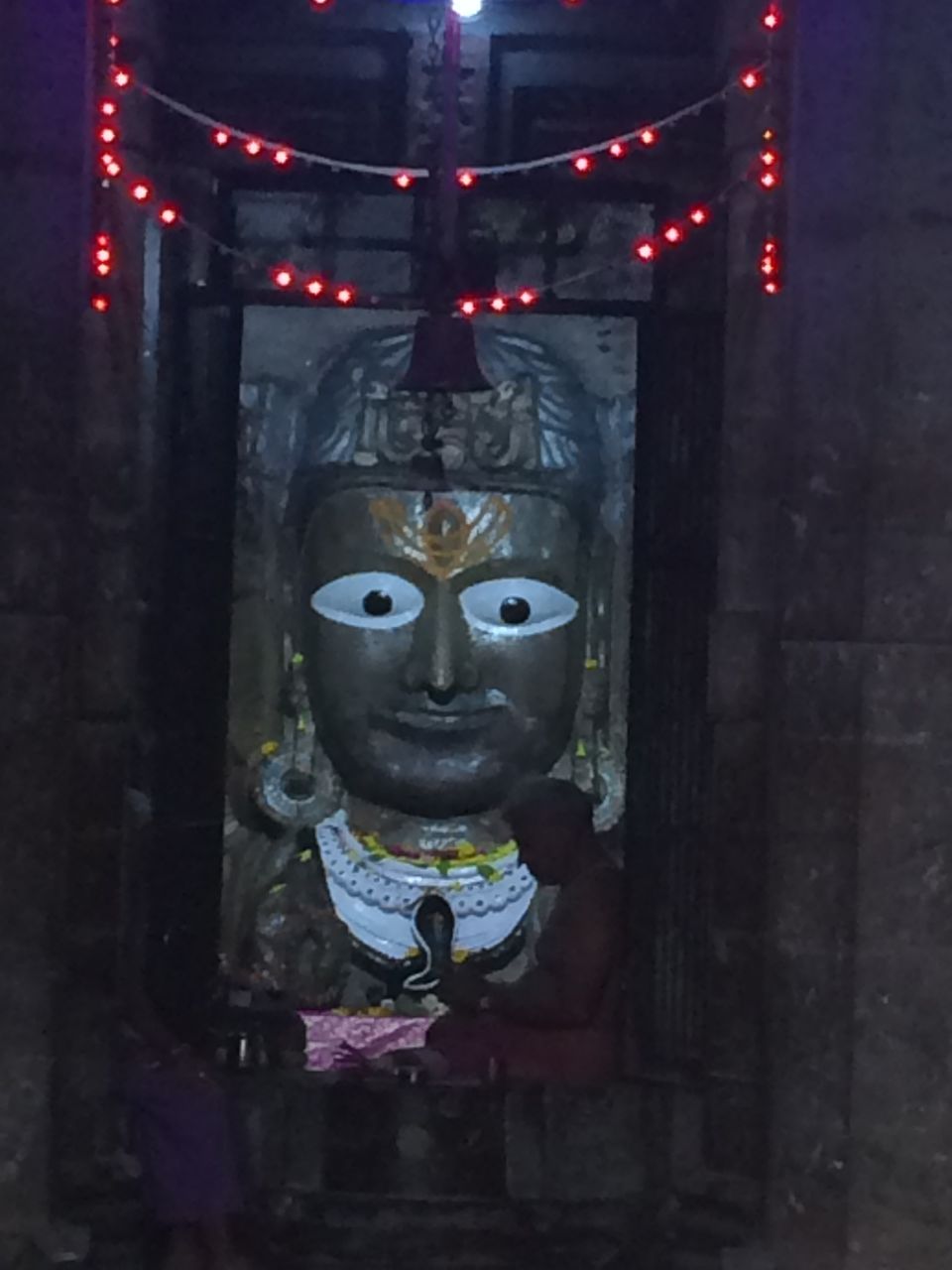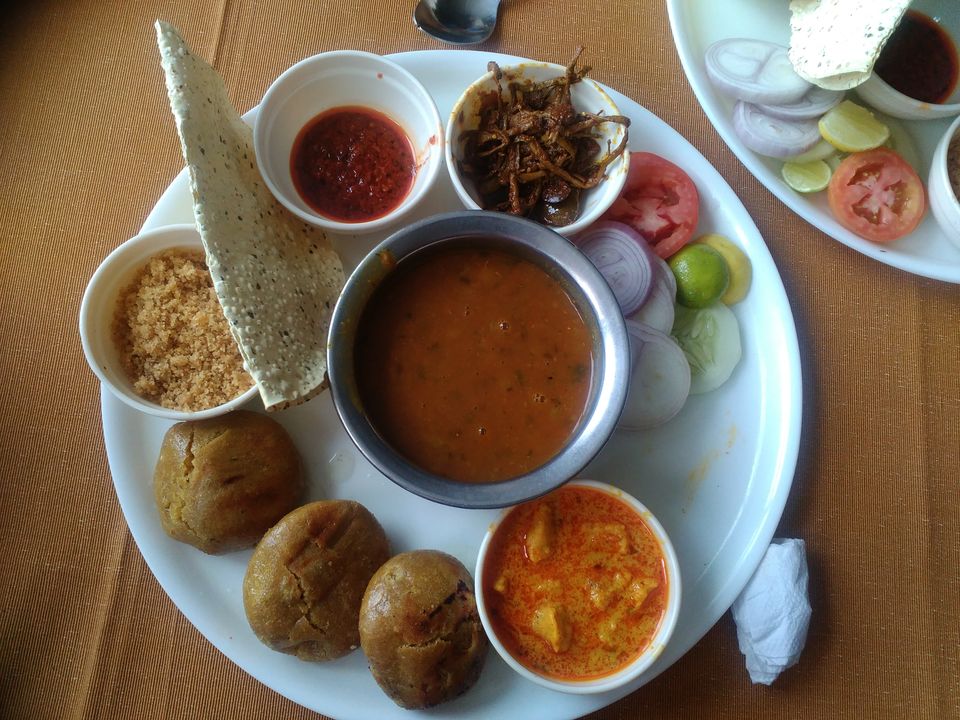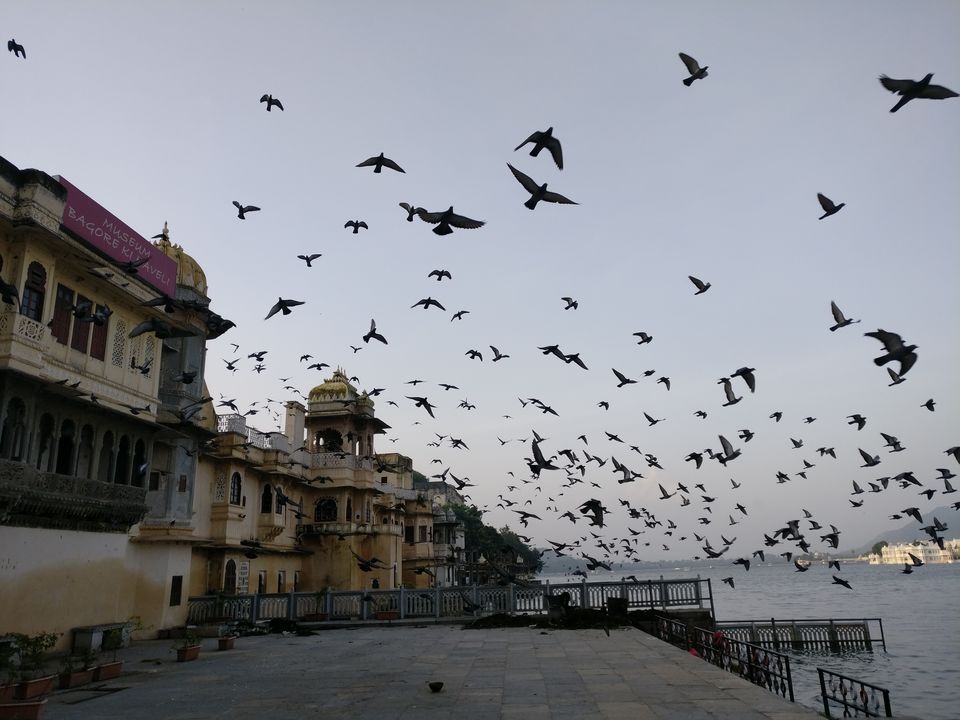 Usually a place, when catches public eye becomes touristy and soon loses its sheen. I had visited Udaipur and Chittorgarh thirteen years ago and absolutely loved it. But when a friend suggested we go again for the long weekend, I wasn't interested.
Glad I listened to her, because I loved every bit of it. Takes about 12 hours from Delhi if you plan to go by road like we did. Booked an innova, put five bored people and off we go.
In-between dhaba breaks, rain pelting heavy and tyre giving up were some of the highlights. Nevertheless, we reached Udaipur around 10 a.m. and I was totally taken aback. This wasn't the place I recognized. No ! I never came here.
I was just too eager to start walking around and see if I remember even a teeny bit of this place! We checked in our hotel- Janak Niwas Guest House, a place in some lane but what a find. The staff is pleasing, ready to help and probably serve the best mutton. Highly recommend to have atleast one dinner on the roof top where you have the City Palace night view. Need I say more?
The best part about the city is, at least where we stayed, is you can walk around. Just be careful of the traffic, they can qualify for F1 racing! Don't believe me? Go see the place.
Go see the City Palace and make sure you see every nook and corner of it. Pay a steep price of 250 rupees per head but then worth it. It needs some restoration at places and the work is on so some sections may be closed. Spend easily 2-3 hours looking at the royalty. These people did enjoy a lavish life. I only wish they allowed taking pictures. I would have evidence for my statement.
Evening spend at lake Pichola, if you have time and money take the ferry to go around and see the niwas in the middle of the lake. We decided to skip it and instead lazed around the lake. You will soon hear some music played by the lake. A man dressed traditionally, will be siting with his strings. An exciting place is a little restraint called Jheel café. Sit, relax, and eat- don't miss the sizzling brownie. Worth every calorie.
In the morning walk all the way to the Fateh Sagar lake. Have the roadside poha in the morning and gulp it down with a frothy, Hershey syrup flavoured coffee served in a khullar.
Head to Sukadiya Chowk at night and gorge on all the street food you can- pav bhaji, indian Chinese, falooda, ice gola, coffee, dosa, bhel etc etc etc. Don't miss the roadside kachoris there. You will never find the same taste anywhere. They make it fresh every morning and people line-up to gorge on these. In the evening stop at Pap's juice to gulp down fresh juice and interesting conversation with the gentleman there. He will even give you some guide tips. You would want to repeat it as many days as possible.
But if you are in Rajasthan, you can't leave without having the real food- dal, baati, choorma- head to Natraj for it. They serve the best food and will even help you how to eat it. It's not like any other food please. Let me know if you could finish it all by yourself!
Monsoon Palace was a disappointment but if you have time the road up hill and the bird's eye view of the city is what you will remember. Do go only if you have time or give it a miss.
On your way back to Delhi (and that's the advantage if you have a car of your own), stop for a couple of hours at Chittorgarh. The magnanimity of the fort will leave you awestruck. Take a guide to see around but do take time to soak in the regality. Make stop overs and sit by the lake or take in the view of the battle field. It's worth it. Don't miss the Shiva temple in the fort. Will give you goosebumps.
When you get back to the city you will remember the warmth of the people, good food and some history still in the corners of the city. If you are an adrenaline junkie, if you think a vacation means jumping off the cliff or battling in a raft, like me, this isn't the place for you. But it calmed my nerves and made me understand that some trips mean spending quiet time with your friends, having heart to heart conversations and slow down the pace of the life too.
Go when the weather permits, or when your heart.