People all over the world fly to India for Holi celebrations.I thought why not me,started my search for best places to celebrate holi in India.Jaipur Elephant Festival was one among the list.The places in and around Jaipur were intriguing.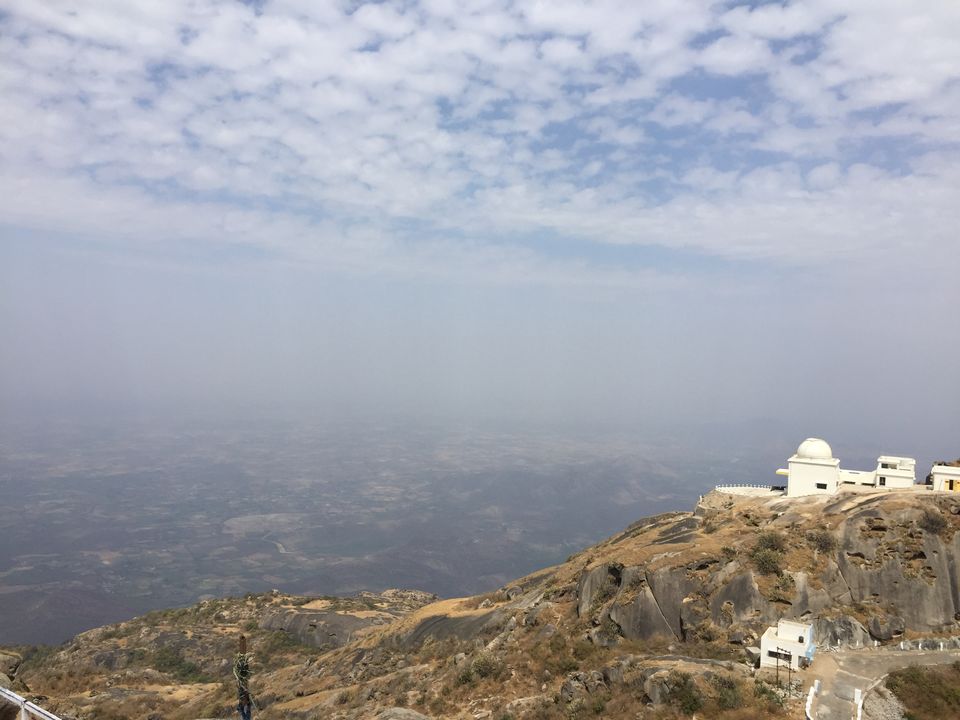 Embarked from Mount Abu,the hill station in the Aravalli range.Set on a high rock plateau.Abu road is the nearest railway station,booked a cab charged us 1000/- for a day tour.It took around 90min to reache Mount Abu.The first place we visited was the famous Guru Shikhar,the highest point on the mountains.The spectacular sight from the Guru Shikhar made me fall in love with the place.The blue sky hankering to touch the earth distant,my face feeling the cool breeze.
Dilwara Temples known for their architectural splendour and stone carvings,dedicated to the tirthankars.The temple carvings were astonishing,the temple tour was for 60mins and the entry was free.Rabdi is the famous sweet at Mount Abu,sweet lovers must try.Nakki lake is serene in the middle of the rocky mountains,clicked few pictures and headed to Udaipur in the evening by bus from Mount Abu.After 4hrs we reached our destination.We reserved a dormitory at Backpackers Panda beside Pichola lake.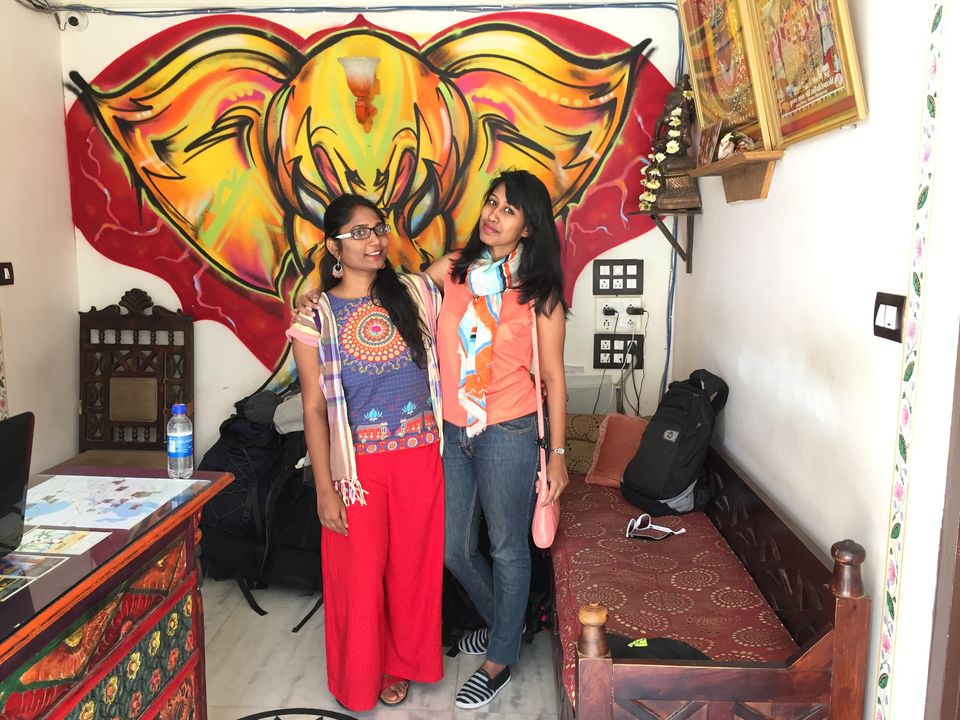 Late evening walked along the lake.The splendid view of the city palace across the lake was delightful.Next day we started our one day udaipur tour with the city palace visit.I fell in love with Rajasthan,amazing place with astonishing architecture.After 1 hour tour of the palace we went for a boat ride to Jag Mandir Palace.The boat ride reminded me why udaipur is said "Venice of the East".Later we visited Jagdish Mandir,the mesmerizing Lord Krishna's bajjans made our day.We headed to lake Fateh Sagar Lake for the sunset view.Boarded a train to Jaipur the same night.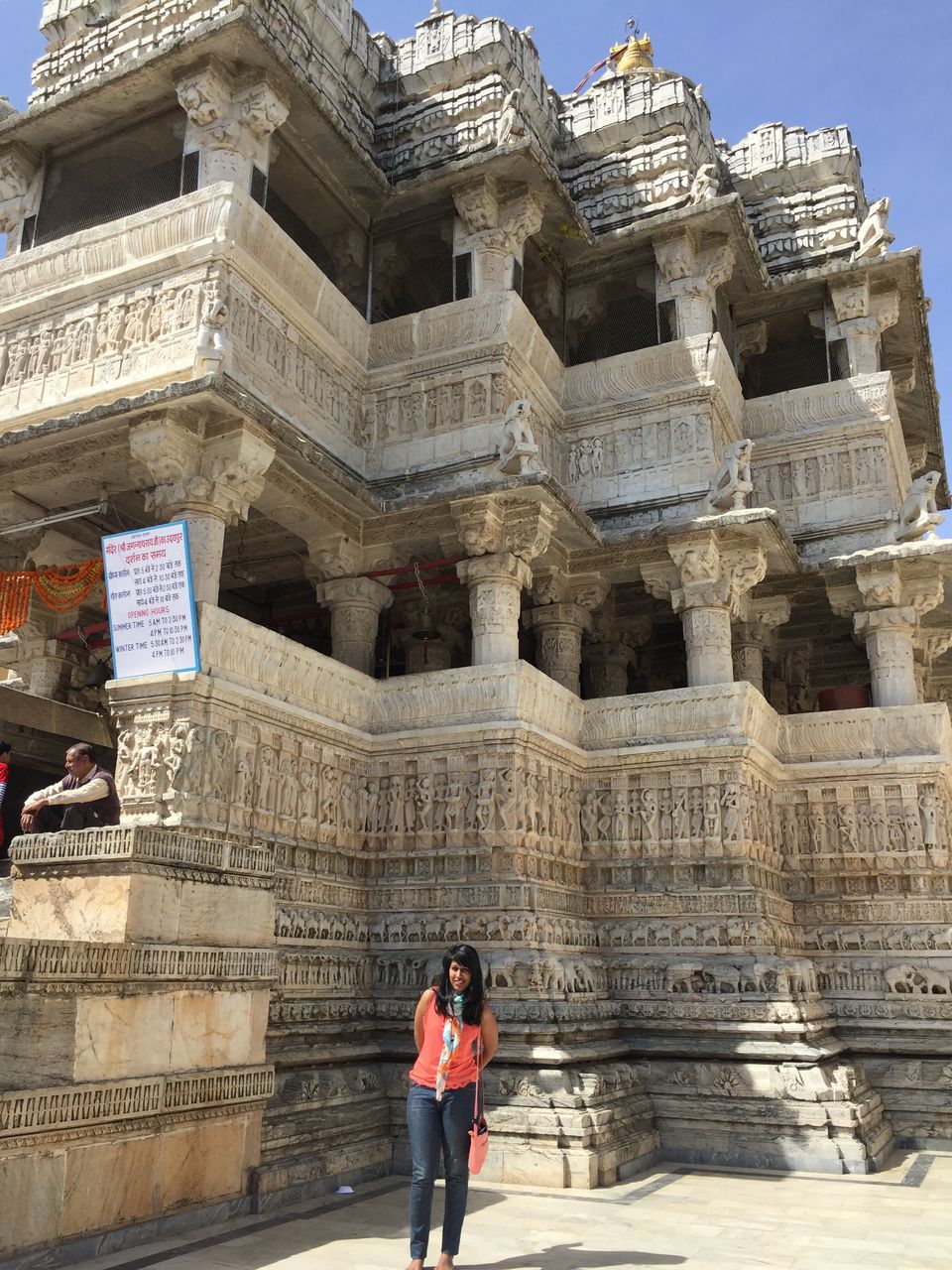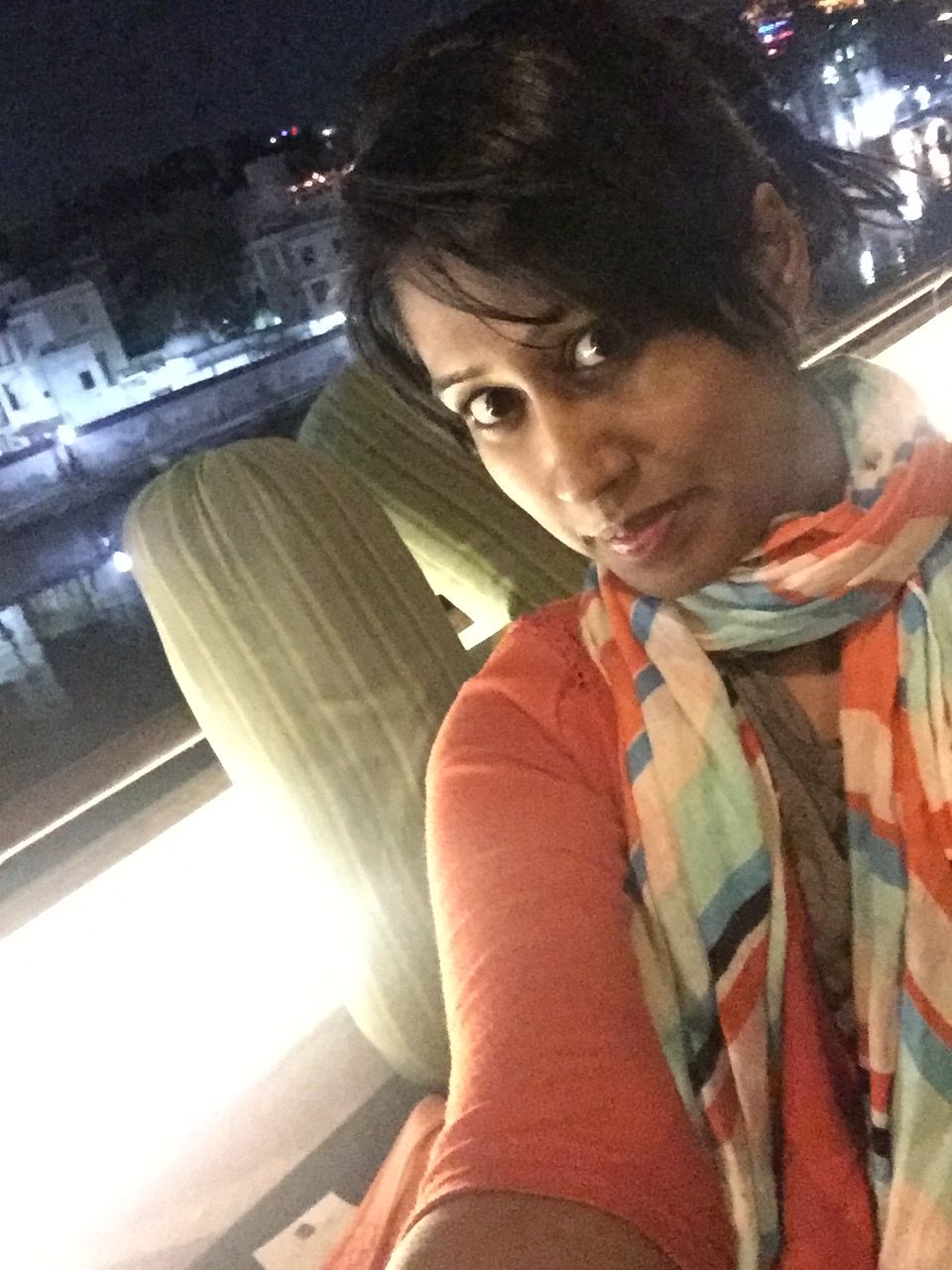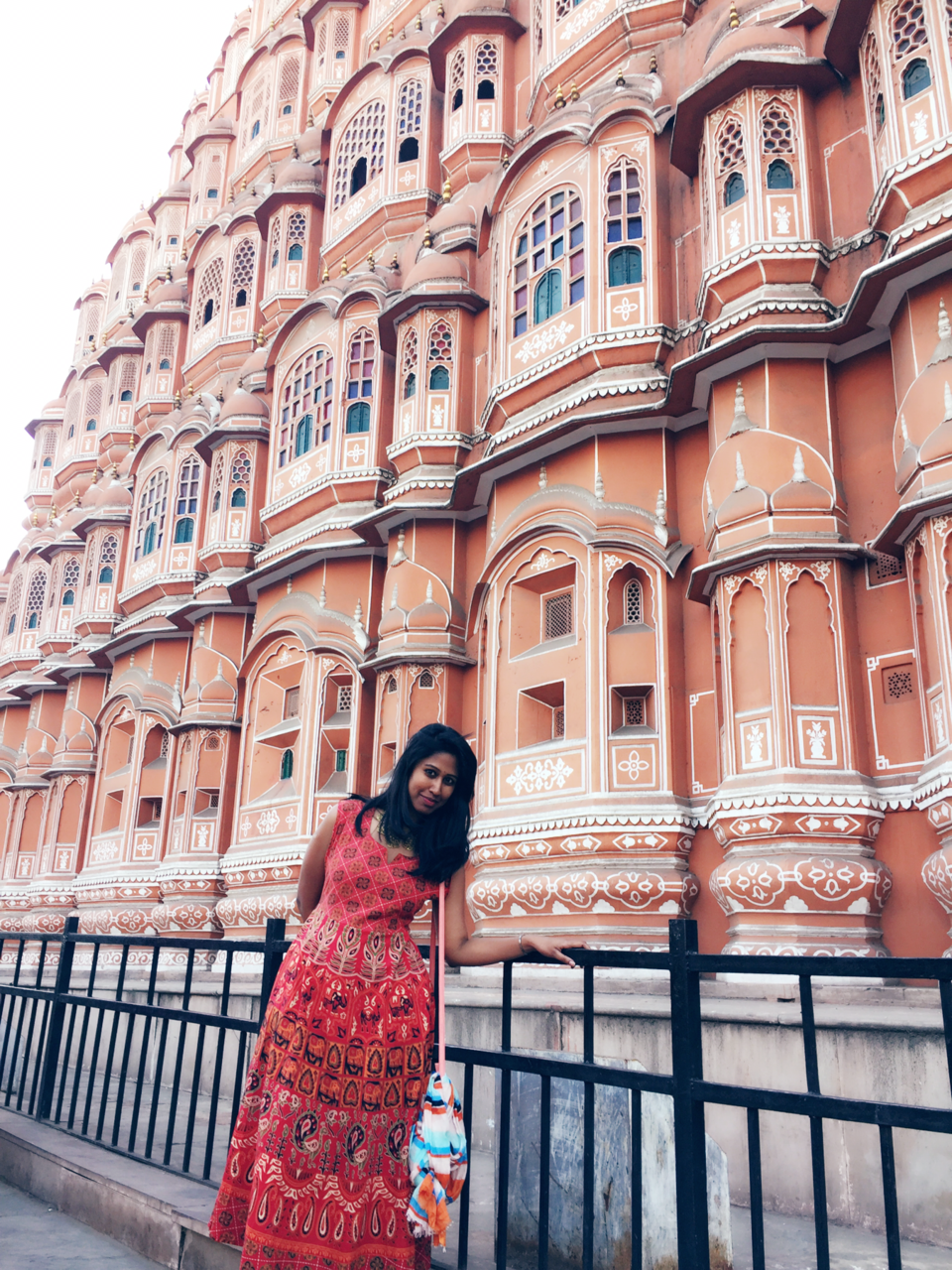 Checked in Backpackers Panda Jaipur,it is 10 mins distance from railway station.The pink city seemed colorful.Amer Fort,Nahargarh Fort are far from the city.We booked a tuck-tuck to Amer Fort.Jal Mandir is must visit place in jaipur.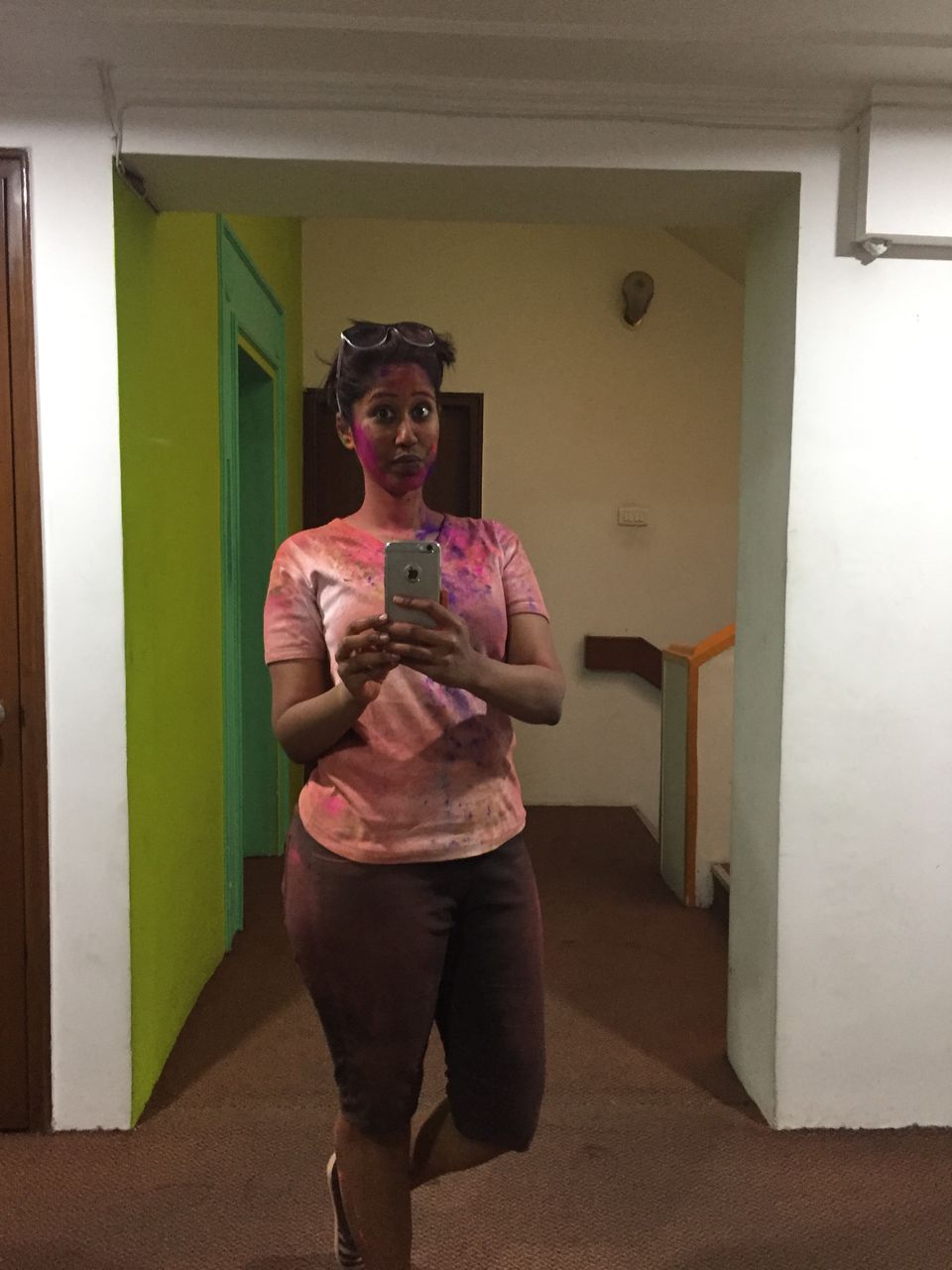 We were exhausted after the expedite tour of the forts in jaipur.Next day was the time to tick one of my bucket list,Holi in jaipur.We hastened to the best place to celebrate holi in jaipur ,Hotel Khasa Kothi.The entry was free,bought few colors.I was astonished by the crowd gathered,you can find people from all over the world at one place for celebrations.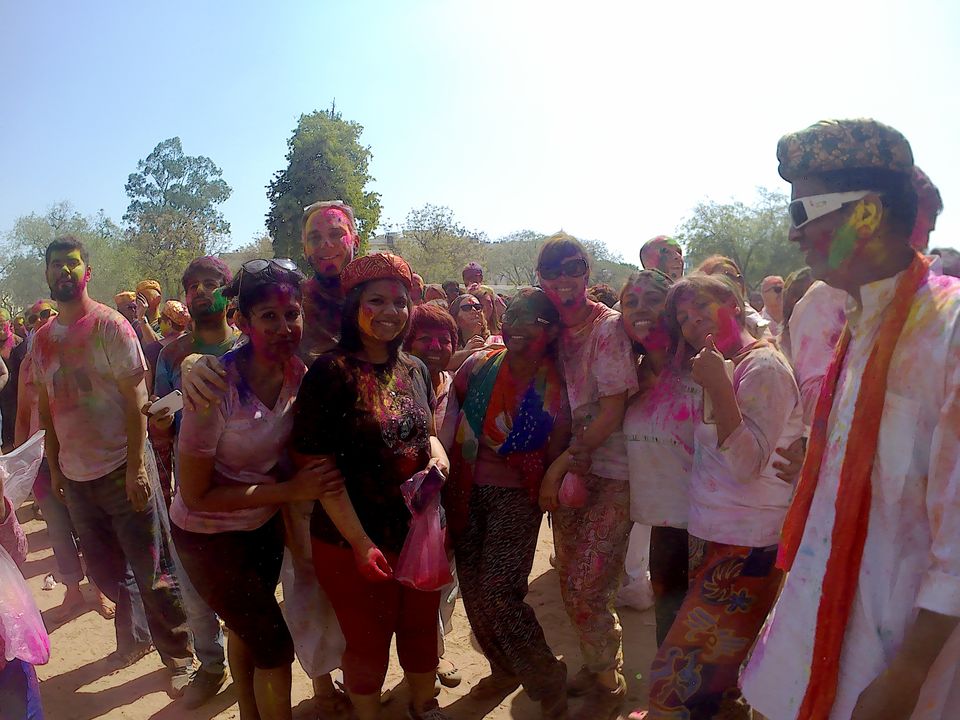 I have encountered plenty pack of female friends,joined the groups,danced for bollywood songs.It is delightful to celebrate with strangers.