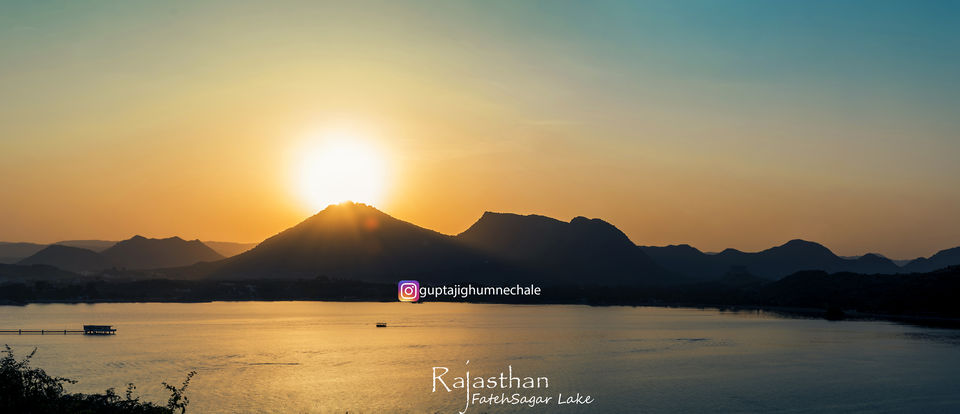 I have always been fascinated by grand palaces, landscapes filled with culture and history and food of Rajasthan. Rajsthan's landscape and culture differs from any other state in India, which makes it an irreplaceable tourist destination. I was visiting my hometown (UP) from Bangalore, so I planned to take a detour and visit Rajasthan for few days. This was my first time visit to Rajasthan.
I took a direct flight from Bangalore to Udaipur. I reached Udaipur in the afternoon. I was staying at this hotel which was more like a guest house, renovated from an old haweli. Best thing about this hotel was its location. It's situated on Lal Ghat which brings out a nostalgic feel of surrounding. From the terrace , you get a nice view of Lake Pichola and Taj Lake Palace. The hotel is situated in the heart of old city so vehicles are not allowed inside during day time. Places like "Ambrai Ghat", "City Palace" and "Bagore ki Haweli" are walk-able distance from my hotel. I had only one and a half day to see some of the best things that Udaipur has to offer. So after having lunch I headed out.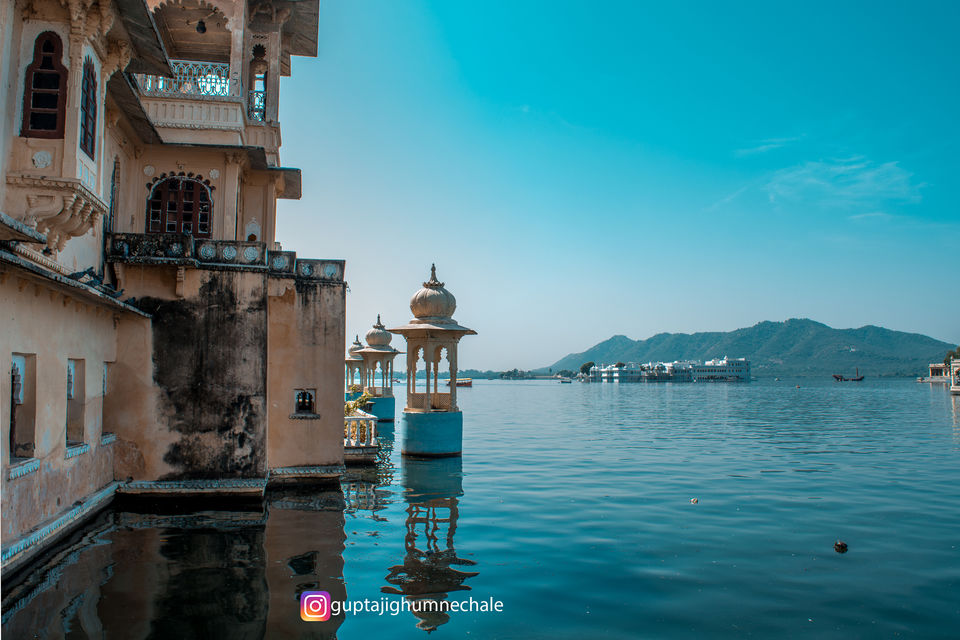 Monsoon Palace is around 5-6KM from the city center. I took an uber from my hotel and went to Sajjangarh Monsoon palace. I felt it is cheaper and easier to hire UBER/OLA in Udaipur rather than haggling with auto drivers. This palace is situated on a hill and Uber drops you at the base of the hill. You can get a ticket(to and fro) for Jeeps which runs inside the palace and takes you to the hill top. You can easily wait at the hill until sunset and then get another Jeep to come down. The Palace in itself is ill maintained and doesn't provide anything much to see. But the sunset and aerial view of Udaipur city from here are just amazing. This should be on the "MUST VISIT/TO DO" list when you are in Udaipur.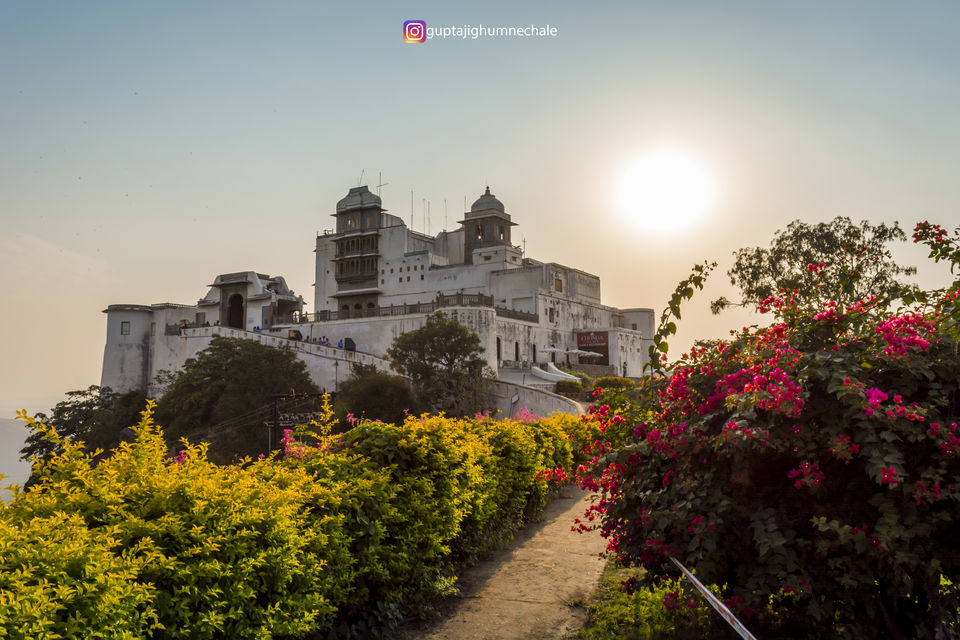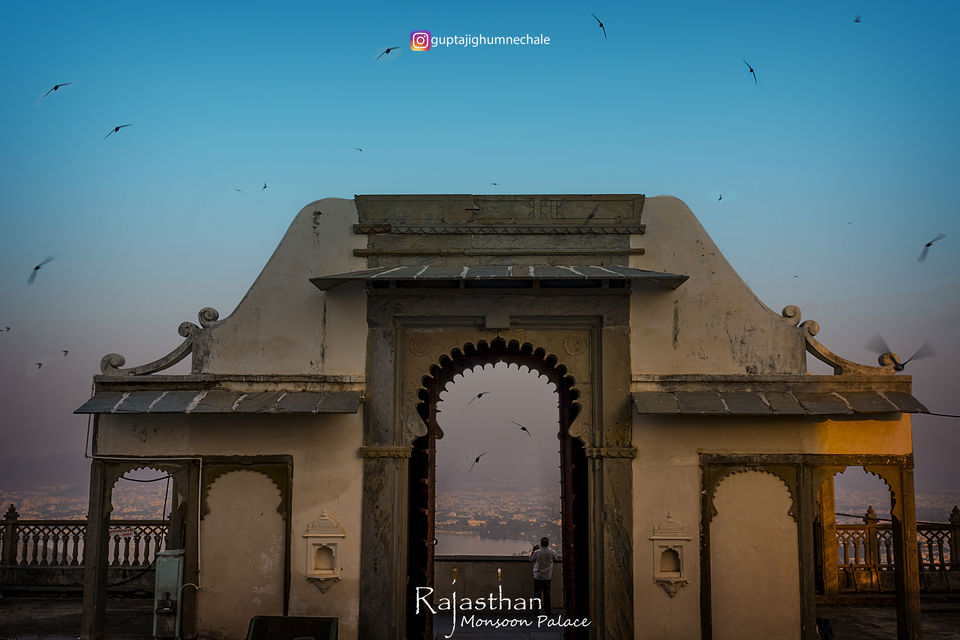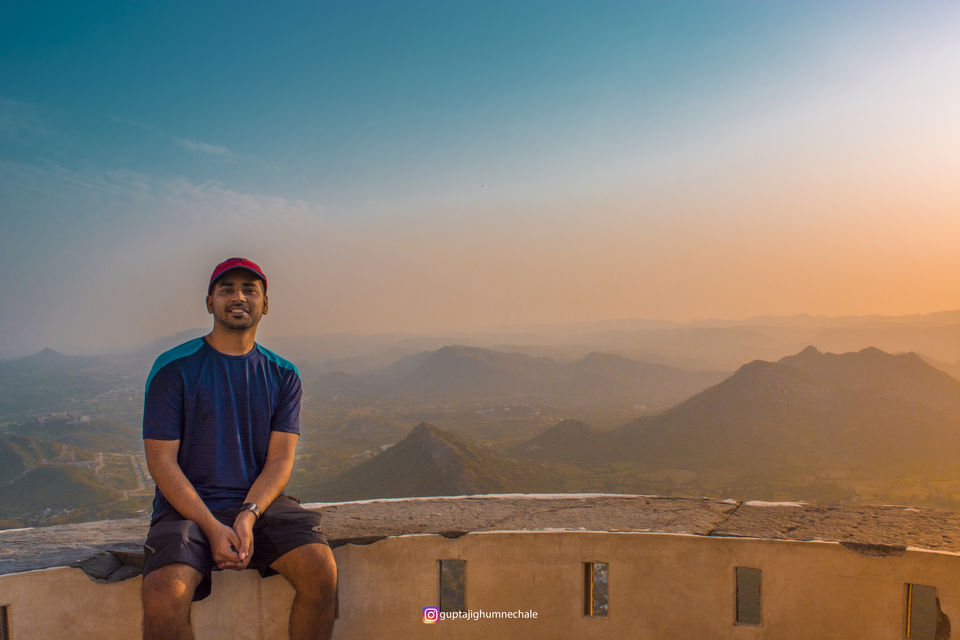 Later, I took an Uber back to my hotel and roamed around the old city area for some night pics and good food :)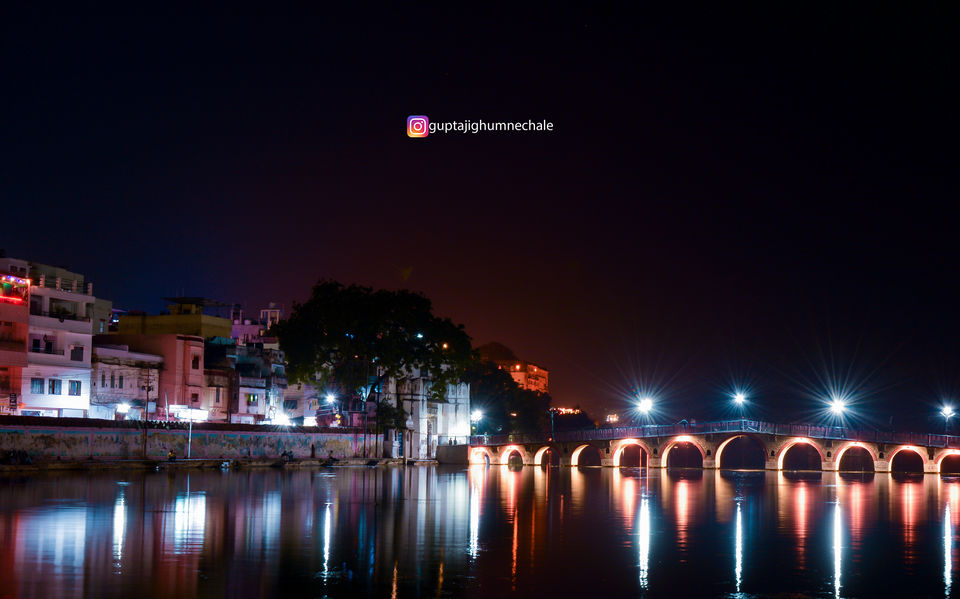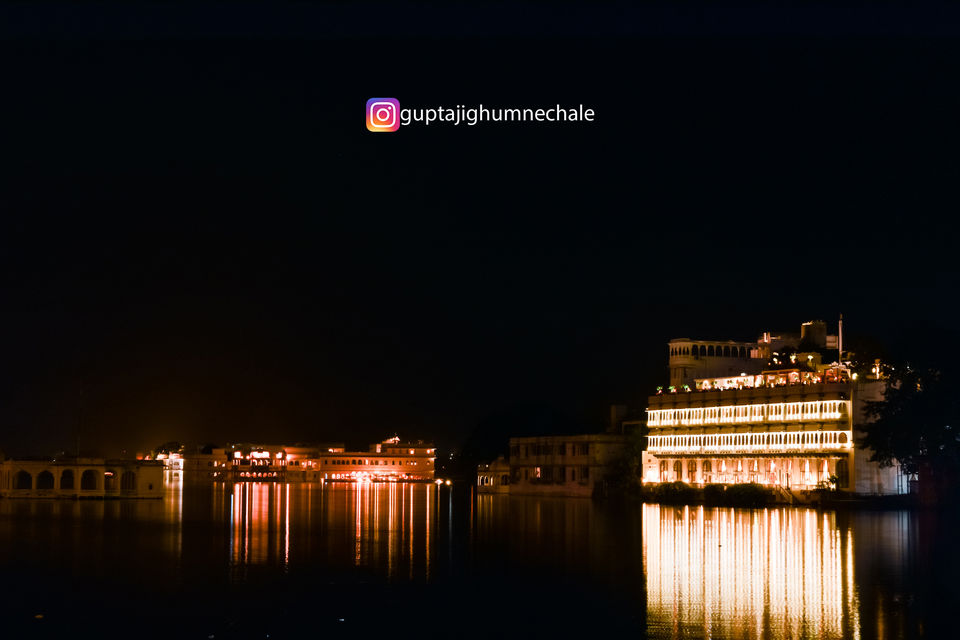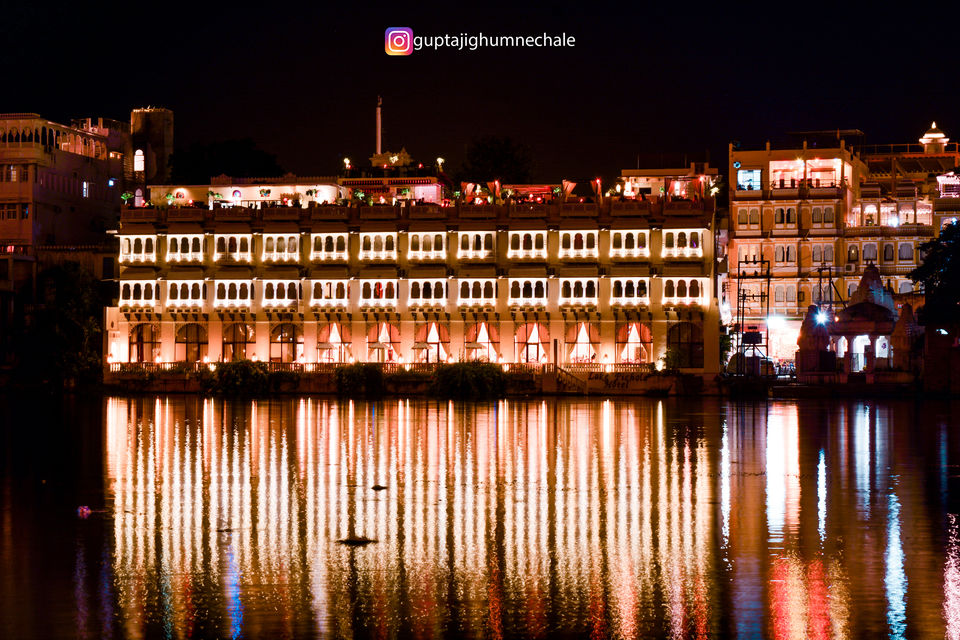 One thing I am really obsessed about is Sunrises/Sunsets. So next morning I woke up early and took an UBER to go to Neemach Mata Temple. This temple is also situated on a hill and UBER drops you at the base. From there you have to hike for 30 mins to reach to the hill top. I would suggest reaching here before sunrise , so that by the time you are at the hill, you can get some beautiful sunrise pics. Don't be scared of early morning hike as you will find many people enjoying their morning walk at this time. Trust me, this morning hike is absolutely worth the effort.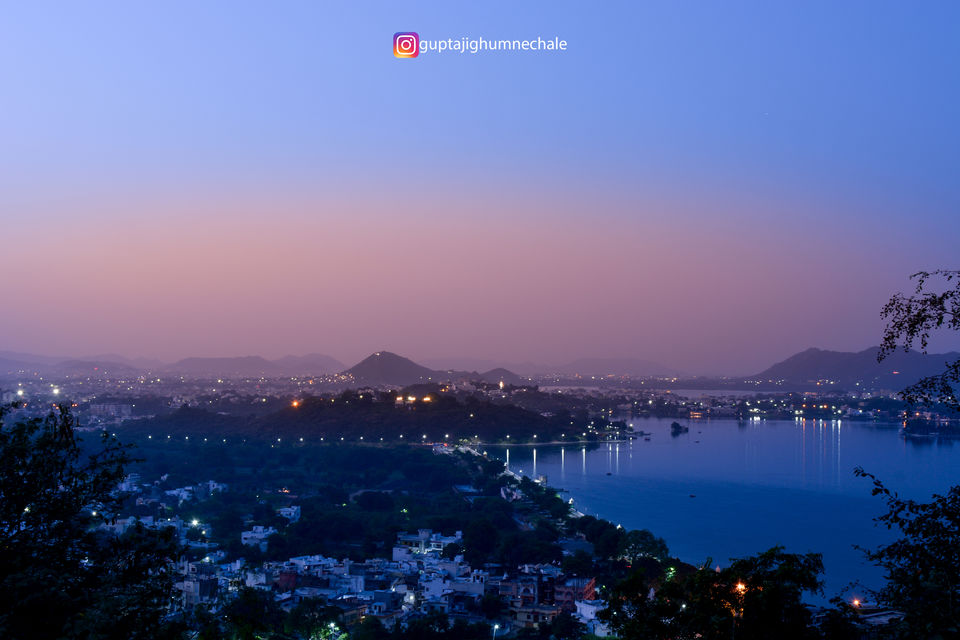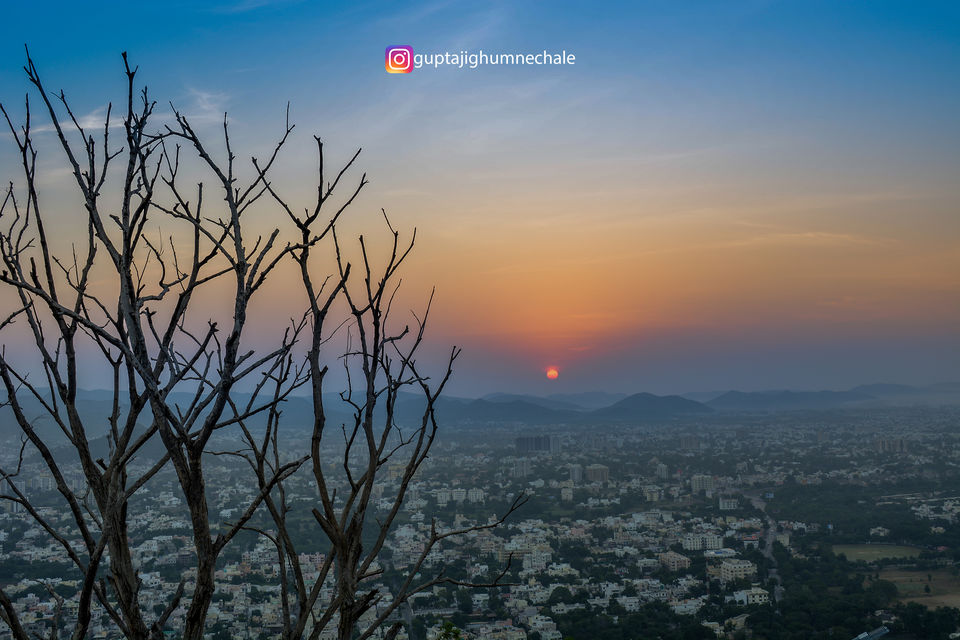 From the temple I walked towards Fatehsagar Lake. This is one of the biggest and most scenic lake of Udaipur. Being from Bangalore (apparently also a lake city), I am not used to seeing people swimming in the lakes. But since Fatehsagar is well maintained, you can see many people doing their morning walk around the lake and few swimming in it too. My time at the lake was enjoyable and amazing. By the way, don't forget to eat Poha from any one of the stalls near the lake, they are simply delicious.
Pro Tip: Poha is the main item in Rajasthani breakfast.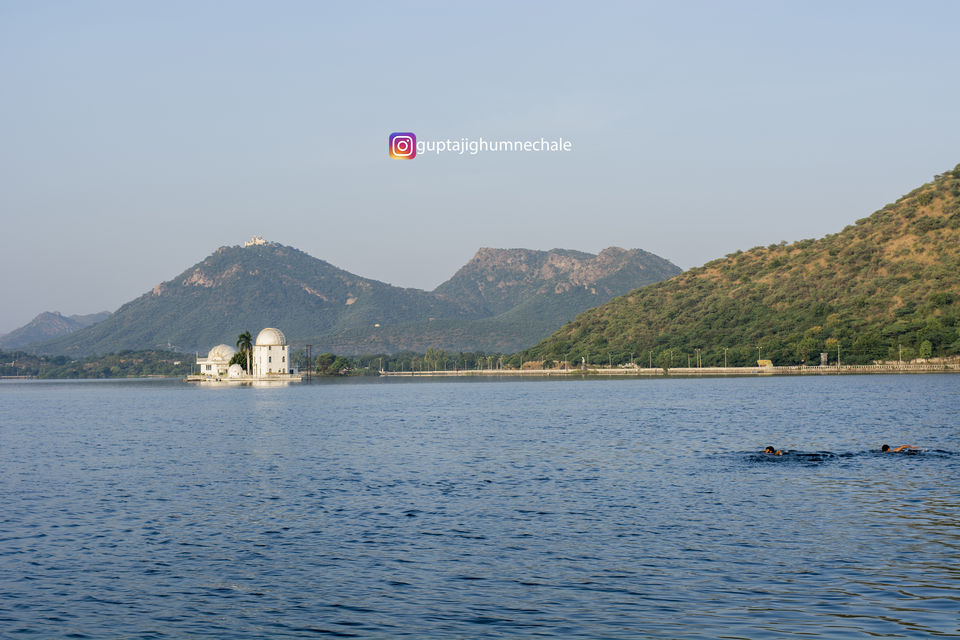 I went back to my hotel and got to ready to explore other areas.I have not seen such a magnificent palace in India before. It has great interiors, and shows the wealth of rulers who ruled these palaces. It is an ideal place for pre-wedding shoot also. It takes around 3-4 hours to check the palace properly.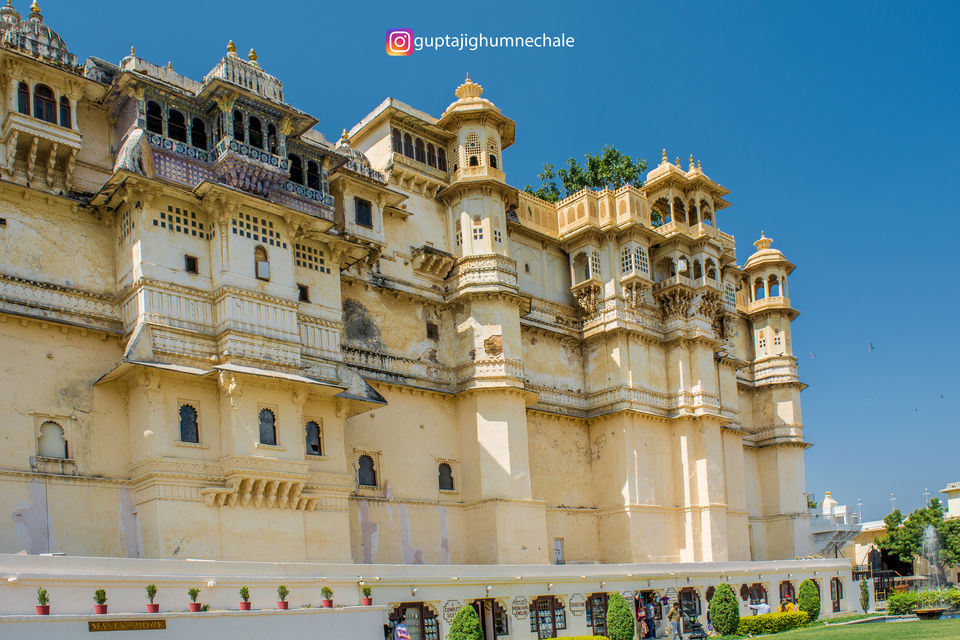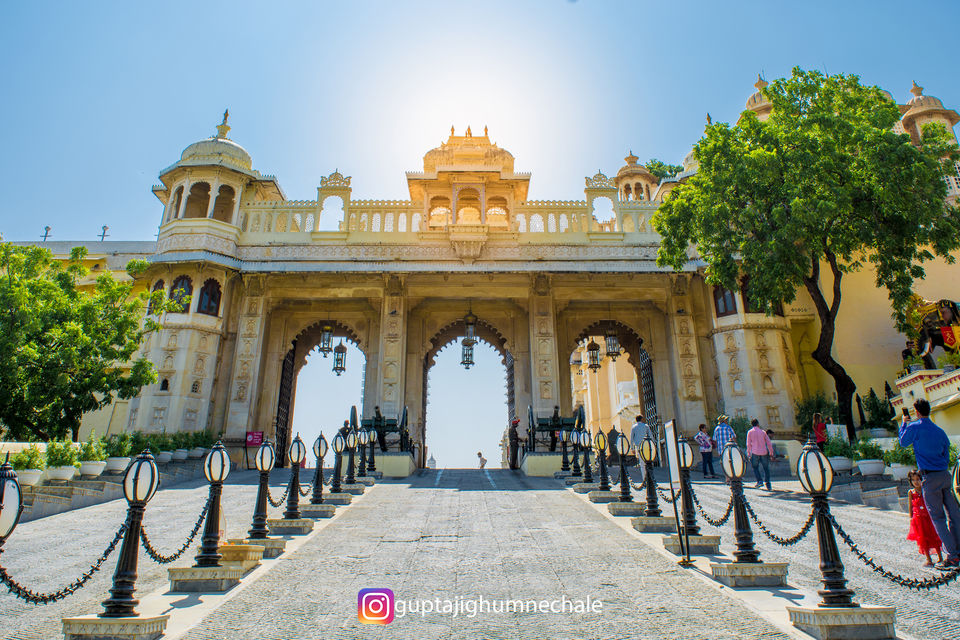 After roaming around for so long, I was quite hungry and wanted to try some Rajasthani food. So I decided to go to Krishna Dal Bati restro. It is a pretty nice place. They serve unlimited thali with authentic Daal-baati churma.
After filling myself up with daal baati I headed towards Moti Magri. This is yet another ideal place in Udaipur to catch some awesome sunset views. This place has a museum which shows various paintings from Rajputana era. Museum also showcases models of various forts spread across Rajasthan.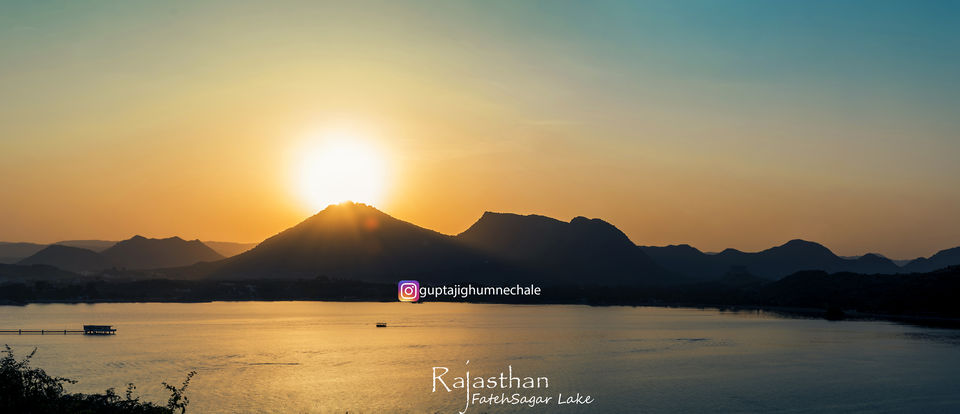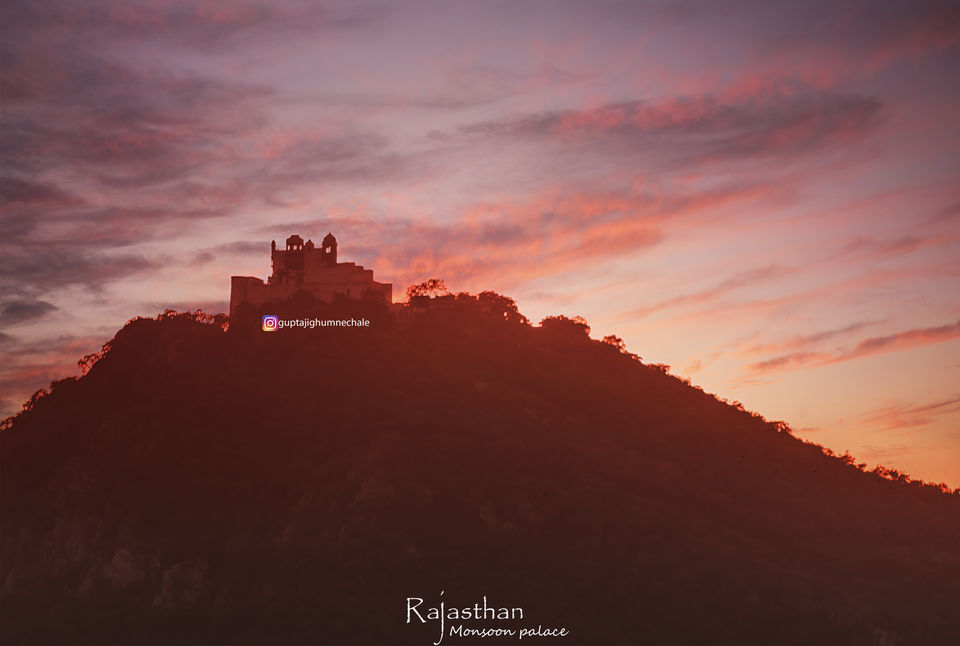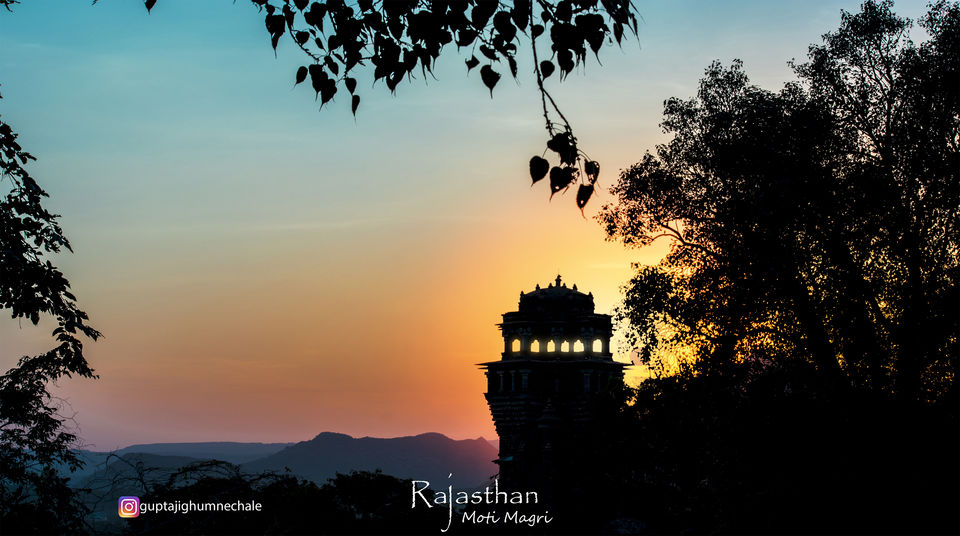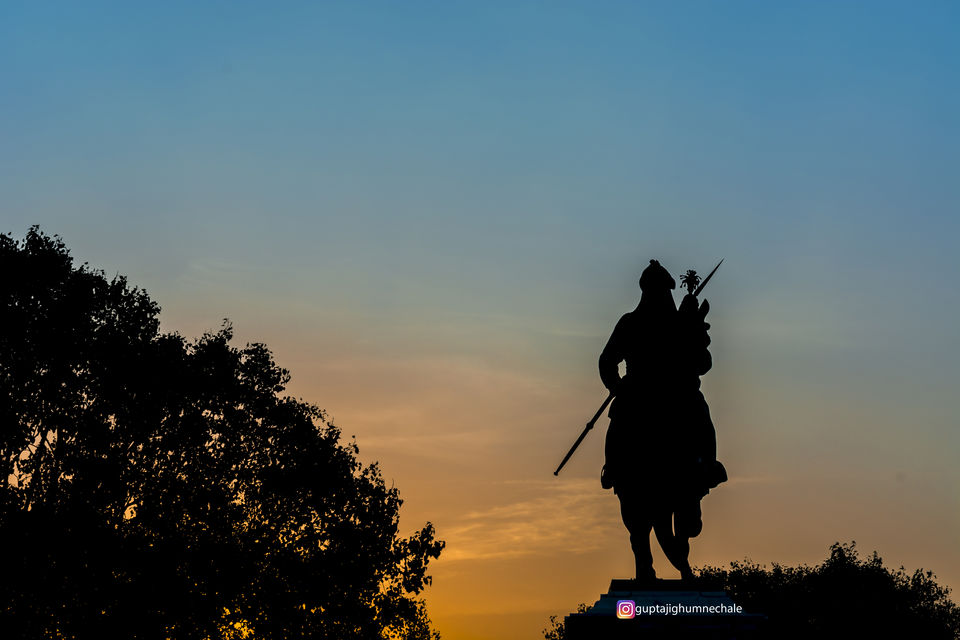 After having a wonderful evening at Moti Magri , I headed back to Ambrai Ghat. Another "MUST TO DO" in Udaipur list should be having dinner in Ambrai restaurant. As you see in below picture, view from restaurant is beyond my description and to top it up the restaurant enhances your Udaipur experience with some great food and Rajasthani music.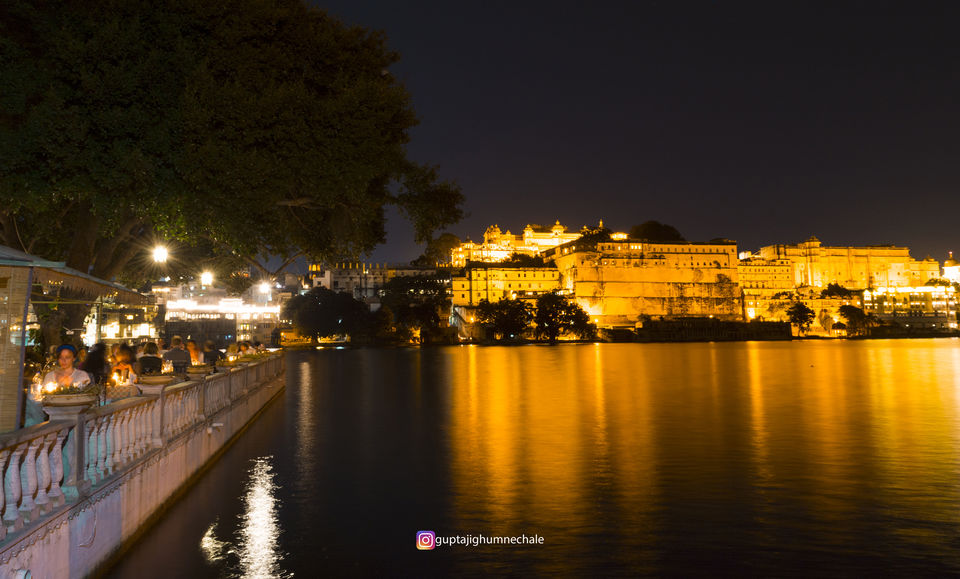 Final thoughts, Udaipur is an amazing city in Rajasthan that has great food and awesome site seeing locations . Next Stop : The Marvelous capital of Rajasthan, Pink city - Jaipur