One remote glimpse of Kashmir's land from your flight and you can understand with utmost certainty why it's known as the Heaven of India. One glance and you know for certain that this trip to Kashmir is going to unfold beauty in multitudes for your eyes and enough to liven up your Instagram feed.
To soothe your soul and to liven up your Instagram feed, make sure you plan a trip to Kashmir this summer. Here's a list of clichéd yet classic things that you absolutely cannot leave out of your itinerary while in Kashmir.
1. Experience the royalty of a houseboat
If fleets of sumptuously large, beautifully carved wooden houseboats aren't among one of first things that pop into your imagination when you think of Kashmir, you're doing it wrong. The regally built boats fringing the shores of Dal Lake are a must visit for every traveler looking for an authentic Kashmir experience. Intricately carved walls; collections of royal utensils; the veritable Kashmir carpets and paintings; altogether stand for an experience beyond words. Delectable food served in these houseboats is the added advantage. However, devouring packets of Maggi in multitudes sitting in the solace of your houseboat is yet another delight worth experiencing.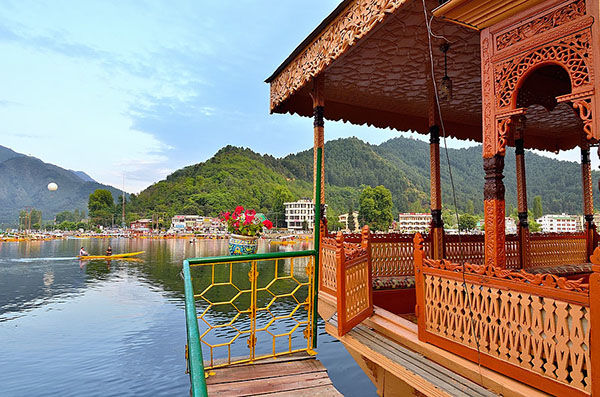 2. Shikara Rides
Kashmir and Shikara have been inseparable terms ever since time immemorial. Seeing Bollywood actors dance and sing while riding in all those colorfully painted shikaras is something we've all grown up with. Shammi Kapoor dancing to Yeh Chand Sa Roshan Chehra was what I imagined shikara rides would be like. Even though they did not exactly include us singing and dancing in reality, they were charming nonetheless. Shikara rides stand for the beauty of Kashmir. A ride in the shikara during the pleasant evenings of Kashmir while the lake is glazed by the setting sun will soothe your soul. Gorging on fresh hot bhuttas while sailing through the Dal in the shikara is an added must!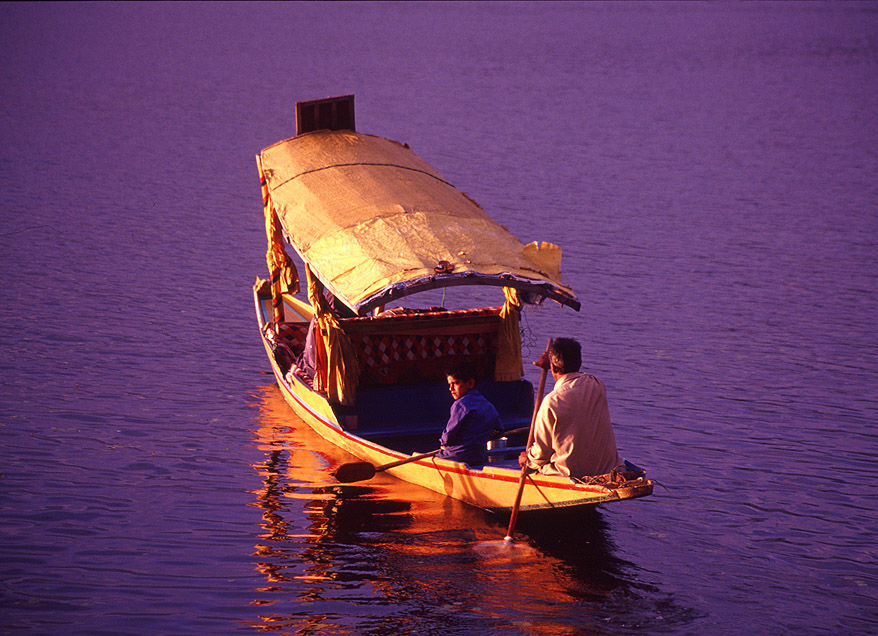 3. Visit to the Floating Market
Let the oarsman row you to the famous floating market of Dal Lake while he narrates his stories to you in his soft Kashmiri accent. The floating market as the name suggests stays afloat throughout the year, acting as a profitable tourist attraction. Ranging from ordinary vegetables to elegant and classy Kashmiri handcrafts, this market sells everything. Even though we do recommend you to go have a look at this wondrous market, buying something is another story altogether because of extremely high costs.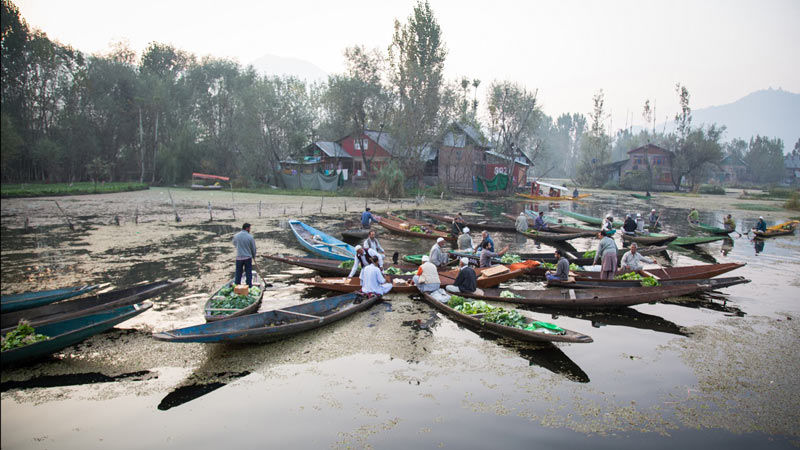 4. Live amongst the beauty and peace of Pahalgam
Walking into the tiny town comes with an unspoken promise of absolute tranquil and rest to one's soul. Flooded with endless beauty, this town attract tourists in massive numbers to the renowned places like Betaab Valley, Aru Valley, Chandanbadi, Pahalgam Golf Course and myriad more. Engulfed in the luscious green views of the valleys renders one speechless. A pony ride to all these places is cheap and worth every penny. You fear for your life as the pony strides up the hills via extremely narrow stretches but the thrill remains with you long after the trip. Evenings in Pahalgam must be spent gallivanting around the street markets and listening to interesting accounts of the street vendors as you gorge down their jhaal moodi.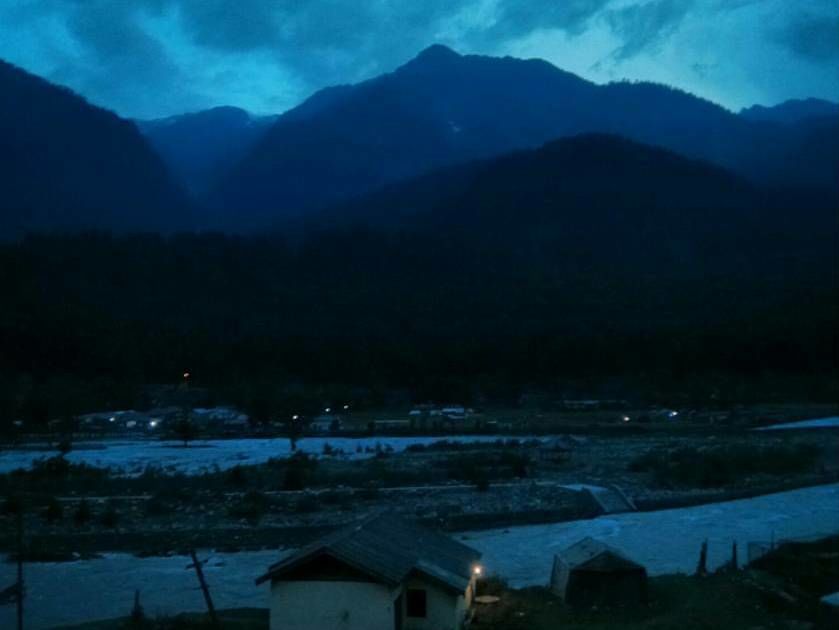 5. Dive into the slow-clad mountains of Sonmarg and Gulmarg
Along with bright white snow, the places offer luscious greenery as a beautiful sight for the sore city-eyes. The white painted hills provide for various tourist engaging activities like sledging, skiing, trekking. Despite the high costs of these activities, the experience is worth the money.
However, be very sure that you do not fix your phone in the snow for support in case your foot slips while trekking…that won't prove for a pretty sight.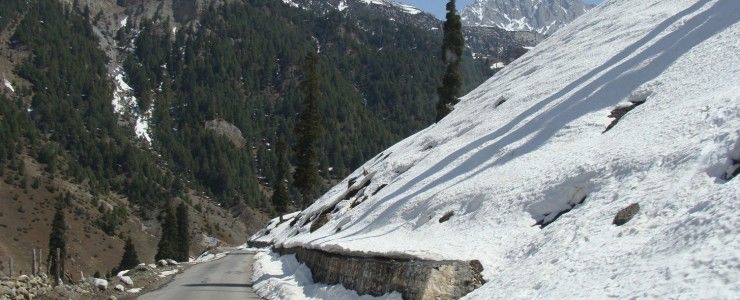 Tip: Stop for steaming hot onion pakoras and cherries all across Kashmir whenever and as much as you can. Honestly, no amount of these two in the chilly valleys is ever too much.