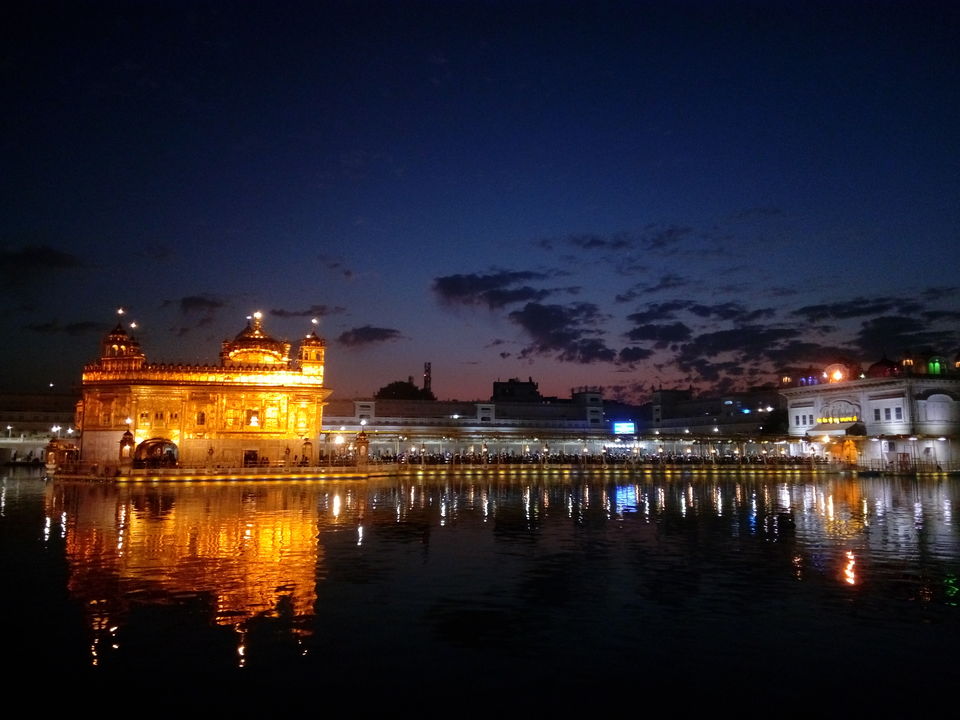 I remember it was back in 2015 during my Engineering days where my classsmates all were going to IV's for 10 days to some random three-four places in the north. But I didn't want to shell out 15k trip fee plus 5k extra for the same. (just gujju things :P) But I desperately wanted to go somewhere for a holiday. It was a first week of September and one late night after completing TVF Pitchers series, I was browsing here and there and stumbled upon a startup called Zo rooms. It was a hotel booking app just like oyo rooms. It was new during that time and they started a referral campaign and guess what you can utilize your full 100% referral amount in booking hotels. (Wasn't that amazing :D) And being a geeky nerd I knew these campaigns doesn't last long. So within two-three days I installed-uninstalled the app and registered many numbers from FFF's (friends,family and fools :P Trust me heard many galis from everyone :D) And I made my 10 day plan to Chandigarh-Manali-Amritsar-Delhi and booked hotels for the same at completely no cost way before I got my end sem exam dates. (Crazy :D) Then during Diwali, I suddenly got lucky because for the first time Makemytrip introduced the full cash wallet usuage on flights for just three days and Redbus had 50% off for the first time users. Needless to say I grabbed those offers and it was a moment of a lifetime. So here it goes :P
Day 0: 22 Dec
Boarded a train from Mumbai to Chandigarh after writing my last exam paper at 6pm and rushing to the nearby station and boarded the train. It was my first time going solo hence that feeling of Naina (From Ye Jawani hai Deewani) came inside me and I asked myself,"Its my first time going solo on a long holiday, will I come back alive if anything goes wrong"? :P But then those sudden adrenaline rush of the moment of a lifetime adventures took over my emotions and I hopped off inside the train.
Train cost: 600 Misc: 100
Total: 700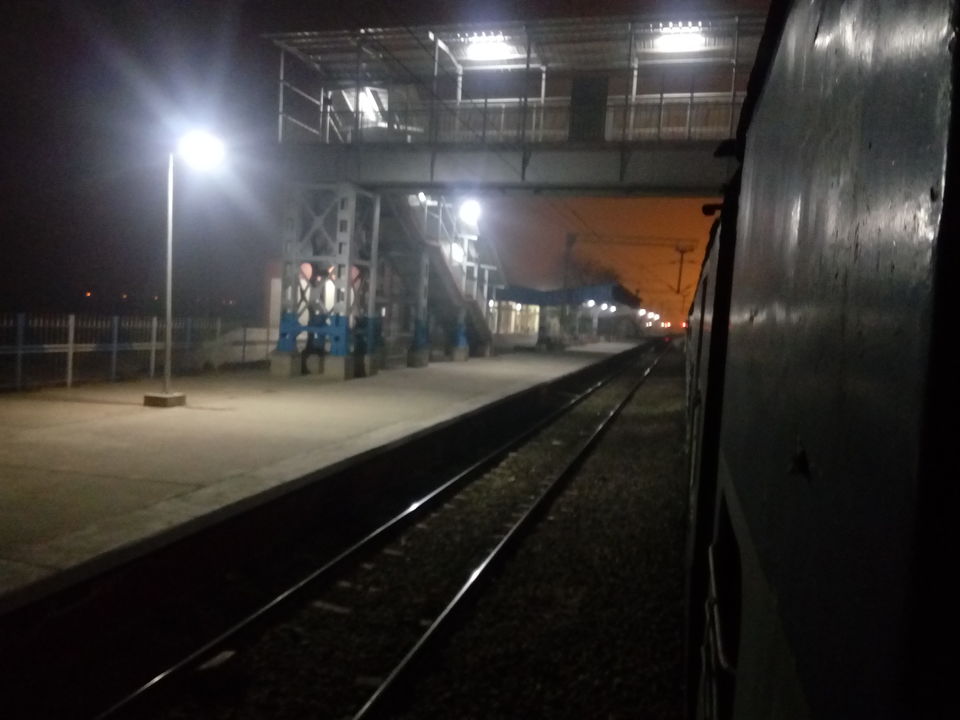 Day 1: 23 Dec In train enroute Chandigarh
Lunch: 200 Dinner: 200 Misc: 100
Total= 500
Day 2: 24 Dec
There came a moment where the whole compartment got empty at Delhi but I found some good company with some other college students who were on their IV's in my next compartment. I was supposed to reach Chandigarh at 11 pm but silly trains I reached at 1 am. Took an auto and reached my Hotel in Panchkula, sector 5. The price for one day stay at my hotel was 2500/- but I got completely at no cost for 3 days. (Stupidly Crazy :P)
When in Chandigarh visit Rock Garden, Sukhna Lake, Garden of Flowers and Elante Mall. It was 24th of December, so I got lucky to be a part of Elante Mall's Christmas Eve celebration.
Here again comes a twist I even had unutilized ola and uber coupons. So had a couple of free rides in Chandigarh and somehow I got Pizza hut 480 Rs coupon at 150 from little app :D
Auto: 80/- to Panchkula Hotel
Ola to Rock Garden: 30/- (After coupon)
Rock Garden entry ticket: 150/-
Pizza hut: 150/- + 80/- extra (after coupon)
Ola to Elante: 70/-
Uber to Panchkula Hotel: 50/-
Misc: 60/-
Total: 670/-
Day 3: 25 Dec Chandigarh to Manali
Today I just walked a few kms and explored nearby places on foot. Later in evening I took a bus to Manali. In bus too I had a good company of gujju people. (You can find atleast one Gujju anywhere so you never feel alone :P)
Lunch and Dinner: subway 260/- (I can eat at subway all day long :D)
Bus to Manali: 350/- (After 250 discount :P)
Ola to bus stand: 100/-
Misc: 100/-
Total: 810/-
Day 4: 26 Dec Manali
Reached Manali at 6 am in the morning and after reaching the hotel uphill guess what happened. The hotel guy declined my stay as Zo rooms didn't clear their past payment. (I booked one hotel near hadimba temple for 2 days and one at vashistha for one day and sadly the one near hadimba temple got cancelled:( ) And every hotel was full or abit expensive. I rang up Zo rooms but they didn't respond to my calls nor emails. These are unexpected situations which tests how you deal with it. So I had a word with that hotel guy and I booked in a decent homestay. And again my adventure was on.
Today I visited Hadimba Temple, Mall Road, Old Manali and a few river crossing adventures.
Auto: 80/-
2 days homestay: 500/-
Heater for 2 days: 200/- (The nights were damn cold :D)
Lunch and Dinner: 300/-
Skiing: 150/-
River crossing: Just at 80/- (It was late evening time and I was the last one hence my bargaining went successful :P)
Misc: 90/-
Total: 1400/-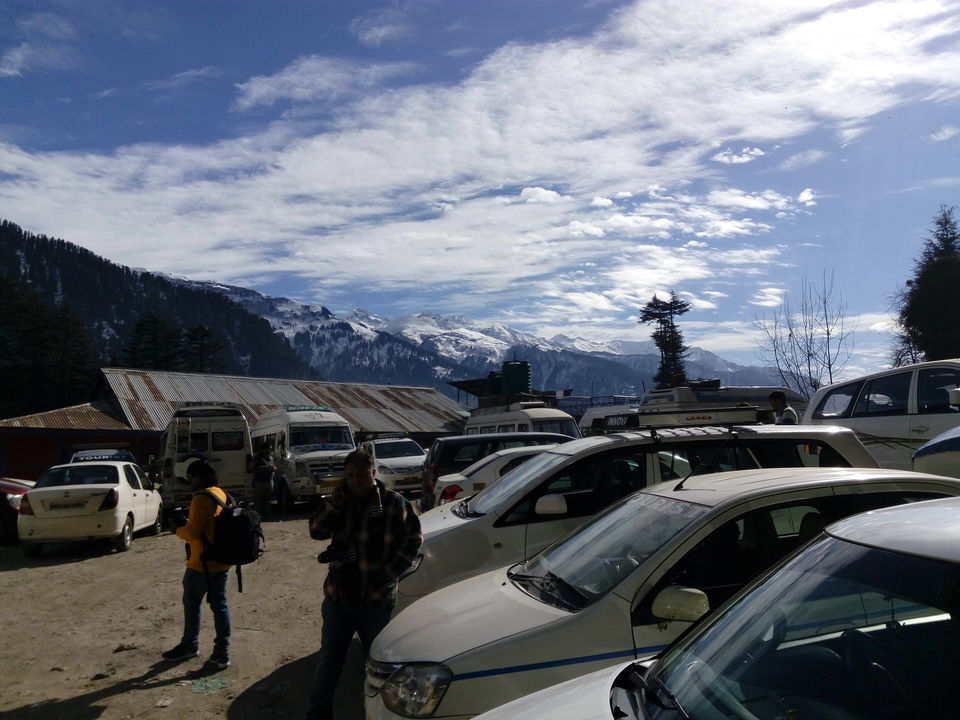 Day 5: 27 Dec Manali
I booked a bus ride to Solang Valley, Nehru Kund, Pandava Temple, Naggar castle. The views of Solang are breath taking.
Today morning I received a call from a guy whom I requested to host me for a day from Couchsurfing app (Couchsurfing is a travel app which lets you to stay with locals for free if they are on the app and offer to host you) But as it was my first time I ignored and booked by myself. Later in evening I met him near the mall road for dinner and he showed me the nearby places. He was a music teacher at DAV School, Manali which was just near to the Hadimba temple. He showed me the school and shared a few stories and even played football inside the school court :D
Bus: 250/-
Lunch and Dinner: 300/- (Their noodles are so good and spicy :P)
Ropeway at solang: 500/-
Trekking and snow gear rentals : 400/-
Total: 1450/-
Day 6: 28 Dec Manali
Today I shifted to Vasishtha and had and a better executive room so just relaxed and enjoyed the view from my balcony. Then went to the hot springs bath there and visited a Gurudwara. After this I had nothing to do so guess what I did. Dilwale!!! Yes! I literally booked tickets and watched Dilwale in Manali at just 40/- each after using bookmyshow credits though I slept after interval thats the other thing :D
It was 6.30 pm and it was my time to leave Manali. But you know isn't it so sweet when on your travel the person whom you don't even know or won't be seeing again calls you "crazy young brother" while abiding goodbyes. :) Had a great treat of Honey Tea, Paneer Pakodas, delicious Jalebis and stuffed elaichi milk. (You should definitely not miss these)
If you have a moment of a good thing you definitely gonna have a bad one. (Law of nature :D) The bad thing which happened today was I broke the handle of my heavy wheel bag and it was difficult to carry all the way to the bus stand on feet. (No autos but managed to reach on time :P)
Lunch and Dinner: 300/-
Auto to Vashistha: 80/-
Movie: 80/- (:P)
Bus: 350/- (Again after discount :P)
Total: 810/-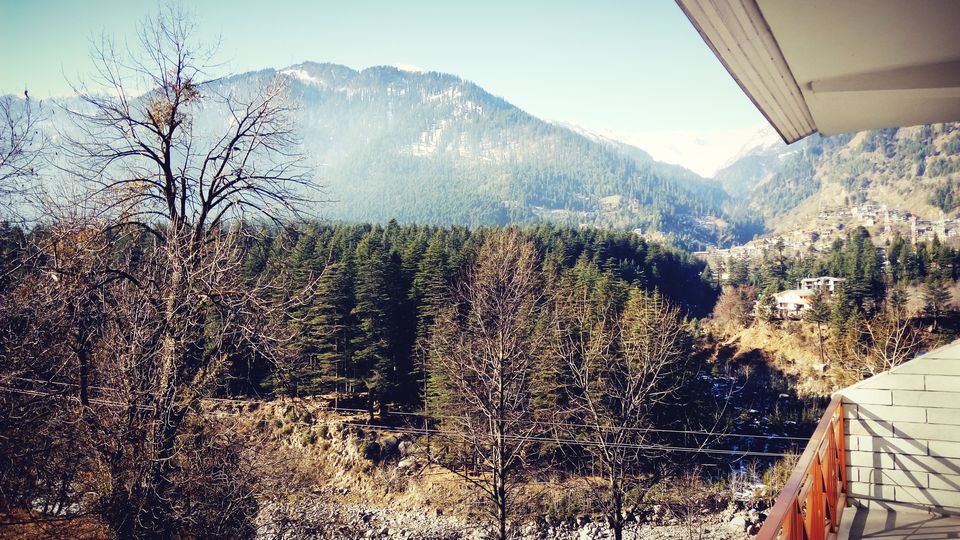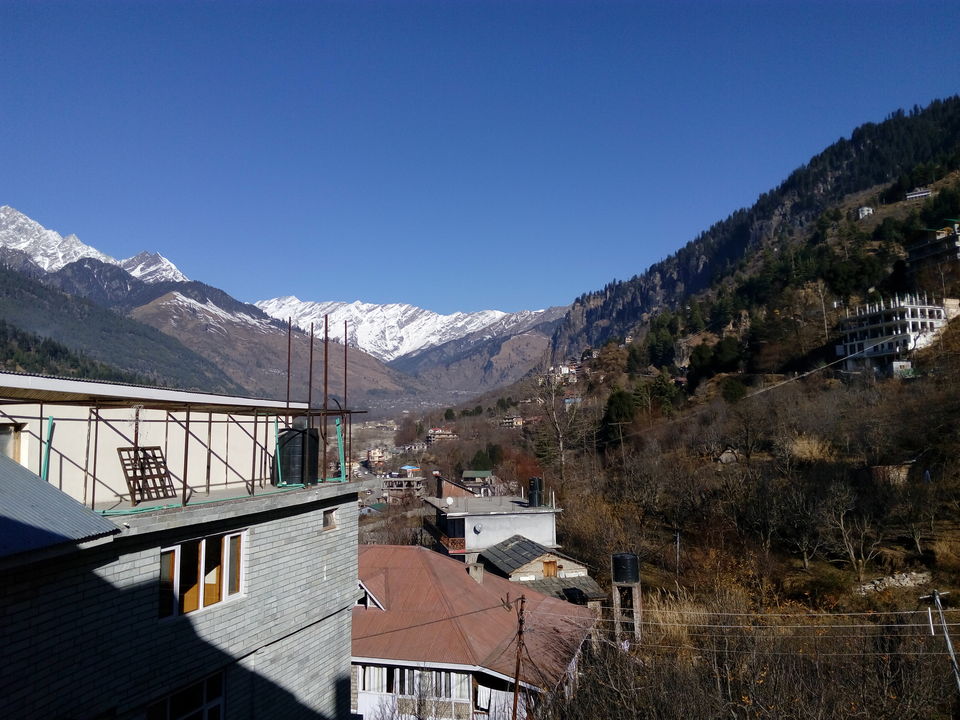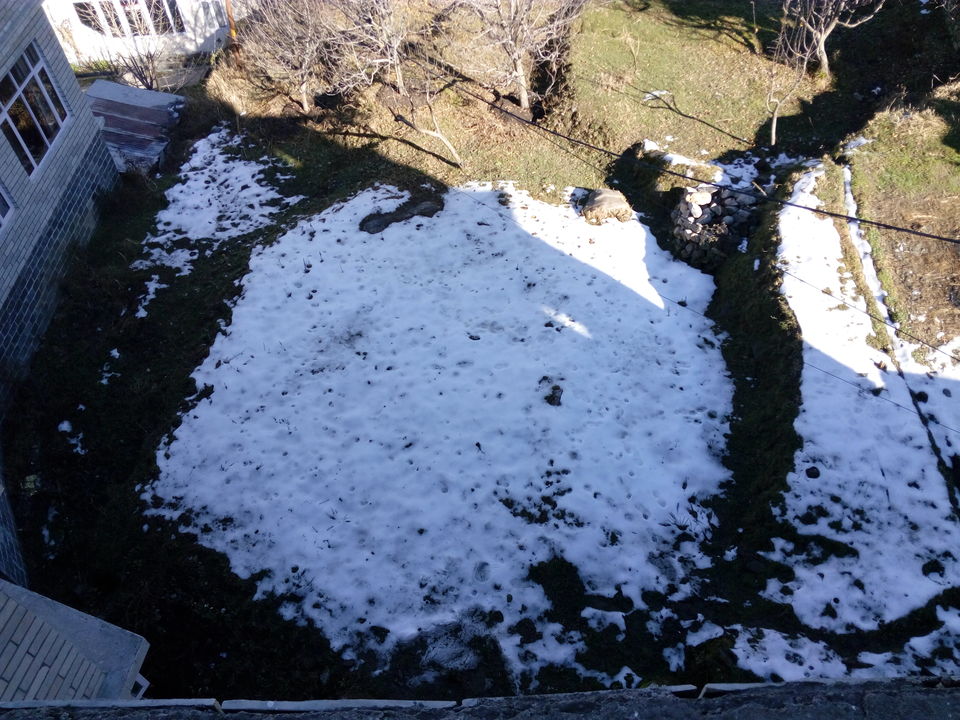 Day 7: 29 Dec Amritsar
From Manali I took a bus to Chandigarh and from Chandigarh I boarded the morning intercity express to Amritsar. Here too happened the same, Zo rooms didn't paid them hence they cancelled their tieups and zo rooms was like disconnected from the world not receiving any calls or emails. But with every bad thing there happens a good thing. Goibibo saved my day. Got the same hotel with room costing 1500/- at just 560/- per night. Here too I got lucky to use Pizza hut and Cafe Coffee Day coupons at discounted price :P
When you're in Amritsar one should must have a glance of Golden Temple during day time as well as night time. Its so peaceful and serene.
Cab to Chandigarh station: 120/-
Ticket to Amritsar: 100/-
Auto: 50/-
Hotel for one day: 560/-
Lunch and Dinner: 200/- (Coupons and vouchers :P)
Total: 1030/-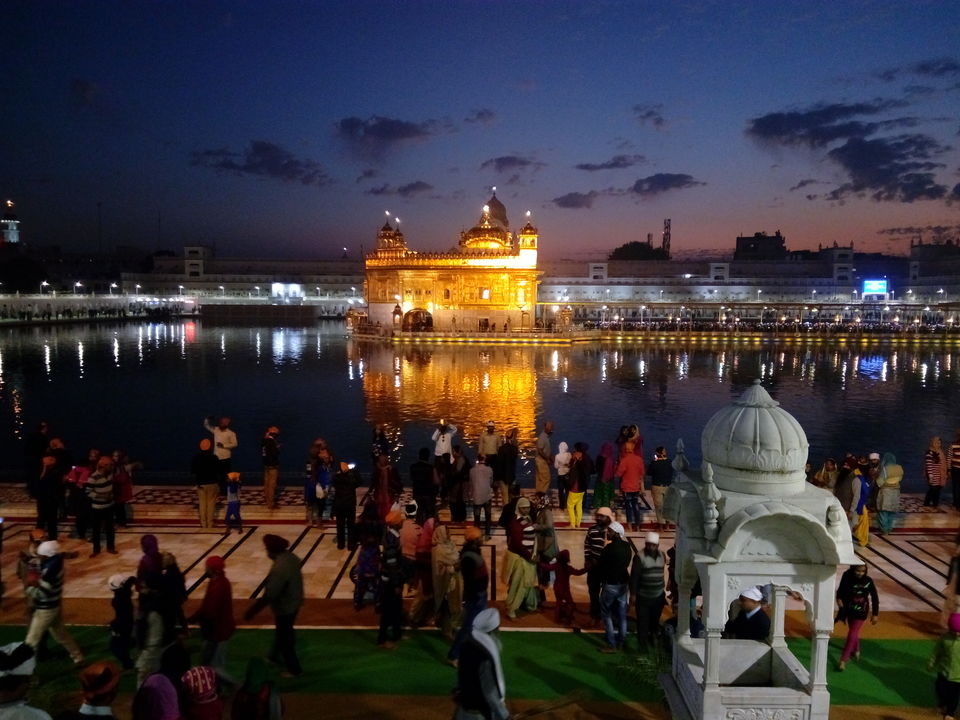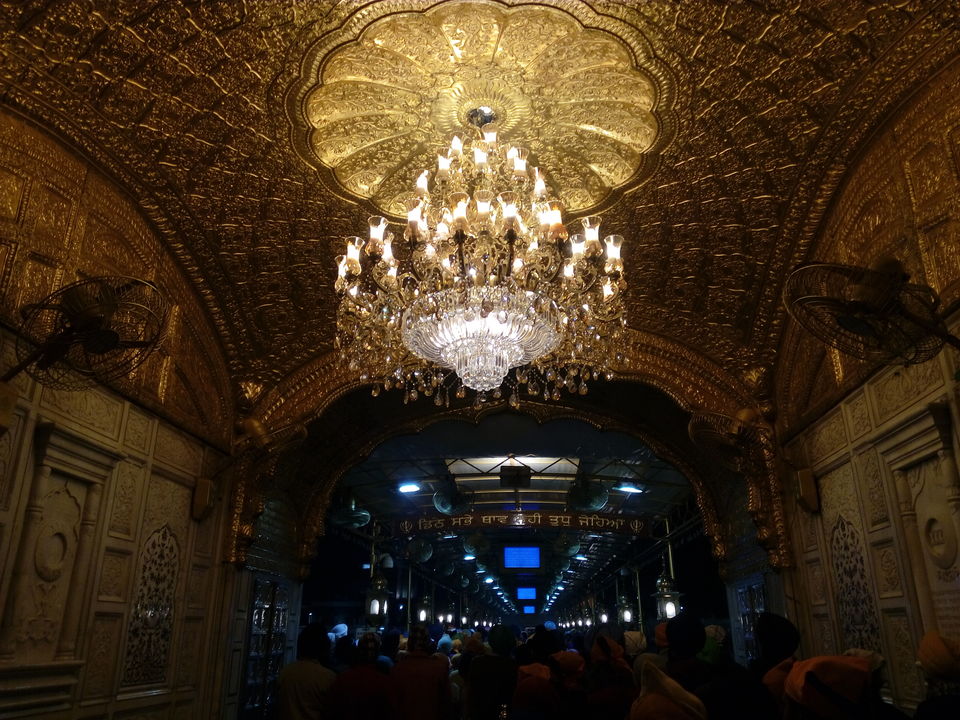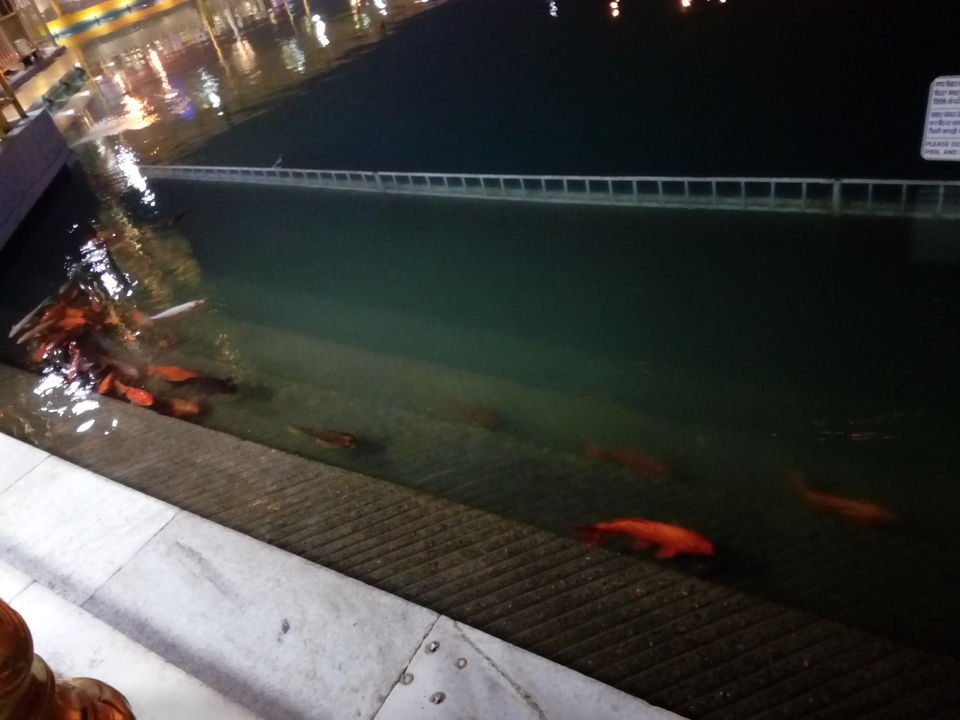 Day 8: 30 Dec Amritsar
Today I kept my luggage at the hotel itself and had a morning view of Golden Temple, Jalianwala Bagh and went to the Wagah Border. (Must things to do if you're in Amritsar). The flag ceremony at the border everyevening makes you feel patriotic about your nation and meeting the commandos and snipers worth a shot :)
P.S. you should definitely have Amritsari Lassi :P
Lunch and Dinner: 250/-
Shared Auto to Wagah and Back: 100/-
Auto to Station: 50/-
Ticket to Delhi: 100/-
Total: 500/-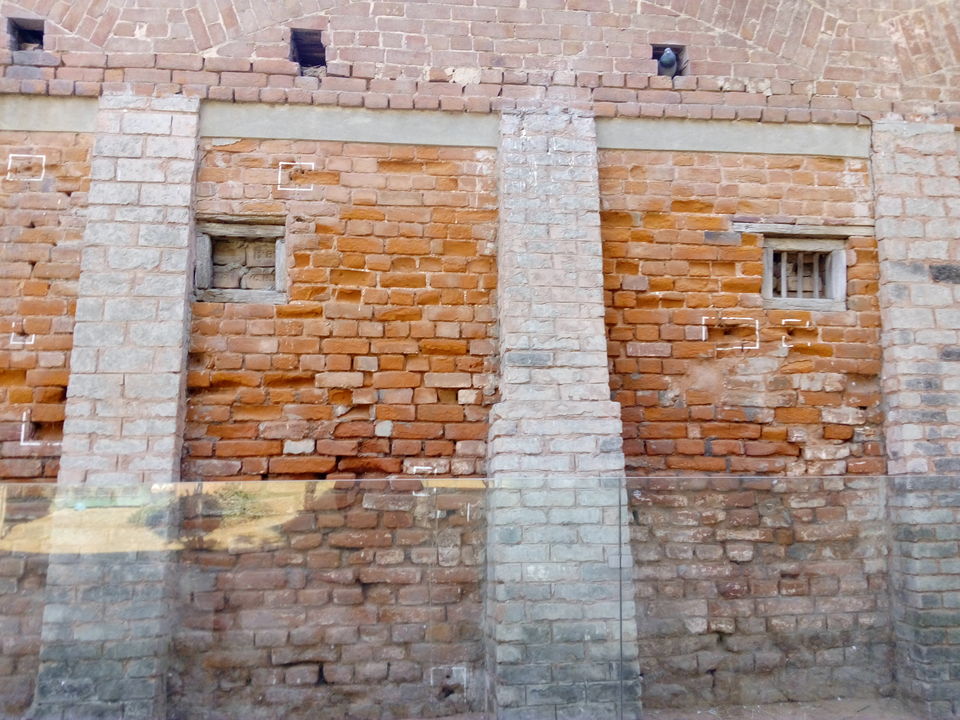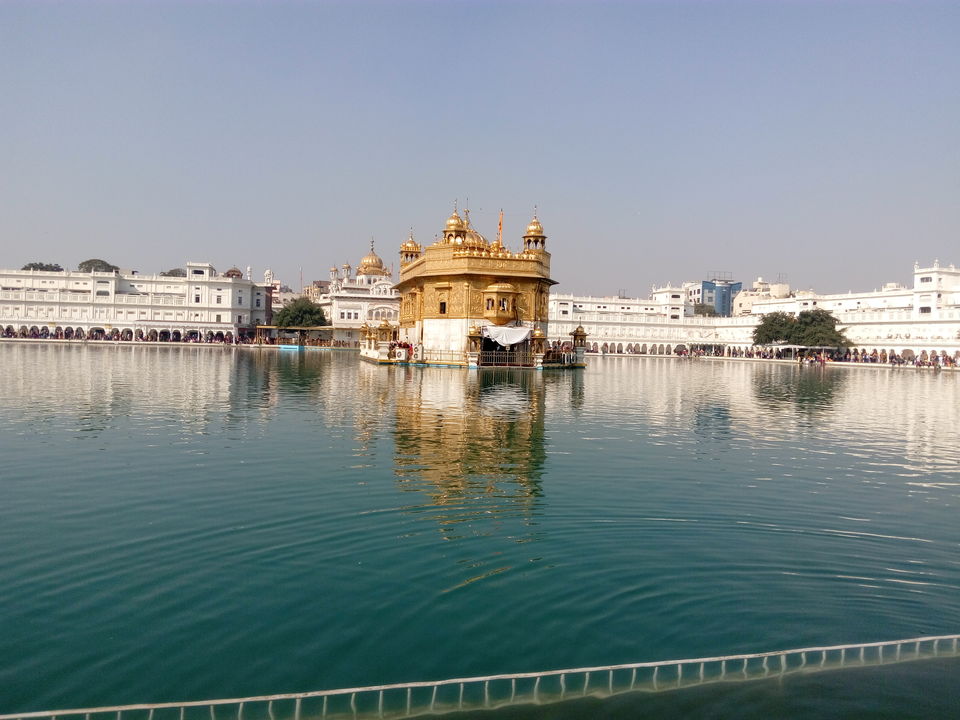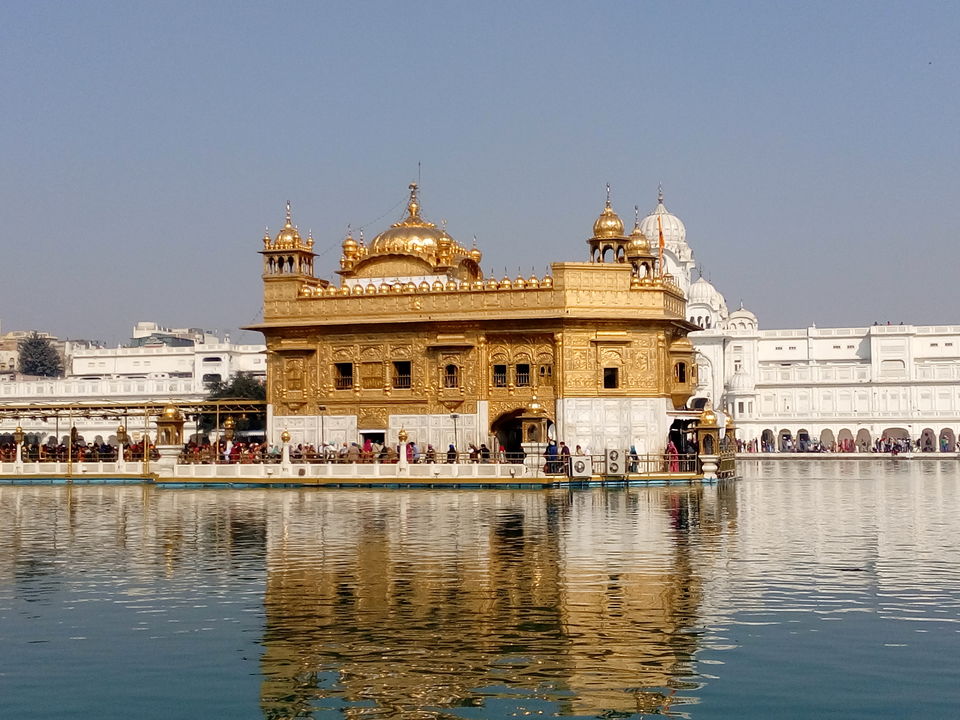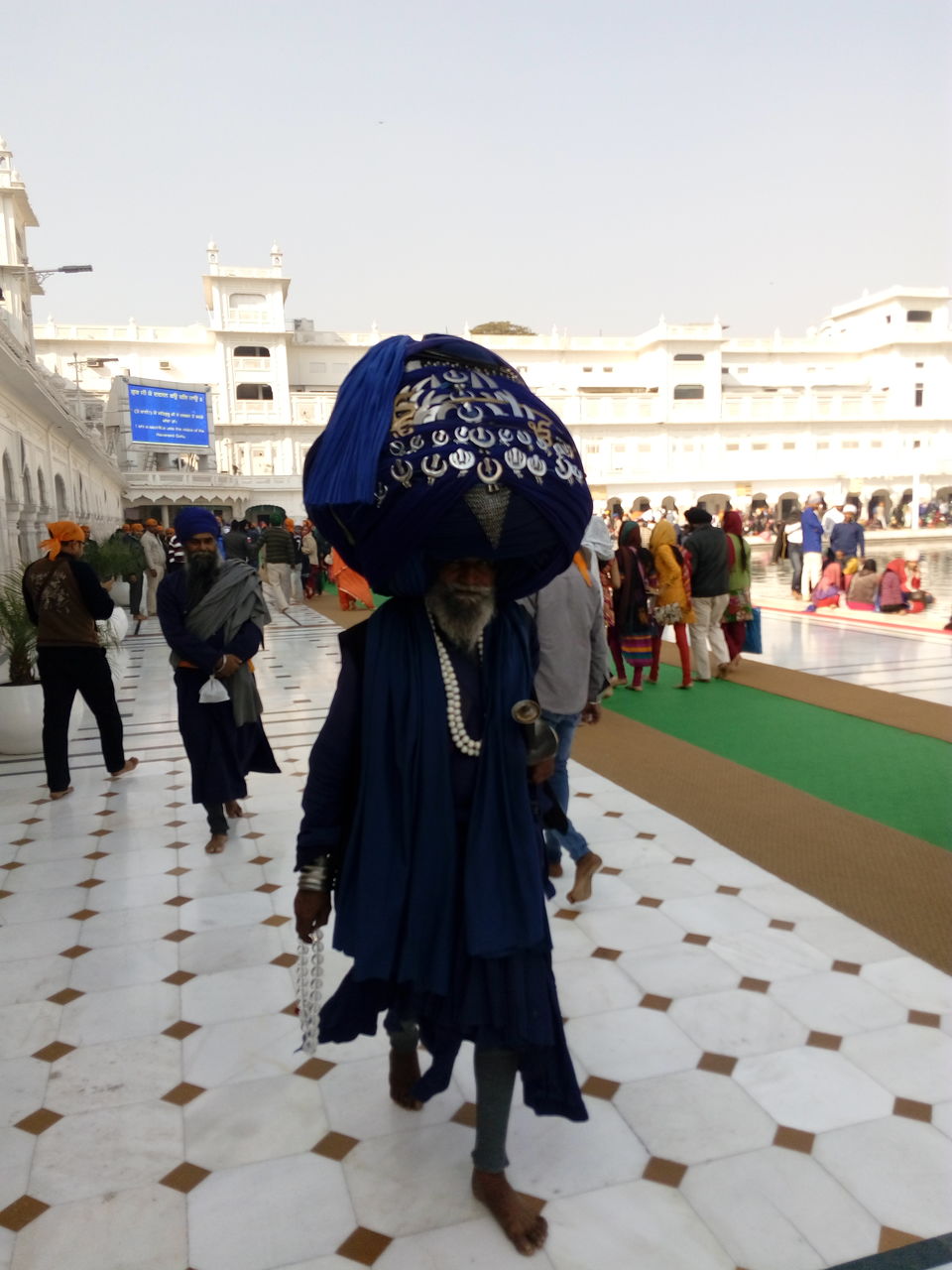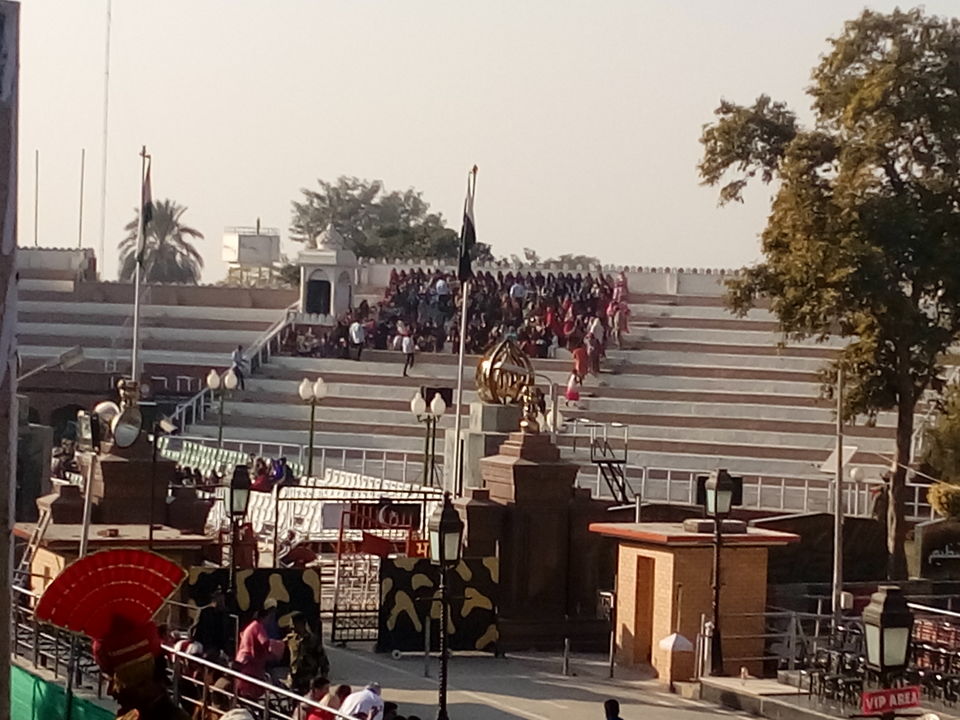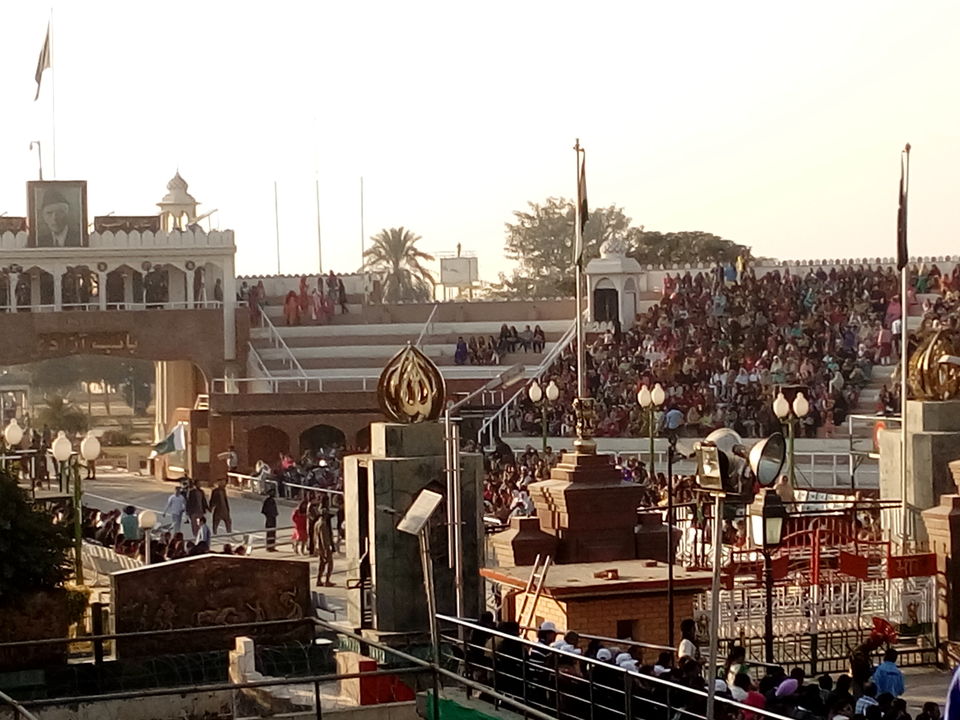 Day 9: 31 Dec New Delhi
I took a night train to New Delhi from Amritsar. Here I just rested at our community Gujarati Samaj. And yes, 31st night at Connaught Place was lit.
Ola from NZM to Civil Lines: 100/-
Gujarati Samaj Stay, Breakfast, Lunch: 350/-
31st night celebration: 500/-
Misc: 200/-
Total: 1150/-
Day 10: Flight to Home sweet home
It was an adventure of a lifetime.
If you liked this then do share, comment follow on instagram: bhaumik003 :)
Until next time :)
P.S. While landing the Spicejet people broke the wheels of my trolley bag. Though later I got compensation. :(