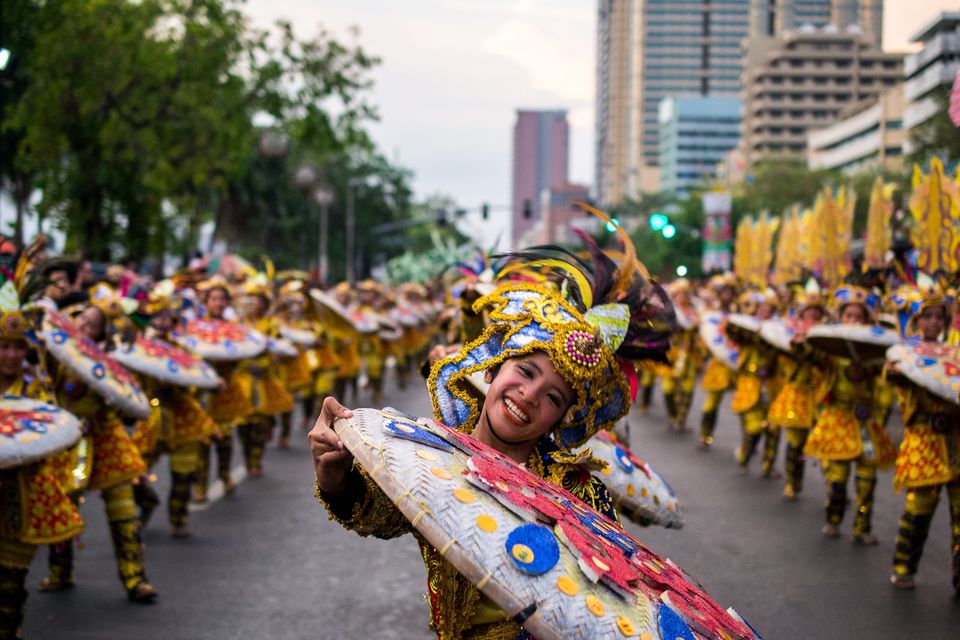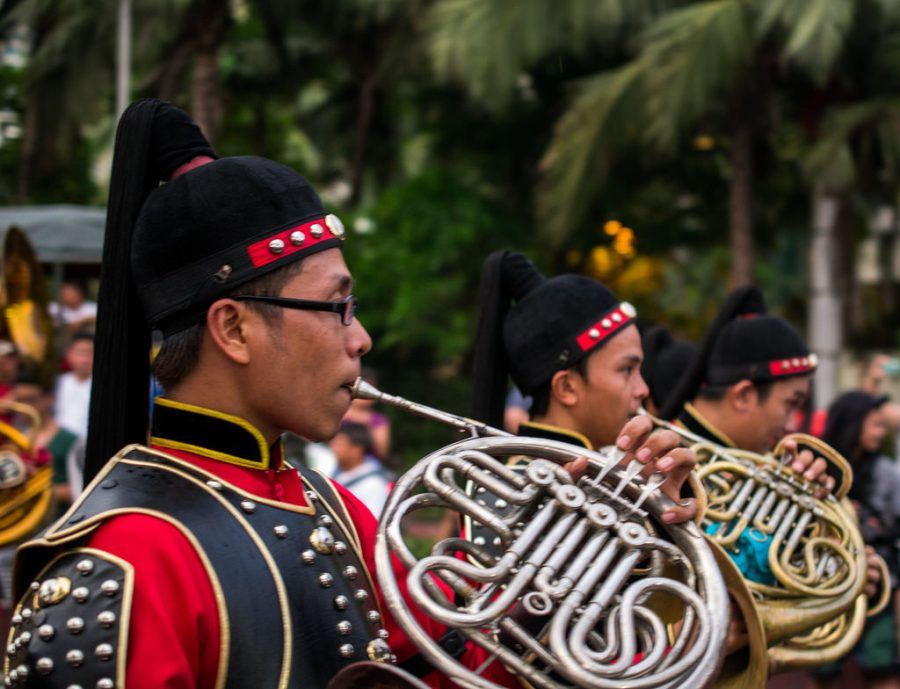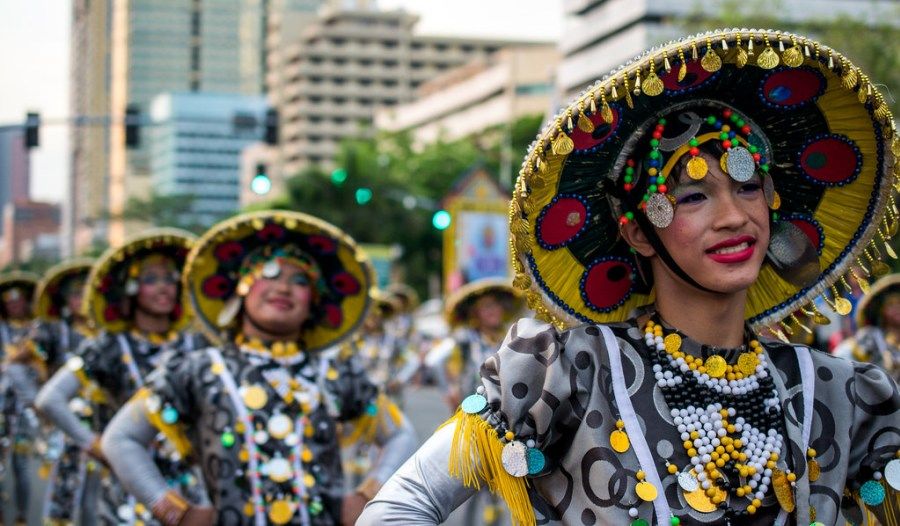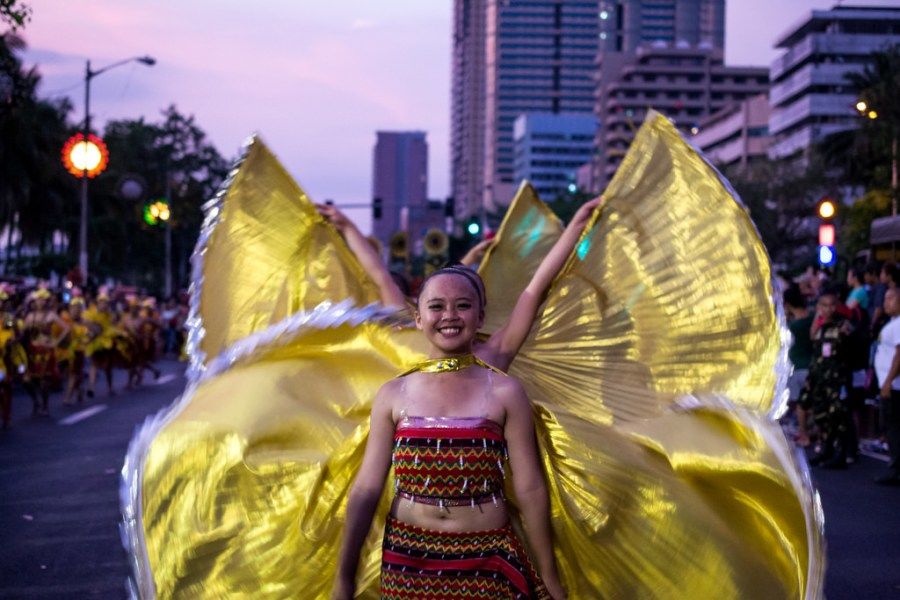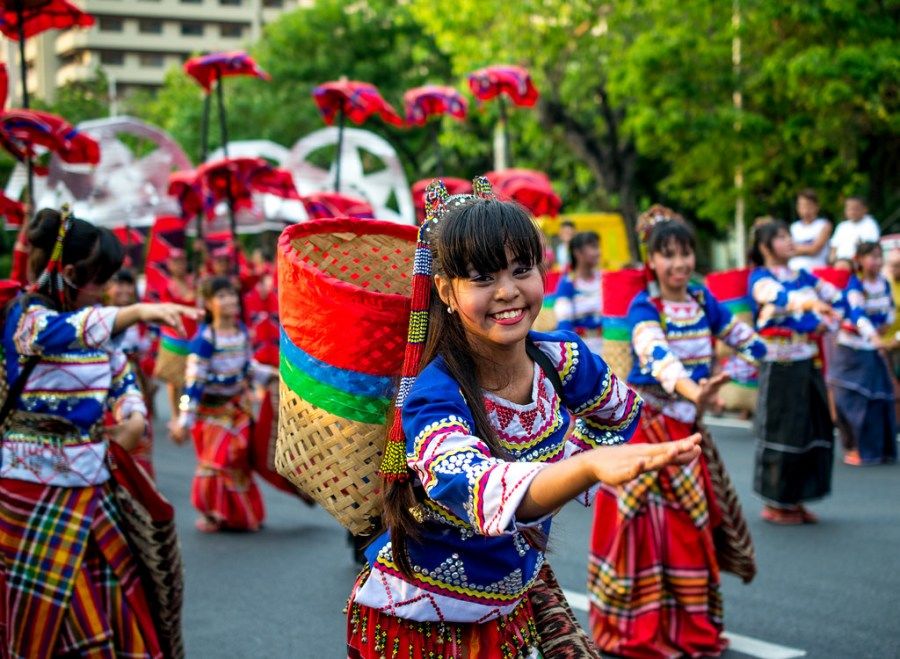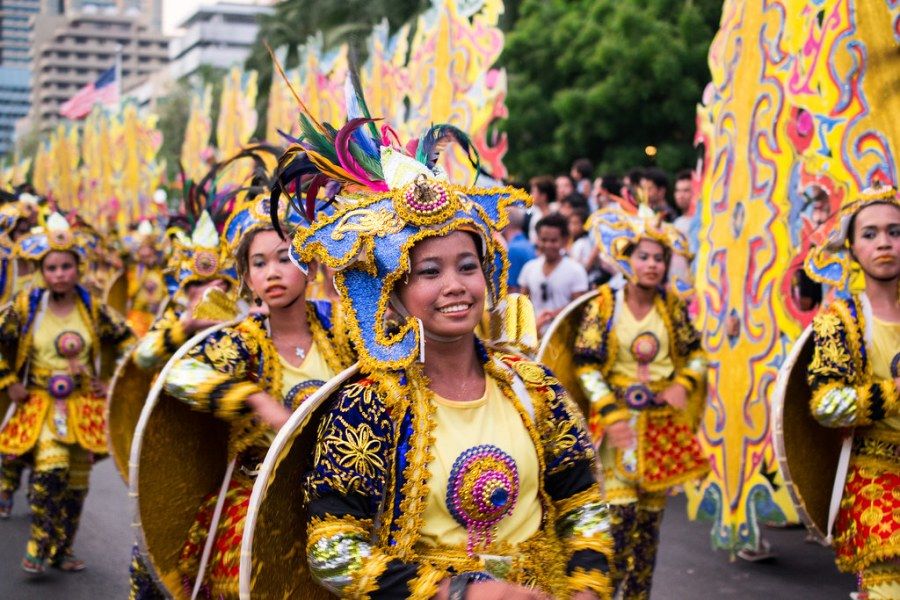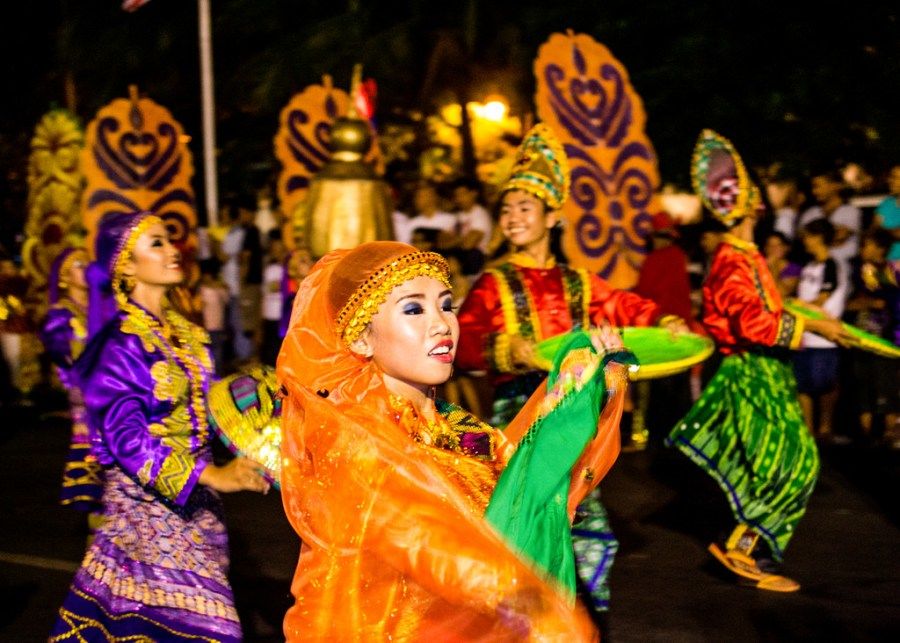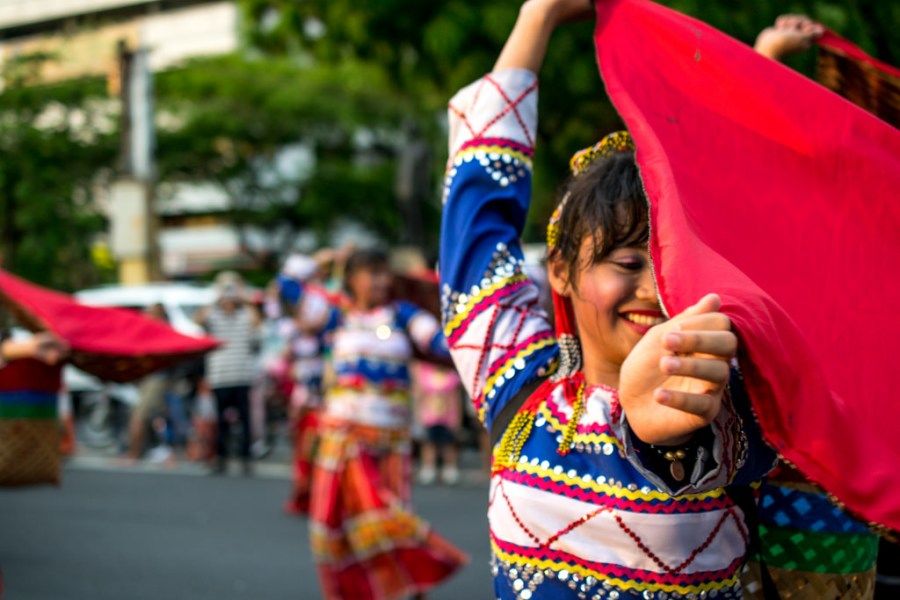 Aliwan is a Tagalog (Filipino) word for "entertainment". Every year this festival takes place in Pasay City in Metro Manila to showcase the Filipino cultures, not only from different provinces of Philippines but also from all over the world. I got this opportunity to witness the street dance and float parade on April 26, 2014. Tolerating my craziness for photography for a long time, one of my Filipino office colleagues told me about this festival. He has also mentioned this is the "mother of all fiesta" in the Philippines. Indeed, I was excited to visit it and since it in Metro Manila, it was convenient too.
The first thing you will notice is the atmosphere. It's very crowded, superbly vibrant, bright colors. A lot of Filipino are singing along with their favorite group. Even though I reached the location at the right time, the Fiesta actually started a bit late. It was almost evening. I knew it would be a hectic day, so I was carrying my Nikon 40mm 2.8 only. I did feel the focal length is suitable for portrait photos in the street parade like this; it will be much better if you can capture the more subjects. I guess I was in need of a wide angle lens that time of the year. 
Aspiring and professional photographers also didn't miss this great opportunity. A plenty of them joined the fiesta. Even though it's hot and humid day, that didn't stop people from moving their body with the parade tune. You won't miss a color, starting from red to yellow all types of colors are available in the event. One of the most interesting things I found is the costumes of various groups. From the Caragan Festival of Mabalacat, Pampanga to Lumad Basakanon for the Sinulog of Cebu, everyone was wearing such lovely dresses. Though every group has their names written on the front banner, I was not ready to note down the names. My apologies for that.
The street dance is what I loved the most. The drum beats; the sound of saxophone, fabulously colorful costumes and the energetic dance together is surely a treat for your eyes. The street dance is more like parade mix with dancing moves. A lot of police were guarding the participants against the excited crowd to make the way. Well, I have crossed the line, came in the middle of the road to get a better view. Just loved to capture the smiling faces of beautiful girls, their dance moves. It's like everybody is waiting for the camera. It is a enjoyable learning experience.
I consider myself really lucky as this was a lifetime experience for me. An unforgettable day where I witnessed the various cultures of Philippines and there was a time when I had a feeling that I am part of them. I am a Filipino.
I would say this is a festival not to miss if you are into street & travel photography or even if you love street portraits. Trust me, you won't regret. If this still does not excite you, then I should mention that there will be big photography competition and the prizes are huge too.
This trip was originally published on WALK OF LIFE.