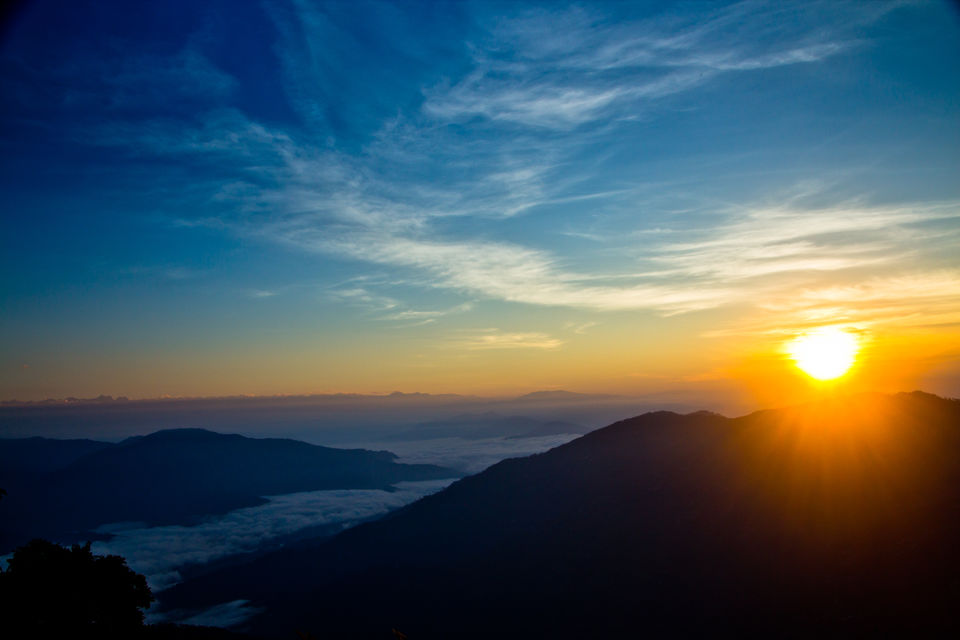 Ya, it's Darjeeling again.
Do I need to introduce Darjeeling again? She is already in the heart of mountain lovers. The land is famous for the rich colors it holds in front of every traveler's eye.
I have stopped counting, how many times I have been to this place. Each season has its beauty.
Now, let me take you to the main chapter of this story. But, before that let me give you some details about Observatory Hill from Wikipedia.
Observatory Hill is a hill near Chowrasta square, or The Mall as it is popularly known, in Darjeeling, West Bengal, India. Views of snow-clad peaks, including Mount Kanchenjunga, are visible from the Observatory Hill. The Bhutia Busty monastery was originally located here. Now the hill has the temple of Mahakal.
With the above details I hope you can understand how beautiful this place can be. From the rising to setting of the sun, this place experiences dramatic transitions.
With this story I will share several photos taken in the location during different phases of the day. As you go through the photos you will too experience the liveliness of the place.
Take away: Spend more time there.