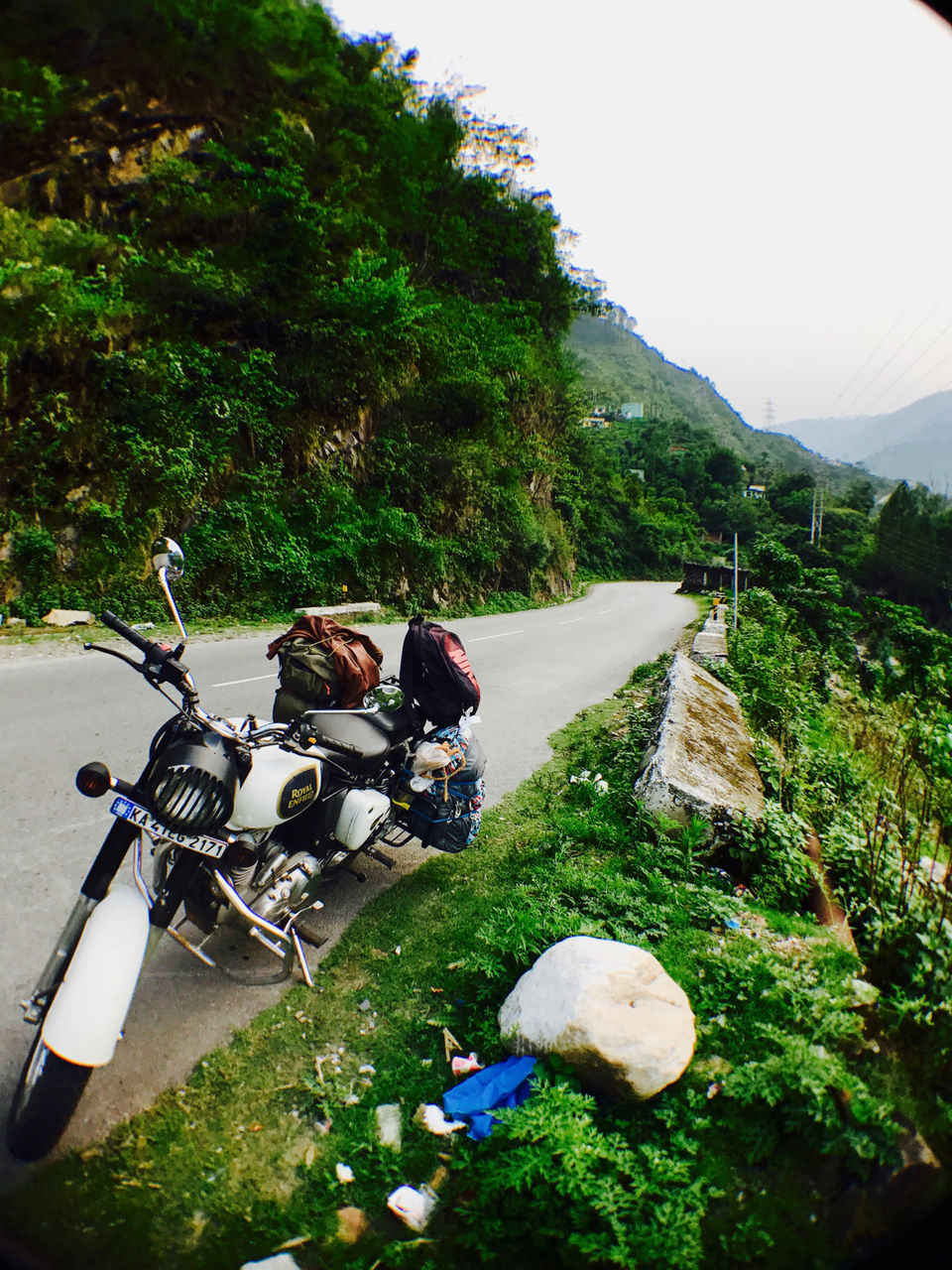 When I first mentioned the wish to see Ladakh, little did I know, that dream would see the light of the day this very year. Spanning over 16 days, my trip to one of the most scenic places I have been to, was everything I hoped for, and more.
Being the bike noob that I am, I wanted to do Ladakh on bike and nothing else. Thanks to the heavens above, I found people that shared the same feeling! That in mind, goal set, dates fixed and prayers on our lips, we loaded our bike on the train to Chandigarh from Bangalore. This would take 3-4 days on an average. We chose to send our baby (a Royal Enfield, Classic 350 cc) via a private agency that we got in touch with at the railway station. They charged us Rs. 5000 and that included - packing the bike tight and secure, loading it into a private coach with no more than 18-20 other bikes and a guarantee that our bike would not be lost at the destination train station. After making sure that the bullet was packed safe, all details noted down correctly and seeing the bike being loaded into the coach, we set off to get ourselves ASAP to the bike in Chandigarh.
We boarded our flight to Delhi on the night of 24th June. Could've flown to Chandigarh, yes, but we had decided to make this a "budget" trip, hence the cheaper ticket among the two. ;) Landed in Delhi quite well into the midnight, no cabs in sight to take us to Chandigarh and no option but to wait for a bus.
And there started our adventure, right then. The buses to Chandigarh were plying after 5.30-6 in the morning from ISBT, and we boarded a local one at around 7. And when i say local, i mean LOCAL. Cramped up seats, our big fat bags on our backs and some little bags in our hands, we thought we could handle a little bus ride. Boy, were we wrong! In what could only be described best as being fried like popcorn, we struggled and reached Zirakpur somehow.
Thank heavens that we chose to book our stay in Zirakpur at Velvet Clark's Exotica; because I'm not sure how much further I could keep my cool in that bus in that weather with those bags and jackets. Built on the outskirts of Chandigarh, this hotel gave us the most amazing comfort there could be after that horrendous bus journey!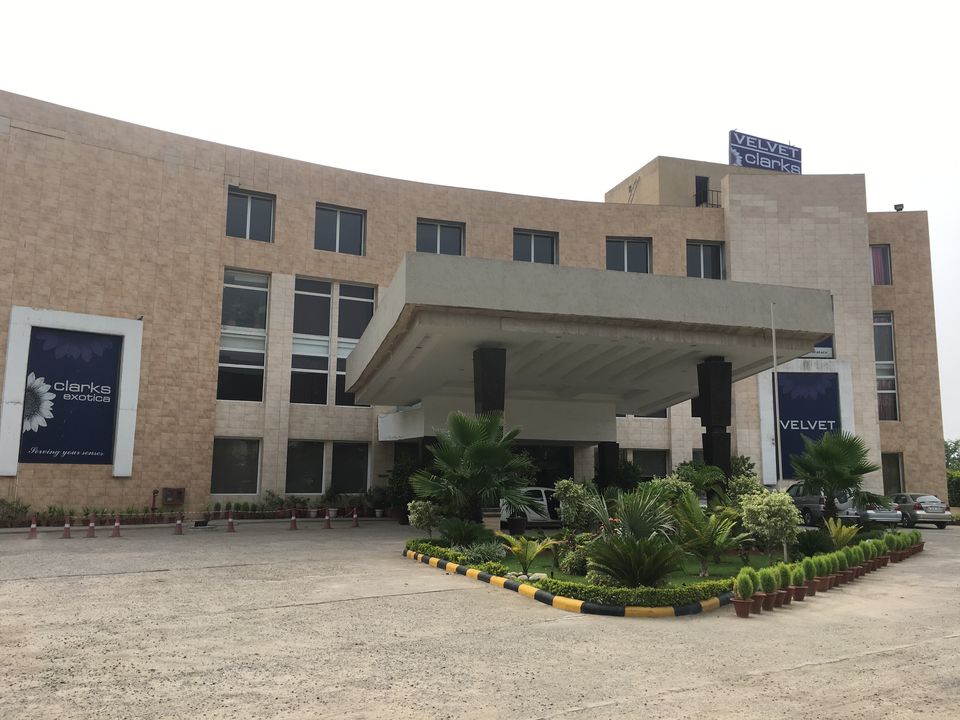 Collecting our bike from the railway station wasn't as painful because the guys we sent our bike with, chose a very secluded area at the back to give us our bike back (felt way more shady than it should have) Walking up to those guys, giving them money with one hand, holding a can of petrol in the other. This trip of mine, became real! With our baby with us, we could now officially begin our ride to Ladakh!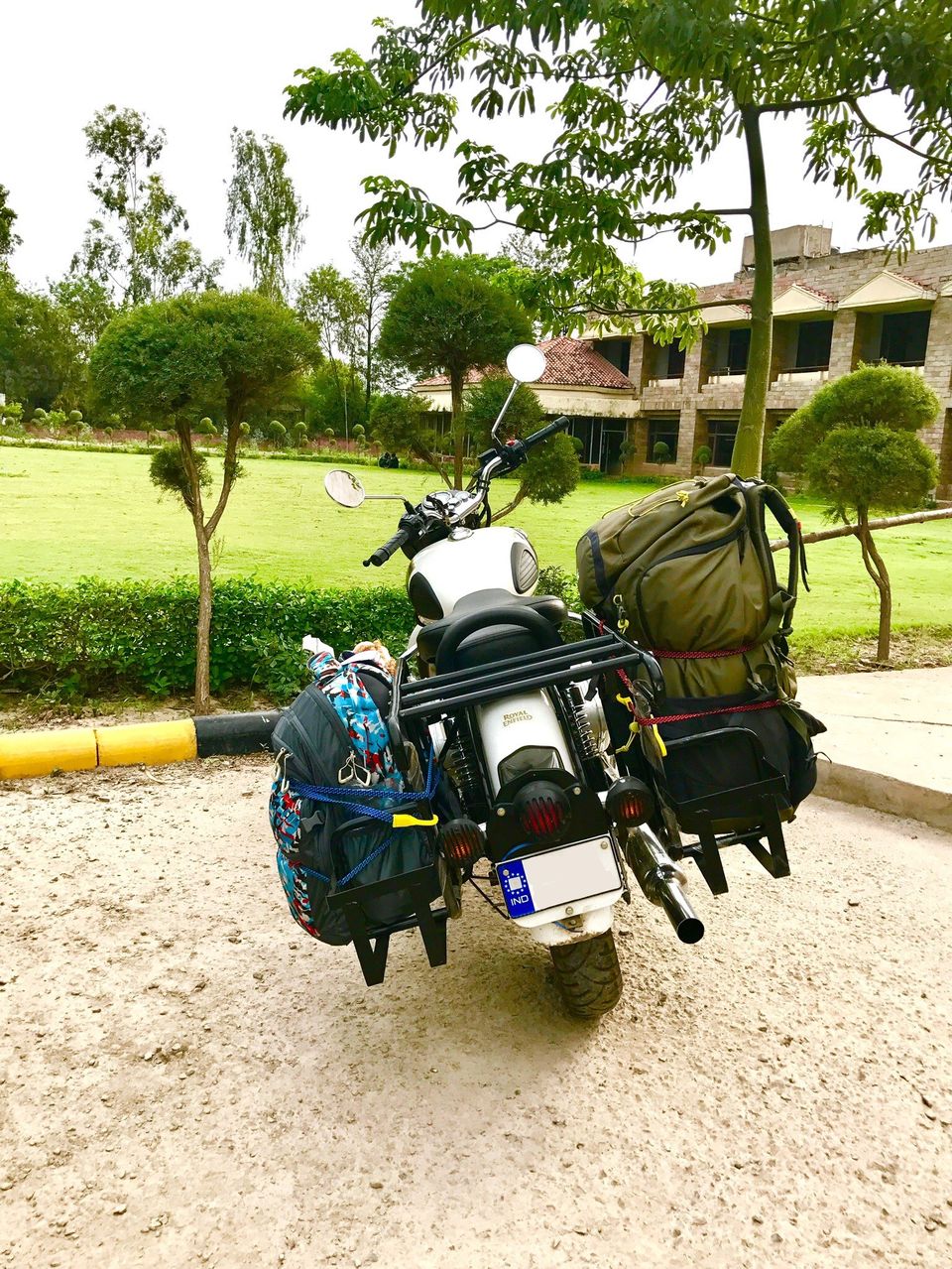 We started fairly early to Manali. Taking the route via Swarghat, Mandi and Malana, we reached Manali well into the night. In what was a 300 odd kilometers ride, we set foot into the beginning of the most beautiful 2 weeks of our lives.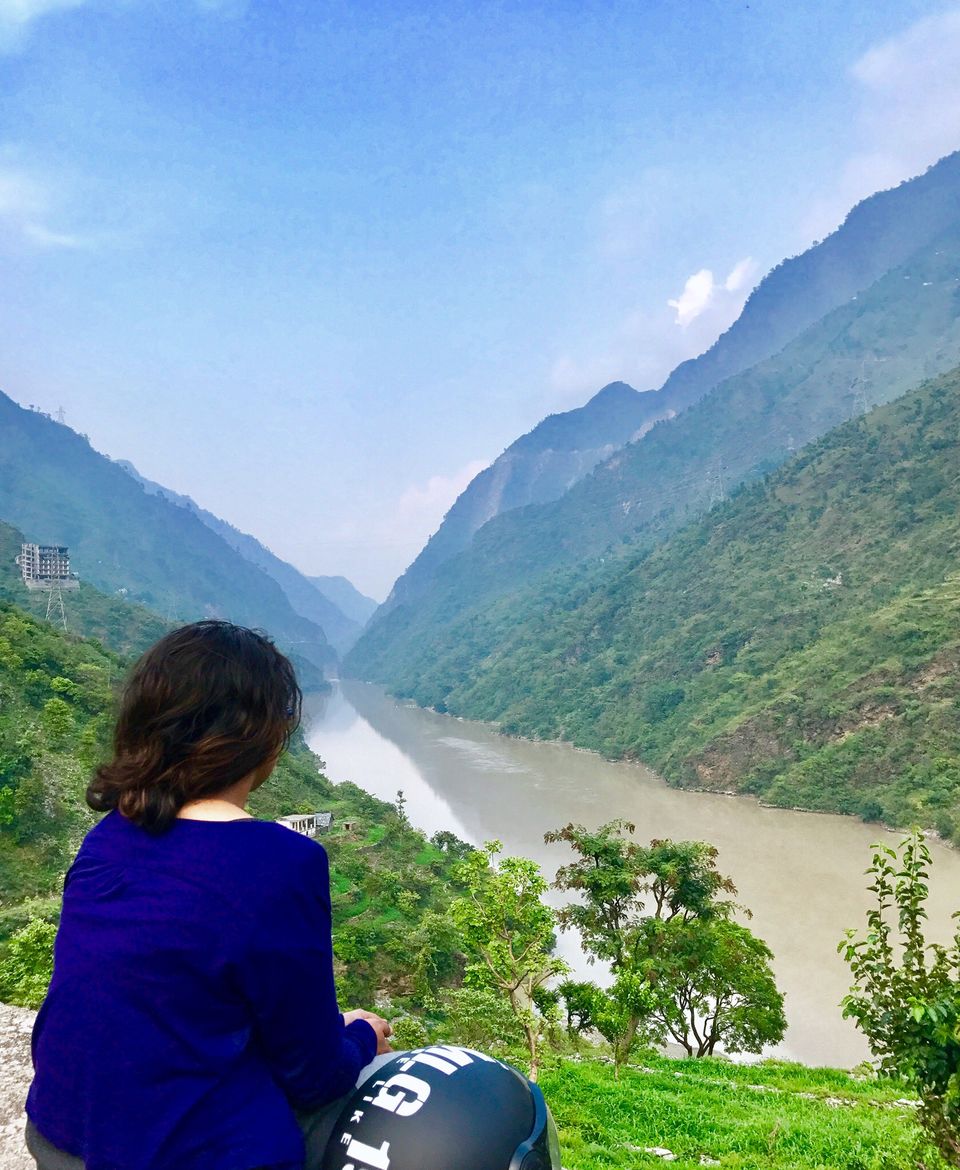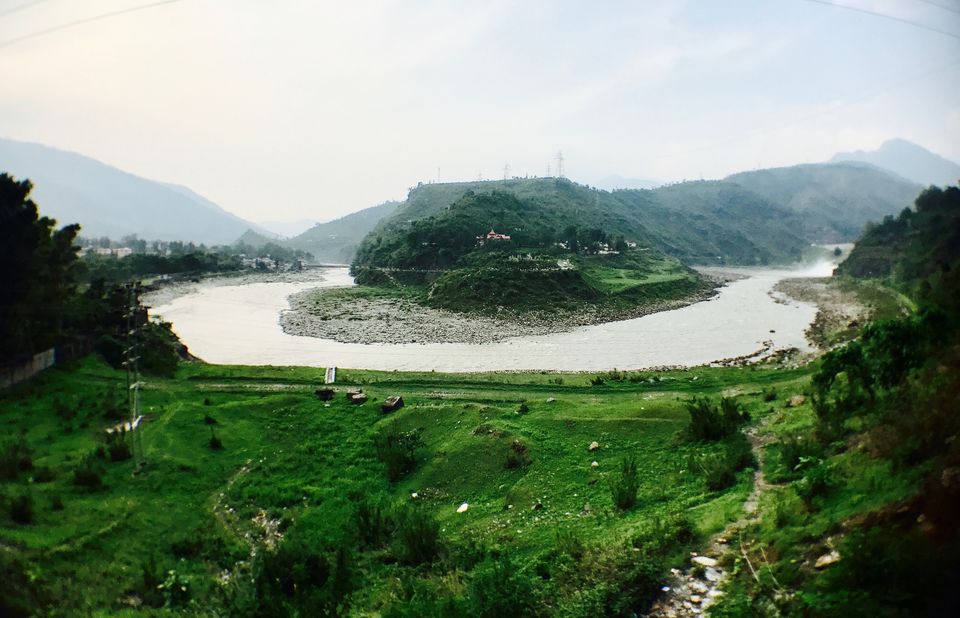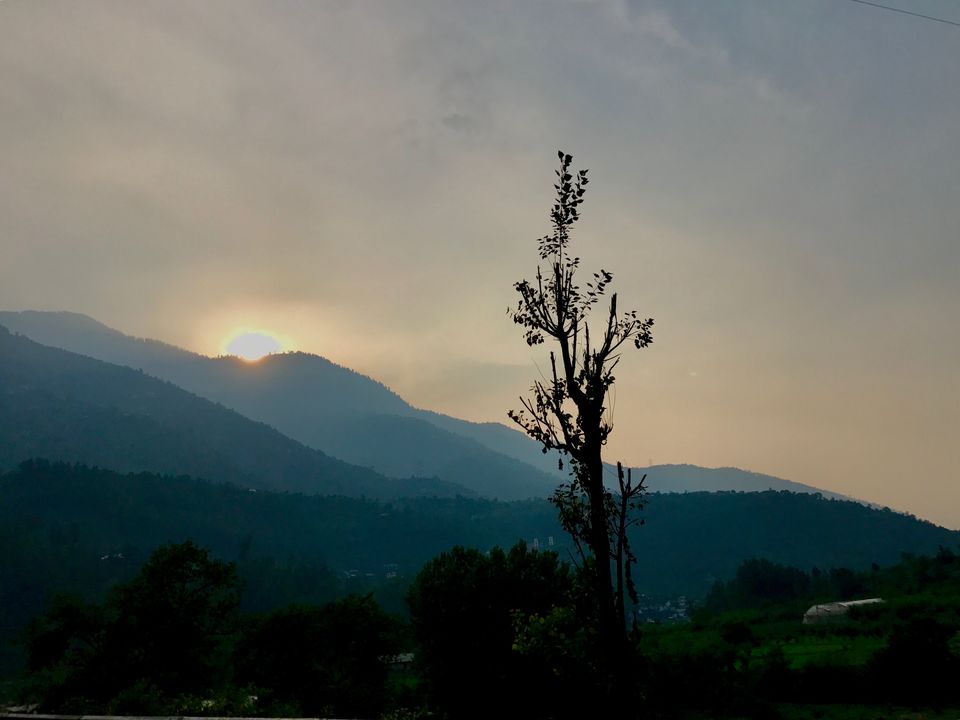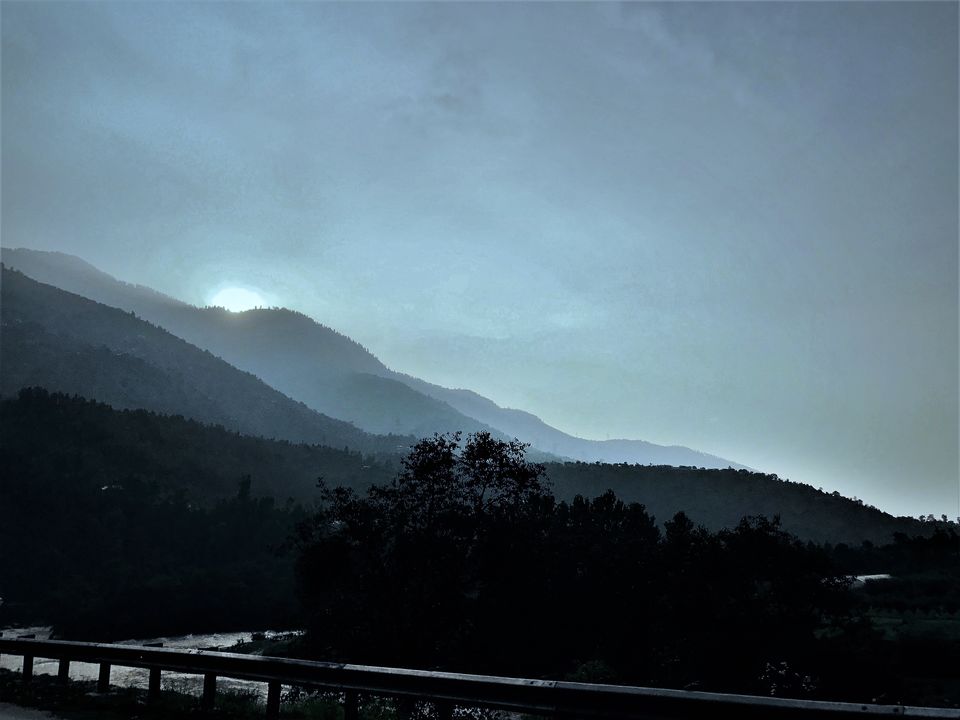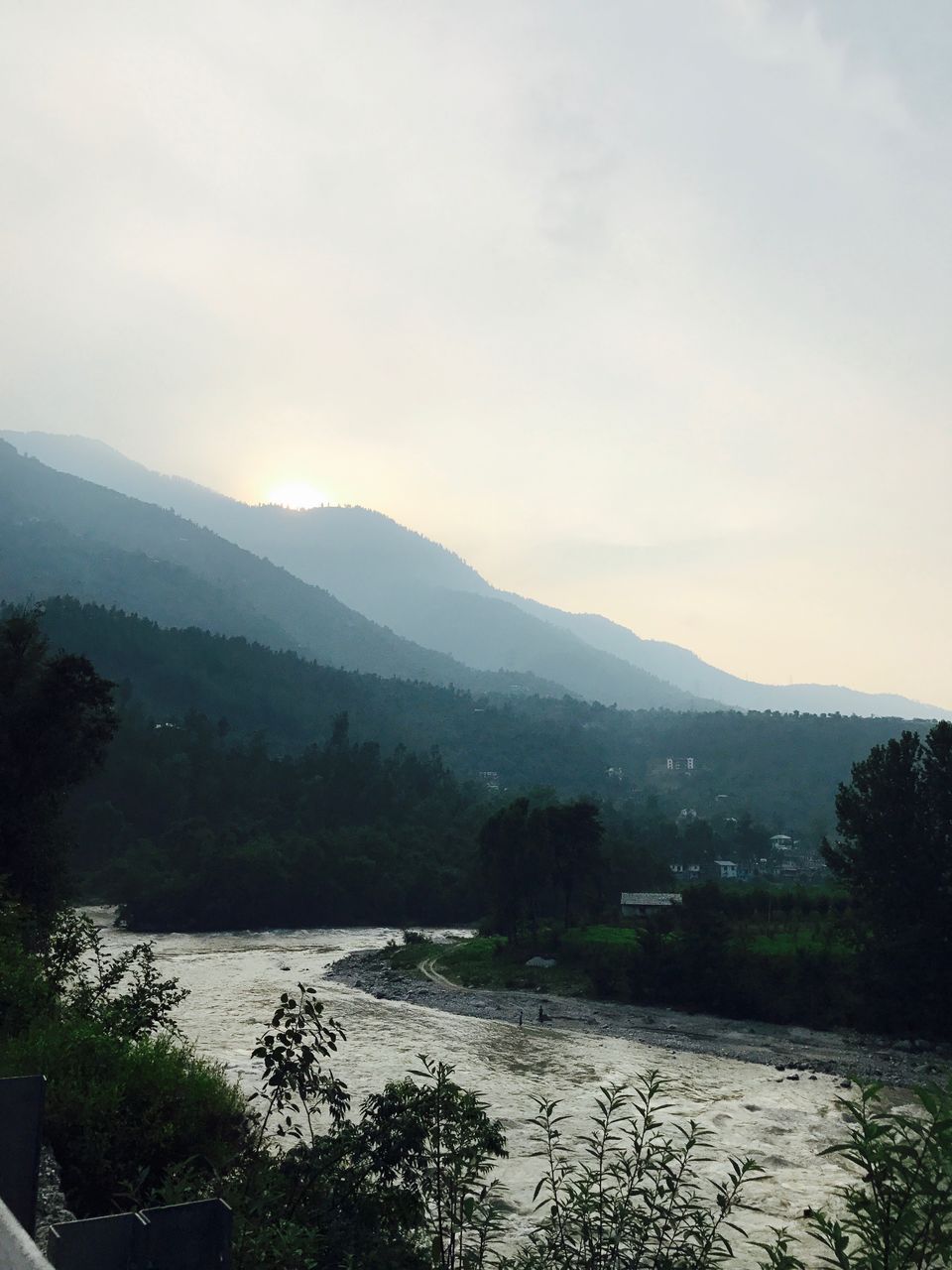 Right from Kullu, the traffic started to pile; we were sort of warned by someone that if we do not make it through Kullu in time, we would have a very tough time maneuvering through the roads to Manali at night. It was somewhere on this route that we happened to miss our way and wander off a little towards Manikaran. It was my responsibility to guide the rider, me being the pillion, but I guess I slacked a bit looking at the roads and the scenery. Thankfully for us, my friend realized before it was too late and we headed back towards Manali. This little diversion delayed us for a good 45 minutes or so. Anyway, we reached Manali at around 9 in the night, I suppose. Not knowing the city and it being my first time there, I didn't quite realize what an enthralling place I was in. We stayed at Mountain Woods in Old Manali, very close to Hadimba Temple.
The next morning, I was in for a surprise with views that I had NEVER seen before! I was so close to the clouds! It was beyond amazing! The rocky roads, the gushing rivers, clouds that you could almost touch and rain that you could almost taste, Manali was making my dream come true in more ways than I could imagine.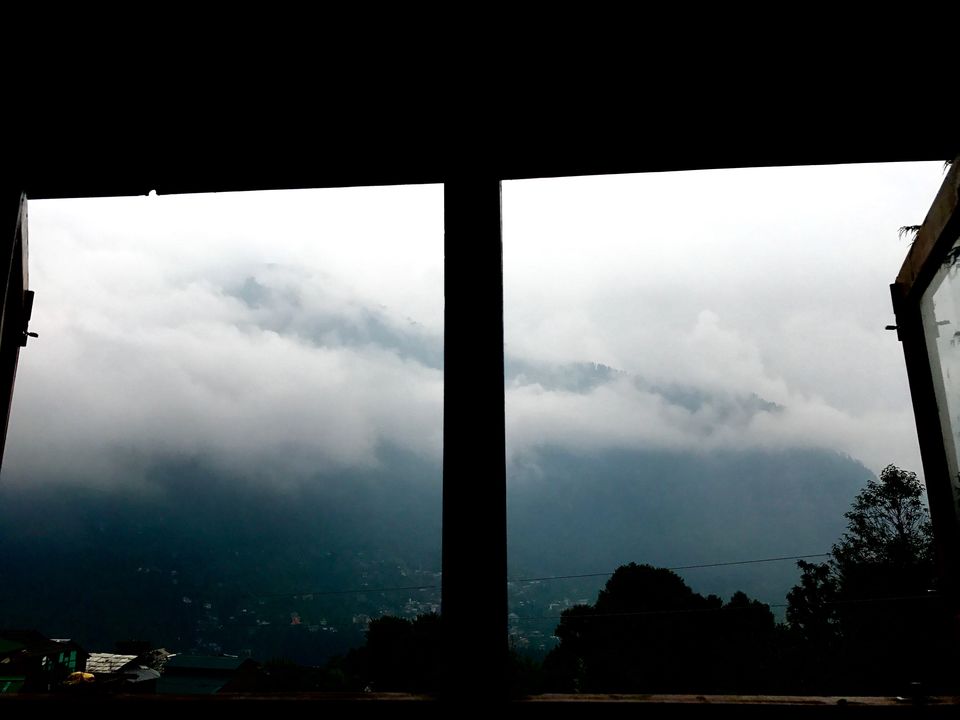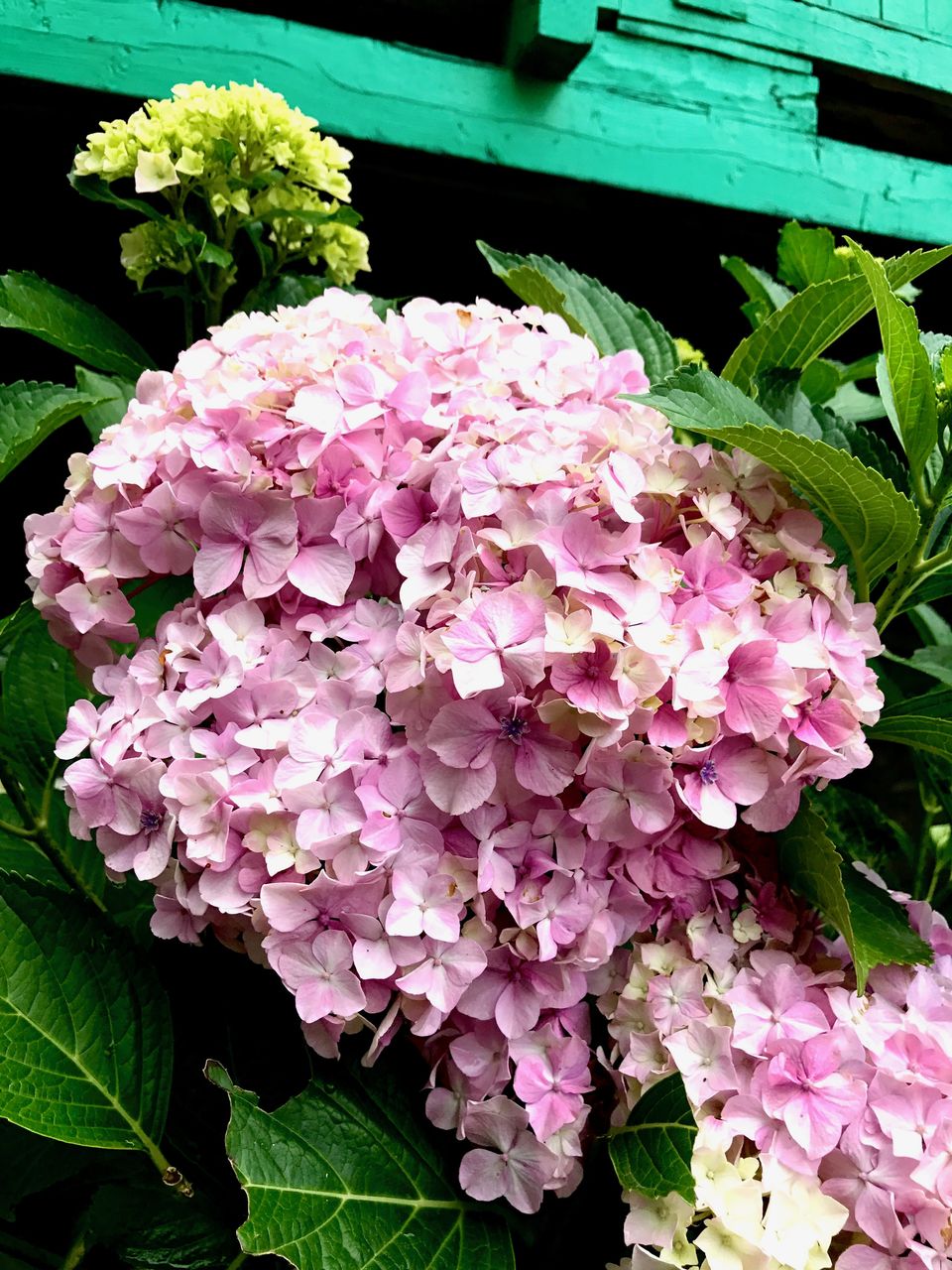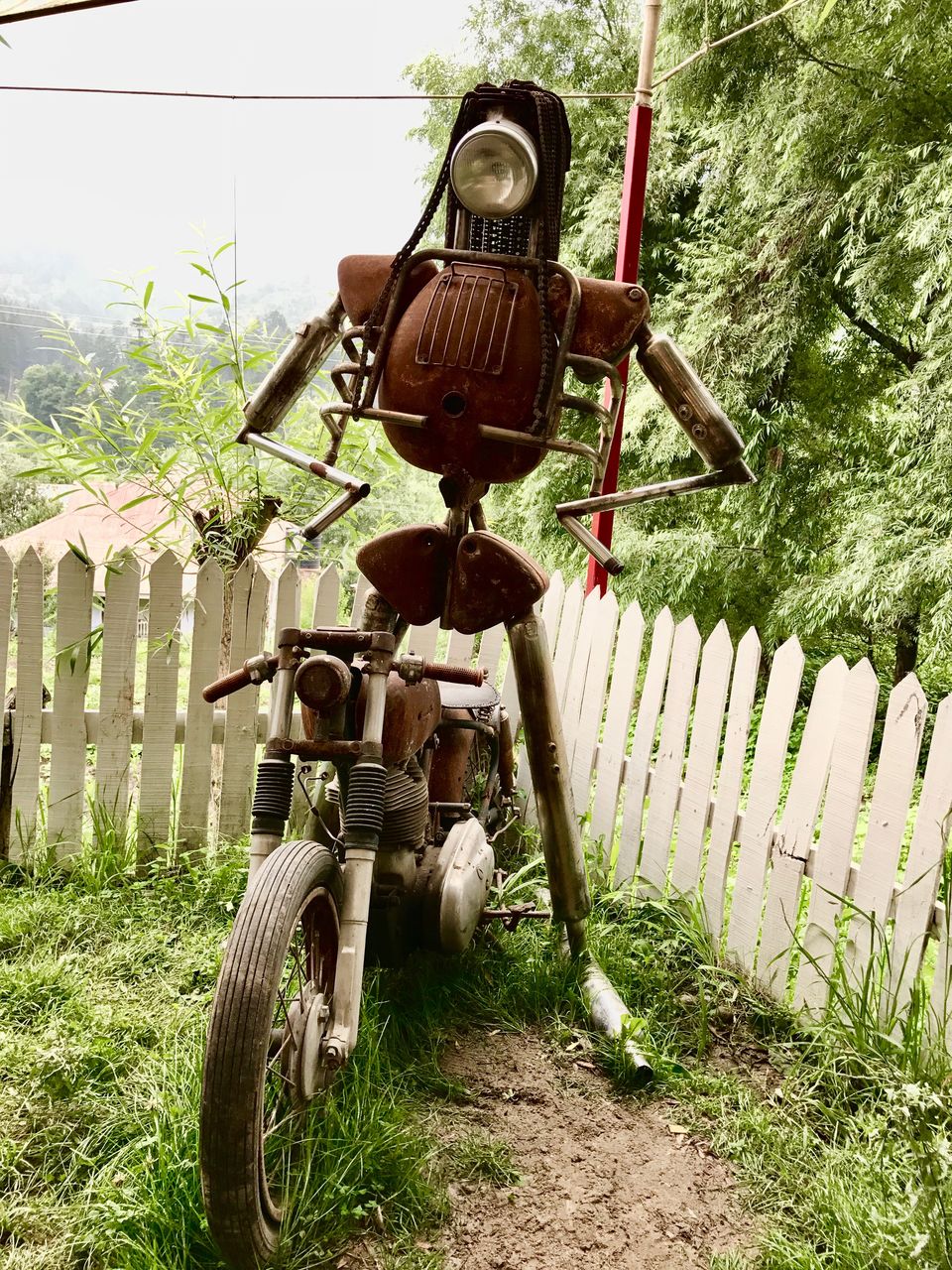 If you're in Manali or are passing by, do check out World Peace Cafe. It's a rooftop cafe offering the most amazing view of the Beas River. Food's pretty decent and at reasonable costs!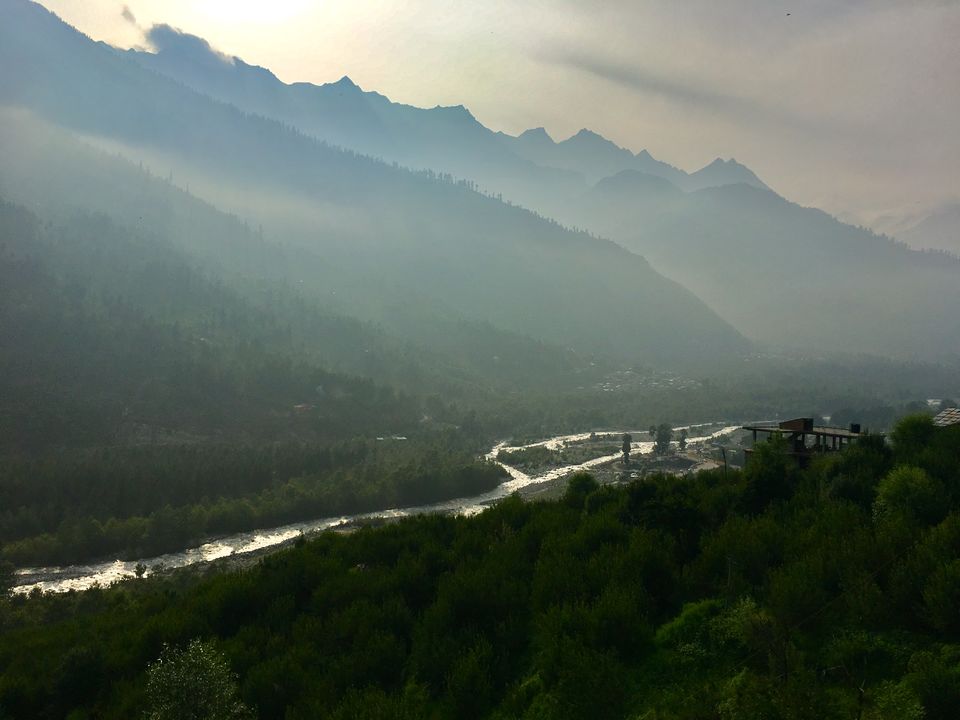 Spend a day or two in Manali, it's a nice old city. Old Manali has a lot to offer with it rustic old buildings. It's got winding roads, lush greenery, a river flowing right through and of course, TONS of cafes.
We'll leave for Leh in my next post ;)