Coorg is a very famous hill station situated in Karnataka. The place is famous for it's coffee plantations and lush greenery. It provides some of the coolest temperatures than anywhere in Karnataka. Over the years though due to increased tourism and lot of Indians opting to travel within the country has lead to the place loose it's sheen. The problem is not tourist, but the harm they do intentionally or unintentionally. I have visited Coorg (now Kodagu) in past when it was not much visited.
It was decided one fine day that a break is much needed by few of my friends. We scanned a few places and then zeroed in on Coorg. Reason for this being the Club Mahindra package my friends have from their office (perks few people enjoy). The place was finally decided and for me it was kind of visiting a place after 3 years. Earlier trip had been memorable enough and this one i hoped to be another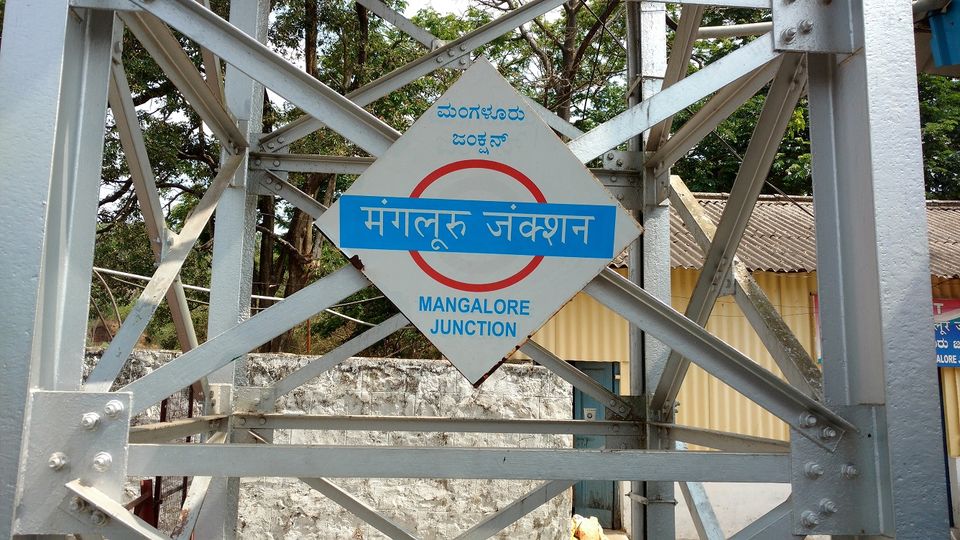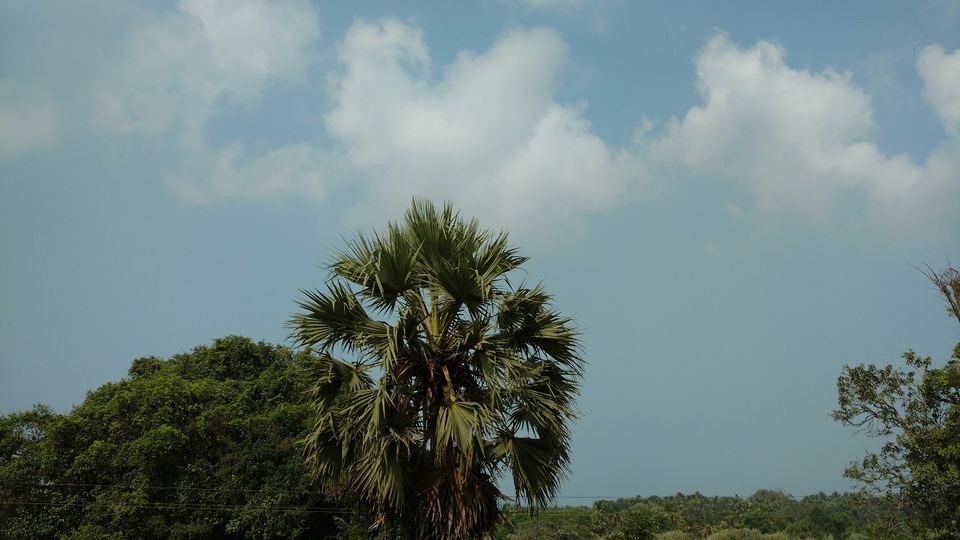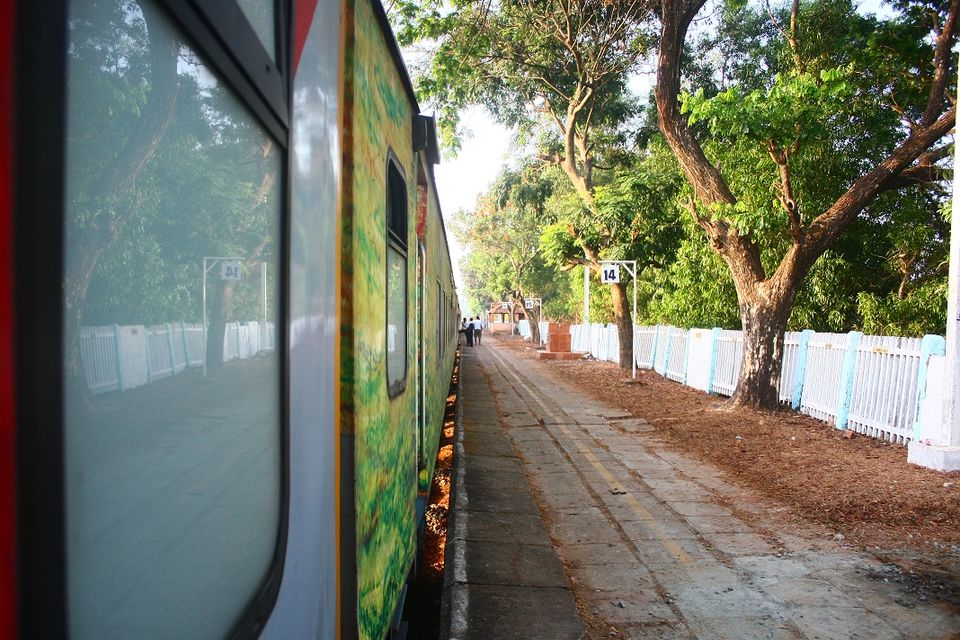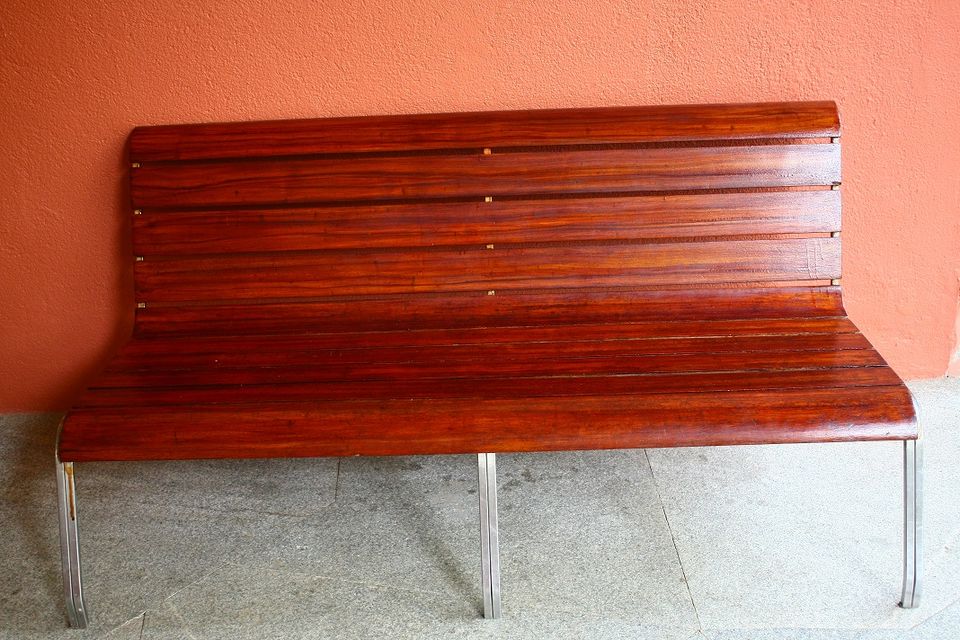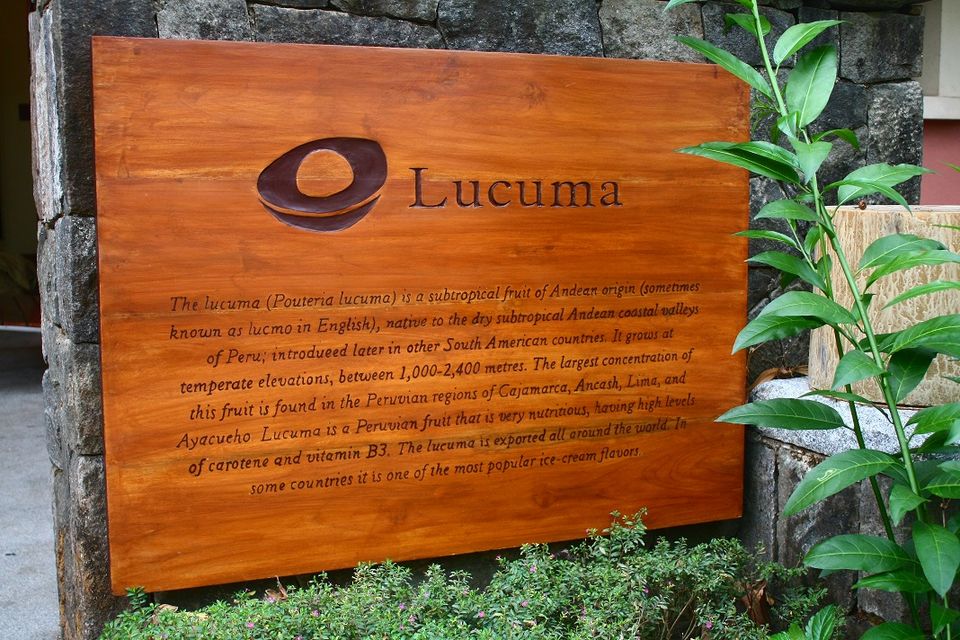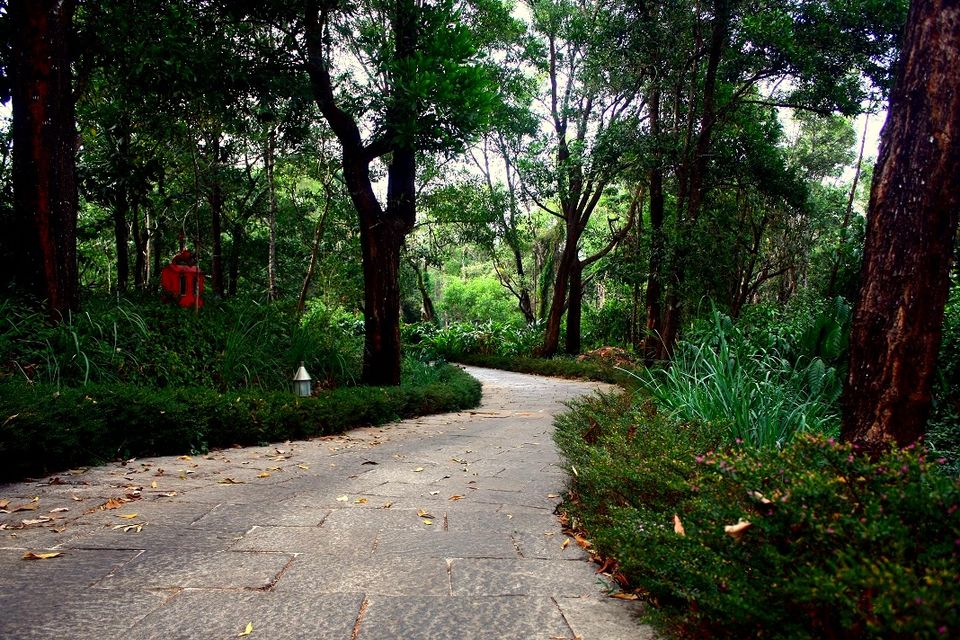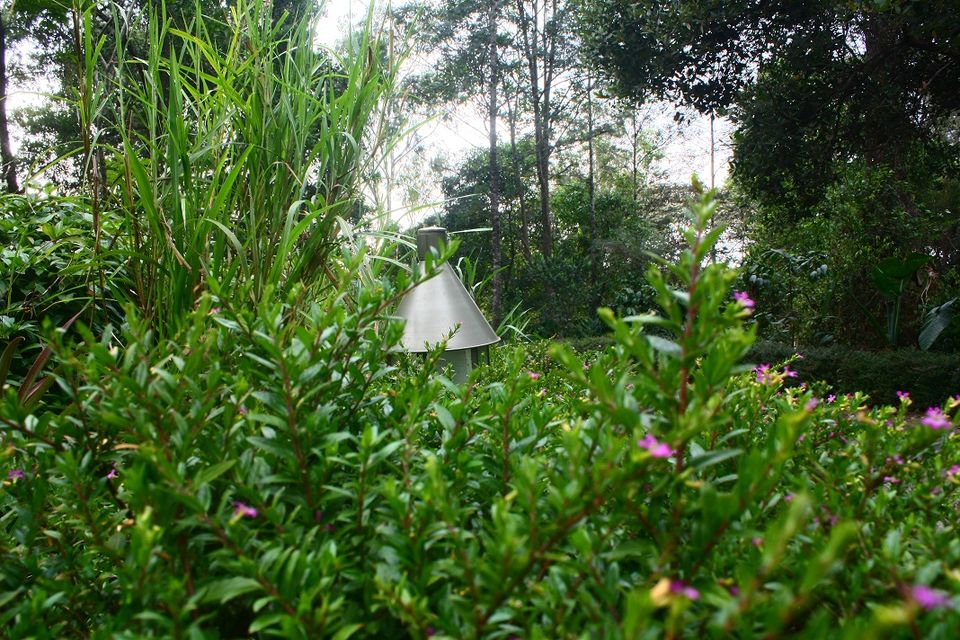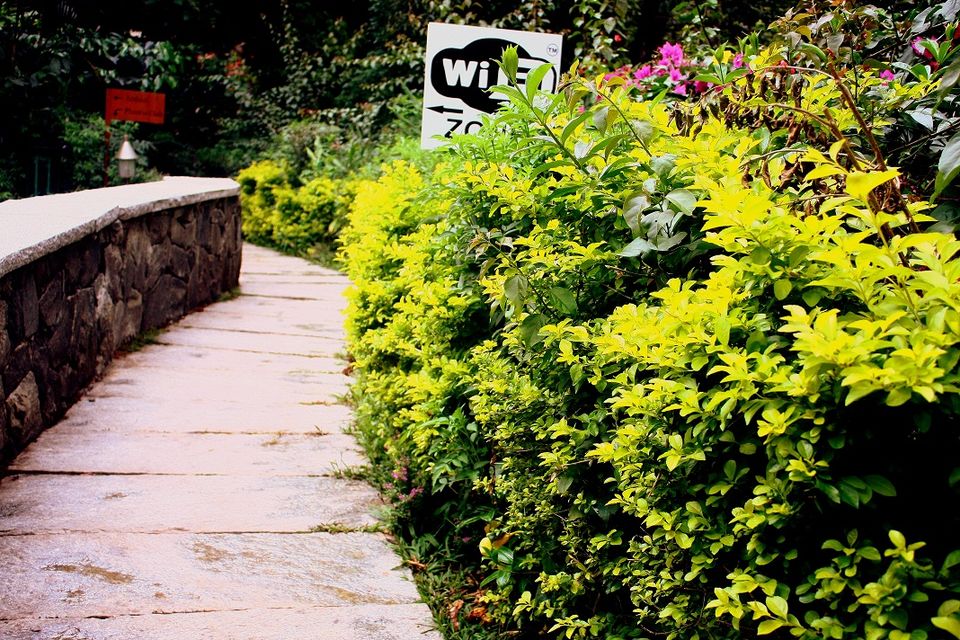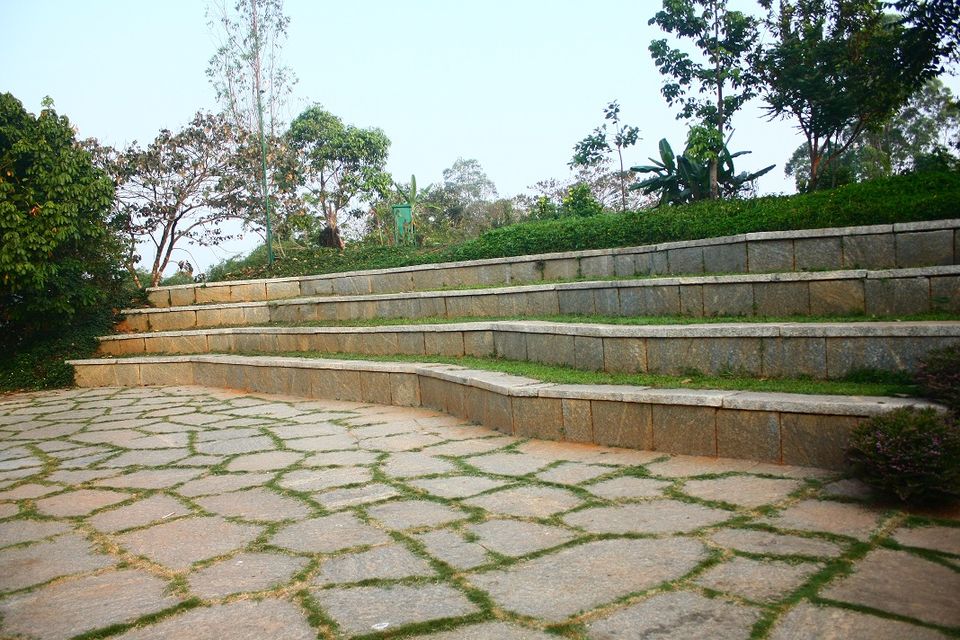 Day of arrival was spent in lazying around and was good 150 km from mangalore central station. We took a tempo traveller and reached our place in approximately 3.5 hours. Club Mahindra resorts are supposedly good wherever they are located. However the one in Coorg is among it's best. We had two rooms and rent was paid by the firm where my friends worked. Property is really very good and away from hustle and bustle of main town.

Breakfast when in Coorg (infact south india) is Vada Sambhar and sheera. The food we had in Coorg was awesome in taste and this was at the Atithi restaurant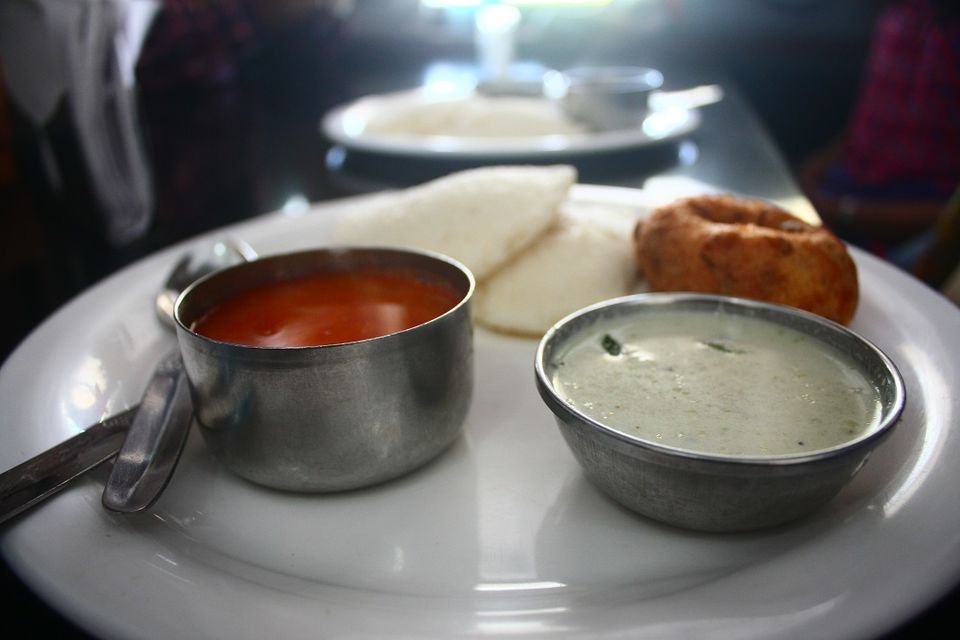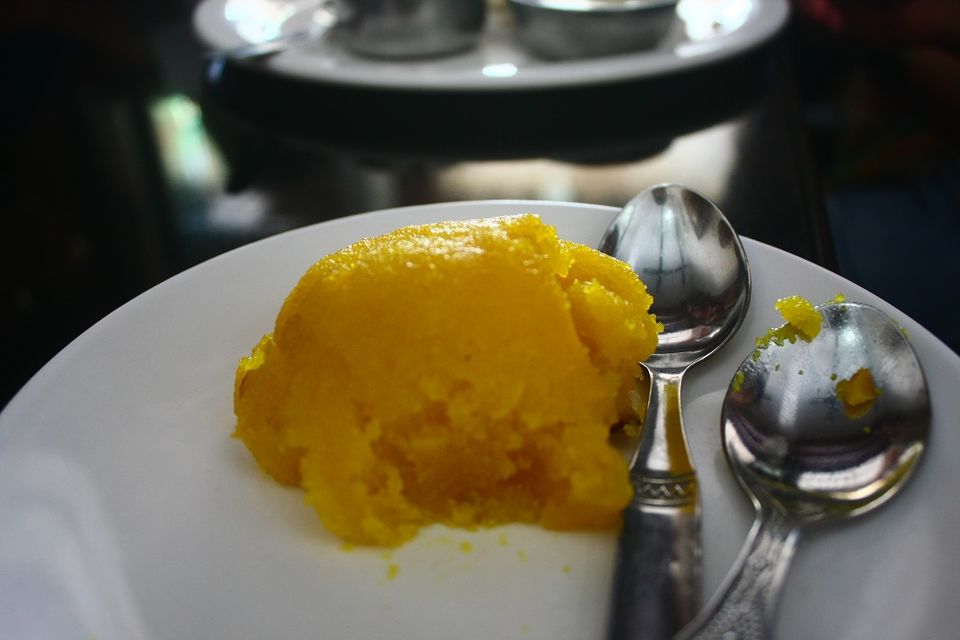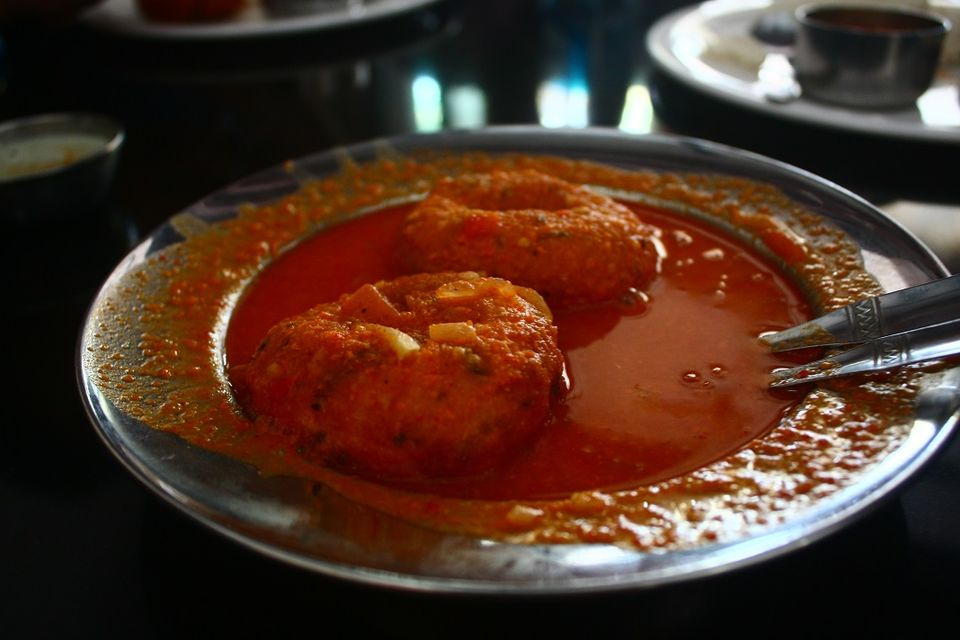 Started day one with trip to Tal Cauveri. The place is religious and holds an importance for people of the region, since it's speculated that river kauveri originates from this place and flows through Karnataka. Kindly note for females, skirt or shorts are not allowed and they have to wear a covering cloth available at the entrance for the whole time. Once you inside, do pay visit to the spot from where Kauveri starts. many people hold pooja's there. Best spot to see 360 degree view of surrounding hills and to make sure the kandscape sinks in, please do climb the over 300 stairs (i guess if i remember correctly) to have a look around. For photographers this is the spot. Tal Cauveri is approximately 70kms from madikeri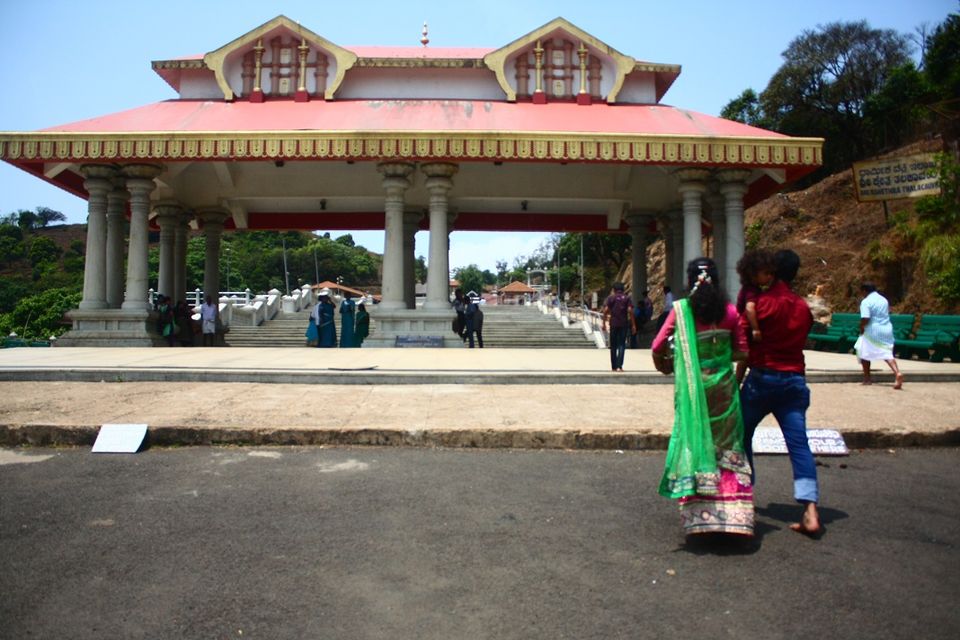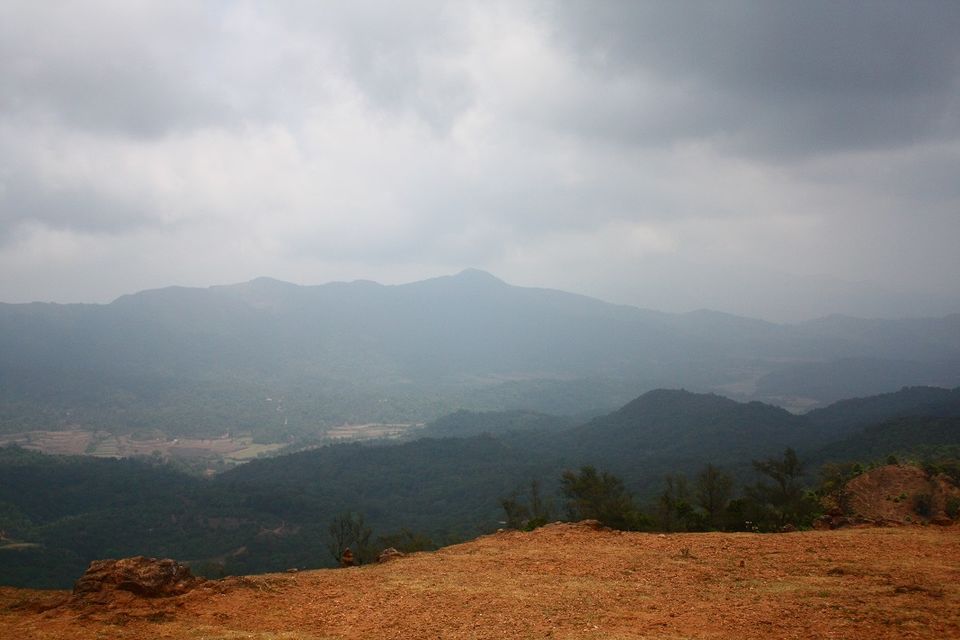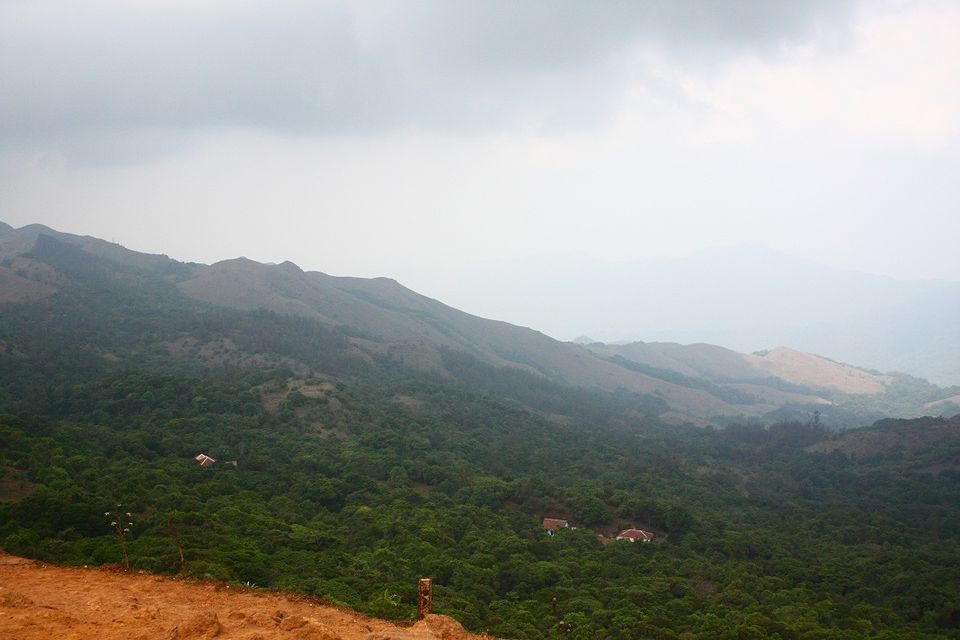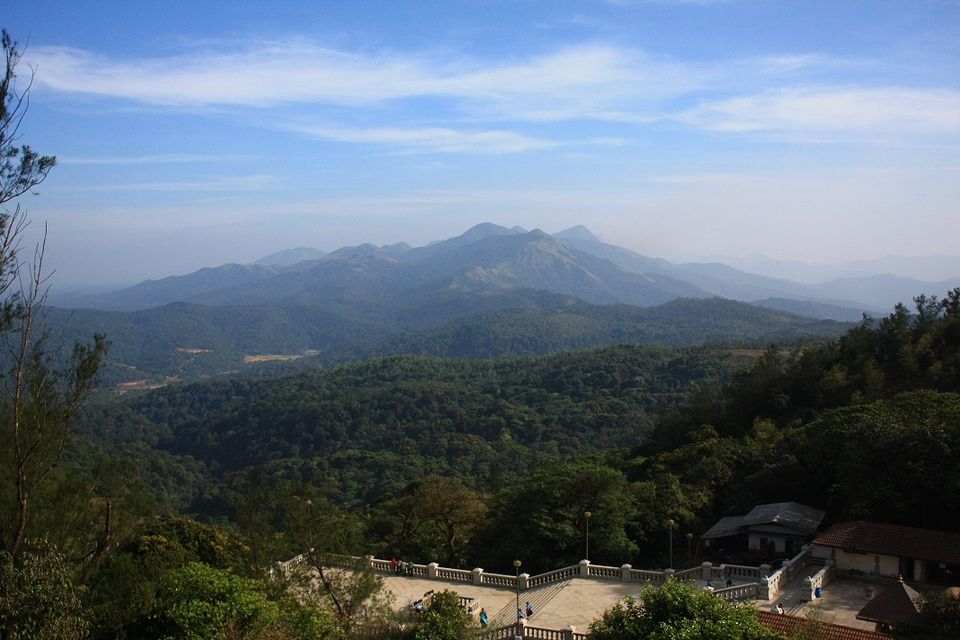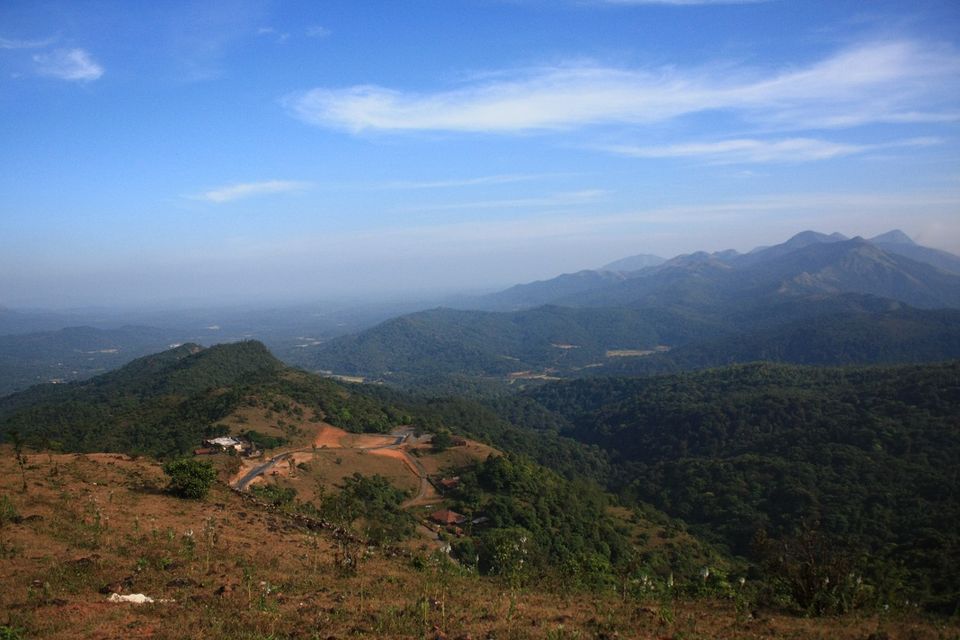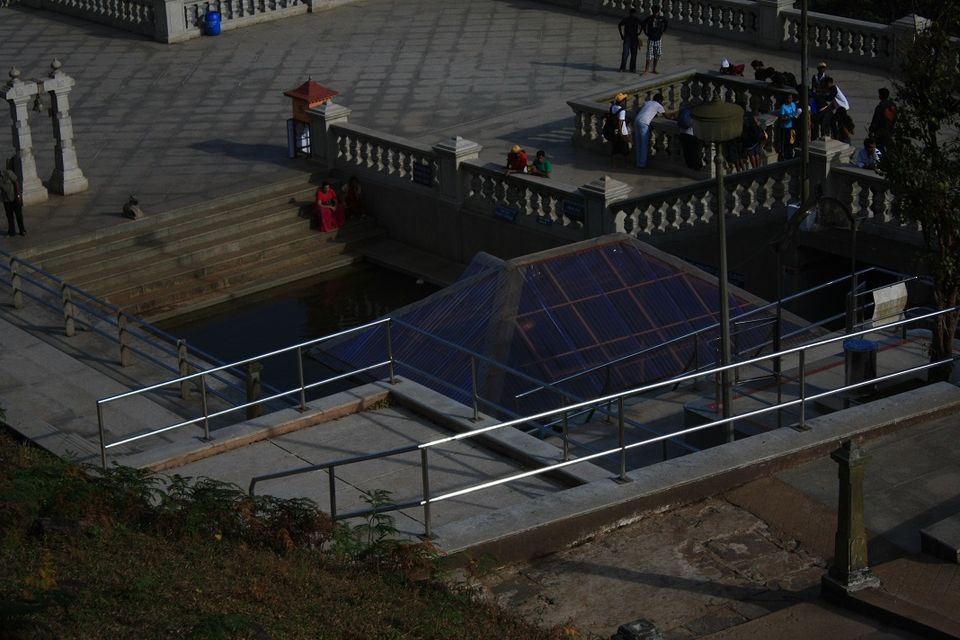 On the way back visited this nice small place on the outskirts.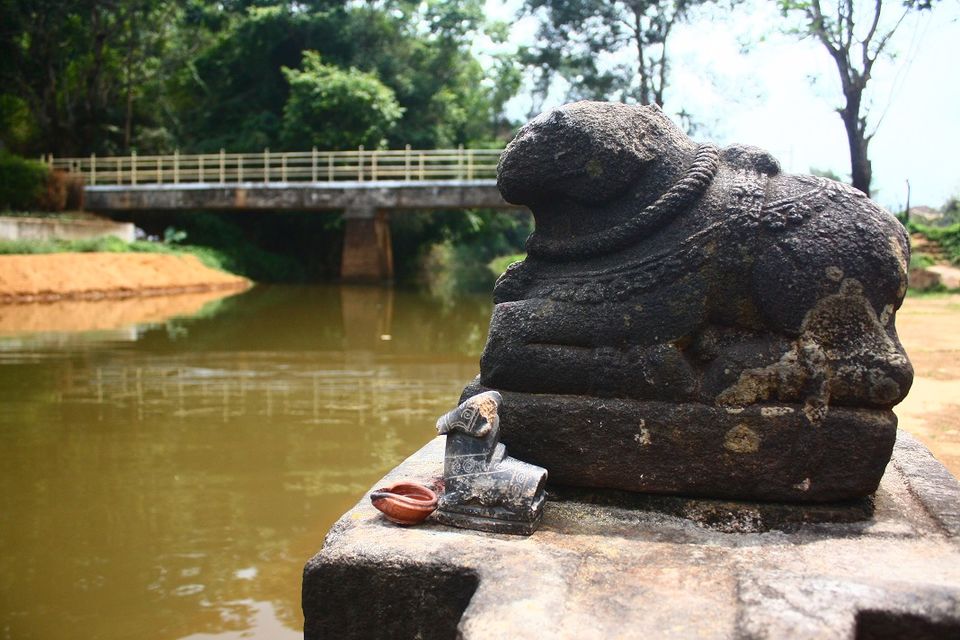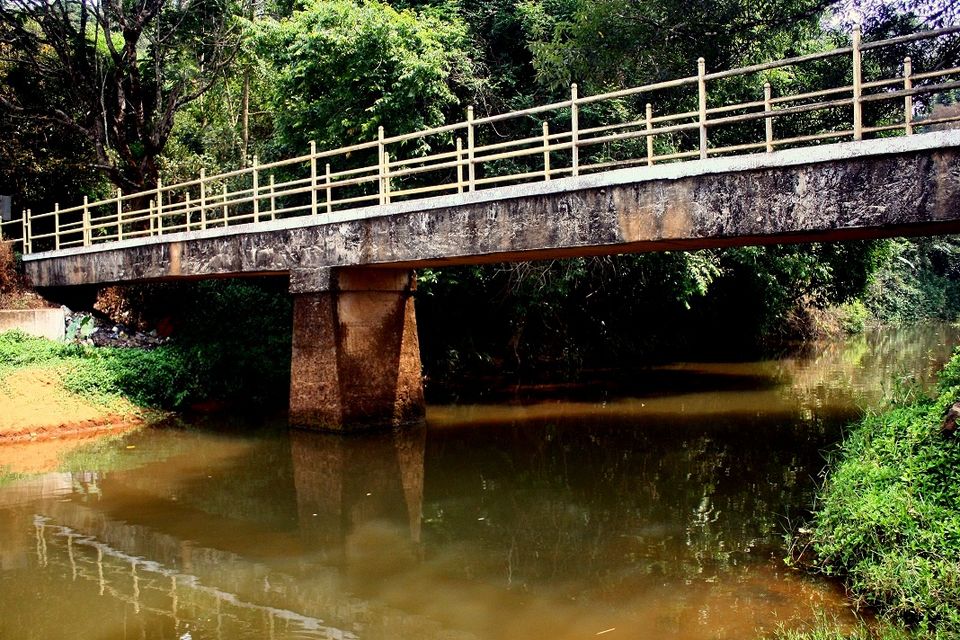 By the time we reached Madikeri it was evening and what better time to be at Raja's seat. The view of sun set is just awesome from this place. However the place is overly crowded and one might find it difficult to let the sun set feeling sink in. There is a light show held every evening in the park which is worth the wait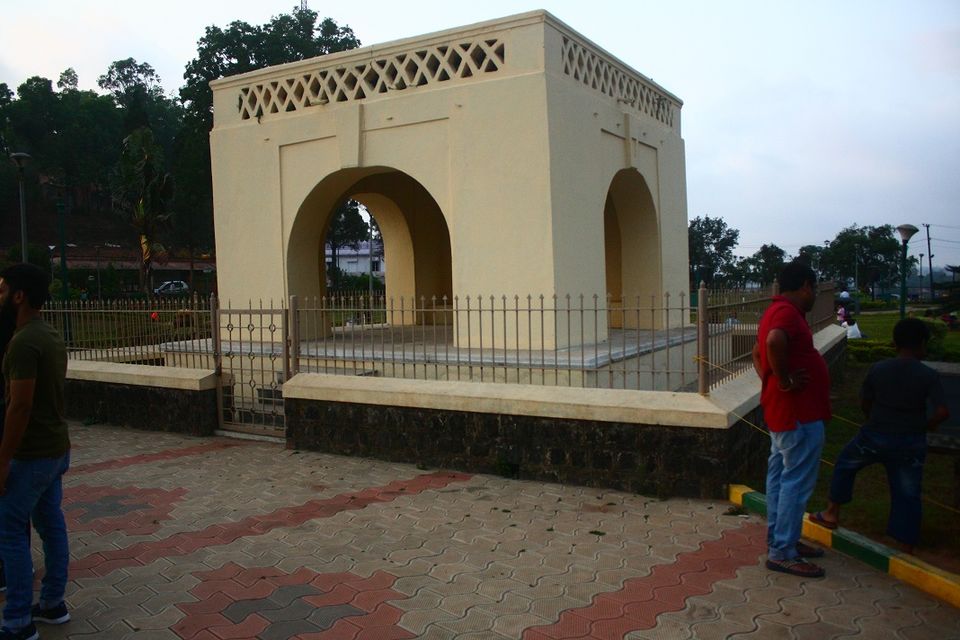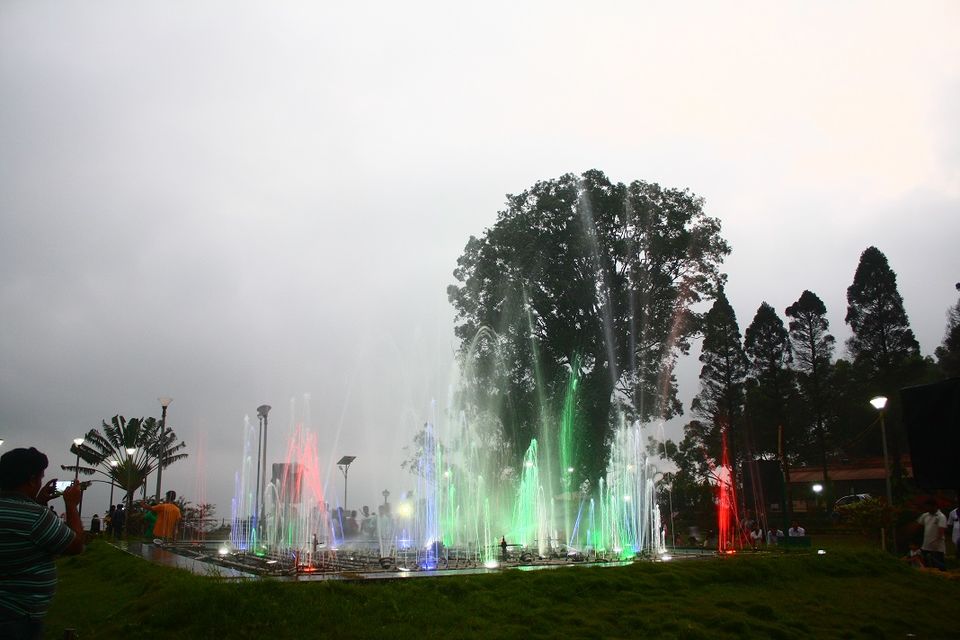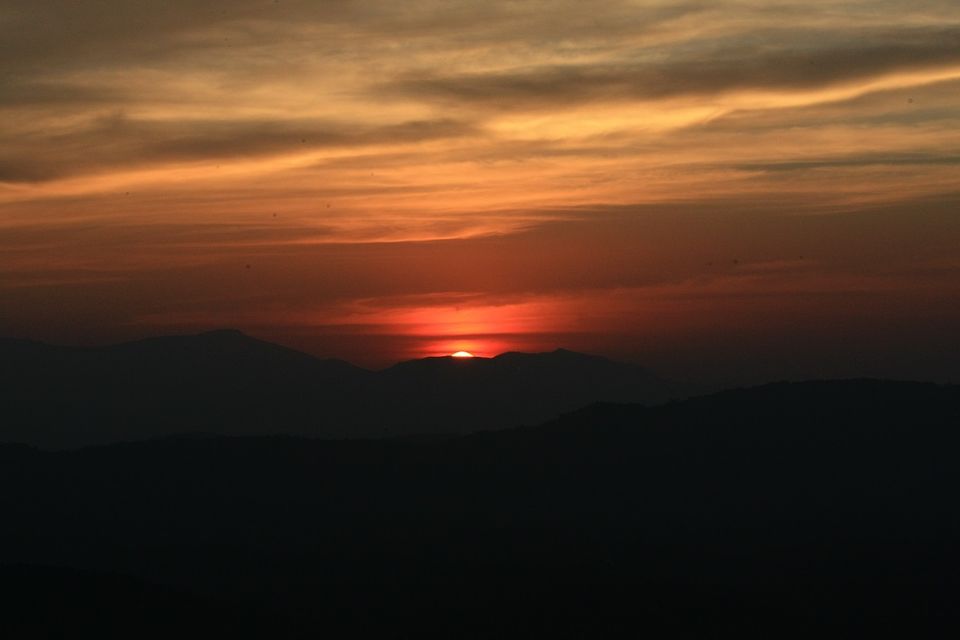 Day-2 began with us heading towards the famous Abi or Abey or Abhi waterfalls. This is located very close to main town and is hardly 6 km away. Normal buses, car's can reach the spot. Please make sure you look like a tourist on "budget" for the locals to not loot you.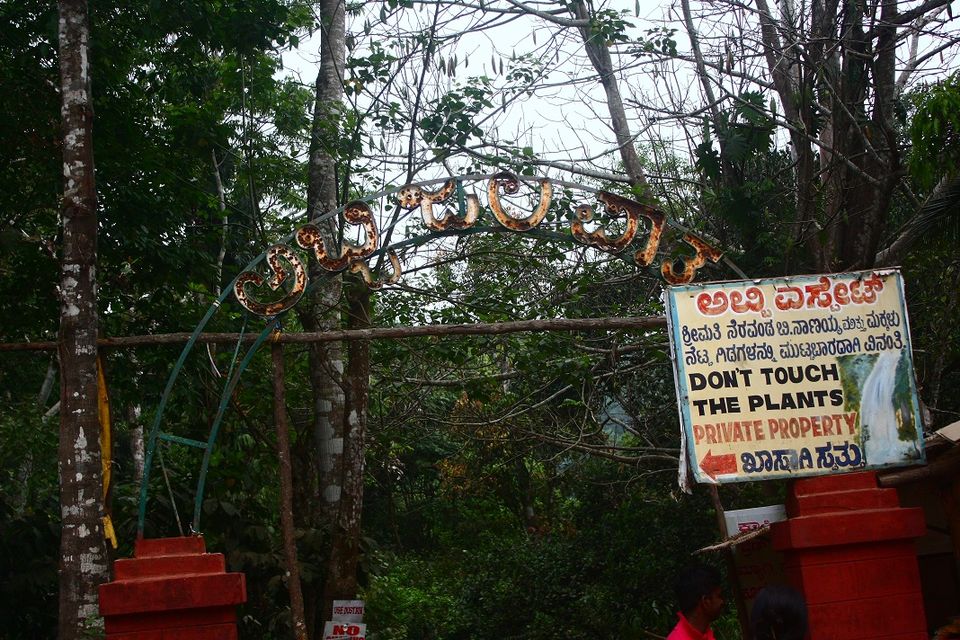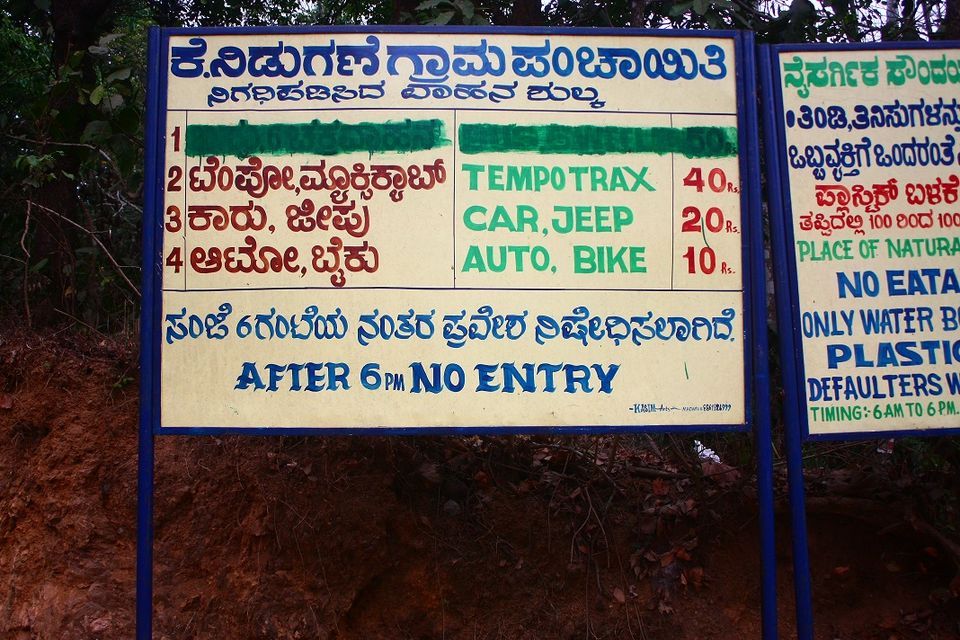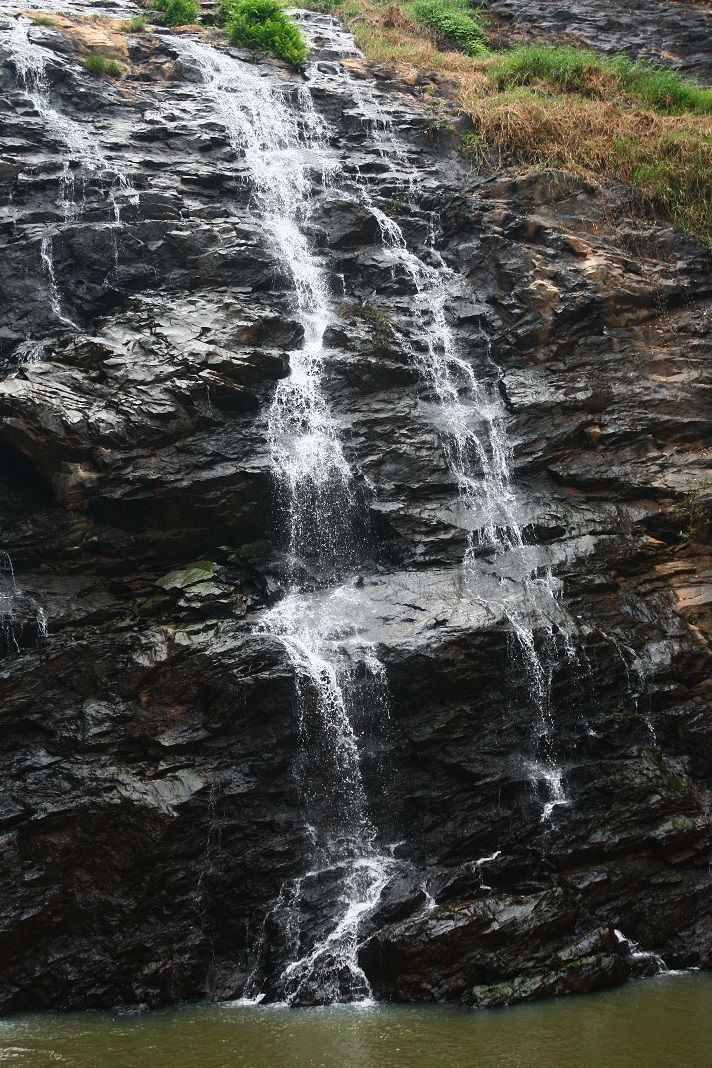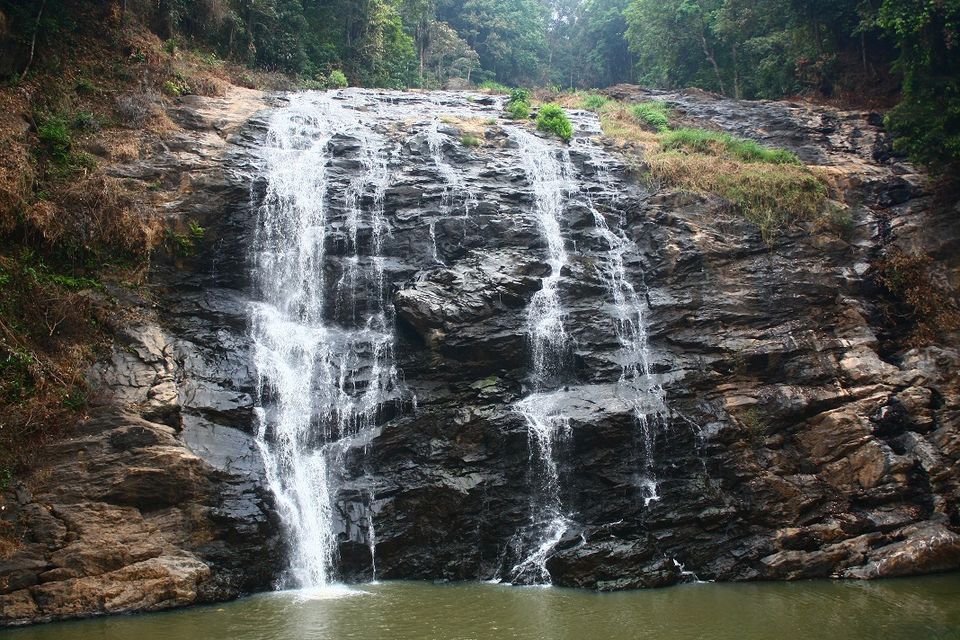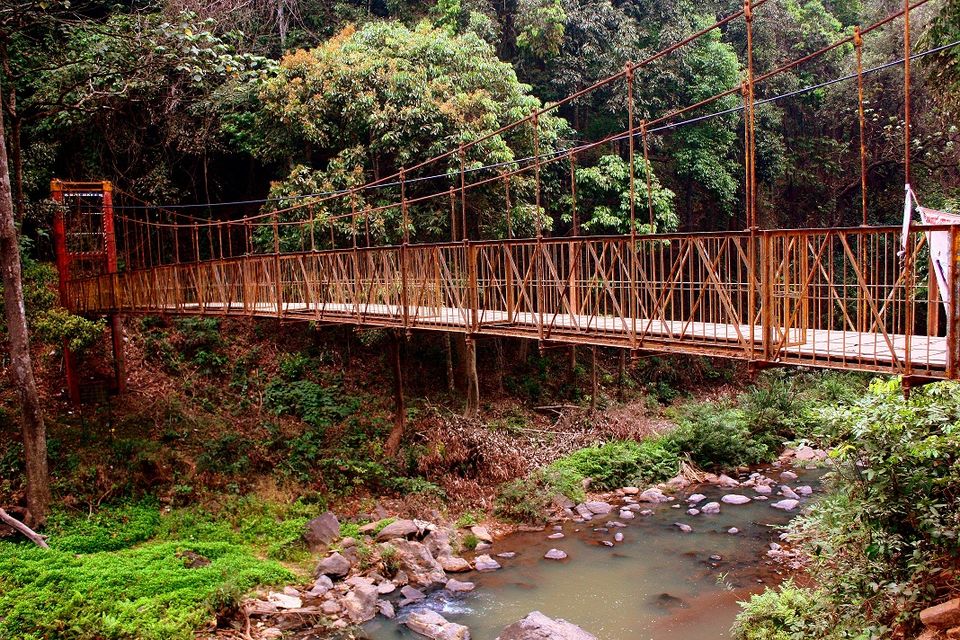 Moving ahead from the waterfalls we headed to Namdroling monastery which is approximately 40 km from Madikeri. The monastery is one of the largest in India and houses largest tibetian monk population in India. The place is beautiful and one can understand the true tibetian culture. The monastery complex is big and well maintained. Golden statues are inside the monastery of lord buddha. There are lot of eating places i mean stalls available in case some one is hungry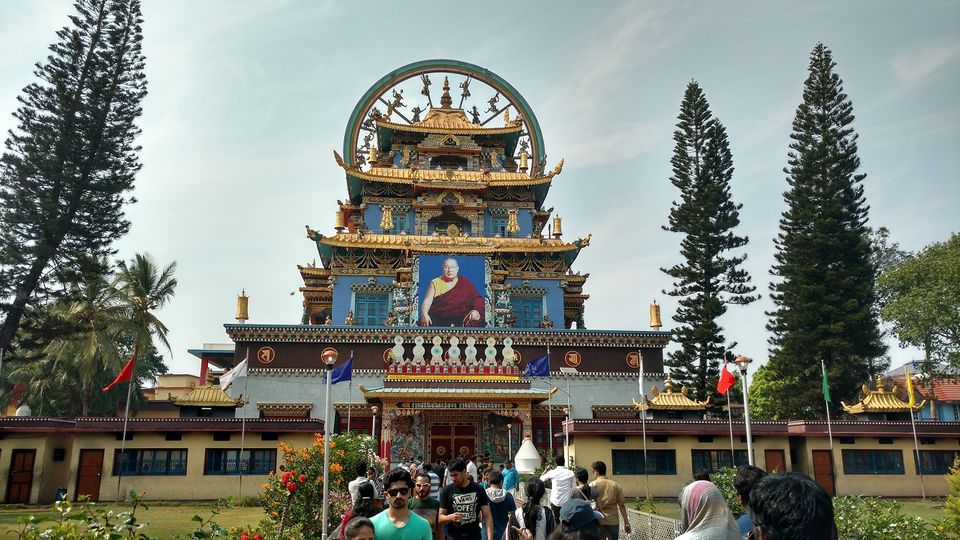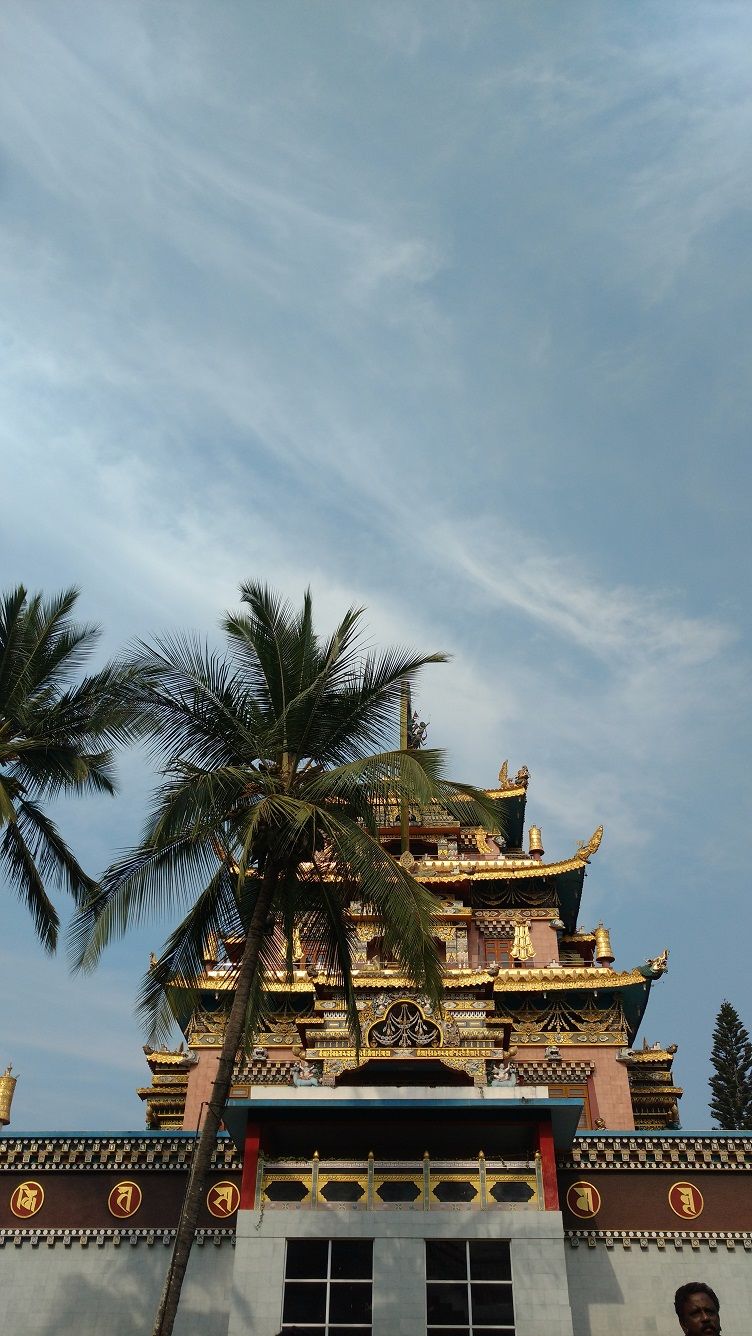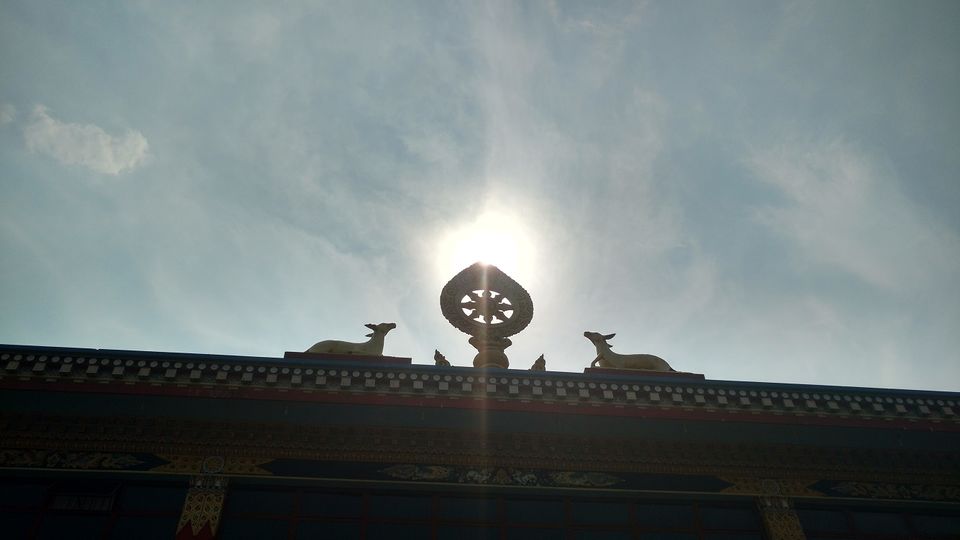 From the monastery we headed towards the kushalnagar. Nisargdhama is the place one can visit to see the park and the habitat around it.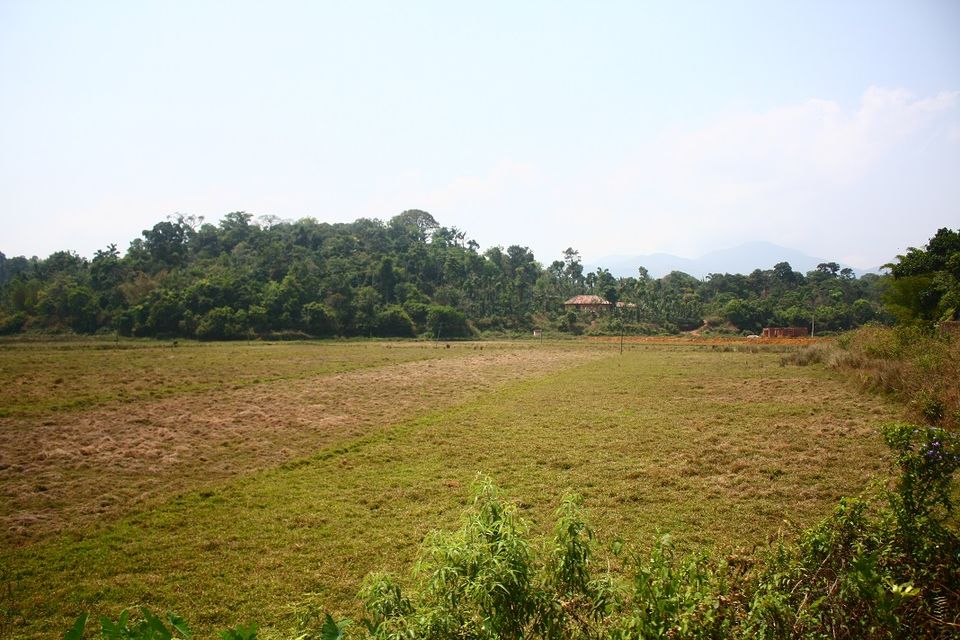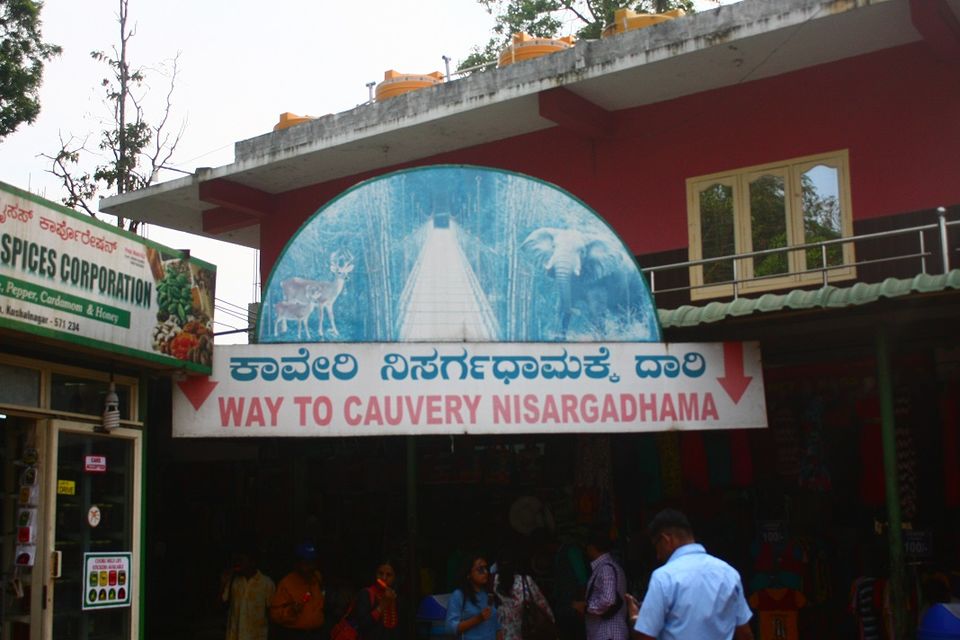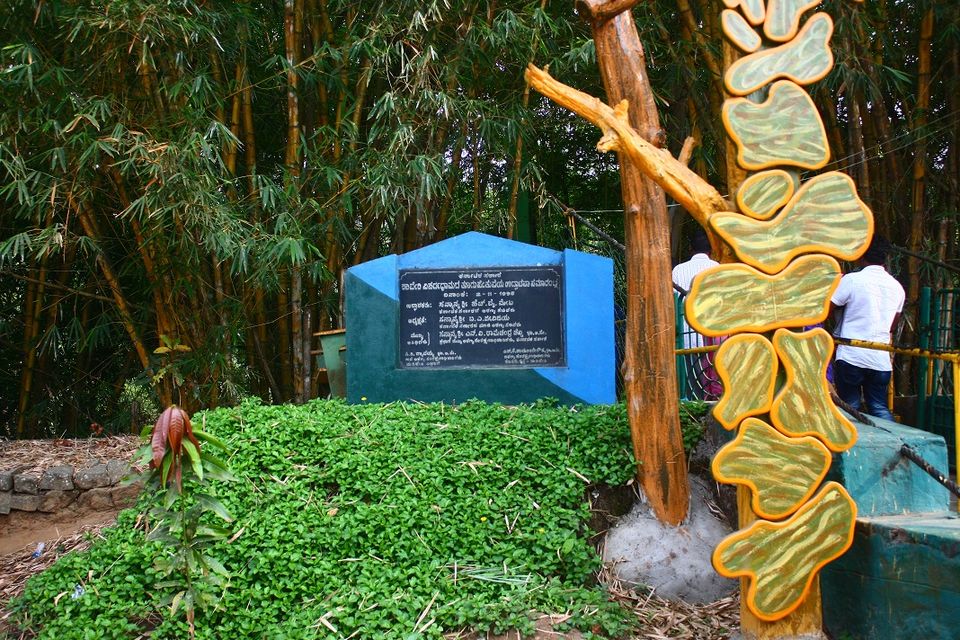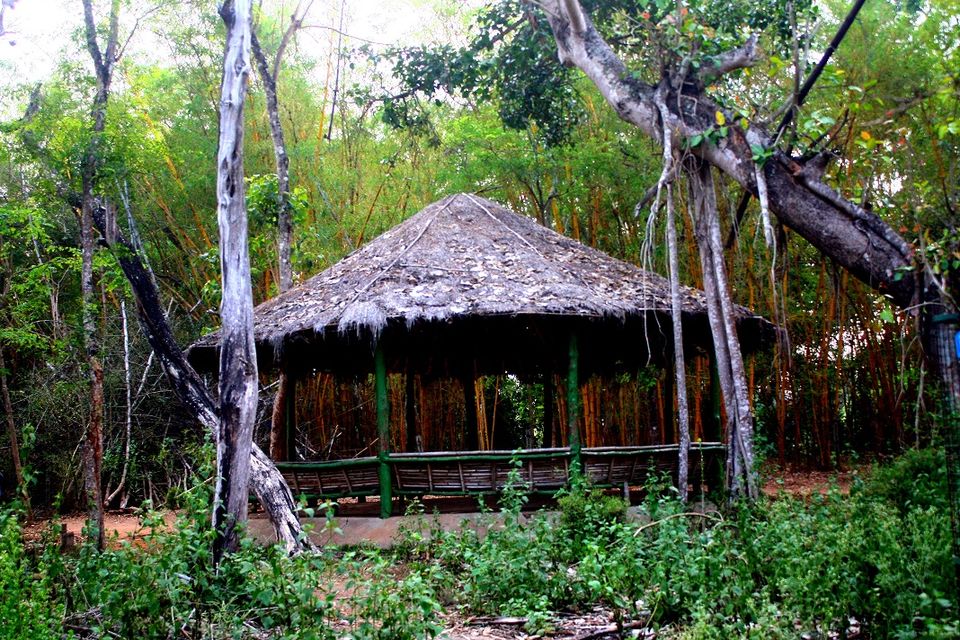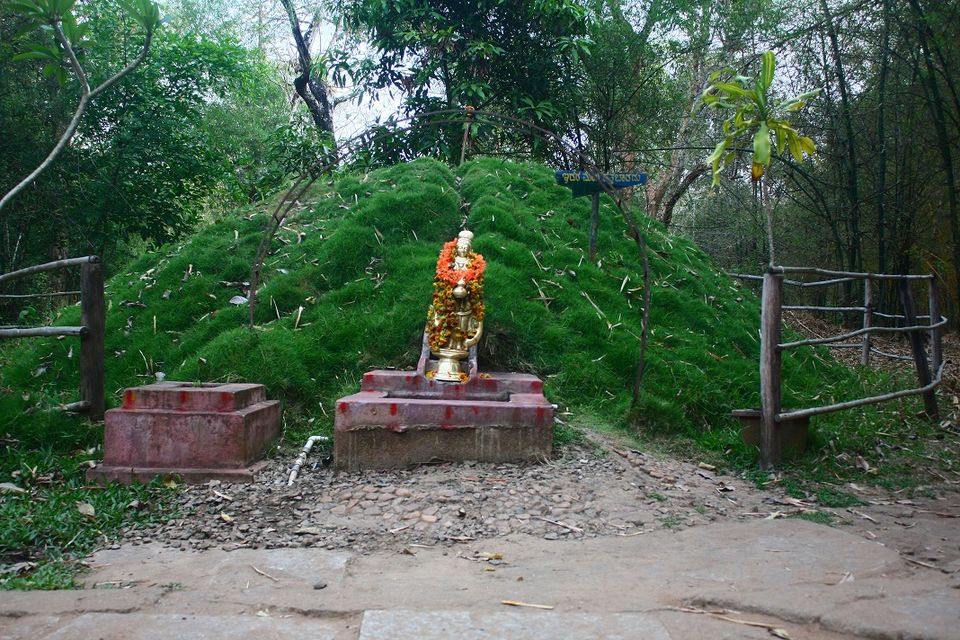 Day-3 started with Dubare elephant park was calling us. Reached the place from Madikeri at around 9:30 in morning. We were lucky as the elephant's take bath around this time and are cleaned. At 10:00 these elephants are headed back to the camp. Since the elephants have their handlers around, tourists can also help clean the elephants. However a reliable judgement needs to be made and instructions of the handlers have to be understood before venturing out. This is an absolute fun activity if the elephants are in jovial mood. The spray of water from their tusks is an awesome feeling.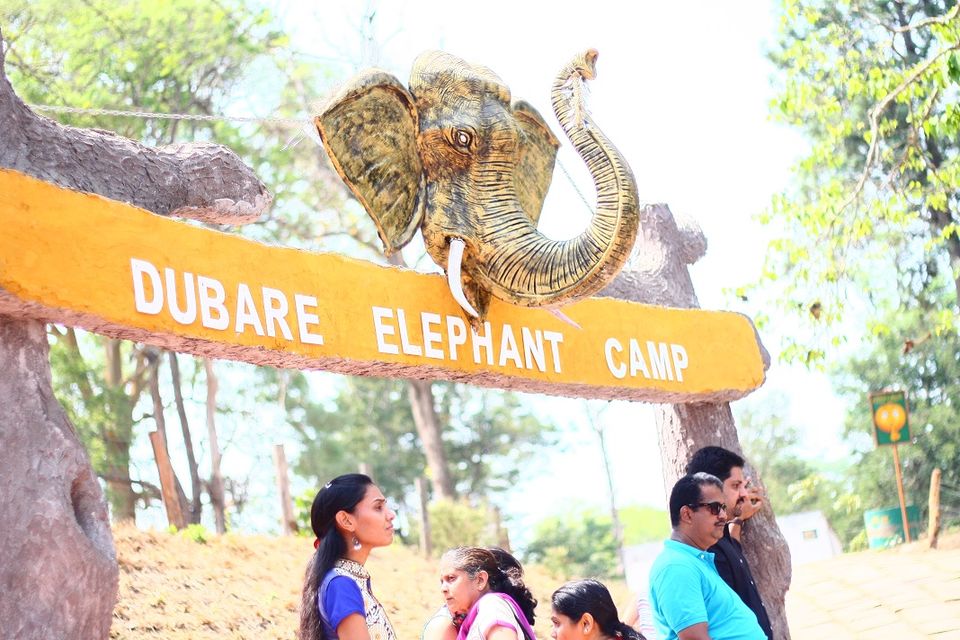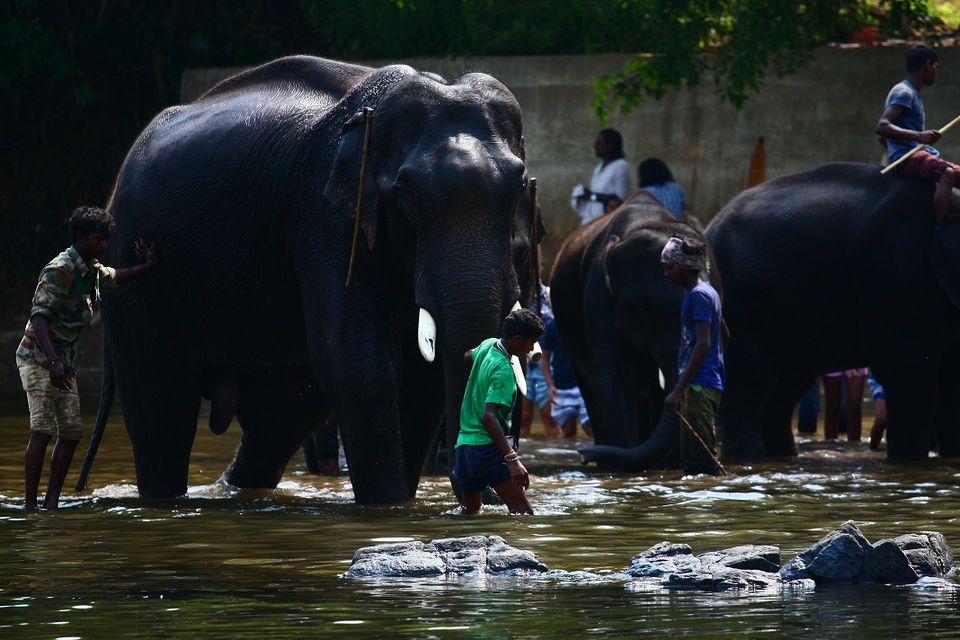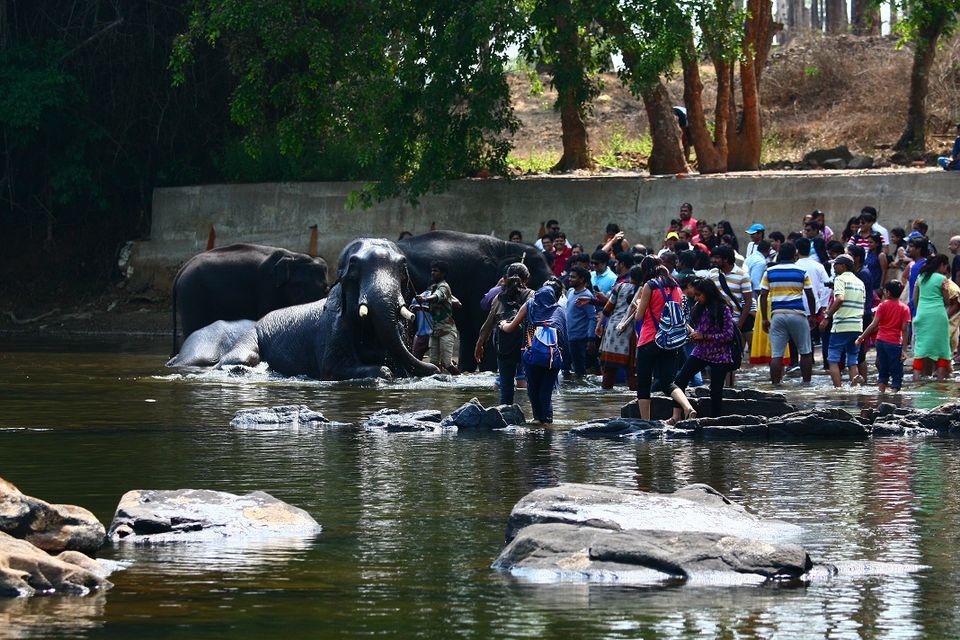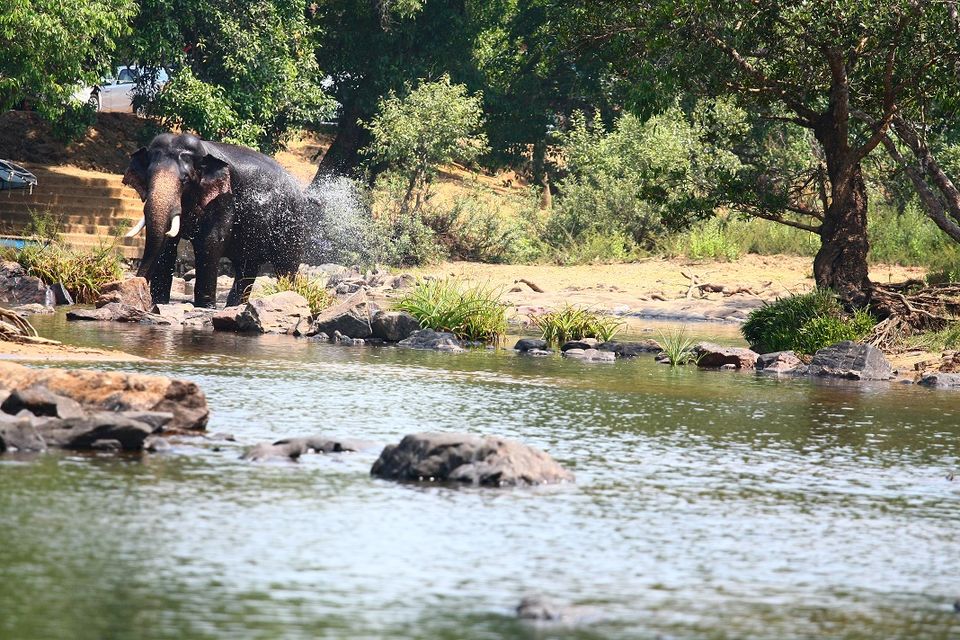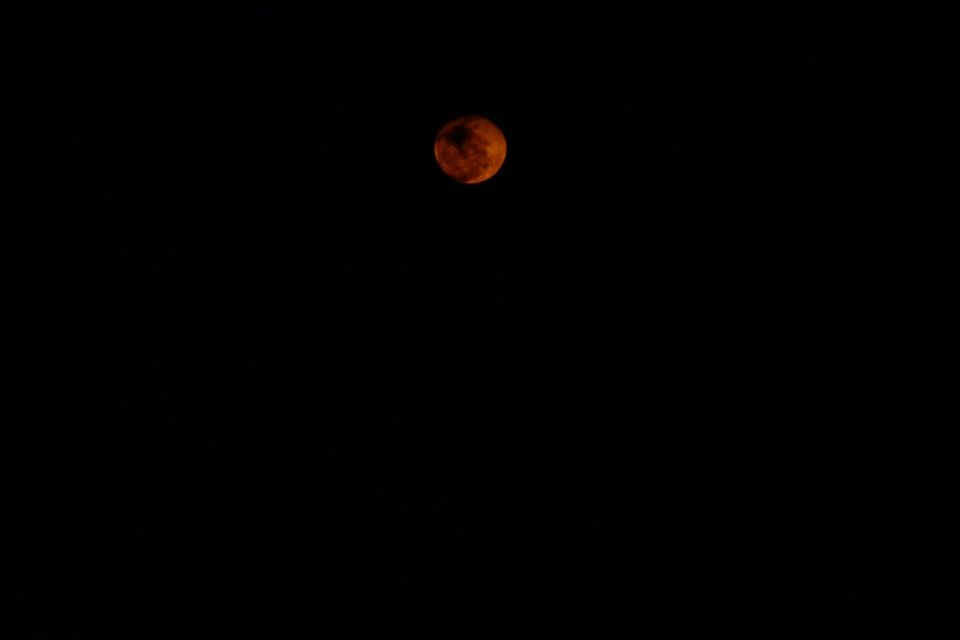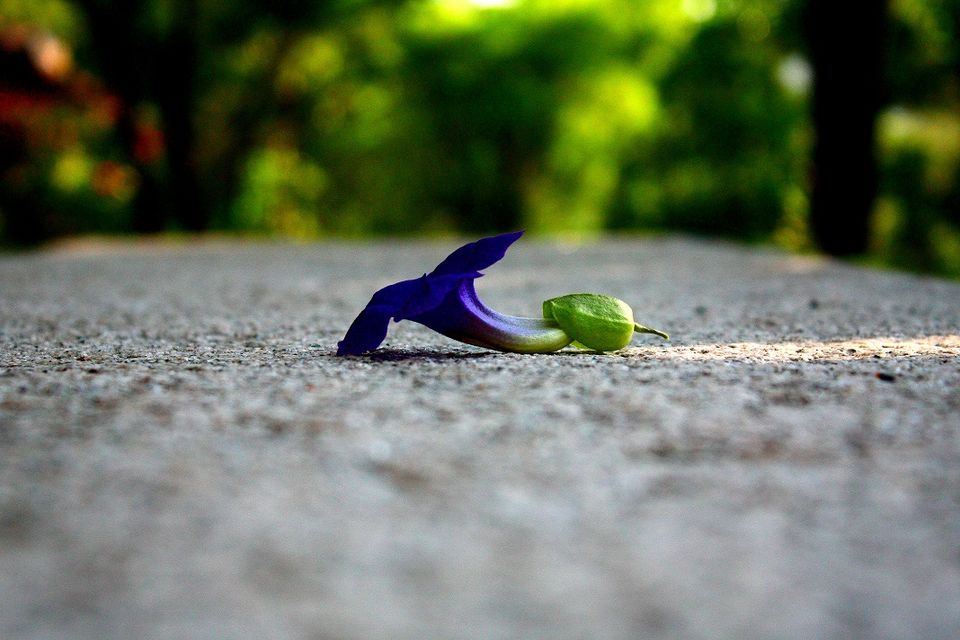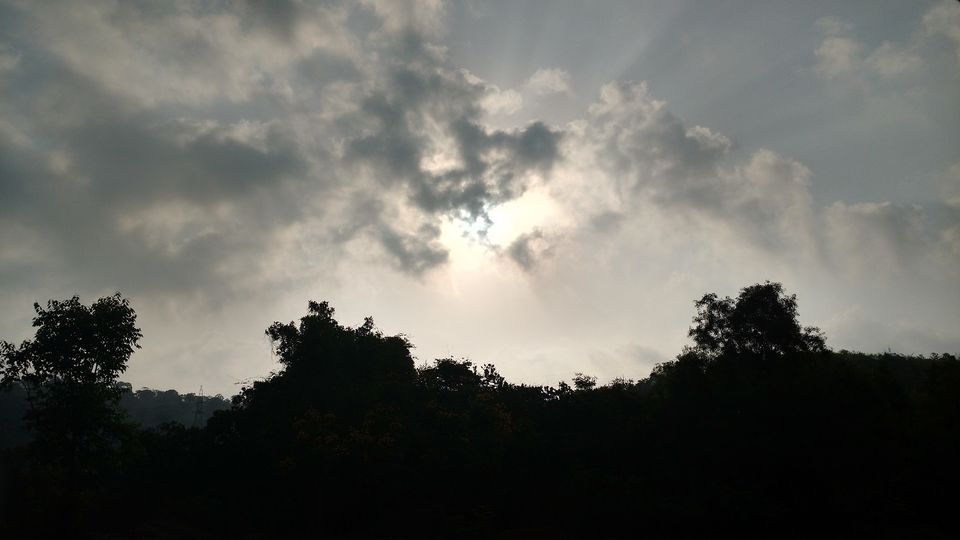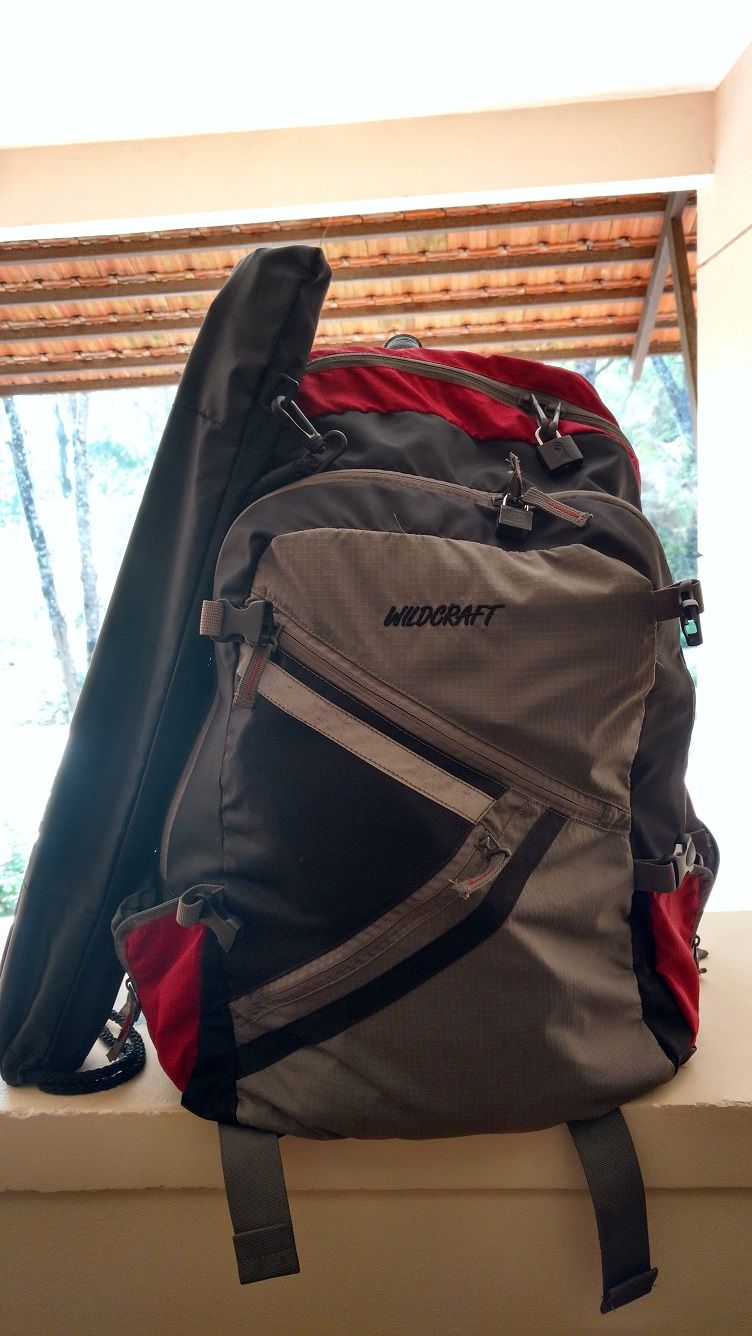 Early morning drive across the country side from Coorg is always a pleasure. This is what bunch of travelers do when they have spare time to kill and do nothing. Fuel was burnt, but who cared. End of the journey everyone enjoyed the road trip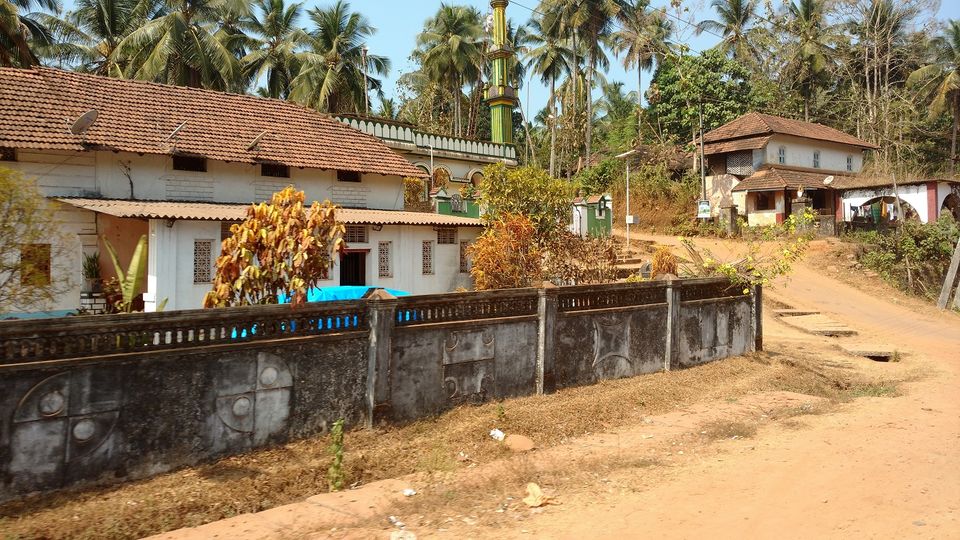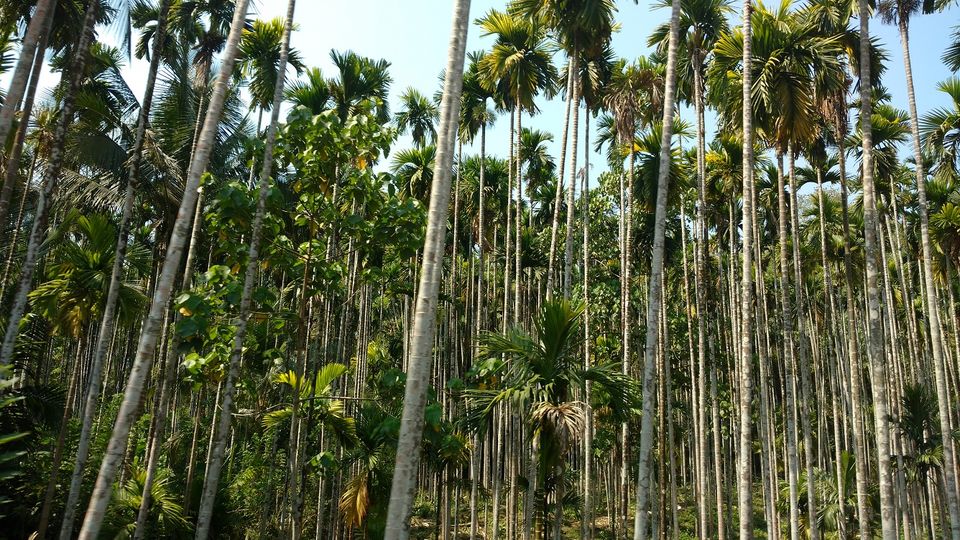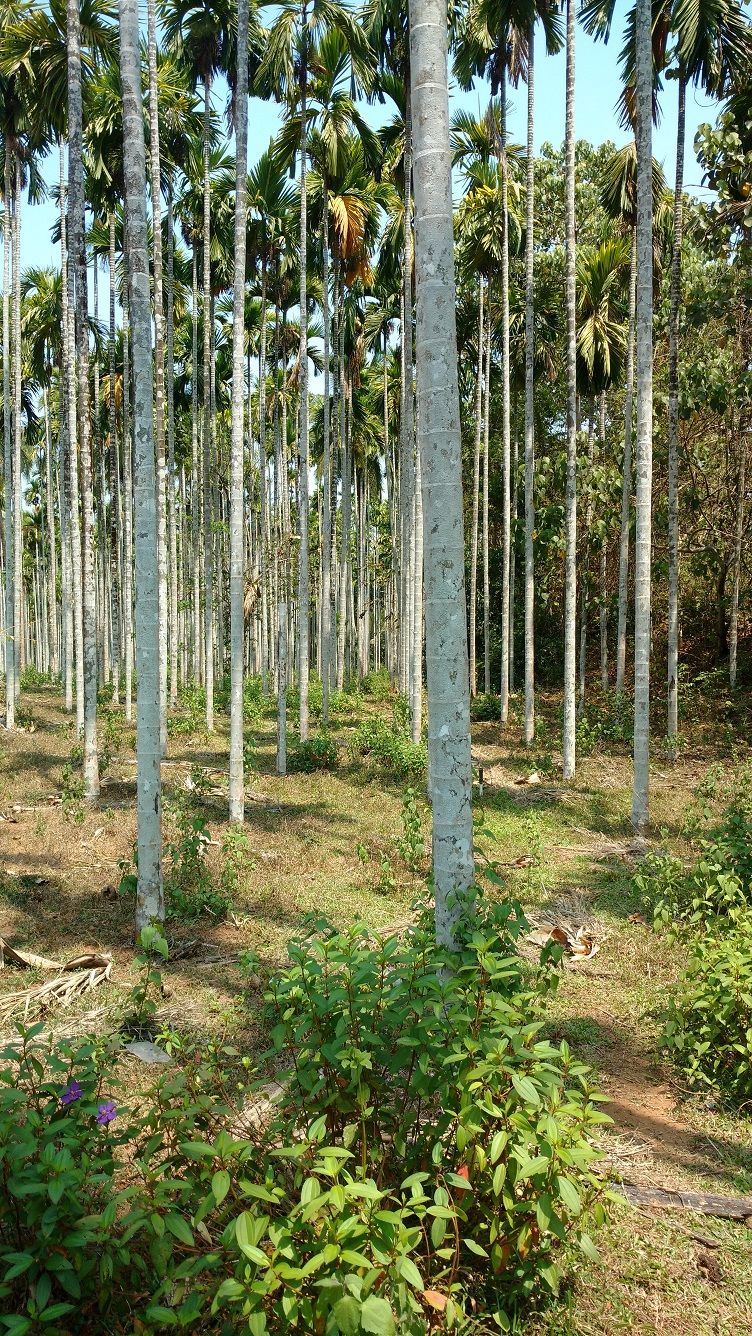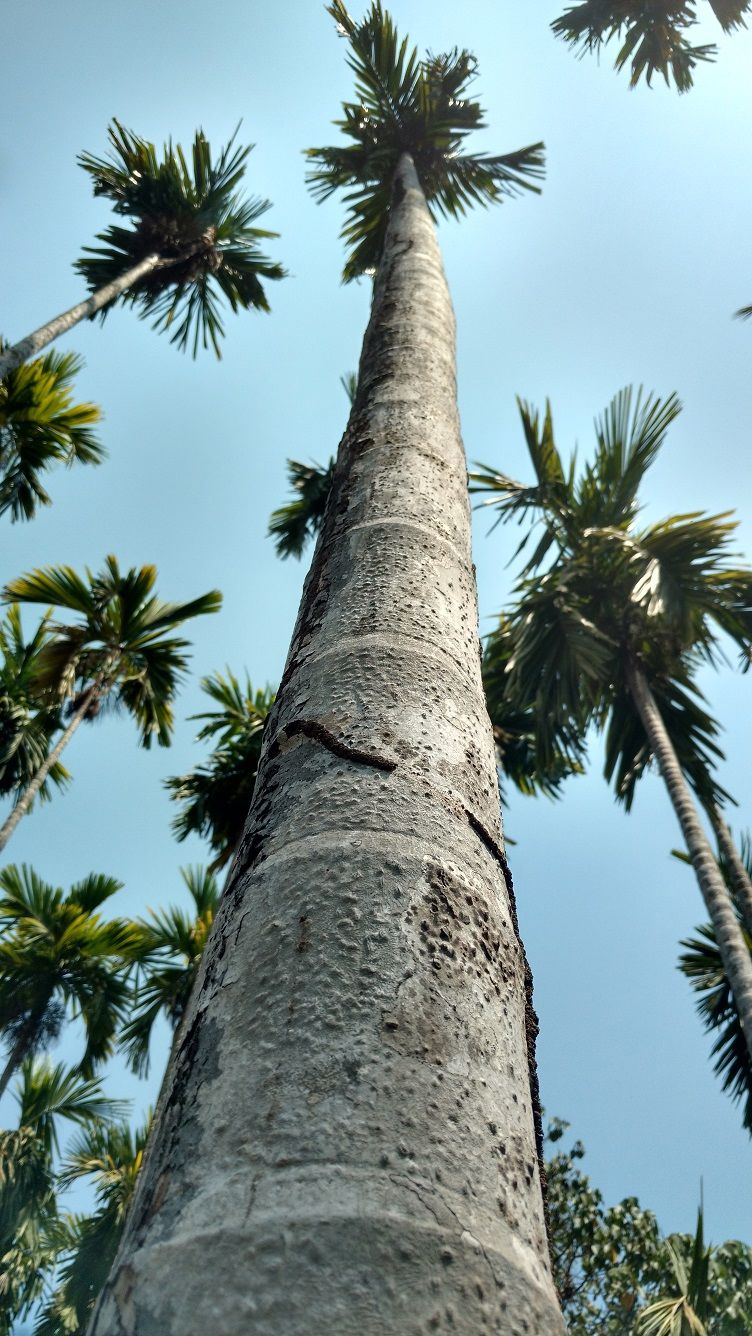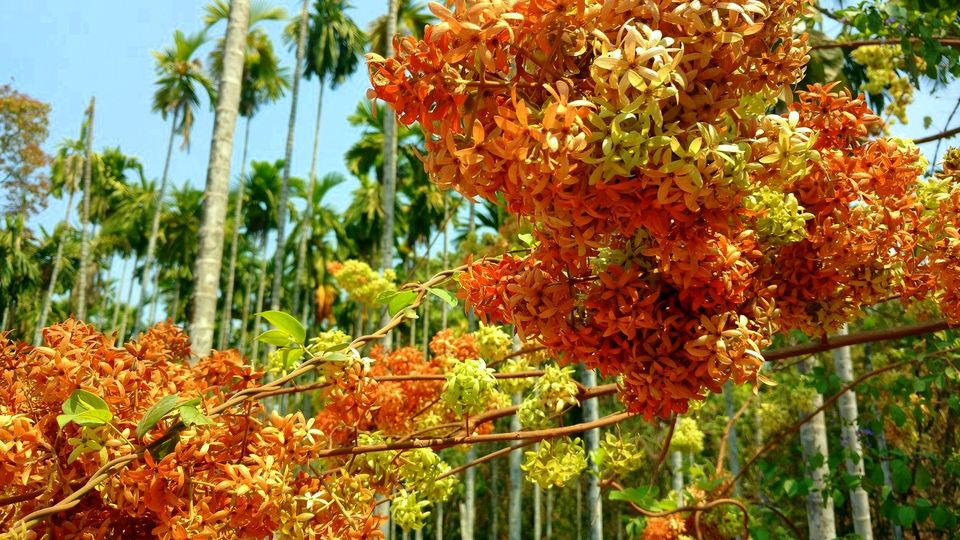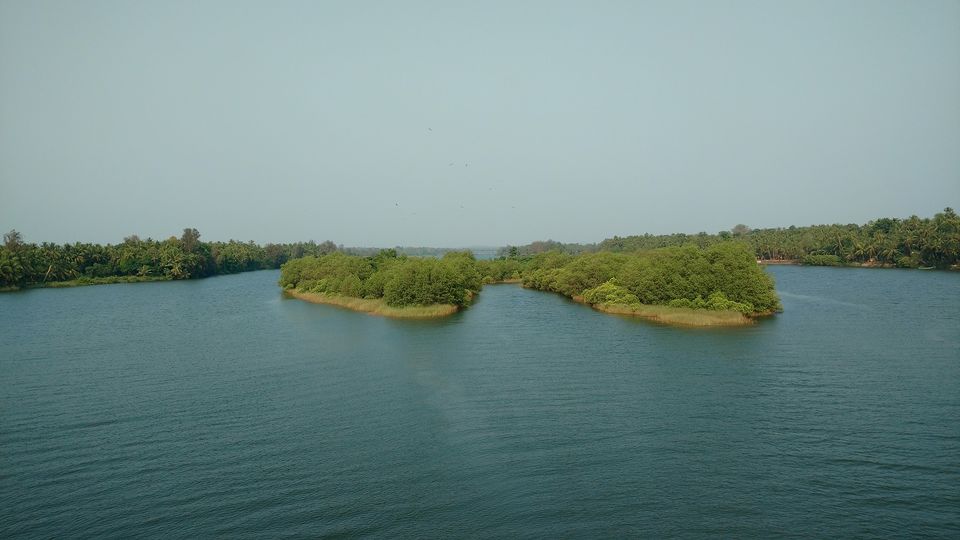 Finally at managalore central station, gives you feeling of an old rustic building which may fall on you anytime, however it just smiles at you and welcomes you the nomad, to take you places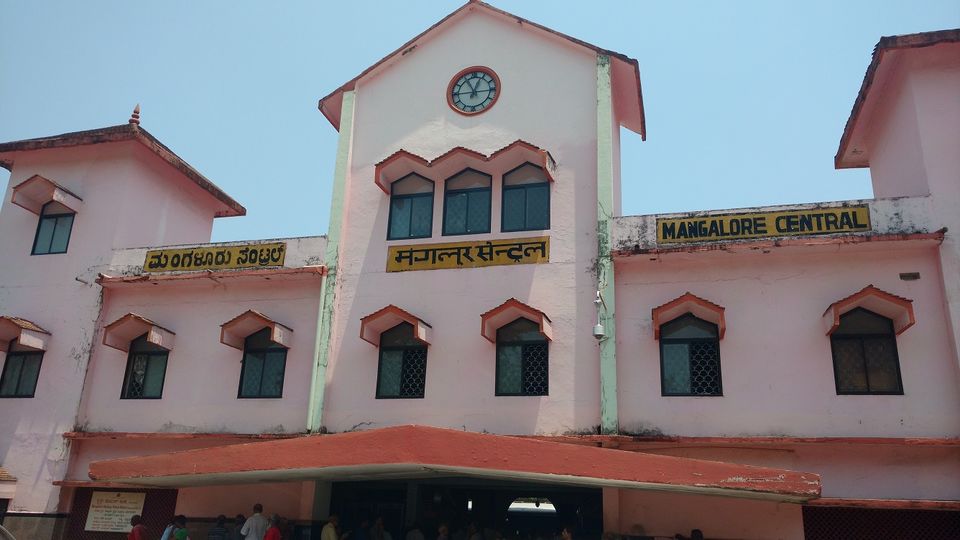 total trip cost was around 19150 which included to and fro train fare, food, travel cost for local sightseeing, entry fees. I have added in this the stay cost which we split across 8 people (however this was not required for our trip)