Abby Falls which is also know as Abbey Falls is a beautiful waterfalls which is at a distance of 8 KMs from Madikeri town. This waterfall is located between private plantations of coffee & pepper. There is a hanging bridge constructed just opposite the falls but during our visit visitors were not allowed to go. You cannot go underneath the falls due to the barricades and one needs to enjoy the beauty from a distance. One can spend around 10 to 15 Minutes here taking pictures with falls in background.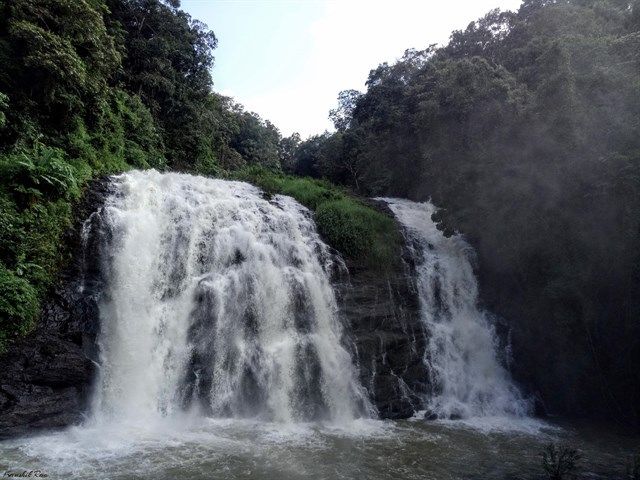 Iruppu Falls is located in Bhramagiri ranges of Kodagu/Coorg. This waterfalls is 100 KMs from Coorg , 48 KMs from Virajpet and is near by Nagarhole.. The falls are also known as Lakshmana Tirtha Falls as the water from this falls form Lakshmana Tirtha river and is a tributary to Kaveri river. Roads to Irupu falls are absolutely beautiful and is a major tourist spot. One needs to trek for around 1000 Meters to reach the falls. There is also a famous Rameshwara Temple for Lord Shiva which is constructed on banks of the river.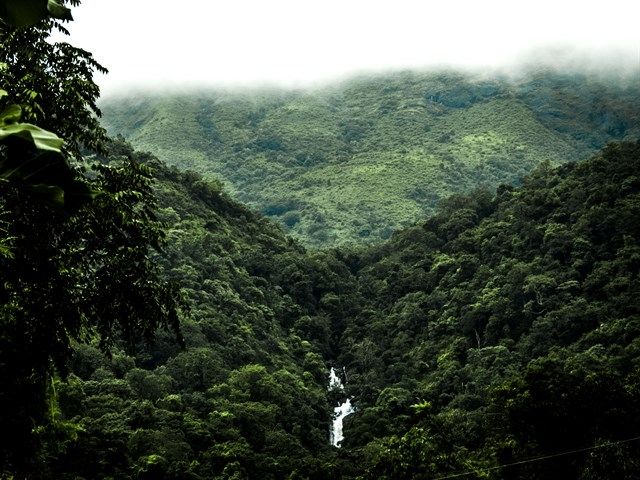 According to legends, When Rama and Lakshmana where in search of Sita, they had passed along the Bhramagiri range. When Rama was thirsty he asked Lakshmana to fetch him drinking water. It is said that Lakshmana shot an arrow into the Brahmagiri hills and gave rise to river which was then known as Lakshmana Tirtha.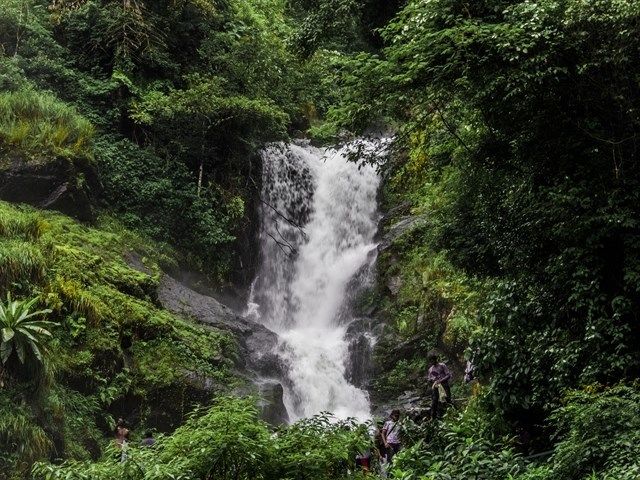 Best time to visit this falls is during rainy season. There is sufficient parking place for vehicles. One needs to purchase entry ticket for entering into Bhramagiri Hills/Forest Range. The forest is dense and one can hear chirping of birds. It is a treat to watch streams of river flow through the woods. Nagarhole National Park is located at a distance of 25 KMs from Iruppu and you can proceed to Nagarhole for a overnight stay followed by National Park visit on the next day and return to Coorg the following day.
The water is chilled and is a fantastic experience to get wet in the water. Since there are no life guards and flow is water is extremely violent during monsoon, be careful when you venture out into any such activity. We had a fantastic experience when we happily sat on a rock and immersing our feet in ice cold flowing water.
You can easily spend an entire day at Iruppu falls and can venture out into trekking activity. Make sure to carry sufficient water and food if you plan to spend an entire day. There are paved stones which will lead to the falls and one can reach the falls without much difficulty. There are change rooms available and i would advise you to carry extra pair of clothes and towels. Beware of leeches and equip yourself with tobacco and salt to be on the safer side.