For those tired of city life – the traffic, the noise, the excess commercialism, and the lack of environment sensitivity – Coorg can be a breath of fresh air. With its misty mountains, its green rolling hills, its barmy climate, and its resorts, it has rightfully earned the sobriquet, "The Scotland of India." No other hill station in South India boasts of such a delightful combination of greenery, mountains, good weather, great local food, coffee, spices, and charming home stays and resorts. It is truly a home away from home. So where should one go?
Depending on one's taste and budget, one can choose from all kinds of places. One place that really touched our soul and that was also a truly eco-friendly place was the luxury resort called Amanvana.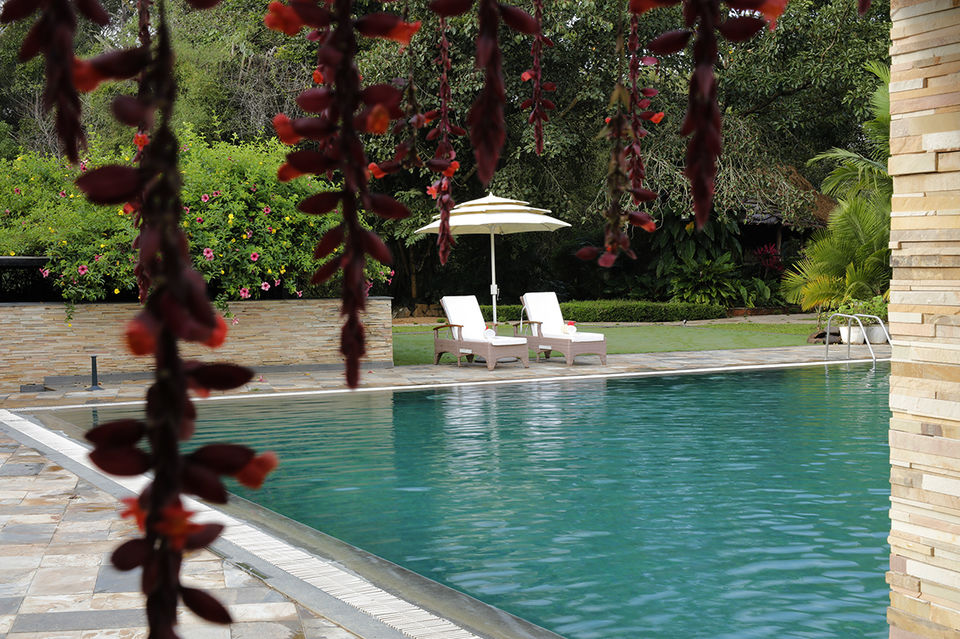 We drove into Kushal Nagar which is where a coorg resort Amanvana is located, making it a good base to visit all the interesting sights in Coorg, including the famed Golden Temple, Bhagmandala, Talakaveri, Dubare elephant camp, Bylekuppe, Nagarhole, National Park and Abbey Falls. As we entered the resort, we noticed rows and rows of trees and the flat aesthetic of the reception building. This was a soothing and inviting start.
Then we were led to our rooms. We were pleasantly surprised. Guests stay, not in rooms, but private bungalows. Our bungalow was somehow both luxurious and minimal at the same time. There were many natural, earthy elements which made us feel close to nature. For instance, the floors were made of Athangudi tiles, the legendary tile work that originated with the Chettiar family of Tamil Nadu. This is not a regular sight in a home stay, leave alone a resort. Our bungalow also came with a private lawn, lotus pond and reading nook. We learnt the banana fibre blinds on the windows are made by the Women Weavers Society from Sathnur, a nearby village. The bathroom was serenely white, stone-clad, and had a sky light. It was charming to soak in the tub and look at branches and birds out the skylight.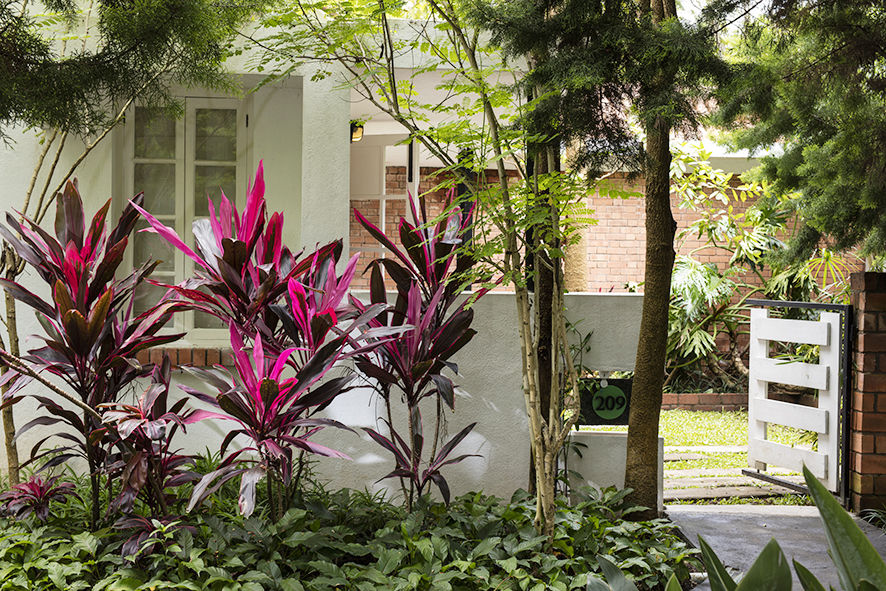 There were also many outdoor activities. We went on the nature walk. This experience is charming and educational. The guide is lively and full of information. We also took the river trek where one wades knee-deep through the river and explores the forests on the other side. For the more adventurous, there is also a picnic on the islands where one explores the islands. A guide comes along with a picnic basket. we noticed many birds at the Coorg resort and learnt that Amanvana is home to over 45 species of birds. Bird watchers can have a good time here. Before the day ended we also went on a plantation tour. There was the smell of coffee everywhere. Before dinner, we enjoyed a massage at the sunken spa. They have an enchanting spa with very good staff. We were pleased to know all treatments involve natural ingredients.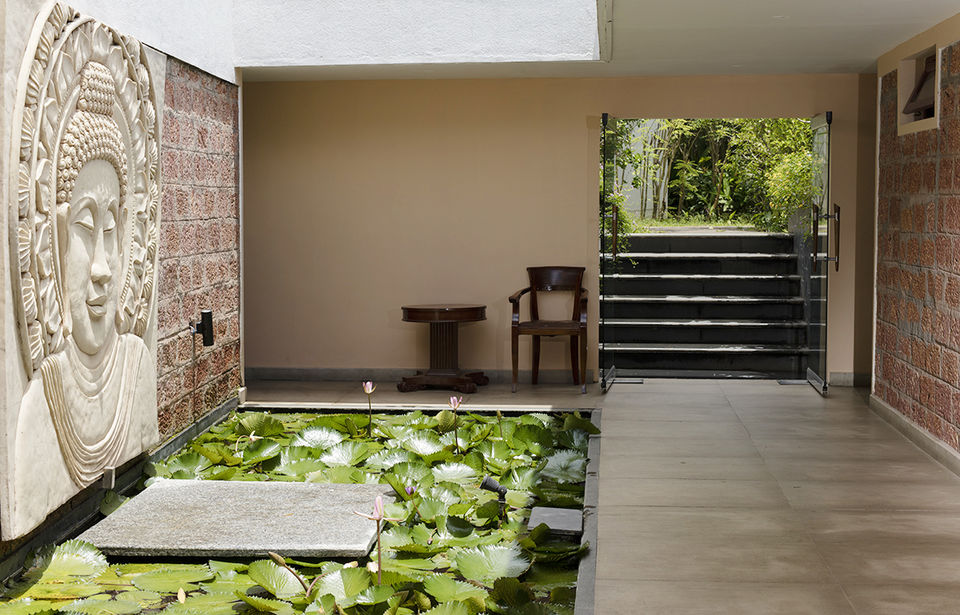 After the massage and a shower, we were ready to start our evening. We walked to the restaurant which is right next to the pool. While the bartender made our cocktails, we strolled through their herb garden where we handpicked the herbs we wanted as garnish in our main course. Later we dipped into very tasty local fare. We like to read a few pages before turning in. We were delighted to see vintage hardbound books in every nook and corner of the resort. We ended our day with a book, a cup of coffee made from the estate, and later switched on the special 'moon light' in the room, which is a set of lights behind the beams of the roof that simulate moonlight.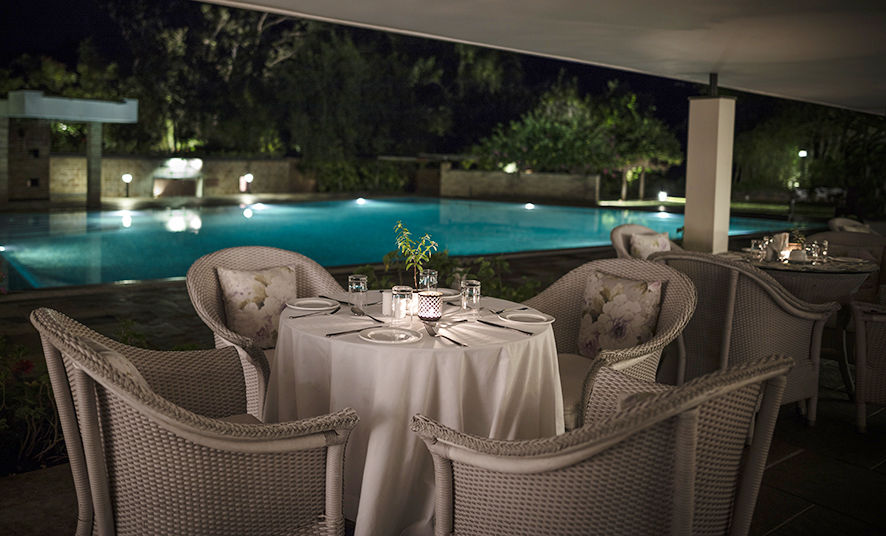 The resort in Coorg is filled with natural pleasures like these, and also employs over a hundred people, all of whom come from local villages. There are exclusive staff quarters where most of them stay. All in all, we found it an aesthetically pleasing, sensitive, eco-friendly place. Certainly not to be missed if one is going to Coorg!
Reference Link : https://www.prlog.org/12589191-coorg-beckons-amanvana-delights.html