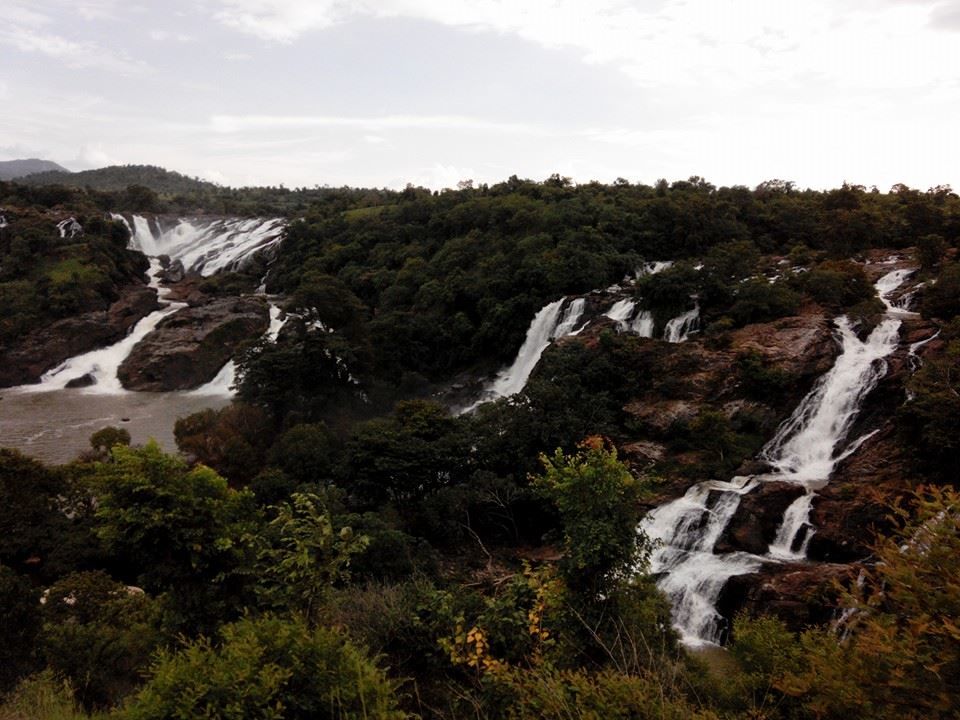 To be honest, you do not have much to explore in Mysore than the palace and brindavan gardens. If you are in for a day or two, mark this place, it has all the good sceneries and thrill you wanted.
Started from Mysore to Shivanasamudra around 10am, it's about 75-80KM away and Yes, We do not have any direct state transport Buses for it. You have two route to reach it: Mysore to Malavalli or Mysore to Kollegalla, I took the latter. You have hourly local Red bus (Sariga) to Kollegalla, connecting buses is what you have to look for. From Kollegala, You have no option but to hire an Auto and I can bet, You cannot Bargain. Rs.300 per two folks for just few km is what they charged to and fro. We reached at Bharachukki Falls around 2pm and took the stairs to the base. It's a beautiful Fall with various picture point. All the base, You have local people offering coracle ride at around Rs.100-150 per head. I Suggest you take that ride, its immensely thrilling when he takes you to the closest possible distance to the fall, Enthralling!! And taking up-stairs would test your patience.
Note: You do not get any Life jacket or safety, the depth of the fall is also very good, This test your guts to go in for something crazy.. YAY!!