One of the most dreamy destinations in the world, Mauritius is a beautiful island nation which offers a lot of places to explore on this tiny island. And a lot of people think that this island is more apt for families or couples but that is not true.
You can easily backpack around this beautiful island and can enjoy a happening solo trip here, if you know how to manage your expenses. I visited this island this year for my birthday and stayed here for almost a month by spending just 15k INR for my stay, food, and everything.
And no, this wasn't a sponsored trip and I had not won any free stay competitions as well. I just followed a few travel hacks and I was able to manage this island on a small budget. In this article, I will tell you how you can do the same and make your Mauritius trip happen soon.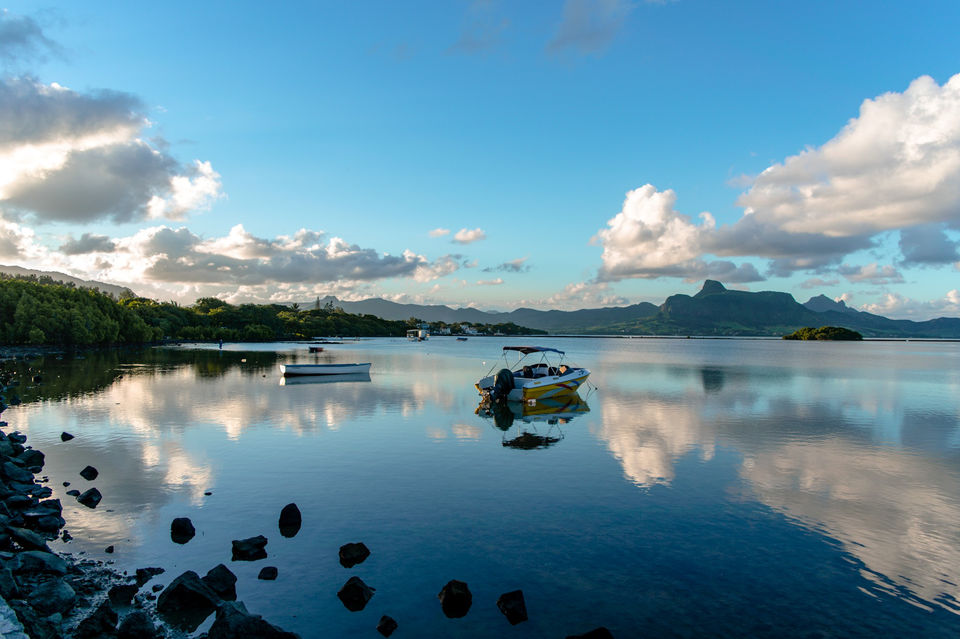 Flights and Visa
Sadly, the most expensive part of your Mauritius trip is going to be the flights. From India, you will get return flight to this island for approximately 35 - 40k INR which is a lot. But once you get the initial hurdle, the rest of the trip can be done on a more affordable budget.
Luckily for me, I came across a flight deal which allowed me a India - Seychelles - Mauritius - India flight for just 49k INR so I made the most of it. Keep a lookout for such deals and offers and you would end up saving a lot on the airfare as well.
As for the visa, Indians don't need a visa to enter Mauritius and just need to clear the customs to enter the country. You need to have a valid return ticket, accommodation proof, and you should be free of Malaria.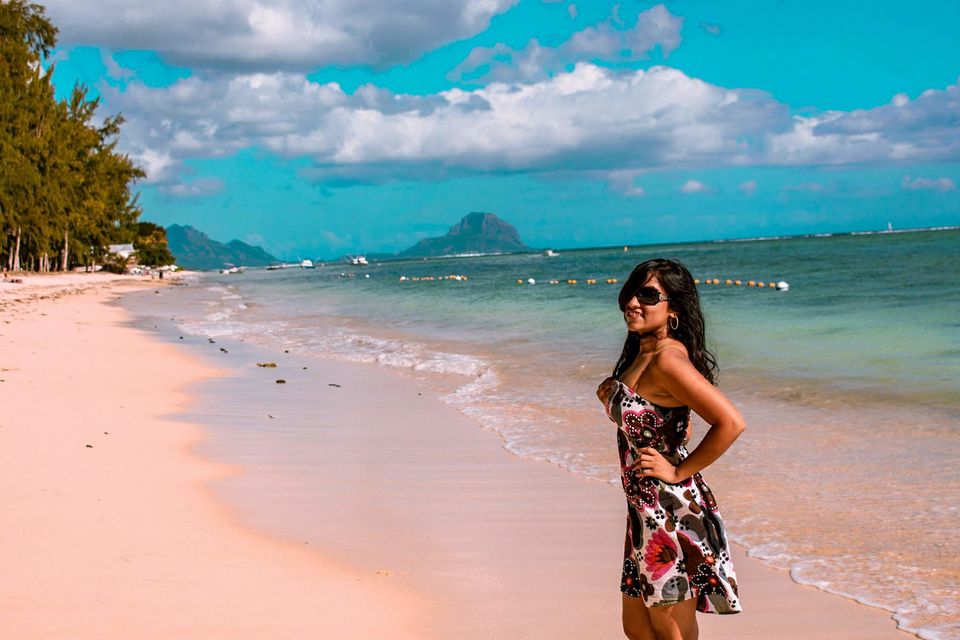 Route
As I mentioned, I stayed in Mauritius for a month so there were a few days when I just relaxed and chilled. I am sure most of you would plan for a long vacation which is likely to be of 15 days, so here is a sample route that you can follow:
Port Louis - Grand Baie - Mahebourg - Souillac - Le Morne - Flic en Flac - Curepipe - Black River Gorges
Accommodation Options in Mauritius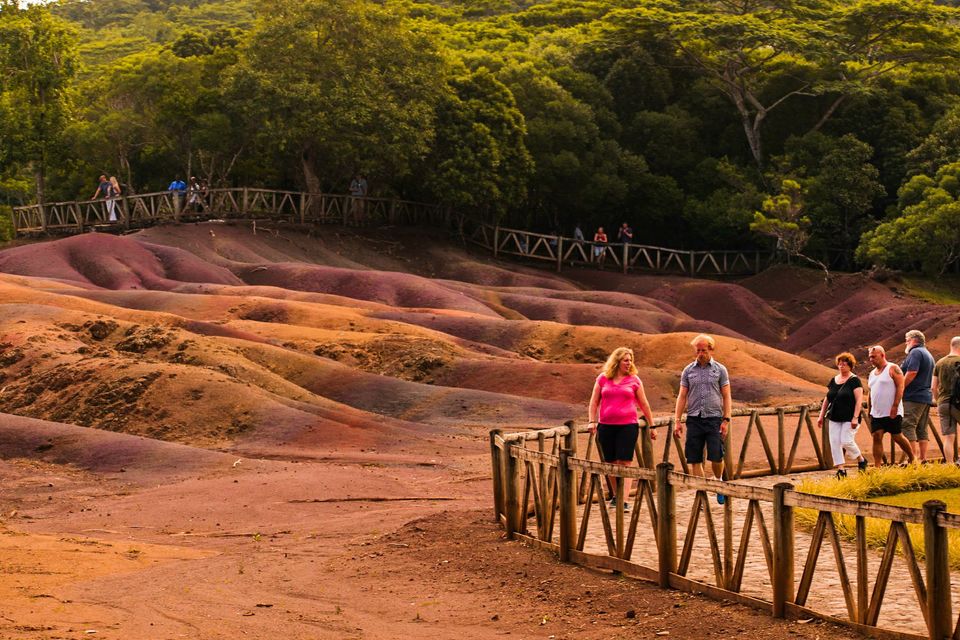 Couchsurfing
I stayed mostly with my couchsurfing hosts in Mauritius which helped me save a lot on the accommodation. So, if you are planning a trip here solo or with a friend/partner and don't mind staying with the locals then this is a great way to learn about Mauritius.
Personally, I stayed with 2 people in Couchsurfing for the duration of 15 days and 10 days. One was in Curepipe and one in Quatre Bornes and this allowed me to explore the entire island on such an affordable budget.
You can check out the Couchsurfing app and look for a host for your dates. Thankfully, Mauritius has a lot of couchsurfing hosts so you shouldn't face problem in finding the most suitable host for your trip.
Self-Catering Apartments
Another option is to take a self-catering apartment which are affordable in comparison to hotels and allow you to save some money on the food as well. I also stayed in a self-catering apartment during a weekend in Grand Baie and it was quite comfortable and not at all expensive.
This is also a great idea if you are going with a bunch of friends or with your family.
How to Travel Around in Mauritius
Buses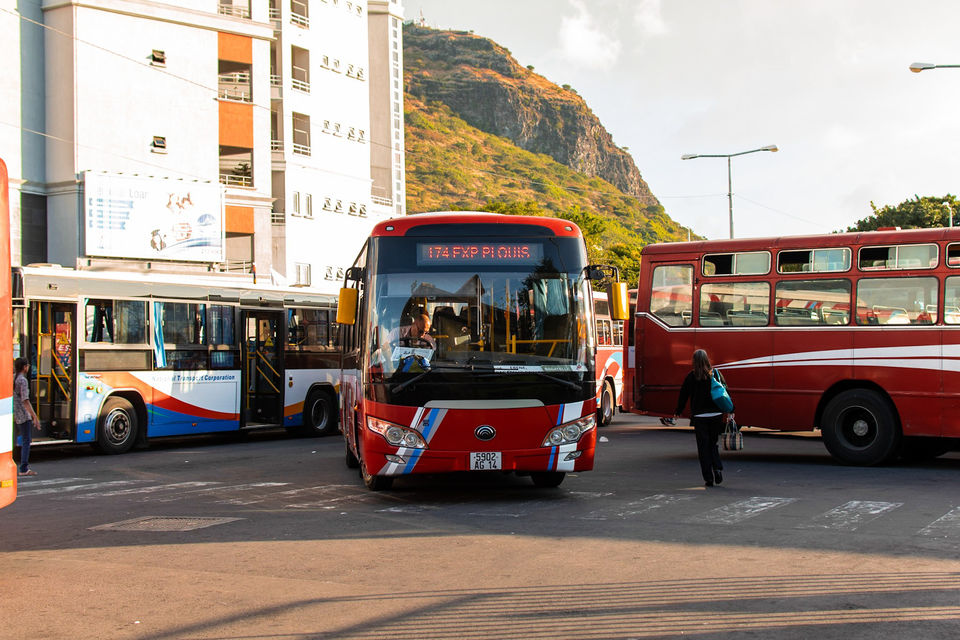 One of the most budget-friendly mode of transport in Mauritius is the local buses which run throughout the island. You can easily take a bus to reach from the east coast to the west coast of Mauritius but you would need to change the buses once or twice. And it takes a lot of time as well.
But if you are taking buses, then you won't spend more than 3-4k INR on the transport for your 15 days trips.
Rentals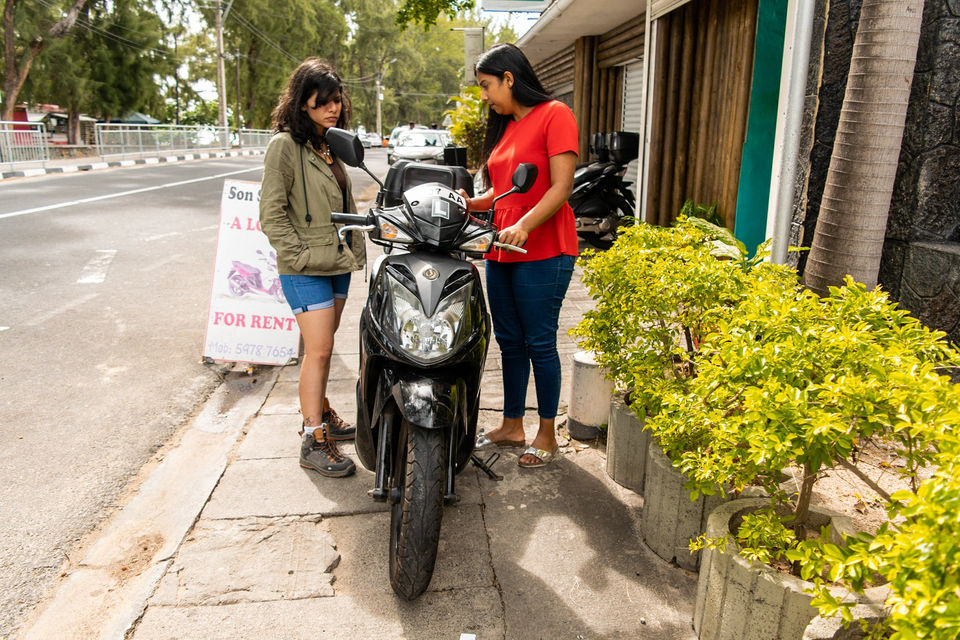 One of the most convenient and still affordable mode of transport is the car and scooty rentals that are available here. You will get a scooty here for 1000 INR per day so you can opt it for a 2-3 days and split the costs with a friend to cover long distances.
Avoid taxis and cabs as they are expensive and are likely to create a huge dent in your travel budget.
Where and What to Eat in Mauritius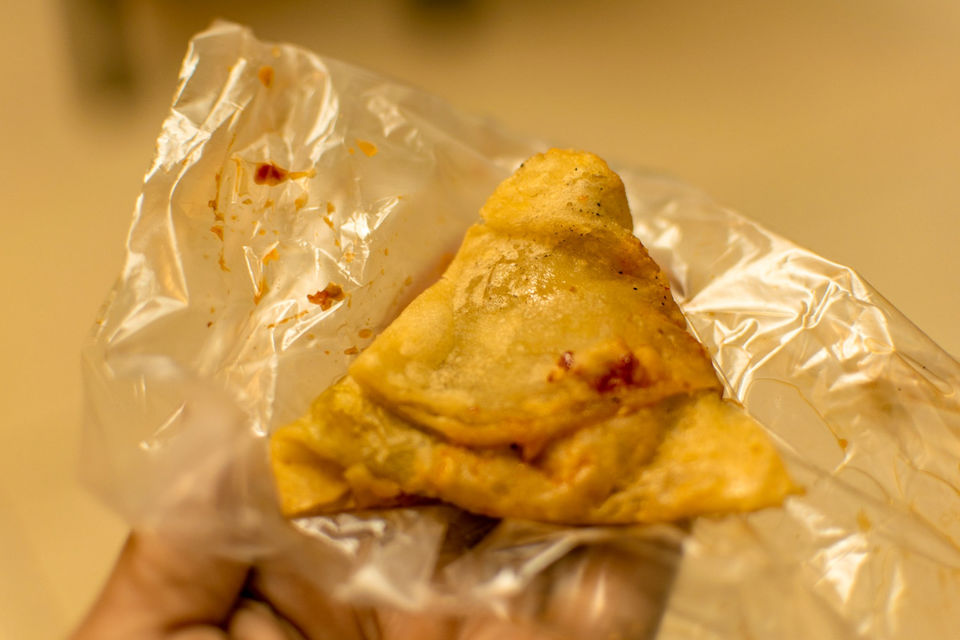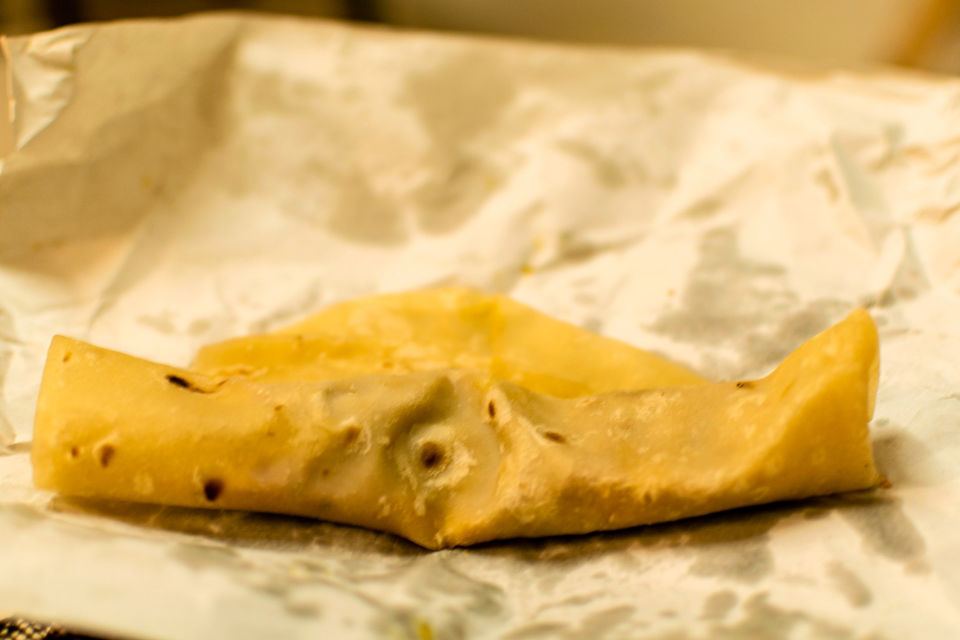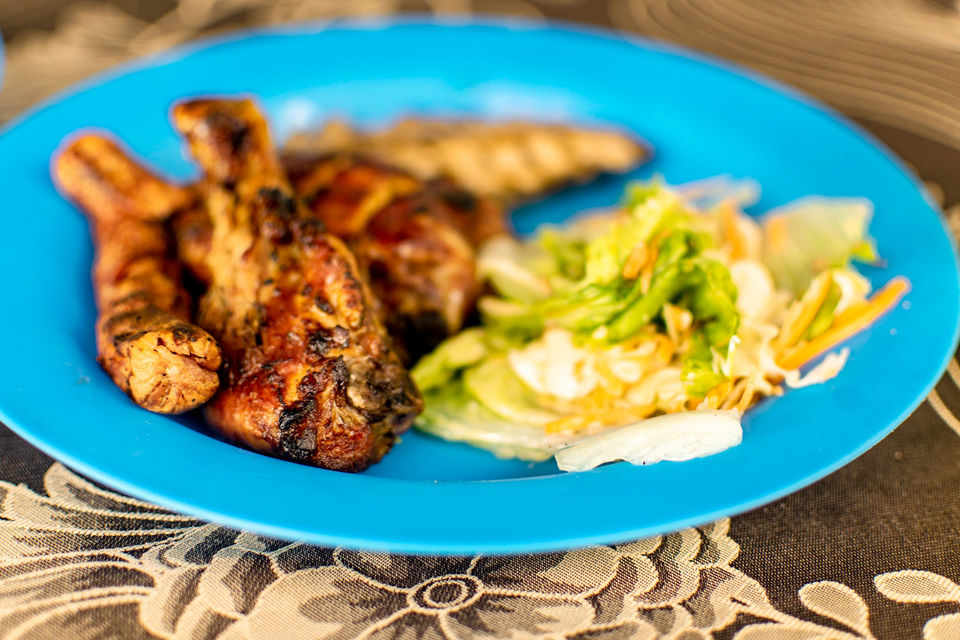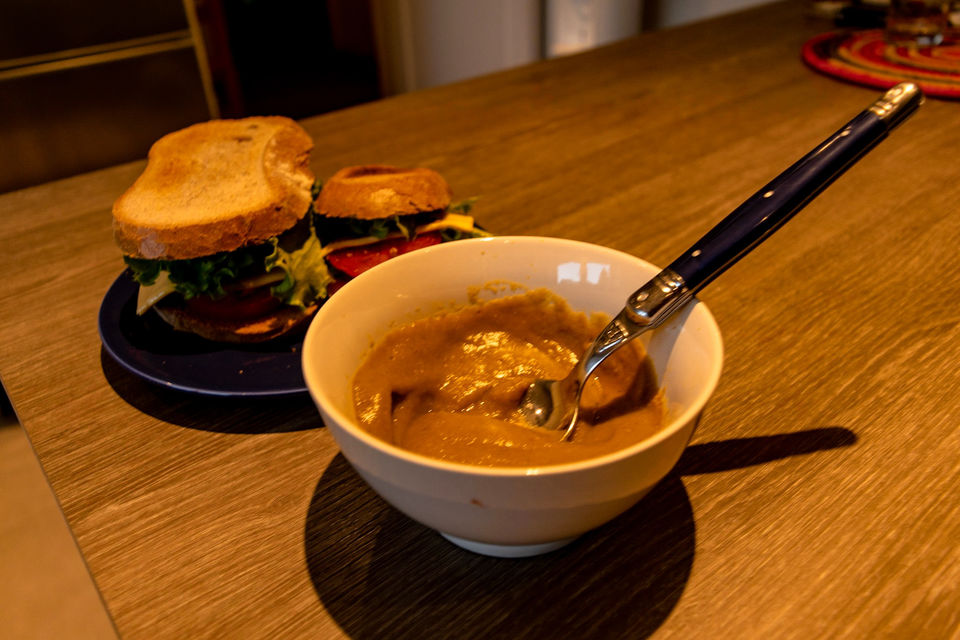 One of the best things about Mauritius is that you will find all kinds of food and shops available here. So, from street food to well-established restaurants, you have an option to choose what you are in the mood for.
If you are aiming for a budget trip then stick to the street food and snacks like roti rolls, samosas, etc. There are also a few decent restaurants here where you can try the local Creole cuisine.
But the best way to save some money is to cook your own food where you are staying. Just get the ingredients from a grocery and learn to cook some delicious local dishes while staying here.
Places to Visit in Mauritius
Here is a list of places that you should absolutely visit when exploring Mauritius on a long vacation.
Trou Aux Cerfs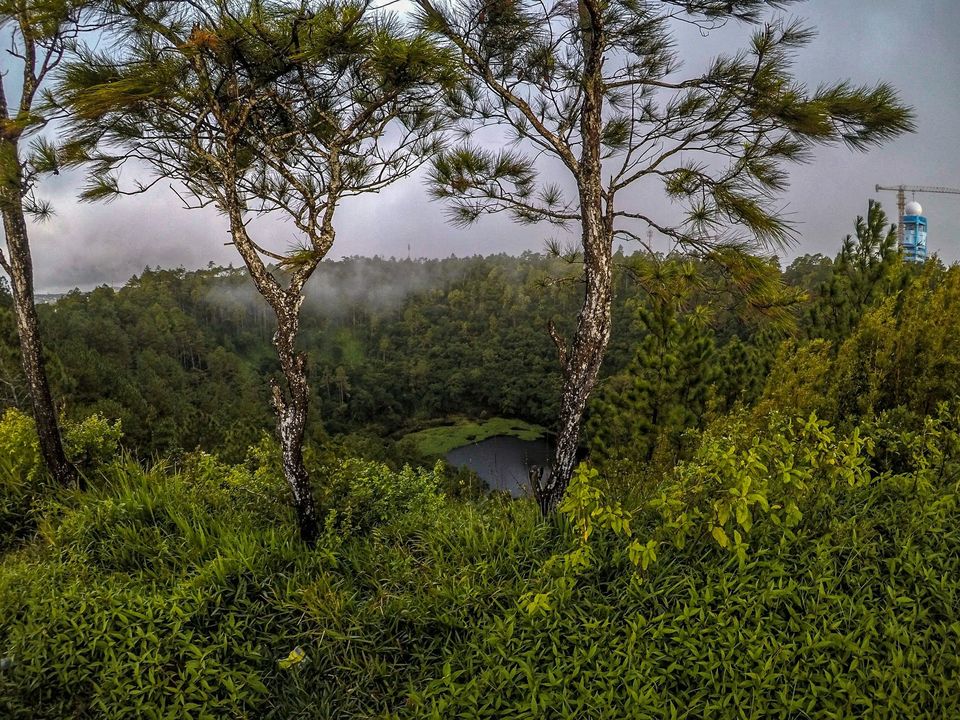 A dormant volcano which lies in the center of the island, Trou Aux Cerfs is the perfect place for a morning or an evening walk. You can witness the most gorgeous sunsets from here and the volcano crater is itself quite fascinating to observe.
The crater is now covered with vegetation and water and can also be reached via a small hike so make sure you go here.
Flic en Flac
Although Flic en Flac is a popular beach among the tourists, it is not as crowded as the beach is quite long and has enough space for everyone.
So, you can come here and relax and sunbathe on the beach. You can also take the famous Dolphin tour which will take up your entire day but will leave you with the memories of an exciting adventure.
Le Morne Mountain
A popular hike in Mauritius, Le Morne Peak is the third highest peak in Mauritius but it is quite difficult to conquer. It is advisable to take a guide here as the path is quite rocky but after reaching the top, you will thank yourself for not missing out on this amazing place.
This UNESCO heritage site also offers an amazing view of the Underwater waterfall which is a natural illusion formed near the South west coast of Mauritius.
Le Pouce Mountain
Another hike to take is the Le Pouce mountain hike which is easy for the most part, except for the end. If you love hiking then you would like this place as it offers an amazing view of the Pieter Broth Mountain(second highest peak) and the Port Louis City.
Also, this is not a common hike so you won't find a lot of tourists here, allowing you to enjoy the views without any hurry,
Black River Gorges National Park
One of the major national parks in Mauritius, Black River Gorges National Park covers a large area of the island and has some really interesting flora and fauna to observe.
There are several amazing hiking trails and viewpoints here which provide you with the most picturesque view as well. So, keep atleast 2 days aside to explore this place and don't forget to hike to the Black River Gorges peak, highest peak in Mauritius.
Souillac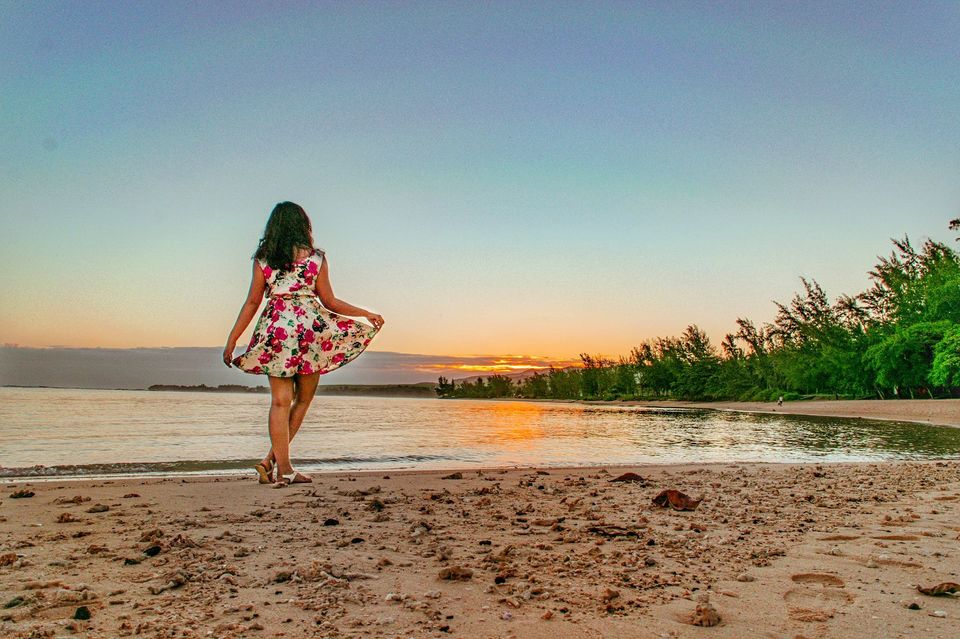 This is the Southern region of Mauritius where you will comes across several local villages without any tourists. Here, you can explore the pristine and unexplored beaches and can walk around the Sugarcane fields to experience the true beauty of Mauritius.
Port Louis
The capital city of Mauritius, Port Louis is a great place for a day out of shopping and exploration. Here, you will come across several cute and colorful buildings to explore and you can also head to the Le Caudan Waterfront to enjoy the ocean view.
There is also a Horse racing track here where you can watch a racing show every Saturday. And there are several view points which offer a magnificent panoramic view of this tiny city.
Grand Baie
Perfect for partying, Grand Baie is known for its beautiful beaches and happening nightclubs. This place bustles with energy during the weekends and is where the local people hang out on their off-days.
So, spending a couple of days here to enjoy the night scene of Mauritius is a must.
Blue Bay Marine Park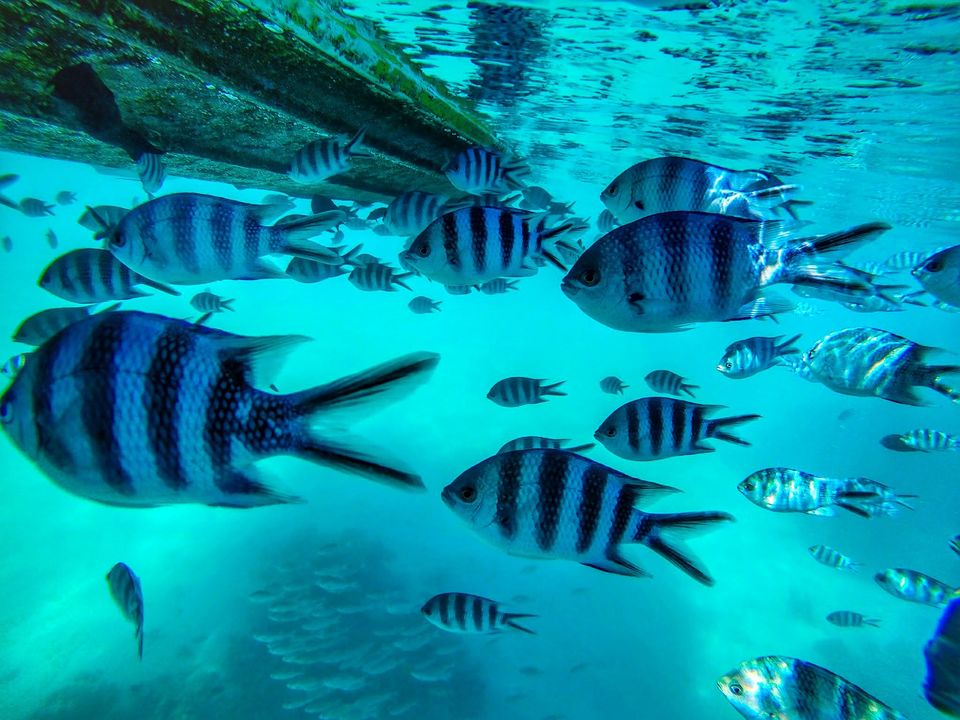 One of the top places to visit in Mauritius if you are fascinated by the underwater world is the Blue Bay Marine Park. Situated on the South East coast, this place is famous for its variety of marine animals and is quite popular for snorkeling and scuba diving.
So, make sure you visit this place to get a chance to swim in crystal clear, blue colored water and observe the colorful corals and fishes here.
Pointe D'Esny
A beautiful and serene point near the Mahebourg village, Pointe D'Esny is an offbeat location in Mauritius where you can enjoy the ocean views.
This place is located on the east coast of Mauritius and offers a calm and picturesque view of the Indian ocean along with some cute boats on the water.
Rochester Falls
One of the best waterfalls to check out in Mauritius is the Rochester Falls which can be reached by a small hike through the forest. This place is located in the South east region of Mauritius and has a path between the Sugarcane fields and is quite perfect for a nice, relaxed picnic.
Not a lot of people visit this place so you will really enjoy the quietude here and the jungle vibes add more charm to this waterfalls.
Eau Bleue Waterfalls
Another offbeat location in Mauritius, Eau Bleue is another place that you should definitely visit. This place is so off the road that most of the locals also don't know about it.
And you have to hike and climb a lot here to reach the 4 waterfalls hidden here. But trust me, the hike is completely worth the effort and offers you a charming view to remember.
Note: Make sure you wear good hiking shoes when visiting this waterfalls.
Chamarel Park
One of the top attractions in Mauritius, Chamarel Park is the home to the 7 colored land and the tallest waterfall in Mauritius. The entry fee to this park is 500 INR which includes the waterfall fee and the 7 Colored Land and allows you to stay as long as you want.
You can also take the sand from the 7 Colored Land home as a souvenir after purchasing it from the shop here. And when you shake the bottle containing sand, you will notice that all the sand forms a neat layer of colors which is quite fascinating to watch.
Gris Gris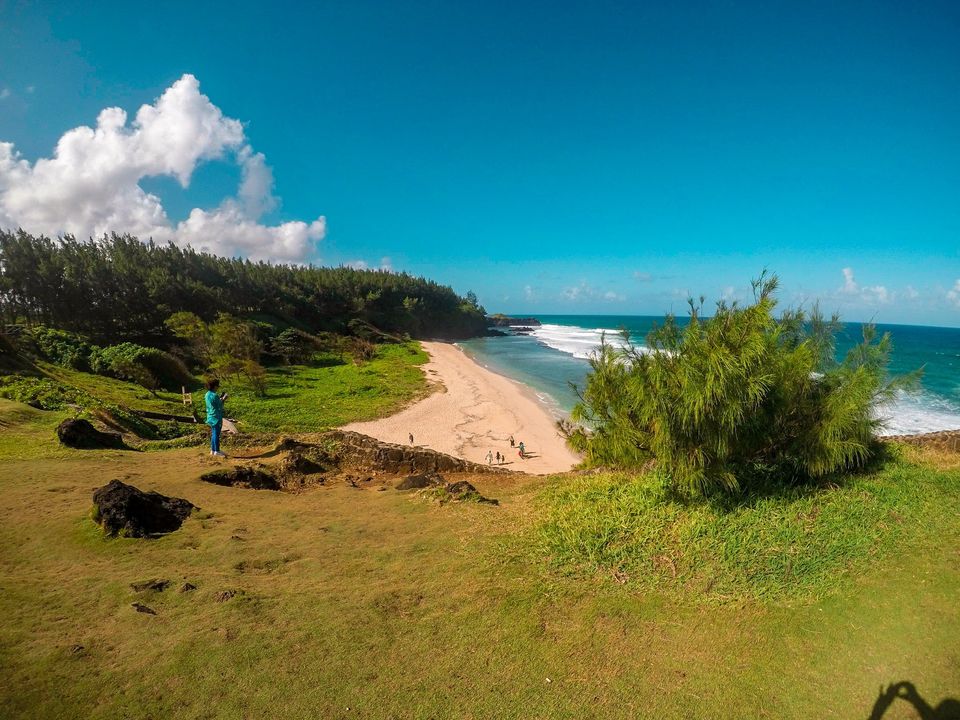 A perfect spot for picnic, Gris Gris has a beach and a cliff viewpoint where you can stand and admire the strong waves of the ocean. Here, you can relax on the beach or you can walk along the coast to reach the other cliff.
A lot of people also do kitesurfing here as the wind is good and strong here.
Conclusion
When I was planning my trip to Mauritius, a lot of people told me that I would end up spending a lot since it is an expensive country. But the opposite happened. Once I figured out my stay, most of the expenses got automatically cut down and I was able to enjoy my entire 25 days in just 15k INR
So, if you also wish to travel to Mauritius but aren't sure if you can afford it, remember that you can. You just have to research and prepare a budget for yourself and stick to it. And try to reduce your expenses wherever you can.