Tennis is one sport that is famous worldwide. That is why it is not surprising to find many tennis enthusiasts all over the globe today. In fact, we have witnessed its world class competitions expanded in many dominant countries in nearly half of the century. With the continuous globalization, a lot of countries made legacies as they created their own tennis champions. Indeed, anyone can be a tennis hero. It can even start with just reading a Lobster tennis ball machine review and come up with the best set-up to practice the skill. We know that this machine can help you how to play the sport, especially for beginners.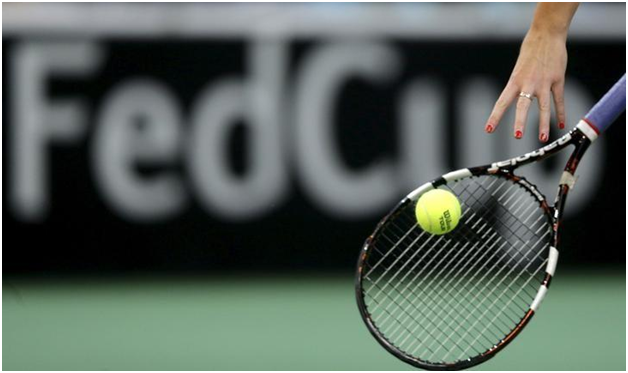 Here are some of the countries you can visit and witness how these promising tennis players make a big name in their chosen career:
Japan
We can't deny that tennis is one sport in Japan that is still on its infancy stage. But its popularity is significantly growing. In your visit to Japan, get to know Kei Nishikori. Being ranked as number 17th on this sport, it wouldn't be surprising to learn that Japan is going to make a grand slam in tennis one of these days. He was likened to David Ferrer in Spain.
Denmark
Don't miss Caroline Wozniacki 's game if you visit Denmark. Together with her coach; Thomas Hogstedt, she was able to enhance her fine defensive court skills and learned more offensive variety. She competed with Grand Slam titles and has more years to show her worth as a valuable tennis player.
Canada
If you happen to visit Canada, check out Milos Raonic. He has his way of doing offensive baseline strokes and is endowed with an enormous serve. He would need to improve in his defense and footwork though. But his opponents found him to be a dangerous player. He has proven to do well in hard courts and has the potential to make his country proud.
Bulgaria
This country is renowned when it comes to tennis. No wonder why they have the youngest tennis player as well in the top 50 of ATP. He is on the 23rd rank. In fact, he has proven his skills on this sport when he pushed Rafael Nadal with 3 hard sets during the quarterfinals of Monte Carlo. He also defeated Novak Djokovic of Madrid; the world's number 1.
Poland
Are you planning to visit Poland? If you do then don't leave this part of the globe without watching AgnieszkaRadwanska play. She has been considered to be their countries most successful tennis player. She made it as Wimbledon finalist in 2012 and has been in favorable rankings since then. At the age of 24, she has impressed the crowd with her savvy offensive skill. Hence, it is possible that she can win the Grand Slam title that will bring honor to her country; Poland.
Tennis is indeed a game that is not only fun to watch but ideal to become one's hobby as well. Hence, it won't only serve as an entertainment but will help maintain your health too. And touring the world to watch tennis personalities play will always be worth doing, especially for tennis enthusiasts.