Discover a home away from home, to warm your heart and soul to the inviting aroma of Coorgi coffee. If nature enthrals and enchants you and you seek rejuvenation in the midst of lush greens and coffee beans, Coorg is your go-to destination. Weave a story nestled in the rolling hills, as you embark upon an escape into nothingness!
Popularly known as the Scotland of India, in tribute to its green rolling hills and cool climes, Coorg or Kodagu comes alive with nature's bounty during the rains. Tropical rainforests lend this district of Karnataka a distinct charm like no other. Mother Nature here is at her best, here's an ideal locale to revel in the romantic ways!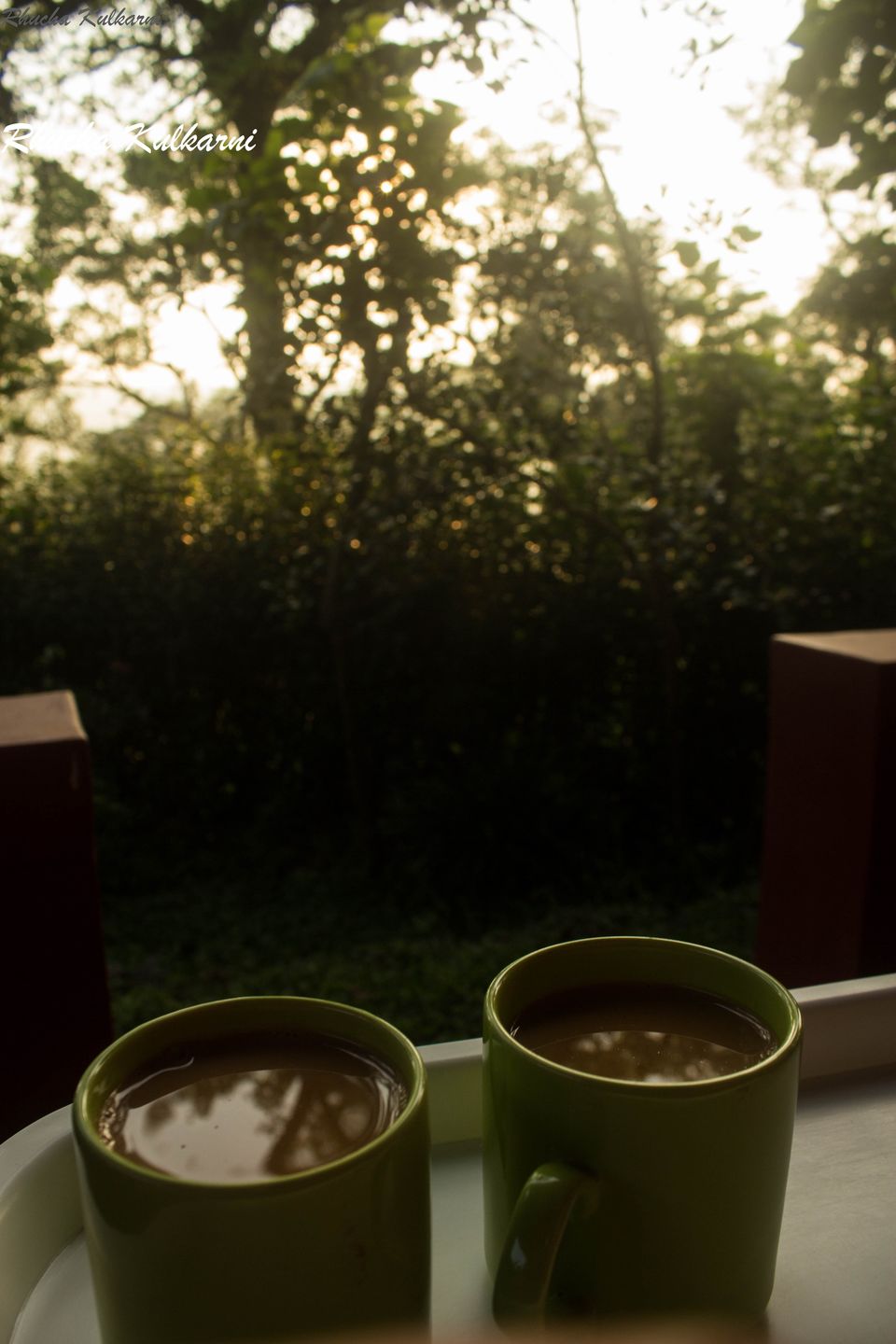 Nurturing Nature Trails
Start your coffee fantasy with a Nature Walk through the coffee trails. As you part aside the dense foliage and step into the lively bushes, the dance of light and shadow through the towering trees seems to usher in a veil of peace over your every cell. This is best experienced through a guided tour by the local homestay owners, their knowledge and insights shall open your eyes to the precision art and science of coffee farming. Be consciously mindful of the sights, sounds and smell; an experience sure to enliven the nature-lover in you. Coffee being the chief cash crop, is interspersed with aromatic spices, orange blooms, rubber and teak exhibiting a rich flora and fauna - home to a variety of birds and mammals. Luck may lead you to spotting a wild boar or a leopard in its habitat!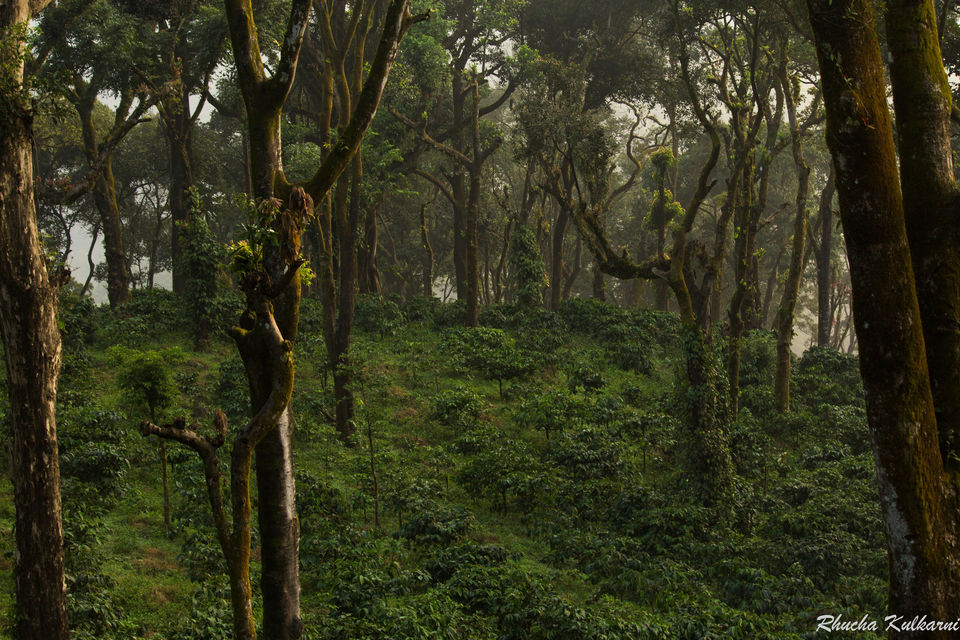 Hello Coffee!
As you explore the winding coffee trails and admire the delectable aroma wafting about the crisp, cool air, your mind turns to the science and art that gives birth to this refreshing brew - coffee plantation. Call a homestay your home for a couple of days and indulge in a tete-a-tete with these traditional coffee growers - what better way than this to get a glimpse of the knowledge bundle of coffee farming! And so as you tread amidst the coffee brush– open up your senses to all that's of the brown beans.
Growing coffee is a tedious process requiring loads of patience- each sapling planted requires all of 7 years to become productive! The beans once plucked are processed mechanically – plucked, cleaned, roasted, dried and crushed to get a fine grounded powder. Coorgi coffee houses 2 varieties – a larger species called 'Robusta' and a smaller delicate variety called "Arabica" which is grown at higher elevations. With produce season starting from November, these Arabica beans with their faster produce are an economic boon to the farmers. So when you savour your piping cuppa, be sure to appreciate the 7+ years of tolling and sowing in making this popular drink available to the likes of you and me!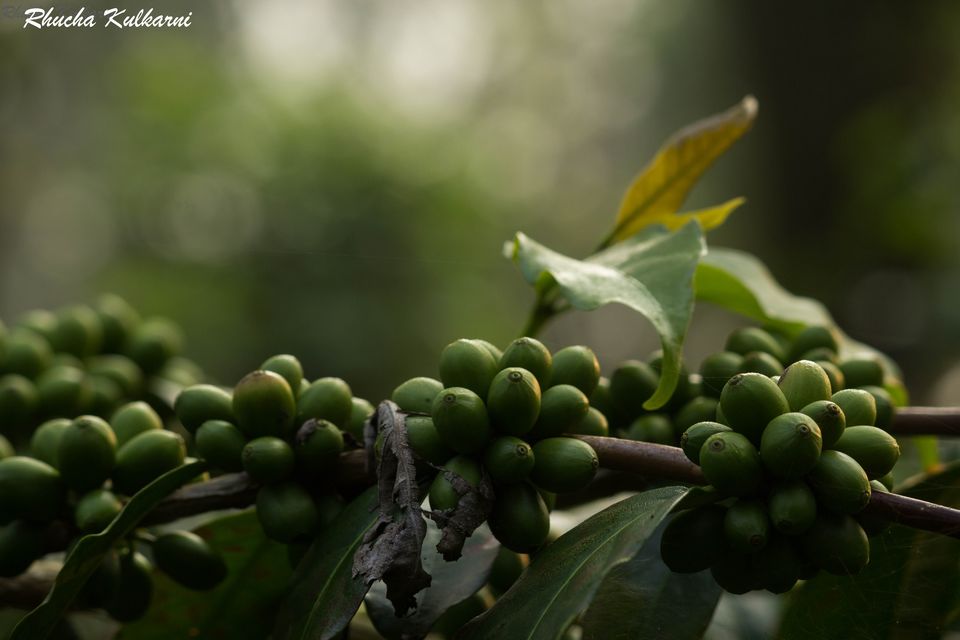 Reveling in Rainforest Revelations
Opportunities explode for the adventure-inclined as the vast hillocks open up immense possibilities for trekking and hiking. The rolling hills of Mandal Patti offer spectacular landscapes as the low-hung clouds closely hug the earth in a display of warmth and affection. Walk through the blanket of mist and feel the coolness take you on a happy ride! You wonder whether this is heaven on earth. For the adrenaline junkies longer trek trails are in store by the hillocks of TalaCauvery and Brahmagiri. Tadiyandamol is the highest peak in these ranges, an amazing vintage point to camp and soak in the wilting rays of the dipping sun! Most of these treks are best covered by trekking groups in seasons other than the peak monsoons. A paradise for wildlife enthusiasts, the forests are host to a variety of beautiful reptiles, birds and amphibians.
Tryst with the Touristy Stuff
While you explore the lesser known places of the hinterland a horde of tourist points are also a treat to the eyes. Abbey falls is a dramatic and beautiful fall of water not for from the main town Madikeri. A charming hanging wooden bridge makes it possible to enjoy the refreshing spray of the water-drop in your face as your stare into the frothy cool. For those who wish to spend time with our elephant friends, check out the Dubare Elephant Camp – an elephant training centre that allows you to bathe these gentle giants and learn about their life. Make sure you are up for crossing the gurgling Cauvery in a boat to get to the opposite bank where Dubare is housed.
Coorg is all about slowing down and soaking in bliss, whether it is in the form of a richly brewed cup of coffee or a richly flourishing natural landscape.
Getting around:
Coorg is accessible from Bangalore (250 km / 5 hours) and Mangalore ( 140 km / 3 hours) airports.
Since sightseeing points are located far apart it is best to hire a private taxi, especially when staying away from the city in a homestay amidst the plantations.
Good to know:
 For a truly local experience of local Coorgi hospitability, choose accommodation from amongst the innumerable homestays that dot the countryside.
 Large distances separate the popular tourist destinations, it is best to hire a cab in continuity to commute locally if you plan to visit popular points.
• Most of the homestays are located remotely in the midst of plantations; finding specifics like eatables is extremely difficult, so if you have small children or old people in the group with specific requirements, it would be a good idea to make prior arrangements for specific needs.