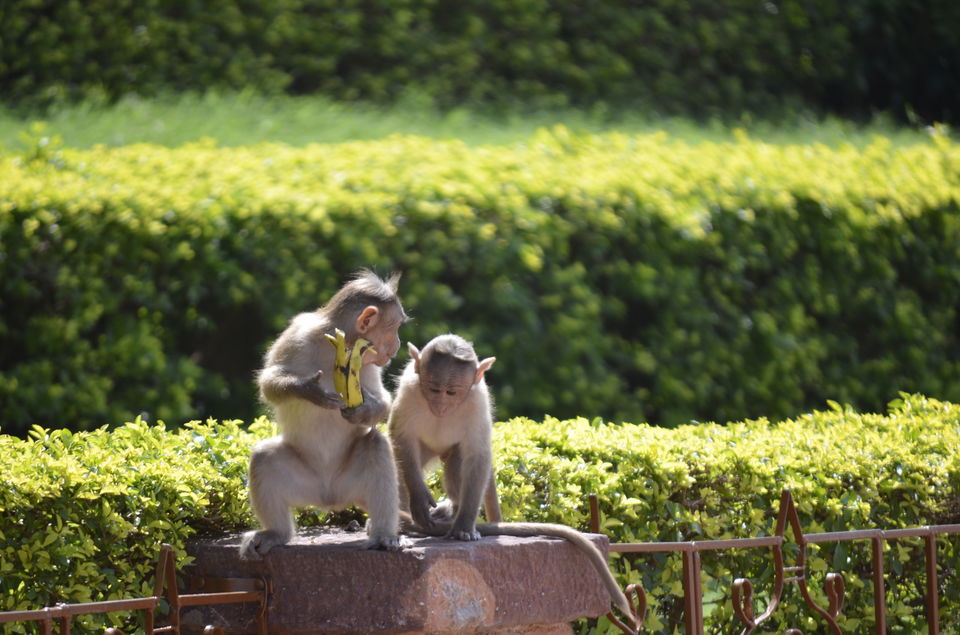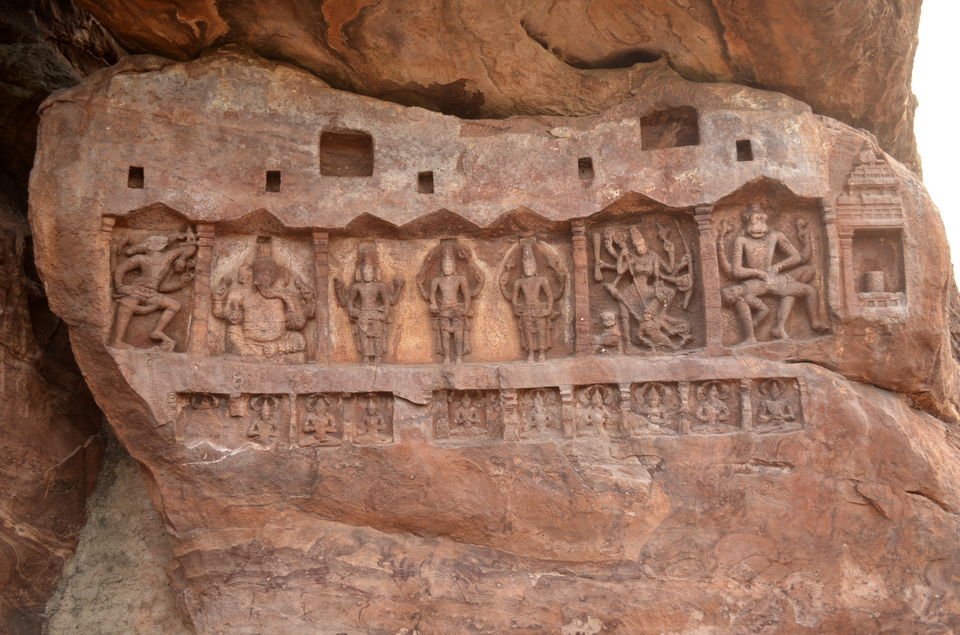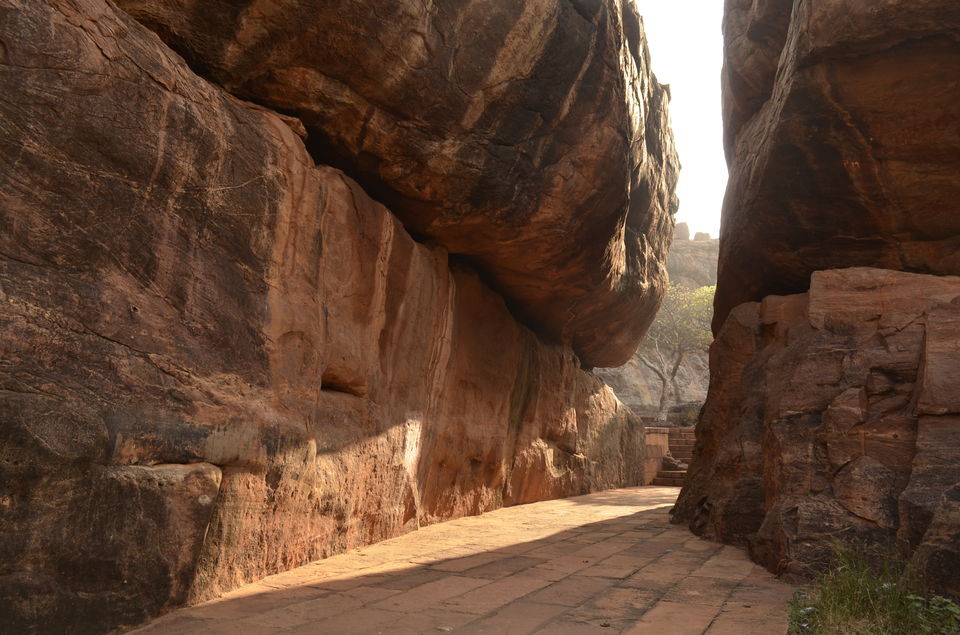 Trip Itinerary :
Pune -> Solapur - Hutatma Express - Leaves Pune @ 1800 hrs and reaches Solapur @ 2200 hrs.
Solapur took a break , had my dinner got some basic stuffs i forgot to carry from Pune.
Solapur -> Badami - Solapur Dharwad Fast passenger - Leaves Solapur @ 0040 hrs and reaches Badami @ 0540 hrs
Badami : Move outside and Auto drivers will pull you in a share auto to Badami town almost 5 kms away. Costs mere ₹ 10 per seat
Badami : Checked in Anand Deluxe hotel. Got a non AC room for around ₹ 450.
Badami : Did morning chores and got a bus to Aihole. Bus stand was next to the hotel.
Badami -> Aihole - KSTRC bus - Left around 0730 hrs and reached around 0845 hrs. Cost was around ₹ 35.
Aihole : Visited Aihole Durg temple and Lad khan temple complex, Walked out to Mallikarjuna temple complex, Ravana cave and finally climbed up to Meghuti temple.
Aihole : Walked all the way back to Aihole centre where bus dropped me. Bus frequency is less.
Aihole -> Patadakkal - As i didnt want to waste time got a shared auto for ₹ 100, I let him get extra seats enroute so that i get a discount (₹ 150 was price which he wanted for my lone ride). 13-15 kms took around 20-25 mins .
Patadakkal : Visited World Heritage Site temple complex. Missed Papanatha and Jain temple which were outside temple premise.
Patadakkal -> Badami - KSRTC bus - frequency of buses is better here. You should get a bus every 30-40 mins.
Badami : Had lunch and took a siesta.
Badami : Walked to Bhoothnatha temple and enjoyed the sunset
Badami : Day 2 started, got up early and visited the Badami Caves at around 0730 in the morning.
Badami : After the caves walked towards museum and climbed all the way up to Upper Shivalik temple. Took around 2-3 hrs, covered most of the points and enjoyed the view with the cool breeze running.
Badami : On my way back found a less traveled path to two storied stone structures. A must visit place. The way is narrow, may remind you of the movie - 127 hrs.
Badami : Lunch and took rest. Sat around the Agastya lake under a shade enjoying the cool wind. Missed a trek to the rock behind Bhoothnath Temple.
Badami : Visited museum and saw sunset from the hill.
Badami -> Bangalore via Gol Gumbaz Express.