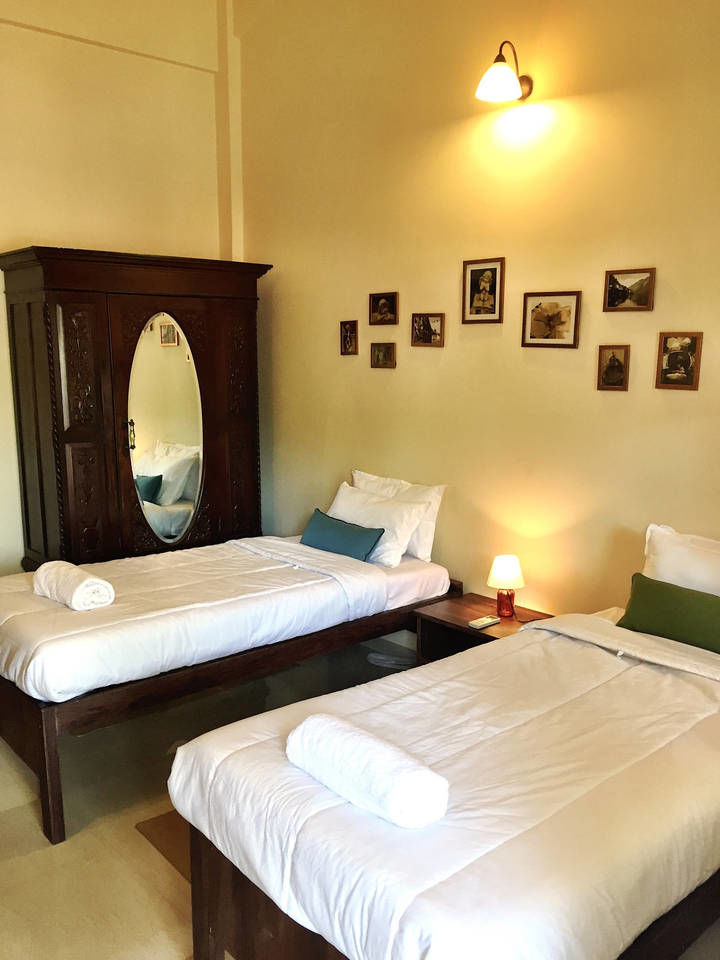 If you're searching for a cozy home stay in Goa , search no more!
Curly Coelho Cottage in Dona Paula, is a tastefully done up villa, nestled between mango trees in a tranquil village called Oddavel Vaddo. Tucked away from the bustling parts of Goa, this property is a perfect fit for those who intend to lay back and relax in solace. That said, it is also a splendid option for large groups ( the house accommodates upto 10 people) those who want to party the night away because Panjim city is right next door.
My friends and I were on the look out for a cozy villa near a beach that could accommodate 8 of us. We stumbled upon Curly Coelho Cottage while surfing through Airbnb and fell in love with it immediately!
The villa has 3 huge bedrooms ,a spacious hall, a fully functional kitchen , a dining table ,a lavish terrace, a long balcony, and a couple of snug corners ! What more do you need? I must admit, I spent most of my holiday snuggled up in these nooks with a book and beer.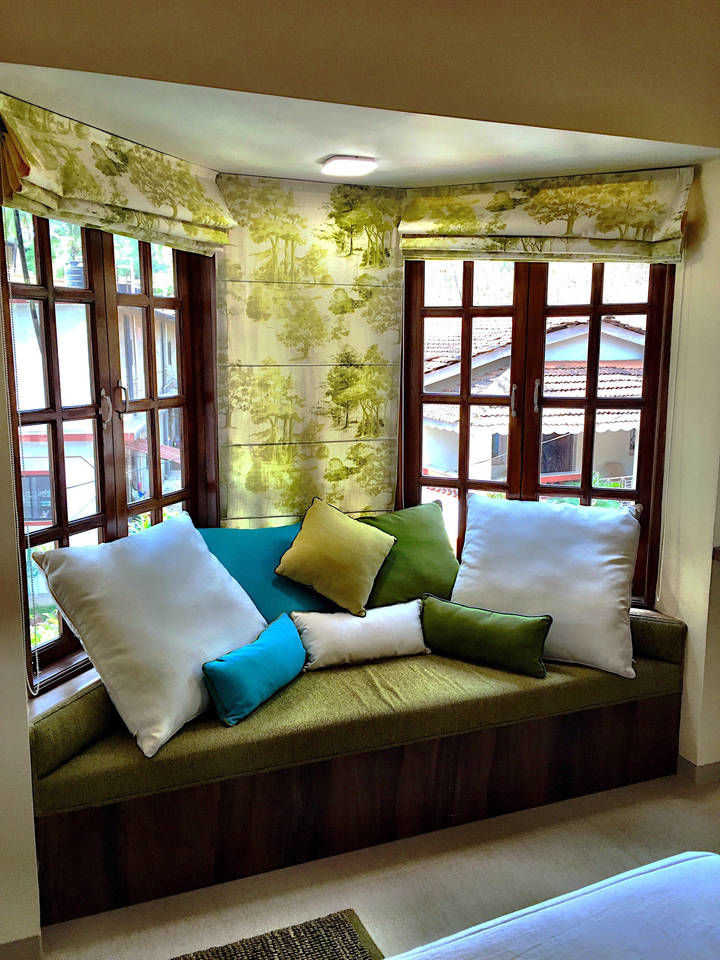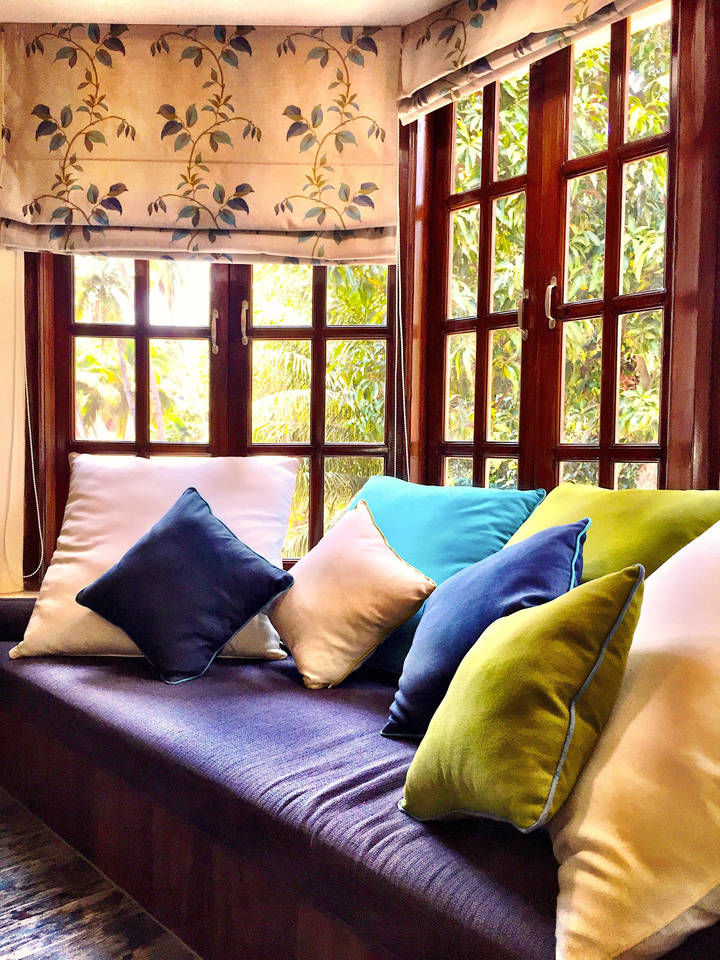 I have stayed in many Airbnb's around the world, but Caroline Coelho is certainly one of the most accommodating hosts I have come across. Though she stays in Pune, she was always available on call and helped us with all that we needed with great efficiency. Caroline also sent us a blue book comprising a list of must try eateries, must do activities ,adventure sports and a list of essential numbers ( bike rentals, laundromat, adventure sports agents etc). We were thrilled because we didn't have to spend the first half of our day figuring out what to do and how to do it because this blue book gave us all sorts of options!! We didn't even have to Zomato where to eat because we had over 60 options at our disposal!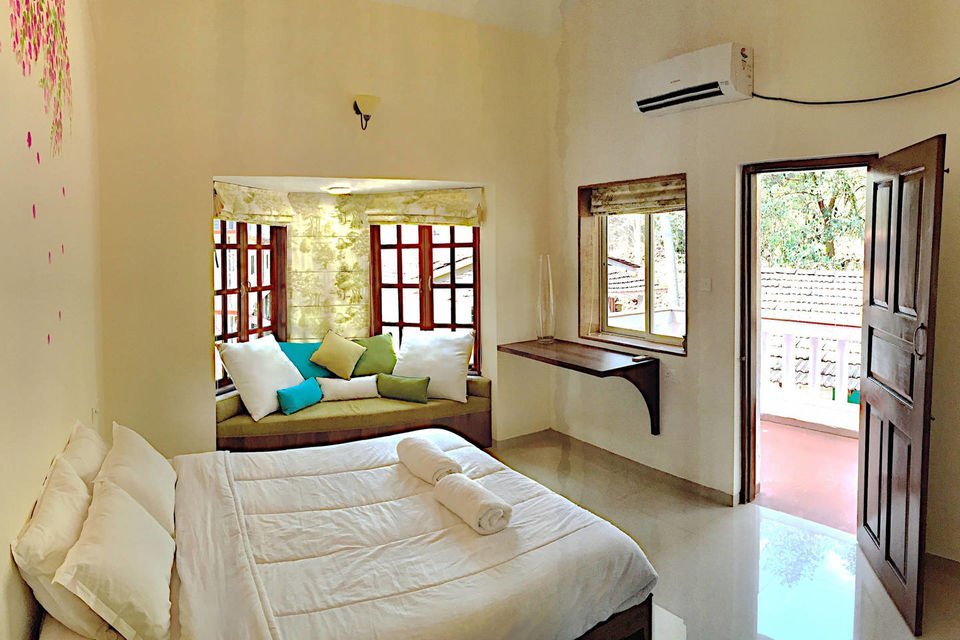 The best part about this house is its "prime location". There is a slice of beach in the backyard and the closest commercialized beach is Miramar beach which is a short jaunt away. The Dona Paula jetty is next to the beach and from there you get a crystal view of the port trust at Vasco Da Gama and the lighthouse beam flashing all the way from Fort Aguada. Watching the sunset here was priceless!
One of my friends, being a chef, decided to cook us a hearty breakfast on the last day. Tej Bahadur, the caretaker was kind enough to buy her all the groceries she needed and even helped her cook us a meal! Don't forget to ask him to get you "Poee". Poee, is a Portugese inspired bread that is freshly prepared from wheat flour and bran. One can eat it with any goan gravy, or make a sandwich out of it since it has a hollow cavity in the center. It is hands down the best bread I have ever tasted.
My friends and I spent 3 wonderful days here doing everything touristy and local. The rent per night is economical considering the number of people it can accommodate and the central location saved us a lot of time and money. So, we had a mind blowing stay on a shoestring budget!
Pack your bags and set off for Curly Coelho Cottage! You won't regret it.