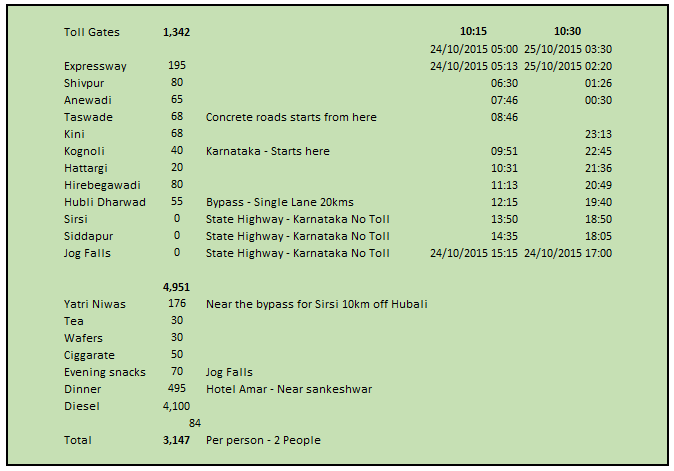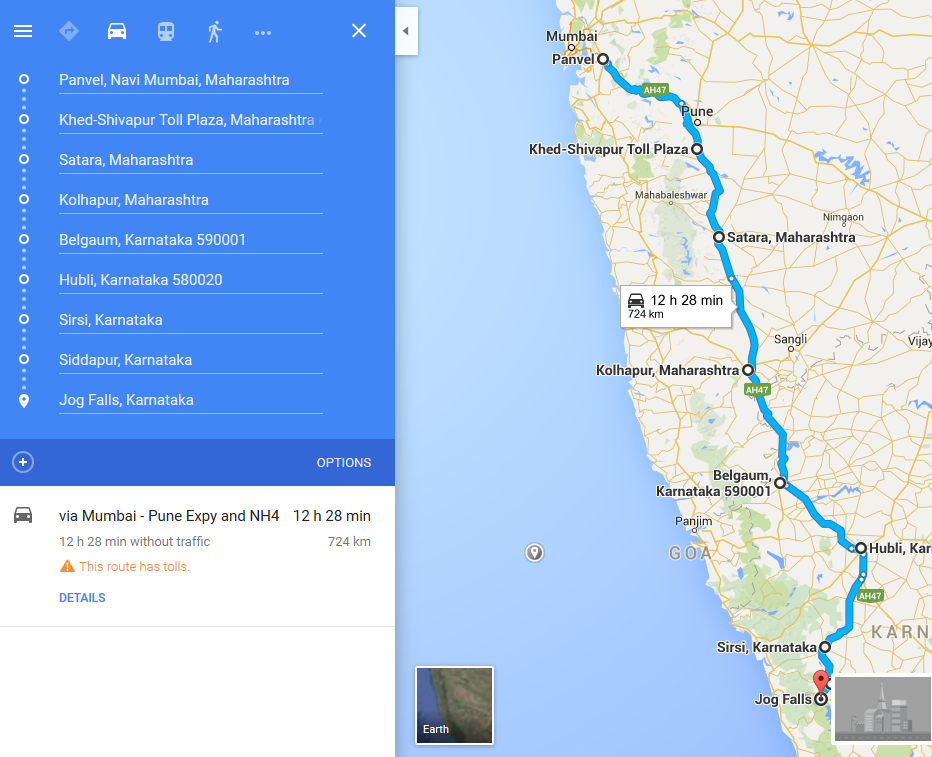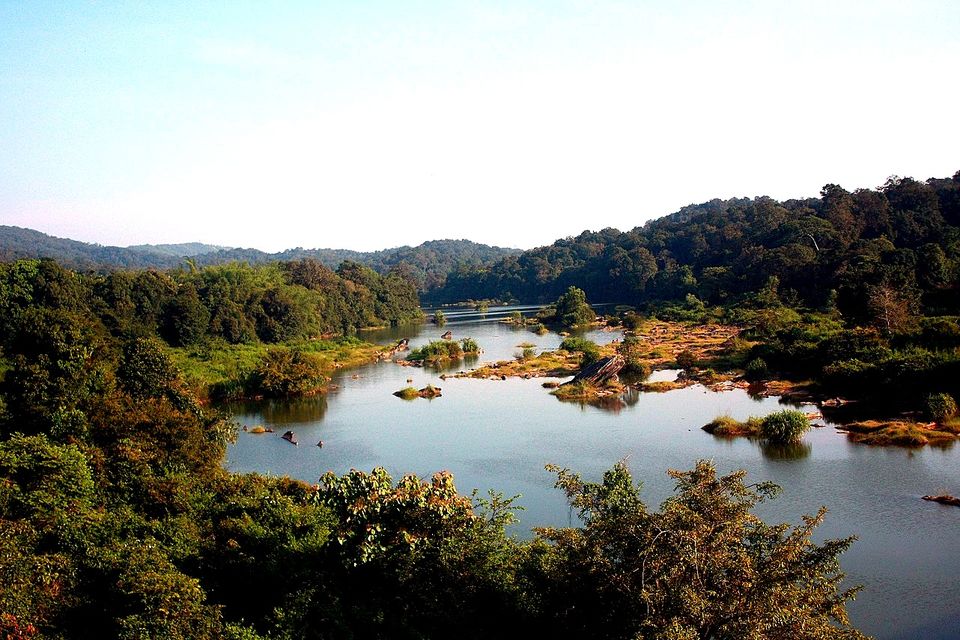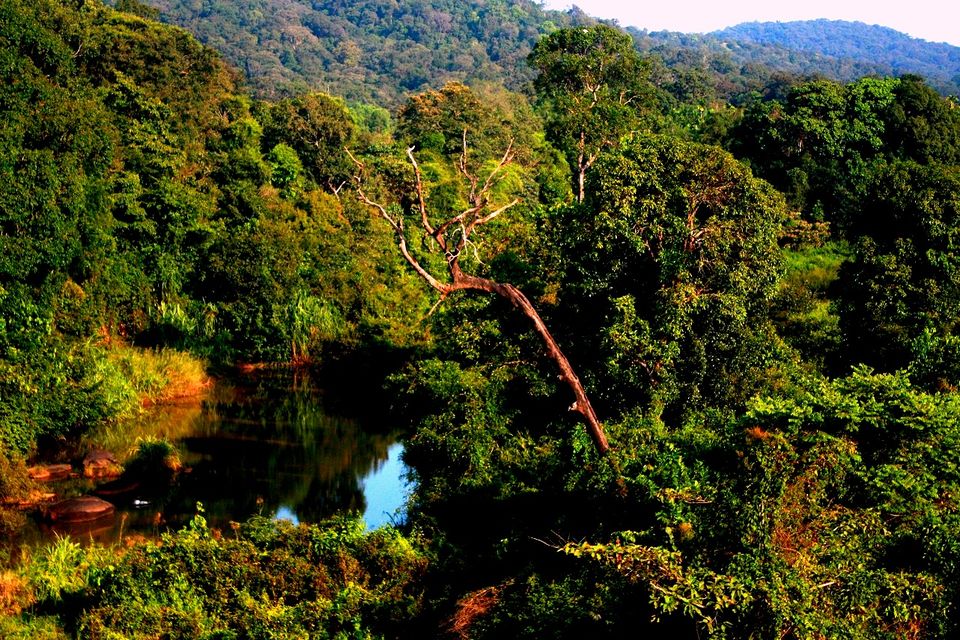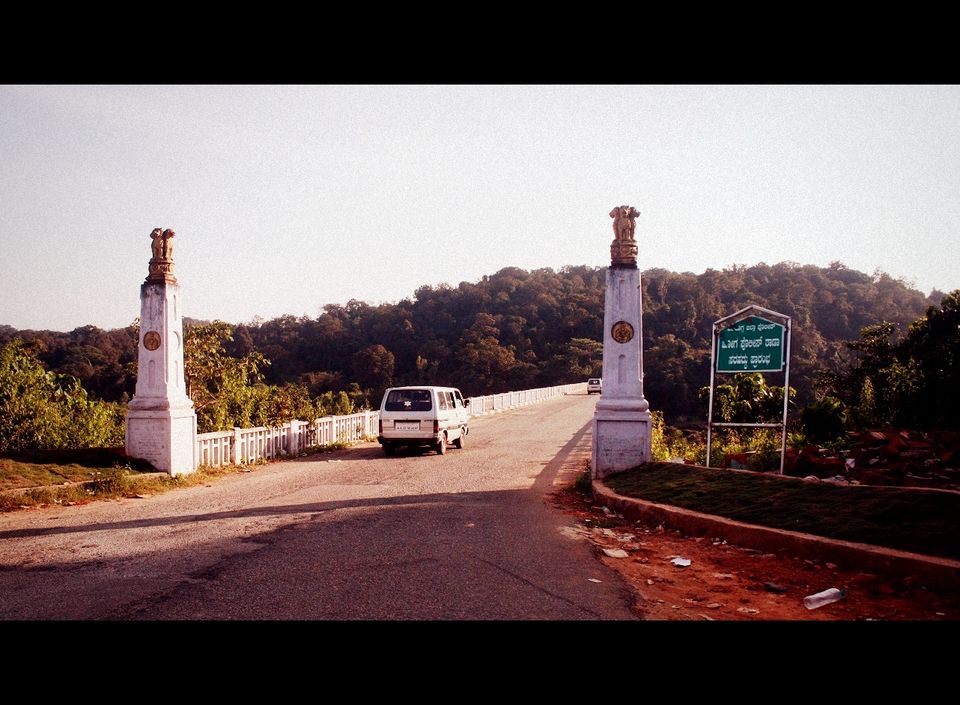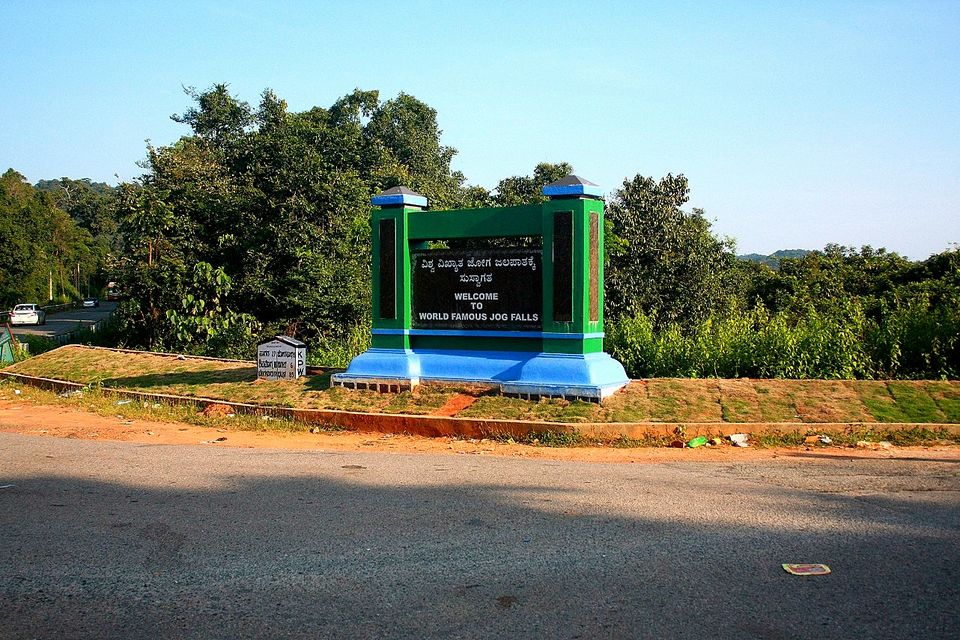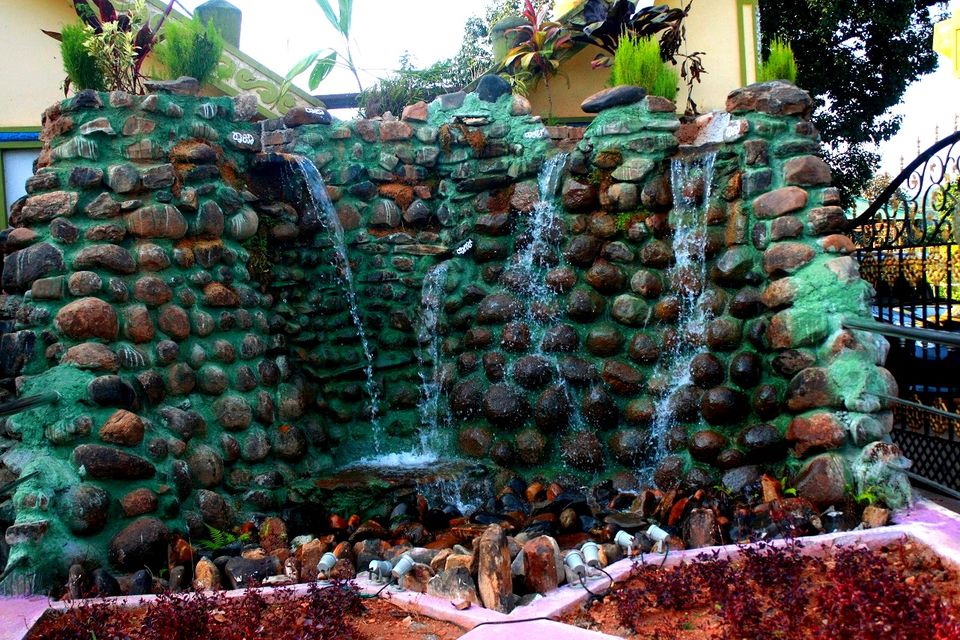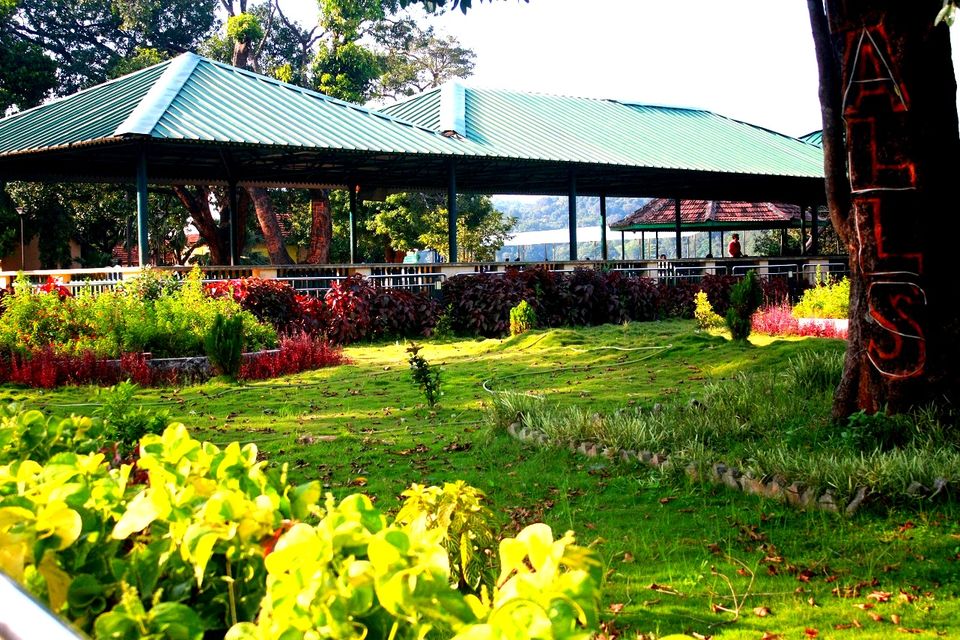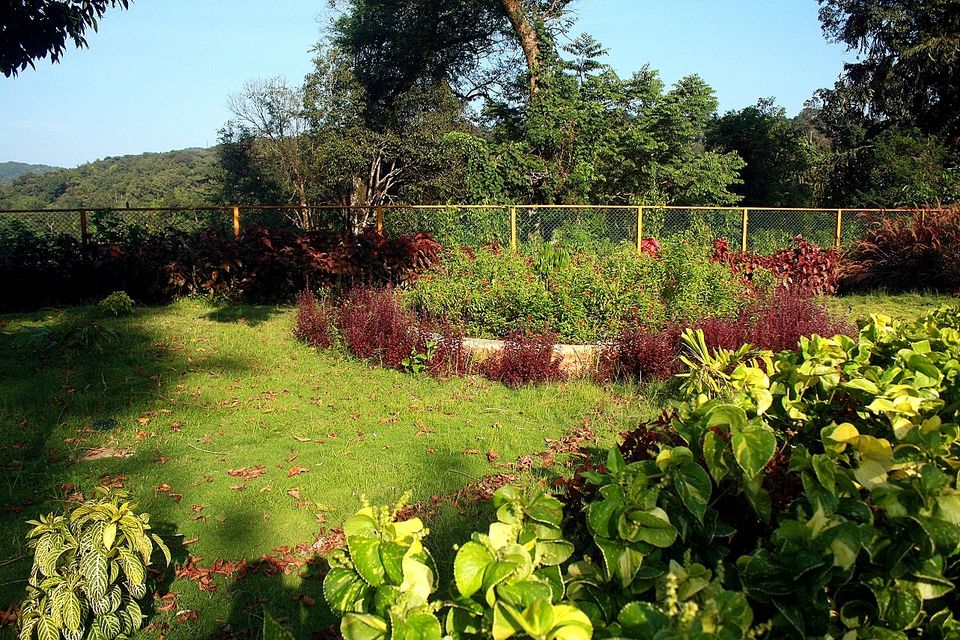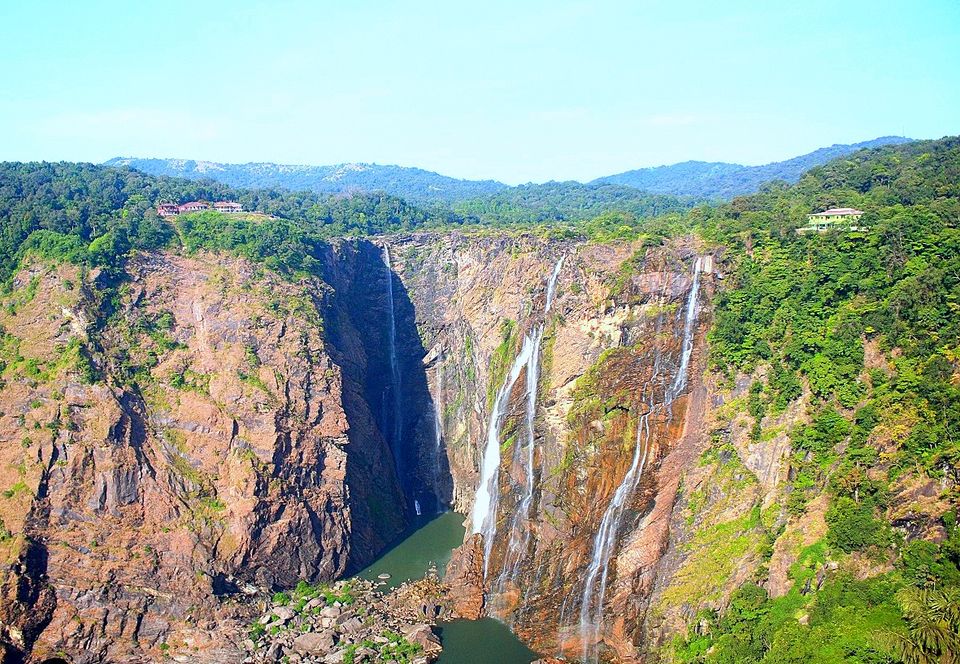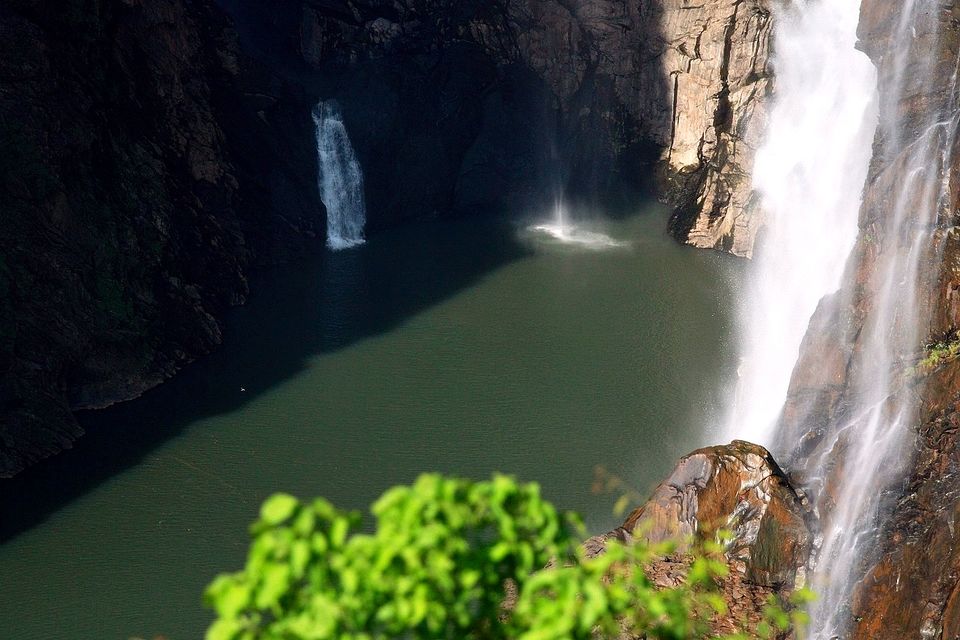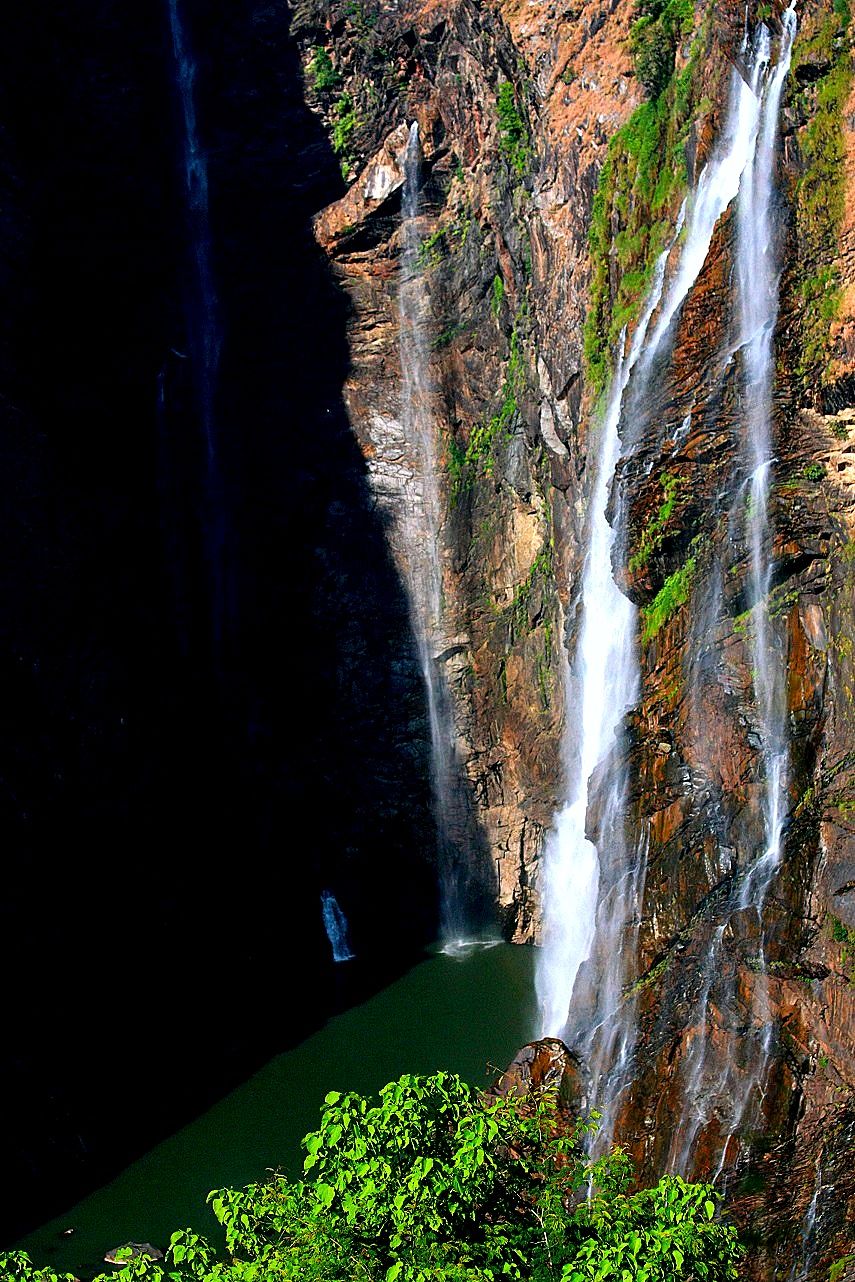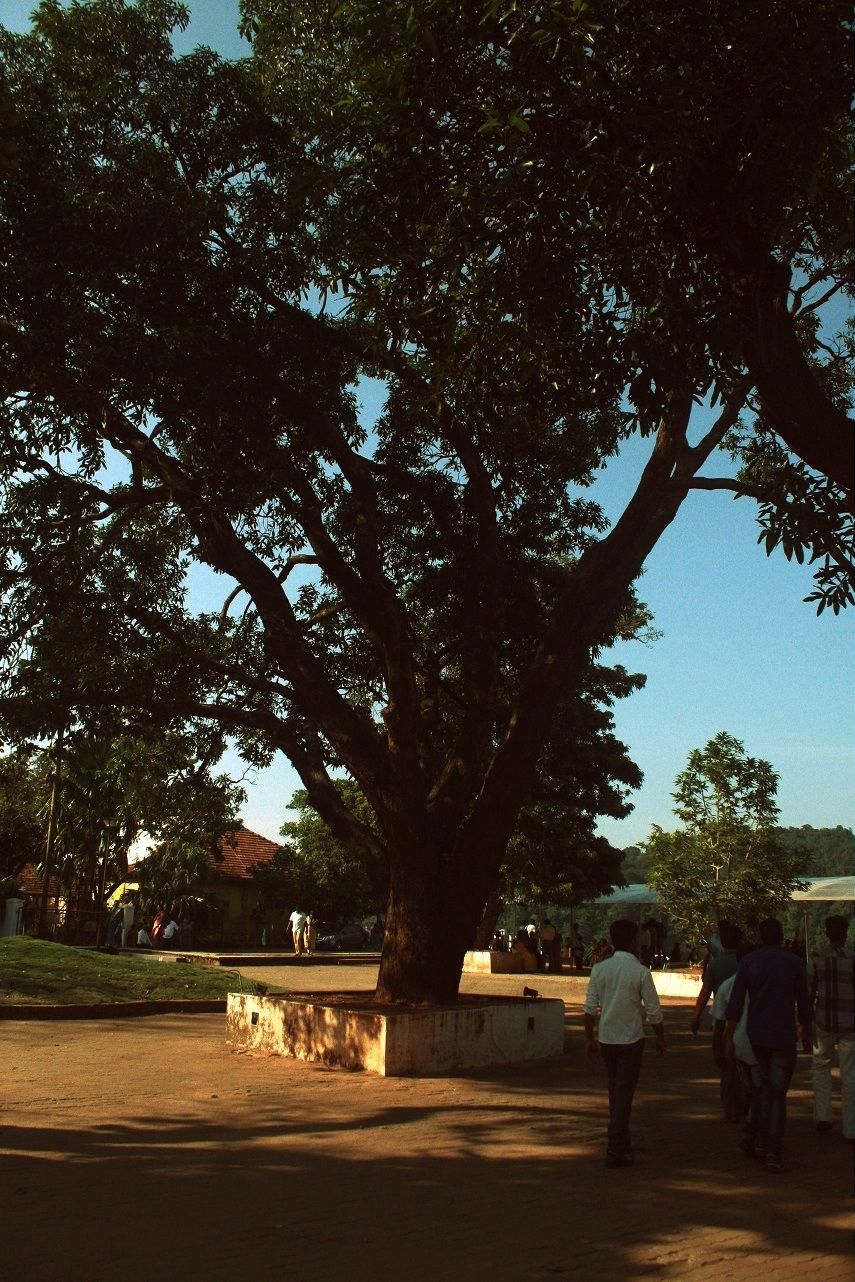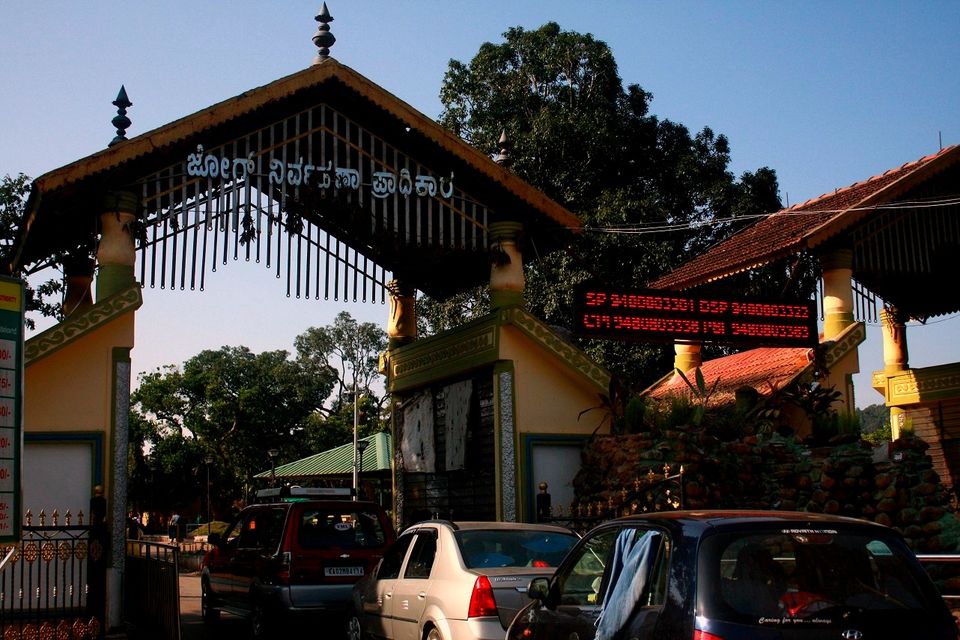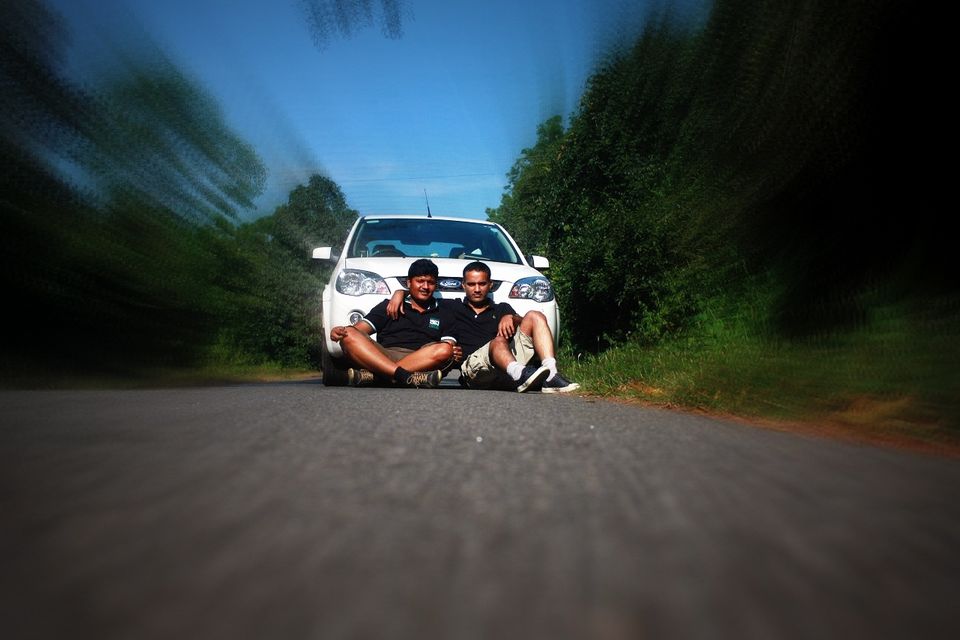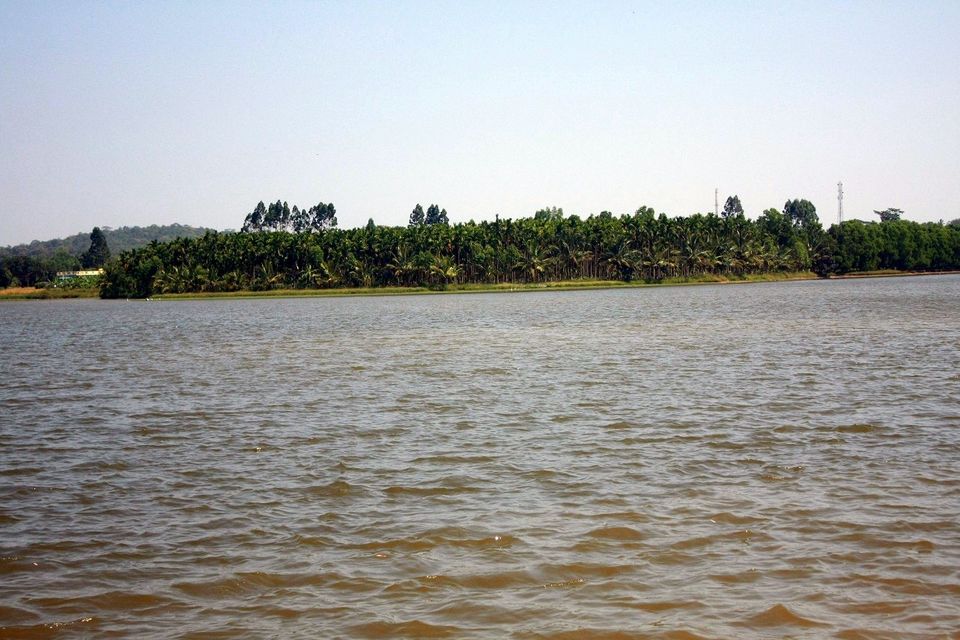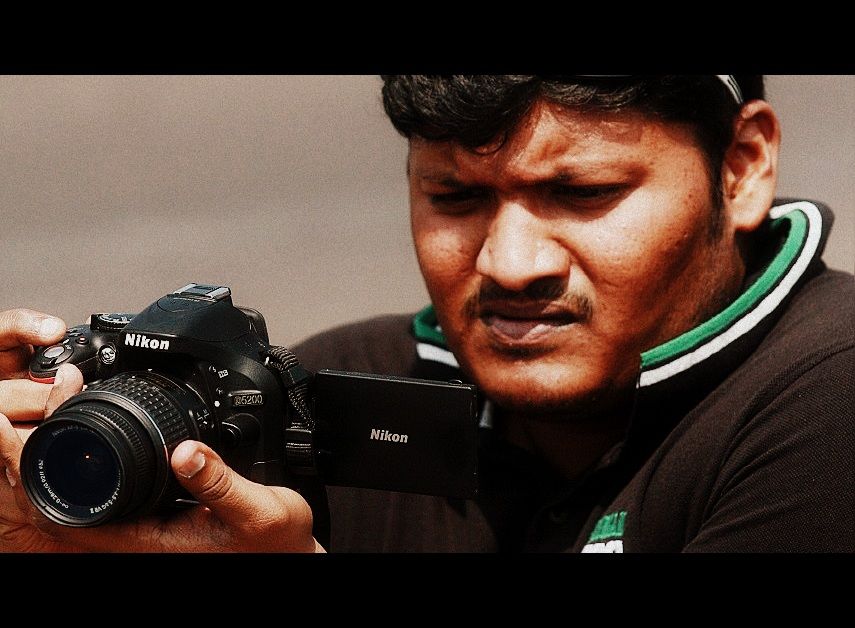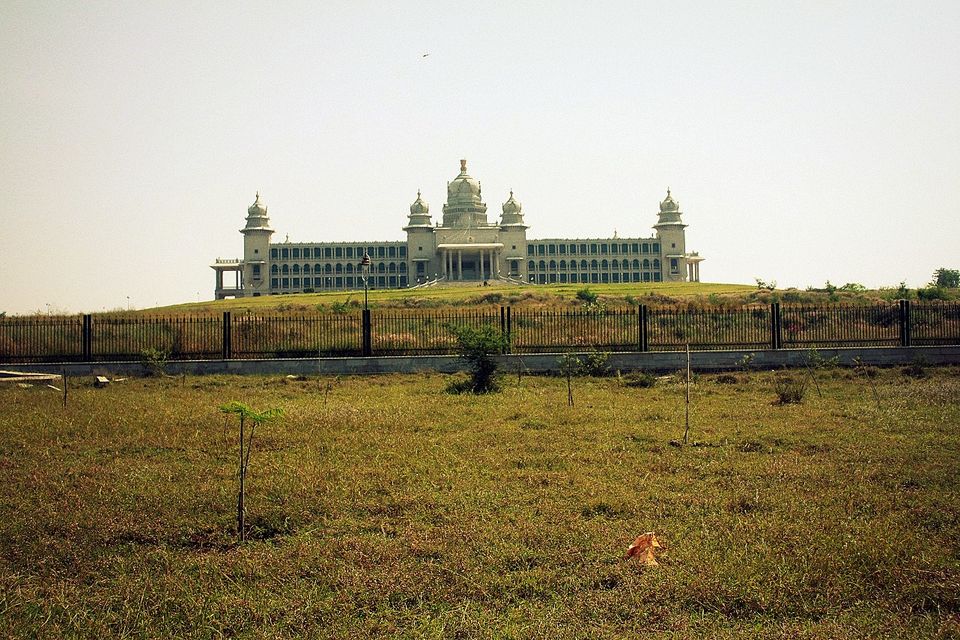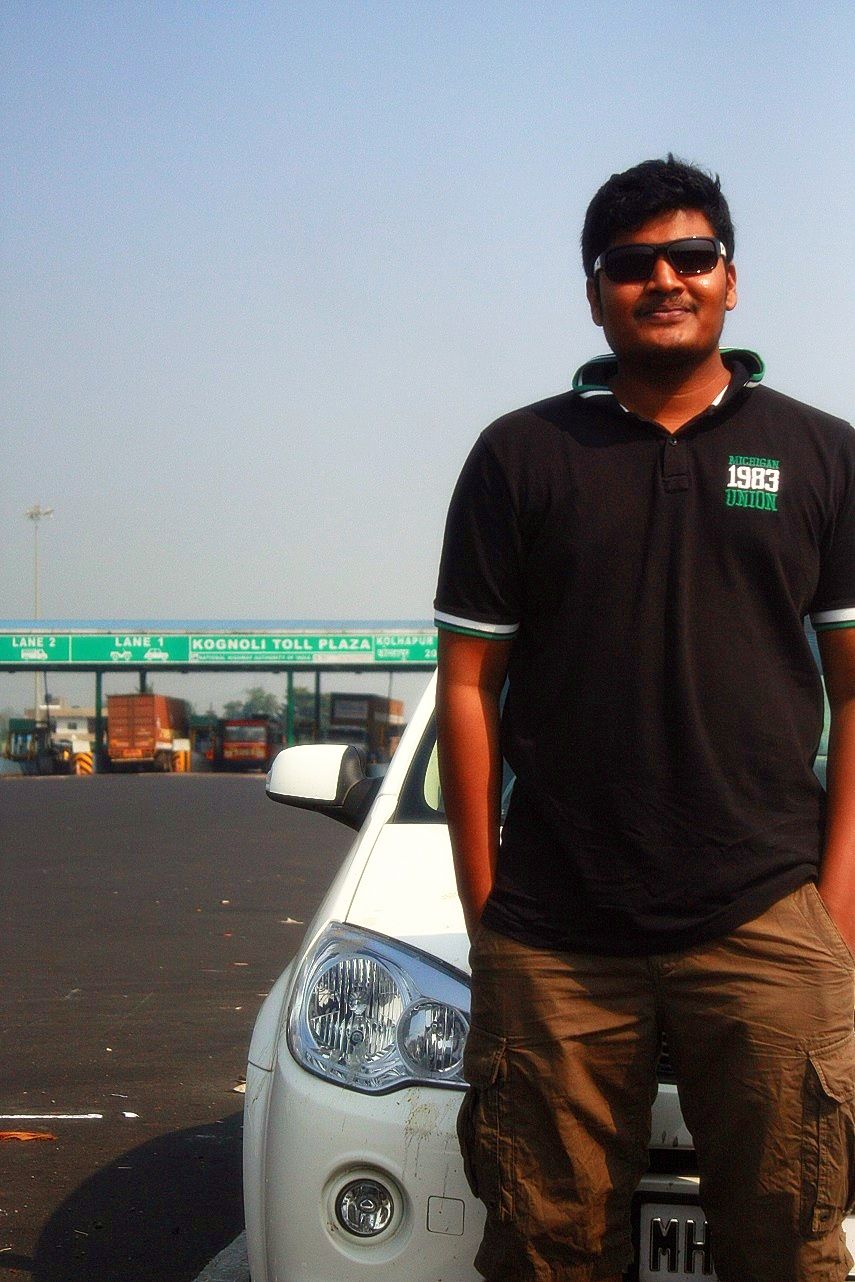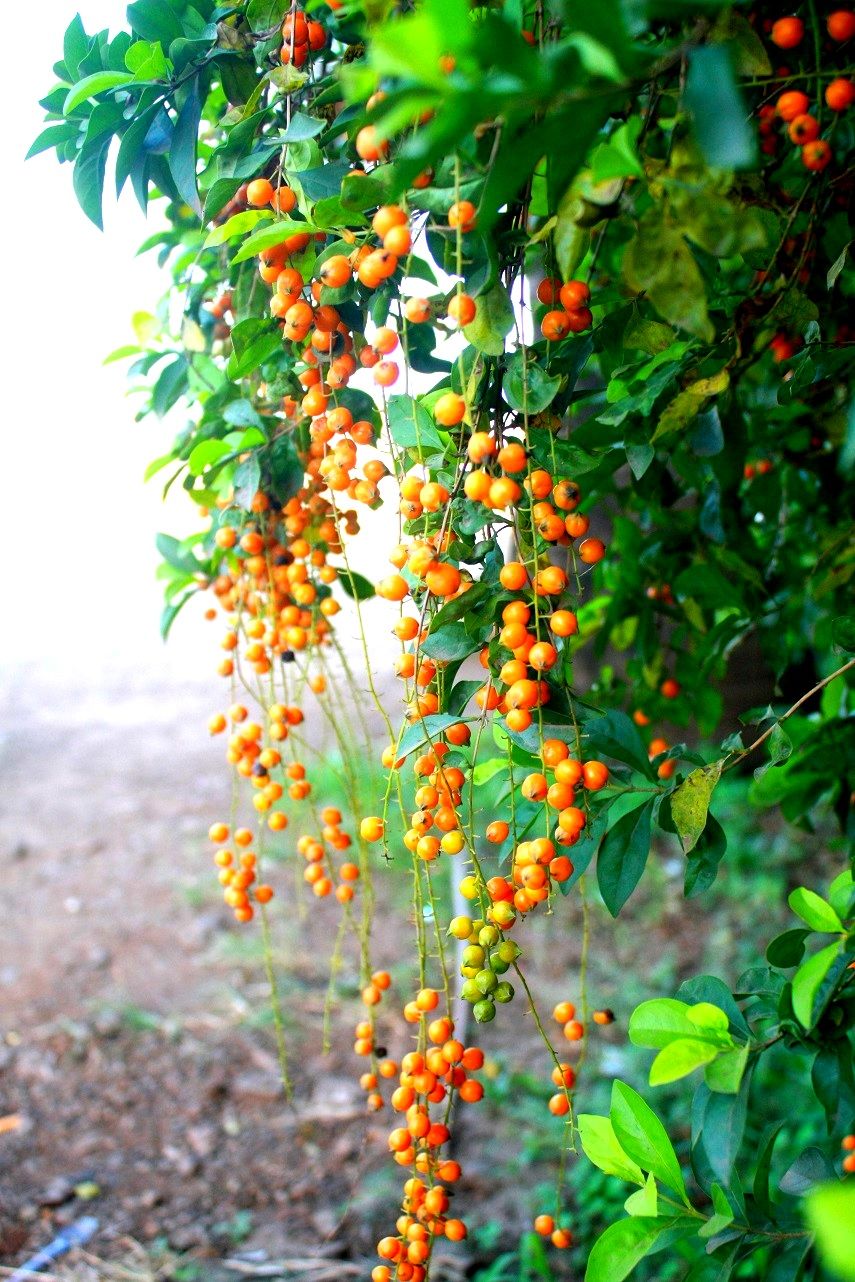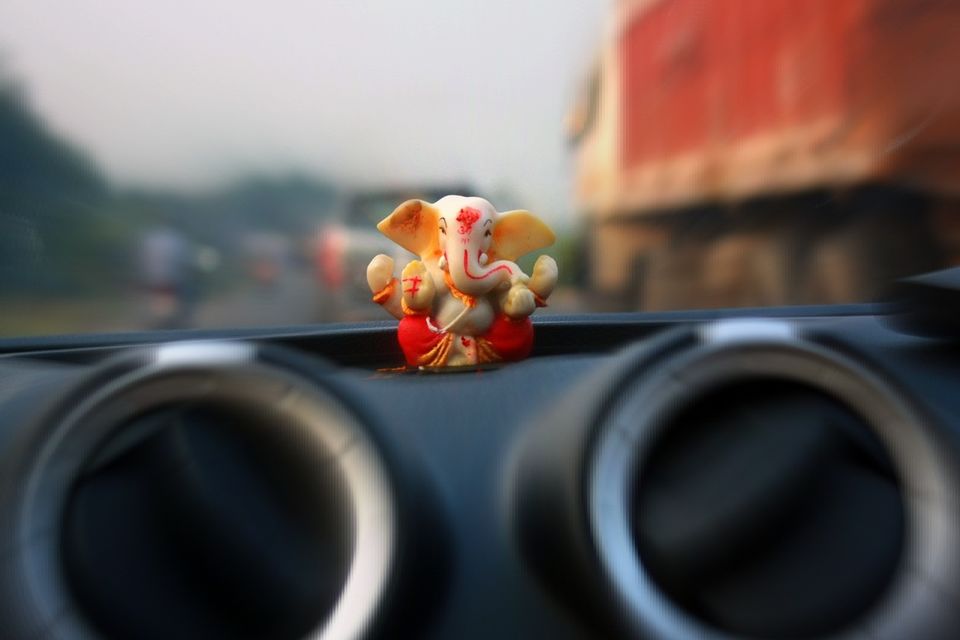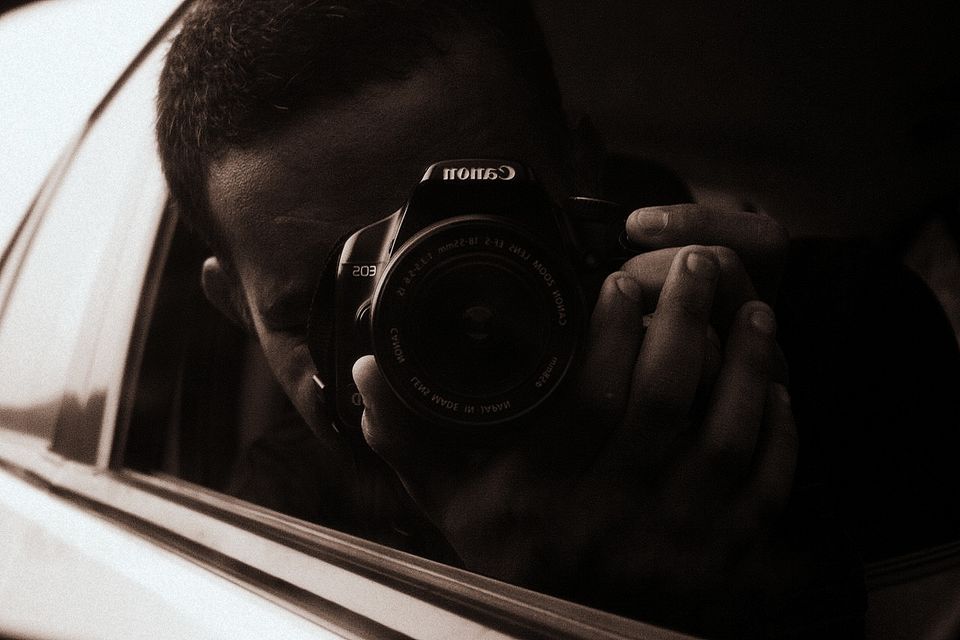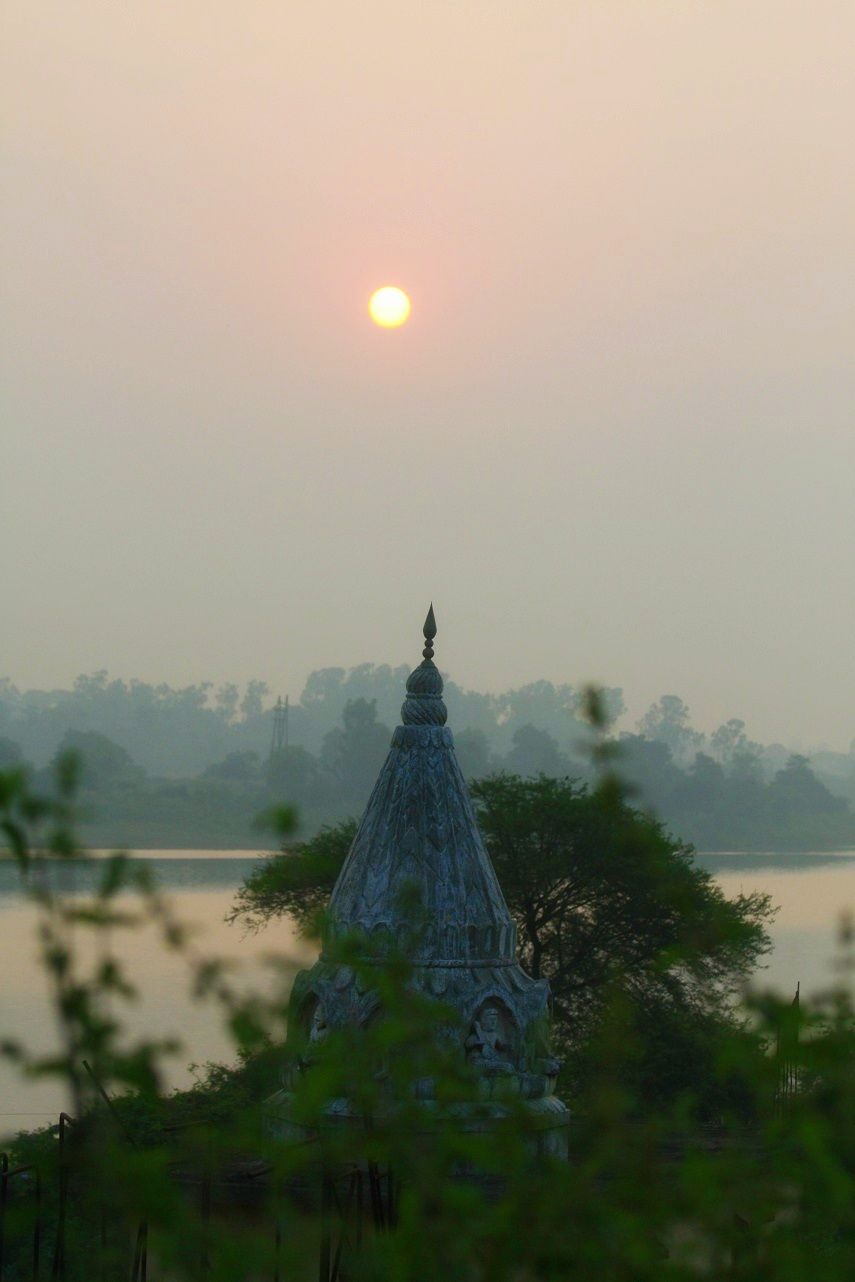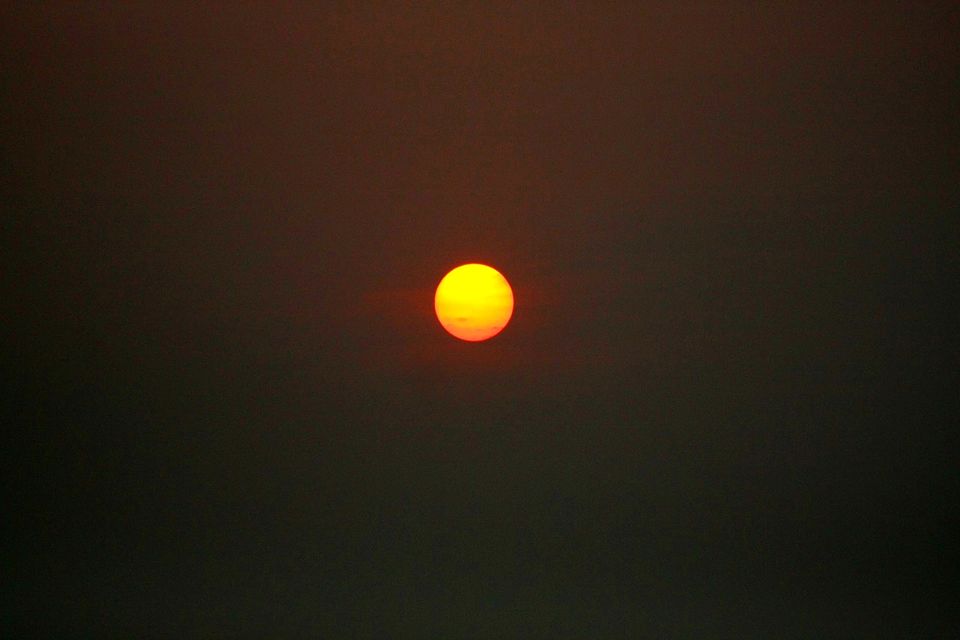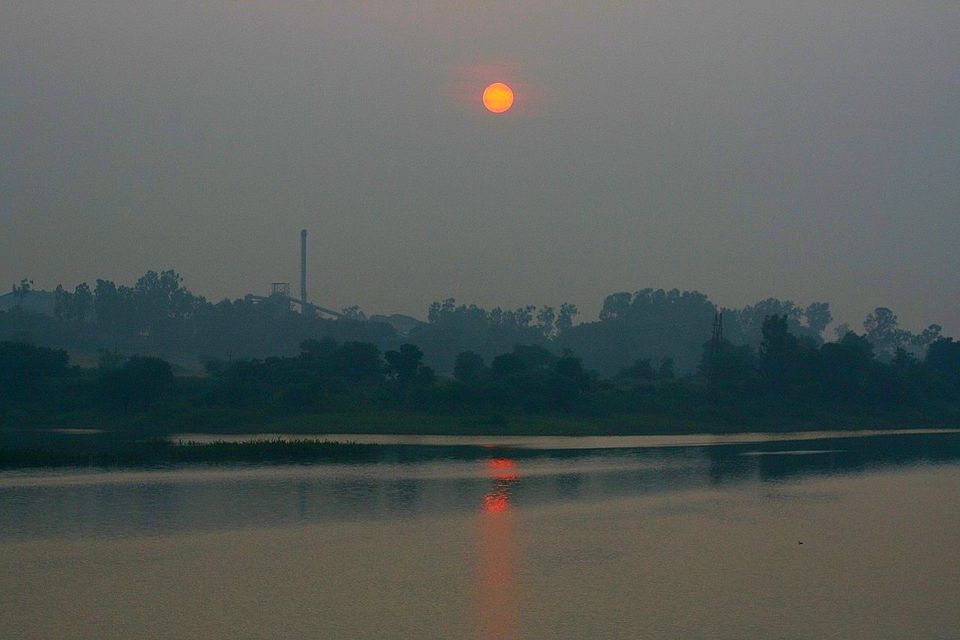 You may call us crazy but yeah it was super fun.
Jog falls has always fascinated me and was top of my list to be ticked off yet again. Jog falls is amalgamation of 4 different falls seperated by few mts alongside each other. The falls is best seen in the rainy season, nonetheless a nice place to visit.
Somewhere in history Vijay as part of a conversation mentioned the belowVH - Have never been on a drive to KarnatakaKD - will go surely, lets plan.......
Few days back to present day
KD - How about Jog Falls?VH - Where is it?KD - Near Huballi (Karnataka)VH - Hmm... Lets go "I will drive"KD - Hmm sounds good "but i will drive too"
And we planned (on Friday) and were off the next day early morning. To my surprise i was not made to wait on highway so early in morning and Vijay was there on time. So we started the journey and were off to visit Jog falls.
NostaligiaWe had driven earlier till Satara in midst of night, but the road was way too bad. To top it all we stopped for dinner at around 00:30 and ordered dry chicken (Chicken sukkha) which was so dry that it could have been easliy 10-15 days old. What presentation (the chef should be giving tips) for the dish, pieces were cut literally dried and served with salt + chilli powder. taste buds were so damaged that we decided to come back home. We couldn't complete the touch base to Karnataka that day. Hence planned this trip properly (in a day) and headed for completion
PlanWe will start our journey early in the morning and try to cover maximum distance on the day. We had plans to stay overnight and come back visiting one other place as well. Since the journey from Huballi till Jog falls via Sirsi and Siddapur is single lane and through real twisty forest roads (approx 145km) we decided to come back the same day and relax our bodies for a long week ahead at work. Plan changed on the drive and we had ample time to come back the same day mostly to our families liking as well.
First drive to KarnatakaVijay always wanted to drive to his one of the hometown Karnataka (he is a hybrid between Karanataka and Kerala) since the roads there truly engage you and make your driving a complete pleasure. Karnataka is border with Maharashtra and the route NH4 is part of Mumbai Bengaluru IT corridor. One best part of the route is position of a big city every 100km on average.We were headed out to Huballi from where we take diversion from NH4 onto state highway which connects Sirsi-Siddapur-Jog falls. Post Satara (Navmi hotel stop) the concrete road just doubles your experience of drive. It's with no hinderance and ease of drive makes it less tiring on the body. Amazing beauty one can notice on both sides of the road and all the way. Roads post Satara have good plantation in middle (on the dividers) which prevent light from on oncoming traffic and are also worth clicking during the day time. Once you touch Karnataka, one will notice stark difference in the road quality and also the way government has made service roads accessible for normal traffic so that highways can be left for smooth traffic and it works really well.
Note:- Everyone understands Hindi and can speak, but will not speak unless you go to the remote parts of karnataka. Make sure you don't get fooled
Keep an eye on Yatri Niwas which is 10km on NH4 post Hubali toll. Its on the left side of the highway where you can get good home made thali for lunch and for nominal cost post which its 145km single lane drive.
Route Info (As of 21st Oct 2015)
Panvel-->Pune-->Satara-->Kolhapur-->Belgavi-->Huballi-->Tadas-->Sirsi-->Siddapur-->Jog Falls
Panvel - Pune (05:00 - 06:15)
> Have one toll i.e. expressway and it is worth every peny you pay to reach Pune quickly> Patches on the other side (towards Mumbai) were being upgraded> Less traffic enroute> No diversion
Toll rate - 195/- (Worth paying)
Pune - Satara (06:30 - 08:00)> Has two tolls > Roads in this patch are not that good> Lots of diverions> Too bumpy for a tar road (uneven patches)
Toll rate - 80/- + 65/- (60% road is good - High toll rate and bad quality road)
Satara - Kolhapur (08:20 - 09:30)> Has two tolls> One of the best concerete roads consutructed in Maharashtra> No diversion> Lot of traffic especially two wheelers post 08:30> Greenery on both sides
Toll Rate - 136/- (Worth paying)
Kolhapur - Belgaum (09:45 - 11:00)> Has two tolls> NH border post post which the roads to karnataka start> Roads here are concerete and of amazing quality> Greenery on both sides> No diversions> Make a note of one speed breaker just outside Belgaum city
Toll rate - 40/- (border toll) + 20/- + 80/- (worth paying)
Belgaum - Hubali (11:30 - 12:30)> Has one toll> 20km single lane (its taking ages to construct the other lane)> Toll being taken for single laning is very high> NO diversion
Toll rate - 55/- (single lane not worth paying)
Hubali - Jog falls (13:15 - 15:30)> Single lane of 145kms> No toll as this is a state highway> Forest area so please don't litter> If lucky you will spot wild animals crossing road
Weather - 21st Oct 2015> Cool breeze> Hot sun> AC in car was on 20 all the time
Vehicle - Ford Classic white color @ 11,033 on 21st Oct 2015
Overall for two people below was the spend
Hope this helps people who are planning for a trip.
Early morning sun rise and in full glory it poses for the camera. Temple just makes the picture more devotional early morning. His blessings are always there to guide you for all the crazy stuff you do. He will make you believe in yourself and will be behind you like a guiding angel.
I had to take this one for myself.... Cameraman is always left out. He clicks all the emotions that are there to capture and people relish on them, but what about the cameraman... Since there was no one to click "ME" i clicked myself. Tribute to the camera and the man behind it
Colour that fill up your life can be found everywhere. This is a berry tree at a road side eatery outside Satara. Somebody has rightly said "Low Hanging Fruit"
First time in Karnataka (Other side of the border). Feels heavenly for my friend Vijay, his first drive to native land. At the border check post he can't control his emotions and is looking tad too lighter (thinking been there, done that)
Please note the falls looks awesome when its raining. Rest of the year the falls depends on the flow of Sharvathi river
Overall the drive was fun and worth doing. Lot of you may think we did an insane or a crazy thing, but yeah that's life you have to constantly keep challenging your self and exploring.
Camera + Car + Cards = CrazyWeekendFun
This post was originally published on 'Incredible Jog Falls'.