Are you planning a vacation to Munnar anytime soon? If yes, efficiently plan your vacation before making a visit to Munnar, Kerala. Efficient planning guarantees you a marvelous time while on vacation. There are numerous hotels in Munnar, Kerala you can book while on vacation. So, what is the process of creating memorable moments in Munnar?
It all starts off by asking for recommendations or conducting a research on the hotels around the location you intend to visit. Research and recommendations are the best ways of identifying top notch hotels worth checking out.
How do they rate? Hotels rank differently in terms of their size and the services they offer their clients. Always go for a hotel that ranks better and has positive reviews from previous clients.
Making advanced bookings. Try your best and make advanced bookings on the selected hotel to avoid last minute rush. This is advisable, especially during the festive season.
Highly Ranked Hotels in Munnar, Kerala
Below are some highly ranked hotels in Munnar, Kerala worth checking out:
1. Clouds Valley
The location of the clouds valley hotel attracts numerous visitors throughout the year. This hotel is located in a quiet and blossom environment. In addition to these, Clouds valley hotel is located a few kilometers from Carmelagiri Elephant Park and the famous tea museum. Clouds valley hotel offers a wide range of meals and cuisines. They can also customize their services to meet your desired needs.
2. Forest Glade
You will definitely create memorable moments if you book a reservation with forest glade hotel. Forest glade hotel is one the luxuries hotels within Kerala. The location of this hotel grants you the privilege of admiring the surrounding beautiful scenery. Your budget will be a bit high if you make a reservation here.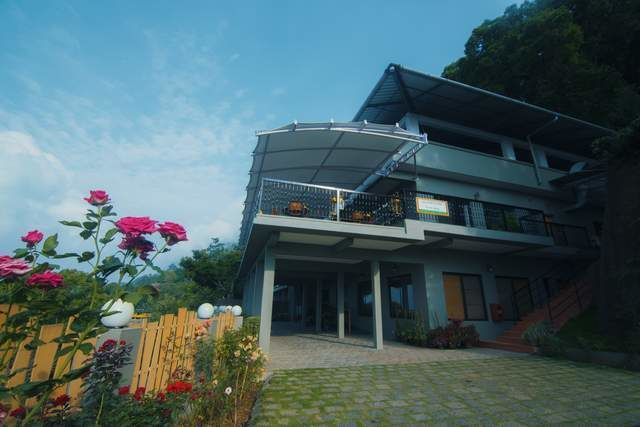 3. Elysium Gardens
Do you desire a quiet place away from the city noise while on vacation in Munnar, Kerala? If yes, consider Elysium gardens. You will definitely enjoy your stay in this hotel if you are in love with nature and desire fresh air. Additionally, Elysium gardens hotel is pocket friendly and offers quality services.
4. Orchid Highlands
Orchid highlands hotel is well known for their hospitality and quality services. This four star hotel is located in a serene environment that allows you to move freely across Munnar town. Orchid highlands hotel also offers a wide variety of personalized services.
Go ahead and check a couple of other hotels before making any decision on the hotel to choose while in this lively town!