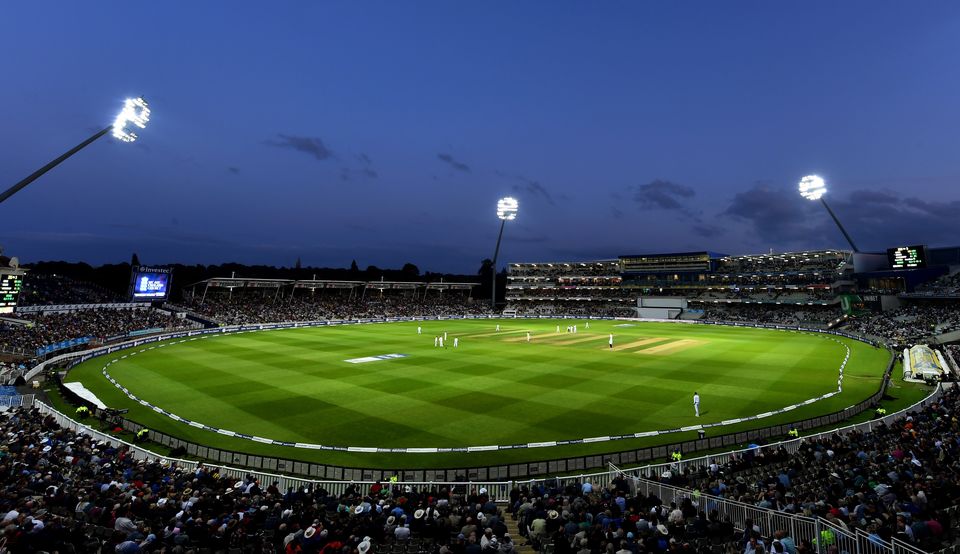 Commentator 1: "...missed it completely. Dot ball. Dhoni under crunching pressure. The crowd can't keep calm, and neither can the people in the commentary box. India needs 10 off 3 balls with two wickets in hand. Dhoni still on strike. Can he do it again for India, one last time?"
Commentator 2: "Well, if anyone can, he can. Here we go. The second last ball."
You think it's going to be super exciting to watch such nail-biting encounters on TV? Now imagine how it'd be like to watch the action live from the stands! As it happens, ICC Cricket World Cup this summer is expected to produce some really cracking matches at iconic venues in England and Wales.
So here we are with our list of much-anticipated games this world cup that not only promises to satiate cricket freaks but also the avid travellers who haven't really got a chance to explore England and Wales.
It's the first match of the ICC Cricket World Cup 2019 and going by the squads of both teams, it's definitely going to be a thrilling opener. More than anything, it's in London. So make sure you reach at least a day before the match in London. And with daily flights direct to London by Virgin Atlantic, it's even easier to explore some of the most famous attractions in the capital city of England.

Date: May 30, 2019
Time: 3.00 pm IST
Be it the conditions or the opponents, this world cup isn't going to be any easier for Team India. But that's what makes this world cup even more watchable, doesn't it? And by the way, have you explored Southampton before? If not, this is the best time to do it.
Date: June 05, 2019
Time: 3:00 pm IST
India vs Australia
After all good (and bad) that happened to Australian cricket in the past one year, including Australia beating India in India and the return of two senior players, the clash between India and Australia this world cup is going to be as big as it gets. No wonder it's going to be an acid test for both teams.
Date: June 09, 2019
Time: 3.00 pm IST
The pressure of supporting your team in a world cup is no lesser than playing for your team. And for all Indian supporters flying in to England, this match in Taunton might just allow them to enjoy the cricketing spectacle while being neutral. Besides, Taunton has some really cool attractions that are yet to be spoiled by the over-tourism. There's every reason why you should be looking forward to this game.
Date: June 12, 2019
Time: 3.00 pm IST
Do we even need to explain why this is expected to be the biggest and most exciting game of this, or any cricket tournament in the world? Jam-packed stadium, emotions running high, tense moments, some niggles, and an electrifying atmosphere in the stadium—it's all guaranteed at the Old Trafford cricket stadium when India and Pakistan face each other this world cup.
Pro tip: Ensure you have explored Manchester before the match.
Date: June 16, 2019
Time: 3:00 pm IST
England will have home advantage and India has the players to negate that home advantage. However, it's going to be a day of tough, ruthless, and passionate cricket. Who will win, we can't say, but if you are in the stadium that day, we invite you well in advance to share your match day experience with Tripoto.
Date: June 30, 2019
Time: 3.00 pm IST
By this time, in the most likelihood, Indian fans would know whether they should extend their stay in England or book their return flight tickets, for it's the last league match for India in the World Cup. But that shouldn't stop the crazy cricket fans from cheering their team on match day. Also, it's a great chance to explore the museums and ancient ruins of Leeds.
Date: July 06, 2019
Time: 3:00 pm IST
No matter who you are supporting, you can't miss the chance of watching world cup final from the stands of the Lord's Cricket Ground—the home of cricket. Who knows, you might witness an unprecedented game of cricket that will stay in your memories forever! So when there are daily flights direct to London by Virgin Atlantic, every cricket fan must make the most of this opportunity while it lasts.

With the iconic quadrennial event just round the corner, you better book your flight tickets now and get ready to witness the world cup while exploring places in in England & Wales.

Comment below the name of the team you think might lift the world cup in 2019. And don't forget to share your story with Tripoto community once you get back home after the world cup.