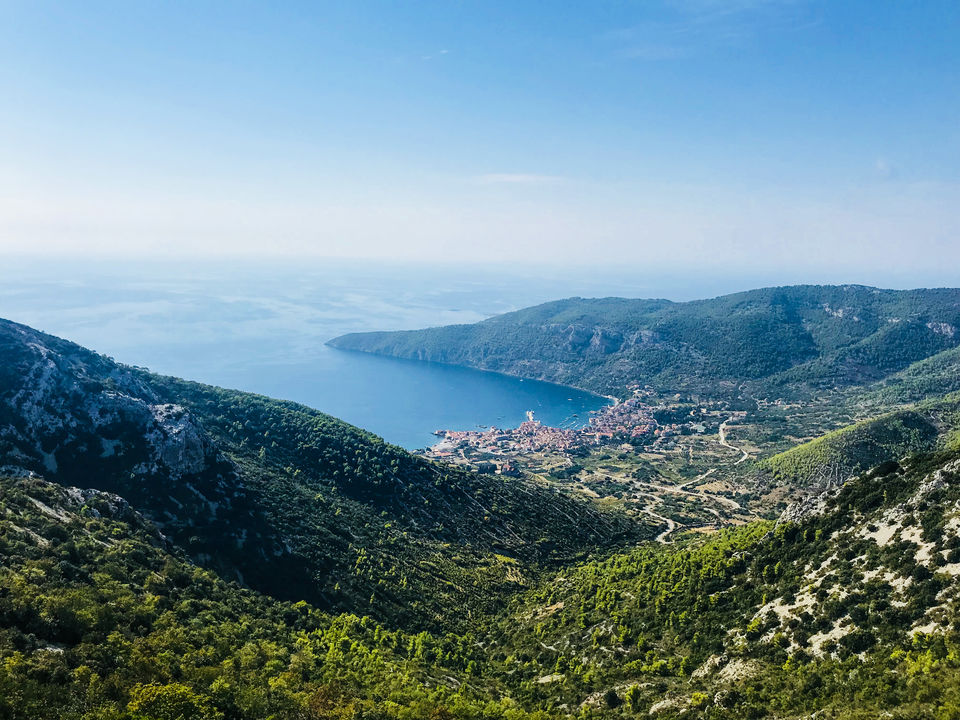 Day 5- Dubrovnik-Split
High on Dubrovnik, and next to experience the calmness the country offered we have decided on going to Vis(Island) passing through Split.The fastest way to reach Split from Dubrovnik is to board the Krilo Jet.It would take about 4.30 hrs to reach. The ferry goes through Brac-Hvar-Korcula-Mijet.(Hvar and Korcula are also some of the popular destinations visited by tourists)
Krilo Jet : Once per day(around 4-4.30 pm) and 210 kuna/person
Other means of transport to Split: Bus,Car(230 kms) and Air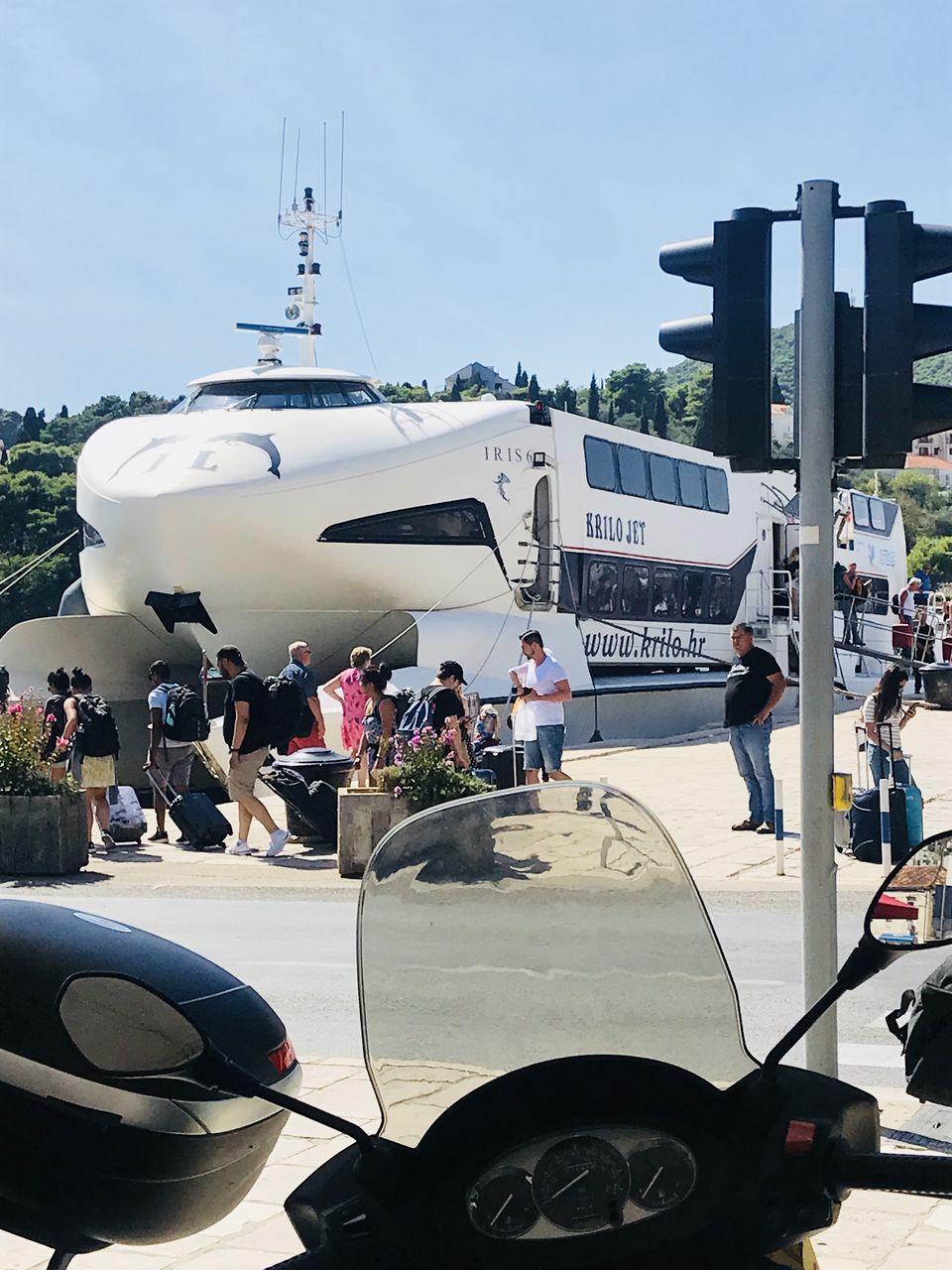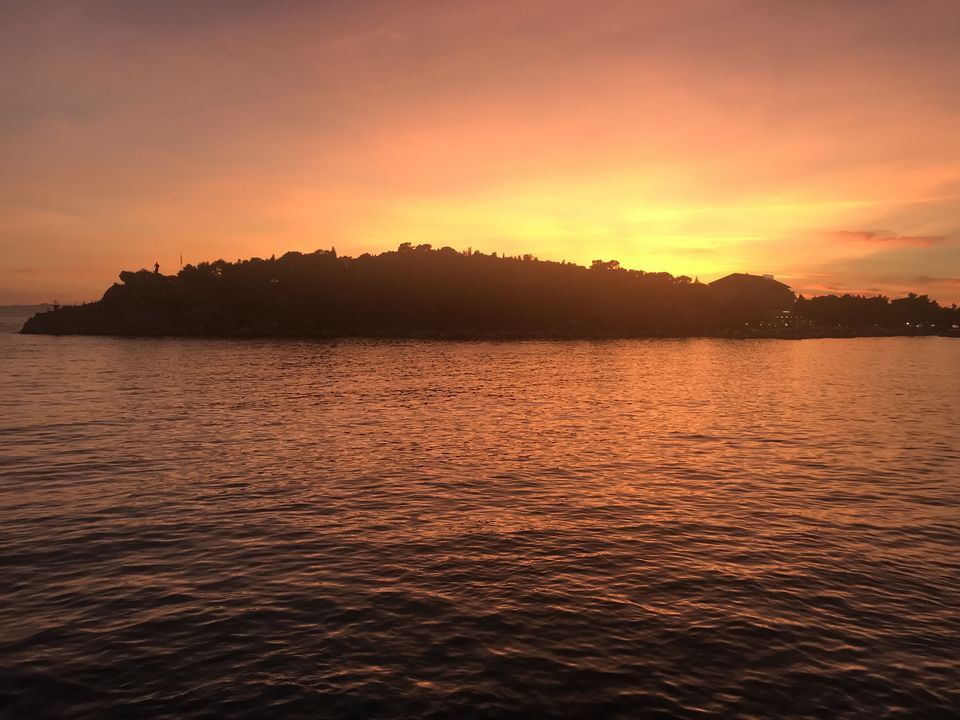 By the time we reached our apartment in Split,it was around 9-9.30 pm and having freshened up we went into the old town to look for dinner.Here,the location of the restaurants are so fascinating,the streets are like a maze,quick turns and not long and straight.
Apartment: Abazur(Though the apartment had all the amenities,it is tiny,not exactly as showing on the website.But it could do for a night stay!)
Cost: 5000 ₹
For dinner,we settled at Kinoteka food and bar restaurant(Asian Cuisine and cinema theme based),ordered food and cocktails.The bar is very spacious,has elegant interiors where one could enjoy a group lunch but also a cozy dinner.Their cocktail menu is quite unique and the drink that I had was the Long Lemon Drop(65 kuna). The taste quite suited my palate by being not too sweet and packing enough punch.
From the restaurant,the apartment is about 10 min walk and on the way we stopped at a dessert shop for a quick nutella pancake and devoured the dessert while walking on the street to our residence.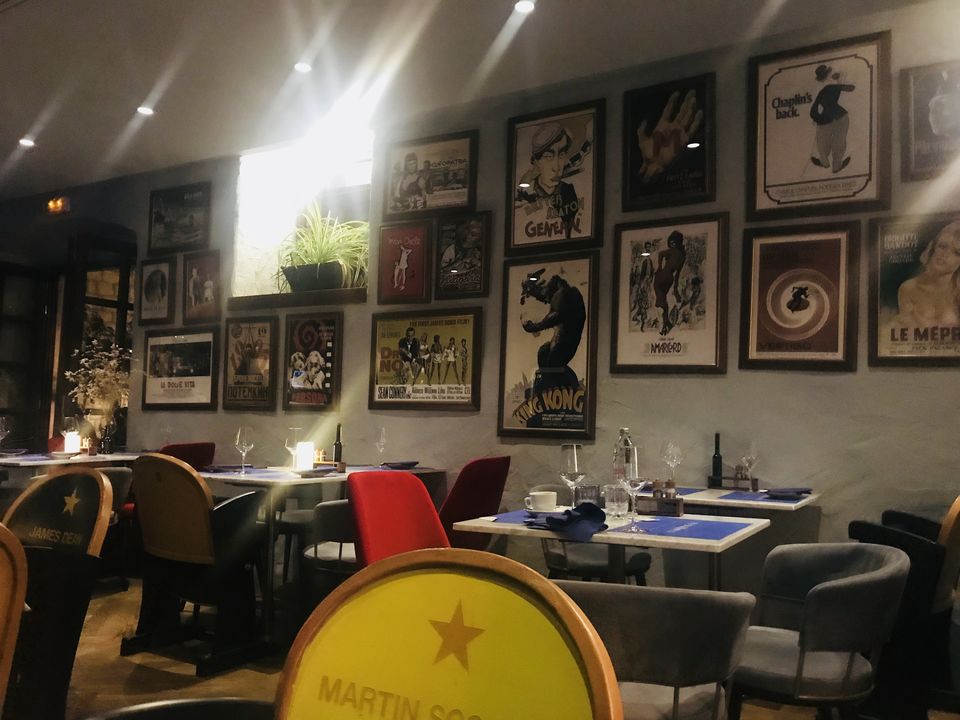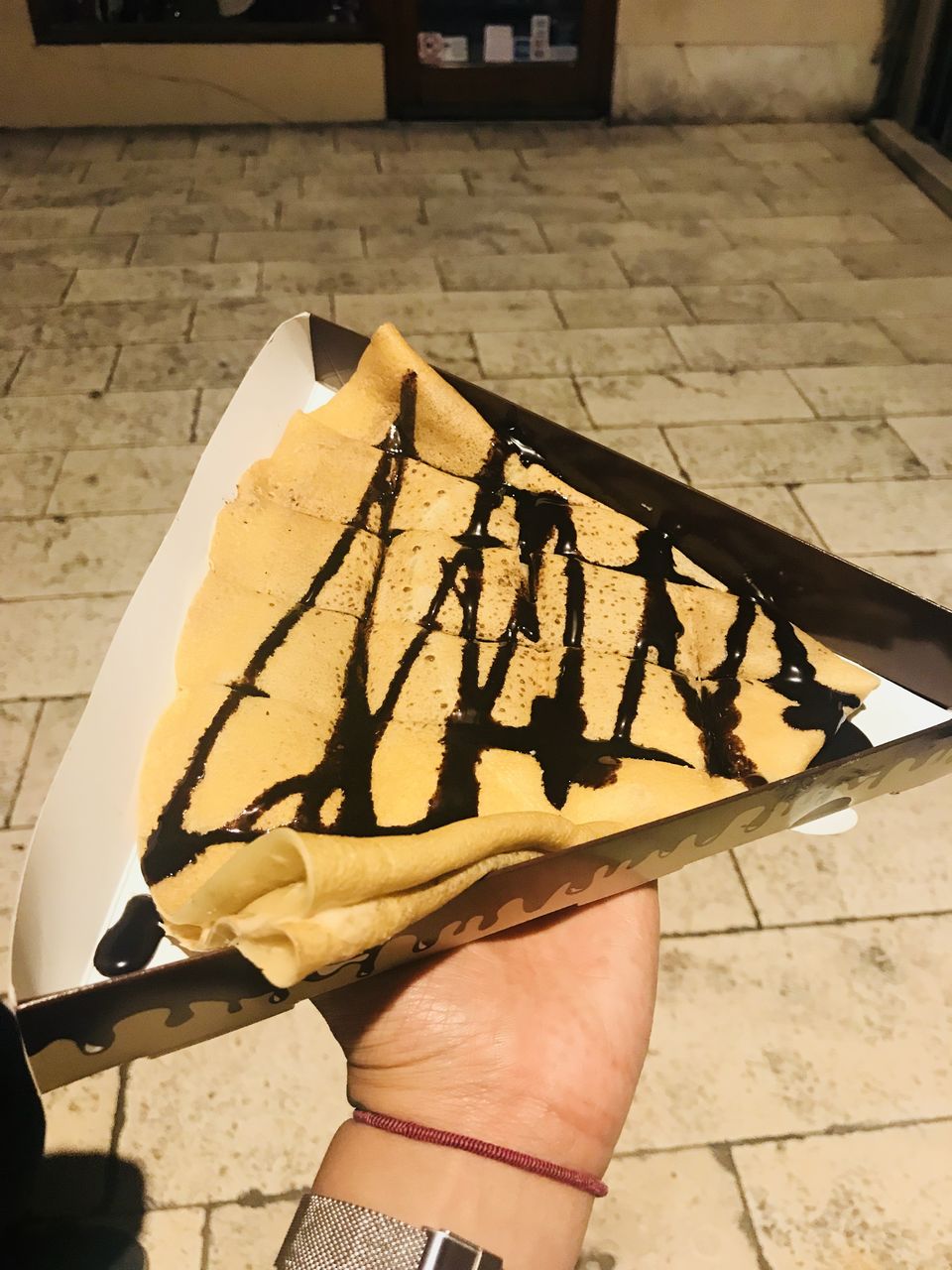 Day 6- Split
The next day our agenda was to board a ferry to Vis(the earliest one is at 11 am and other one's are at 3pm and 6.30pm ) and that route is only served by Jadrolinija. As we had time till 11 am,we googled for the best breakfast place in town and found Brasserie on 7(11 min walk from the apartment).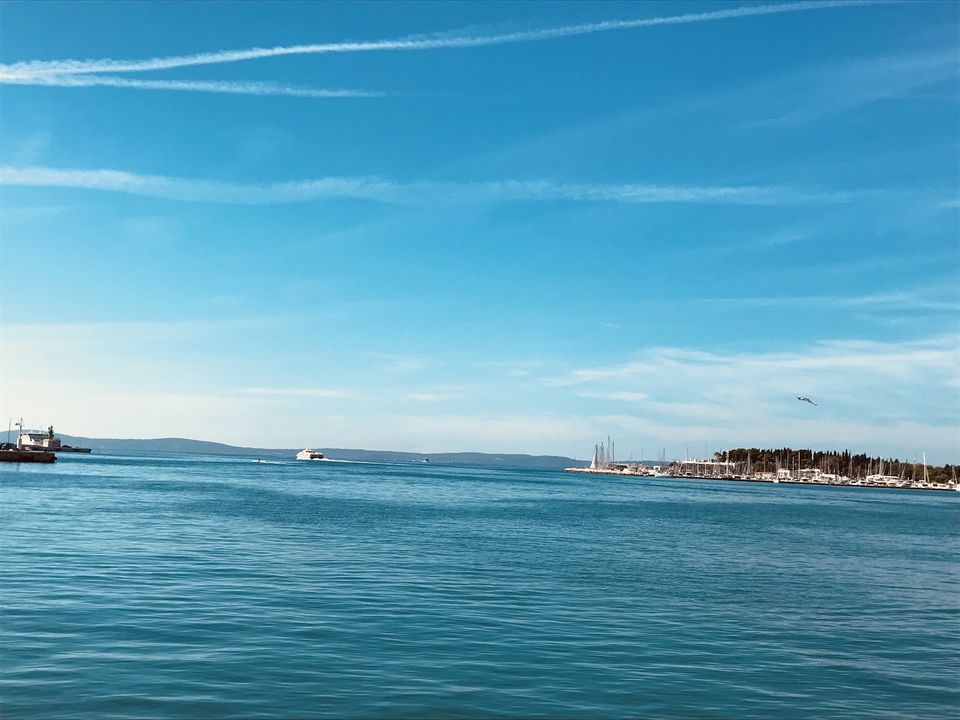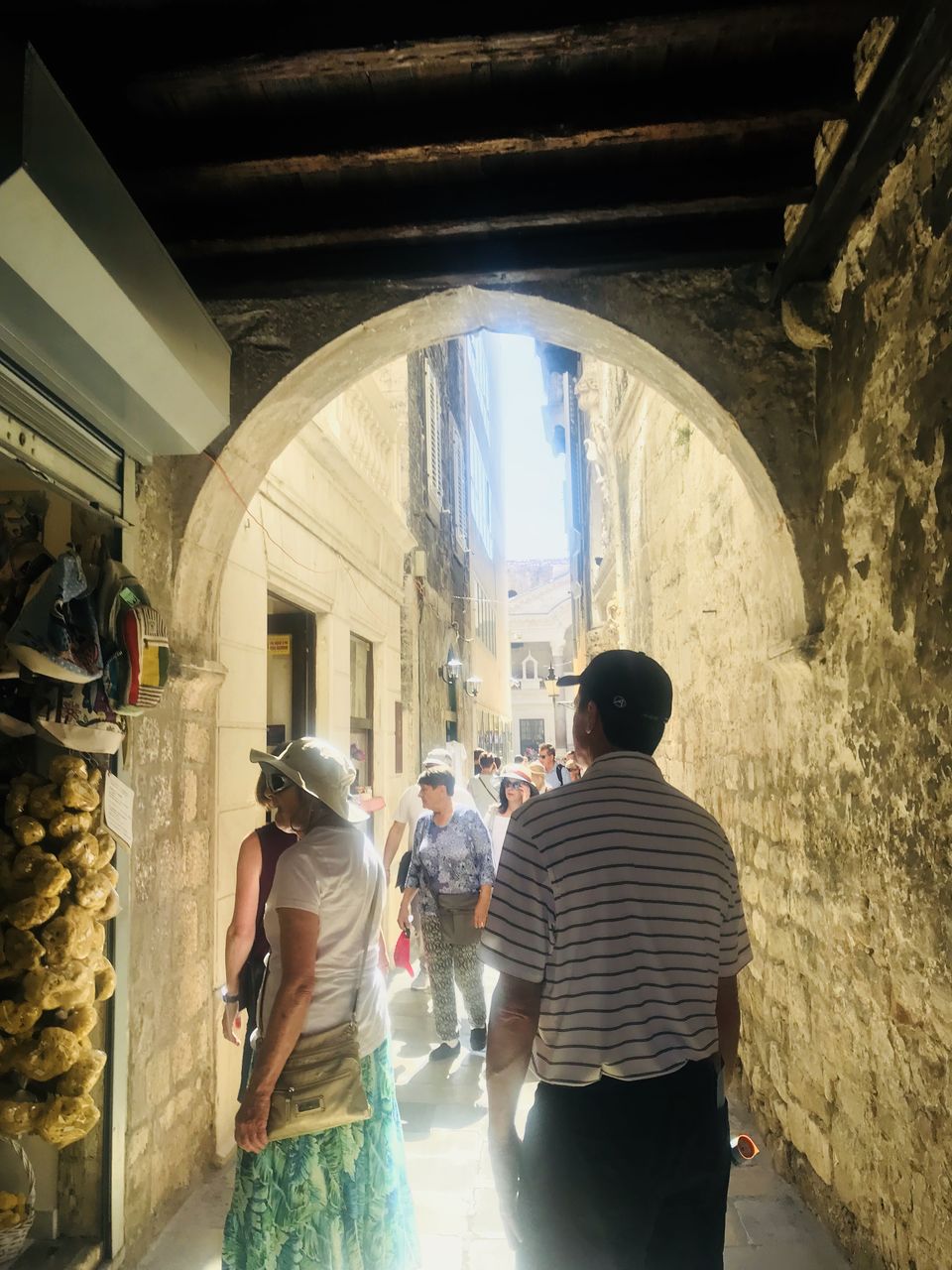 The outdoor seated restaurant in the heart of the touristic location offered us a great view of the bustling crowd. Here, we ordered omelet and french toast and I must say,though the service is a bit slow it made up for the taste.The quantity of the food is generous and the orange juice that I ordered was very refreshing as well.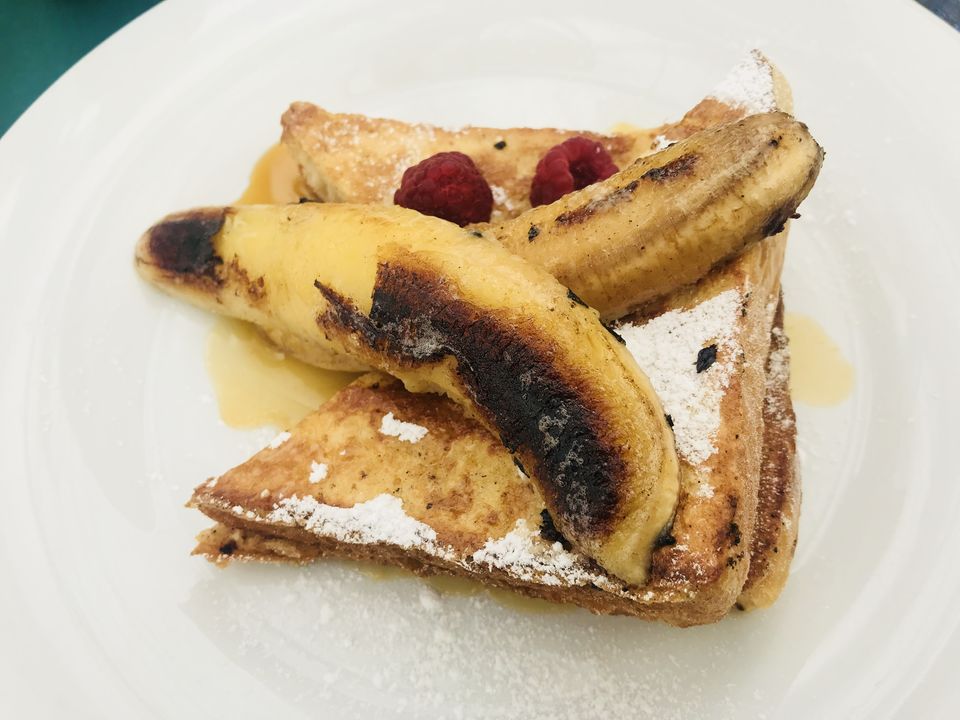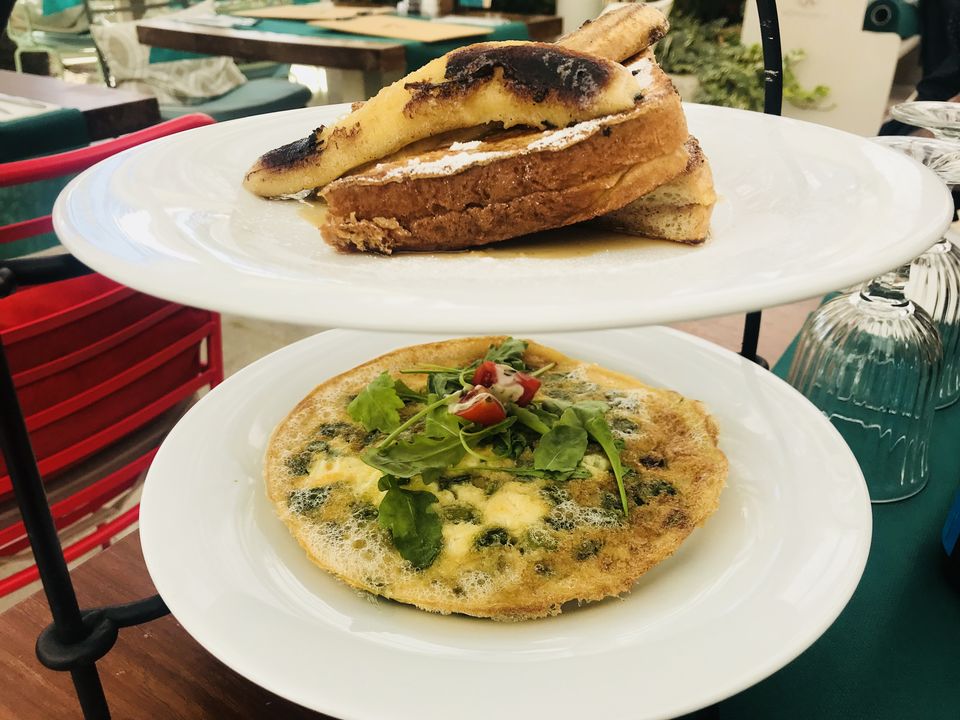 The city was bustling with tourists and on our way back we passed through the Palace of Diocletian. There are shops all through the streets where one can purchase clothes(especially sports),paintings and all kinds of souvenirs.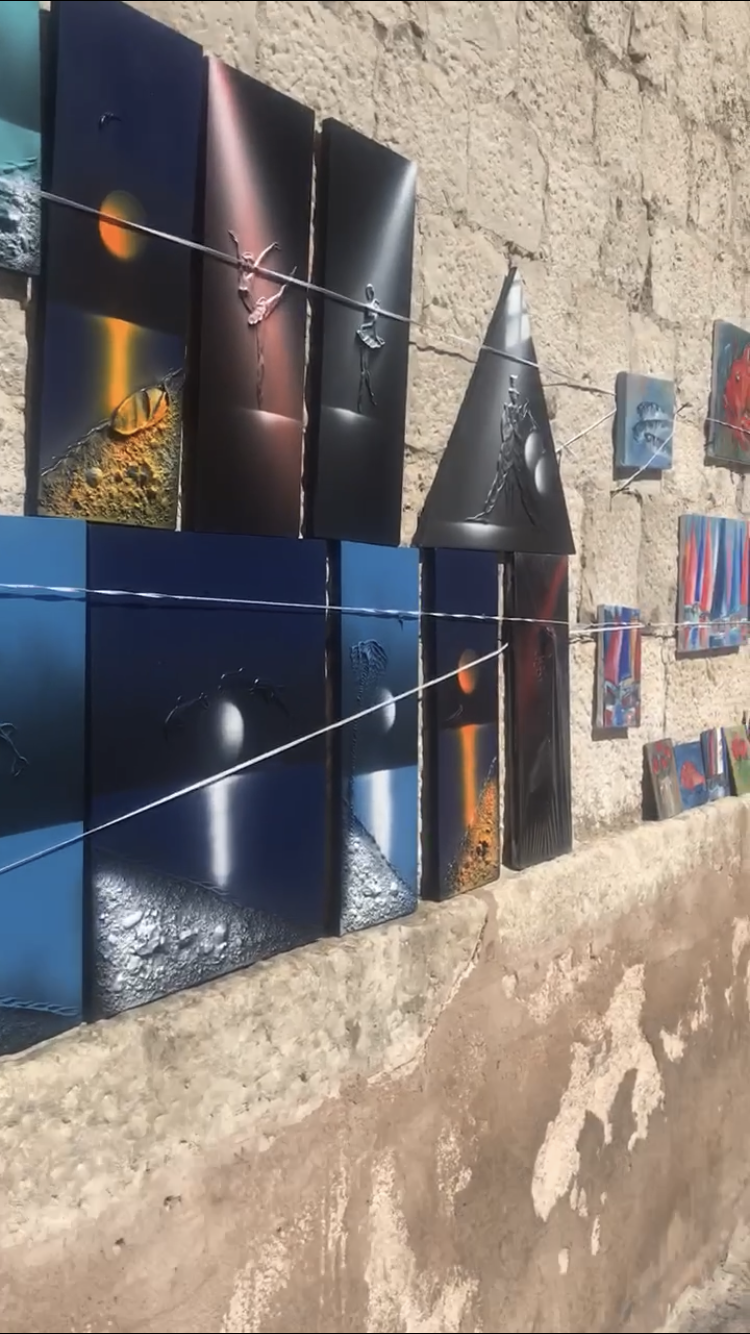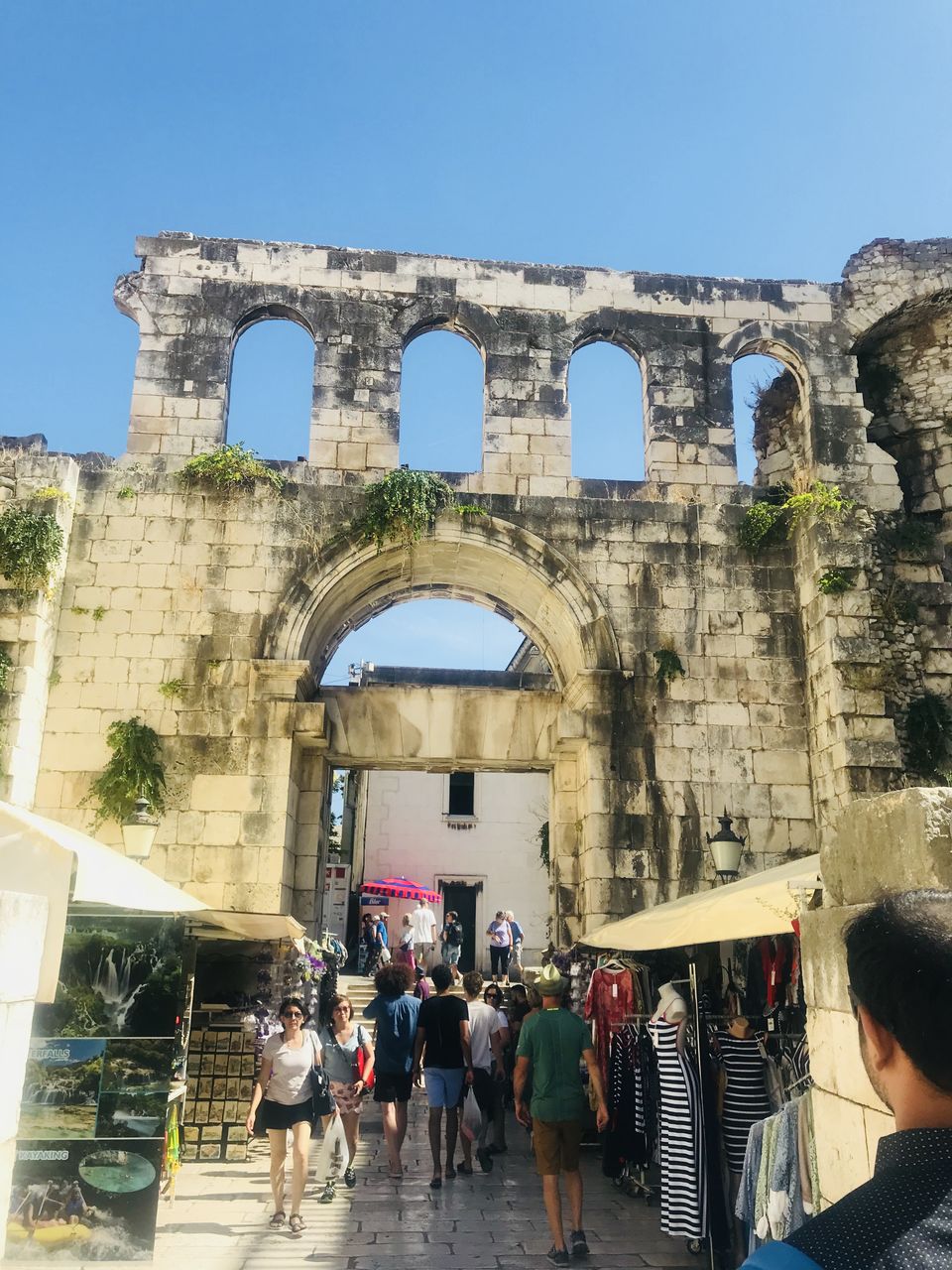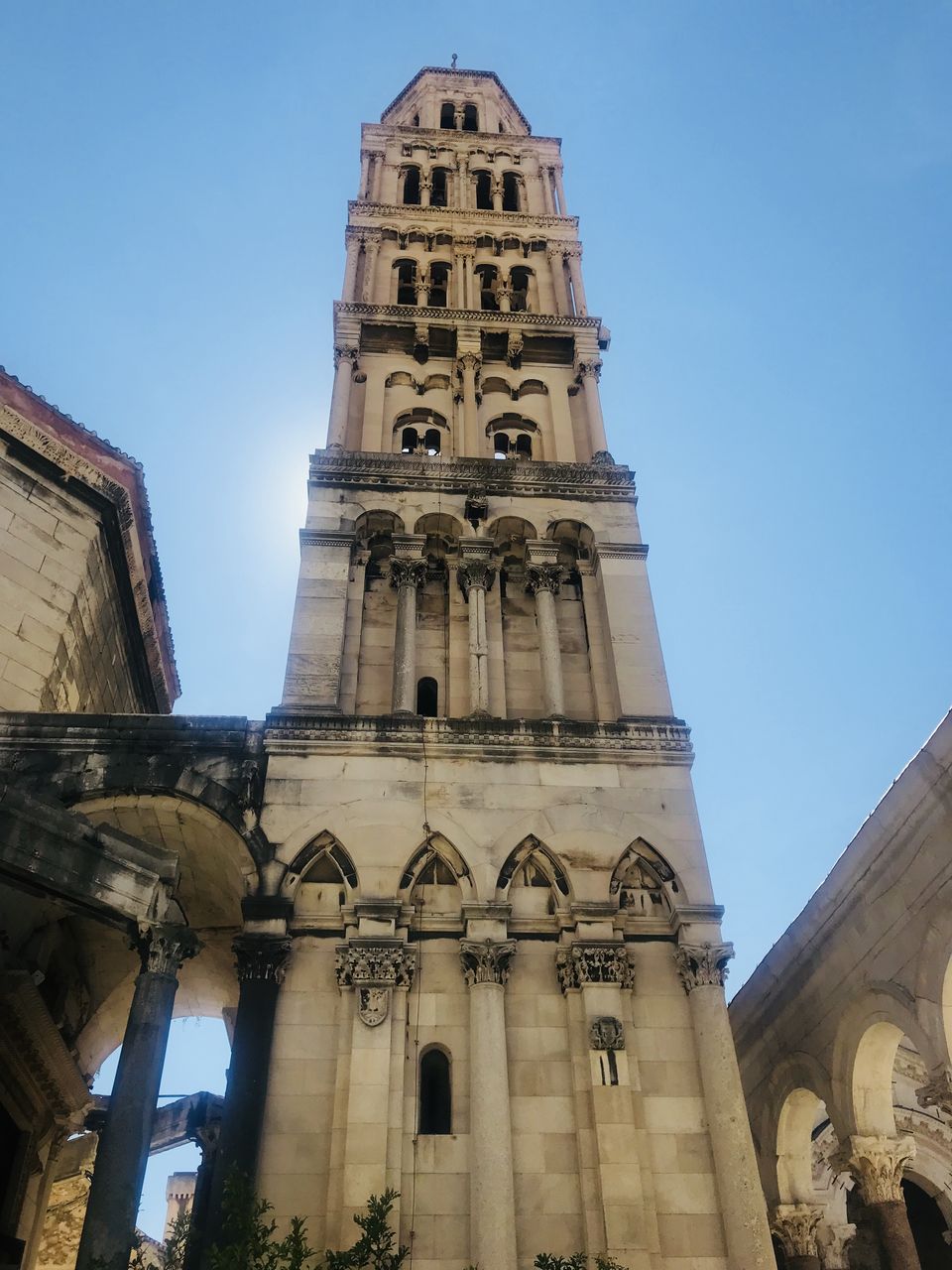 Day 6- Vis
The ferry was for about 2-2.30 hrs and the apartment we booked for the day was very near to the dock and so we got settled in Vis by around 2 pm.This small island was so peaceful(It has a population of about 3500 only),not many tourists around.Perfect for a couple's retreat!
Also,did you guys happen to know that the movie Mamma Mia was filmed in Vis and Komiza?
Apartment: Pomalo Rooms
Cost: 6500/day(We booked the stay here for 2 days)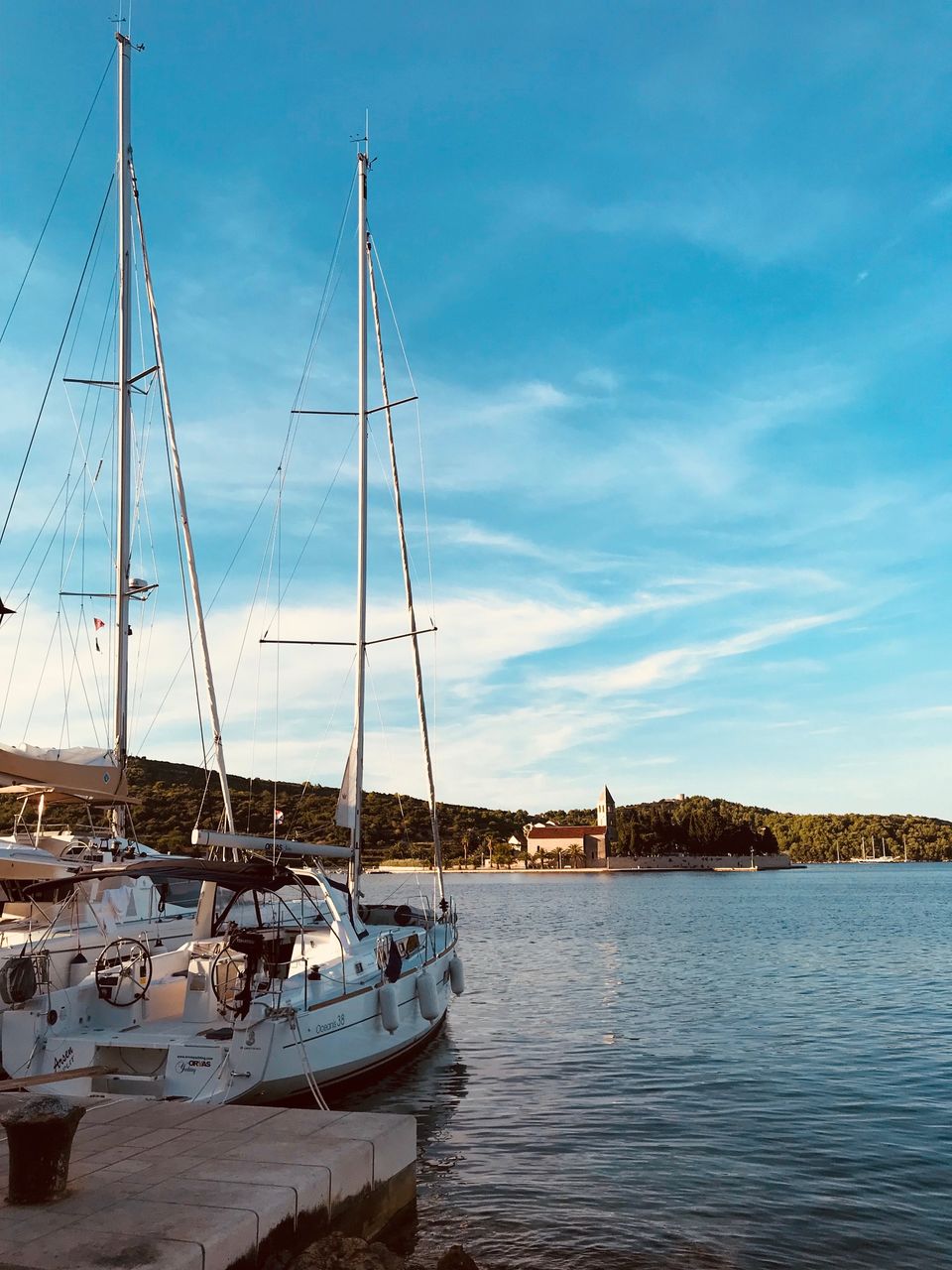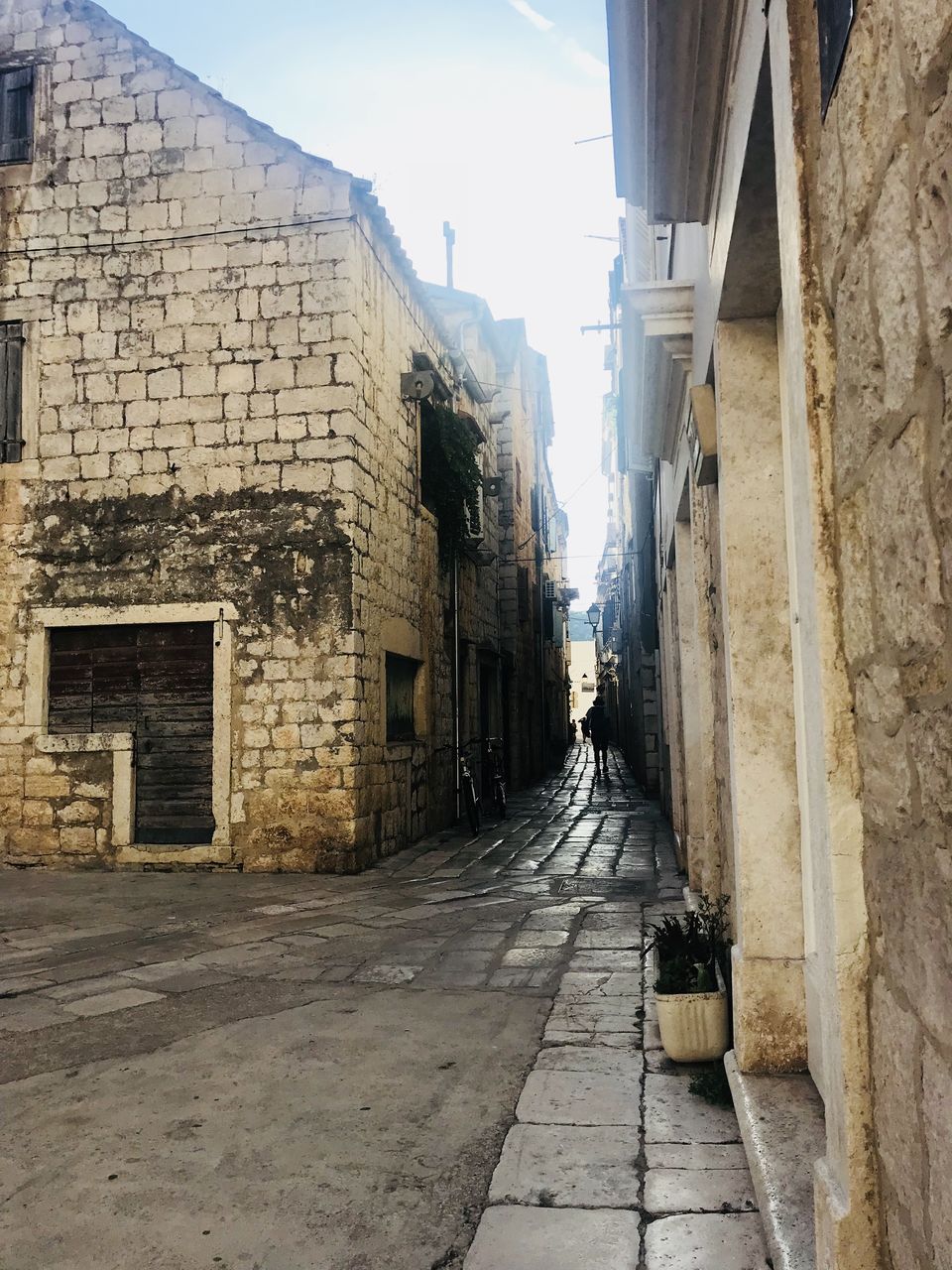 There is a seating area in the ground floor extending into the streets where one can chill with drinks and snacks provided.There are couches available in each floor and the room was very cozy.The hospitality of the host was very good(We asked whether we could find any laundry service nearby and she did it herself free of cost and even folded the clothes!)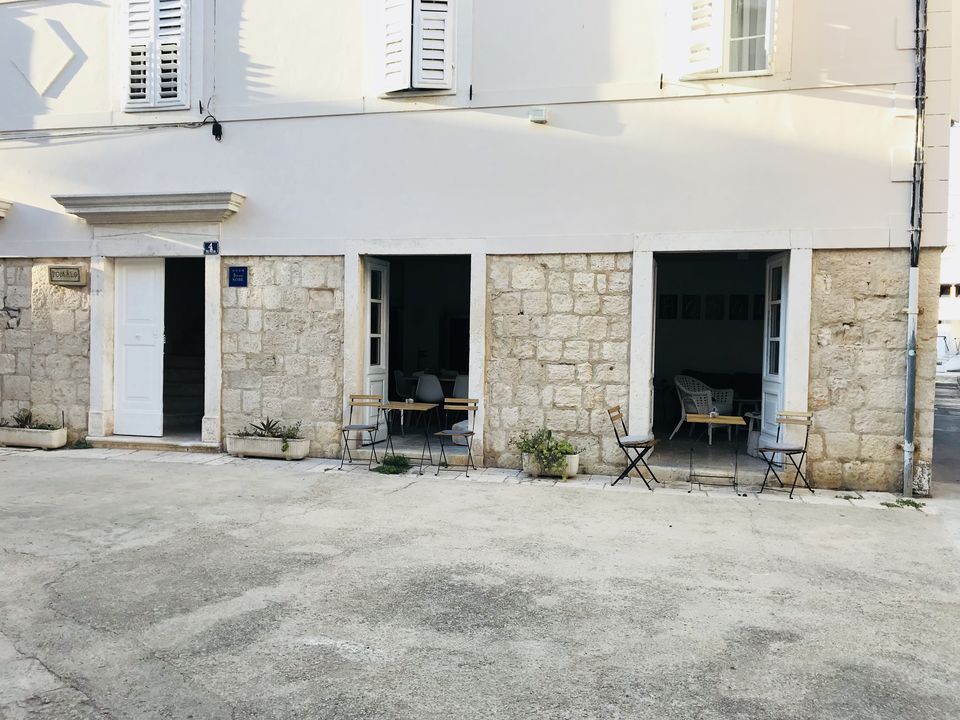 After settling down,we strolled through the streets and settled for dinner at Pizzeria Charly(About 200m from our apartment). This place is really famous for their pizza but we were in the mood for pasta and hence ordered the Carbonara Spaghetti with white sauce along with beer. It was delicious and here, we spent some quality time. We winded up early this day and planned to visit Komiza the next day.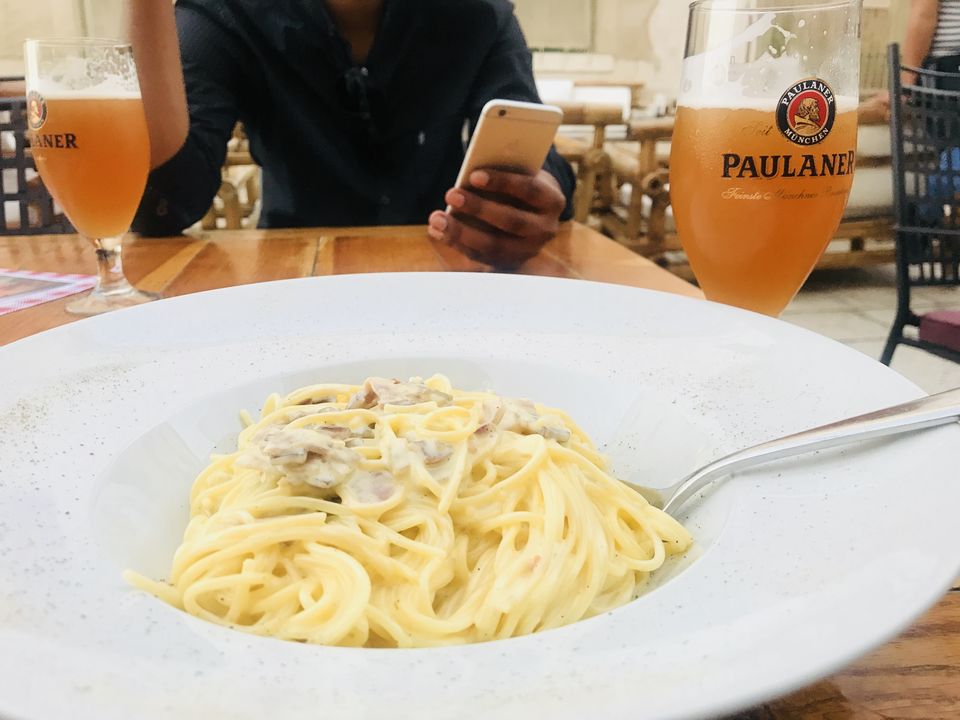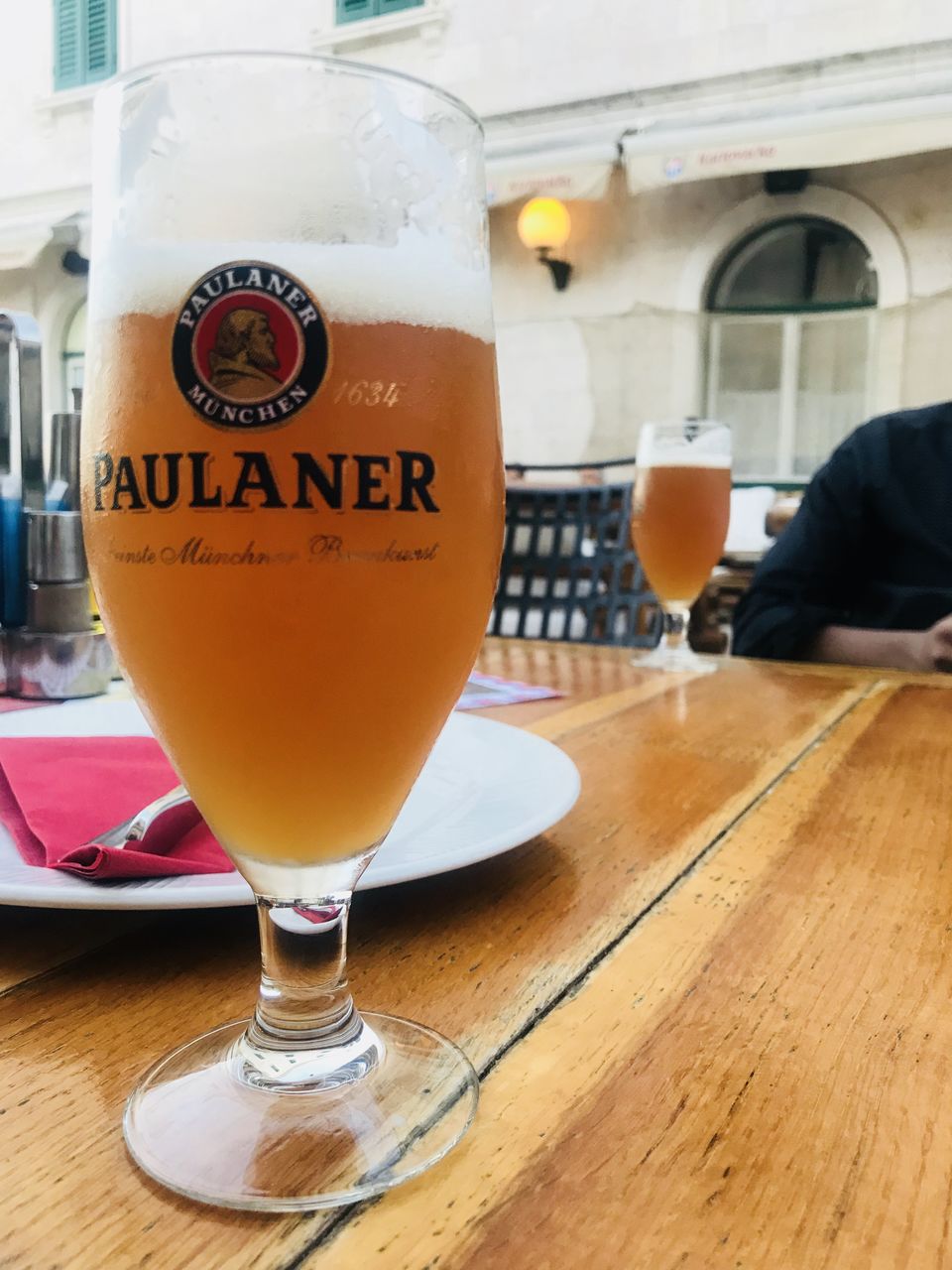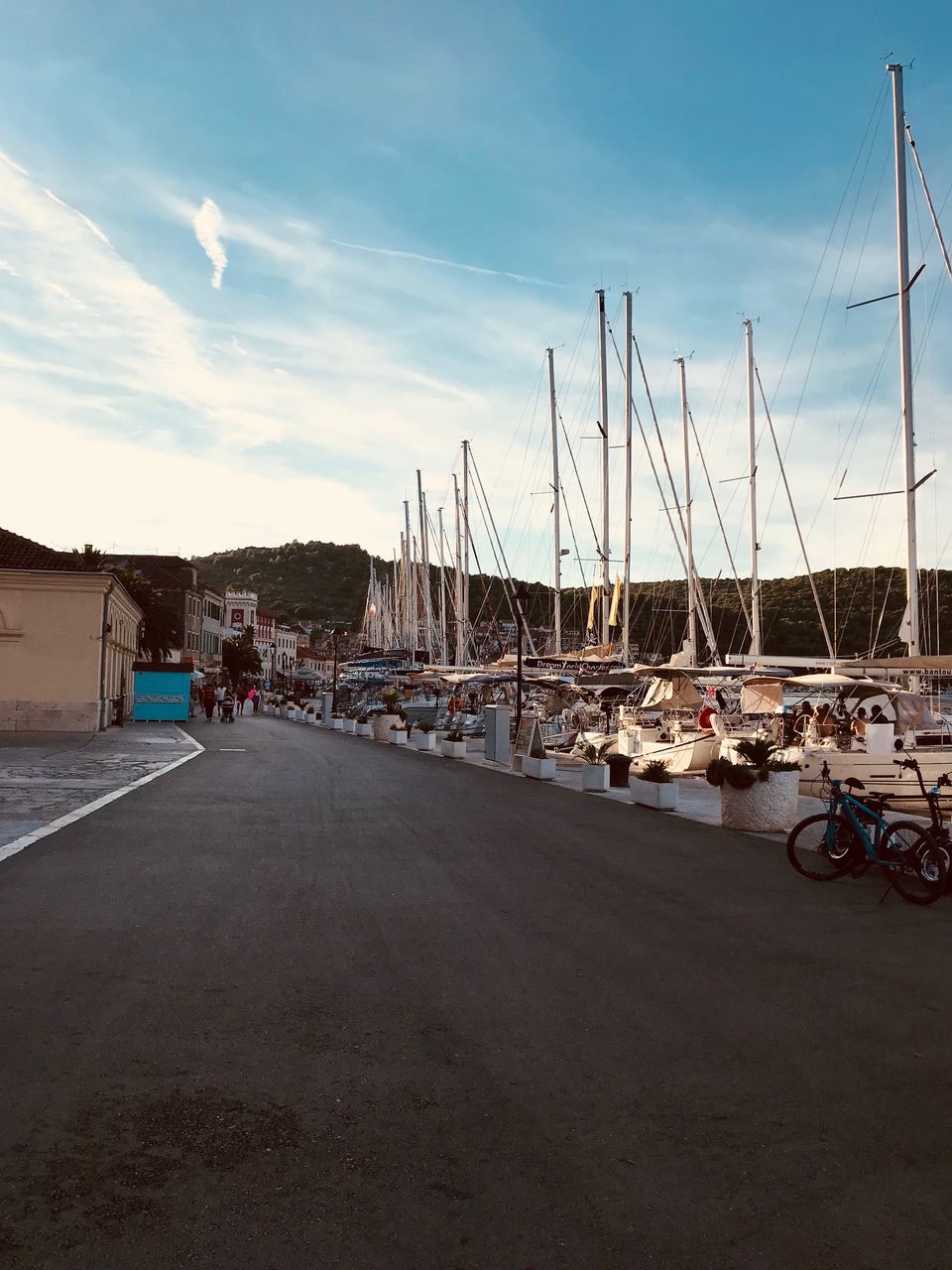 Day 7: Komiza
Komiza to Vis can be reached in 2 ways(As can be seen on the map).On this day we decided to go cycling!(12 kms).Here,I felt that renting a bicycle is very expensive (2 bicycles would cost you around 300 kuna/8 hrs).
Cheaper means of transport:There is also a bus service available to and fro from Vis to Komiza(though there are some stipulated timings for them).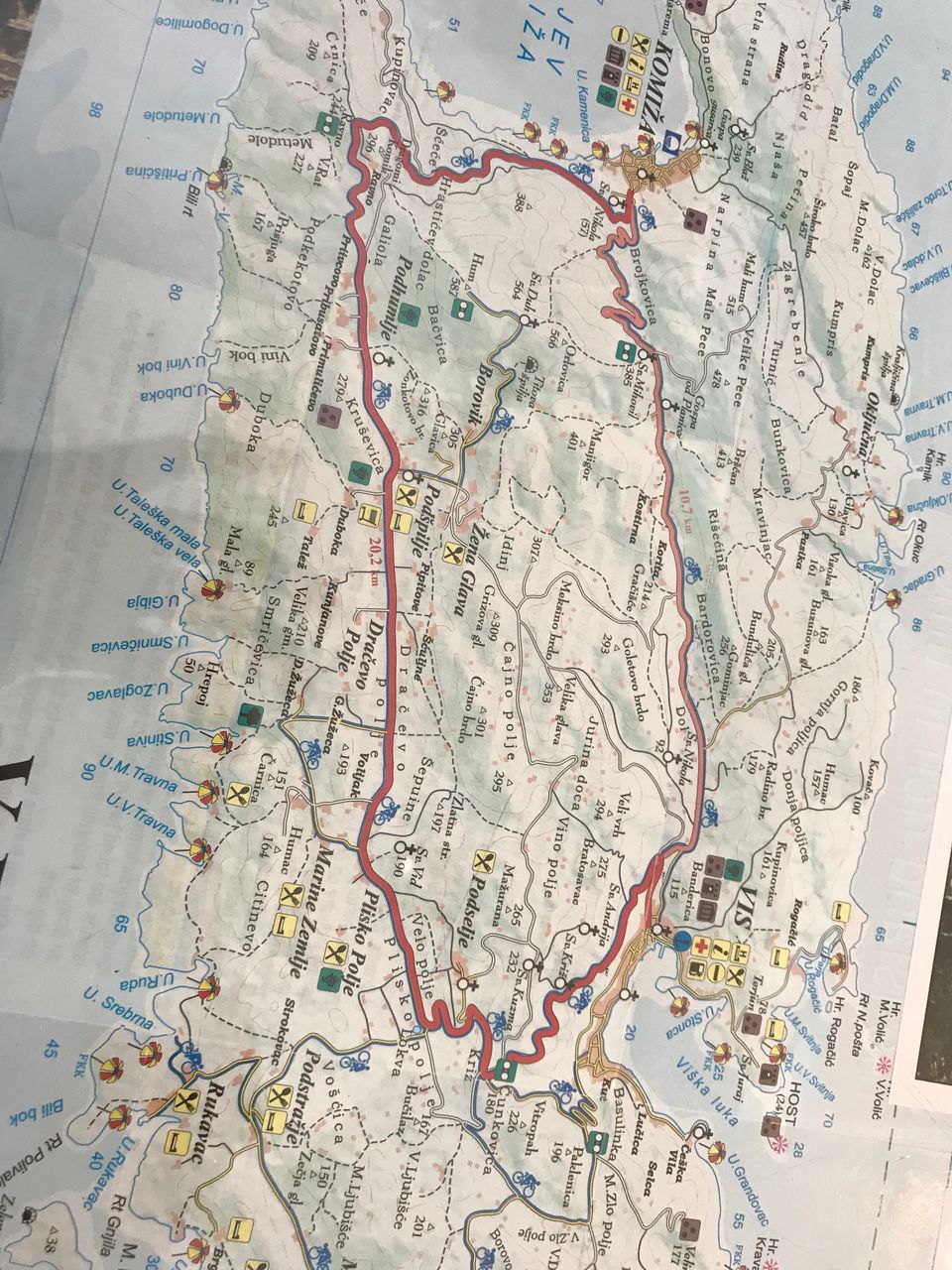 Frankly, I thought it would be a pretty easy climb but it was not so(especially when you have no outdoor mountain cycling experience). We were even unprepared for the climb(Did not even take water bottles with us!).
Caution: Be prepared for the journey with water and some snacks(If needed) as there are no restaurants in between!
So,after 5-6 kms, I was very thirsty and unable to go on.Then,my partner decided to take matters into his hands and started searching for a place where we could rest and drink some water.He found a house and called for them and our prayers were heard!A lady came out of the house along with her dog(it was huge but very friendly).She spoke mostly spanish but little English and she understood our thirst and instead of water bought a jar of juice and guess what!we drank the whole thing in minutes.We chatted with her for a while and asked her about the road ahead.She said after 1 more km,its downhill.Then we thanked her for her hospitality and went our way!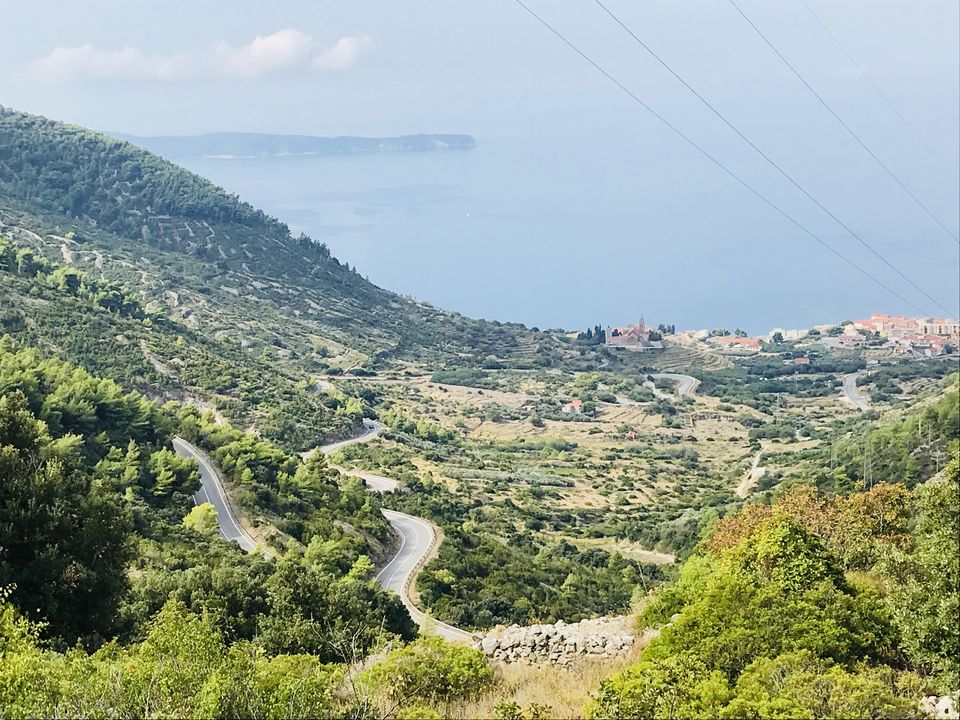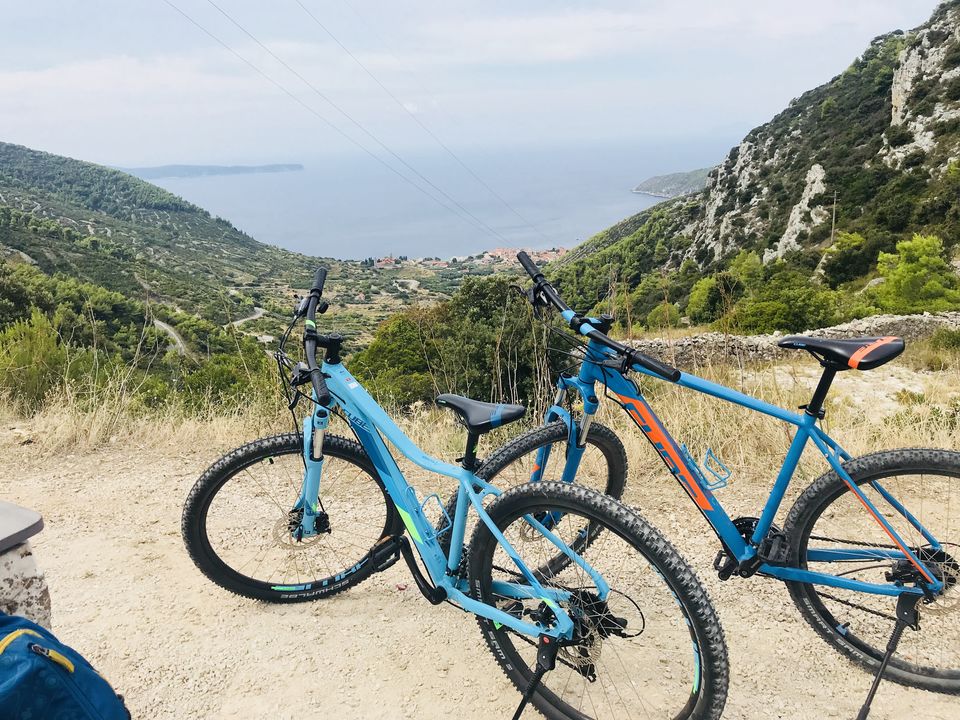 From the picture you will be able to see the downhill road and as you can imagine, it was a very breezy and fun ride down.Our first stop was to visit a scuba diving centre(Initial the plan was to enquire today so that we could come the next day).But after talking to the guide,he said we could join a batch that day itself at around 3 pm and so we decided to go ahead with it.(One can find many scuba diving centres in Vis.)
Scuba Diving Cost: 60 Euro(around 5k)/person
The speciality of scuba diving in Vis is that there are a lot of shipwrecks that one can see around here.This is a great place for underwater photography and this is the one place I would love to return to.(For seeing all the different wrecks and to click some great pictures).
The overall experience was surreal,it is our first scuba diving experience.The gear was so heavy to carry and I was very afraid to do it too(especially for non-swimmers like me!),so I could not go deeper but remained on the surface but the water is so clear (20 m visibility) that one can easily spot the wreck!As all the wrecks are of different depth, it caters to people with all kinds of expertise.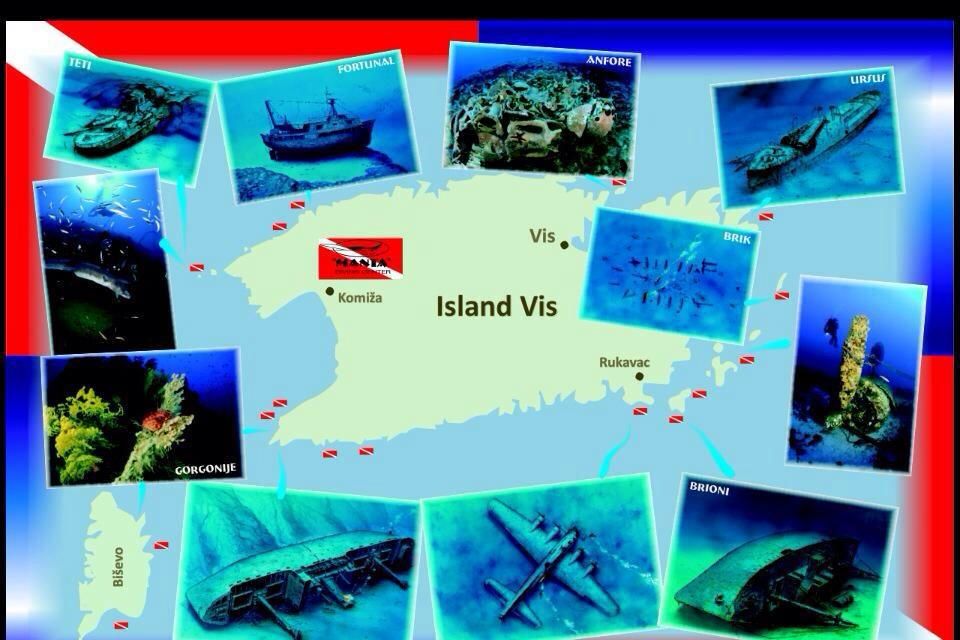 This experience has made me determined to learn swimming(though it's not necessary for scuba diving,I believe it would give you a little more courage) and now I am looking for the next scuba diving experience!
After the tiresome experience,we went to Burger Bar Tajer to grab a burger and a beer,booked a taxi(for us and our bikes!) and went to our apartment for some rest.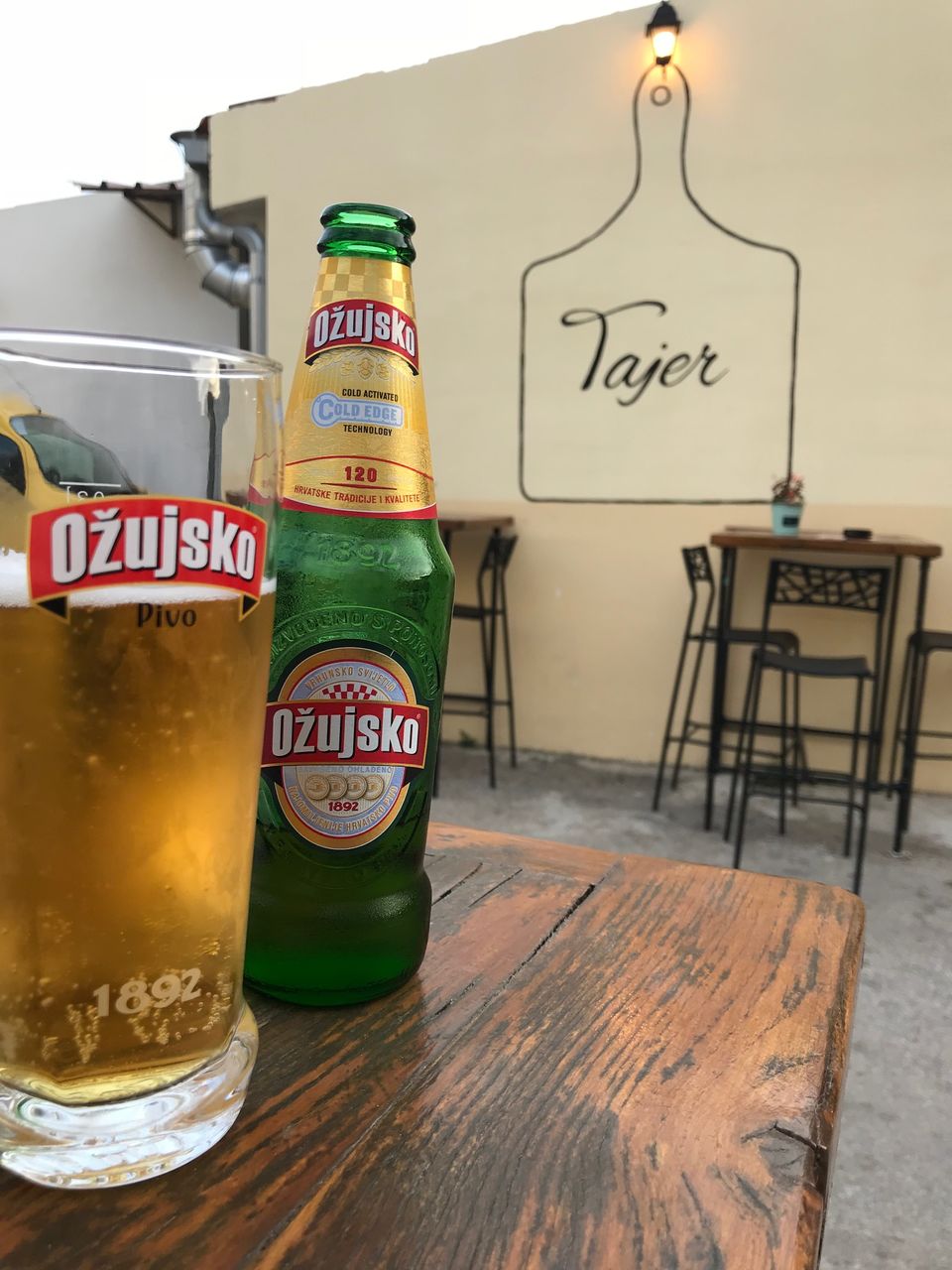 At night we went to a restaurant on the waterfront (several ships are docked on the beach by evening and they set sail in the morning)to have a light meal and grab a couple of drinks.(We were now,too tired to click any pictures!)
Day 8- Komiza
On this day inside of bicycle we hired a bike to go to Komiza. All the touristic attractions can be visited via Komiza only.There are full day tours,half day tours and also individual tours to individual locations organised by different boat tours and travels located right at the waterfront in Komiza.
Places to visit:Blue Cave, Green Cave, Stiniva Beach, Stončica Beach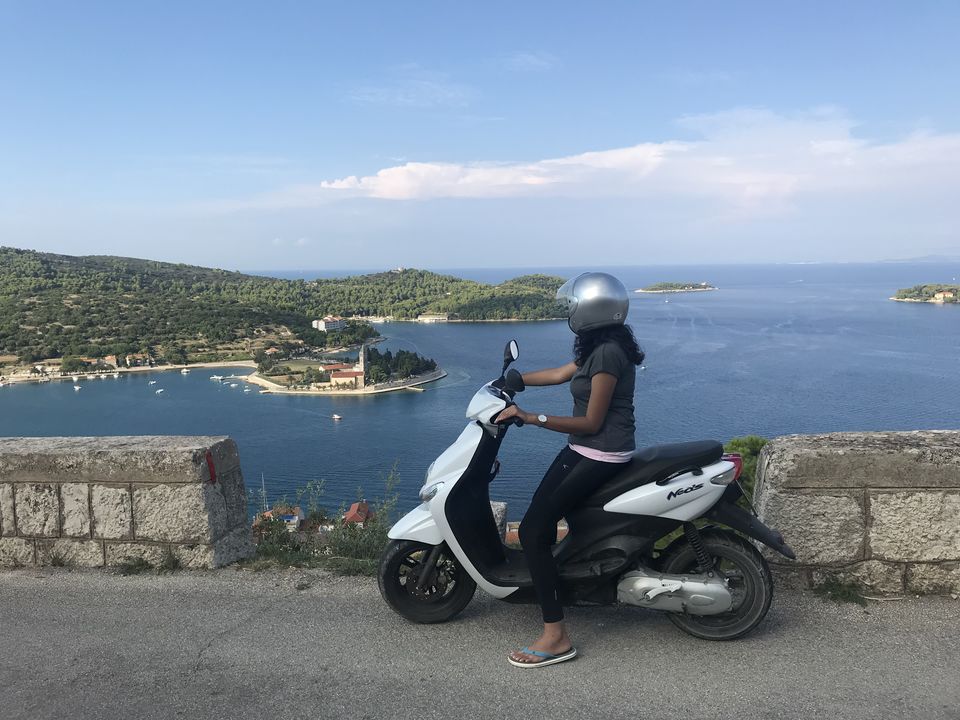 Blue caves are the one that caught our eye and we boarded a boat taxi to get there. It takes about 10-15 mins to reach the location of the caves from which the official blue caves staff would take the tourists (change of boat here) inside the cave.(Private boats are not allowed inside or near the caves nor swimming is allowed).We had to wait in a queue for 5-10 mins here.
This caves are one of the best known natural phenomenon occurring on the Adriatic sea.It occurs only at certain times of the day(Ideal moment is said to be between 11am-12 noon and that's when we went too).The phenomenon basically occurs due to the sunlight reflection through the cave roof on the water.
Boat Fare:100 kuna/person(to and fro)
Ticket : 70 kuna/person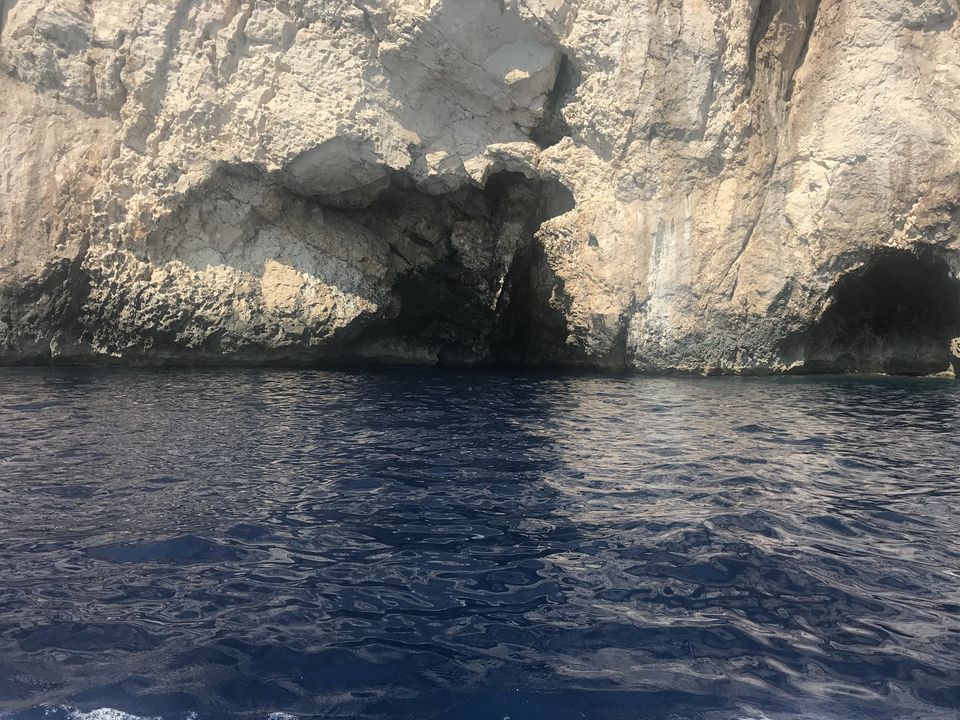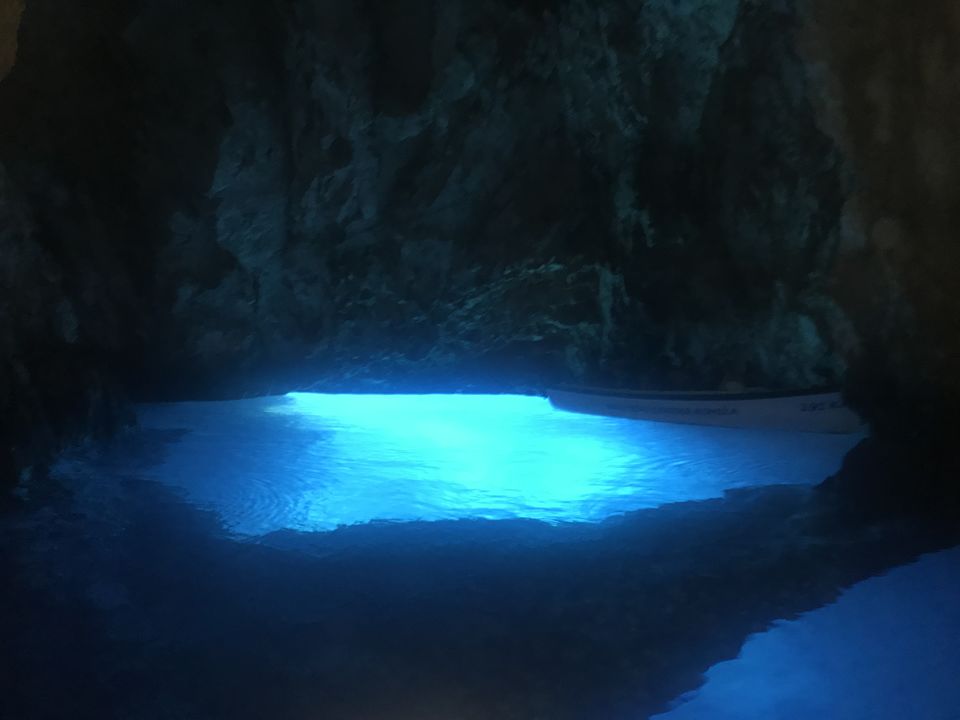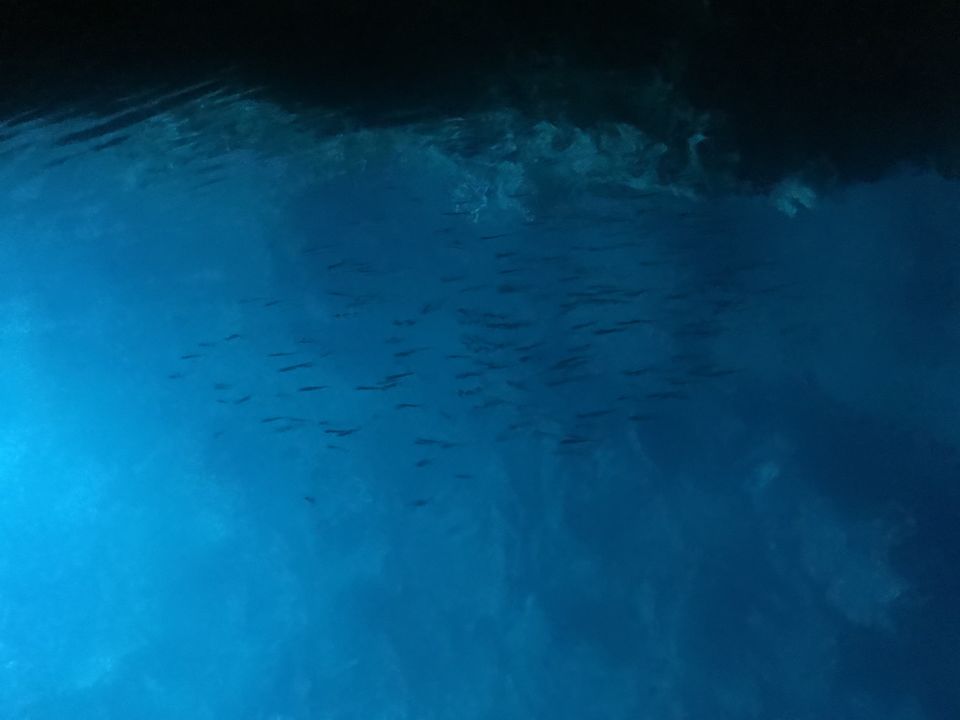 Just after reaching komiza from blue caves,we spotted the restaurant Konoba Koluna on the opposite side of the road.They specialised in seafood and my husband decided to try a squid dish with me sticking to my regular bowl of pasta.(Unfortunately,for him the dish did not deliver in terms of taste!)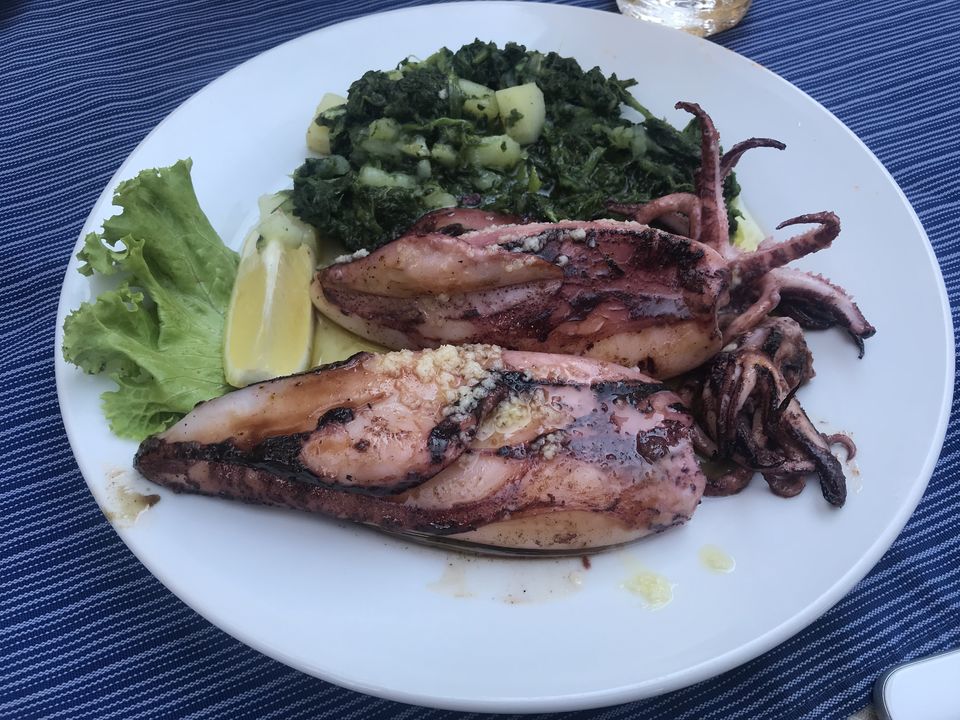 For the return journey, we opted to take the long route(18 kms). Through out the way you can spot the vineyards.We wanted to go to the highest point on the Mount Hum and drove in that direction(Hiking and Cycling are other options of reaching this point).When you reach the top,you can see the panoramic view of Vis spread below the church of the Holy Spirit along with the sea and surrounding islands.
Another place to visit: Tito's Caves( There were reptiles(which I hate!) on the way and nobody around so sadly couldn't make the climb to the caves)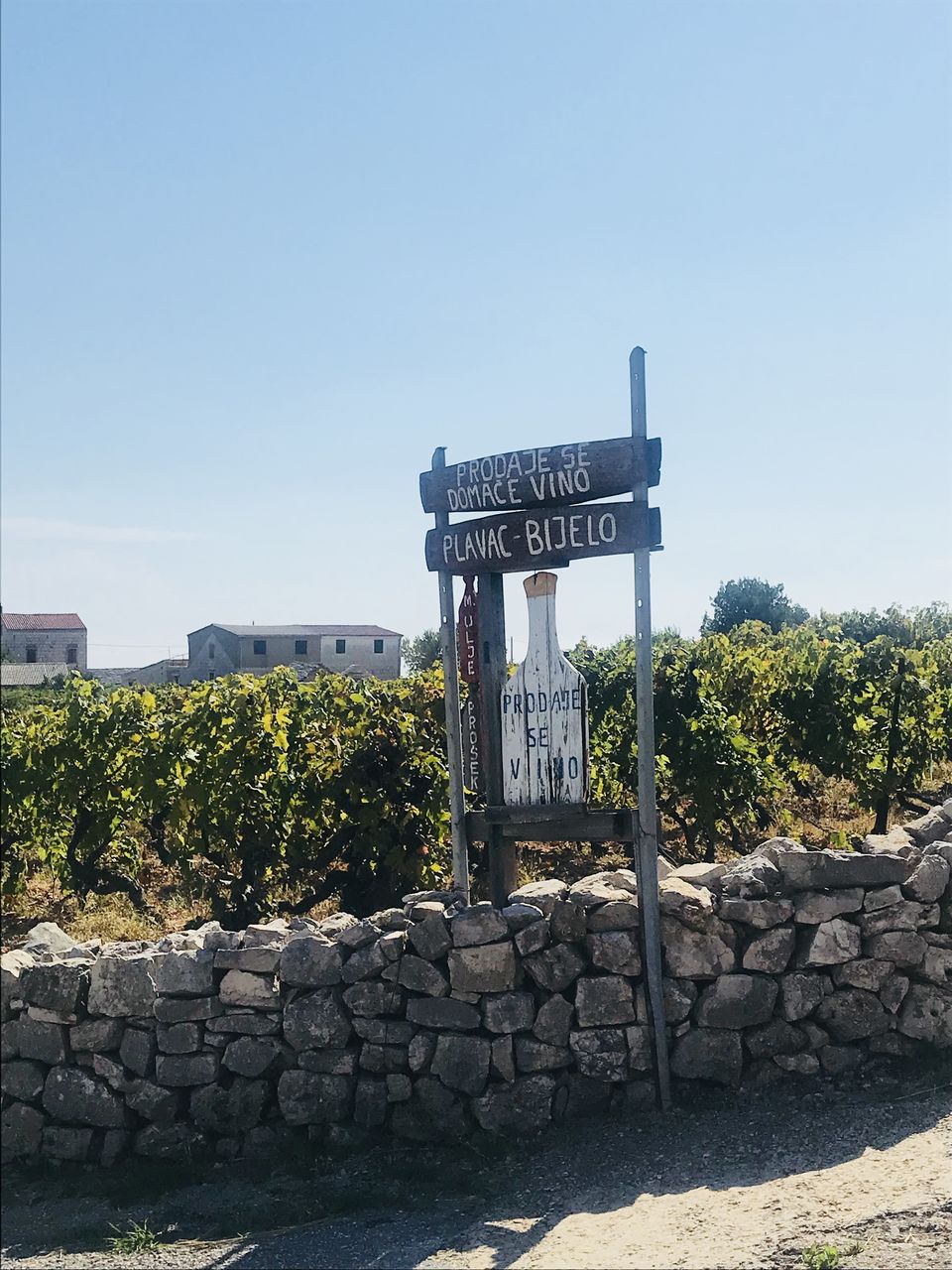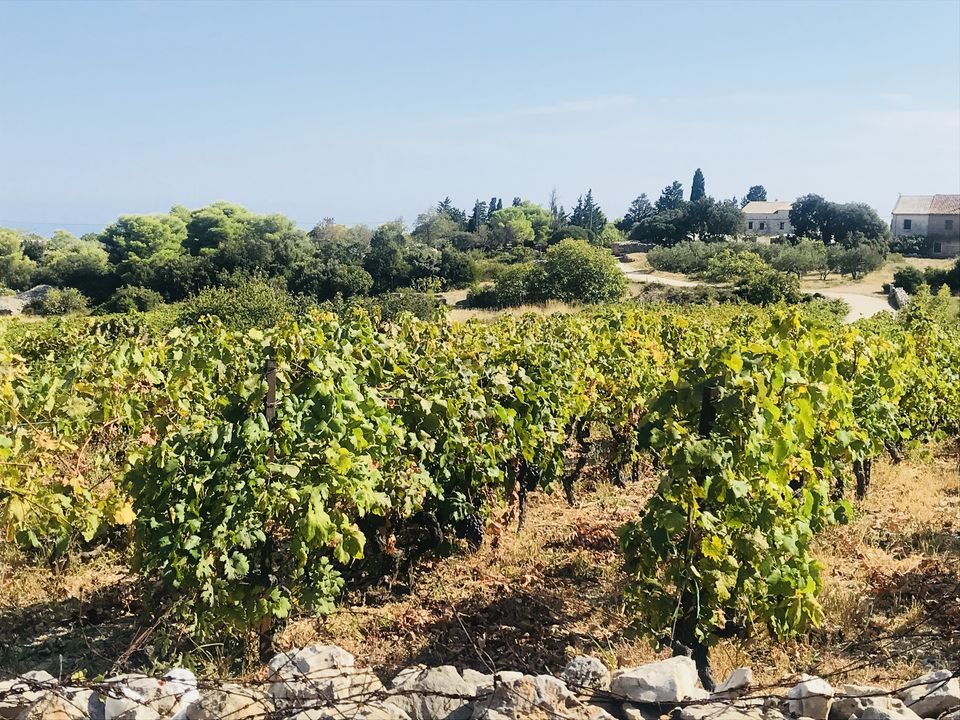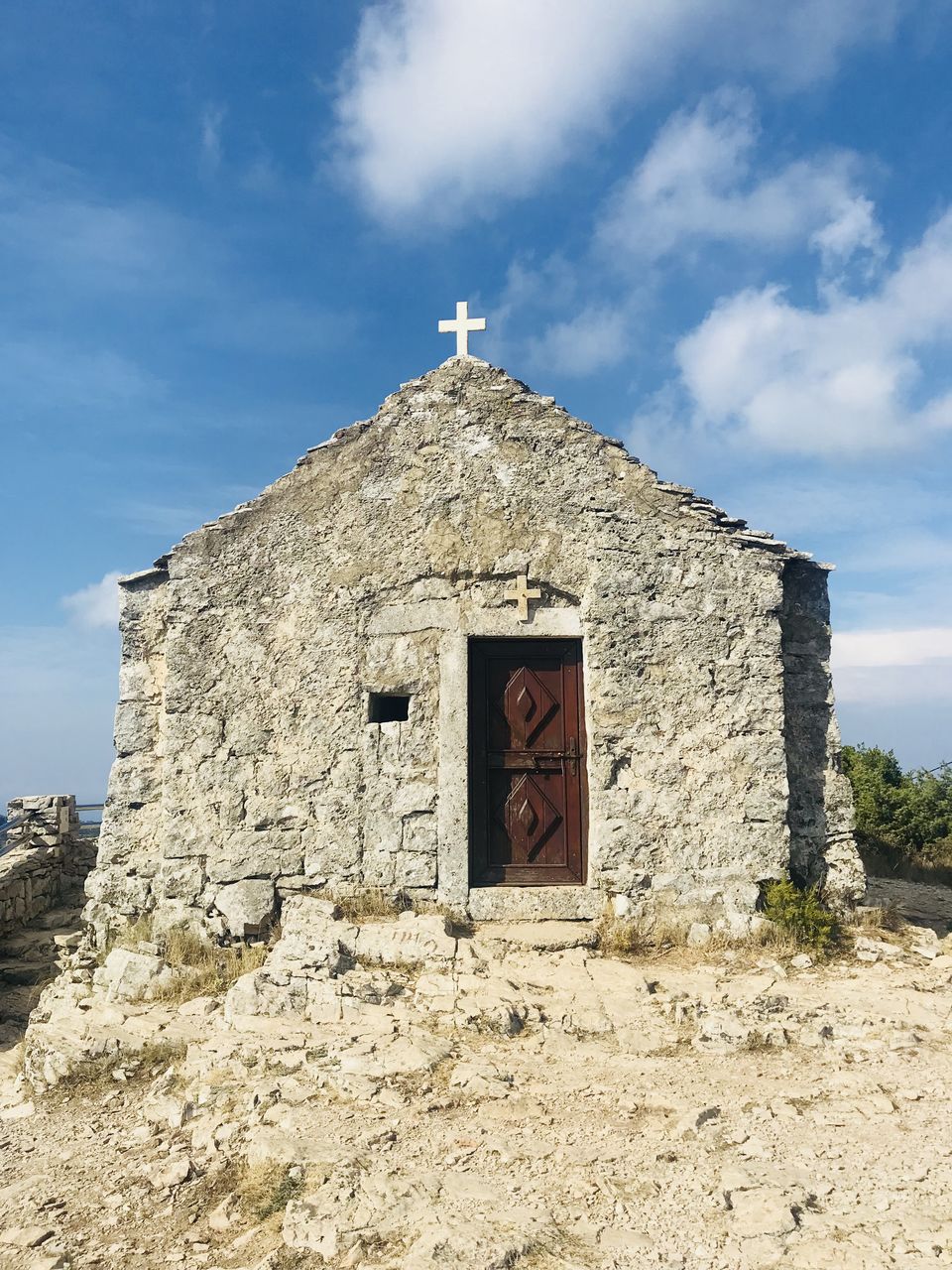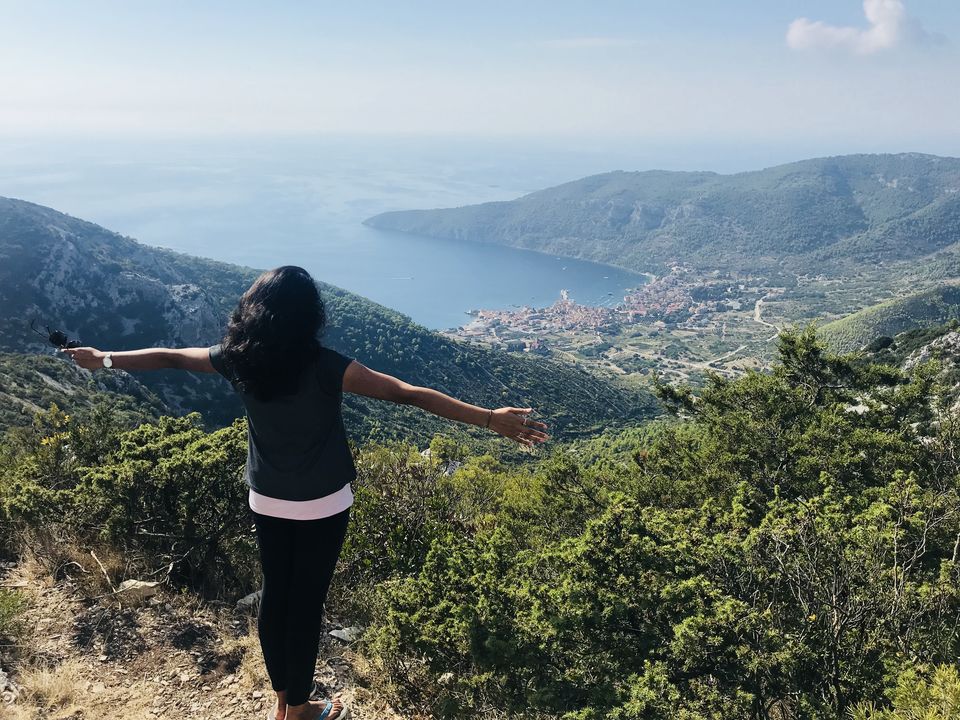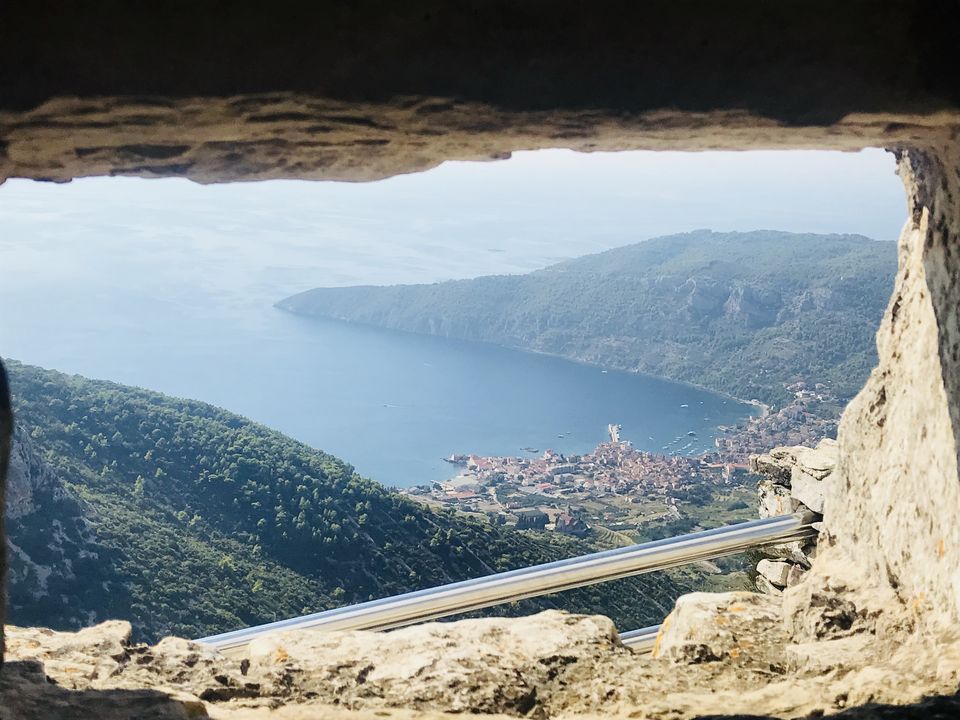 We had to check out of Pomalo and move to Apartments & Rooms As(just in front of Pomalo) as it was completely booked for the day.The room was on the ground floor(It had a kitchen,counter,dining table,TV and several other amenities as well) and we had a very comfortable stay here as well.After having a quiet dinner at the waterfront we decided to spent the night in our apartment with some local wine and a dessert.
Cost: 60 Euros/night