Singapore needs no introduction for the global tourist. There is no shortage of tourist attractions, which can keep the tourists on their toes and come September 3rd week, when the F1 Grand prix comes to town, it is even more hectic.
So, amidst all this hectic activity, I decided the most peaceful way to stretch your leg muscles and still soak in this modern day metropolis was to take a 1 day break and with the kids, we enjoyed an idyllic cruise along the Singapore River.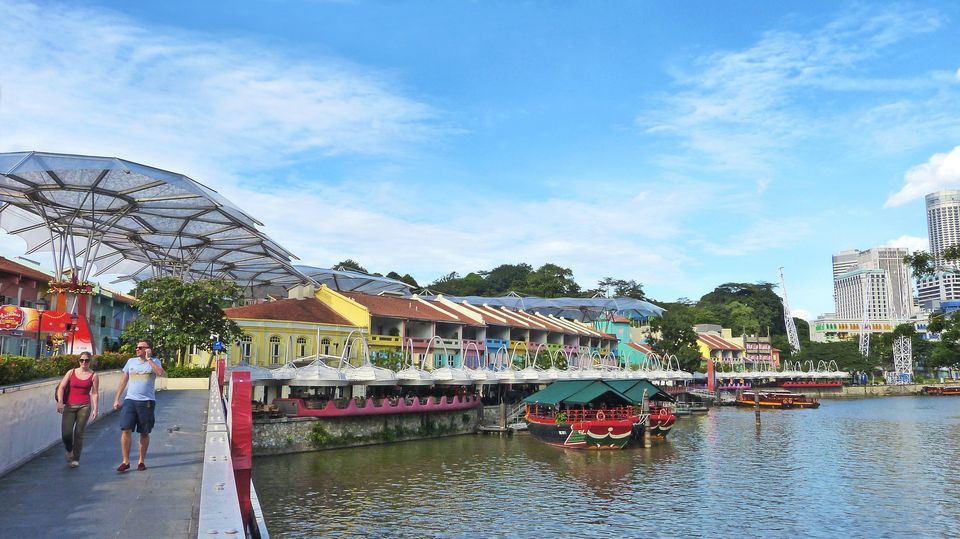 When we say cruising we don't mean those grand voyages ala the Titanic, though those types of luxury cruises are available from Harbour Front. A cruise along the Singapore river basically is a 1 hour small boat ride (in boats usually called bumboats) taking in the scenic spots along both banks of the Singapore river.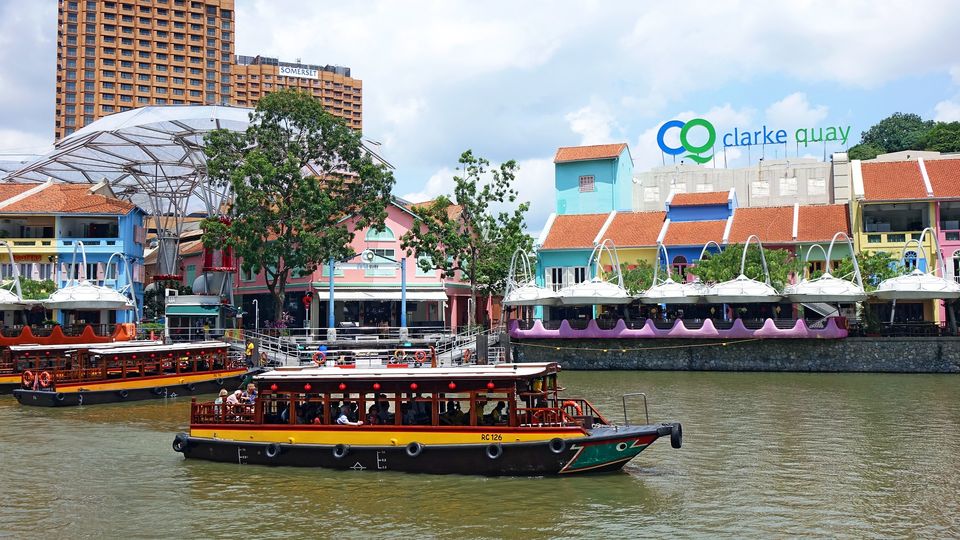 This way instead of the missus dragging me across all the malls or the children dragging me to all the rides, I dragged them down to Clarke Quay to hop on to a small bum boat and enjoy a Singapore River cruise.
There are 2 companies offering such boat rides Singapore River Cruise or Singapore River Explorer. The boat rides are usually between Clarke Quay and Marina Sands with a few spots along the river where you can hop on or off. You can either take an express ticket, which as its name says is a short ride from 1 point to another. If you want to stretch your legs and your wallet a bit more, you could opt for the full-tour ticket which is a leisurely 45 minute to 1 hour ride from one end to other end and return.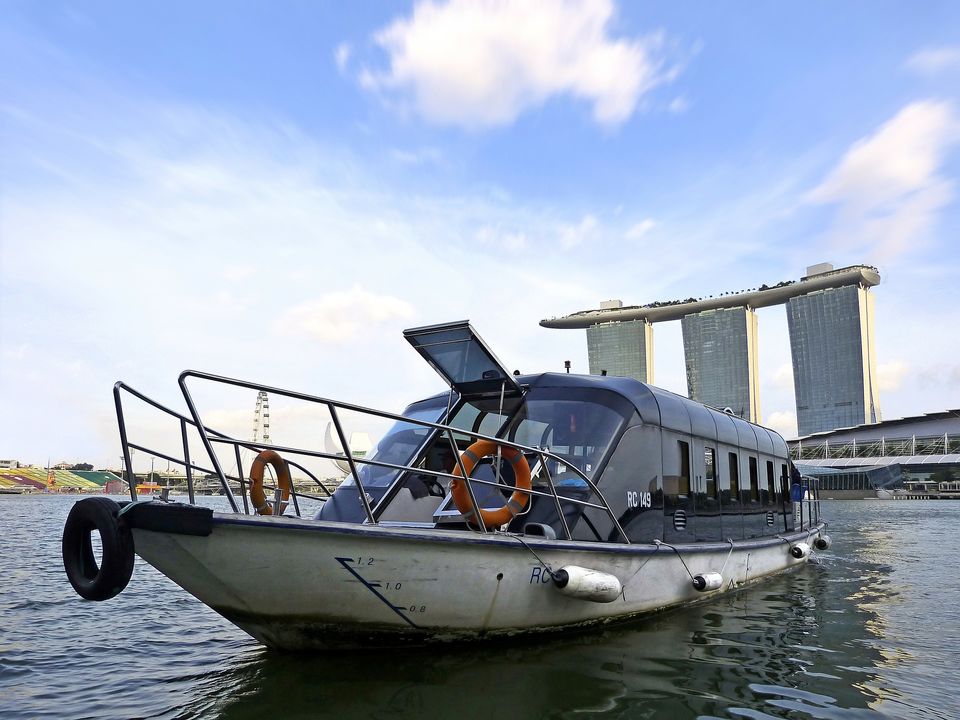 We ended up taking a leisurely one hour ride with Singapore River Cruise at their pick-up point at around 5.30 pm, just in time to catch the sunset as we rowed along the river.
Key Attractions on our Singapore River
If you are expecting your Singapore River cruise to be similar to the Paris River Seine cruise which I had taken some time back, you may be a bit disappointed. There are 1 or 2 bridges, but definitely not the 14 or so historic bridges which you one sees on the Paris boat trip.

Some of the iconic spots which we came across along the way (lucky for me, the wife was doing the selfie clicking, so my eyes did not miss any details) are
a) Raffles Landing Site – Sir Stamford Raffles, a British explorer is credited for developing modern day Singapore from what it was before a sleepy fishing village. The site where he first step foot was honored by building a statue of him there.
b) Quaint Shop houses along Boat Quay – We spotted a row of interesting cafe's and tourist shops along the way.
c) Fullerton Hotel – An iconic hotel built in the grand British style along the waterfront with fantastic views.
There is a legend of 1 or 2 authentic ghosts, who still reside in the hotel to welcome you.
d) Esplanade Singapore – An iconic arts building built by the Singapore government in the shape of Singapore's most loved fruit, the durian.
e) The Merlion Park – The Merlion or Singa the Lion is Singapore's national animal and an iconic statue of the Lion with a fountain from its mouth is a nice landmark is what we spotted along the tour.
f) Singapore Flyer – This gigantic merry-go-round, which we had taken, last year suddenly seemed more gigantic to us as we sailed past it a bit more nearer.
g) Marina Bay Sands Integrated Resort – This iconic hotel completed in 2010 can easily be recognized by its boat shaped terrace at the top of the 3 hotel buildings. The missus wanted to alight here to do some shopping, but I promised her a fine dinner at Clarke Quay, so we stayed on to complete the peaceful round-trip.
If you are in a particular romantic mood with your partner or your group wants to have a bit more fun, private night cruises and party rides could also be arranged all the way to midnight. With 3 kids trying to go along the river at midnight is not in any way going to a fun experience. You do need to keep an eye out for any of your boisterous kids taking an unwitting jump into the river.

If you enjoyed reading about our languid bum-boat ride, you should also park your bum on one of those bumboats and take many of those postcard photos to put up in Instagram and make all your friends envious.