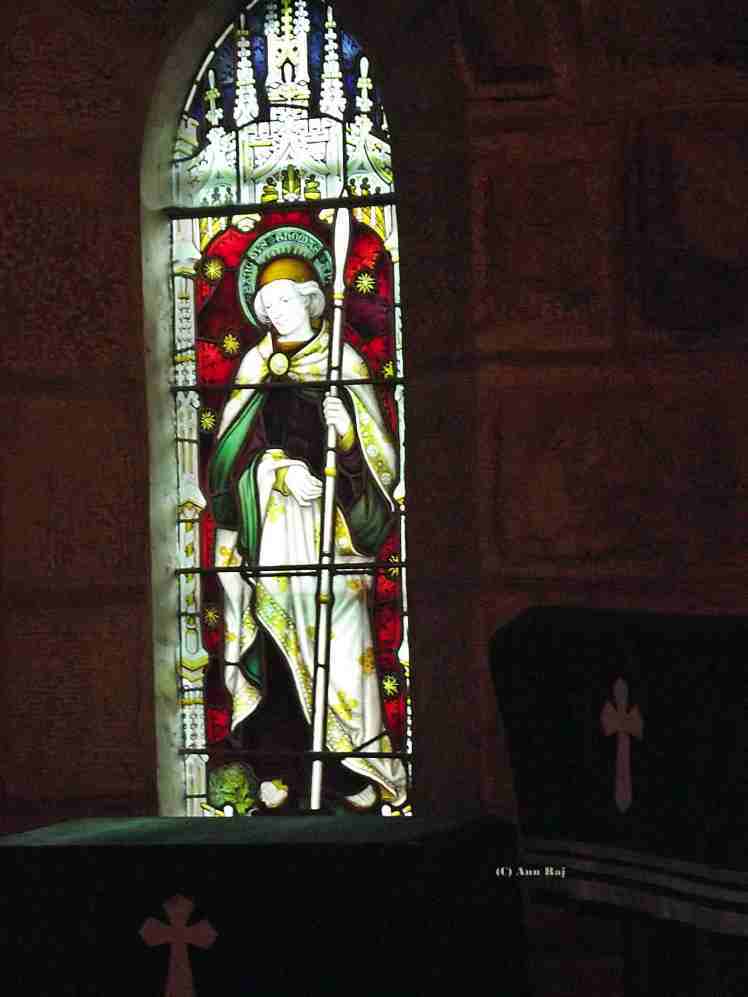 Not heard about this church? No wonder. No tourist guide would ever tell you about this church, not many people would add this to one of the must visit places in Munnar.
For pictures of the church Click here
Even before we had reached Munnar, this church was on our itinerary. The Google Map helped with the location. On reaching Munnar we realised that this church was close to our hotel and was on the main road itself (Kochi-Madurai-Dhanushkodi Road). This church is located on a small hillock, right next to the BellMount Resort.
Our cab driver Saxon Savio had no clue about this church. In fact when we told him to drive us till the church, he used the services of google maps. He accepted the fact that till date no one has ever asked him for the church. But post the visit he was sure that now most of his guests who are interested in slightly off beat things in Munnar would be informed about the Church.
The church is more than a 100 years old and is a reminder of the British Legacy of Tea Planters in Old Munnar and the missionaries who arrived here.
Ms. Ilianor Knight, wife of an early missionary Henry Knight died of Malaria and was buried here in 1899. A small church was built in her memory in front of the small hill where she was buried. There was a small graveyard at the back of the present structure where many people of British origin were buried. The church site was consecrated by Rev. Noel Hodges on April 15, 1900, foundation stone of the church was laid by Sir A.K. Muir who was the Director-in-chief of Finlay Muir & Co. Establishment (The tea company). The church was inaugurated on April 16, 1911 by Rev. W.F.B. Hoysted who was the first priest.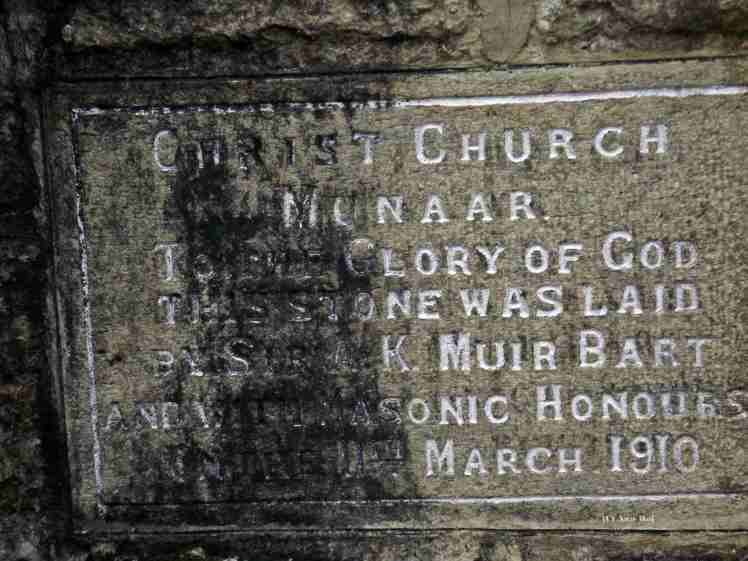 The church was the first place where residents of Munnar reached for refuge during the heavy floods in Munnar in the year 1924 as it close to the main town and was on a hill.
The church is designed in Gothic style and granite has been used for construction. It has beautiful stained glass windows which depict the Biblical characters and saints. An interesting feature inside the church is that one can find number of memorial brass plaques with names of some prominent people from the Plantations or the Munnar city inscribed on them. Reading these plaques takes you back in a magical era.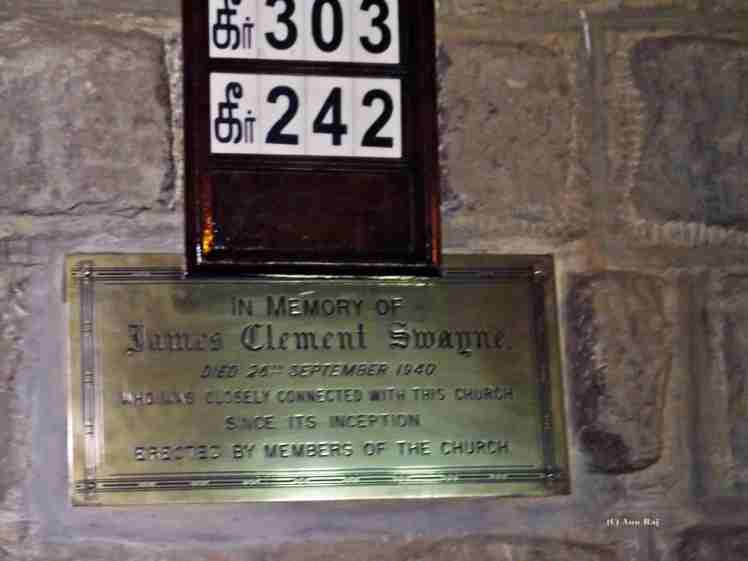 The church interestingly is visited regularly by 2 nd, 3 rd and 4 th generation of descendants of the British Planters who are buried here.
For more photographs of the Church Click Here Location Locate CSI Church Munnar