With the aim of providing comfort to passengers during inter-city journeys, the Indian Railways is launching a new premier train called the Tejas Express, between Mumbai and Goa in June.

Showcasing the future of train travel in India, the 20-coach train will come fitted with LCD screens, automatic doors, onboard wifi, coffee-vending machines and magazines, among other features. Each coach has cost around Rs 3.25 crore and took six months to manufacture.
The newly-designed coaches of Tejas Express can run at a speed of 200 kmph, however, due to restrictions related to rail tracks, these coaches will run at a speed of 160 kmph.
Once the train starts operating on the Mumbai-Goa route, the service will be extended to the Delhi-Chandigarh route as well.
Here are a few other highlights of Tejas Express:
• Passengers on Tejas Express will get a taste of the choicest cuisine curated by celebrity chefs
• A first for Indian Railways, Tejas Express will have automatic doors and secured gangways for all coaches
• All coaches will have a digital destination board, electronic passenger reservation charts and integrated braille displays for visually-challenged passengers
• The train will also have water-level indicators in bio-vacuum toilets, sensor-equipped taps, and hand dryers
• It will have an executive class and chair cars, all equipped with features such as suppression systems, fire and smoke detection and overall improved aesthetics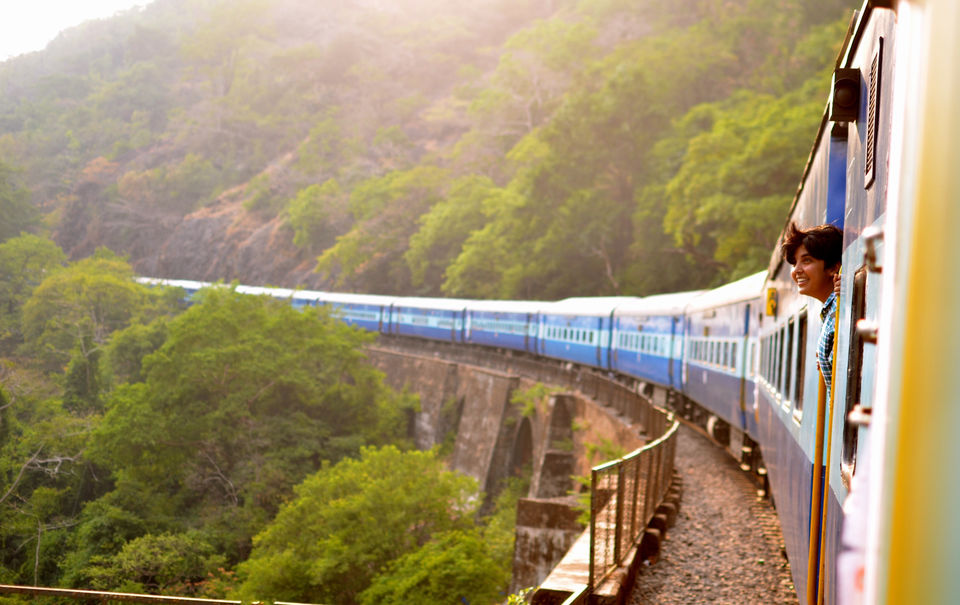 Also read: India's First Train With A Glass Ceiling Is Here!
Looking for hotels in Goa and Mumbai? Let Tripoto help you find the best ones.
Did you know you can sign up for a Tripoto community account and share your travel stories with 25 million travellers? Get started here!