India is the beautiful incredible country that not offers you to explore stunning destinations and amazing adventure locations but also present such extension range of natural herbs that you can't anywhere other than India. India is also known as the home of natural spices that also spice up your dishes and add great texture and flavor to your preparation. If you really want to introduce such amazing flavors to your taste buds then discover the multiple mouthwatering cuisines of India. It is true that all these natural herbs make your food delicious but at the same these farm fresh ingredients like turmeric, tulsi, lai chi, neem, curry leave can be used for body treatments as well.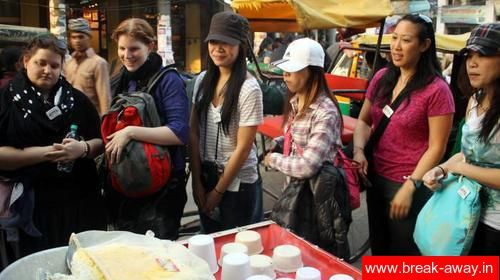 India is the country, which is home to a huge variety of cuisines. If you are real foodie then take your culinary tour down and explore the real food of India. Spend two fabulous weeks discovering the sights, sounds, and taste of India. From Delhi to Goa and Rajasthan to Mumbai, you will have a great range of food that truly makes your taste buds dancing. Experience the best street food in Delhi, the beautiful sights of the Taj Mahal in Agra, the delightful taste of Rajasthan's traditional cuisine in Jaipur and Udaipur. Opt for tailor made a tour to India and discover the colors of India's markets and bazaars. Even you will learn how to cook up delicious regional Indian dishes in a number of inspiring cooking classing while on a culinary tour to India.
Relax on Goa's beach, see Jaipur's breathtaking palace of the wind, explore the vibrant food scene of Mumbai and spend time in Rural Rajasthan that allows discovering real Indian culture. This unforgettable journey into the cultural and gastronomic heart of India will satisfy every appetite. The original cuisines of India boast of delicious snacks and starters alongside some amazing main delicacies.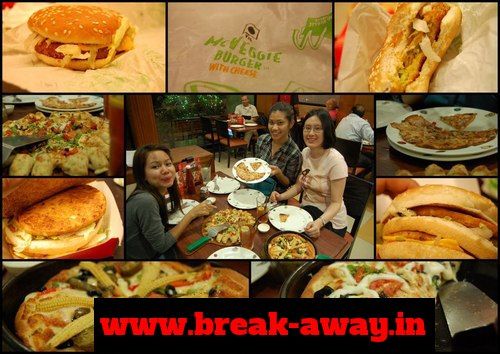 A cup of masala tea accompanied by some lip-smacking authentic Indian snacks could be the best thing that could even happen to you. Indian snacks and starters are hugely popular around the world. You will also find Indian snacks and street foods in top Indian restaurants across the globe. Here are some delicious treats from the treasure trove of Indian Cuisine.
Under North Indian Culinary tour, tourist can enjoy Mughlai cuisines, which is called the mother of all cuisines among major styles because of the major style of cooking in North India is Mughlai. Mughlai food menu includes kormas, jalfrezi, biryani, and pulao. Whereas the Kashmiri style of cooking provides the enjoyment of relishing rogan josh, Kababs, yummy koftas, yakhni pulao while Punjabi cooking styles comprise dishes such as tandoori bread, chicken tikka, stuffed paratha, mutter paneer, butter chicken, lasi and such oily yet healthy foods.