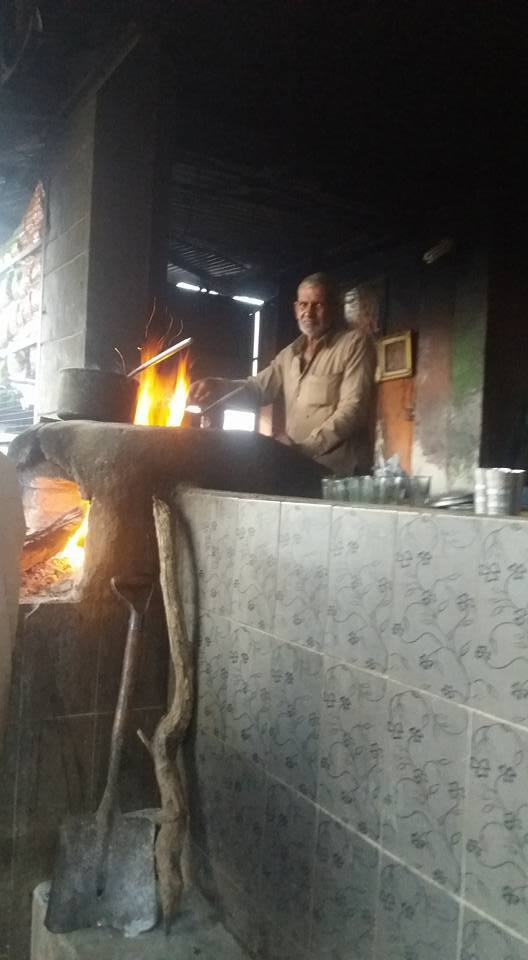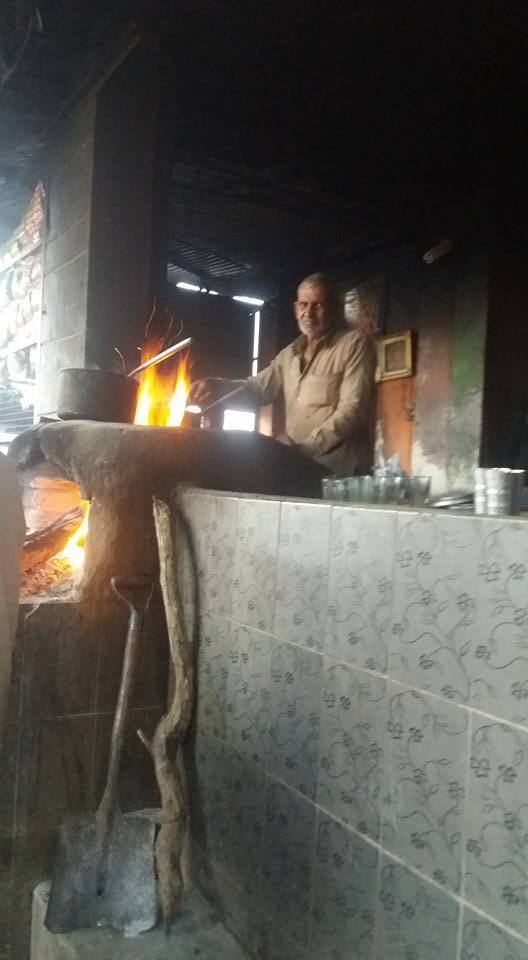 Was somewhat like a busy day I felt like having cuppa tea not the regular way instead thought why not drive to a place known to few . With this thought in my mind got my car keys and went for a long drive but with the temptation of having tea made on chulla ( stove) ancient Indian style of cooking . 39 kms from Jammu with an amazing view throughout I found a small place on the road side but to my surprise there were so many people , cars parked , no place to sit , cold weather , scenic beauty . And a man making tea in a traditional Indian way was so busy yet I managed to have a word with him :
"Hum aapne purane tareke se kaam karte hai aacha lagtaa hai "
We work in our old traditional way and it feels nice

oh well I didnt have a track of time how much I waited , the aroma filled the air with its sweetness, the moment I had a sip it was the best feeling and my decision to leave the work for a while and drive all the way to this place near to KATRA was the best yet a spontaneous decision. Just one cuppa tea wasn't enough with that thought in my mind I decided to come back again .