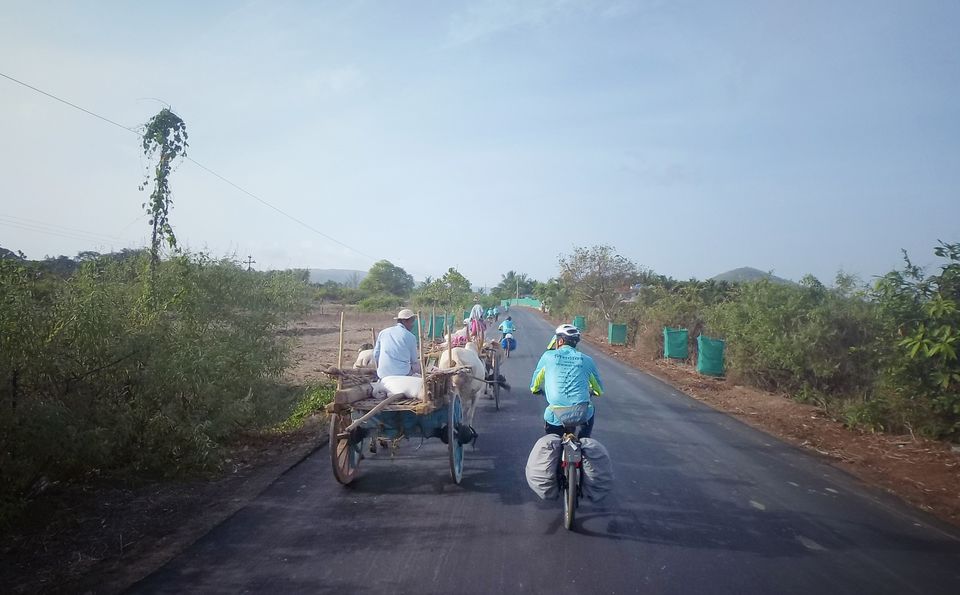 #TripotoCyclesToGoa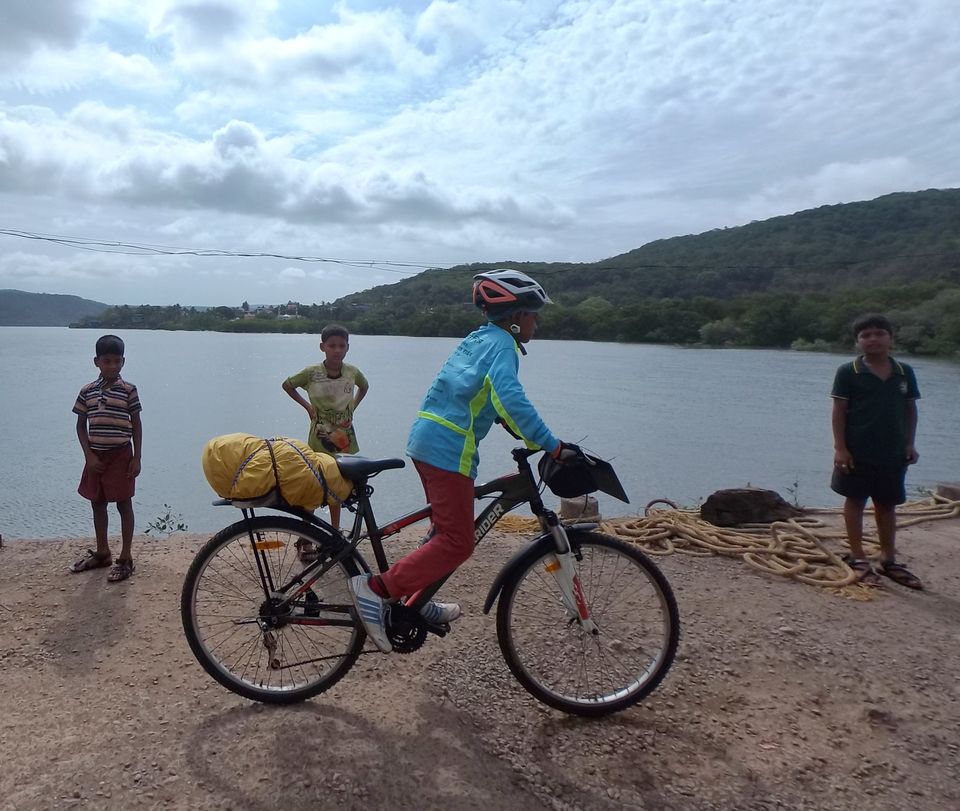 Day 2
Revdanda to Ranavali (78kms) 6th June
Starting Point : Revdanda
Starting Time : 6:30am
Breakfast point : Kashid
Lunch Point : Murud
Destination : Ranavli Tal. Dist. Raigad
Places to visit : Korlai fort, Kashid beach, Diveagaghar Temple

6 June 2017
Revdanda to Ranvali
After that unexpected easy first day, we started at around 8 am today. The road from Revdanda to Murud Janjira passes through widespread sandy beaches adorned with majestic forts and outlined by palms and coconut trees. After crossing Kundalika river, an oval shaped rock protected with a string of bastions kept showing up after every one or two turns. Yes, you guessed it right...that is nothing but the unconquered, magnificent Janjira Fort. The heart of Siddi empire. It reminded me of all the stories of battles which happened here.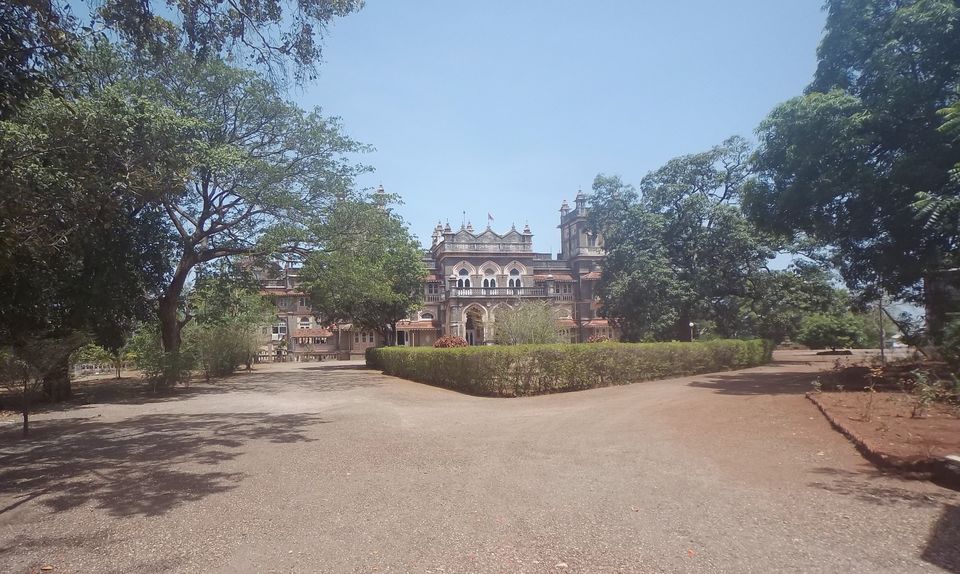 After a considerable downhill, we were welcomed by Kashid beach. But we were in no mood to waste the acquired kinetic energy to see a tourist spot. We gushed along with the wind and stopped near Siddi Palace which has an unspoiled sea view. a location so ideal to taste the salty breeze hitting off the cliff.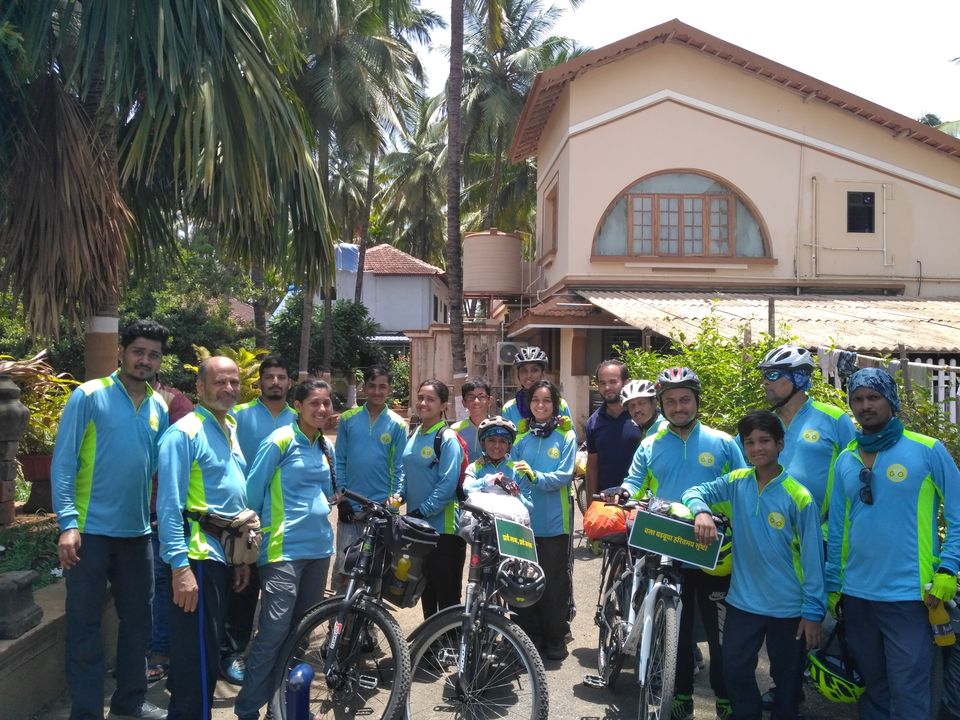 We were supposed to have lunch at Khatib residence. But in all our excitement we were way before time and we reached there for breakfast. We received a warm welcome from this family. His son came to receive us at Koteshwari temple. Mr.Khatib is a man of substance in Murud. He seemed very surprised to see our clan full of young cyclists​. The family is fasting for Ramadan and yet they were insisting us to stay for lunch. We left in a hurry as we had to catch the next ferry ride. We skipped lunch as we could not find anything nearby the road.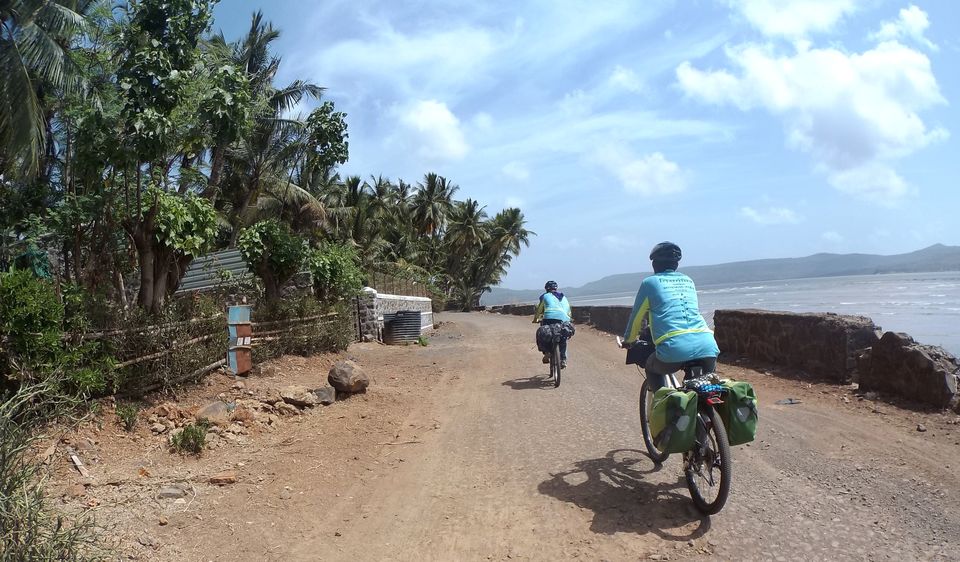 Mighty Janjira fort on right.
Crossing Rajpuri creek with a ferry.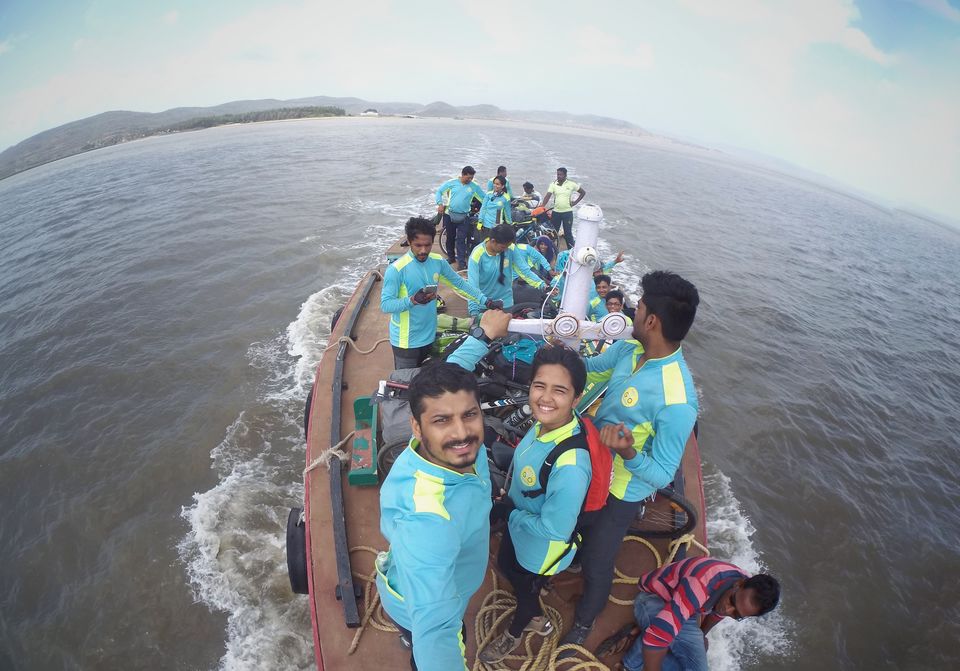 Reminds me of long fought battle between Siddhi's and Maratha Naval forces.
Both sides spent sleepless nights watching each other, waiting to take each other's positions.
Even after independence, Siddhi's wanted to merge into Pakistan and yet today we are sailing in this creek. This is where you realise whats freedom. What it takes to stay independent...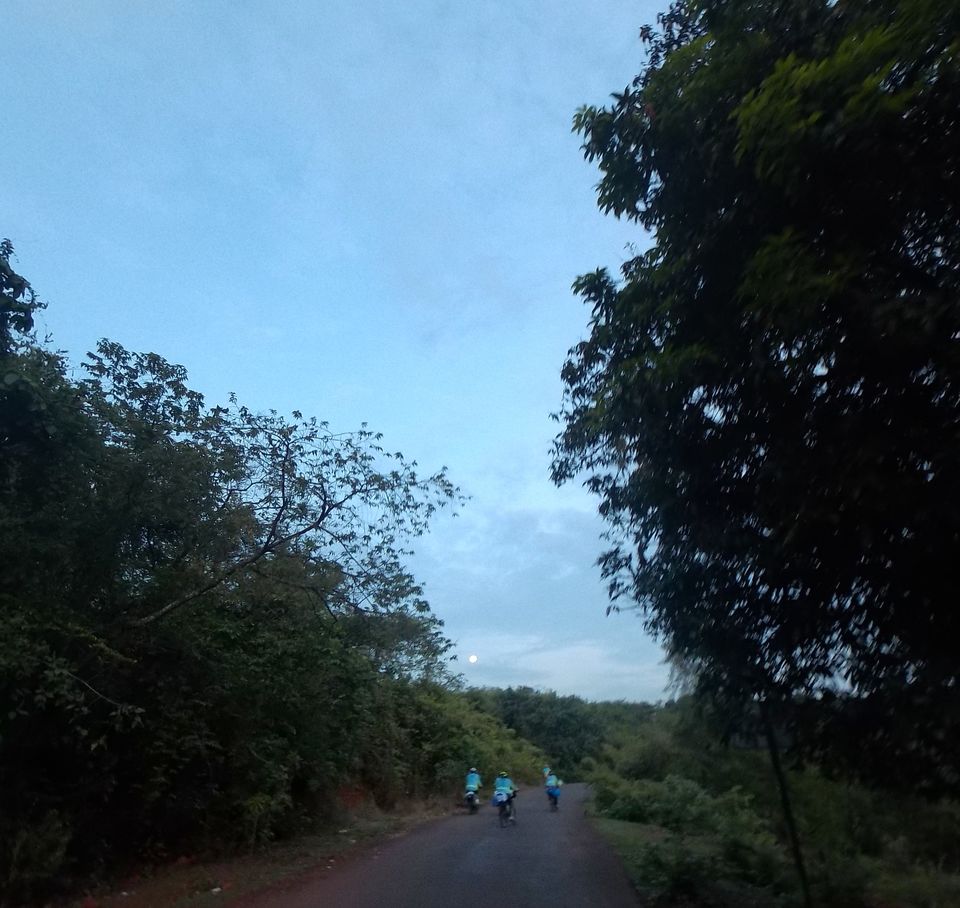 After few more ups and downs, we reached our destination-Ranvali at around 7.00pm.