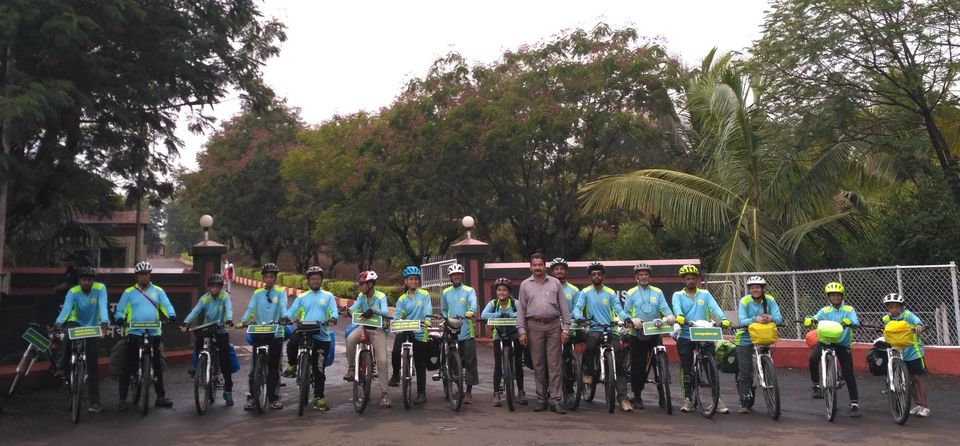 #TripotoCyclesToGoa


Day 4
Dapoli to Ganpatipule (100kms) 8th June
Starting Point : Dapoli
Starting Time : 6:30am
Lunch Point : Narvan
Destination : Ganpatipule
Places to visit : Chandika Temple , Hedavi, Bamanghal, Jaigad Fort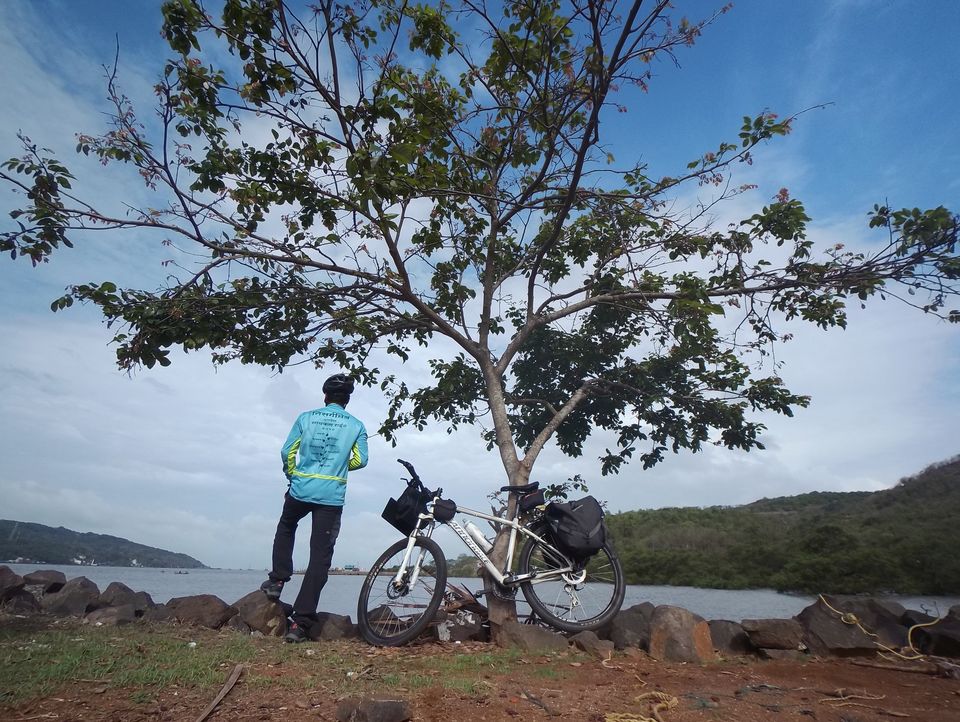 Roaring waves splashing against the boat. The rebellious sea breeze trying to roll the boat. The rain was a bit late to the party. We were still 20 kilometers away from our destination and almost all of us had no energy left in them. The road ahead was full of climbs. The group got divided based on strengths. Those who have left any against those who don't have any. It was a critical moment whether to put the bikes in a truck or peddle till the end.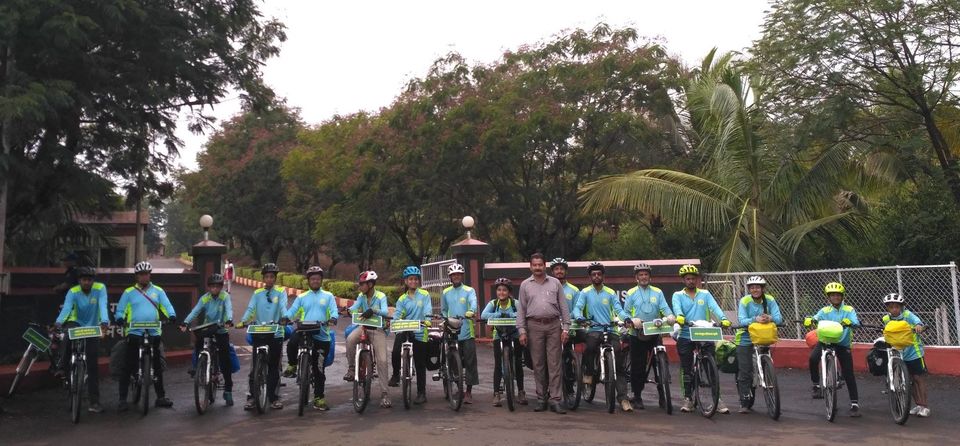 We woke up by the splashing rain drops in a calm campus of Dr. Balasaheb Sawant Agricultural University. Our cycles were cleaned just to be dirty again by the muddy roads. We thought finally the rain has started and we can swiftly ride the road ahead of us. But the road was in its worst condition and full of climbs. We also witnessed a horrible descent of the ride. The shortcut we took near Chandika Mandir was probably an abandoned brake testing range. We crossed Vashishthi river when took a ferry ride to Dhopawe. The sun was shining bright and it wasn't showing any mercy. After we took a left turn from once famous and now recently activated Enron Power Plant. Everyone was pedaling with only one mission then, to reach Guhagar for the lunch.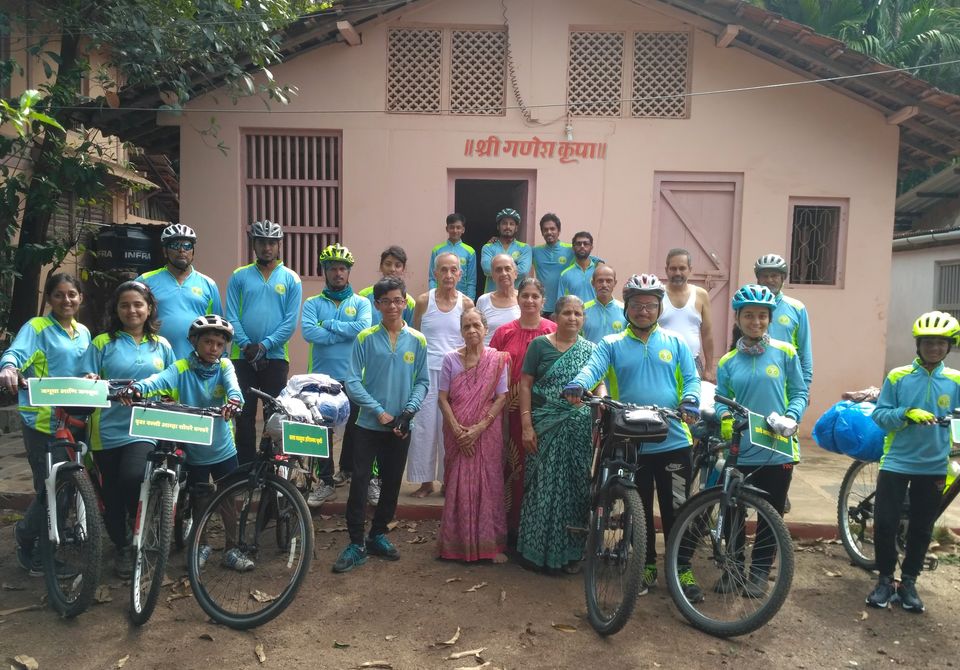 Our spot for the lunch today was an ancestral house of Mr. Kanitkar. In the middle of a plantation of coconut trees. We could literally hear the sea waves sitting in their window and feel the salty breeze. It was difficult to leave that place that early after having heavenly lunch. We took out our lights near Tawsal. The aim was to board ferry from Tawsal at 7.45pm. But we missed it. The next ferry ride was after an hour. Everyone was tired till bone by then and some of us thought it would be best to put the bikes in the truck instead of pedaling. After a tensed discussion three of us decided to pedal as we could not miss the only opportunity to ride the bike. It was just one day before full moon. A heavenly opportunity for any cyclist.
The ferry ride started and a notification popped up on my mobile. "World Oceans Day". We had spent the whole day roaming around the Arabian sea. It was nothing but coincidence. After reaching our destination at 11. We were welcomed by our group members. The odometer was clocked at 100 kilometers that day. The longest day of the expedition was finally over.