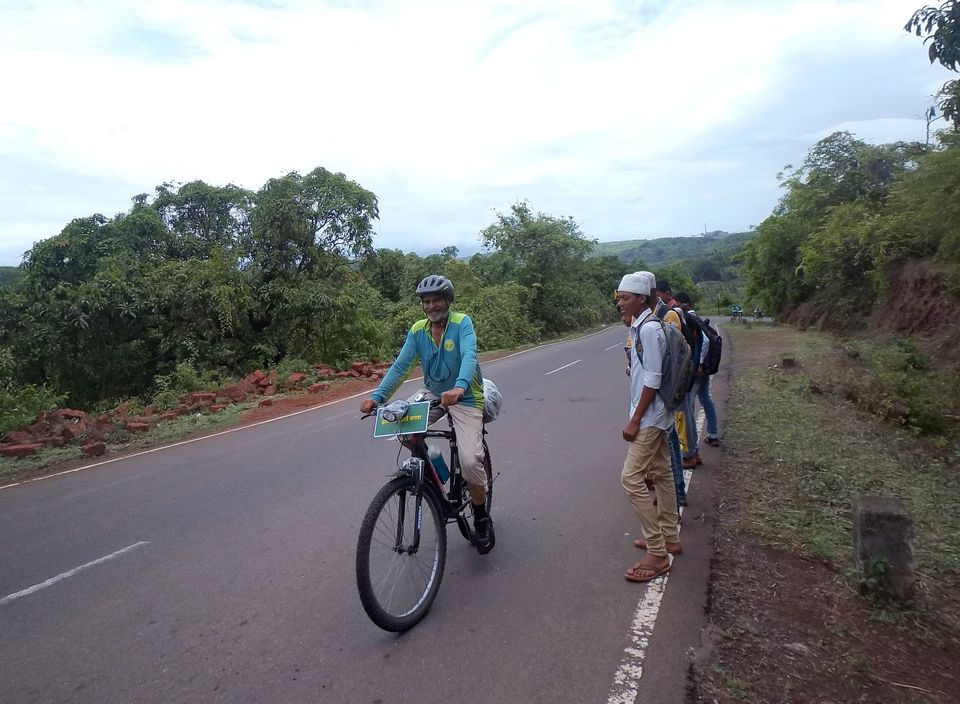 #TripotoCyclesToGoa


Day 5
Ganpatipule to Ambolgad (80kms) 9th June
Starting Point : Ganpatipule
Starting Time : 6:30am
Lunch Point : Kasheli
Destination : Ambolgad
Places to visit : Maldung, Ganpatipule
One difficult day in an expedition always affects the next one or two days.Whether you like it or not the effects may make someone think "Why am I doing this?" Why am I riding all these difficult roads on this cycle while I can just board a bus or something a lot easier? This is the crucial moment of your mental game. You are tired, you are definitely not enjoying it at that moment. In this sensitive time if you don't find an answer to your original question "Why we pedal?", you're more likely to stop pedaling.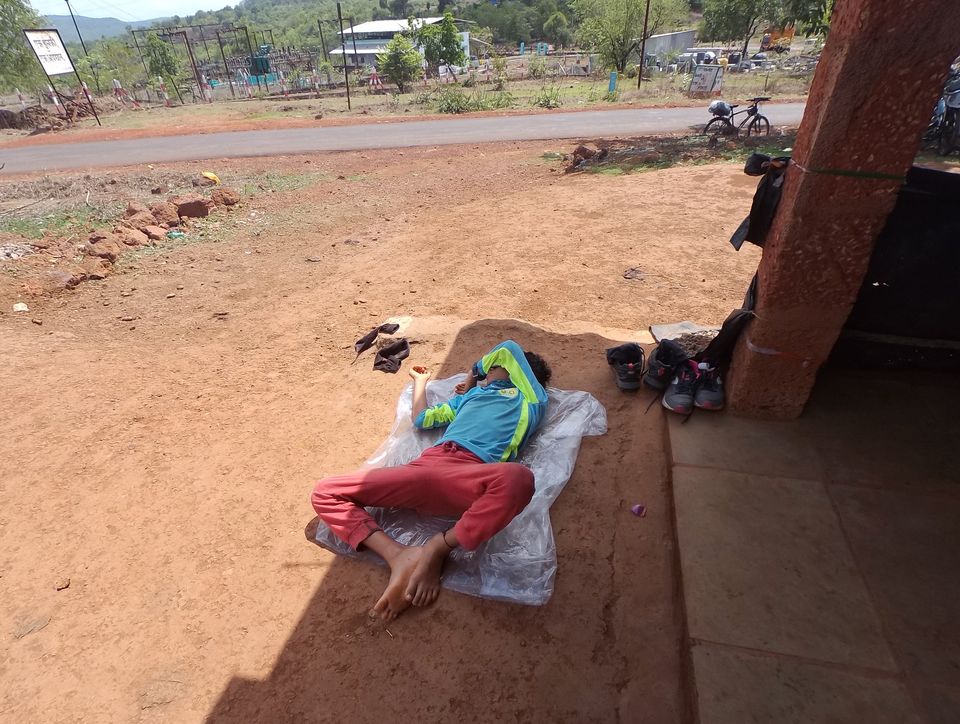 The next morning came a bad news. One of t he cyclist had decided to quit. We all tried to talk her through it. But, she was very confident about her decision.She left after with the help of a vehicle her father had arranged for her.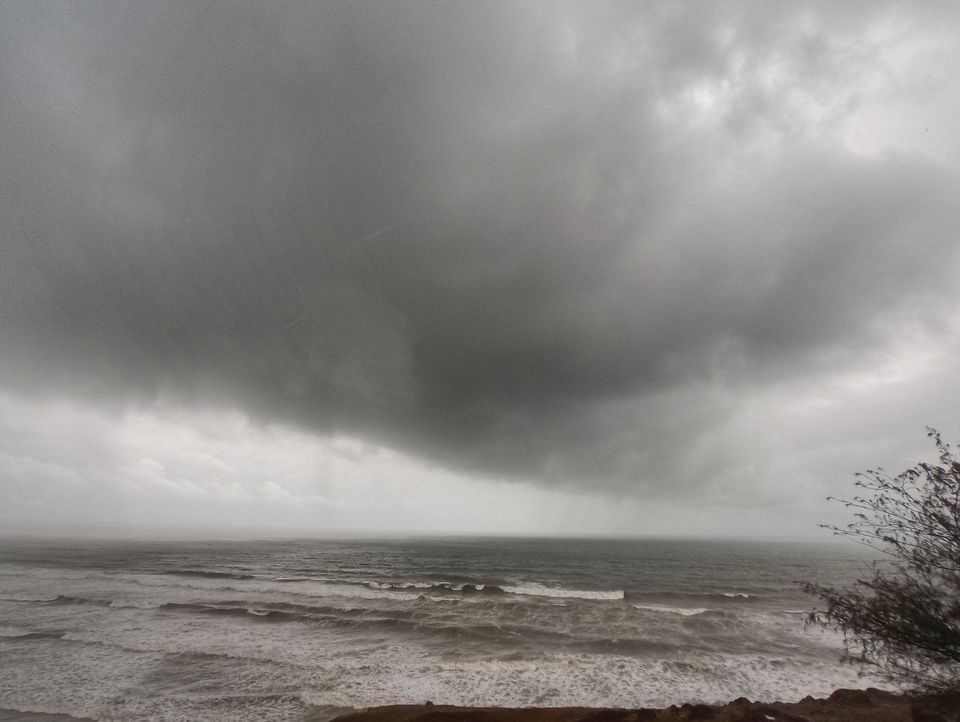 After we left Ganpatipule, we reached that famous road stretch near Arey-Warey which we often see in movies. We reached Ratnagiri for breakfast at 10:30 am. After that short break, we started another difficult part of our journey of the day. The road has climbs after regular intervals and that might frustrate a novice cyclist. When you realize that this arduous road had a bypass which was just a flat stretch it would frustrate you even more. That's what happened to us near Pawas. The team was definitely angry with me after I told them about it.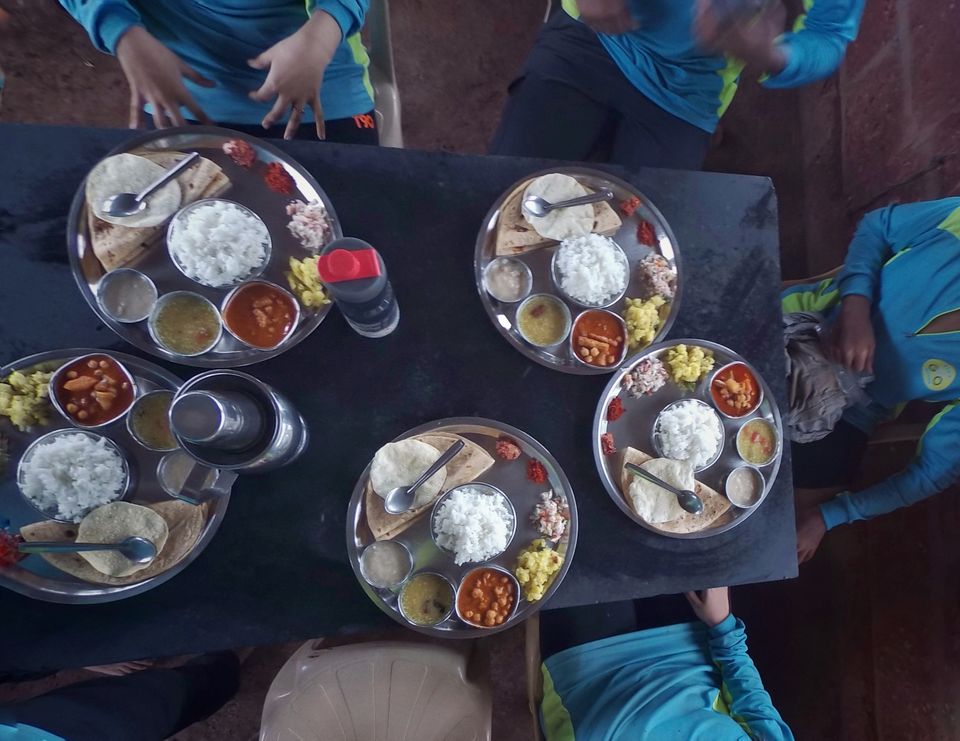 Lunch at Kashele was finger licking. Unexpected rain pinned us down while we were near village Adivre. It was already half past five when we reached Nate. I was skeptical about reaching someplace where we all could have some refreshments. Appa was cycling in the rear as he was the Last man. He was approached by two men on a bike who had brought us some Vada-pav. That was certainly not something anyone of us could imagine. They accompanied us for few kilometers, clicked some pictures with us and left. The road was narrow. It also had some potholes. Aishwarya and Aditya lost their balance in once such incidence and got themselves injured. But they handled it really well and continued to pedal which was commendable.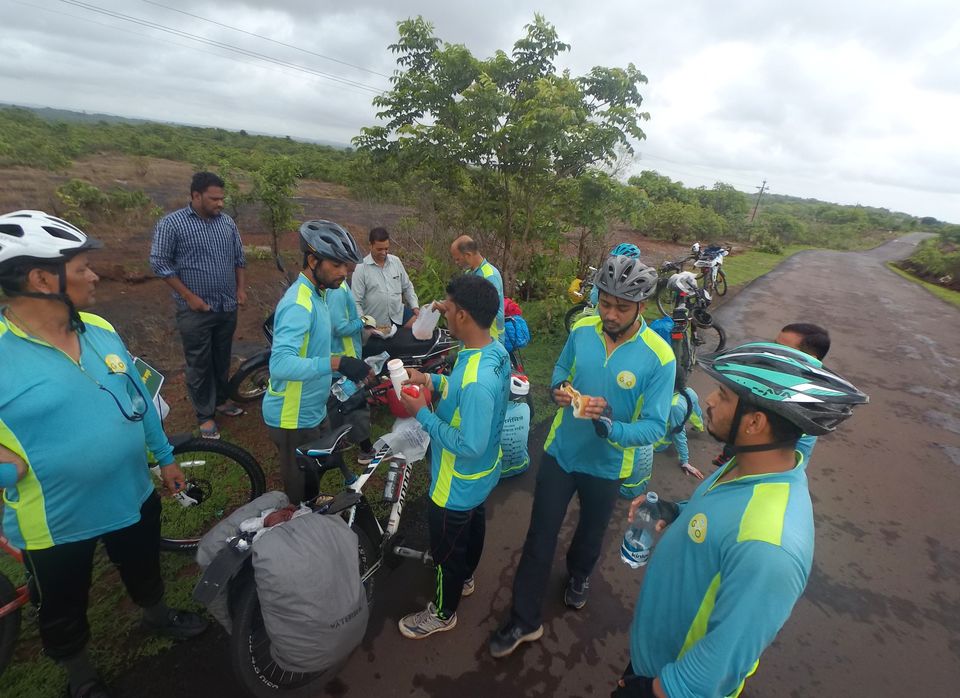 No matter how much difficult the road was, the place was totally worth all the pain.