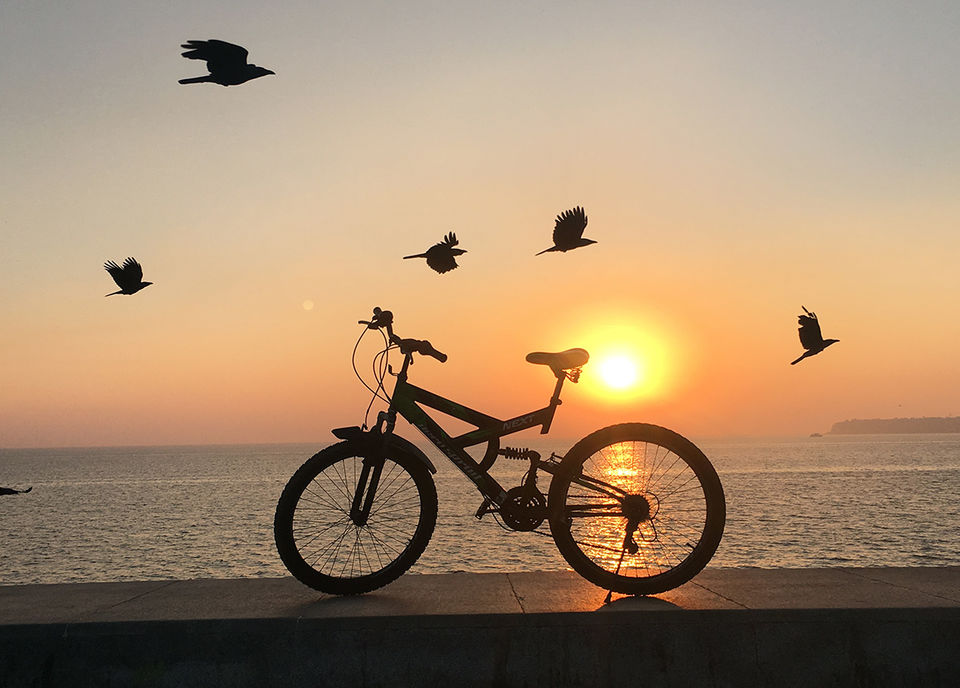 #TripotoCyclesToGoa
We have all imagined trips with college friends where we are just cycling around a mountain or enjoying scenic views. Cycling on a mountain can be very pleasing and it can calm the mind. It is one of the less cliché things that people choose to do. Cycling is for the more simplistic people who are patient in life and can choose to go slower. It is what we do on those calm trips where we have time and we do not want to rush. I like the idea of cycling around a beach or on a mountain. Since, we do not have time in our busy lives to take a trip to the mountains often enough, I decided to cycle around the city. It was not what I thought it would be and it blew my mind away. [Cycling around the city should definitely be on your bucket list because you get to learn a lot from it. It changes your perspective of looking at a city and you become a tourist in your own city. It makes you notice the small things which would otherwise be ignored. It makes you see the beauty of risk in the comfortable life that your leading in the city. Who thought that risks can only be taken on the mountains? Such tiny risks can also be taken in the city and give you the spirit of adventure.
Since I am used to living on the campus of my university, I cannot possibly accommodate to the old city life that easily. I came back to Mumbai for my Winter break and all I really wanted to do was cycle around the city like I had cycled around my campus every day. My family is like a traditional Indian family where you need to take permission from parents before trying such "stunts" and they never permit you. [Cycling around the city is actually much of a stunt because it may not be easy though I did it. It also depends on the time when you choose to cycle. Cycling during early morning can be safe and during rush hours it can be a little risky.] "The very thought of you roaming around on a cycle in the city, no matter at what time of the day, gives me cold-feet. I will not allow it no matter what", my father exclaimed when I bought the topic up. Being a typical Mumbai elitist, my father said "Take the car with you and let the driver drive behind you when you are cycling. That will be safer." The adventurous person in me would never do that and I had to go without telling him.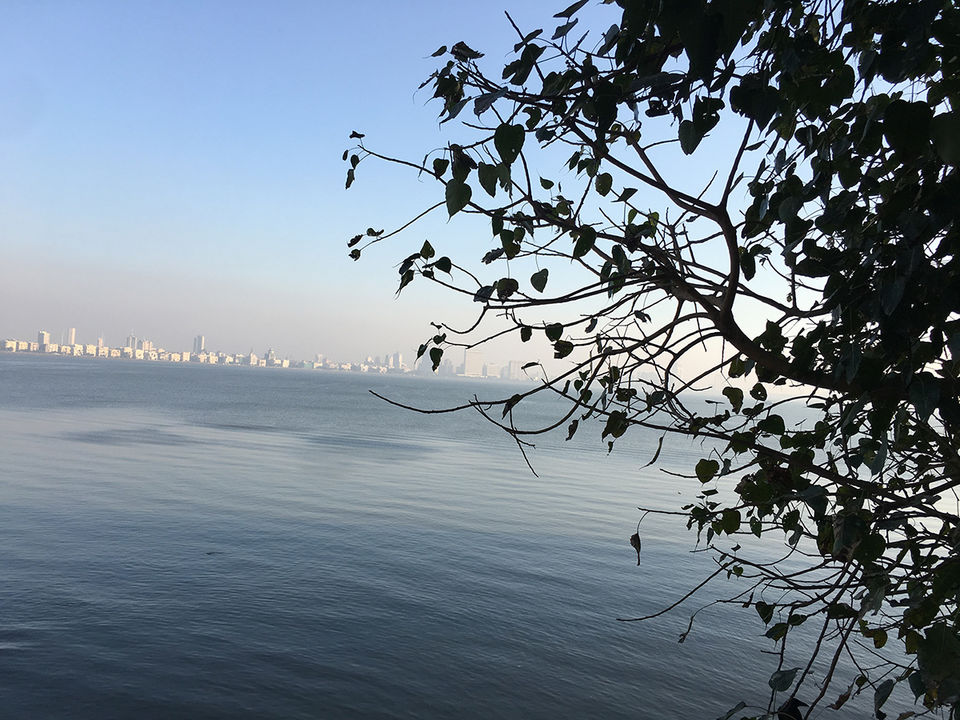 Being a persistent person, I tried to convince him but to no effect. However, risks are necessary in life and our life is nothing without them. Cycling around your own city is now considered to be a risk and that is a sad part of the metropolitan lifestyle. "You don't know how people drive in the city", said my father and I knew better than to argue with him. I told him that I would cycle around the building and took the cycle to Marine Drive which isn't very far from Malabar Hills, where I stay.
I started the journey at about 5:30 in the evening and carried a cap, my phone and earphones with me. I put on some light music in one ear and began cycling [Warning: This is something that I want none of my readers to do. Cycling around the city can be very dangerous as there are speeding cars and buses moving around. Studies have shown that music breaks concentration when people are driving. Also, the horn of the cycle is very low and other cars may not hear it so extra precaution is necessary]. Though my side of the road was empty, cars travelling on the other side made me nervous and it wasn't hard for me to imagine lying down on the ground with a pool of my own blood around me. But life is all about challenges and I had taken this up, so I had to complete it. To my surprise, the road was rather empty till Chowpatty and I was shocked that cycling around had actually been that easy (except a few busses that I feared on the street). There were occasional cars here and there but none of them came close to me and they were all very careful when they drove. Just a little before Chowpatty, I enjoyed a great view of the Arabian Sea and noticed the timeless wrinkles on the sea. Going around on a cycle, made me enjoy views like never before and I enjoyed the view much more than I would have on a car.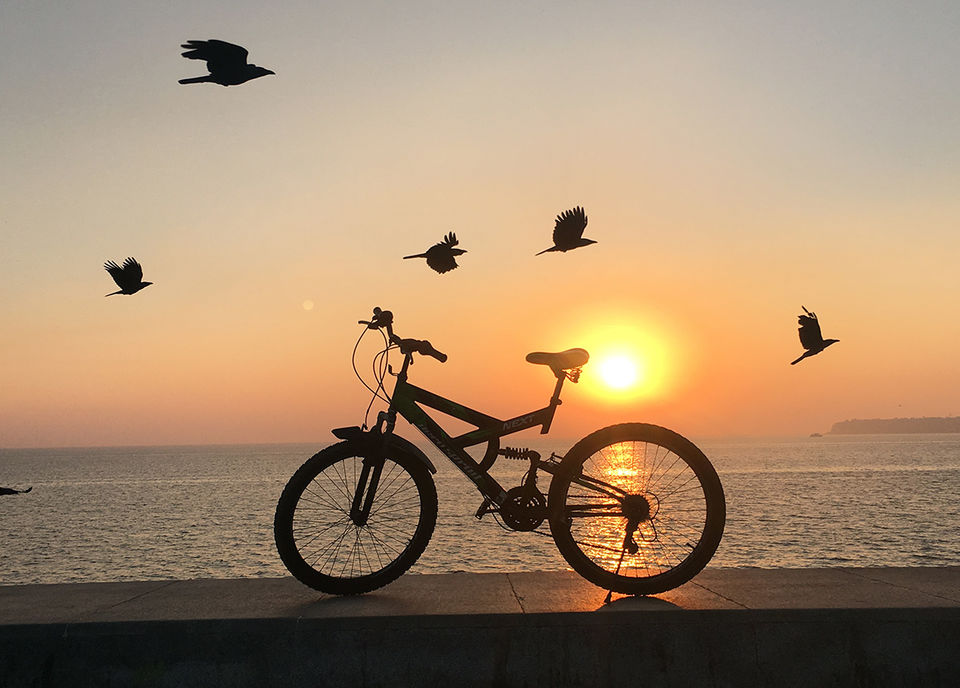 I realized that cars are the main mode of transport around Mumbai and people have lost touch with the simple lifestyle. Their choice of cars over cycles depicts the sad fast paced life in the city. Travelling in a cycle around the city made me feel like I was leading a normal life and doing nothing which the elitists of the city do. I felt like I was different and I was doing things which no one else in the city does.
In no time, my fun ride changed to a rollercoaster and I had to use the brakes constantly. From a completely empty road, the road had transformed to a traffic jam at the signal. That is the beauty and the sad part about city life. In no time can a beautiful and empty road turn into a traffic jam with many horns and loud noises. This was the best part, the fluid change of all that I thought the Mumbai streets had to offer. I could no longer use my headphones as there was the blaring noise of horns and I needed to focus. Just when I had trusted the path a little, the path was filled with obstacles. I made useless metaphors on life and the cycling path as I continued cycling. I then reached the beach where H20 (A water sports company) was previously located. The beach was now filled with couples and people eager to take pictures or feel the salty rush of the sea through their legs. I realized that the sea had its own charm and everyone was enjoying it in their own way just like the road was enjoyed by everyone in their own way. I now drove on the huge footpath and continued my journey till the bridge that marks the starting of Marine Drive. In no time, the sun began to set and the view of Marine drive was great. There was too much to absorb at once and it felt surreal. Though I had stayed in the city for eighteen years, this experience made me look at the city in a different way.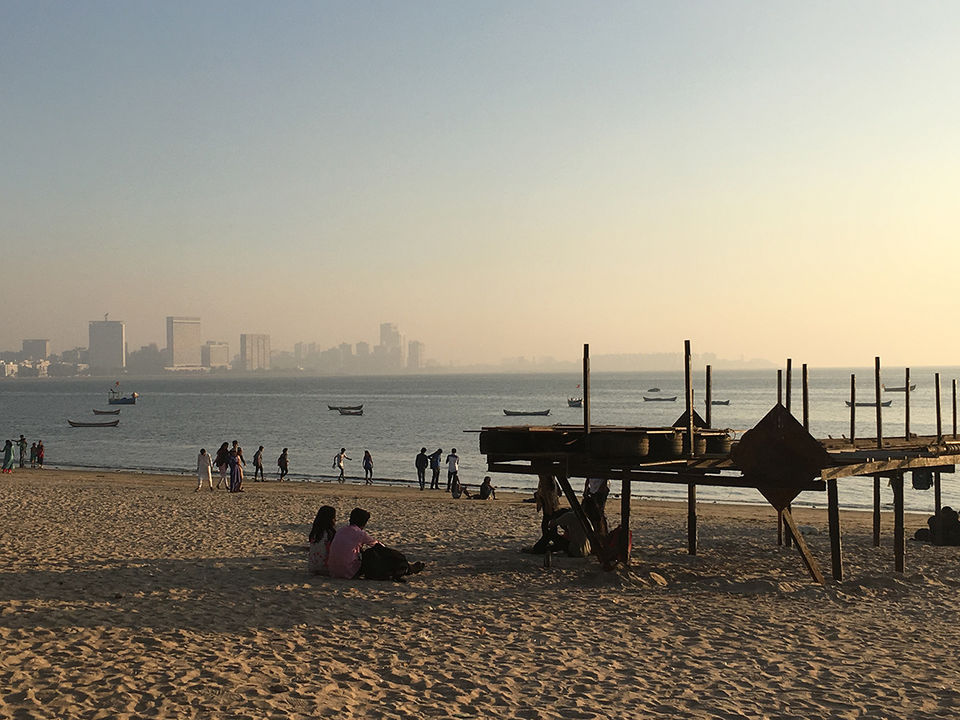 I saw Marine drive as the safest place for escapade because it is really beautiful and has the sea in the vicinity. This made cycling around the city feel like cycling around the beach. It made me reach a point which is somewhere in between both. Marine Drive is one of those exaggerated places which numerous articles and poems have been written about. It is the place which hits your mind first when you speak about Mumbai. People generally view this place in a different light when they travel there by car or simply walk around. I have stayed in the city for 18 years but cycling around Marine Drive changed everything.
My perception about the city changed when I was cycling and I realized that there was much more to the city than I saw. There was calm that was hidden in these traffic jams and beautiful views in hidden places which needed to be found with peace in your mind and solace in your heart. It is about the attitude with which people explore the city. It is rushed and they don't expect to see beautiful, scenic sights here. However, I looked at the city as a place which could give me calm and had beautiful sights to offer. What I expected from it and what I searched for ended up changing what I really saw.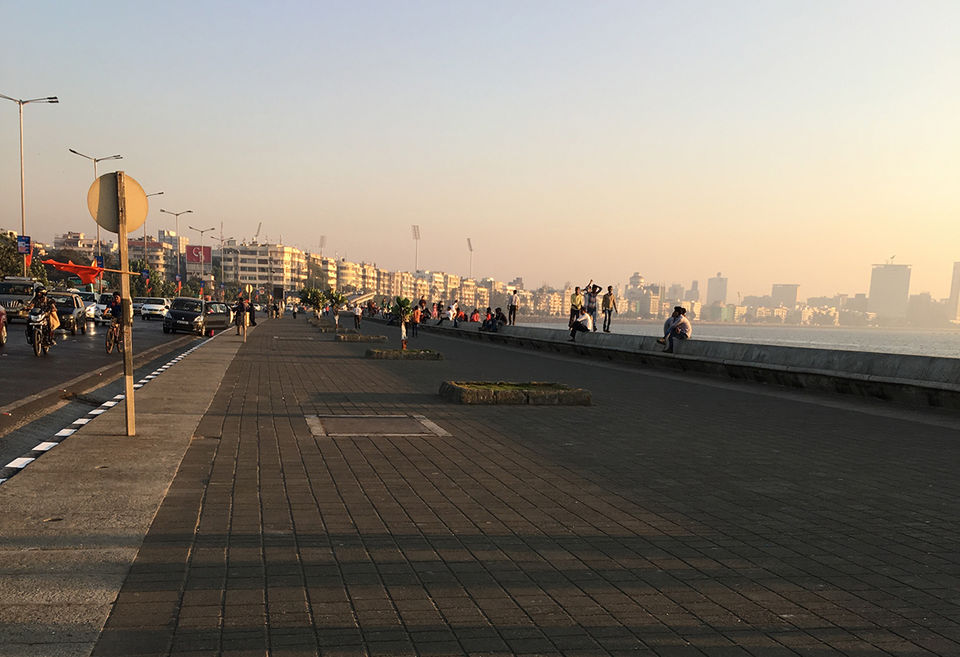 Various people looked at me and said that "Mumbai isn't the place to do this" and I replied to them saying that "Every place is the place to do everything if you have the heart to do it." For the first time, I felt like a tourist in my own city. I did receive a few calls from my parents as they thought that I was cycling around and they were worried because I had been down from long, I convinced them that there was nothing to worry about. I felt a rush in me as I had chosen what to do independently and had accomplished it. The evening and sunset then transformed into night. The whole city looked awake at this time as the traffic increased further and all the lights were now switched on. It looked like the city had woken up from slumber and was giving the habitants itself at its best. But we habitants often take our surroundings for granted and we need to wake the traveler in us to see better. I now rushed home safely though there was traffic. Mumbai is the city of lights and nothing beats its beauty at night. Another best time to cycle around the city would be to go to Marine Drive late around 2 AM at night. Mumbai is a safe city and the experience would be amazing. You could stop at Bachelor's (a famous food joint which is open throughout the night) on the way and try their Sandwiches and shakes. I assure you that the city will not have empty streets even at this time and there would still be many cars. Bachelor's would be filled with foodies even at this time of the night.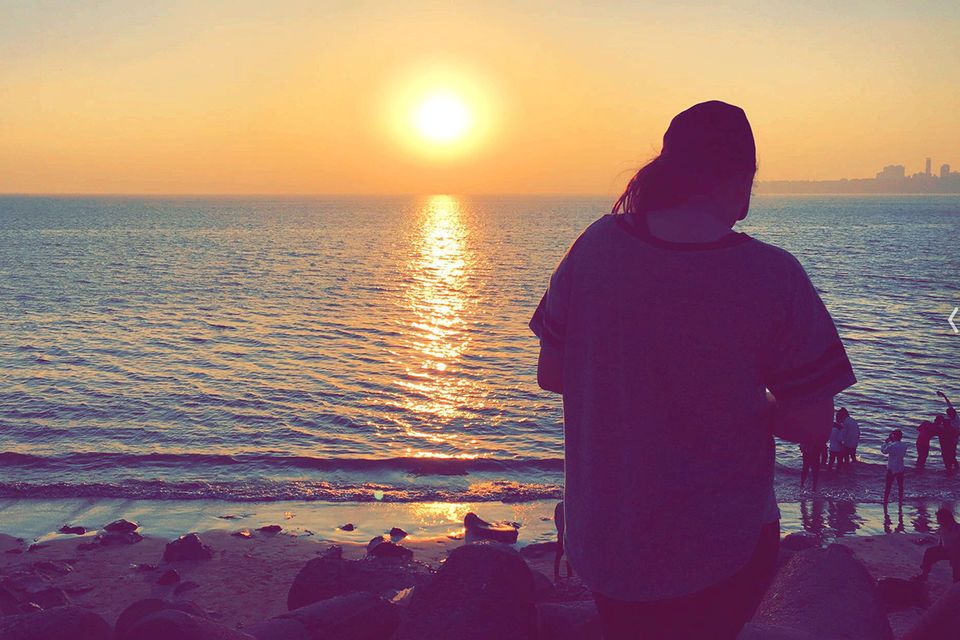 I realized that people have a perception about the city and that needs to change. This was one of the must fulfilling experiences of my winter break till now and I felt like I had a piece of this city in me that I would always hold on to. There is nothing stopping you if you really want to do something.
If you really want to explore the city by yourself, grab a cycle and see the city. It is quite safe during safe hours from about 5:30 - 6:30 in the evening, after midnight till about 6:30 in the morning. There are a lot of views which you could enjoy on a cycle. So just grab your cycle and tour your city. An escapade to Marine Drive would be the best experience to calm your mind and soothe your veins of the rush of the city life.