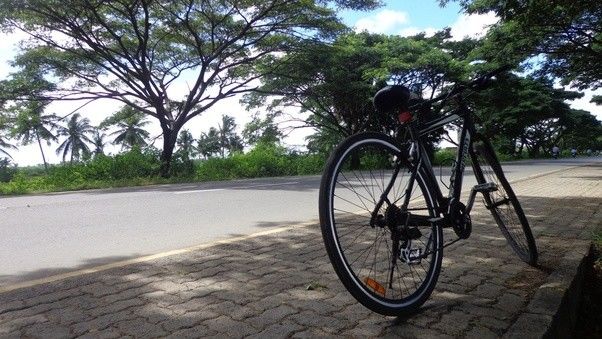 Pedalling, moving your legs, rotating your knees, is what I define as cycling. It is an adventure sport which pumps your adrenaline and gives you a positive energy to move. Right from our childhood days we are given, a cycle to ride. Today we drive suv's, BMWs, Benz, Audi's, still riding on a cycle reminds your childishness days within. Riding a cycle is a very good exercise, which removes, the fat in your body and strengthens your leg, calf muscles.
So when cycling is included as a part of your travel, you would love to see the lovely nature, variety flora, awesome landscapes pedalling all through. Here are some spots to cycle in India.
-SHILLONG TO CHERRAPUNJI- Meghalaya located in north east India, if full of bountiful nature and scenic spots. Shillong is a very popular hill station, while Cherrapunji is called "Wetland of the earth" which has rains 24/7, Shillong to Cherrapunji rout e is full of forest region, small villages, Bangladesh river plains, mesmerising waterfalls, the lovely stretch of west Jaintia hills. A week package is offered. Starting from Guwahati, with 5.6 hours cycling time in a day . The best time tov wifi is from October-March.
-MANALI-SPITI VALLEY- Himachal Pradesh, located in North India, is a spectacular tourist spot filled with river valleys, snow peaks and picturesque views. Manali is a popular for valleys, mountains and bountiful nature. Cycling starts from Nako, which gives full view of mesmerising valleys, awesome landscapes and cool air. A week package is offered with 4-5 hours cycling time in a day. January-June is the best time to visit.
-CHENNAI-PONDICHERRY- Tamilnadu located in the south of India, popularly called land of Tamils is full of cultural and historical spots amidst wonderful nature. Chennai being the capital city of Tamilnadu, is filled with variety spots to see, while Pondicherry, is a beach town. Cycling starts from chennai, which gives full view of variety flora, lush greenery, green fields and lovey hilly regions. There are 4 days packages, starting from chennai, with cycling time of 5 hours in a day. November-February is the best time to be visit.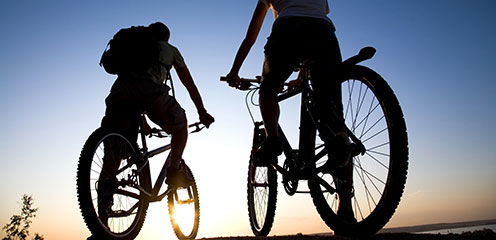 - MUMBAI-DAMAN- Maharastra, the second most populous state of India, where the name Maharastra, was derived from Maharashtra prakrithis. Mumbai is called the fashion hub of India, while Daman the small union territory of India, a beach town. The cycling route starts from Mumbai, which is filled with blue beaches, cool air and bountiful nature to see. There are 2-4 days package offered with 4 hours cycling in day. October-March is the best time to visit.
-COORG-MUNNAR- Coorg located in the district of Karnataka, popularly called the Kodagu district and a famous hill station, Munnar meaning-the three rivers, a popular hill station in the state of Kerala. Cycling starts from Coorg, where the route is filled with lush greenery, thick forests, beautiful flora to see and awesome landscapes to capture. There are 4 days packages offered, with 5-6 hours of cycling in a day.
There are many more cycling spots like, Somnath-Diu, Mangalore-Goa, Mumbai-Trivandrum and more. Cycling is an adventure sport, where many love to travel to a spot, then take the bicycle and ride further. Many adventure travellers who travel for the love of adventure, book packages, take their cycle and just bicycle.
In coorg, we did try, beyond 3 hours, I pedalled. In Kodaikanal, we hired bicycles and my husband and myself just pedalled all through the lake for long time. Pedalling and riding on a bicycle gives unique experience. At home I have my "TING TING"- my bicycle, which I pedal till date,has not only improved my health condition, but has given me the utmost peace within.