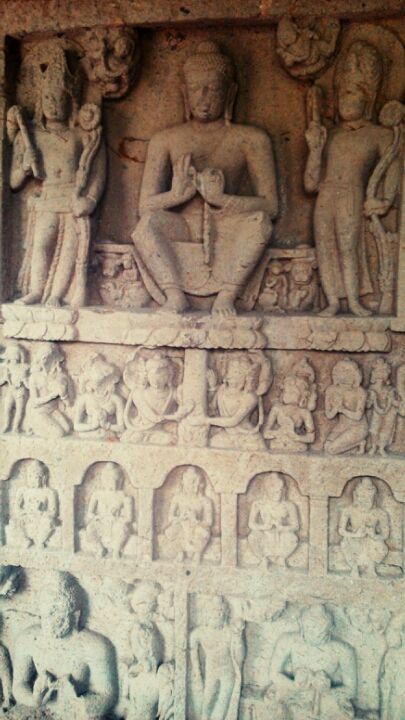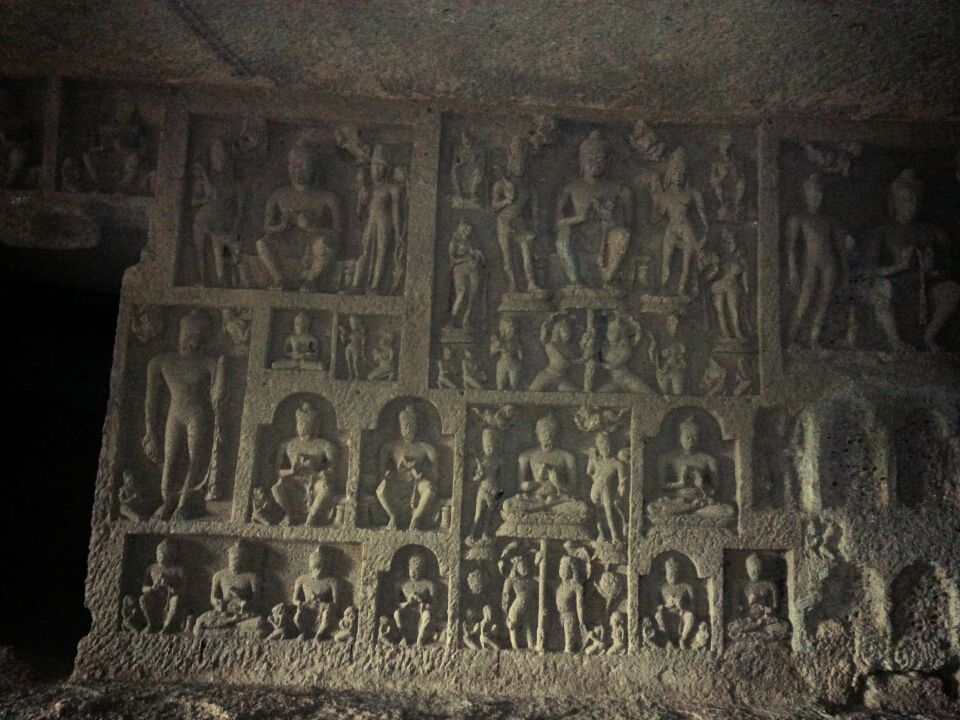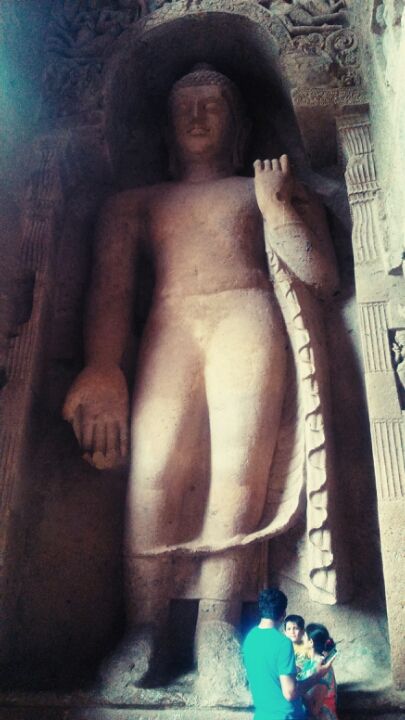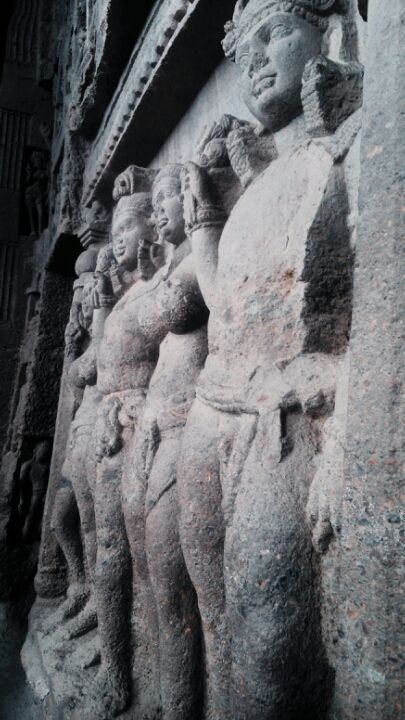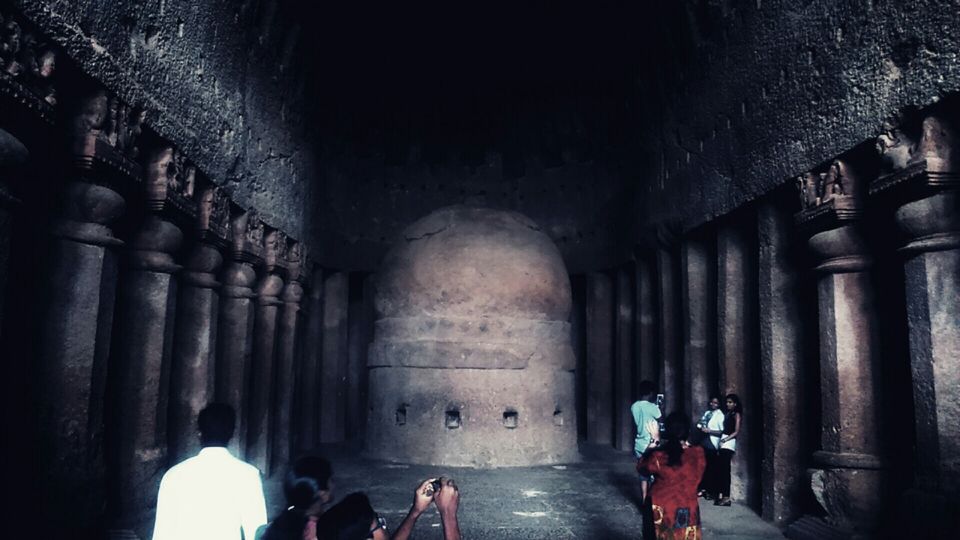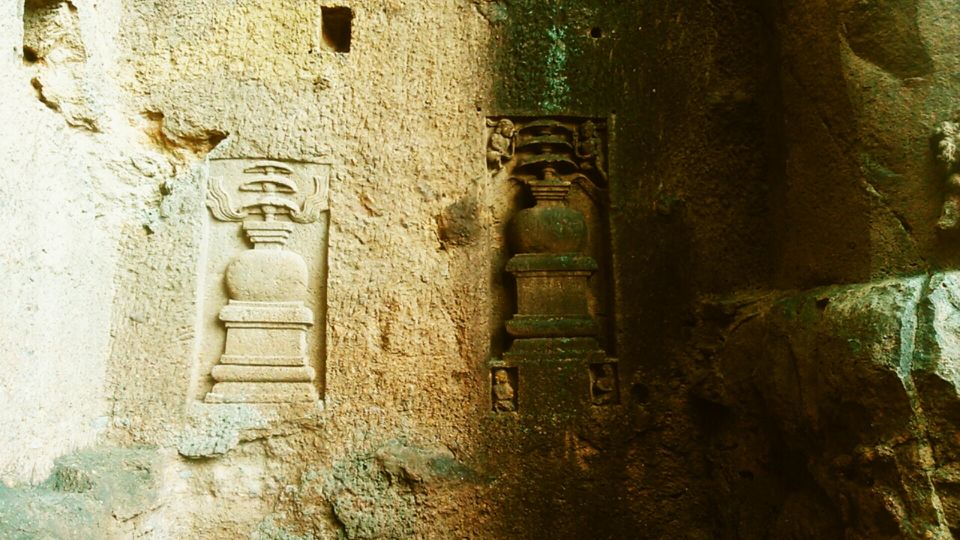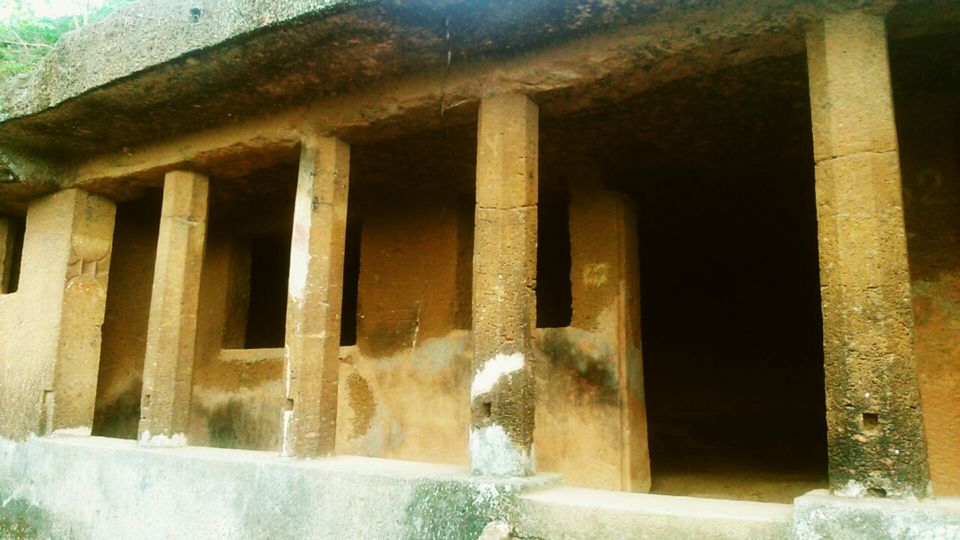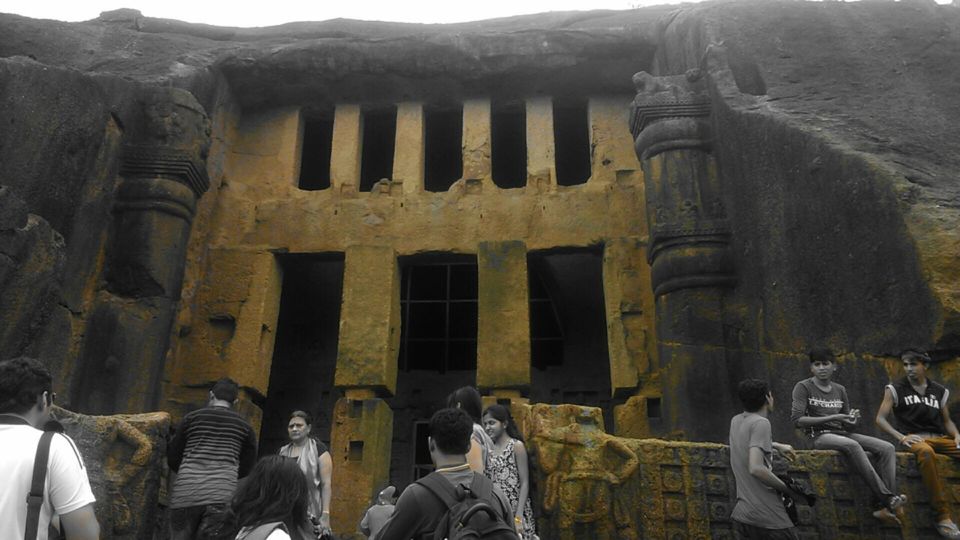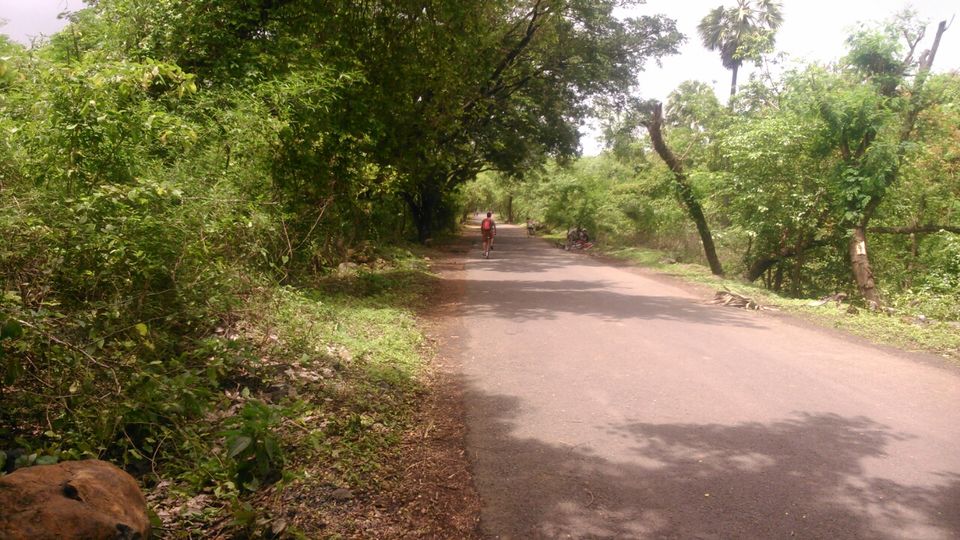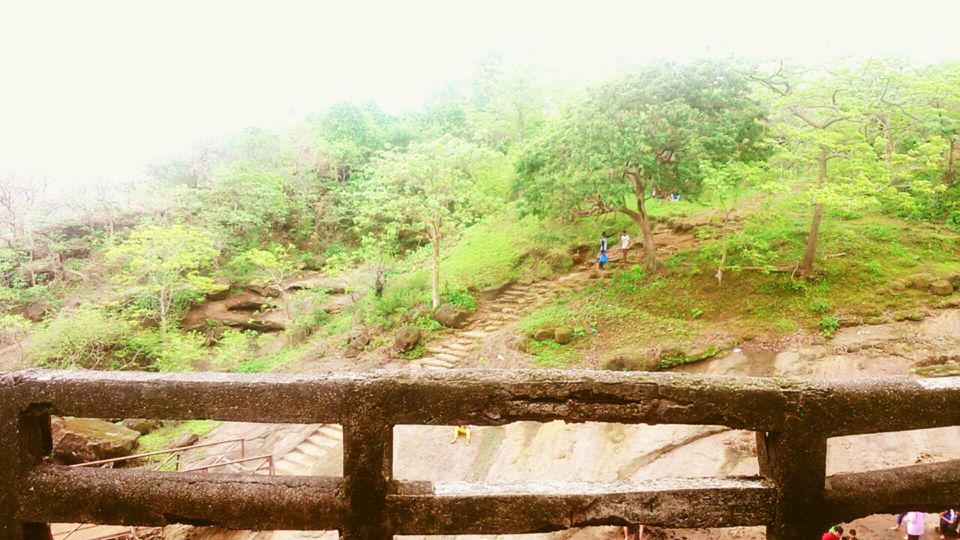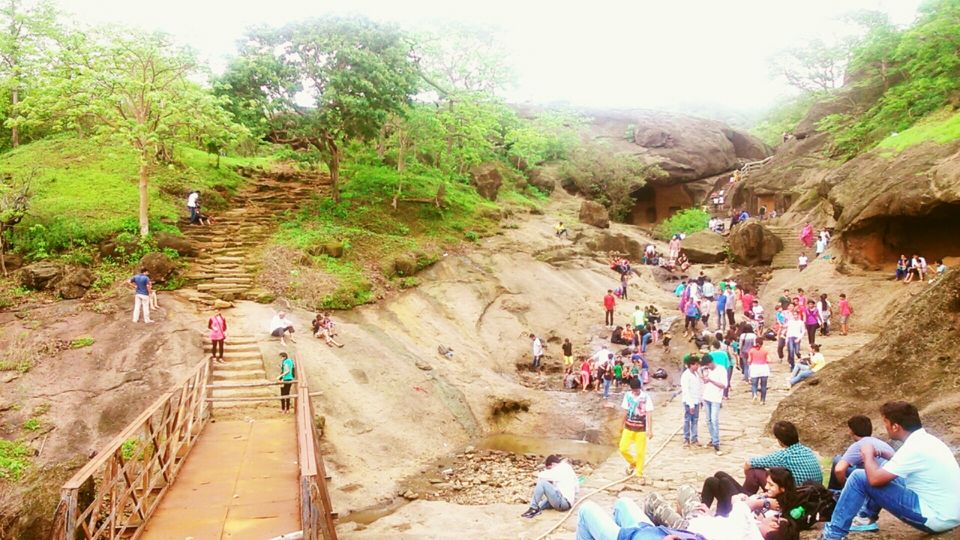 It was a bright Sunday morning, we had decided to have a road trip towards Alibagh, but due to some technical problems we had to improvise and decided to head towards Kanheri Caves. 
We took the local train towards Borivali and from there we walked towards the Sanjay Gandhi National Park. Its near by so dont take the auto they'll charge you INR 10 per person unless you cant walk. There was a huge queue
We had hoped it would be a great location to do some cycling around the nature beauty. But it was just not the day as there were lots of tourists and thier four wheeler, blocking the road everywhere, honking now and then. GOSH!!!!
Still it was worth it, cycling through the woods, having a pit stop at the small streams flowing and not to forget the monkey. They were having fun in their own way. Most of the tourist were having fun at the stream but we decided to stick to the plan and rode to the Kanheri.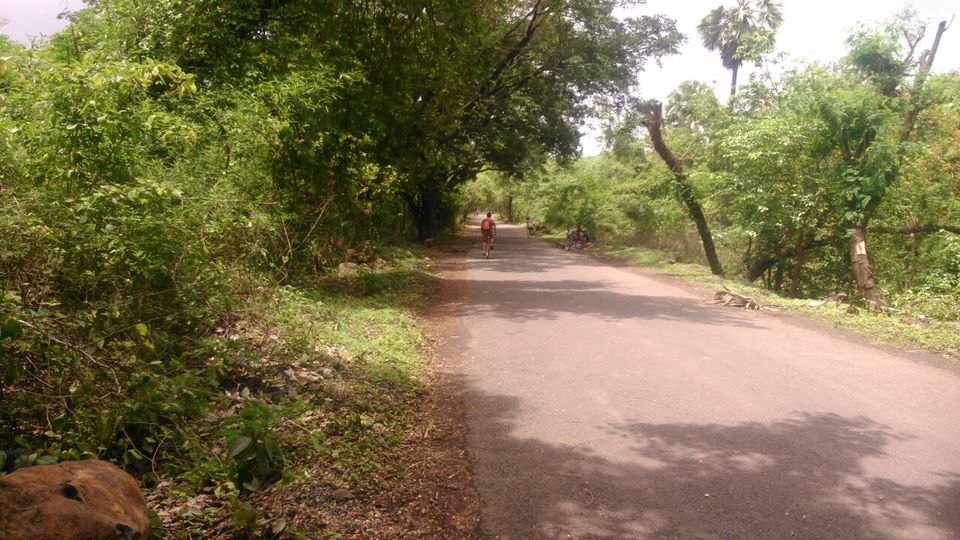 After approx 1hour of cycling we had reached our destination. We parked our cycles outside the Caves, and bought some cucumber to gain some energy. It was good. Now we had to climb few steps in order to buy the tickets. Prices were cheaper. 5 buck each. We passed through the gates and we were standing in front of the Caves.
Kanheri Caves were dated back to 1st century Bc to 9th century AD. There are approximately 100 Caves. But due to the limited time we could only visit some of it. First 2 Caves are huge and very beautiful. They have maintained the sculptures nicely. Cave 3 had a huge Buddha sculpture on the either sides of the entrance. And inside, there is a congregation hall with huge pillars on the sides and a stupa in the center.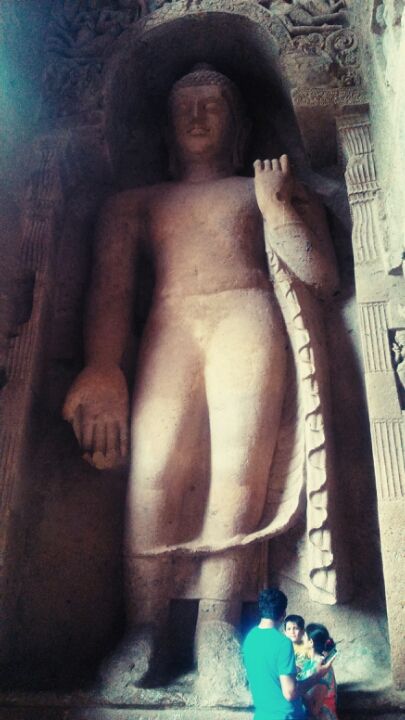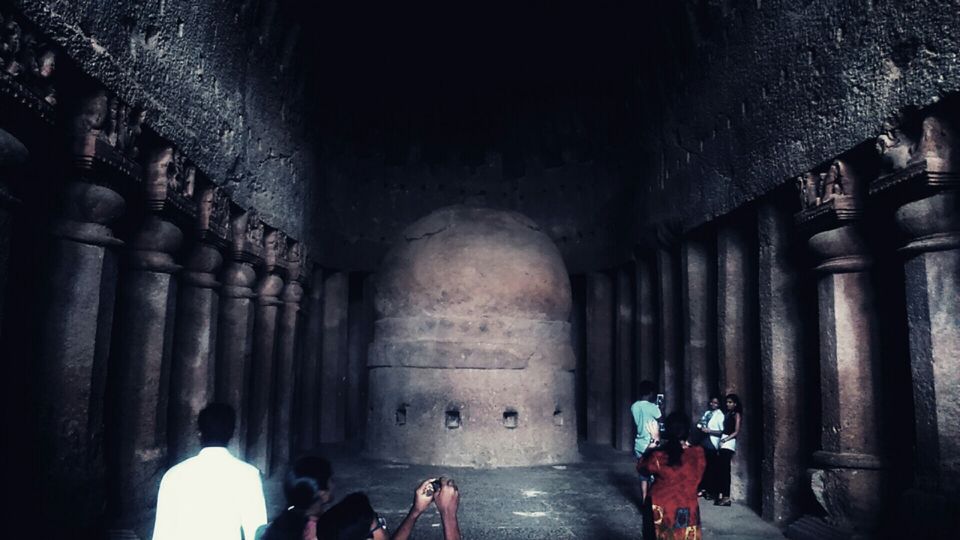 We then started to walk to top of rock and enjoyed the scenic beauty of the woods. It was just mesmerizing. We later noticed that we had to reach back to the gates coz it was already late. And thus we cycled back towards the gates. But return journey was a easier one as it was downward slopes. And we din't have to peddle much.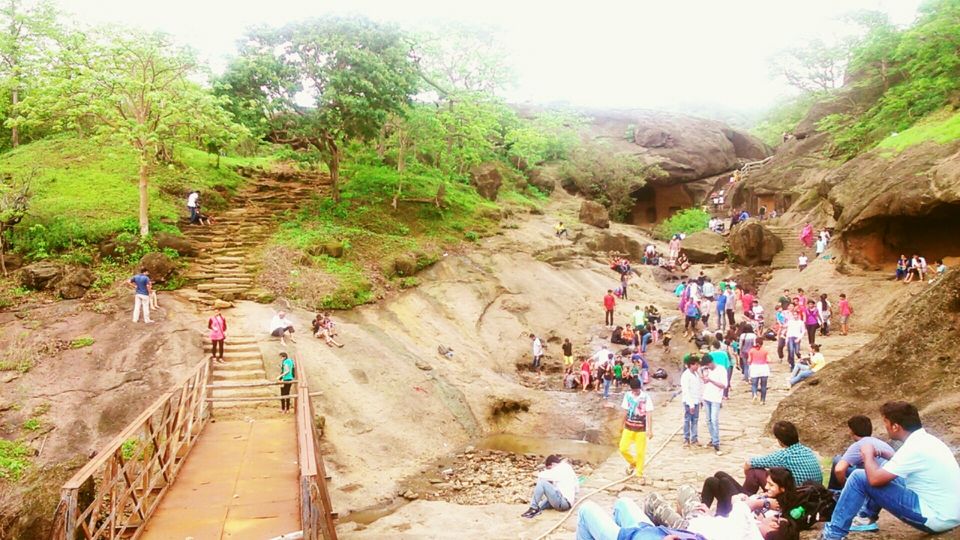 We reached the point but were late by 30 mins, so had to pay extra 30/cycle. And got back our deposit money as well. But it was fun cycling.
We decided to visit again, and this time we would take the bus and then trek to the Kanheri Caves. This way we could take into account all the caves and miss none.
This is a perfect getaway location in Mumbai for family and friends.
Note : We had carried 4ltrs of water and had outside the park nearby to Borivali Railway station. 
The park is beautiful Maintained. located in the heart of the city, has many attractions apart from Kanheri Caves. It has a narrow gauge train ( under maintenance), boating (closed during monsoon) and tiger/lion safari as well along with the flora and fauna.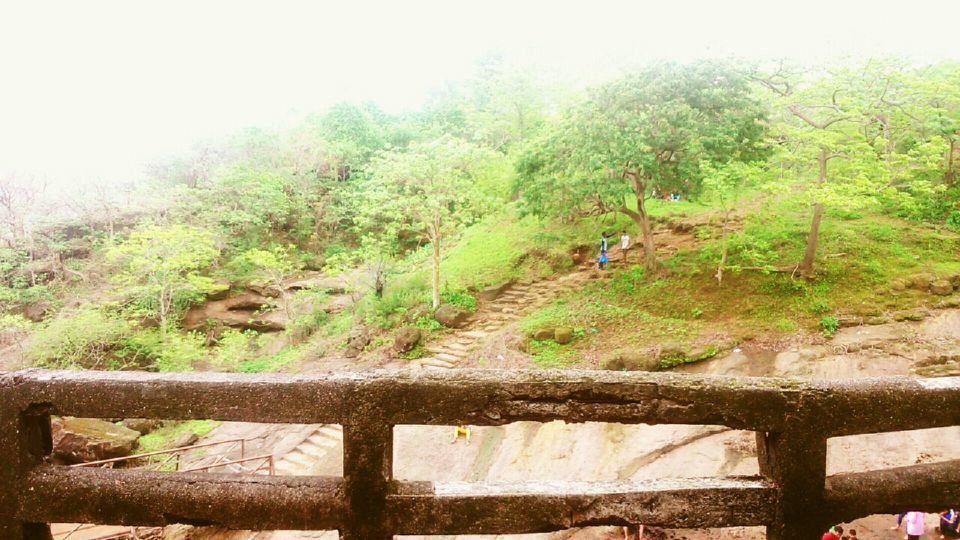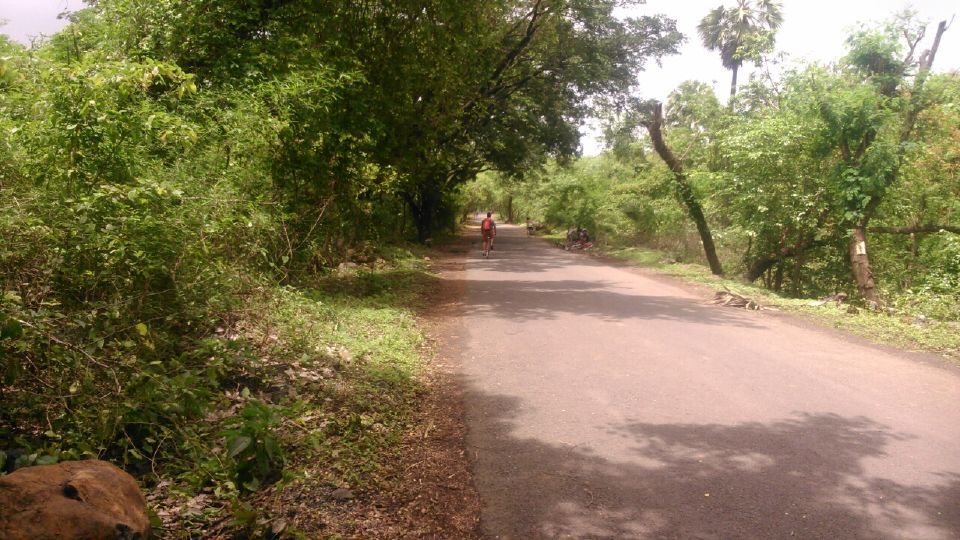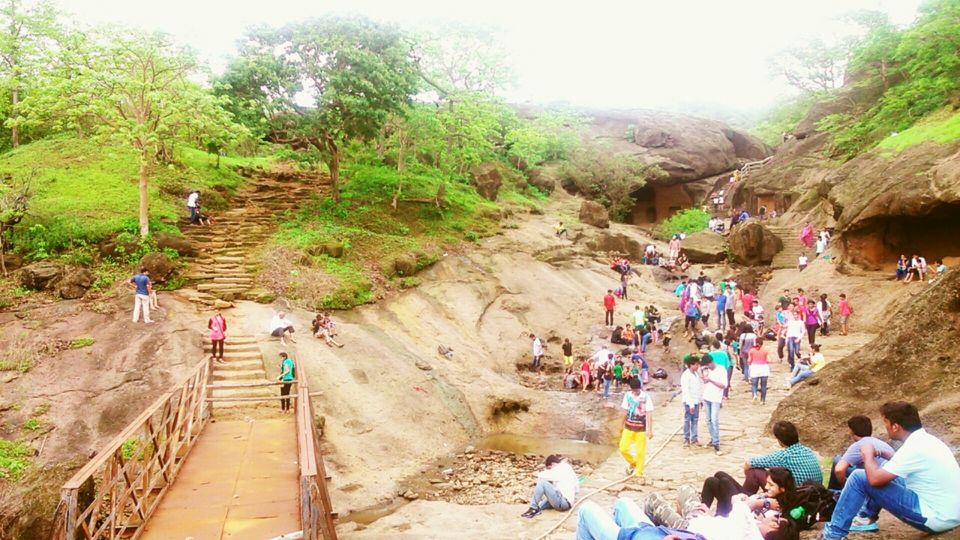 It shows the Buddhist settlement in the earlier times. Their houses, worship place, carvings on the walls etc. it's a beautiful place to visit for a quick getaway.